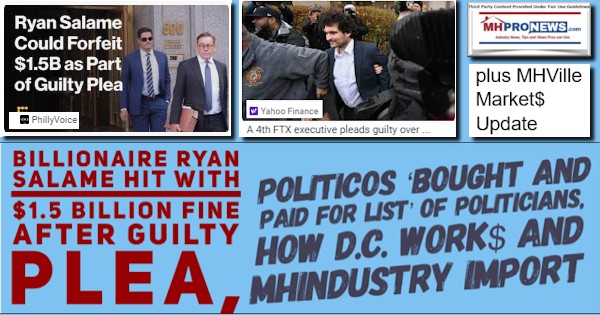 Left-leaning CNN said: "Former FTX executive Ryan Salame will forfeit $1.5 billion after pleading guilty to criminal charges."  Left-leaning CNBC, a network that Warren Buffett has appeared on for numbers of interviews, said: "Former FTX exec Salame to forfeit $1.5 billion, pleads guilty to two criminal counts." CNBC also made the following "Key Points" about the Salame plea deal.
Former FTX executive Ryan Salame pleaded guilty to federal campaign finance and money-transmitting crimes.
Salame also agreed to forfeit more than $1.5 billion as part of his guilty plea in New York federal court.
Salame admitted that from fall 2021 to November 2022 he made tens of millions of dollars in political contributions in his own name when actually the money came from Alameda Research, the hedge fund arm of cryptocurrency exchange FTX.
Those contributions were supported by FTX's then-CEO, Sam Bankman-Fried.
Part I of today's report will examine information from the right-leaning financial news site ZeroHedge and left-leaning or other sources as shown.
Part II will ask and answer the question: is this how Washington, D.C. operates? The answer is yes and no. That segment will explore practical solutions to real world problems in the so-called 'rigged system.'
Part III is our Daily Business News on MHProNews markets and 'market-moving' left (CNN) right (Newsmax) headlines in review recap.
Part I
While an evidence-based case can be made that the following happens with both major parties, as MHProNews has previously documented from left-leaning (i.e.: Democratic leaning) sources that the problem of big dollar donors apparently being more common and favoring Democrats in recent years than it has been with Republicans. The following graphic and text are from ZeroHedge and is sourced from Federal Elections Commission (FEC) data as shown. Contributions in blue are to Democrats, those in red are to Republicans.

With Biden's weaponized Dept of Justice intending to seek a second indictment of Hunter Biden after the catastrophic disaster that was the government's first sweetheart plea deal, which revealed the corruption of "special counsel" David Weiss, who now is scrambling to slap Hunter's wrist for the second time over a, drumroll, gun charge which will lead to the president's crackhead son not spending even a minute in prison for being, along with his senile father, a bought and paid for Chinese muppet, the US Department of "Justice" needed a big enough distraction and got that today when SBF's former right hand figurehead and former FTX CEO Ryan Salame, pleaded guilty Thursday in New York federal court to campaign finance and money-transmitting crimes, and agreed to forfeit more than $1.5 billion. Yup, Salame had $1.5 billion in cash just hanging around courtesy of the epic criminal syndicate that was FTX, and is about to part with it.
According to CNBC, Salame, during his plea, admitted that from fall 2021 to November 2022 he steered tens of millions of dollars of political contributions to both Democrats and Republicans – but really mostly Democrats…"
Note: to expand this image below to a larger or full size, see the instructions
below the graphic below or click the image and follow the prompts.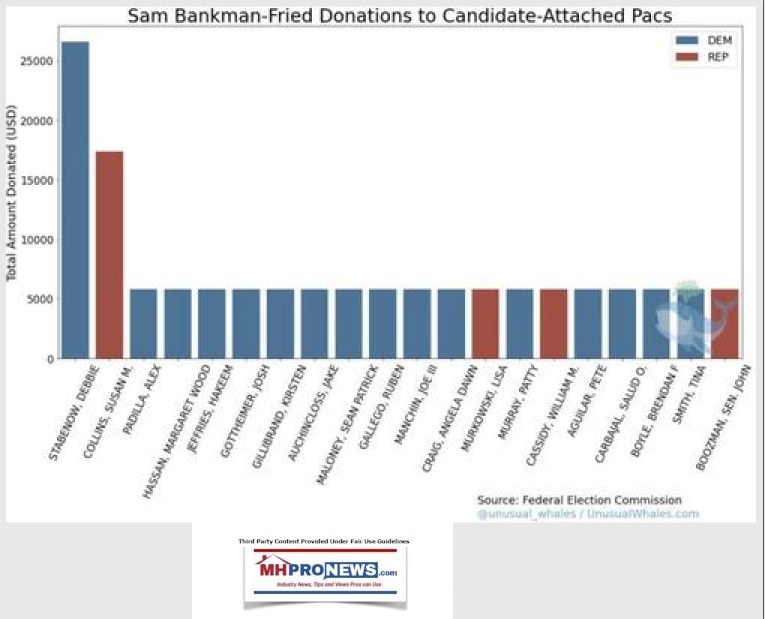 … in his own name when in actuality the money came from Alameda Research, the hedge fund arm of the cryptocurrency exchange owner FTX. Those contributions were made at the behest of then-FTX CEO Sam Bankman-Fried, Salame said, making SBF the second biggest Democrat donor during the 2022 midterms, only behind George Soros…
… in which the Dems managed to avoid getting steamrolled thanks to Biden draining the SPR. Oh and, according to Vox, it was SBF who was "one of the people who is most responsible" for Biden being "elected" president."
Again, per ZeroHedge is the following.

From at least in or about 2020, up to and including in or about November 2022, Ryan Salame, the defendant, engaged in multiple conspiracies to advance the interests of Samuel Bankman-Fried … and the cryptocurrency companies Bankman-Fried founded and controlled — including FTX.com ("FTX") and Alameda Research ("Alameda") — through the operation of an unlawful money transmitting business and violations of the federal election law," the charging document filed against Salame says."

Salame, who was released on a $1 million bond…faces a maximum possible sentence of 10 years in prison for the campaign finance violation and charge of operating an unlicensed money-transmitting business. His sentencing was scheduled for March 6 by Judge Lewis Kaplan in U.S. District Court in Manhattan."

In addition to what must be a record monetary forfeiture, which will be paid to the U.S. government, the 30-year-old Salame will pay $5 million to debtors of FTX and $6 million in fines to the government. Salame also will surrender two houses he owns in Lenox, Massachusetts, and his 2021 Porsche automobile.
>Salame's attorney, Jason Linder of the firm Mayer Brown, in a statement said. "Ryan looks forward to putting this chapter behind him and moving forward with his life.″"
…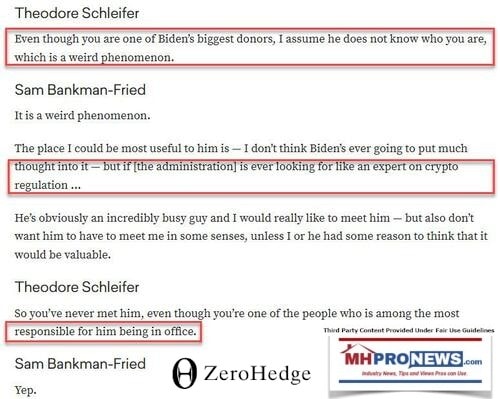 Meanwhile, SBF – who yesterday lost his appeal to get out of Brooklyn jail where they don't serve adderall or vegan food. and is set to go on trial Oct. 3 on wire fraud and securities fraud charges related to his alleged looting of billions of dollars in customer funds from FTX courtesy of endorsements from some of the highest profile politicians criminals in the country."
Part II – Additional Information with More MHProNews Analysis and Commentary
What is vexing for die hard Democrats is not automatically positive for Republicans for several reasons. That noted, the statement about SBF's campaign donations being 2nd only to George Soros in its importance for getting Joe Biden into the White House might be true in some technical sense. However, a centibillionaire Mark Zuckerburg linked nonprofit poured hundreds of millions of dollars into the 2020 election, which witnessed among other outcomes ballot drop boxes being placed in heavily Democratic districts in what were often key electoral college swing states. The Zuckerberg contributions dwarfed SBFs.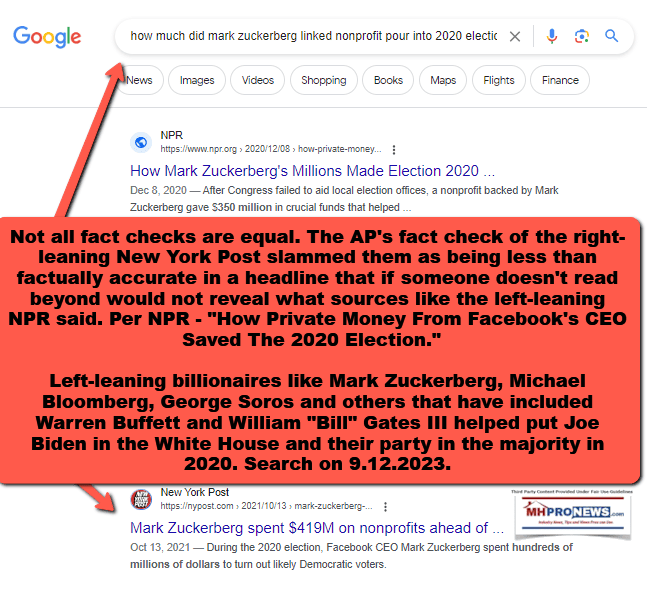 The third-result linked on that search above on the date shown was to an Associated Press (AP) fact check of the New York Post story that made the Zuckerberg contributions in efforts that benefited Biden look to be over 400M. Even if the AP is correct, NPR said the $350 million Zuckerberg gave was "crucial."  So, how important is it for AP to be splitting hairs? It isn't that left-leaning news sources are all 'fake news' in the sense that there is no truth there; rather, it may be agenda driven spin news that softens or emphasizes some 'fact' in order to make things look better or worse for a favored or disfavored candidate. Democrats and Establishment Republicans often seem to fair better from such 'fact checks' and reports.
So, not all fact checks are equal. The left-leaning AP's fact check of the right-leaning New York Post slammed them as being less than factually accurate in a headline that if someone doesn't read beyond those opening words would not learn details that sources like the left-leaning NPR said. Per NPR – "How Private Money From Facebook's CEO Saved The 2020 Election."
Left-leaning mega-billionaires like Mark Zuckerberg, Michael Bloomberg, George Soros and others that have included Warren Buffett and William "Bill" Gates III helped put Joe Biden in the White House and their favored party into the majority in 2020. Inflation and an array of policy outcomes often harmful to smaller business interests resulted. Who said? Then House Majority Whip James Clyburn to left-leaning MSNBC. While some in the GOP on this or that bill may have helped then majority Democrats at the edges, it was largely Democratic policies that resulted in the troubling surge in inflation, the surge in border jumpers from Mexico (and more recently even from Canada), and other policies that have benefited larger firms and their often billionaire leaders.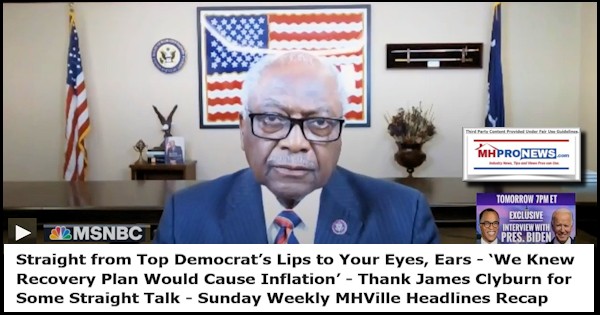 That trend had echoes and ripples in MHVille too, as consolidation was driven in part by concerns over tax policies that caused smaller players to sell out 'before' as much of the perceived Democratic policy threats hit independents. As MHProNews has often noted for some years, bigger firms are better able to weather regulatory and tax policy harms than smaller firms.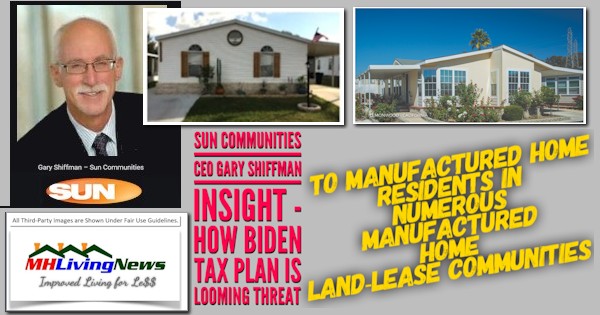 MHProNews has previously reported on that trend, citing facts like the search results below which are routinely left-leaning publications (e.g.: New Yorks Times, Washington Post, etc.) reporting on trends within the Democratic Party. In a phrase, the Democratic party has become the favored instrument for the uber wealthy and their corporate interests.  While that may seem contradictory on the surface, the point made above – namely, that larger corporations are better able to navigate tax and regulatory policies – are but one reason why that is so.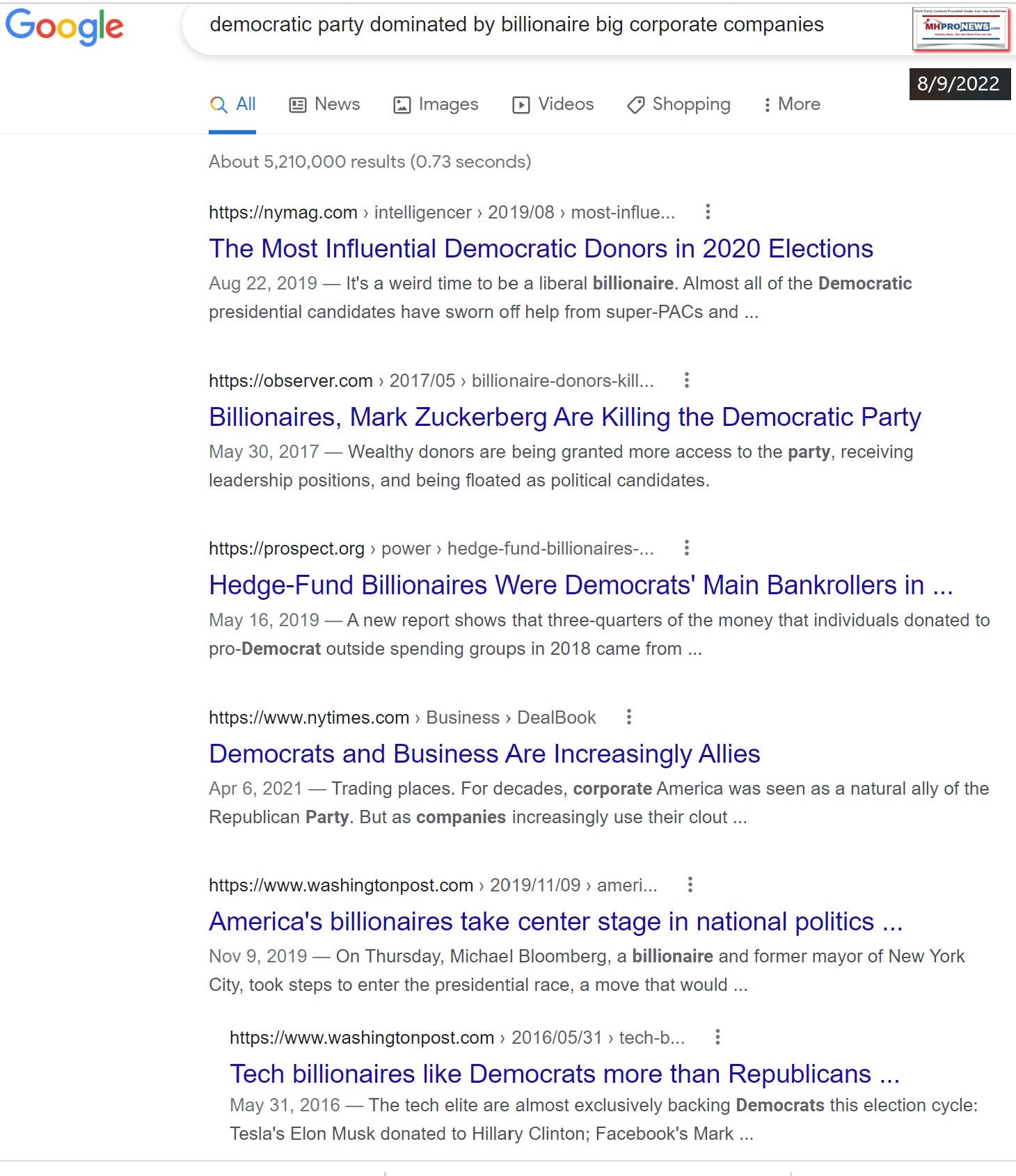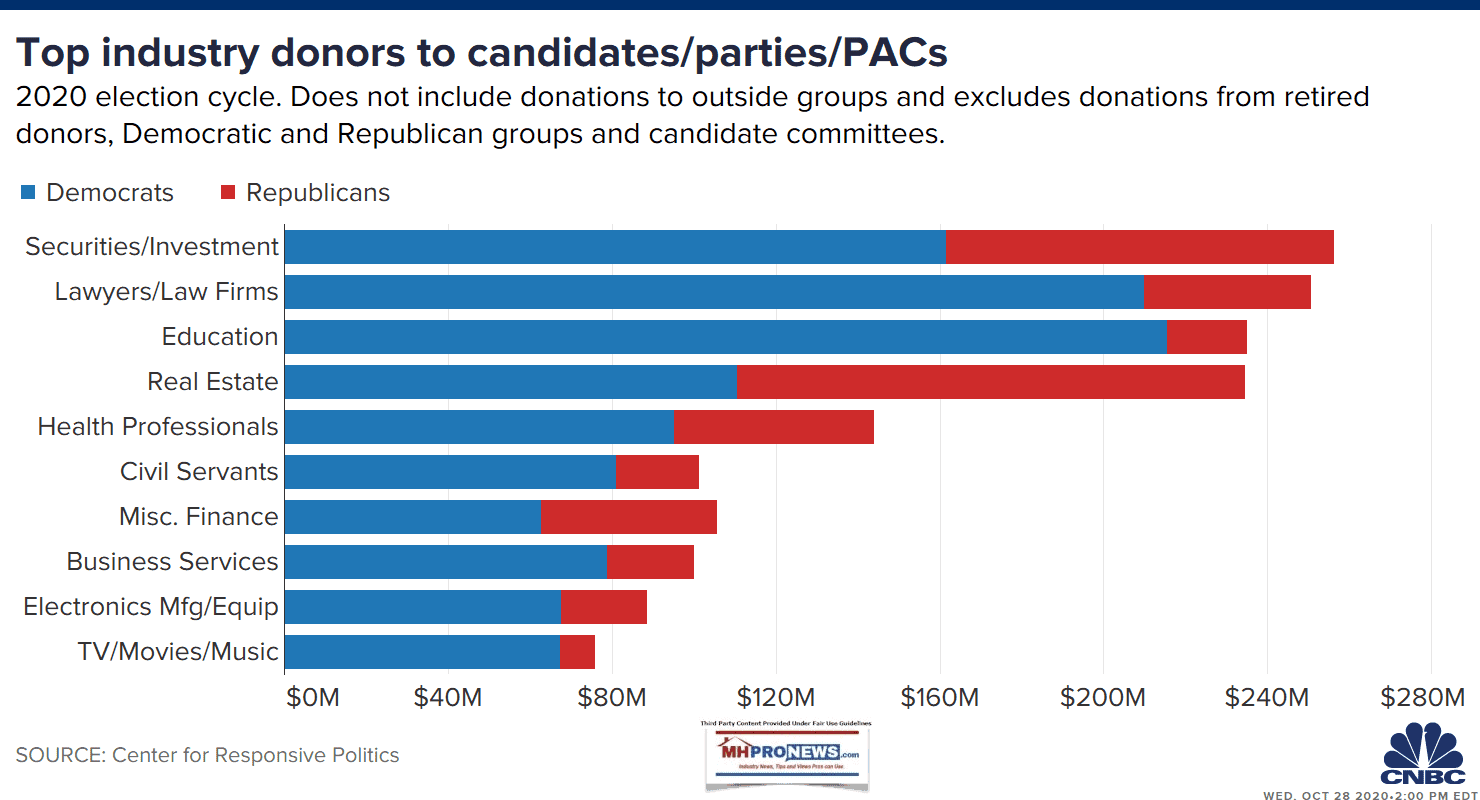 Rich Men North of Richmond…
When someone looks at a map, north of Richmond, VA is Washington, D.C. Per CNBC: "The five highest-earning counties in the U.S. are all clustered right outside of Washington, D.C., in Maryland and Virginia…" Per Fox: "It turns out that the richest counties in the U.S. are just outside of Washington, D.C. Nine of the 20 richest counties are suburbs of the nation's capital in Virginia and Maryland, DailyMail.com reported, citing data from the U.S. Census Bureau."
What is the "business" that generates that money for the richest counties in the U.S.? In a word, politics. In a four-word phrase: politics, lobbying, and government.
In our Rich Men North of Richmond report, we noted the broad appeal that hit song has generated.
'Rich Men North of Richmond Meets' Trump on Tucker – More Evidence of Anti-Establishment Wave for Pro-Establishment RINOs, Democrats, and Never Trumpers; plus MHVille Market Updates
The report above finds an echo in this tweet below, with both using the same or similar video version of the song.
Watching people from all walks of life connect with Rich Men North of Richmond reminds me that we are not alone in the struggles that we're facing. Nothing scares them more than us unifying against them.
pic.twitter.com/b9nKEp1tQE

— TaraBull (@TaraBull808) August 17, 2023
That tweet (or X post…) sums up detailed research by MHProNews (see report linked below) that hits that very chord. "Nothing scares them (i.e.: the Establishment, the donor class, the oligarchs, whatever you want to cell them) more than us unifying against them. Quite so. Division is part of the game of control. So, a high degree of unity is terrifying, if it were to be channeled by a MAGA style candidate like Donald J. Trump.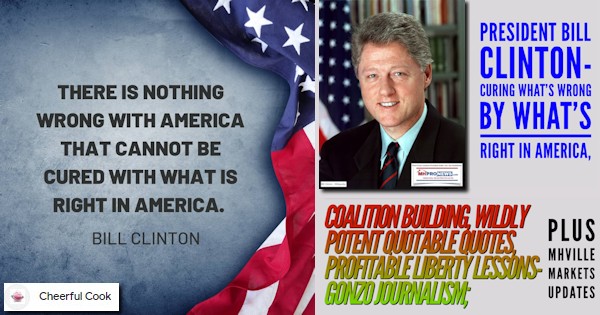 As our parent company's management is made up of political independents, not registered with any major party in over a decade. Our reports have carefully sourced information across the left-center-right for years, and then we share our thinking by laying out the evidence for it in a systematic or 'logical' fashion. But obviously, everyone has the ability to make up their own minds.  "We Provide, You Decide." ©That said, we unabashedly believe in the protections of our God-given and constitutionally limited rights for all U.S. citizens. Those who live in other nations have their God-given rights too, but they may not have quite the same legal protections as a U.S. citizen does. There are reasons why people from Latin America and around the world flock to the U.S.
For years, MHProNews has reported on patterns and fact that point to a weaponization of government.
'Lawfare' Target – America First Legal Sues for Allegedly Misleading Shareholders; Cornelia Woll-Trends in Corporate Crimes; Lessons for Manufactured Housing Industry; plus, MHVille Market Updates
Georgia Lawmaker Colton Moore Wants Emergency Session 'America Under Attack' – Fulton County District Attorney Fani Willis, GOP Preps Biden Lawfare Counterstrokes; plus, MHStocks Update
Berkshire's Buffett's and Charlie Munger's remarks to CNBC ought to be kept in mind. At a certain point in wealth, it is no longer just about dollars. It is the power that dollars can bring.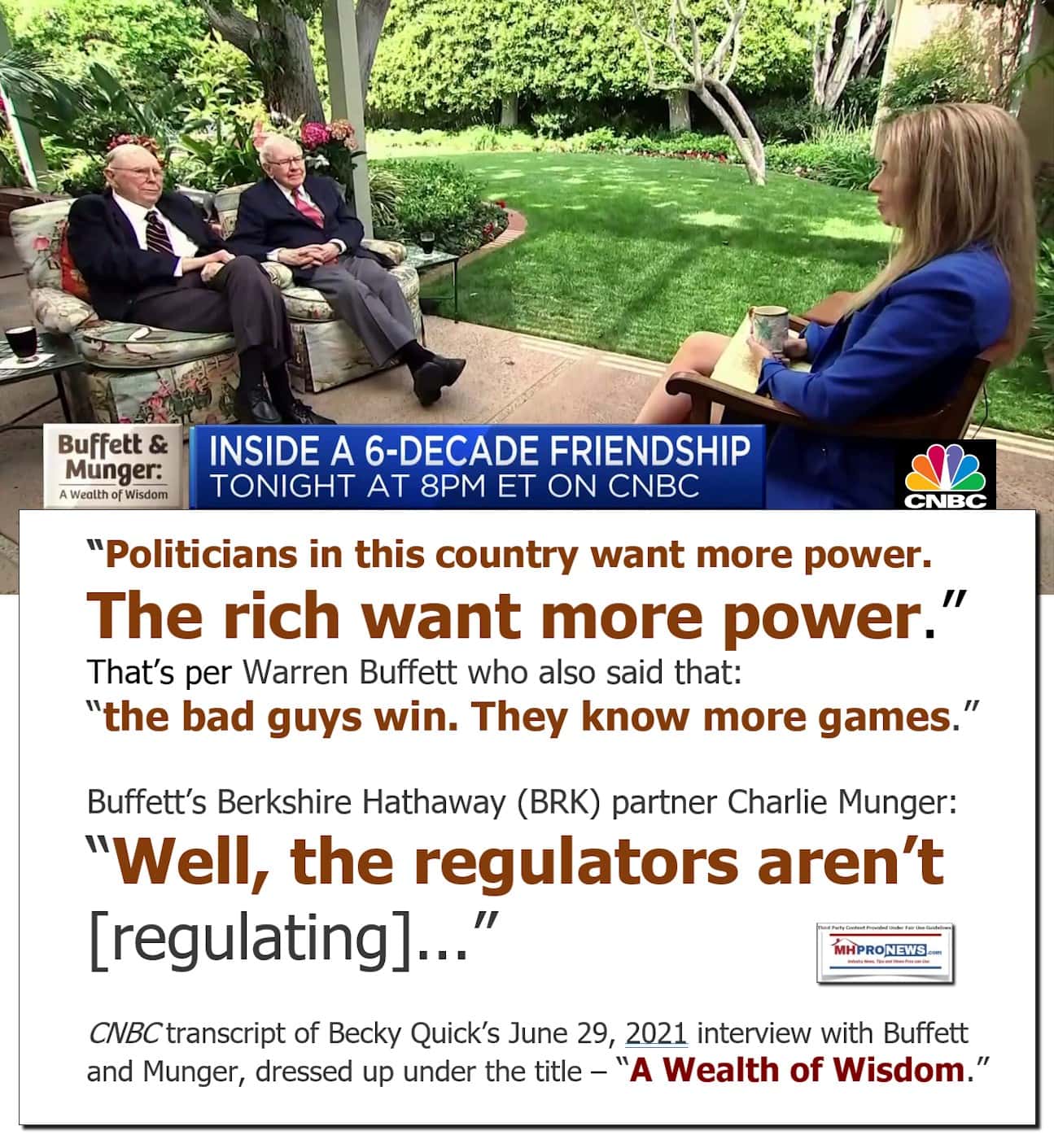 MHProNews has noted for some time that regardless of what someone thinks of deposed President Donald J. Trump, the apparent weaponization of government in his prosecution appears to be un-American and a de facto threat to all who aren't 'insiders.'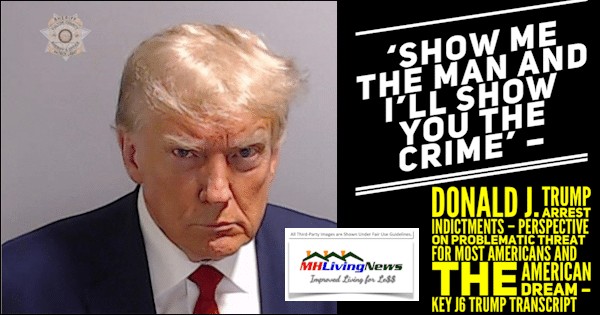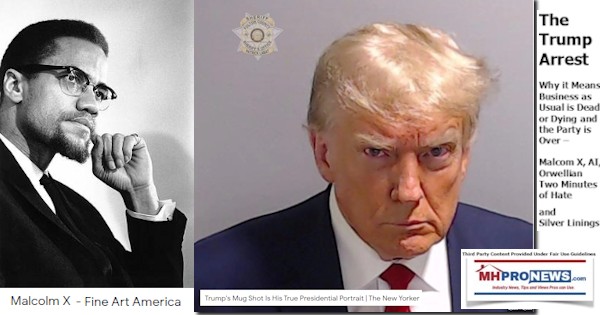 That said, the FTX related cases may be an example that even in a dark period of contemporary American history, there are examples that the system can still work. Even though Hunter Biden has largely escaped justice thus far, there are indications that the evidence- and witness heavy purported Biden family corruption could be approaching a boiling point. House Speaker Kevin McCarthy (CA-R) announced an impeachment inquiry into Joe Biden yesterday.  Enhanced subpoena powers are part of what comes as a result of that announcement.
I am directing our House committees to open a formal impeachment inquiry into President Joe Biden. Over the past several months, House Republicans have uncovered serious and credible allegations into President Biden's conduct—a culture of corruption. https://t.co/3uoDlUB3Sy

— Kevin McCarthy (@SpeakerMcCarthy) September 12, 2023
The tide may be shifting, despite the financial, big tech, and big media advantages owned by what Buffett called "my class."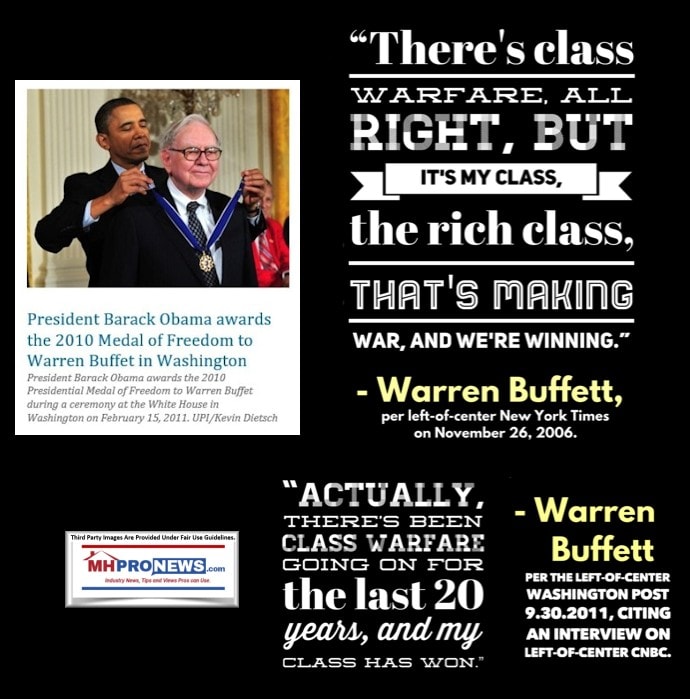 Is the Tide Turning in MHVille?
The accurate answer to "is the tide turning in MHVille is 'not yet.' However, there are signs that the class action lawsuit, the renewed examination of MHI's troubling track record in the 21st century point to the potential for sufficient numbers of independent-minded industry pros and firms to rally and forge a new post-production trade group that would reject the 'black hat' tactics apparently associated with MHI's leading brands.
Several Manufactured Housing Institute Members, Including Manufactured Home Community Owner/Operator Companies and Datacomp, Hit by Big Antitrust Lawsuit; plus MHVille Markets Update
'Making Sense of the News' – MHI-Linked Antitrust Suit, Legal, Retail, M&A-Consolidation, New Association Among Hottest Topics in MHVille; plus MHStocks, REITs, Markets Update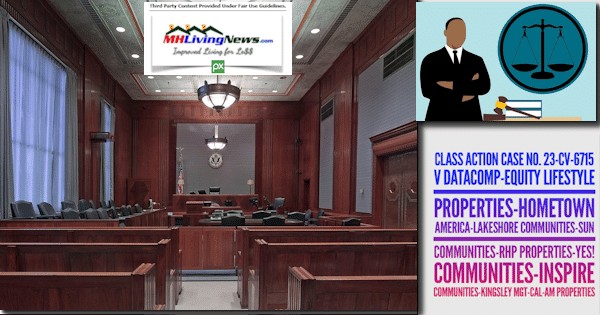 'The Great MH Boycott' vs 'The Illusion of Motion Versus and Real-World Challenges' – Manufactured Housing Industry Paradoxes and Stumbling Blocks, plus Sunday Weekly MHVille Headlines Recap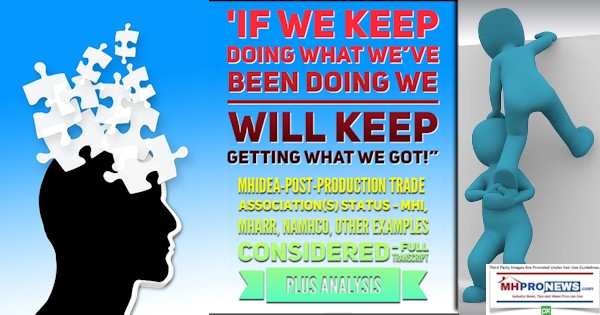 That justice may slowly, but steadily be approaching for Hunter and the Biden clan (a.k.a. on the right as "the Biden Crime family") and that a characters like SBF, former FTX executive Ryan Salame, and have already come for politically connected Theranos executives are among the reasons for hope. The viral nature of "Rich Men North of Richmond" is a cultural example of hope, as are the de facto boycotts of Target, Disney and Bud Light, all of whom have seen their share values and revenues drop sharply this year. It turns out "We the People" have the power of the wallet, can vote with our feet, our browsers, as well as the power of the vote or the jury box.  Meaning, even in a rigged system, there is still the opportunity for successful push back.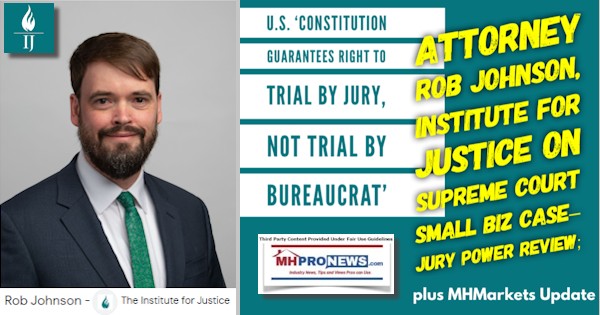 It would be a lie if we at MHProNews didn't admit that there have been some scary times since we began to directly challenge the powers that be in MHVille (and in a modest but sincere manner, beyond MHVille).  Who else in MHVille trade media has bothered to extend their reach into more mainstream news sources?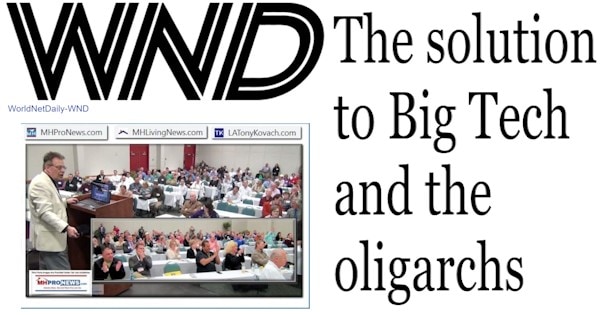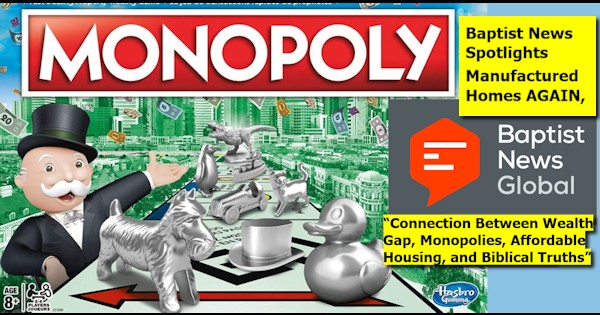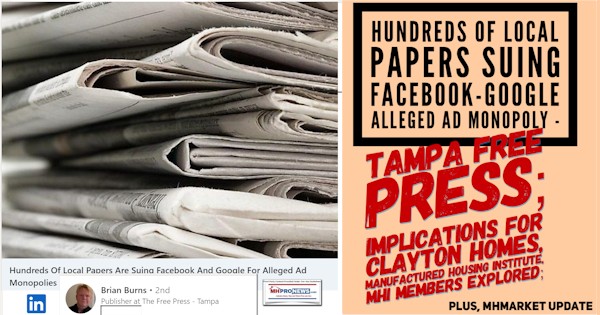 When we can candidly say that we've face our own fears but kept up the good fight against those who would undermine manufactured housing from outside or within, than we can look our industry colleagues in the eye and say, if we can do it, you can do it too.
So, if industry professionals and others do their best to 'fight back' individually, through the vote, in the jury boxes, or by forging ties to organizations that fight back – JCN, NFIB, MHARR, AMAC.us, etc. – then the temptation to go with the flow (and de facto surrender) is diminished. The association with other groups that aren't MHI and MHI affiliates can increase confidence.  And that prayerful, thoughtful confidence can make the difference in facing the challenges which by right and on paper could readily overcome the 'rich men north of Richmond' because there are 'more of us than there are of them.'
The opposite of that is akin to surrendering to those who would manipulate the system to favor themselves. Who says? Among others, the Democratic Party's current #2 candidate for their party's nomination, Robert F. "Bobby" Kennedy Jr. (RFK Jr.). Kennedy said his candidacy is about ending the corrupt merge of state and corporate power. That power is lodged in his political party, as the outline of the evidence above and linked from herein attests.
'Spirit of Rebellion' RF Kennedy Jr 'My Candidacy for Democratic Nominee for President Aims to End Corrupt Merger of State-Corporate Power Threatening New Feudalism in USA;' plus MHMarkets Updates
Kennedy recently accused the Democratic Party of rigging their system against his candidacy. Recall that some years ago, Democrat Donna Brazile said – and MHProNews reported – that the 2016 race was rigged against farther leftist Bernie Sanders.
The Democratic National Committee is rigging the primary. Here's how. pic.twitter.com/2t0fk4L7w8

— Robert F. Kennedy Jr (@RobertKennedyJr) September 11, 2023
"Hacks" – Explosive 2016 Campaign Claims by Former DNC Chair, Donna Brazile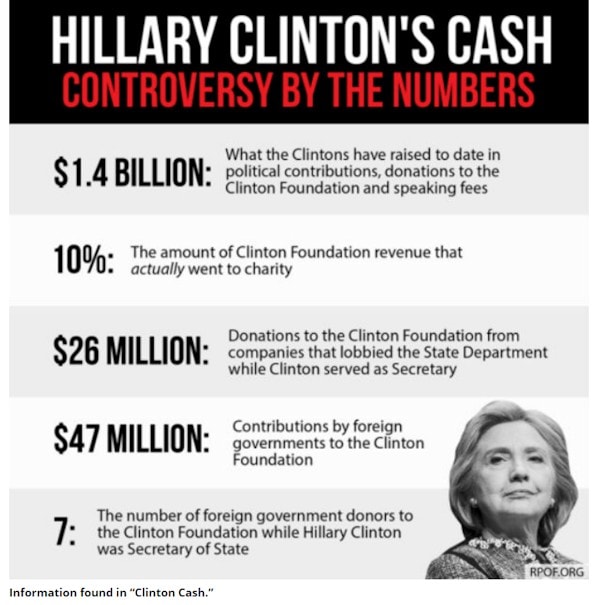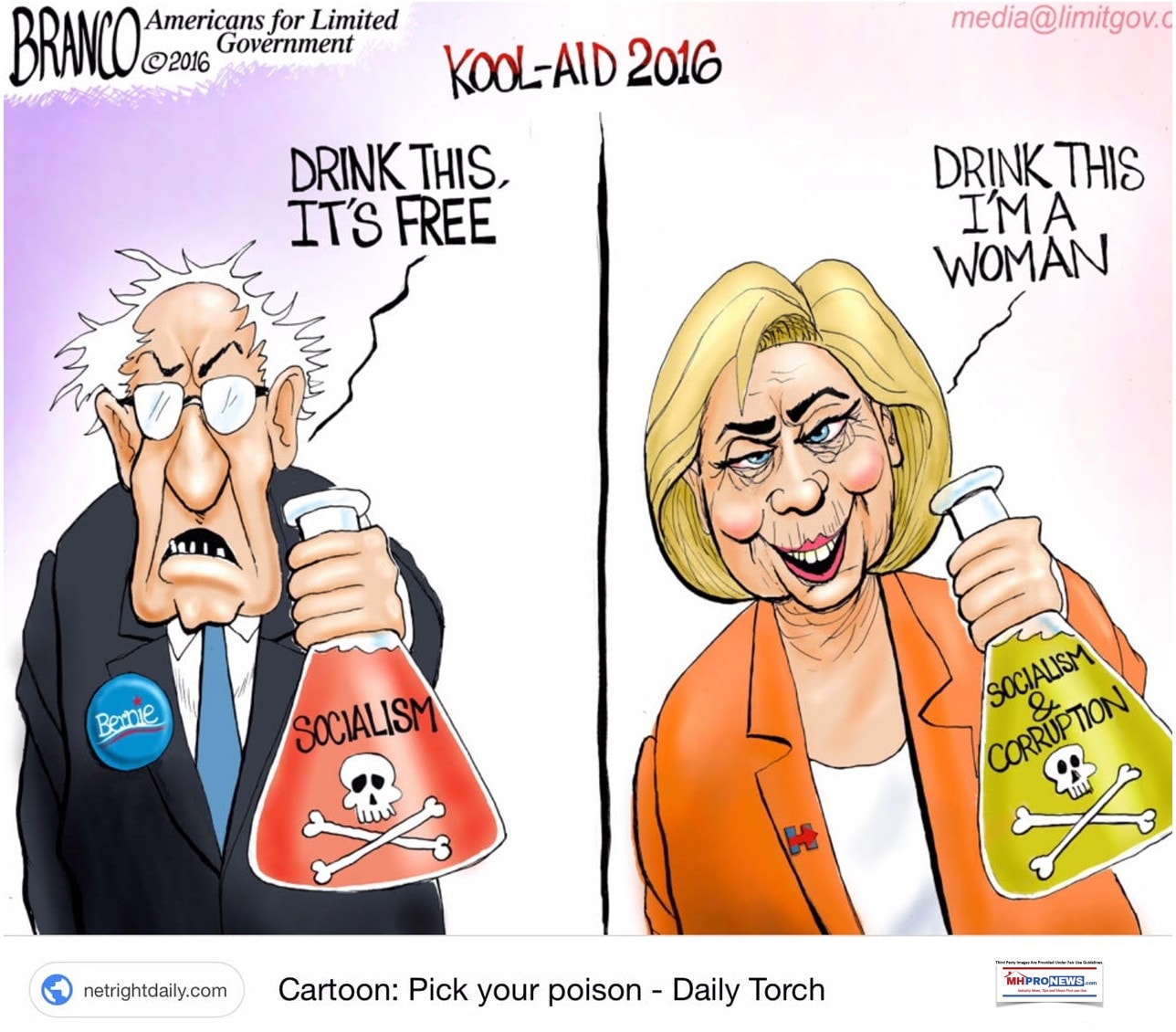 Lifelong Democrat RFK Jr. is proof that not all Democrats are Biden Democrats.
While RFK Jr's policy proposals may not all be ideal, he is at this point in time far and away the better Democrat running for his party's nomination. Those who are Democrats might toss him some support just to keep that challenge within what Kennedy calls a corrupted party alive. Just as the Biden Administration appears to have weaponized arms of the government against Donald Trump, arms of the same Democratically run government were weaponized against RFK Jr.  Among the lessons from that point? Corrupted politicos and government officials can take aim at even members of their own party, not just the opposition party. In as much as Warren Buffett and Bill Gates each have a multi-billion dollar interest in manufactured housing via stocks in Berkshire Hathaway, among other 'touch points' with MHVille previously reported by MHProNews, these issues very much relate to our industry and how 'business is done' by 'rich men north of Richmond' and beyond.
Legal Scholar Turley – Democrats Push 'Outright State Censorship' Via Corporations, Names Obama; Decries Biden Admin 'Disinformation Governance Board;' plus MHMarkets Updates
'Global Disinformation Index' Warren Buffett Ally Bill Gates' Microsoft Org Charged-Cutting Revenue to Conservative Views via Xandr, GDI; plus Sunday MHVille Headlines Recap
Well before Kennedy announced his run as a Democratic presidential hopeful, MHProNews reported on the Kennedy-linked reporting by journalist Whitney Webb – "One Nation Under Blackmail."
"One Nation Under Blackmail," Intelligence, Crime, & Jeffrey Epstein Robert F. Kennedy, Jr. Investigative Journalist Whitney Webb on 'Deliberate Coverup' of Bill Gates-Jeffrey Epstein Relationship, plus Market Updates
Kennedy, Glen Greenwald, and Naomi Wolf are among those with a deep history of left-leaning and Democratic supporting sources that have warned against authoritarian tendencies coming from the left- and Democratic Party.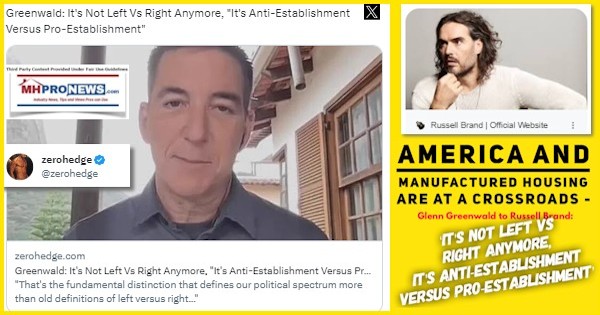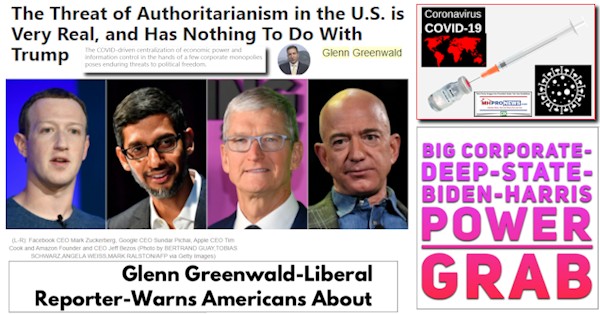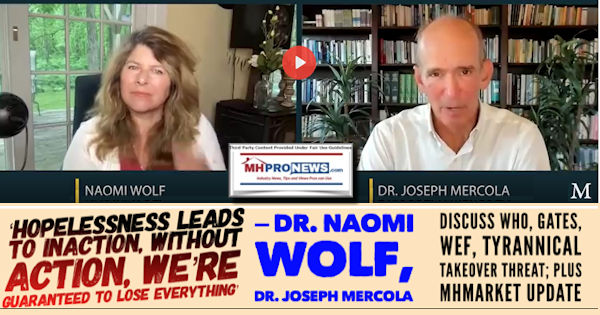 What may be the biggest threat to the billionaires, their hard-left and "Establishment" or 'RINO' allies is the potential for people who historically voted Democrat joining with Trump-leaning "MAGA" Americans in a populist movement. Ex-vice president to Trump, Mike Pence, recently decried the populist movement. A case in point that the Nikki Hailey, Pence, Chris Christe, Liz Cheney wing of the party are out of step with the new GOP base. For those who claim to seek the Republican party nomination for president, their chances to become the GOP nominee have as a result of dissing what MAGA and the America First movement stands for have stayed in single digits. Often the low single digits. Note, in the remarks below, Pence might as well have said in an ad to the donor class, I'm your guy in the GOP to 'stop Trump.' He may as well kiss whatever remote hopes he had of gaining his party's nomination goodbye too, because the MAGA base is now the dominating force among Republican party voters. 
Pence sharply rebukes Trump in speech against populism | @washingtonpost https://t.co/4xvfDwXfWP

— Mike Pence (@Mike_Pence) September 6, 2023
As another interesting piece of news from the right-leaning New York Post, "The CIA offered to pay off analysts in order to bury their findings that COVID-19 most likely leaked from a lab in Wuhan, China…" MHProNews noted early on that the lab leak was the obviously likely source, and that the intelligence community appeared to be holding back information from the then Trump White House. Numbers of those early reports by MHProNews proved to be accurate, while many mainstream media reports proved to be bunk years later. Waves of propaganda have their effect, but even amidst the propaganda, the truth can be sorted out and known.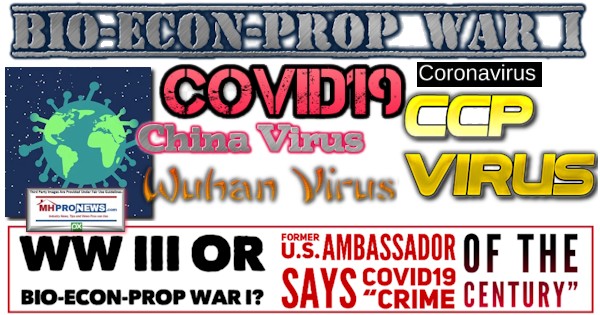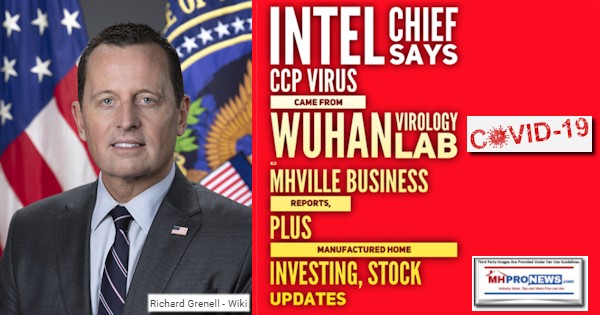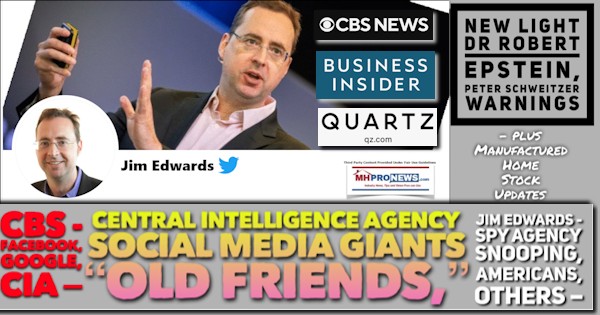 So, as was noted above, the answer to these troubling issues roiling America or MHVille is not to feel helpless. Rather, it is to be as embrace the challenges It is to be as properly informed and engaged as possible with groups and organizations that oppose these patterns. There is simply no other known MHVille trade media or bloggers that even posture trying to keep the industry's members as properly informed about such issues as MHProNews. Even at a glance, the linked reports reveal a breadth and depth of information and pragmatic ideals shared that are unmatched anywhere in MHVille's trade media.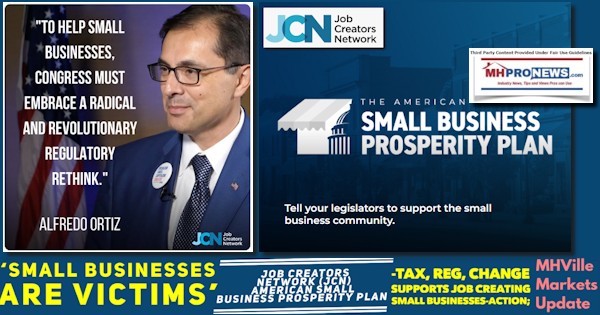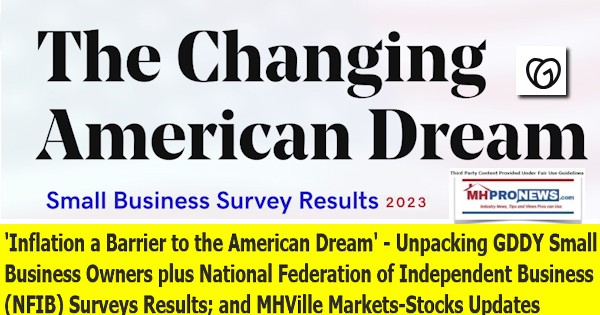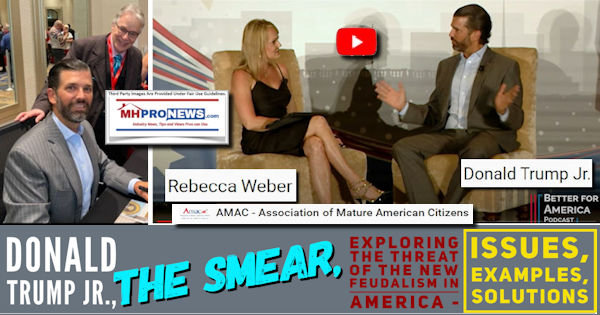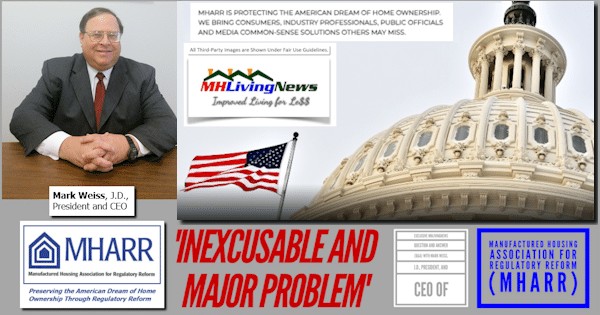 MHProNews/MHLivingNews earnestly believe that our industry's best days could be ahead. But that brighter future will not occur unless the type of corruption that has been increasingly exposed inside and outside of MHVille are properly understood, confronted, and beaten. 
New Curtains – Surprise! Manufactured Housing Institute 'Newly Updated' Website – What's Changed, What's the Same at U.S. Manufactured Home Association Website? Analysis plus MHVille Market Update
We began this report with the point that billionaire Ryan Salame appears to be set for a huge fine and perhaps a decade in prison. The system can work. But people of good will have to push the system to work. See the related reports to learn more. Note: among the headlines below from CNN is one about the DOJ case vs. Google coming to trial. That giant antitrust case was launched during the Trump era.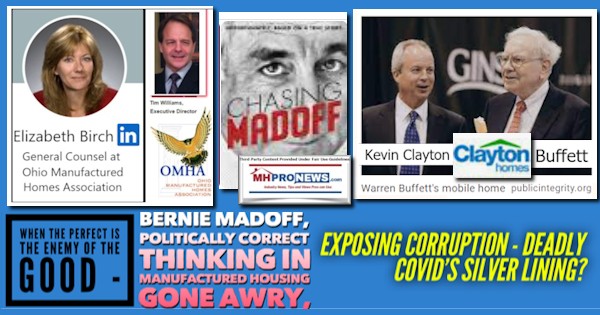 Centennial Home's Chad Evans and MHVille Pros Sound Off 2022 Manufactured Housing Backlog Controversy, Changes in Retail Lending, Vanishing Independent Manufactured Home Retailers Examined
'Making Sense of the News' – MHI-Linked Antitrust Suit, Legal, Retail, M&A-Consolidation, New Association Among Hottest Topics in MHVille; plus MHStocks, REITs, Markets Update
Several Manufactured Housing Institute Members, Including Manufactured Home Community Owner/Operator Companies and Datacomp, Hit by Big Antitrust Lawsuit; plus MHVille Markets Update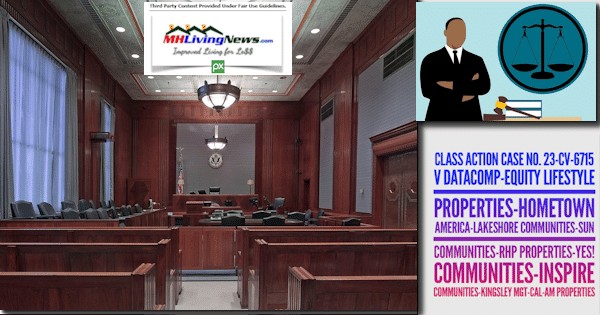 PS: the word heard is that reports like this one get well read by the industry's insiders. Yes, ladies and gents in MHVille pros, the so-called 'big boys' and their pawns have their concerns too. Being in the majority (we the people) vs. being a well-heeled, but still in the minority, has its pluses and minuses. This is a battle for the future of MHVille and the USA that can, should, and ought to be won.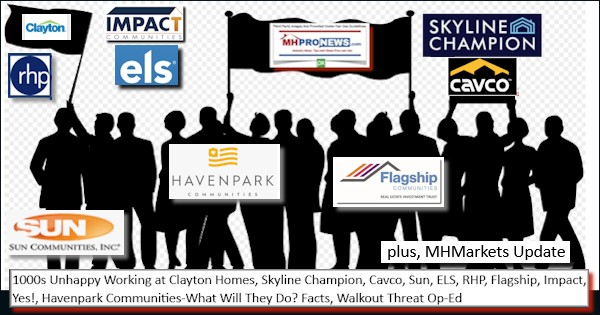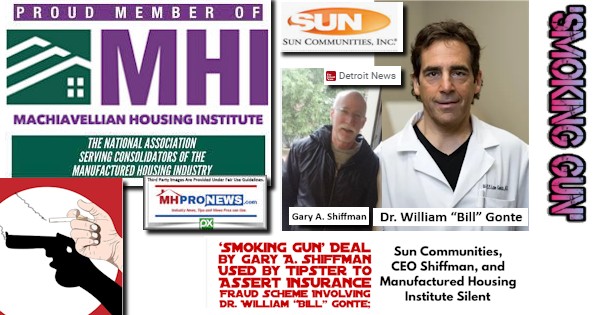 Part III. Daily Business News on MHProNews Markets and Headline News Segment
Headlines from left-of-center CNN Business – from the evening of 9.12.2023
iPhone 15 has an 'all-new design'
Meet the next-generation iPhone 15: A new chip, new notifications and a new charging format. Plus the price list
An attendee looks at the brand new Apple iPhone 15 during an Apple event on September 12, 2023 in Cupertino, California. Apple revealed its lineup of the latest iPhone 15 versions as well as other product upgrades during the event.
Apple is officially switching to the USB-C charger with the new iPhone 15 lineup
BP CEO resigns after probe reveals undisclosed relationships with colleagues
Elon Musk's 'chaotic environment' at X intensified the government's privacy probe of the company
Elon Musk should be forced to testify on X's 'chaotic environment,' US regulator tells court
The MGM Resorts is operational after cybersecurity issue
Oil prices hit 10-month high after Libya flood catastrophe
TikTok Shop is now open for business
People make their way in front of the Google offices on July 04, 2022 in New York City.
Landmark Google trial opens with sweeping DOJ accusations of illegal monopolization
Lyft signage on a vehicle as it exits the ride-sharing pickup at San Francisco International Airport in San Francisco, California, U.S., on Thursday, Feb. 3, 2022. Lyft Inc. is scheduled to release earnings figures on February 8.
Lyft's new feature lets women and non-binary riders request their driver's gender
Four takeaways from Walter Isaacson's biography of Elon Musk
McDonald's is getting rid of self-serve soda machines
Putin lauds 'excellent' economic ties with China. Here's how they've grown
How 500 votes made Shawn Fain one of America's most important people
Online prices plunge by the most in three years
This week's US inflation data is very important. Here's why
As China's economy hits turbulence, a top Treasury official heads to Hong Kong to deepen ties with Beijing
Inflation woes persist for small businesses as they struggle to hire
Coke's latest mystery flavor is here. It's created by AI
Alibaba's new CEO embraces AI and wants a younger management team
Nobel laureate Maria Ressa acquitted of last tax evasion charge
An explosive Elon Musk biography is just hitting shelves. But the book's acclaimed author is already walking back a major claim
China's 'Lipstick King' tearfully apologizes after online spat highlighting country's economic woes
Note: to expand this image to a larger or full size, see the instructions
below the graphic below or click the image and follow the prompts.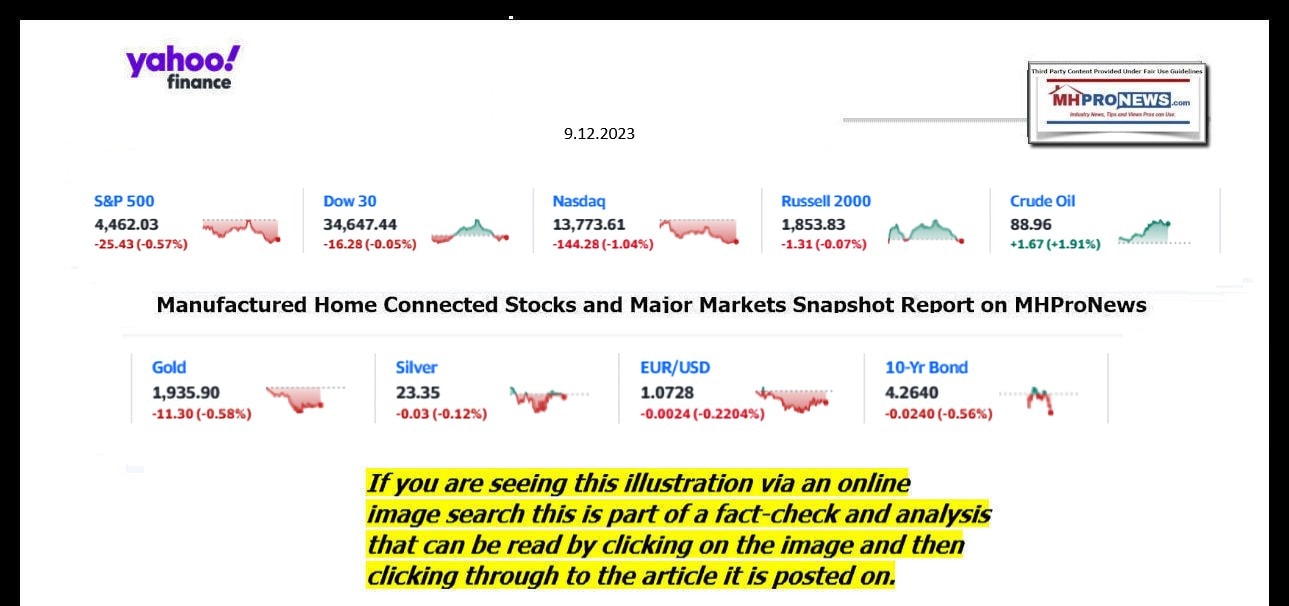 Headlines from right-of-center Newsmax 9.12.2023
Comer Seeks Records on Joe Biden's Ukraine Actions
House Committee on Oversight and Accountability Chairman James Comer, R-Ky., on Tuesday requested information from the State Department related to then-Vice President Joe Biden's actions and the Obama administration's decision-making surrounding Ukraine. [Full Story]
Putin: Trump Prosecution Exposes 'Rotten' US Politics
MSNBC Columnist: Trump 'Must Die in Prison'
Trump Seeks Disqualification of Judge in Federal Election Case
Prospect Fading for Quick Start of Trump Georgia Trial
Meadows Appeals to Move Ga. Case to US Court
Trump: 'They Indicted Me Because I'm in First Place' | video
Whitaker: Left's Legal Ploy to Block Trump Won't Work | video
Giuliani Files to Get Georgia Charges Against Him Tossed
Giuliani: Defense Fund Can Help Us Go on 'Offensive'
Donalds: Biden Ties to Russian Oligarch Persist
Pam Bondi: Inquiry Gives House Subpoena Power
School Official: 'Fighting for Parents' Rights | video
Wyoming Sheriff to Newsmax: Citizen 'Posse' to Watch Criminals, Thieves | video
Giuliani: US in 'More Danger' Now Than Before 9/11 | video
Kerik: 'Appalled' at Ground Zero Ceremony | video
Kerik: Younger Americans Not Properly Taught About 9/11 | video
Waltz: Iran Prisoner Swap Will Incentivize Hostage Taking | video
Mayra Flores: US Less Safe Than on 9/11 | video
Napolitano: More Charges Likely for Trump Associates | video
Roy: Congress Has 'Duty' on Govt Funding Deal | video
Newsfront
McCarthy Orders Formal Biden Impeachment Inquiry
Speaker Kevin McCarthy announced Tuesday morning that he is directing a House committee to open a formal impeachment inquiry into President Joe Biden over his family's business dealings…. [Full Story]
Related Stories
White House: Impeachment Inquiry 'Extreme Politics'
Five Former Memphis Cops Indicted in Tyre Nichols Killing
A federal grand jury has indicted five former Memphis police officers [Full Story]
Georgia Gov. Kemp Suspending State Gas, Diesel Taxes Again
Georgia Gov. Kemp Suspending State Gas, Diesel Taxes Again
Georgia's governor is again suspending state taxes on gasoline and [Full Story]
Whistleblower: CIA Sought to Change COVID-19 Origin Analysis
The Central Intelligence Agency (CIA) offered six analysts money to [Full Story]
McCarthy Threatened With 'Vacate the Chair' Vote
Matt Gaetz, R-Fla., warned Speaker Kevin McCarthy, R-Calif., [Full Story]
New Mexico Sheriff Says 'No' to Governor's Gun Ban
Bernalillo County, New Mexico, Sheriff John Allen said Monday he will [Full Story]
GOP Candidates Rip Biden on Iran Prisoner Swap
Republican presidential candidates this week criticized President Joe [Full Story]
GOP Reps. Open Inquiry Into Efforts to Smear IRS Whistleblowers
Three key Republican committee chairmen are demanding information [Full Story]
Ukraine Recaptures Black Sea Oil Rigs Near Crimea
The Ukrainian military saidit recaptured strategic gas and oil [Full Story]
Putin: Ukraine Will Only Talk Peace When Its Resources Are Exhausted
UN Rights Chief Blasts Russia Quitting Grain Deal
Ukraine Regains More Territory in Counteroffensive
Russia Claims Election Wins in Occupied Ukraine
FDA Advisers: Common Decongestant Not Effective
The leading decongestant used by millions of Americans looking for [Full Story]
Still 'Reasons to Be Concerned' With Weakened al-Qaida
In the more than two decades since the 9/11 attacks, al-Qaida has [Full Story] | Platinum Article
Proud Boys' Tarrio: They Pushed Me to Flip on Trump
Proud Boys leader Henry "Enrique" Tarrio said he was open to cutting [Full Story]
Pandemic Exacerbated Already Troubling Pediatric Mental Health Crisis
Emergency rooms are increasingly being inundated with young patients [Full Story] | Platinum Article
Bush Shocked by 2006 Dinner Photos With Prigozhin
Former President George W. Bush said he was shocked to see [Full Story]
Mace: GOP Moderates Needed in '24 to Keep House
Nancy Mace, R-S.C., said Republicans will lose the House next [Full Story]
Air Force General Warns China Recruiting US Vets
The Air Force's top general has warned that China is recruiting [Full Story]
Torn Achilles Ends Aaron Rodgers' NFL Season
An MRI performed Tuesday morning confirmed New York Jets quarterback [Full Story]
US Household Incomes Fall for Third Consecutive Year
S. inflation-adjusted incomes fell for a third consecutive year in [Full Story]
Comer Seeks Records on Joe Biden's Ukraine Actions
House Committee on Oversight and Accountability Chairman James Comer, [Full Story]
Air Force Secretary Warns US Must Deter China
The United States must enhance its military to counter the rising [Full Story]
Biden Takes Double-Digit Hit in Iowa
President Joe Biden took a double-digit hit in support from the [Full Story]
Biden Admin. Floats Wind Factory on Native Land
The Biden administration is considering shrinking a Native American [Full Story]
'Worst Investment Ever': 'The Brady Bunch' Home Sells
The Los Angeles house that served as the iconic backdrop for "The [Full Story]
H. Letter: Reject 'Conspiracy' to Block Trump
A group of 82 New Hampshire lawmakers and political leaders is [Full Story] | video
Activist Seeks Removal of Christian Bookstore From Military Mini-Mall
An activist wants the military to boot a Christian bookstore from an [Full Story]
McConnell Rallies Support After Second Freeze
Senate Majority Leader Mitch McConnell, in the 10 days since he froze [Full Story]
Putin Hails Musk as 'Outstanding Person,' Businessman
Russian President Vladimir Putin Tuesday hailed South African-born [Full Story]
NY Post: Biden Exaggerates Ground Zero Visit
President Joe Biden said on Monday, the 22nd anniversary of the 9/11 [Full Story]
Rasmussen Poll: 73 Percent Say McConnell Should Resign
Amid questions about Sen. Mitch McConnells health, an overwhelming [Full Story]
Iowa Poll: Trump Leading DeSantis by 35 Points
Former President Donald Trump is still holding a commanding 35-point [Full Story]
Searchers Zero In on Escaped Murderer Cavalcante
Residents of a suburban Philadelphia community locked themselves in [Full Story]
American Shoppers Should Think Twice Before Buying from These 2 Stores
More Newsfront
Finance
Colleges With Slavery Ties Try 'Descendant Scholarships'
S. colleges are confronting their past ties to slavery with public apologies, renamed buildings and scholarships for descendants – a push that could shape national efforts to tackle the thorny issue of reparations…. [Full Story]
McDonald's Saying 'Bye to Self-Serve Drink Refills
BP CEO Resigns Due to Relationships at Work
Economic Data Points on GDP, Income Diverge
Goldman CEO: Economy Uncertain, Inflation 'Sticky'
More Finance
Health
Sleep Apnea Patients Who Use CPAP Live Longer
Millions of people who suffer from sleep apnea go to bed at night with a motorized device called a CPAP machine. Now, two new studies confirm the treatment has significant benefits not just on quality of sleep, but also for keeping people's hearts healthy. Together, the…… [Full Story]
Dementia Risk Rises as Activity Rates Fall
How Hobbies Help Prevent Depression in Seniors
Study: When COVID Patients Are Most Contagious
'Night Owls' at Increased Risk for Diabetes
Note: to expand this image to a larger or full size, see the instructions
below the graphic below or click the image and follow the prompts.