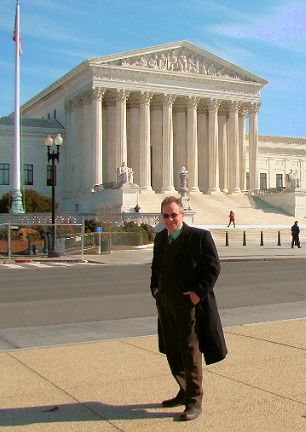 Privacy and Cookie Policy
This Privacy and Cookie Policy explains how MHMarketingSalesManagement.com (MHMSM.com) uses any personal information we collect about you and how you can limit our use of your data.
What information do we gather?
We gather information that relates to, and can identify you (e.g. your name and email address) only when you submit such information through a website form, such as email subscription or registering as a user of our website. We retain no other personal information.
Use of your information
We might use your personal information to:
remember you when you visit our website and track your browsing patterns by using cookies. You can prevent this; section 5 (Cookies) deals with this in more detail.
ensure any products or services you receive are correctly administered.
contact you by email to let you know about any of our products, services or promotions (which, in some cases may be provided by third parties) ONLY if you give us permission.
ensure materials on the website are presented in the most effective manner for you and your computer.
collate and log numeric internet addresses to improve the website and to monitor website usage.
Accessing and updating your personal information
Registered users can login to the Joomla! Admin and change their own personal information at any time. You can also update details of any account you have with us (email subscription, etc.) by emailing webmaster@mhmsm.com or by writing to us at MHMarketingSalesManagement.com, c/o 2450 Waukegan Rd, Northfield IL 60093.
Cookies
A cookie is a small piece of information sent by a web server to the web browser, which enable the web server to collect information from the browser.
This website runs on Joomla! CMS software. Joomla! may set a cookie when you visit any of our pages. Joomla! uses cookies to track your activity on the site and for certain features (e.g. breadcrumb navigation) which may or may not be available for use on this site.
We also use cookies to remember you when you visit this website to keep track of your browsing patterns for the purpose of gathering data for Google Analytics and our internal analytics software (Urchin 5). Find out more about the use of cookies on http://www.cookiecentral.com.
Most browsers allow you to turn off cookies. If you want to know how to do this please look at the "help" menu on your browser. However, switching off cookies may restrict your use of the website and/or delay or affect the way in which the website operates.
Third party cookies
Some third parties, whose content appears on OrangeCat.net, such as videos hosted at YouTube, Vimeo, HowCast.com etc. may set cookies when you view their videos on OrangeCat.net. They use these cookies to track the number of times a video has been viewed for their own statistical purposes. Social networking sites to which we link (Facebook, Twitter and LinkedIn) may also set cookies for their own tracking purposes. Disqus.com, who hosts our comments threads may also set a cookie, whether you are a registered Disqus.com user or not, to track discussion threads on posts and pages where comment is allowed. A few of these 3rd parties set LSOs (also known as SuperCookies) which are undeleteable. You can use a 3rd party extension to Firefox (Better Privacy) to manage these cookies if you prefer.
Security
The password you provide when registering with the website is encrypted to ensure protection against unauthorised access to your personal information.
We invest in high-quality security and do our utmost to protect user privacy. No data transmission over the Internet can be entirely secure, and therefore we cannot guarantee the security of your personal information and/or use of the website. Any information that you send is at your own risk and may be read by others. However once we have received your personal information we use strict procedures to protect the security of your personal information.
Disclosing your information
We may disclose your personal information if we required to do so by law or in good-faith believing such action is necessary to comply with the law.
We never sell personal information, or pass it to third parties for marketing purposes without your permission.
Changes to this Policy
If we change our Policy, we will post the changes on this page. Please check the website regularly for any changes to this Policy.
If you don't feel we're adhering to this Policy, what should you do?
If you believe that we have not adhered to this Policy, please notify us by email at webmaster@mhmsm.com and we will try to solve the problem promptly.
This Policy was last updated on June 25, 2010.
CALL ME: 863-213-4090 /MOBILE: 832-372-7069