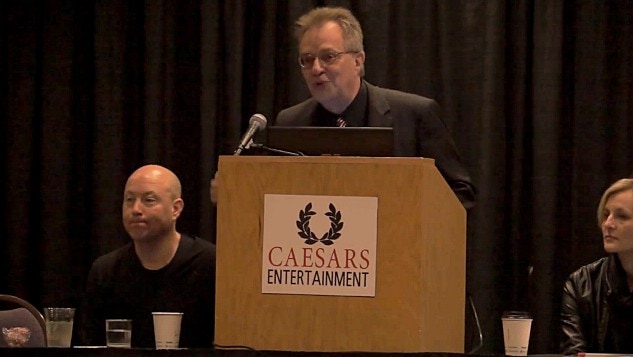 Terms and Conditions of Use
Manufactured Home Marketing Sales Management is a DBA for LifeStyle Factory Homes, LLC.  All Rights reserved.
Legal Disclaimer
Information Not Warranted or Guaranteed:
The official MHMarketingSalesManagement.com website and all pages linked to it or from it, are PROVIDED ON AN "AS IS, AS AVAILABLE" BASIS. LIFESTYLE FACTORY HOMES, LLC MAKES NO WARRANTIES, EXPRESSED OR IMPLIED, INCLUDING, WITHOUT LIMITATION, THOSE OF MERCHANTABILITY AND FITNESS FOR A PARTICULAR PURPOSE, WITH RESPECT TO ANY INFORMATION OR USE OF INFORMATION CONTAINED IN THE WEBSITE, OR LINKED FROM IT OR TO IT.
LifeStyle Factory Homes, LLC does not warrant or guarantee the accuracy, adequacy, quality, currentness, completeness, or suitability of any information for any purpose; that any information will be free of infection from viruses, worms, Trojan horses or other destructive contamination; that the information presented will not be objectionable to some individuals or that this service will remain uninterrupted.
No Liability:
LifeStyle Factory Homes, LLC, its owners, employees, agents, associates, writers, volunteers and users shall not be held liable to anyone for any errors, omissions or inaccuracies under any circumstances. The entire risk for utilizing the information contained on this site or linked to this site rests solely with the users of this site.
TERMS AND CONDITIONS OF ACCESS AND USE OF INFORMATION INCLUDED ON THIS WEB SITE
Thank you for visiting LifeStyle Factory Homes, LLC, we attempt to regularly review and update this Web site (the "Site") in order to provide timely and accurate information to users of the Site. Despite these efforts, it is impossible to completely ensure that the information contained on the Site is correct. The text, graphics and other information published on the Site may include technical inaccuracies or typographical errors. As such, we do not accept any responsibility or liability for any reliance you may make or any actions taken as a result of accessing the Site. In addition, this site's owner assumes no responsibility for errors or omissions in the materials on the Site. All homes featured on this site may not be available. The appearance and layout of actual homes constructed may differ from the pictures, graphical renderings, and floor plans that are included on this Site. Home styles, floor plans, prices and other information included on the Site are subject to change without notice.
INTELLECTUAL PROPERTY RIGHTS
The materials contained on the Site, including without limitation, text, graphics, charts, photographs, logos, and home designs, including but not limited to exteriors, floor plans, and all architectural features are either copyrighted materials owned by LifeStyle Factory Homes, LLC, or otherwise licensed, or part of the public domain. Federal Copyright Law and other Federal Laws prohibits the unauthorized copying and reproduction of the materials contained or accessed on the site. You may download, use, and copy the materials found on this web site for your personal, non-commercial use only, provided that all copies that you make of the material must bear any copyright, trademark or other proprietary notice located on the site which pertain to the material being copied. Except as authorized in this paragraph, you are not being granted a license under any copyright, trademark, patent or other intellectual property right in the material or the products, services, processes or technology described therein. LifeStyle Factory Homes, LLC, its subsidiaries, and/or any third party owner of such rights retain all such rights. You may not create any links to this web sites without express written permission from LifeStyle Factory Homes, LLC. The names and logos and all related product and service names, design marks and slogans are the trademarks or service marks of LifeStyle Factory Homes, LLC, or otherwise denoted thereon. You are not authorized to use any name or mark in any advertising, publicity or in any other commercial manner without the prior written consent of LifeStyle Factory Homes, LLC.
HOW WE MAY USE INFORMATION YOU PROVIDE TO US
Do not send us any confidential or proprietary information. Any feedback, data, answers, questions, comments, suggestions, ideas, photos, videos, audio files, illustrations, or the like which you send to us will be treated as being non-confidential and nonproprietary and you agree that any such information you choose to provide may be reproduced, used, and distributed by us in any form, printed or electronic, for any purpose without restriction.
RIGHT TO EXCLUDE CERTAIN CONTENT
While our editorial policy is to encourage a broad variety of viewpoints, it is also our policy to encourage a respectful tone and exchange of those viewpoints. With this in mind, Manufactured Home Marketing Sales Management reserves the exclusive right to reject or modify any ad, comment or article that is negative in tone towards an individual, product or organization or fora any other reason according to our sole discretion.
ENDORSEMENTS
All product and service marks contained herein that are the trademarks of their respective owners. References that we make to any names, marks, products or services of third parties or hypertext links third party sites or information do not necessarily constitute or imply our endorsement, sponsorship, or recommendation of the third party, information, product, or service.
WARRANTIES
While this Site's owner has been careful in compiling the information and believes it to be complete and accurate, it cannot and does not guarantee that it is error free or that it will always be completely current. Accordingly, the visitor understands that the site is provided "AS IS" WITHOUT WARRANTY OF ANY KIND, EITHER EXPRESS OR IMPLIED, INCLUDING WITHOUT LIMITATION, WARRANTIES OF MERCHANTABILITY, FITNESS FOR A PARTICULAR PURPOSE, OR NON-INFRINGEMENT. IN NO EVENT SHALL LIFESTYLE FACTORY HOMES, LLC. BE LIABLE FOR ANY DAMAGES WHATSOEVER, INCLUDING SPECIAL, INDIRECT, CONSEQUENTIAL OR INCIDENTAL DAMAGES OR DAMAGES FOR LOSS OF PROFITS, REVENUE, USE, OR DATA WHETHER BROUGHT IN CONTRACT OR TORT, ARISING OUT OF OR CONNECTED WITH THIS WEB SITE OR THE USE, RELIANCE UPON OR PERFORMANCE OF ANY MATERIAL CONTAINED IN OR ACCESSED FROM THIS WEB SITE.
PRIVACY POLICY
This is how the Site Owner will handle information we learn about you from your visit to our web site. The information we receive depends upon what you do when visiting our site. If you visit our site to read or download information, we collect and store only the following information about you: the name of the domain from which you access the Internet (for example, aol.com, if you are connecting from an America Online account); the date and time you access our site; and the Internet address of the web site from which you linked directly to our site. We use the information we collect to measure the number of visitors to the different sections of our site, and to help us make our site more useful to visitors. You also may decide to send us personally-identifying information (name, address, telephone number, facsimile number, email address, social security number), for example, in an electronic mail message. We may use personally identifying information from you to respond to your inquiries or for other internal business purposes, but we do not sell or rent that information to third parties. You should be aware, however, that others may access such information and use it, though any such use would be without our consent. We want to be very clear: We will not obtain personally identifying information about you when you visit our site, unless you choose to provide such information to us. Information other than personally self-identifying information provided to us by you will not be treated as confidential. Do not send or post anything that you deem confidential or proprietary. Any feedback, data, answers, questions, comments, suggestions, ideas, or the like which you send to us may be used by the Site Owner or its affiliates for any purpose, including but not limited to, reproduction, disclosure, transmission, publication, broadcast and posting. The Site Owner is free to use, without any compensation to you, any ideas, concepts, know-how or techniques contained in any communication you send to the Site for any purpose whatsoever, including but not limited to developing, manufacturing and marketing products and/or services using such information. Please be advised that the Site Owner is unable to promise that any information or materials If any provision of these legal notices is found to be invalid by any court having competent jurisdiction, the invalidity of such provision shall not affect the validity of the remaining provisions of these legal notices, which shall remain in full force and effect. No waiver of any of the legal notices shall be deemed a waiver of any other legal notice. Thank you for agreeing to the terms of use. If you have any questions regarding the terms of use, please contact us at privacy@manufacturedhomepronews.com.
TERMS OF USE OF THIS SITE
LIMITED LICENSE
OTHER THAN YOUR CONSIDERATION OF ACCEPTING THE TERMS OF VIEWING THIS WEBSITE, LifeStyle Factory Homes, LLC PROVIDES THE INFORMATION AND DIRECTORY IN THIS SITE FREE OF CHARGE AND GRANTS YOU A LIMITED LICENSE TO VIEW AND PRINT THE CONTENTS OF THIS SITE SO LONG AS AND ON THE CONDITION THAT YOU DO NOT FURTHER REPRODUCE, PUBLISH, SELL, DOWNLOAD, COPY, TRANSFER, INCORPORATE OR CONVEY IN ANY FORM THE COPYRIGHTED CONTENT OF THIS SITE. ALL RIGHTS ARE RESERVED.
NO AGENCY
LIFESTYLE FACTORY HOMES, LLC IS A SEPARATE AND INDEPENDENT ASSOCIATION WHICH OPERATES IN THE STATE OF ILLINOIS. ALL STATEMENTS, ACTIONS, SALES, CONTRACTS AND OTHER ACTIVITIES OF INDIVIDUAL MEMBERS OF LIFESTYLE FACTORY HOMES, LLC OR OF PERSONS OR ENTITIES OTHERWISE IDENTIFIED SOLELY REPRESENT THE CONDUCT, VIEWS, AND STATEMENTS OF SUCH PERSONS, AND ARE NOT MADE FOR OR ON BEHALF OF LIFESTYLE FACTORY HOMES, LLC, ITS EMPLOYEES, OFFICERS OR DIRECTORS, OR OTHER ASSOCIATIONS OR ENTITIES OF WHICH LIFESTYLE FACTORY HOMES, LLC MAY BE A MEMBER. IN THE EVENT YOU ELECT TO PURCHASE A FACTORY-BUILT HOME AFTER VIEWING THIS WEBSITE, ALL CONTACTS, AGREEMENTS, RELATIONSHIPS OR WARRANTIES THAT ARE OR MAY BE ASSOCIATED WITH A PURCHASE ARE IN NO WAY MADE, ENTERED INTO, OR RELATED TO LIFESTYLE FACTORY HOMES, LLC.
SITE INFORMATION
THE CONTENT AND DIRECTORY CONTAINED IN THIS WEBSITE ARE PROVIDED FOR INFORMATION PURPOSES ONLY. YOU AGREE THAT YOU ARE SOLELY RESPONSIBLE FOR CHECKING THE ACCURACY, VERACITY, TRUTH, TIMELINESS AND CORRECTNESS OF ANY INFORMATION OR STATEMENTS MADE.
NO ENDORSEMENT
BY PROVIDING INFORMATION REGARDING THE LOCATION AND CONTACT INFORMATION CONCERNING LifeStyle Factory Homes, LLC OR OTHERS, LifeStyle Factory Homes, LLC AND ITS EMPLOYEES, OFFICERS, AND DIRECTORS DO NOT MAKE OR IMPLY ANY CERTIFICATIONS, RECOMMENDATIONS, ENDORSEMENTS, ASSURANCES OR WARRANTIES AS TO THE FITNESS OR ABILITIES OF SUCH PERSONS OR ENTITIES TO SELL, MAKE, FINANCE, INSTALL, INSPECT, OR REPAIR MANUFACTURED, MOBILE, OR MODULAR HOMES, OR ANY ASPECT OF BUILDING CONSTRUCTION.  LifeStyle Factory Homes, LLC AND ITS EMPLOYEES, OFFICERS, DIRECTORS AND MEMBERS DO NOT MAKE OR IMPLY ANY WARRANTIES AS TO THE DURABILITY, QUALITY, OR SAFETY OF MANUFACTURED HOMES. YOU MAY HAVE RIGHTS WITH THE MANUFACTURER OR RETAILER OF A HOME THAT ARE NOT AFFECTED BY THIS DISCLAIMER, BUT THE LifeStyle Factory Homes, LLC AND ITS EMPLOYEES, OFFICERS AND DIRECTORS IN NO WAY GUARANTEE, CERTIFY, OR WARRANT THE EXISTENCE OF SUCH RIGHTS.
DISCLAIMER OF WARRANTIES
ALL INFORMATION IN THE DIRECTORY AND OTHER MATERIALS CONTAINED IN THIS WEBSITE ARE PROVIDED "AS IS."  ALL WARRANTIES, EITHER EXPRESS OR IMPLIED, IF ANY, INCLUDING BUT NOT LIMITED TO, THE IMPLIED WARRANTIES OF MERCHANTABILITY AND FITNESS FOR ANY PARTICULAR PURPOSE, EVEN IF THE HAS BEEN MADE AWARE OF SUCH PURPOSE, ARE HEREBY DISCLAIMED.
LIMITATION OF REMEDIES
IN NO EVENT SHALL LifeStyle Factory Homes, LLC BE LIABLE, IN LAW OR EQUITY, FOR ANY INDIRECT, CONSEQUENTIAL, INCIDENTAL, EXEMPLARY, PUNITIVE OR SPECIAL DAMAGES, INCLUDING DAMAGES FOR ALLEGED DEFECTS IN THE PRODUCTS DESCRIBED HEREIN, DAMAGES TO YOUR PERSONAL COMPUTER OR OTHER INTERNET VIEWING DEVICE, OR OTHER DAMAGES OCCURRING BY REASON OF USE OF THE INFORMATION HEREIN, WHICH DAMAGES MAY RESULT FROM OR MAY BE RELATED TO PROVIDING THE INFORMATION OR DIRECTORY CONTAINED IN THIS WEBSITE, EVEN IF LifeStyle Factory Homes, LLC HAS BEEN ADVISED OF THE POSSIBILITY OF SUCH DAMAGES.
AFFECTED RIGHTS
THE LIMITATIONS IN THE FOREGOING PARAGRAPHS APPLY TO ALL CAUSES OF ACTION OR CLAIMS IN THE AGGREGATE, INCLUDING, WITHOUT LIMITATION, BREACH OF CONTRACT, BREACH OF WARRANTY, INDEMNITY, NEGLIGENCE, STRICT LIABILITY, FRAUD, MISREPRESENTATIONS, AND OTHER TORTS.  THE LIMITATIONS STATED HEREIN ARE INTENDED TO AND DEEMED TO BE SEVERABLE IN THE EVENT ANY PROVISION SET FORTH IS FOUND TO BE UNENFORCEABLE IN A COURT OF LAW.
WAIVER OF ALL CLAIMS WHATSOEVER:
THIS LEGAL DISCLAIMER AND TERMS OF USE POLICY IS SPECIFICALLY INTENDED TO AVOID ANY AND ALL LEGAL CLAIMS, ON ANY TOPIC OR USE, WHATSOEVER.  THE USER SPECIFICALLY AGREES TO HOLD HARMLESS LIFESTYLE FACTORY HOMES, LLC DBA MANUFACTURED HOME MARKETING SALES MANAGEMENT ITS OWNERS, EMPLOYEES, AGENTS, ASSOCIATES, WRITERS, VOLUNTEERS AND USERS HARMLESS FROM ANY AND ALL CLAIMS.  FURTHER, THE USER AGREES TO WAIVE ALL RIGHTS AND CLAIMS TO ANY CIVIL LITIGATION WHATSOVER THAT THEY MAY INTEND OR DESIRE AS A TERM OF USE OF THIS WEBSITE.
CALL ME: 863-213-4090 /MOBILE: 832-372-7069