In a media release on 4.27.2021, Deer Valley Corporation (DVC) (OTCMKTS: DVLY) announced the following "short form merger." Following this press release will be additional information on Peerless Homes Corporation and on Deer Valley.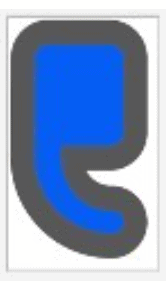 Deer Valley Corporation Announces Completion of a Short Form Merger With Deer Valley Merger Sub, Inc.
Tue, April 27, 2021, 6:41 PM
GUIN, Ala., April 27, 2021 /PRNewswire/ — Deer Valley Corporation, a Florida corporation ("DVC" or the "Company") (OTCMKTS: DVLY) announced that it entered into an Agreement and Plan of Merger dated April 7, 2021 (the "Merger Agreement") with Deer Valley Merger Sub, Inc., a Florida corporation ("Merger Sub"), and Peerless Homes Corporation (the "Parent"), pursuant to which the parties completed a short form merger of Merger Sub with and into DVC, with DVC being the surviving corporation (the "Short Form Merger"). The Short Form Merger was recorded by the Florida Department of State on April 26, 2021, effective as of April 20, 2021.
Background and Transaction
Prior to completion of the Short Form Merger, the Parent owned in excess of 80% of the outstanding capital of DVC and 100% of Merger Sub. The Board of Directors of DVC, the Merger Sub, and the Parent, each approved the Short Form Merger. Approval by the shareholders of DVC was not required for the Short Form Merger. No regulatory or third party approvals are required.
Under the terms of the Merger Agreement, the Short Form Merger resulted in (1) the Merger Sub being merged with and into DVC, with DVC being the surviving entity, (2) each share of DVC's common stock issued and outstanding immediately on the effective date of the Merger (other than shares owned by the Parent) converted into the right to receive $0.91 in cash per share (the "Merger Share Price"), (3) Parent retaining the issued and outstanding shares it owns in DVC, resulting in Parent owning 100% of the issued and outstanding common stock of DVC, the surviving corporation, upon completion of the Short Form Merger, and (4) the current directors and officers of DVC remained as the directors and officers of DVC, the surviving corporation. The Merger Share Price was determined by an independent appraiser.
Each record shareholder may elect to assert his, her or its statutory appraisal rights pursuant to Florida Statutes, §§607.1301-607.1340. DVC is mailing to all record shareholders information concerning (a) his, her or its statutory appraisal rights, and (b) payment of the Merger Share Price (the "Shareholder Mailing").
About Deer Valley
DVC designs and manufacture factory-built homes marketed through a network of independent dealers, builders, developers and government agencies located primarily in the southeastern and southcentral regions of the United States. DVC is dedicated to building premier heavily constructed high-quality, energy-efficient homes for our valued homebuyer.
Forward-Looking Information
This news release contains forward-looking statements and forward-looking information within the meaning of applicable securities laws. These statements relate to future events or future performance. All statements other than statements of historical fact may be forward-looking statements or information. Generally, forward-looking statements and information may be identified by the use of forward-looking terminology such as "plans", " expects" or "does not expect", "proposed", "is expected", "budgets", "scheduled", "estimates", "forecasts", "intends", "anticipates" or "does not anticipate", or "believes", or variations of such words and phrases, or by the use of words or phrases which state that certain actions, events or results may, could, would, or might occur or be achieved. More particularly and without limitation, this news release contains forward-looking statements and information concerning the Transaction. Forward-looking statements consist of statements that are not purely historical, including any statements regarding beliefs, plans, expectations or intentions regarding the future. Readers are cautioned not to place undue reliance on forward-looking statements, as there can be no assurance that the plans, intentions or expectations upon which they are based will occur. By their nature, forward-looking statements involve numerous assumptions, known and unknown risks and uncertainties, both general and specific that contribute to the possibility that the predictions, estimates, forecasts, projections and other forward-looking statements will not occur.
The forward-looking statements contained in this press release are made as of the date of this press release. Except as required by law, DVC disclaims any intention and assumes no obligation to update or revise any forward-looking statements, whether as a result of new information, future events or otherwise. Additionally, DVC undertakes no obligation to comment on the expectations of, or statements made by, third parties in respect of the matters discussed above.
CONTACT: Steve Lawler
205-468-8400″
##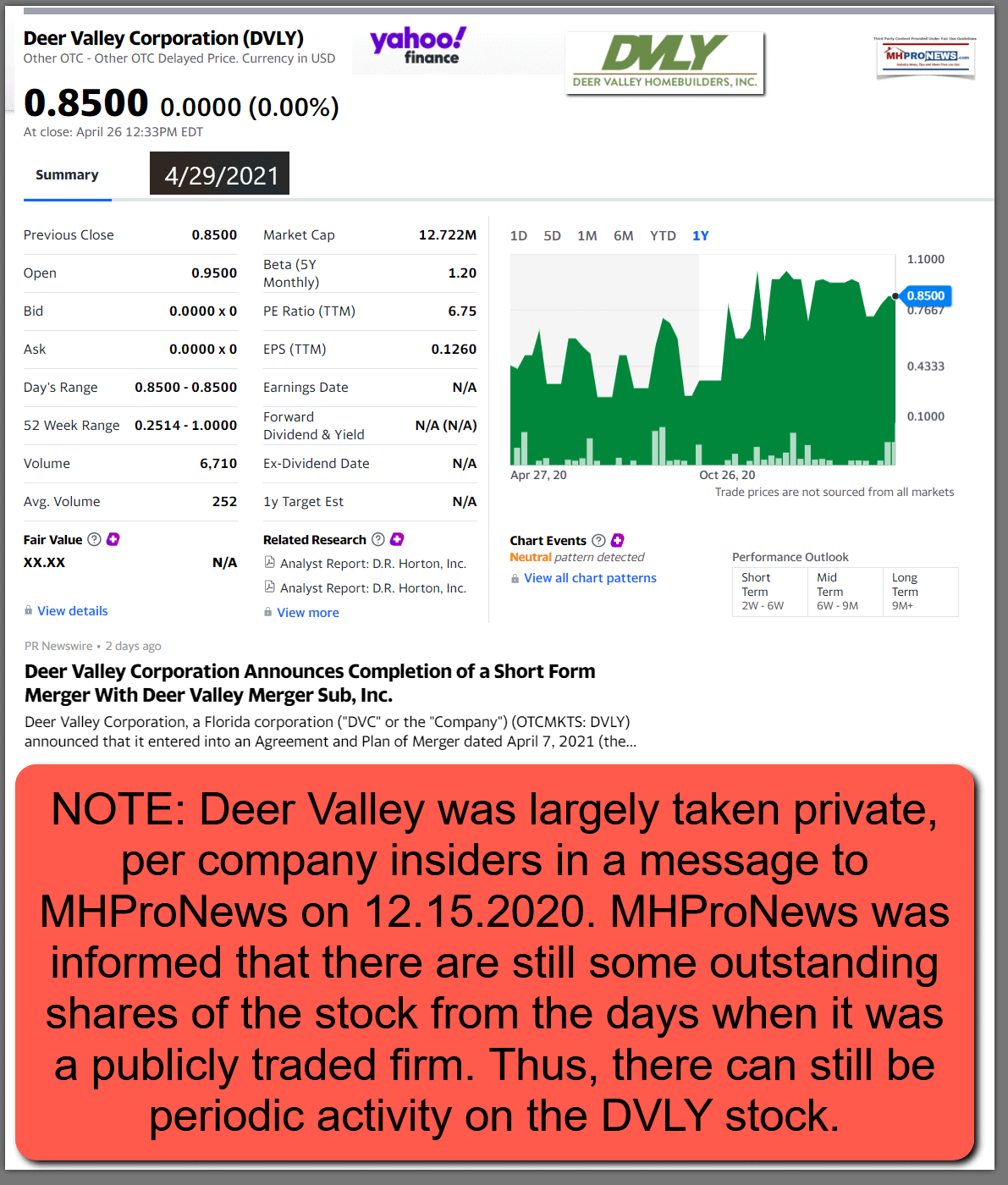 Per his LinkedIn profile, which is typically produced by the person described, Lawler has been with Deer Valley since 2004. "Deer Valley Homebuilders, Inc….Jan 2004 – Present 17 years 4 months."
According to Florida Company Registry, the is the following thumbnail about Peerless.
PEERLESS HOMES LLC was filed on 21 May 2018 as Limited Liability Company type, registered at 7988 Via Dellagio Way Suite 206 ORLANDO, FL 32819 . It's Document Number is L18000127238, and FEI/EIN No. is 30-1076538 . The state for this company is Florida. There is 1 director of this company. The agent name of this company is: D32 INVEST LLC , and company's status is ACTIVE now.
Peerless Homes Llc has been operating for 2 years 11 months, and 8 days."
The video above is a prior interview a few years back with Steve Lawler for MHLivingNews.
The following are a sampling of some previous reports that focus on Deer Valley.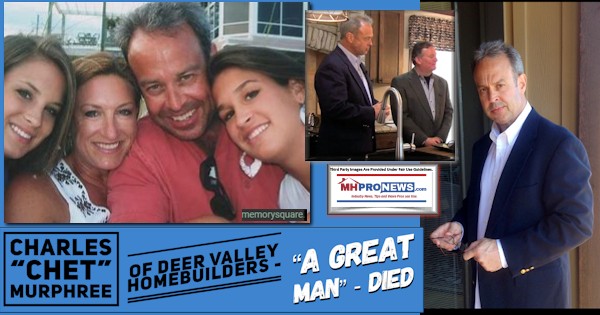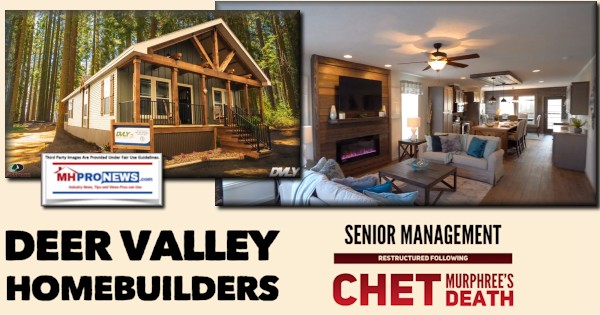 Market Indicator Closing Summaries – Yahoo Finance Closing Tickers on MHProNews…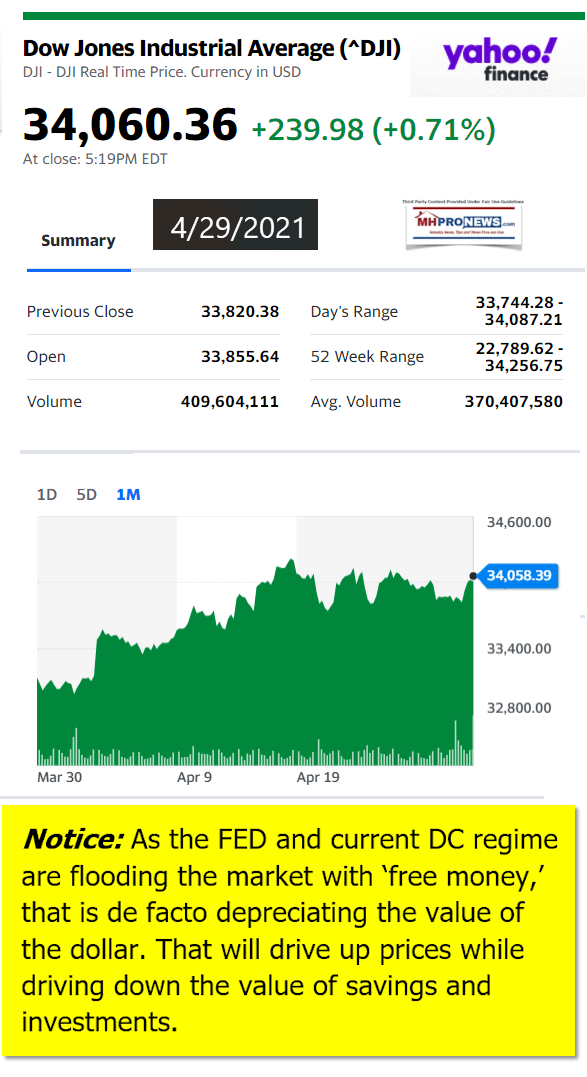 Headlines from left-of-center CNN Business
The Biden boom
WASHINGTON, DC – JANUARY 29: U.S. President Joe Biden meets with Treasury Secretary Janet Yellen
in the Oval Office of the White House on January 29, 2021 in Washington, DC. Biden and the administration officials in the room stressed the need to urgently pass a COVID-19 relief package. (Photo by Anna Moneymaker-Pool/Getty Images)
Stocks haven't performed this well in a president's first 100 days since John F. Kennedy
A false facial recognition match sent this innocent Black man to jail
The US economy soared in the first quarter, growing at a 6.4% annual rate
Opinion: Biden's plan will help reverse the 'she-cession'
Reddit co-founder: Paid family leave is good for the economy
Women lost $800 billion in income last year. That's more than the combined GDP of 98 countries
Saudi Arabia could sell more of its crown jewel. China is a likely buyer
Walmart is coming after Kanye West's Yeezy logo
Apple just had a massive quarter thanks to the 5G iPhone
Shake Shack is now one of the most diverse workforces in America — except for its executives
Facebook lifts the lid on how it's making money from WhatsApp
Amazon plans to raise wages for 500,000 workers
Hong Kong has fined a journalist for ticking a box. That shows the city's media freedoms are in jeopardy
A person carries a take out bag outside Chipotle on the Upper West Side on December 11, 2020 in New York City. Governor Andrew Cuomo announced that indoor dining would close on Monday December 14th due to an ongoing spike in COIVD-19 cases. (Photo by Noam Galai/Getty Images)
New York City sues Chipotle, alleging hundreds of thousands of labor law violations
A Texas DAC8718S integrated circuit microchip (IC), manufactured by Texas Instruments Inc., on a printed circuit board (PCB) at CSI Electronic Manufacturing Services Ltd. in Witham, U.K., on Wednesday, April 28, 2021. The global chip shortage is going from bad to worse with automakers on three continents joining tech giants Apple Inc. and Samsung Electronics Co. in flagging production cuts and lost revenue from the crisis. Photographer: Chris Ratcliffe/Bloomberg via Getty Images
The global chip shortage is going from bad to worse. Here's why you should care
WATCH Jimmy Kimmel's interview with the MyPillow CEO got pretty weird
JOBS
Toyota is adding 1,400 jobs to Indiana plant to make new SUV
Dollar General will hire 20,000 workers
Looking for a job? Make sure it's real first
Accenture to hire 150 moms for 'highly coveted roles'
Remote workers can get paid $12,000 to move to West Virginia
INDIA'S COVID CRISIS
Google's Indian-born CEO says he's heartbroken about his country
Google CEO on India's crisis: Worst is yet to come
Microsoft and Google CEOs pledge support to India
Twitter blocks posts in India critical of Covid response
India is not the only Covid-19 hotspot in Asia
Headlines from right-of-center Newsmax 
Trump: 'We Need Good Leadership' to Replace McConnell
President Donald Trump speaks to the press alongside Senate Majority Leader Mitch McConnell as he arrives on Capitol Hill on March 26, 2019, before joining Senate Republicans for lunch.
The Biden Presidency
Chris Wallace Praises Biden Speech, Predicts It'll Be 'Popular'
Tim Scott: Left Met Biden Rebuttal With 'Uncle Tim' Slur
WH Aware of Reported Mystery Illness Attacks in 2020, 2019
Blinken Meets Israel's Mossad Spy Chief for Talks on Iran
Petraeus: Extremists Will Fill Void In Afghanistan When Troops Leave
US Vows Again to Ban Menthol Flavor in Cigarettes, Cigars
VP Agrees With Tim Scott: US Is Not a 'Racist Country'
US Catholic Bishops May Press Biden to Stop Taking Communion
Biden Reveals 2nd Round of Federal Judiciary Picks
More The Biden Presidency
Newsfront
Texas Pushes Closer to Dropping Handgun License Requirement
In Texas, where gun laws are among the loosest in the U.S., there is one line the state has long resisted crossing: making it legal to carry a handgun in public without a permit, background check or training. Governors didn't champion it. Police persuaded Republican leaders…
Amazon's Profit More Than Triples as Pandemic Boom Continues
Amazon's pandemic boom isn't showing signs of slowing down.The
Poll: 71 Percent of US Voters Say Illegal Immigrants Shouldn't Get Any Aid
Seventy-one percent of likely U.S. voters say illegal immigrants
People Are Going Crazy for This New Diet
SPONSOR: One cup of this (before bed) burns belly fat like crazy!
Giuliani Shocker: FBI Refused to Take Hunter's Hard Drive
When federal agents raided Rudy Giuliani's Manhattan home early
Related
Feds Raid Rudy Giuliani's NYC Apartment
FBI Serves Warrant at Home of Giuliani Associate Toensing
Chris Wallace Praises Biden Speech, Predicts It'll Be 'Popular'
Fox News' Chris Wallace offered praise for President Joe Biden's
World to Spend $157B on COVID-19 Vaccines by 2025
Total global spending on COVID-19 vaccines is projected to reach $157
Related
Poll: Seniors' Political Leanings May Affect Vaccine Enthusiasm
Republican Doctors in Congress Promote COVID-19 Vaccinations
Pfizer's COVID Antiviral Pill Might Be Ready by End of '21
BioNTech Chief: Europe Will Reach Herd Immunity by August
This Drops Blood Sugar to Normal – Even When Eating Sweets
SPONSOR: One small change can not only help keep your blood sugar
Twitter Yanks 'Uncle Tim' Trending Topic Following Sen. Scott Remarks
Twitter removed "Uncle Tim" from its trending topics after critics of
Related
Tim Scott: Left Met Biden Rebuttal With 'Uncle Tim' Slur
FBI: 2017 Scalise Shooting Would Be Investigated as Domestic Terrorism Today
The FBI stands by its designation of "suicide by cop" as the
Physical Gold and Digital Currencies Get Married
SPONSOR: GoldPro has the lowest prices on gold and silver
Facebook Fuels S&P 500 to Record High Close
The S&P 500 closed at a record high on Thursday, fueled by gains in
Reports: Tim Tebow Works Out for Jacksonville Jaguars at Tight End
Tim Tebow wants to get back into professional football.The former
Congress Takes Out Patent on Bible Secret
SPONSOR: A divine healing system
Trump: 'Newsmax Has Been Really Good'
Former President Donald delivered high praise for Newsmax and the [Full Story]
Related
Trump Blasts John Kerry for Subverting His Administration |
Trump Blasts His 3 Justices: 'No Courage, Gutless' on Election Cases |
Fred Keller to Newsmax TV: Biden Left Out 'How Great We Are' as a Nation
Fred Keller, R-Pa., told Newsmax TV on Thursday that President
Grandma Attacked Outside Store In Kissimmee
SafeAlarm
Petraeus: Extremists Will Fill Void In Afghanistan When Troops Leave
The United States isn't ending the endless war in Afghanistan by
Trump: 'We Need Good Leadership' to Replace McConnell
Former President Donald Trump said Thursday he's optimistic that
Magazine Ripped for Asking if Having Babies Is 'Environmental Vandalism'
British Vogue is being lambasted after the magazine published an
Hawley, Cruz Opt Out of Corporate Donations
Josh Hawley, R-Mo., and Ted Cruz, R-Texas, announced they would
Grandma Attacked Outside Store In Kissimmee
SafeAlarm
Trump '100 Percent' Thinking About Running Again in 2024
Former President Donald Trump said Thursday he's "100%" thinking
Directed-Energy Attacks Can Inflict Permanent Damage, Difficult to Trace
When James Giordano heard reports about Pentagon officials warning
Report: DOJ to Seek Civil Rights Violations Indictment for Chauvin, 3 Others
Justice Department officials reportedly will ask a grand jury to
McCaul: Allegations on Kerry, Iran Appear 'Somewhat Treasonous'
Allegations that former Secretary of State John Kerry gave Iran
Boebert Draws Attention to Surge at Border During Biden Speech
Lauren Boebert, R-Colo., tried to call attention to the surge at
Tulane Alum Hits Hunter Biden Speaker Role in Course on Fake News
A Tulane University alumnus is hardly surprised Hunter Biden will be
Arizona Vote Recount Contractor Releases Privacy Policies
A contractor overseeing the Arizona Senate's unprecedented recount of
NYC Mayor Aims for Full Reopening by July 1
New York City aims to "fully reopen" on July 1 after more than a year
Florida Legislature Passes Trans Athlete Ban in Women's Sports
GOP leaders in the Florida state legislature reportedly helped revive
Iran's Foreign Minister Reportedly Joked About Kidnapping One of Obama's Daughters
Iran's Foreign Minister Mohammad Javad Zarif was convinced that the
Tom Cotton: Biden's 'Radical Agenda Is Dead on Arrival'
President Joe Biden's "radical agenda is dead on arrival," Sen. Tom
Global Chip Drought Hits Apple, BMW, Ford as Crisis Worsens
The global chip shortage is going from bad to worse with automakers
Iran's Presidential Office Undergoes Shakeup After Tape Leak
Iran's president has replaced the head of a think tank that recorded
China Accuses US of Increasing Military Activity Against It
Activity by U.S. military ships and surveillance planes directed
Grandma Attacked Outside Store In Kissimmee
SafeAlarm
More Newsfront
Finance
US Recovery Gains Steam, Spending Fuels 6.4 Percent GDP Growth
S. economic growth accelerated in the first quarter as a rush of consumer spending helped bring total output to the cusp of its pre-pandemic level, foreshadowing further impressive gains in coming months. Gross domestic product…
US Jobless Claims Drop 13,000 to 553,000
Unilever Sales Show Pandemic Keeps Kindling Home Demand
Goldman Sees Oil, Gold, Copper Rallying Over Next Six Months
Summer Fuel Shortage Paradox: Plenty of Gasoline Available, Just No Truckers to Haul it
More Finance
Health
Repurposed Hepatitis C Drugs Could Boost COVID-19 Treatment
Drugs used to treat hepatitis C may be valuable in the fight against COVID-19, according to a new study by researchers in Texas and New York… [Full Story]
Study Finds COVID Alters Airway Cell Genes Long Term
Recharging Your Sexual Batteries
8 Foods That Protect Brain Health and Increase Longevity
Better Sleep May Mean Better Sex for Women
Manufactured Housing Industry Investments Connected Closing Equities Tickers
Some of these firms invest in manufactured housing, or are otherwise connected, but may do other forms of investing or business activities too.
NOTE: The chart below includes the Canadian stock, ECN, which purchased Triad Financial Services, a manufactured home industry lender
NOTE: Drew changed its name and trading symbol at the end of 2016 to Lippert (LCII).
NOTE: Deer Valley was largely taken private, say company insiders in a message to MHProNews on 12.15.2020, but there are still some outstanding shares of  the stock from the days when it was a publicly traded firm.  Thus, there is still periodic activity on DVLY.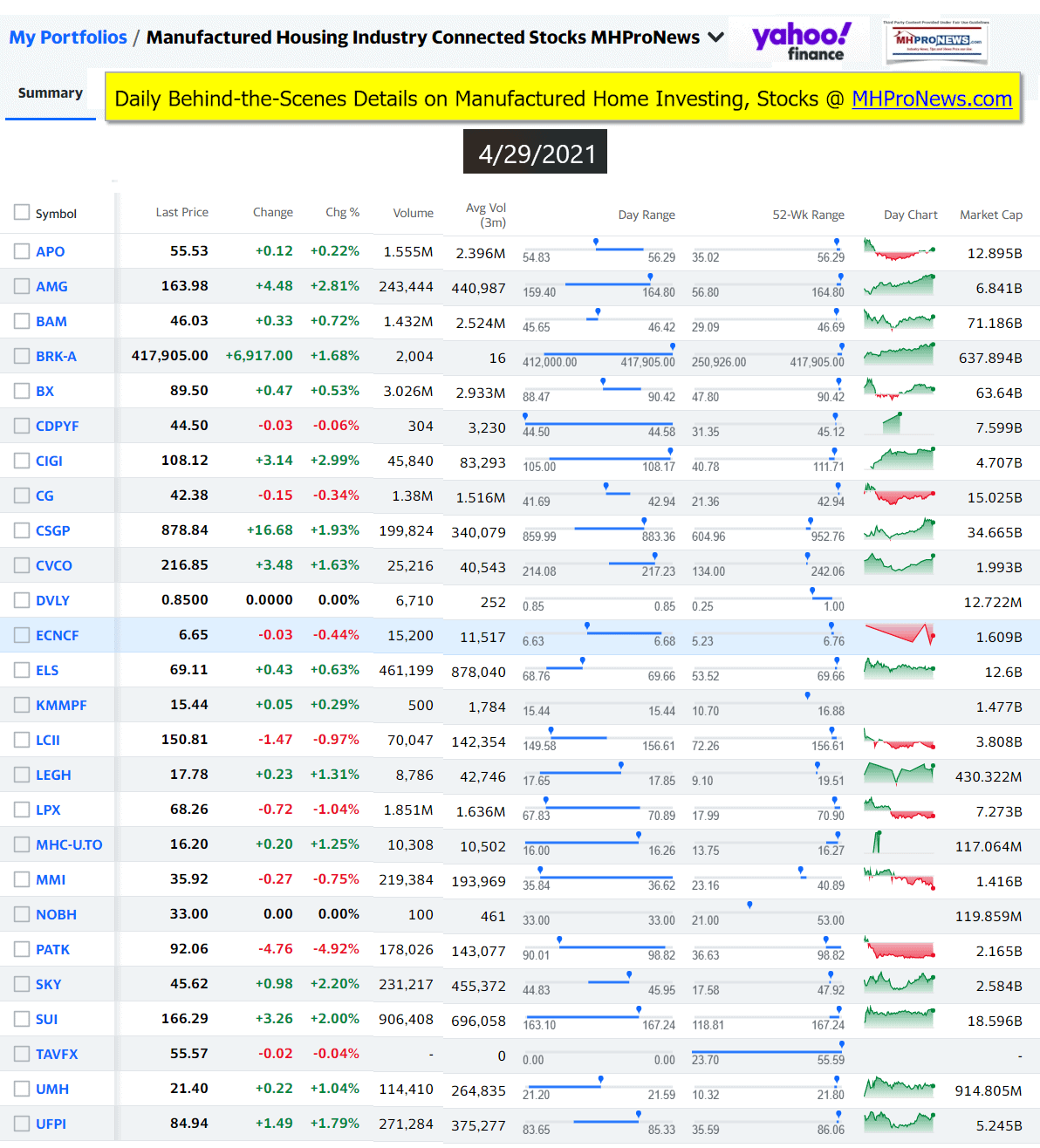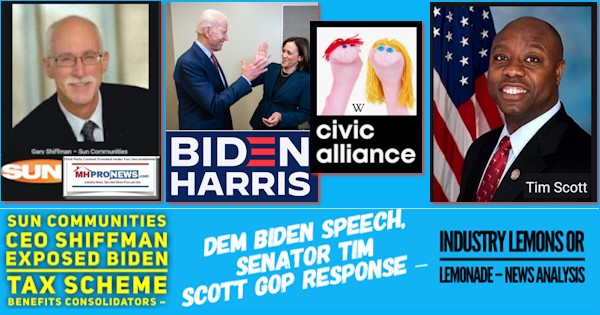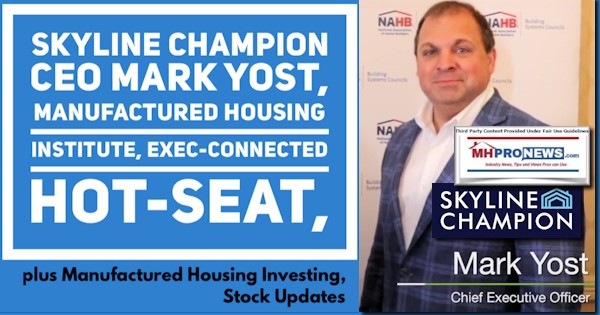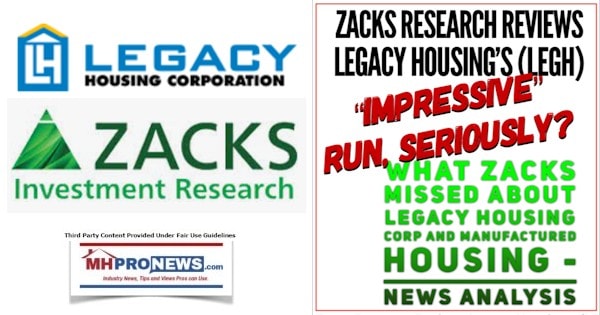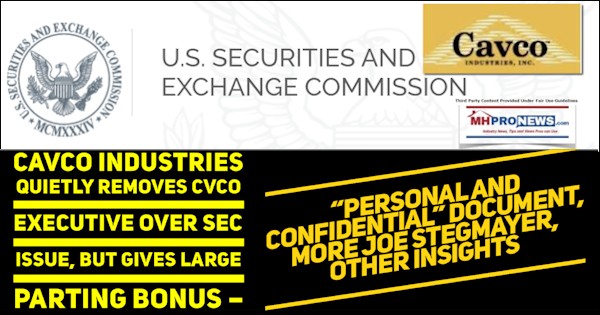 Spring 2021…
Berkshire Hathaway is the parent company to Clayton Homes, 21st Mortgage, Vanderbilt Mortgage and other factory built housing industry suppliers.
· LCI Industries, Patrick, UFPI, and LP each are suppliers to the manufactured housing industry, among others.
· AMG, CG, and TAVFX have investments in manufactured housing related businesses. For insights from third-parties and clients about our publisher, click here.
Enjoy these 'blast from the past' comments.
MHProNews. MHProNews – previously a.k.a. MHMSM.com – has celebrated our 11th year of publishing, and is starting our 12the year of serving the industry as the runaway most-read trade media.
Sample Kudos over the years…
It is now 11+ years and counting…
Learn more about our evolutionary journey as the industry's leading trade media, at the report linked below.
· For expert manufactured housing business development or other professional services, click here.
· To sign up in seconds for our industry leading emailed headline news updates, click here.

Disclosure. MHProNews holds no positions in the stocks in this report.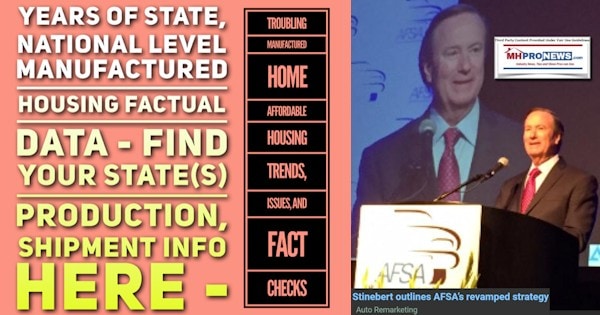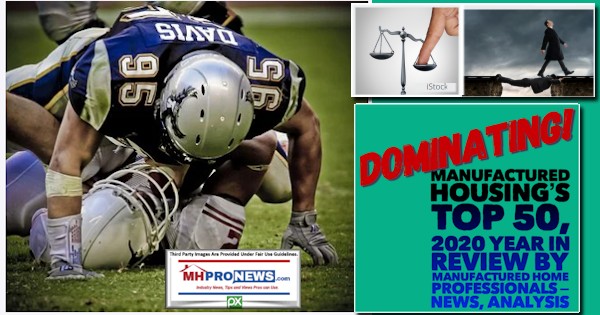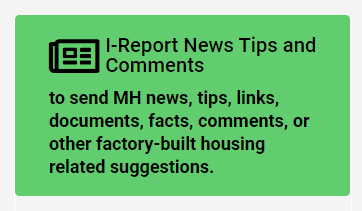 That's a wrap on this installment of "News Through the Lens of Manufactured Homes and Factory-Built Housing" © where "We Provide, You Decide." © (Affordable housing, manufactured homes, stock, investing, data, metrics, reports, fact-checks, analysis, and commentary. Third-party images or content are provided under fair use guidelines for media.) (See Related Reports, further below. Text/image boxes often are hot-linked to other reports that can be access by clicking on them.)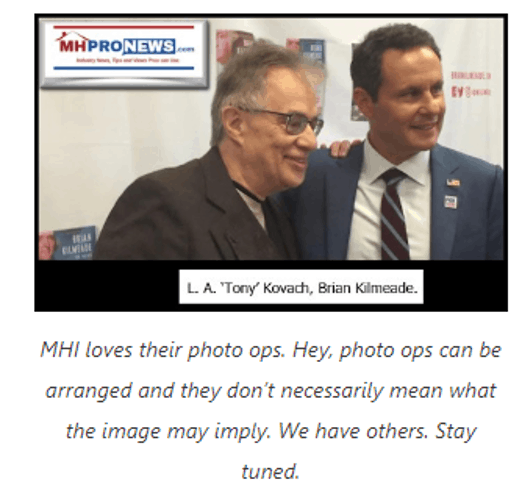 By L.A. "Tony" Kovach – for MHLivingNews.com.
Tony earned a journalism scholarship and earned numerous awards in history and in manufactured housing. For example, he earned the prestigious Lottinville Award in history from the University of Oklahoma, where he studied history and business management. He's a managing member and co-founder of LifeStyle Factory Homes, LLC, the parent company to MHProNews, and MHLivingNews.com. This article reflects the LLC's and/or the writer's position, and may or may not reflect the views of sponsors or supporters.