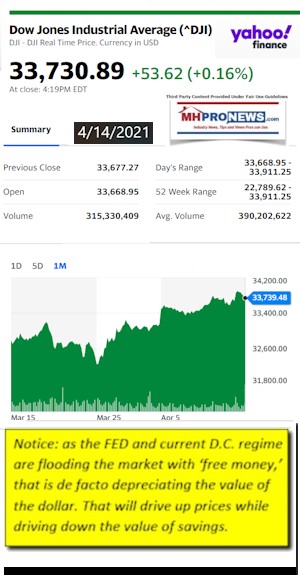 Skyline Champion (SKY) in the eyes of many investment advisors plus related stock advisory news sites is riding high. Perhaps it should be. Some of that will be explored in a planned upcoming report. Stay tuned.
That noted, nevertheless there are questions. Could more be happening for Skyline Champion? Their firm's own investment presentation deck suggests that the answer should be yes.
With that backdrop, MHProNews reached out to Skyline Champion CEO Mark Yost and SKY's media relations contact Sarah Janowicz. That was about 1½ days ago and they have not responded to the following requests for comment (sent Apr 13, 2021, 2:11 AM ET).
Before diving into the questions posed by MHProNews that they have not yet responded to, let's note that tonight's featured focus will be related to Bernie Madoff. Another element is the fiduciary responsibility that board members and others hold.
Mark and Sarah,
In yesterday's MHProNews emailed news updates, there were several reports that spotlighted a call for manufactured home industry corporate and trade association leadership accountability. Beyond those linked below further is this one in which OMHA General Counsel Elizabeth Birch said in part of her response the following.
"…Tim and OMHA support others in the industry who are working hard to build the viability of and the perception of manufactured housing."
https://www.manufacturedhomepronews.com/omhas-general-counsel-elizabeth-birch-raises-viabilityperception-of-manufactured-housing-birch-and-tim-williams-respond-to-allegations-plus-manufactured/
1) Do you feel that there are image and other issues that are hampering manufactured housing recovery and viability? If so, what does that say about the vaunted "momentum" MHI video and other similar claims since that made these image campaign claims?
1a) How do you explain over two years of declining HUD Code manufactured production levels? Especially when far costlier conventional housing resales and new construction are climbing to new highs during that same timeframe?
Given your role at MHI, you are hereby invited to weigh in on any or all those topics via an emailed reply. You know the drill, please state in your email what is ON or OFF the record. No word limits in any of these questions.
2) Next, Mark, you may recall your prior comments to Congress along with Sarah's and Mark's remarks quoted below.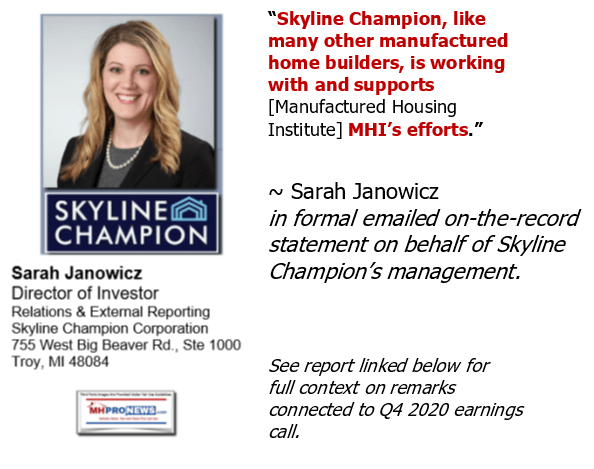 That reasonably matches Lesli Gooch's statements as follows:
Given there are laws that mandate these things, is it a sign of effectiveness, or "clout" as MHI previously termed it, that the Duty to Serve mandate in HERA 2008 and the Manufactured Housing Improvement Act of 2000 are still not being properly enforced?
In a related concern, CFED/Prosperity Now Doug Ryan accused MHI of giving cover to Clayton Homes and Berkshire Hathaway 'monopolistic' lending in these words.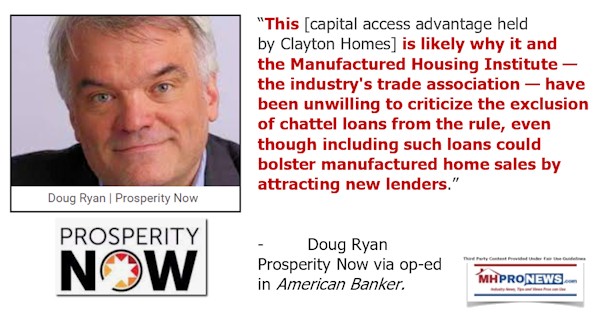 Ryan's allegations happen to mirror the allegations of Samuel Strommen from Knudson Law, who said this.
How do you explain Skyline Champion (SKY) years of support for the current and previous MHI leadership given the questions and concerns raised by several third-party mainstream media and other third-party researchers shown below? Please see the report linked below in framing your response.
https://www.manufacturedhomepronews.com/tim-williams-21st-mortgage-tim-williams-omha-each-accused-of-conflicts-of-interest-legal-issues-one-accused-of-betrayal-of-president-trumps-interests-analysis/
Do you think there should be transparency and accountability for the last decade to fifteen years of MHI and their corporate leadership's efforts?
3) As you may know or recall, several House Democrats leveled various charges against Clayton Homes for racial bias. To clarify their stated concerns, please see the report linked below.
https://www.manufacturedhomepronews.com/mn-attorney-general-keith-ellison-and-manufactured-housing-accountability-project-plus-manufactured-housing-stock-updates/
That also goes to the concerns raised by Ryan, Strommen and others cited in the report cited above and linked again here.
Do you agree or disagree that a full probe of the Berkshire Hathaway brands, FHFA, GSEs, and HUD are warranted, based upon the evidence, trends, and allegations? Do you think such a probe should include MHI?
If so, why? If not, why not? Again, as a reminder, there are no word limits in your reply.
4) You are doing ADUs. What are Skyline Champion's experiences in California since the preemption law went into effect? Please consider the report graphic linked below on ADUs.
https://www.manufacturedhomepronews.com/manufactured-housing-institute-mhi-reviewing-biden-housing-plan-mhi-coalition-partner-national-housing-conference-exposes-mhi-claimed-manufactured-housing-leader/
Once more for clarity, please email your thoughts. For on the record thoughts, please state clearly who they should be attributed to.
If you wish to 'no comment' some of the above, but weigh in on other questions, that is fine. With that thought in mind, if you would please number your replies for our mutual clarity in communications and reporting, that should make good mutual sense.
We tentatively plan a report for this Wednesday. If you could kindly provide your emailed replies by close of business today, or by 7 AM 4.15.2021 at the latest, that would be appreciated.
Thank you.
Tony
…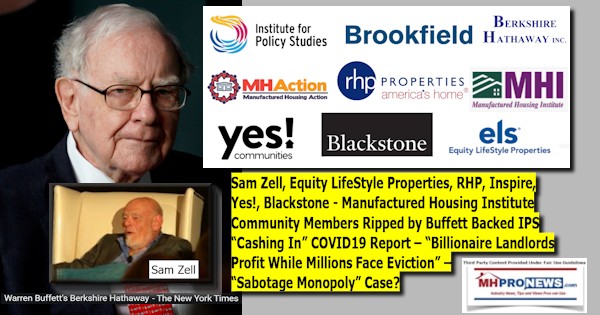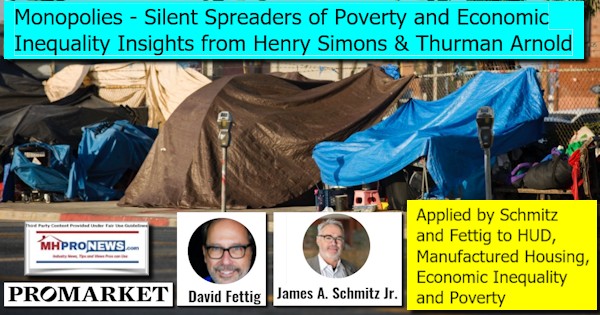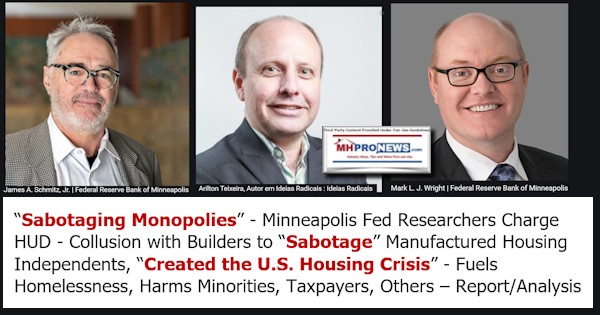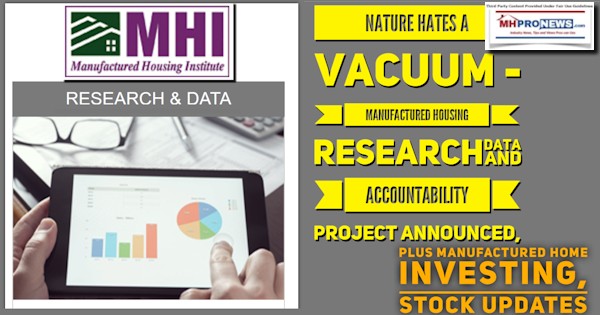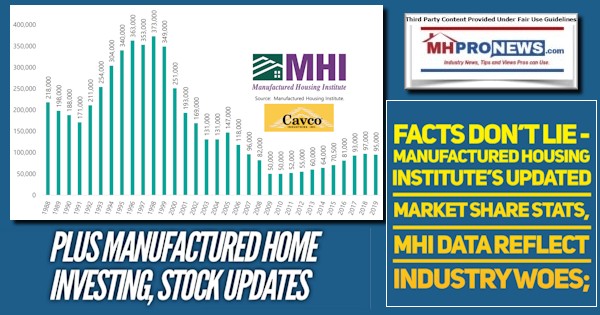 Tonight's featured focus is related to the above. It centers the death of Bernie Madoff and the arguably related question of fiduciary responsibility of corporate and nonprofit board members.
Before pivoting toward tonight's featured focus segment – and for the benefit our growing numbers of new readers – a few quick evening/nightly market report insights.
Every business evening/night, MHProNews provides a bullet list of left-right news headlines from CNN Business and Newsmax. In a matter of moments, savvy professionals can see at a glance news headlines and views across the political spectrum.
This is a time saving and insightful way to quickly grab insights from across the left-right divide.  It is a useful at-a-glance opportunity for those who are hooked on this market-nightly feature.
Our featured focus follows the quotable quotes, periodic political cartoons, those left-right headlines, and two of our three market summary graphics as reported at the closing bell.
After the featured focus, are some recent/related report links and the third manufactured housing focused stock equities graphic. There are some additional items that include the free signup for the manufactured housing industry's x2 weekly emailed news to the most-read trade publication in our profession:
On a mostly up day for manufactured home connected equities, let's advance toward our featured focus on Bernie Madoff and a different look at the responsibility and accountability of board members in and beyond manufactured housing.
Quotes That Shed Light – Industry, American, Social, National Issues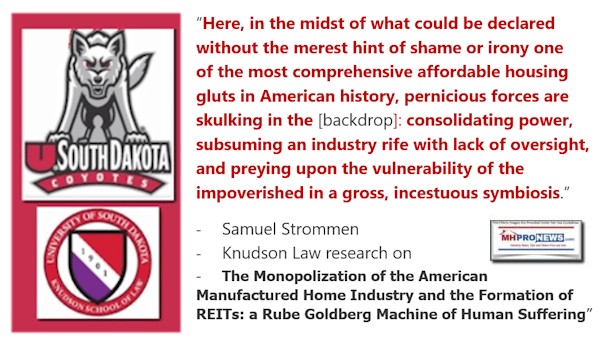 Headlines from left-of-center CNN Business
Food fight
Kroger's Customer Fulfillment Center (CFC) opened in Monroe, OH.
Kroger has a plan to challenge Amazon and sell more groceries online
Dell Technologies to spin off its ownership stake in VMWare
We're about to see how far CEOs will really go to protect voting rights
'We stand for democracy': Corporate leaders sign joint statement that condemns voting restrictions
Like it or not, 'woke' Corporate America is here to stay
Brian Armstrong, Coinbase's CEO, is now one of the richest people on Earth
Coinbase goes public with a $100 billion valuation — and it's probably heading higher
Coinbase says it's the bitcoin investment for people afraid of buying bitcoin
Uber expects employees to spend at least three days a week at the office
Dollar General will hire 20,000 workers
The new president of ABC News is about to make history
The greatest stunt yet from 'Fast & Furious': Saving movie theaters
No, your taxes aren't due tomorrow
UNITED STATES – MARCH 10: Bernard Madoff, founder of Bernard L. Madoff Investment Securities LLC, leaves federal court in New York, U.S., on Tuesday, March 10, 2009. Madoff, 70, will plead guilty on March 12 that he directed a fraud that totaled as much as $64.8 billion, the largest Ponzi scheme in U.S. history, his lawyer Ira Sorkin said in a court hearing today. Madoff, free on $10 million bail, faces life imprisonment.
Ponzi schemer Bernie Madoff has died
Five things you didn't know about Bernie Madoff's epic scam
Audi just debuted its cheapest electric car
KATWIJK, NETHERLANDS – JANUARY 29: In this photo illustration visual representations of digital cryptocurrencies, Dogecoin and Bitcoin, are displayed on January 29, 2021 in Katwijk, Netherlands.
Dogecoin surges more than 85% in the last 24 hours
Headlines from right-of-center Newsmax 
Poll: Almost Half of Republicans Say They'll Never Get COVID Vaccine
A Monmouth University poll finds skittishness about vaccination for the coronavirus generally waning, but a hard-core group remains adamantly opposed, and pollsters say the reluctance seems ingrained in partisan identity.
The Biden Presidency
Biden Picks Liaison to Asian Community After Uptick in Violence
NATO Allies to Leave Afghanistan Along With US
US Aims to Continue Funding Key Afghan Military Capabilities: Austin
'Time to End the Forever War': Biden to Begin US Afghanistan Exit on May 1
CIA Chief Highlights Loss of Intelligence Once US Troops Leave Afghanistan
Stephen Miller: 'America First Legal' Helping States Sue White House
Biden Infrastructure Plan Aims to Promote Affordable Housing in Cities
Biden to Address Congress Under Security, COVID Restrictions
VP Harris Planning to Visit Mexico and Guatemala
Newsfront
GOP Lawmakers Introduce Bill to Strip MLB of Anti-Trust Protections
Republicans have introduced a bill aimed at stripping Major League Baseball of its antitrust protections after the league moved its All-Star Game out of Atlanta in protest of Georgia's new voting law…
Experts Say California Unprepared for Another Catastrophic Fire Season
Experts say California isn't prepared for another catastrophic fire
US Advisory Panel Wants More Data Before Ending Pause on J&J Vaccine
A U.S. health panel on Wednesday agreed they wanted more data before
Related
Poll: 1 in 5 Will Not Get COVID-19 Vaccine
Poll: Almost Half of Republicans Say They'll Never Get Covid-19 Vaccine
US Calls for J&J COVID-19 Vaccine 'Pause' Over Clot Reports
Dollywood Lifts Their COVD-19 Restrictions, No Masks Required Outside
Moderna Says Its Booster Shot Could Be Available by Fall
Expert Blames George Floyd's Death on Heart Rhythm Problem
George Floyd died of a sudden heart rhythm problem due to his heart
Related
Judge Refuses Request to Acquit Chauvin in Floyd's Death
CIA Chief Highlights Loss of Intelligence Once US Troops Leave Afghanistan
S. ability to collect intelligence and act against extremist
Biden's 'One-Sided' Supreme Court Commission Could Signal Change
President Joe Biden, then the Democratic Partys nominee, told
Capitol Cop Not Charged in Fatal Ashli Babbitt Shooting
The Justice Department has closed its investigation into the death of
Related
City Manager Fired Over Minnesota Cop's 'Due Process': 'Still Have My Integrity'
NATO Allies to Leave Afghanistan Along With US
Foreign troops under NATO command will withdraw from Afghanistan in
Andy Biggs to Newsmax TV: Border 'a Humanitarian Crisis'
Arizona Rep. Andy Biggs told Newsmax TV's, "American Agenda" on
Coinbase Soars in Market Debut, Valued Near $100 Billion
Coinbase made a rousing debut on Wall Street Wednesday, with the
Pompeo: 'Ecstatic' That World is Seeing China's Role in Pandemic
The "world is coming to see the recklessness" with which the
George W. Bush: Not Passing Immigration Reform One of My Biggest Disappointments
Former President George W. Bush says he regrets not passing
$50K Student Loan Plan Would Wipe Out Debt for 36 Million Americans
There are 36 million Americans who would have their federal student
Buddy Carter to Newsmax TV: MLB Punishing People it Claims to Help
Major League Baseball is punishing the people it claims to help by
Pompeo: Biden 'Right' On Call to Bring Troops Back From Afghanistan
Biden Going Ahead With Trump Fighter-Jet Sale to UAE
US Intelligence Chief: Spy Agencies Do Not Know Exactly When COVID-19 First Transmitted
Director of National Intelligence Avril Haines said on Wednesday that
Ponzi Schemer Bernie Madoff Dies in Prison
Bernie Madoff, who was convicted of running the largest known Ponzi
DeSantis: Florida Continuing With Lawsuit Over Biden ICE Policy
Major Corporations Join Together to Oppose New Voting Rights Laws
Major companies including Amazon, Google, and Netflix signed a
Report: Broad Missteps Left Capitol Police Unprepared Jan. 6
Finance
Ponzi Schemer Bernie Madoff Dies in Prison
Bernie Madoff, who was convicted of running the largest known Ponzi scheme in history, died on Wednesday in federal prison where he was serving a 150-year sentence, the Bureau of Prisons said. He was 82.
Health
Moderna Eyes Combo COVID-19, Flu Vaccine
The wave of the vaccine future may be a one-two punch aimed to KO both COVID-19 and the flu with one shot…
Therapeutic Cancer Vaccine Shows Promise Against Multiple Tumor Types
Research Shows Links Between Gum Disease and Alzheimer's
Midnight Snacking Affects Next Day's Performance, Study Says
Study: Widely Used Blood Pressure Meds May Raise Skin Cancer Risk
Market Indicator Closing Summaries – Yahoo Finance Closing Tickers on MHProNews…
Featured Focus –
Where Business, Politics and Investing Can Meet
Hopefully Bernie Madoff made peace with his Maker. That noted, the timing of his passing is perhaps relevant to our profession. First the snapshot of the criminal conviction and prison ending of Madoff's career.
KEY POINTS
Bernie Madoff masterminded the biggest investment fraud in U.S. history, ripping off tens of thousands of people of as much as $65 billion.
Madoff was serving a 150-year prison sentence for his scheme, which investigators said defrauded as many as 37,000 people in 136 countries over four decades.
Victims included the famous — director Steven Spielberg, actor Kevin Bacon,  former New York Mets owner Fred Wilpon and Nobel Peace Prize winner Elie Weisel — and ordinary investors.
In the manufactured housing connected report linked below several issues and significant evidence of purported "felony" wrongdoing in our industry is examined. It begs several questions, including, but not limited to, what responsibilities do board members have when the troubling realizations hit them?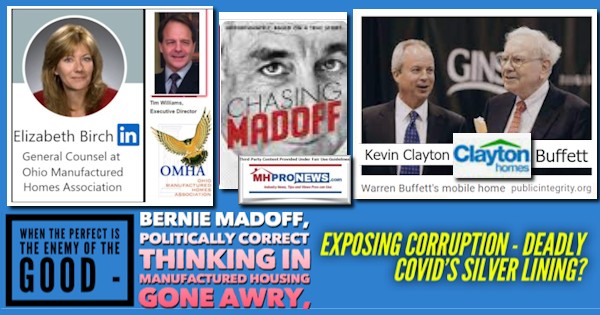 Related, Recent, and 'Read-Hot' Reports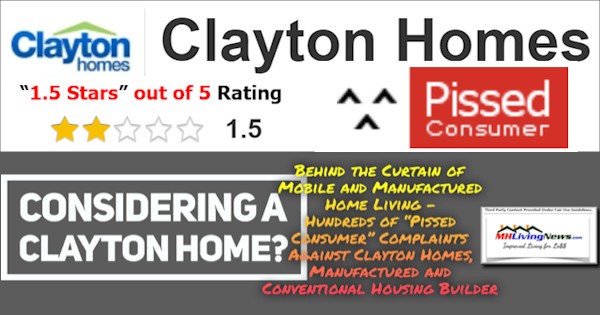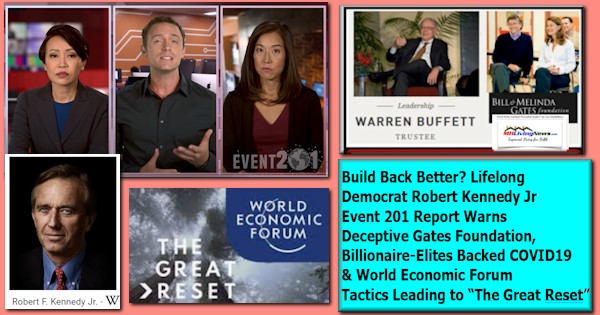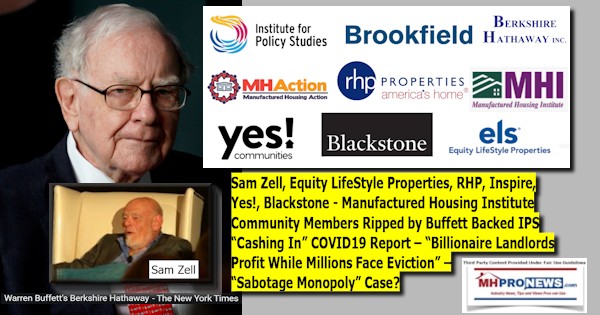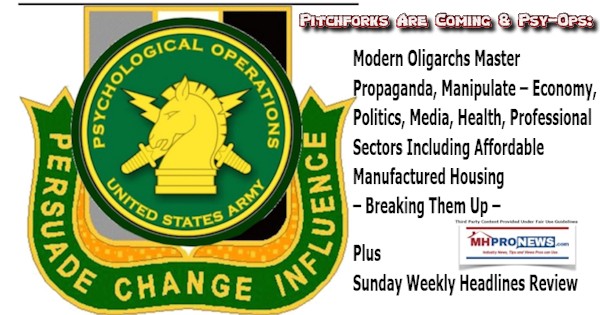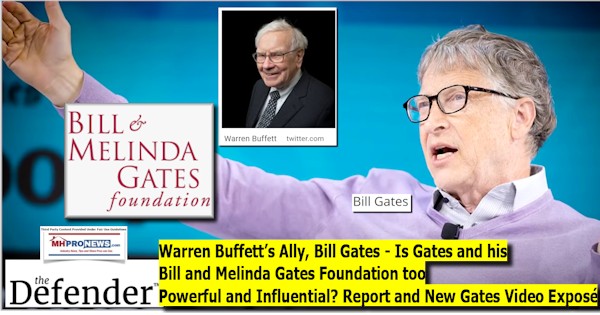 Manufactured Housing Industry Investments Connected Closing Equities Tickers
Some of these firms invest in manufactured housing, or are otherwise connected, but may do other forms of investing or business activities too.
NOTE: The chart below includes the Canadian stock, ECN, which purchased Triad Financial Services, a manufactured home industry lender
NOTE: Drew changed its name and trading symbol at the end of 2016 to Lippert (LCII).
NOTE: Deer Valley was largely taken private, say company insiders in a message to MHProNews on 12.15.2020, but there are still some outstanding shares of  the stock from the days when it was a publicly traded firm.  Thus, there is still periodic activity on DVLY.
Spring 2021…
Berkshire Hathaway is the parent company to Clayton Homes, 21st Mortgage, Vanderbilt Mortgage and other factory built housing industry suppliers.
· LCI Industries, Patrick, UFPI, and LP each are suppliers to the manufactured housing industry, among others.
· AMG, CG, and TAVFX have investments in manufactured housing related businesses. For insights from third-parties and clients about our publisher, click here.
Enjoy these 'blast from the past' comments.
MHProNews. MHProNews – previously a.k.a. MHMSM.com – has celebrated our 11th year of publishing, and is starting our 12the year of serving the industry as the runaway most-read trade media.

Sample Kudos over the years…
It is now 11+ years and counting…
Learn more about our evolutionary journey as the industry's leading trade media, at the report linked below.
· For expert manufactured housing business development or other professional services, click here.
· To sign up in seconds for our industry leading emailed headline news updates, click here.

Disclosure. MHProNews holds no positions in the stocks in this report.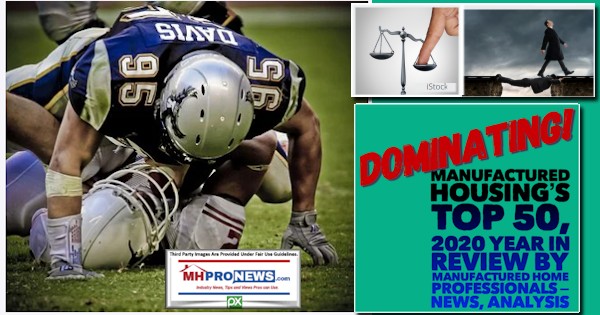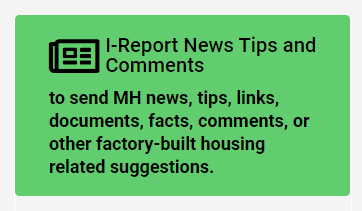 That's a wrap on this installment of "News Through the Lens of Manufactured Homes and Factory-Built Housing" © where "We Provide, You Decide." © (Affordable housing, manufactured homes, stock, investing, data, metrics, reports, fact-checks, analysis, and commentary. Third-party images or content are provided under fair use guidelines for media.) (See Related Reports, further below. Text/image boxes often are hot-linked to other reports that can be access by clicking on them.)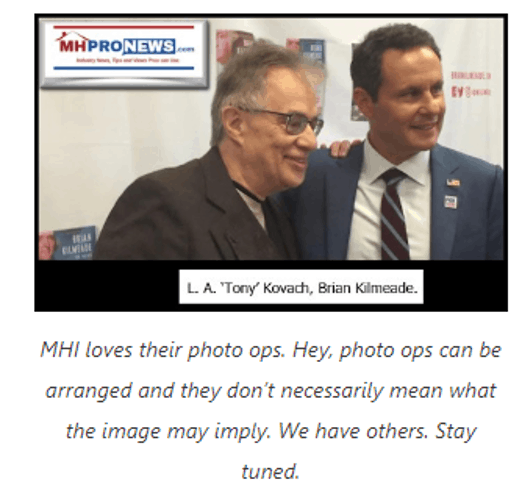 By L.A. "Tony" Kovach – for MHLivingNews.com.
Tony earned a journalism scholarship and earned numerous awards in history and in manufactured housing. For example, he earned the prestigious Lottinville Award in history from the University of Oklahoma, where he studied history and business management. He's a managing member and co-founder of LifeStyle Factory Homes, LLC, the parent company to MHProNews, and MHLivingNews.com. This article reflects the LLC's and/or the writer's position, and may or may not reflect the views of sponsors or supporters.