Entirely missing from the 'debate' between Doug Ryan and Lesli Gooch via American Banker about Ryan's charge that Berkshire Hathaway owned Clayton Homes has a monopoly over manufactured housing was any mention of three key pieces of evidence. That evidence? 1) CEO Kevin Clayton of Clayton Homes video interview and related transcript where he explains the "castle and moat" methodology as taught by Warren Buffett. Kevin's 'rant' or discourse flatly stated that the Buffett "moat" is designed to create "a durable competitive advantage" that defeats competitors over time. 2) Any specific mention by either Ryan or Gooch of Ryan's obvious need for a conflict-of-interest disclaimer. Why was a disclaimer  needed?  Because CFED-turned Prosperity Now financially benefits from Buffett-led-Berkshire bucks via documented channels. That 'missed disclosure' opens the door to questioning the authenticity of their 'debate.' 3) An authentic examination of how the Berkshire brands use "the Iron Triangle" and so-called "sabotage monopoly" methods in a manufactured housing described by Federal Reserve researcher James Schmitz Jr in conjunction with his collogues.
As a lagniappe to their apparent debate misses in American Banker: why did Ryan for CFED – later rebranded as Prosperity Now – fail to mention a key item and thus force Gooch for the Manufactured Housing Institute (MHI) to respond? How could Ryan fail to name Tim Williams and his letter to independents on 21st Mortgage letterhead that advised retailers that did not carry Clayton product or 21st repos that they would soon be cut off from Berkshire-owned 21st lending? By contrast to that stunning miss, that 21st letter by Williams – linked here – has been described by Samuel Strommen of Knudson Law as a prima facie example of tying, which is an antitrust violation. By antitrust, think monopolistic tactic, which Strommen cited in his case as a "felony" violation under U.S. antitrust law.
But there is still more to consider.
Clearly, neither Ryan nor Gooch could have known what 21st's Tim Williams purportedly said some years later to numbers of MHI members. Namely, that Williams was glad that the pilot project for Fannie Mae and Freddie Mac had "failed."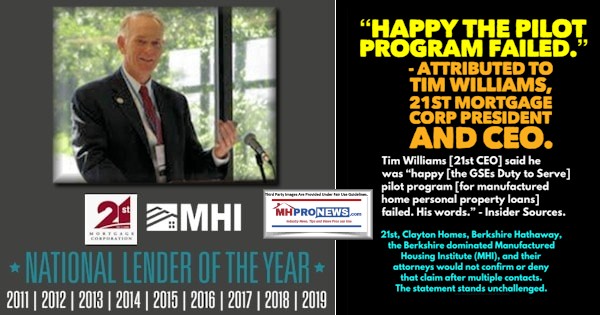 That one declaration by Williams logically blows Gooch's contentions out of the water. That one declaration by Williams to MHI members sheds a bright light on other evidence that points to monopolistic, market manipulation by Berkshire brands operating in manufactured housing. Has Gooch changed her public tune and since sounded the alarm about Berkshire brands in manufactured housing? If so, there is no known evidence of that – and there is arguably evidence of just the opposite.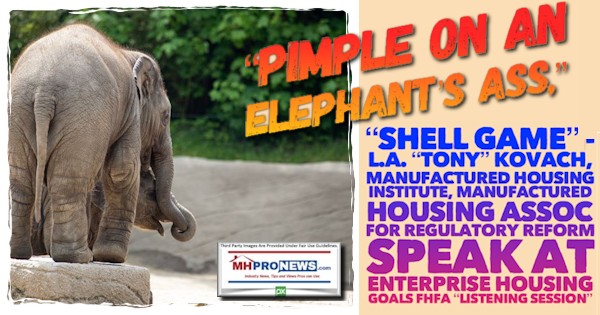 But there are other obvious misses in the American Banker arguably pseudo or faux debate over Clayton's purported monopolistic hold over the manufactured housing market. One of those comes directly from another MHI Vice President, Jason Boehlert, whom Gooch replaced. Boehlert somehow let the proverbial cat out of the bag about the once-ballyhooed Preserving Access to Manufactured Housing Act. That Berkshire-backed, MHI-led charge for Preserving Access was disproven by Boehlert in the words that follow.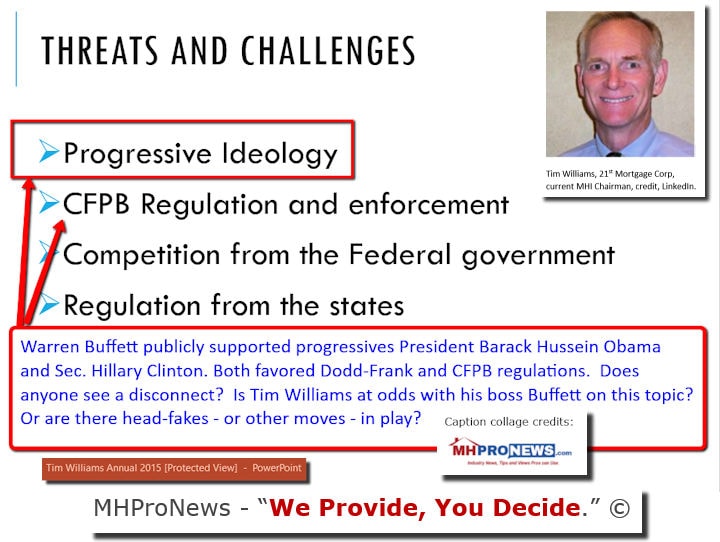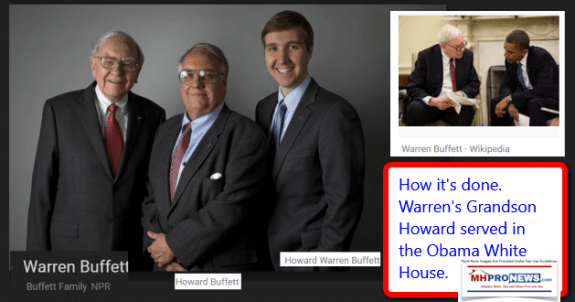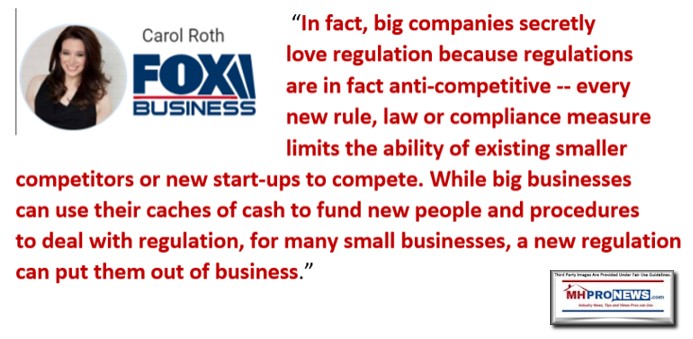 If Ryan and Gooch were having an authentic debate over providing more access to chattel and other lending to manufactured housing, how could they have missed any mention of Boehlert's obvious logic? Is that because mentioning Boehlert's statement made years of Preserving Access lobbying and millions spent in those years a mere charade? As a quick segue, did that written statement to MHProNews contribute to Boehlert's subsequent departure from MHI? Or his subsequent replacement by a more compliant Gooch?  That asked, back to the thrust of the analysis.
If Boehlert's remarks revealed how ludicrous it was to chase Preserving Access – which postured getting more chattel lending in manufactured housing – what light does that shed on incredibly misses by Ryan and Gooch in their respective missives to American Banker? Both of their statements are available as a download linked here.
Those concerns noted, each one did make some interesting statements and admissions. Some pull quotes are useful to illustrate that statement. This MHProNews analysis will next start – in reverse order – to examine Gooch's 'rebuttal' in the arguably faux debate regarding Ryan's allegations.
From Gooch: "For the record, the Manufactured Housing Institute has been leading the campaign to bring more lenders into the manufactured housing market for years. Since the [2008] housing crisis, MHI has advanced a comprehensive plan to address the availability of credit for manufactured home buyers."
"That includes slight adjustments to Consumer Financial Protection Bureau rules [this was the multiyear campaign called the Preserving Access to Manufactured Housing Act, which never passed], as well as engagement both with the Federal Housing Administration to make sure its manufactured housing programs are workable [as MHProNews has reported and sources at 21st confirmed that 21st stopped making FHA Title I chattel loans, but meanwhile, Clayton's 'captive' lender Vanderbilt Mortgage and Finance (VMF) reportedly continued to make FHA Title I loans to Clayton's vertically owned retailers], and with the Federal Housing Finance Agency and government-sponsored enterprises to foster a secondary market for "chattel" loans [Gooch has since admitted that there has been no meaningful progress on that movement either]. Put differently, that is a clear example of how Berkshire brands played favorites that benefited Clayton Homes while harming independents via limiting the loan options that Gooch claimed MHI was pushing.
Ponder that paragraph of Gooch's historic revelations.
Three MHI led efforts, and all three failed after years of efforts and millions spent during those years.
All three failed efforts benefited which brands? Wasn't it Berkshire brands and their other allies within MHI?
When one looks at the growth of Clayton and the losses of independents during that time, what other conclusion can be found that is based upon evidence?
In fairness, there were things that Gooch said that were in some sense accurate, but when properly understood in context, were misleading spin or paltering. For instance, the following by MHI's Gooch.
Gooch via American Banker said: "Any cursory examination of the facts and the record challenges Ryan's claim of MHI supporting anticompetitive practices." That is accurate in this limited sense – it is only a cursory examination of the facts and record that "challenges Ryan's claim that MHI supports anti-competitive practices." Because once someone who understands the details and all of the relevant facts and then examines "the facts and the record" it arguably supports the notion that MHI is supporting and/or at least tacitly accepting – anticompetitive practices. Despite Gooch's statement, or MHI's written antitrust statement, these examples can legally be deemed an antitrust violation.
An antitrust violation is by definition one of the practices of those who seek or have an actual or de facto monopoly.
But then, Gooch – perhaps thinking herself polite — or clever? – lets out this bit of truth. "Indeed the record shows that Ryan and MHI's goals are often aligned." Bingo. That goes back to the point that both MHI and then CFED – now called Prosperity Now – are working together in many cases. That is no surprise, given that Buffett money via nonprofit channels goes to Prosperity Now, or that MHI gets money directly from Berkshire-owned corporate member contributions.
Gooch then veers into more of the problematic waters of Buffett's Clayton moat.
Gooch wrote: "Ryan's op-ed said MHI has "been unwilling to criticize the exclusion of chattel loans from" the recent FHFA proposal meant to increase Fannie Mae and Freddie Mac involvement with certain underserved markets, including manufactured housing." Read several of MHI's comments letters on the topic, many authored by Gooch, in fact reflects very polite language toward FHFA, Fannie Mae, and Freddie Mac (the GSEs or Enterprises). That politeness may not be a criticism, which tends to support Ryan's claim. Furthermore, merely denying something is not the same as proving that denial is merited, accurate. or true in any meaningful sense.
Restated, Ryan was arguably correct in saying that MHI was "unwilling to criticize the exclusion of chattel loans from" FHFA and GSEs so-called efforts.
Indeed, since these dueling op-eds by Ryan and Gooch, MHI advanced apparently in an effort that began behind closed doors – a deal crafted deal between the GSEs and MHI on behalf of some of their key member.  Those key MHI members are led by Berkshire brands that include Clayton Homes, 21st Mortgage and VMF. That deal to promote "CrossModTM homes" was not to get more chattel lending on all HUD Code manufactured homes. Rather, "CrossModTM homes" was a move to get new land-home or mortgage lending on a special 'new class of manufactured housing' that Fannie and Freddie supported too. Never mind that MHI award-winner Lavin said he expects that program to produce nearly no results.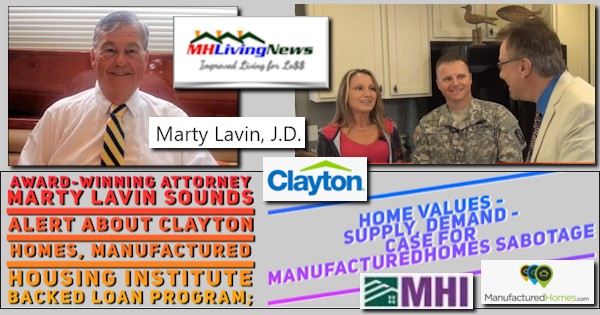 Or to underscore the application of a point that MHI award winner and finance expert Marty Lavin, J.D., told MHProNews, pay more attention to what people do than to what they say. Or Mark Weiss, J.D., President and CEO of the Manufactured Housing Association for Regulatory Reform (MHARR) called "The Illusion of Motion."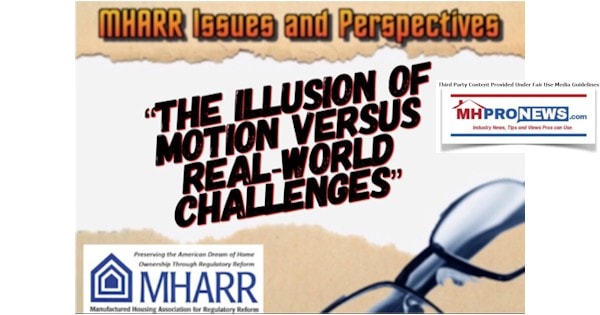 By posturing as she did, Gooch arguably has in hindsight been shown guilty of the forms of "mendacity" that an exec with long MHI ties in the Manufactured Housing Executives Council (MHEC) accused them of engaging in.
Part of the nature of paltering is to mix truth, half-truths, and deceptive or false statements in together in a manner that makes it difficult for anyone other than experts carefully watching the details to spot.
With that in mind, of course, some of what Gooch said to American Banker was true on its face. For instance "But there are compelling reasons why borrowers should not have to convert their homes to be titled as real property. This can carry significant costs, whereas a secondary market for chattel lending would respect the rights of consumers who often choose not to retitle their property." But once more, in hindsight, MHI's promotion of CrossModTM homes arguably created behind closed doors in concert with Fannie and Freddie – who have since paid MHI to sponsor events.  What is the logic of Fannie and Freddie pay to sponsor an event that Weiss and Lavin both say the GSEs have little or no interest in doing robust business in?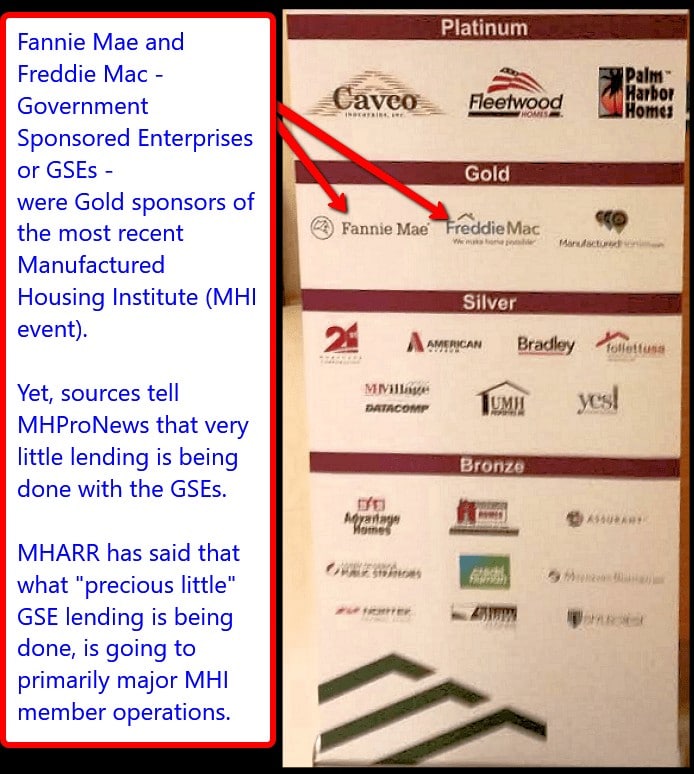 Once examined, the bait and switch, kabuki theater – or whatever similar con game descriptive one may want to use with respect to years of such behavior are revealed in hindsight.
Apparently, someone circled back to American Banker to let them know about Gooch's promotion to CEO. Why didn't that same person mention all of the items that Gooch's posturing and deceptive missive erred on, by accident and/or intentionally?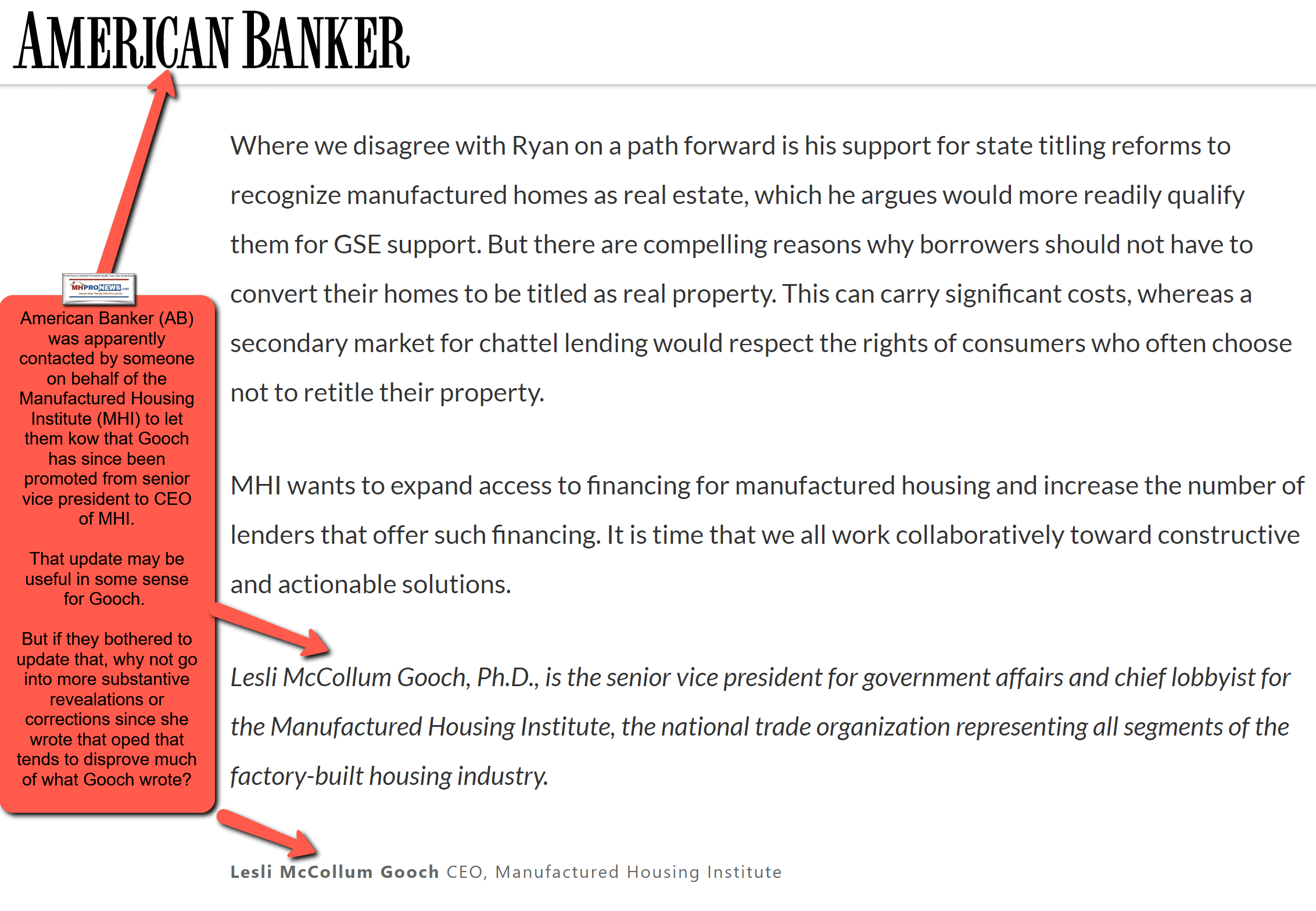 If massaging someone's ego was as high a priority for MHI insiders are actually doing what they claim to do, then manufactured housing would likely have had numerous lenders, more competitive financing, and hundreds of thousands of more shipments annually.
Much of this boils down to barriers of entry, barriers of persistence, and barriers of exit. The potential of the industry is high. Former MHI President and CEO Richard "Dick" Jennison helped buttress that claim by saying that the industry could be doing 500,000 new HUD Code home shipments a year.  If so, then why would MHI mess with "CrossModTM homes?" Many HUD Code builders already built actual modular homes. The disconnects are apparent to those who understand the industry's veterans, some of whom have made these observations to MHProNews.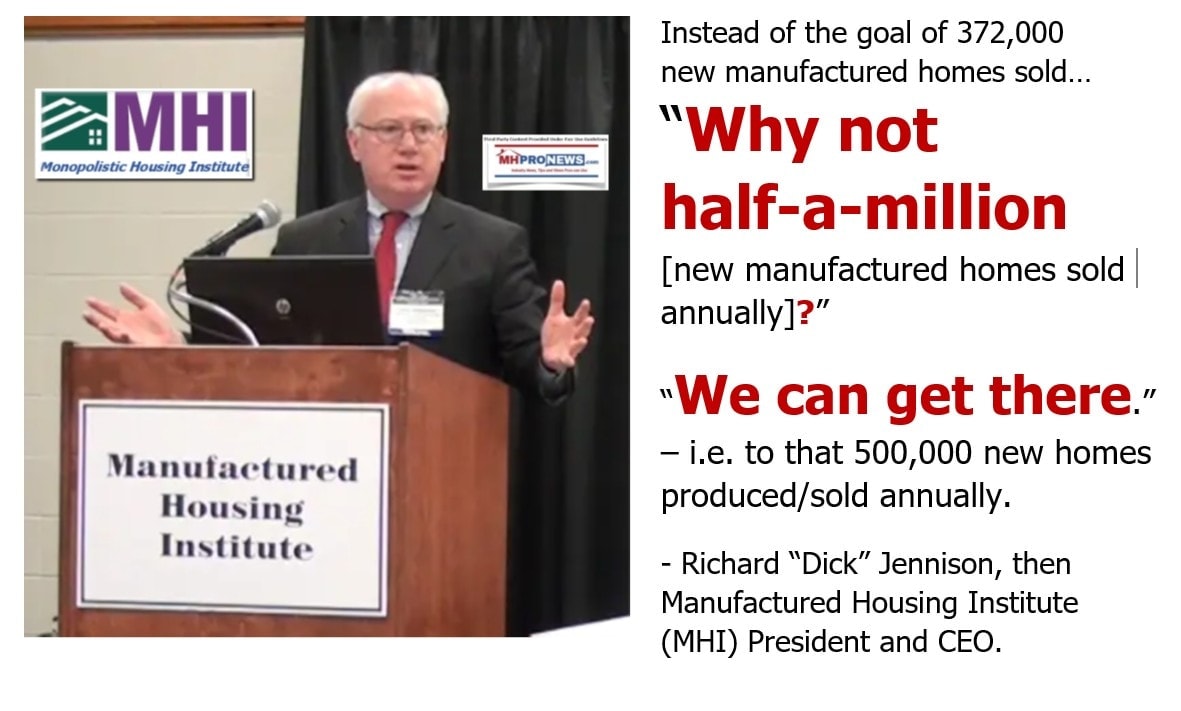 The flip-flops and self-contradictory statements by MHI only further illustrates that they are arguably lying and are not good at keeping their lies straight. For instance, compare Jennison's statement above to is video statement just months before.  They are world's apart.
Despite Williams waffling back and forth on supporting or opposing DTS support of chattel lending, this satirical photo below and slide from William's power point at that time also sheds light on the claim by Lavin, Weiss, and others who have said that Berkshire and MHI's leaders often say one thing, but do another. See the examples above and below.
Williams at one point said that without more lending, the industry is doomed.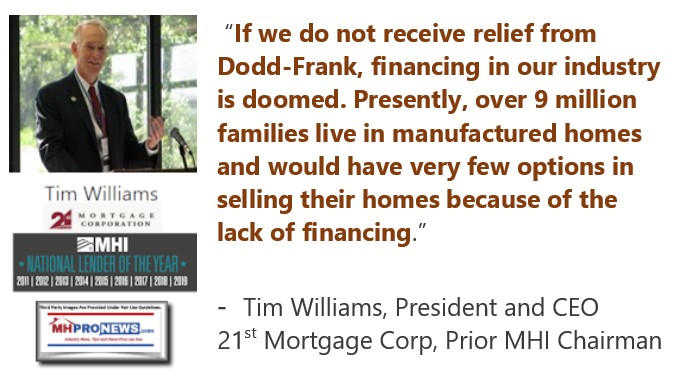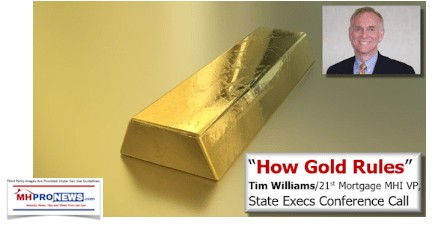 With these insights, a flashback to insights from other state-level MHEC executives to MHProNews comes into even sharper focus. Unlike the posturing by MHI or others that do not seem to wear well over time, the reports like the one above only grow in value through the benefit of hindsight.
In the light of the above and what follows, some – not all – of Ryan's pull quotes merit focus.
Doug Ryan to American Banker: "Time to End the [Clayton-Berkshire] Monopoly Over Manufactured Housing."
Who's monopoly? Said Ryan, "borrowers of manufactured home loans often must turn to an uncompetitive market, dominated by Clayton Homes, which does not have to rely on the secondary market for capital."
Ryan observed: "The system currently discourages Fannie and Freddie from investing in manufactured housing. The two government-sponsored enterprises will more typically buy or securitize loans secured by real estate, while staying clear of "chattel loans" — used for most manufactured home purchases — a type of financing in which a home is not legally bound to its land." Now that is an interesting phrasing by Ryan. Given that the law mandates DTS to support manufactured home loans, as MHARR's Danny Ghorbani and then Weiss has said for a dozen years, here is Ryan saying that such loans are being [de facto] discouraged at  "…Fannie and Freddie from investing in manufactured housing."
Before that insightful claim by Ryan – which fits the contention made by MHProNews in the report linked here or by MHARR linked here – that CFED/Prosperity Now official said this.

"For too long we have ignored a segment of our housing system that offers an affordable path to homeownership: manufactured housing.
A manufactured home is the only option for many low-income families to own a piece of the American dream. But those families often have limited access to competitive loan-pricing that is available to more conventional home buyers, thanks in part to low participation by Fannie Mae and Freddie Mac in the manufactured housing market."
To refine a point, Ryan and Gooch both made some useful, some obviously errant statements. What is skipped in Ryan's comments are arguably also a form of paltering that when examined, often reflect factual or other errors. Some of those errors have been underscored when viewed by expert eyes in the light of the passage of time.
But some of what Ryan said is demonstrably more accurate. For instance, Ryan said: "But uncompetitive lending practices prevent residents from enjoying the many benefits that come from homeownership, including building family wealth." That supports concerns raised by Donna Feir at the Minneapolis Fed, different but related concerns made by Schmitz and his colleagues, as well as others named here and here.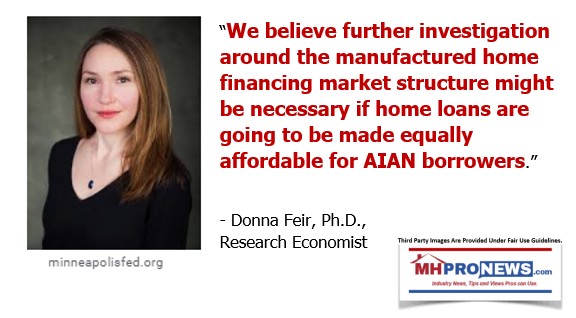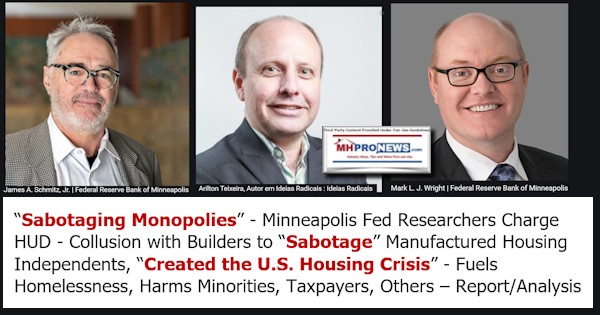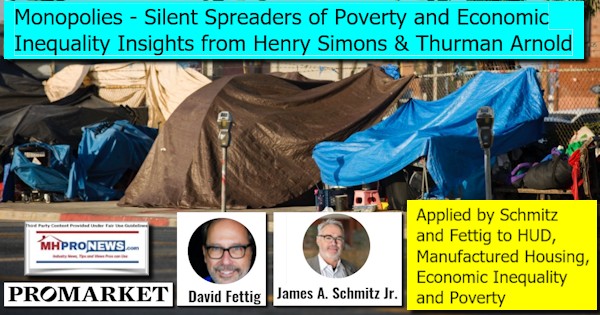 Then comes the faux blow from Ryan that Gooch sought to deflect. Whatever the motive, the statement is arguably spot on.  By the way, that statement by Ryan also supports the MHProNews analysis of the 21st Mortgage letter from Williams.
Per Ryan: " Those borrowers often follow the suggestion of firms such as Clayton Homes, which dominates the market for building, marketing and financing of manufactured homes. The company has no need for Fannie and Freddie since it accesses the capital markets through its parent Berkshire Hathaway.
This is likely why it and the Manufactured Housing Institute — the industry's trade association — have been unwilling to criticize the exclusion of chattel loans from the rule, even though including such loans could bolster manufactured home sales by attracting new lenders. (For the record, we do not support including the typical chattel loan in the rule, but not for the same reasons that Clayton opposes it.)…" Those claims by Ryan are useful in several ways, especially because Ryan admits Prosperity Now opposes chattel lending in favor of a new mortgage based system, while noting that his opposition is different than Clayton's and thus MHI's. That admission strengthens his argument.
Ryan continued: "Those dominating the industry likely fear incursions into their vertically integrated market."
In an article on MHLivingNews linked below, Ryan made some admissions that shed more light on erroneous parts of his thinking. Note: that report was produced before the 21st letter was given to MHProNews as a tip, and prior to many of the revelations that are showcased above. Meaning, while the statements often apply, they do not have the benefit of understanding gained after that reports was published during the MHI-led struggle to supposedly reform Dodd-Frank.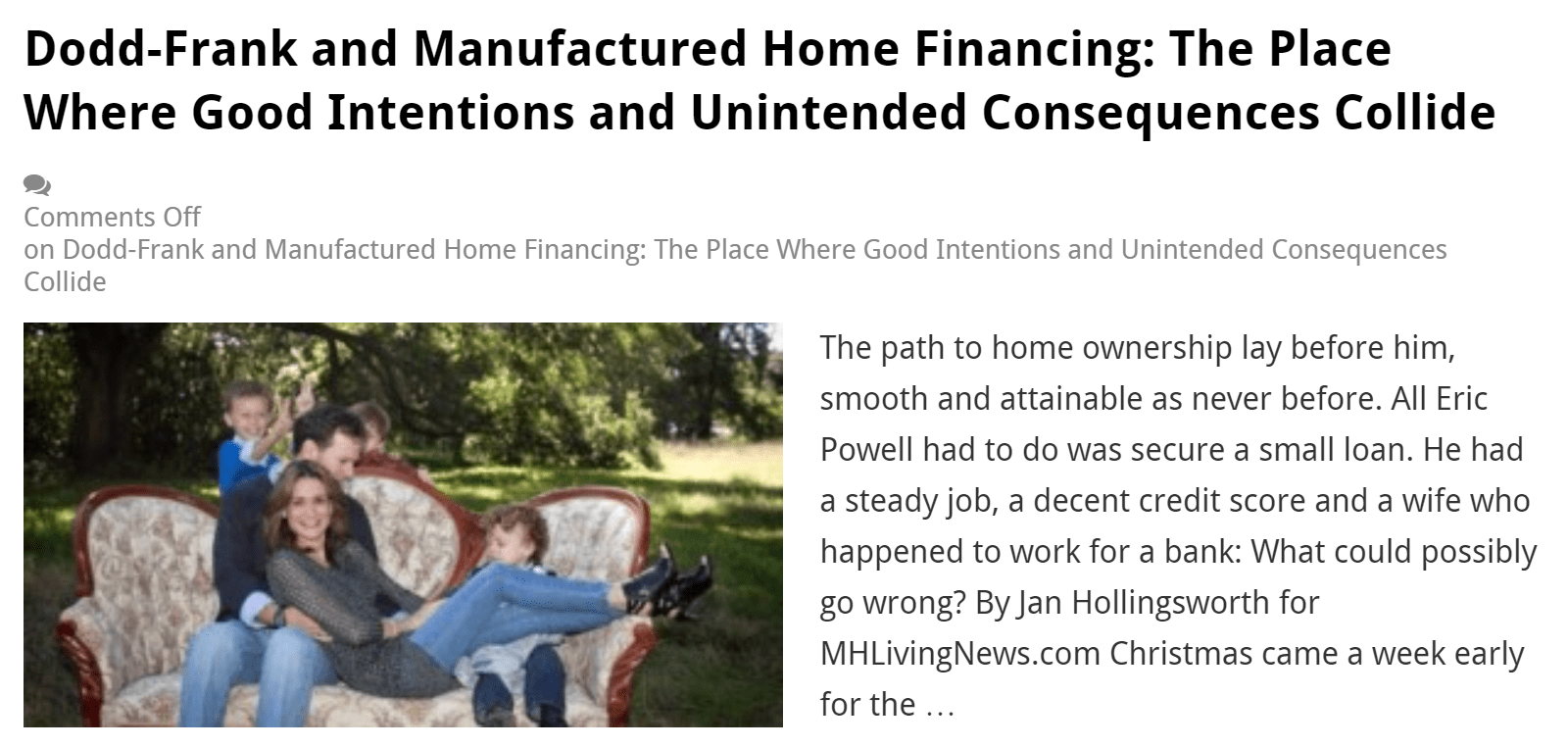 That noted, this pull quote from Ryan would be useful and arguably correct. "High-touch servicing and better underwriting could be extended to the chattel market if chattel loans are matched with lease protections and other assurances." Indeed, it is supported by – and thus supports in kind – the evidence outlined and linked here.
The MHAction and FHFA Insights
In what some see as a highly compliant and divided society, organizing "the many to defeat the money" – as MHAction has ironically suggested could be done – that may not seem to be a likelihood. Why? In a nation treated "to a blinding propaganda" that drones on from big corporate media and big tech, as Glenn Greenwald has observed, the possibility that enough might discover the truth about market manipulating tactics operating in manufactured housing in order to successfully organize and stop it may seem limited too.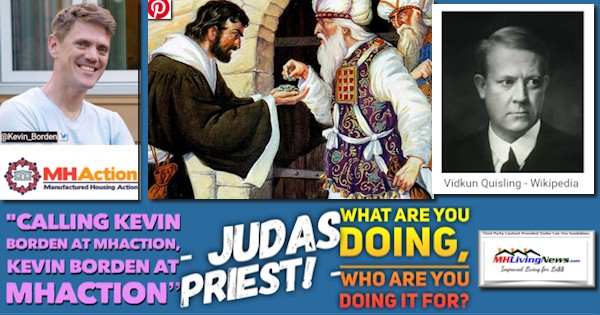 With a keen eye on history bathed by the untold totals of daily 5-to-6-hours of reading by Berkshire Chairman Warren Buffett, he has clearly studied human nature. Buffett is a man accused even by friends and admirers of paltering and monopolistic moat building tactics that takes advantage of weaknesses spotted in free markets. Buffett's critics cite him for "Deception and Misdirection" as exemplified by the Capital Research Center (CRC).  Buffett is one MarketWatch's so-called "Oligarchic Dozen." On behalf of his class, Buffett proclaimed "class warfare" against America and later victory in that same declaration of war.
Berkshire-owned Clayton Homes "castle and moat" is espoused by Buffett as a barrier with man eating amphibians such as piranhas, sharks, and gators.  In Buffett's words, they have won that war, right? Or is that moat in affordable manufactured housing as breach-able today – with correct strategies and Divine "David vs. Goliath" fortune – as sometimes occurred during the so-called Dark and Middle Ages?
The chinks in the proverbial armor of the medieval metaphors of Buffett and his Iron Triangle of "sabotage monopoly" allies or surrogates has already been demonstrated several times in recent years. As recently as Friday, March 26, 2021, Clinton Jones, J.D. – with the apparent consent of his colleagues including possibly FHFA Director Mark Calabria – has ordered an about face on an arguably embarrassing set of decisions, statements, and messages made just one day before on 3.25.2021. That was achieved by a single person, who pointed out the efforts of Mark Weiss, J.D.'s statement on behalf of the independent producers in the Manufactured Housing Association for Regulatory Reform (MHARR), which called out the process as a "shell game."
The future remains to be determined. But what is clear is this. The documented pushback shown below with the FHFA resulted in a rapid reversal.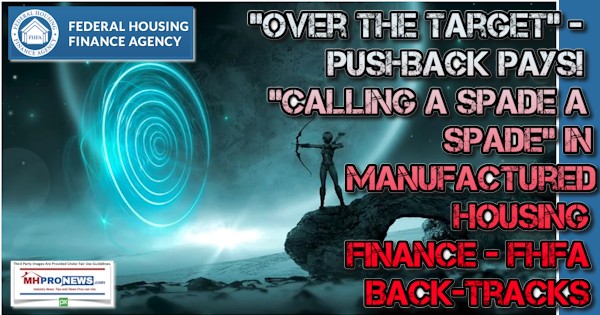 That is not insignificant.  As the body of evidence from a range of sources only grows, that creates the foundation for an application of existing laws that could bring about the access to more zoning, placement, and finance that MHARR and others have consistently advocated for in contrast to the problem-plagued claims made by MHI acting as a front for Clayton Homes, 21st and VMF, among others.
MHI member and attorney Curtis Hodgson, co-founder of Legacy Housing, has made the point that manufactured housing has numbers of short-term thinkers.
That is obviously not true of his firm, nor of Berkshire brands like Clayton, 21st, and VMF. Nor would MHARR be accused of short-term thinking. Just as the Buffett moat is a slow-motion and thus long term monopolistic ploy, the solution may well require long term approach too.
What ought to be obvious is that the laws needed to cure these problems already exist. What is arguably lacking is sufficient energy to force or move the government to do what the law requires.
Consumers organized in a manner that would team up with MHARR and 'white hats' in manufactured housing might alone be able to move that ahead, if there were an authentic national alternative to MHAction. That may explain Buffett bucks are flowing to MHAction, which postures and palters in ways that arguably mirror that of Prosperity Now and MHI.
Certainly, there is a need for an authentic post-production trade group, as Neal Haney and others have said.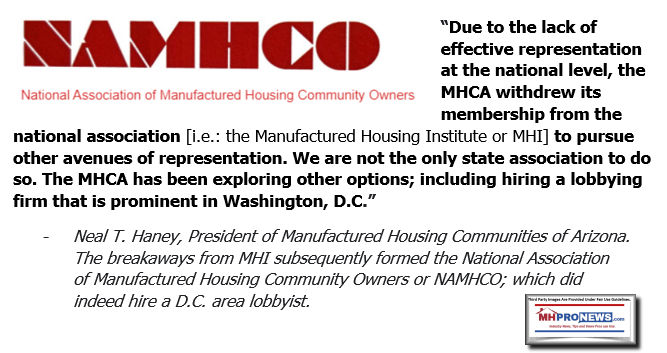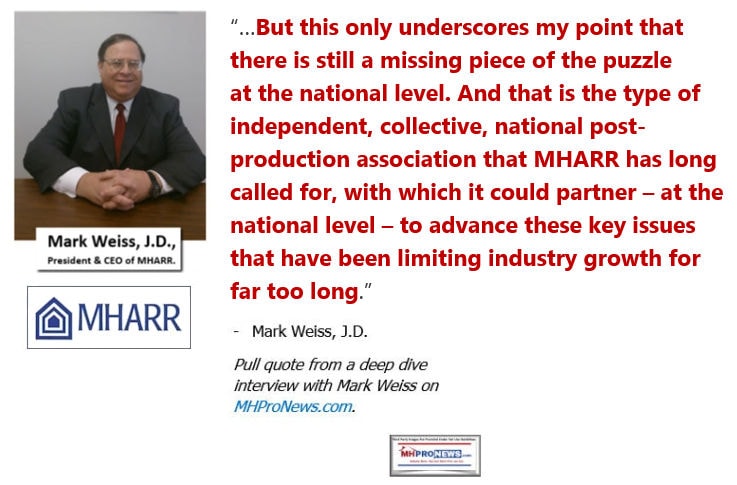 Summary and Closing
Those concerns and evidence being noted, the closing points should be this. Just as a successful about-face was accomplished in less than 24 hours with thoughtful push-back against the FHFA, a breach of the Buffett-Clayton-21st-VMF-Berkshire-MHI moat could be arranged too. MHARR has shown success at times. MHProNews and MHLivingNews have notches in the belt too.
The point is that just as moats were breached in the so-called Dark and Middle Ages, so too moats in or beyond manufactured housing could be breached in the modern era. That requires a proper method that begins with an understanding of the law, facts, and then pursuing the evidence vigorously along with a level of organization that has not yet reached critical mass.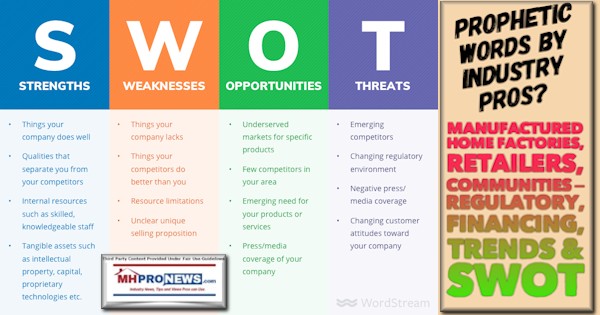 Will critical mass be organized? Will they then move to breach the Buffett-Berkshire-Clayton moat in manufactured housing? If Kevin Clayton's admissions on camera, those of Tim Williams at 21st are lined up, along with those by others are laid out with evidence, there is a strong case for a moat-breach to be made. Time alone will tell if the organization and effort to do so will occur, so stay tuned.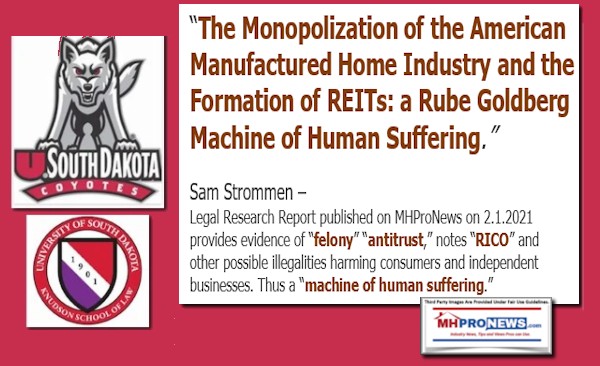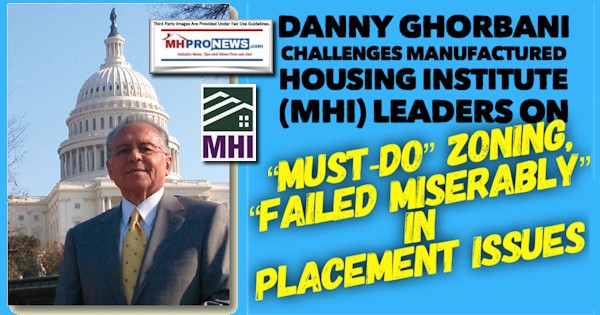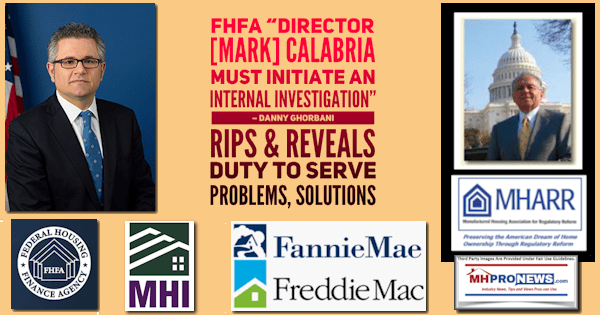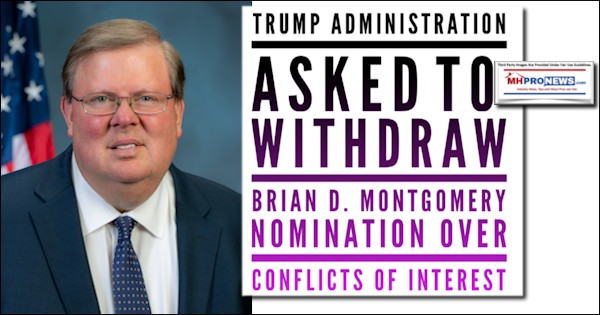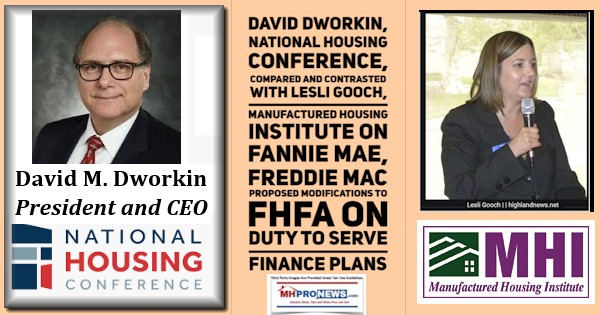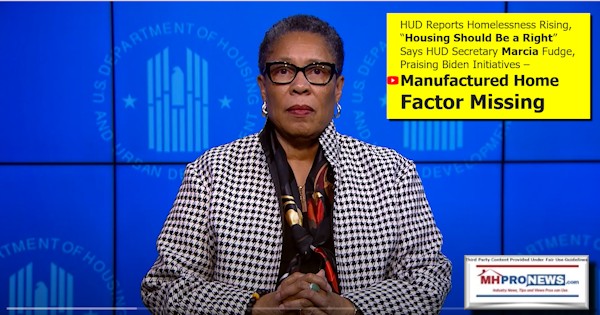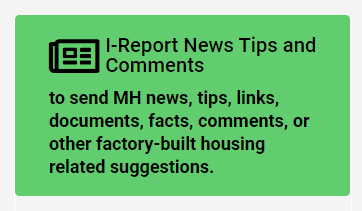 Stay tuned for more of what is 'behind the curtains' as well as what is obvious and in-your-face reports. It is all here, at the runaway largest and most-read source for authentic manufactured home "News through the lens of manufactured homes and factory-built housing" © where "We Provide, You Decide." © ## (Affordable housing, manufactured homes, reports, fact-checks, analysis, and commentary. Third-party images or content are provided under fair use guidelines for media.) (See Related Reports, further below. Text/image boxes often are hot-linked to other reports that can be access by clicking on them.)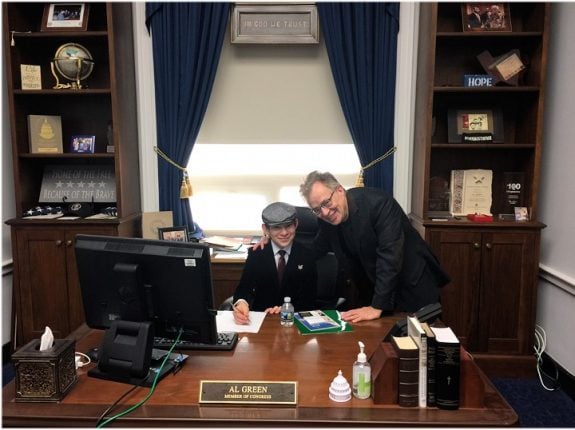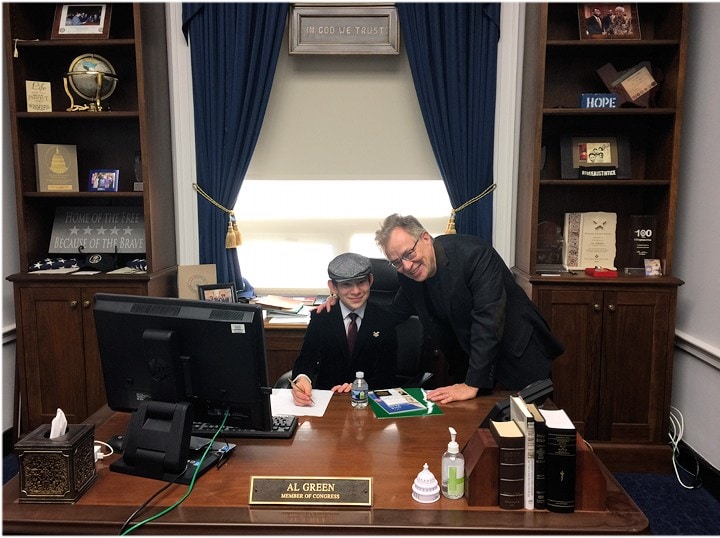 By L.A. "Tony" Kovach – for MHProNews.com.
Tony earned a journalism scholarship and earned numerous awards in history and in manufactured housing.
For example, he earned the prestigious Lottinville Award in history from the University of Oklahoma, where he studied history and business management. He's a managing member and co-founder of LifeStyle Factory Homes, LLC, the parent company to MHProNews, and MHLivingNews.com.
This article reflects the LLC's and/or the writer's position, and may or may not reflect the views of sponsors or supporters.
Connect on LinkedIn: http://www.linkedin.com/in/latonykovach
Related References:
The text/image boxes below are linked to other reports, which can be accessed by clicking on them.