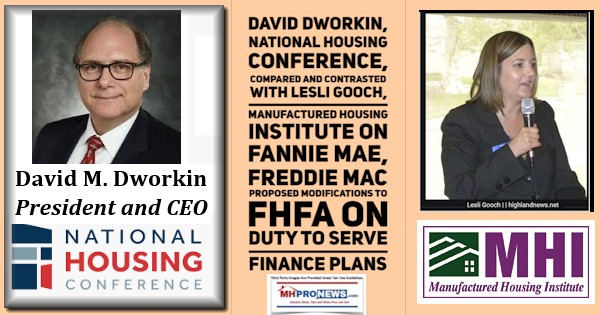 In an era of sometimes subtle duplicity, when weapons of mass distraction are often deployed, it can at times be difficult to open the minds of those who do not yet realize that deviousness is occurring within the bounds of their own industry. There are numerous ways to make that point, and one of those methods will follow.
That method is comparing and contrasting.
Billions of comparisons are made daily in the U.S. alone. For instance, shoppers online or in stores look at different products, perhaps read reviews, and then make decisions to buy or invest in something – or not.
Using that analogy – the compare and contrast model – we turn to the comments letter submitted to the Federal Housing Finance Agency (FHFA) on November 14, 2019 by David M. Dworkin, who is the president & CEO of the National Housing Conference (NHC). The subject is the "Request for Input on Fannie Mae and Freddie Mac Proposed Modifications to their 2018-2020 Duty to Serve Plans (October 2019)," with specific interest in the manufactured housing portion of his letter.
We will first look at Dworkin's LinkedIn profile, to get some sense of the man. We will then look at the manufactured housing specific portion of his letter, but his entire letter will be linked below as a download. Then we will provide a specific pull-quote, as well as the entire letter of Lesli Gooch, Ph.D., who is the CEO-elect of the Arlington, VA based Manufactured Housing Institute (MHI).  Those items will then be placed into the broader canvas of how a decade after the Duty to Serve rural, underserved, and manufactured housing markets in the Housing and Economic Recovery Act (HERA) in 2008, with our analysis and takeaways.

Dworkin's letter to the FHFA says in part, "The role of the Enterprises [i.e.: Fannie Mae and Freddie Mac] in serving these markets and communities is a foundational part of the mission [i.e. the Duty to Serve (DTS) underserved, rural and manufactured housing markets], and an essential component of solving the growing crisis in housing affordability and the historic collapse of minority homeownership, particularly black homeownership, since the housing crisis."
Specifically about the need for FHFA to address support for manufactured housing, Dworkin diplomatically wrote: "Regarding Fannie Mae's proposed modifications to its Manufactured Housing Objectives under DTS, NHC recognizes that both of the Enterprises have made concerted efforts in the manufactured housing space, but we oppose the principle that benchmarks be changed to accommodate difficulty in reaching them. Manufactured housing is critical to ensuring access to affordable housing for both rural and underserved urban communities. Challenges in achieving what were arguably modest goals should prompt redoubled efforts rather than changes in goals targets. We have full confidence in both Enterprises ability to reach the existing benchmarks."
Let's note again from his LinkedIn profile that Dworkin's professional experience included time at Fannie Mae. "Fannie Mae – Total Duration 11 yrs 8 mos. Vice President: Dates Employed Mar 2001 – Apr 2006 – 5 yrs 2 mos." He "Served in a variety of leadership positions leading Fannie Mae's grassroots network management, regional office management, affordable housing division and the Katrina taskforce." Additionally, between "Sep 1994 – Feb 2001" or "6 yrs 6 mos" he "Served as chief of staff in the government relations office…" Having worked in the U.S. State Department and as a legislative assistant on Capitol Hill, he is literally a diplomat. So it is no surprise that he couched his phrasing on DTS in diplomatic terms.
With that backdrop, let's stress the key part of his statement. After some diplomatic terminology, Dworkin wrote: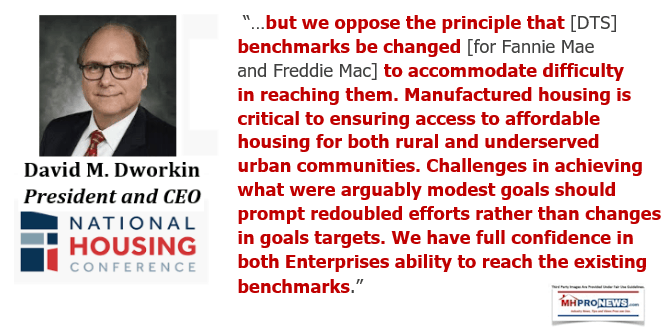 As his LinkedIn profile suggested, this gentleman has worked in roles that give him a better than average understanding of the issues. He is saying that manufactured housing is "critical" in "ensuring access to affordable housing" for "both rural and urban communities." Those points dovetail with years of reports published here or on our MHLivingNews sister-site.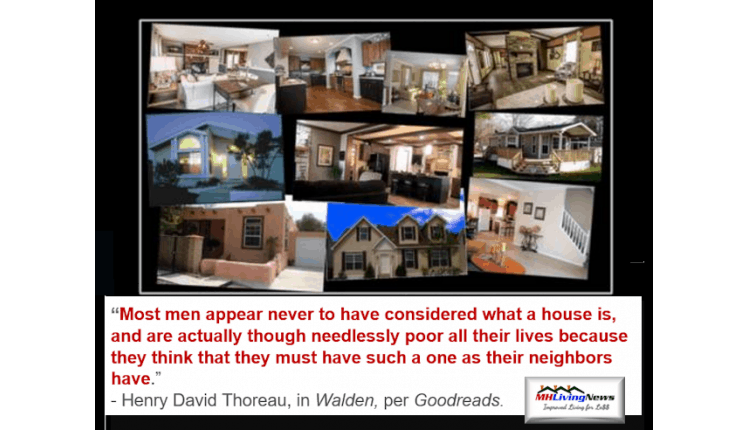 Bring On the Witnesses and Evidence
A scientist brings out and displays their evidence that supports their hypothesis. Sales and marketing professionals cite 'testimonials.' Dworkin is clearly a supporter of manufactured homes. Which may cause someone to beg this question. Why is there no reference to him or his organization on the MHI website?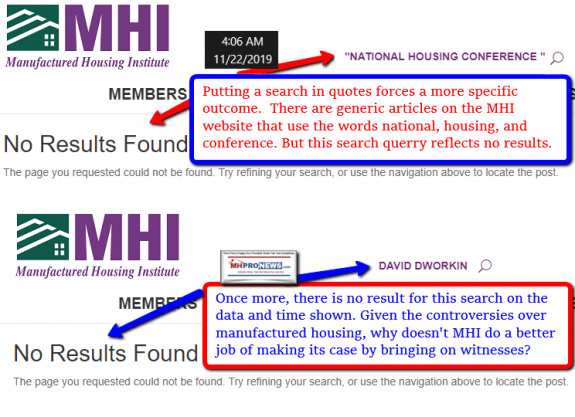 Not that Dworkin should feel alone. As MHProNews has previously noted, Scholastica 'Gay' Cororaton, Certified Business Economist (CBE) for the National Association of Realtors has similarly been missing from MHI's pages or media releases. That's true even after Cororaton's very pro-manufactured home research in 2018, which included some level of input from MHI team members, although the research was NAR's work-product. Given that MHI claims to be promoting manufactured housing, is that odd, incompetent, or something else?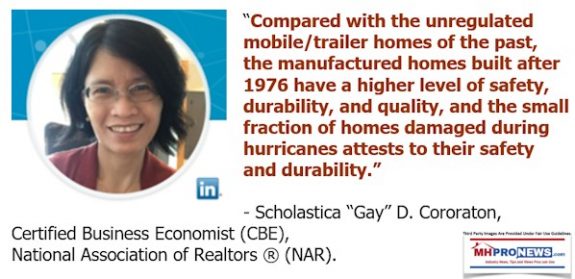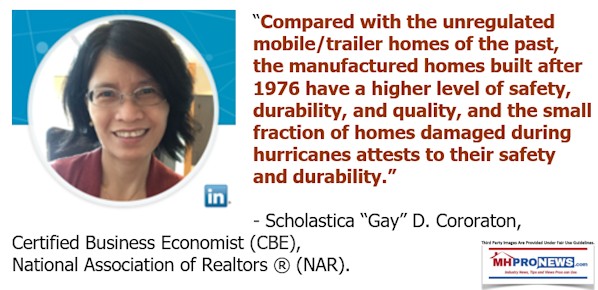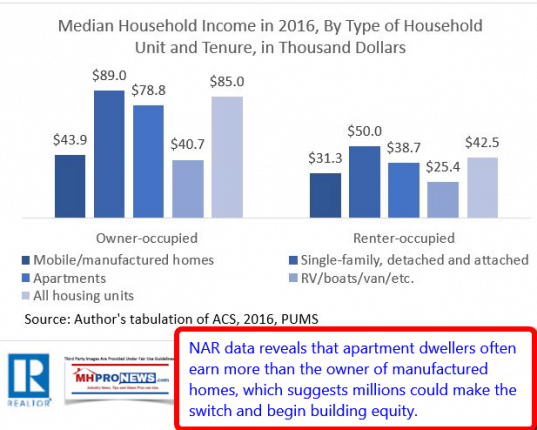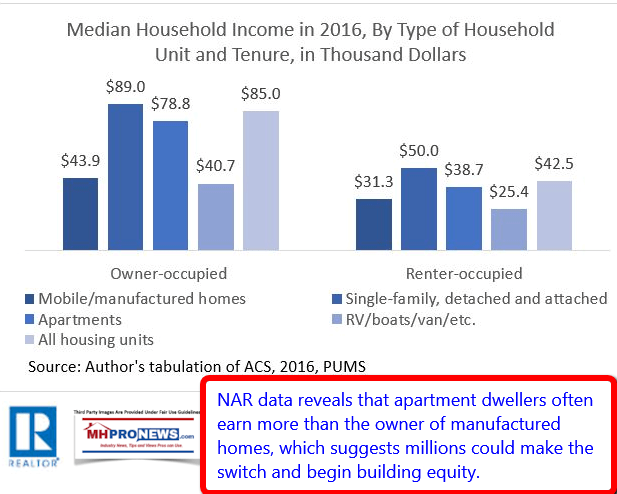 With that backdrop, Dworkin's full letter is linked here as a download. Let's pivot to Dr. Gooch's letter to see what we can learn from another look at her commentary on the same subject.
Compare Dworkin's Reasoning With That of MHI's Gooch
Let's contrast with this key portion of the letter by MHI's Executive Vice President, Lesli Gooch, Ph.D.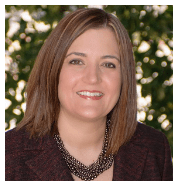 "MHI would be sympathetic to some modest reduction in the numerical target to reflect what Fannie Mae characterizes as slow industry receptivity to the variances and policy changes being put into effect. However, a 78 percent reduction in this category is far too large."
What?
Note that Gooch's 4 page document dances, prances, and romances the glories of manufactured housing, of MHI, and of their pride in what she says is "This new class or category of manufactured homes, known as CrossMod™ homes, [which] are a point of entry for home buyers who would not have previously considered purchasing a manufactured home." This is in fact the thrust of their desires, a program which was established behind closed doors in meetings with Fannie Mae and Freddie Mac, whose minutes they've repeatedly refused to release. But are intelligent minds that strive to think objectively supposed to believe that Fannie or Freddie created the criteria for this so-called 'new class of manufactured homes' known as "CrossMod™ homes" – or is it more reasonable to presume that Clayton Homes, in alliance with others, promoted a concept which Fannie and Freddie agreed to and then established lending and criteria to support?
Rephrased, Gooch is arguably engaged in paltering. And what Gooch and Fannie have both acknowledged in writing is what the Wall Street Journal's story about Clayton Homes and their 'new class of manufactured homes' implied. Namely, that sales of these far more costly manufactured homes were not off to a strong start? In fact, sales were off to a weak launch, so weak that Fannie wants to reduce their total numbers of loans in their FHFA commitment?
But that begs a question.  Why didn't MHI and Gooch push robustly for ALL manufactured homes, as Dworkin and others did? Why did Gooch on behalf of MHI instead promote just lending for a few test models of their 'new class of homes' that Clayton Homes and some MHI members wanted?
Paltering, Manufactured Homes, CrossModTM Homes, Manufactured Housing Institute, Clayton Homes, Berkshire Hathaway Manufactured Home Lenders, DTS, and You
Here is the download of Gooch's full letter to FHFA. The related reports from the text/image boxes above and below ties a bow on what the contrast between Dworkin and Gooch have each stated.
Why is Skyline-Champion Giving Cover to Clayton Homes? Profitably QUESTIONING Manufactured Housing Institute Leadership for Professionals & Investors
What Gooch said, and what the GSEs have done, are sadly an entirely predictable development. How so?
As previously reported by MHProNews, our sources with the GSEs and within MHI industry member firms have repeatedly made it clear that Fannie and Freddie have no real interest in supporting manufactured housing. The proof is that for over a decade, there is so little personal property (home-only or 'chattel' loans) lending, and so-little mortgage (land-home lending) that it speaks for itself.  Why that is so is up to public and legal officials to investigate.
That was also the testimony at the St. Louis 'listening session' of Ed Hussey, former Chairman of the Manufactured Housing Association for Regulatory Reform (MHARR). MHARR, in contrast to MHI has called DTS a 'sham process' which they want Congress to investigate in their oversight capacity.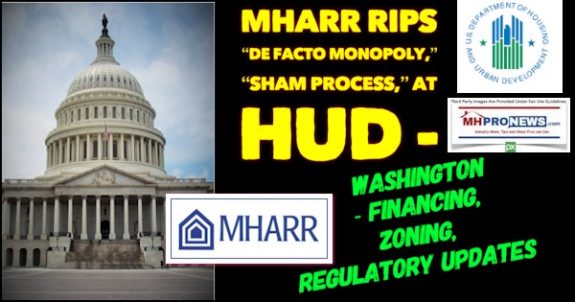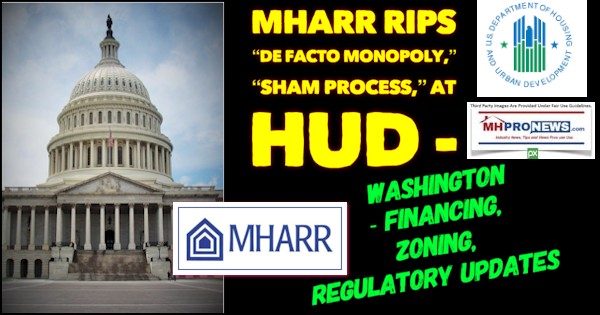 With that backdrop, here an extended excerpt from what Hussey, the founder of Liberty Homes had to say earlier this week to FHFA and listening session attendees.

"In January 2017, I spoke at a similar Duty to Serve (DTS) "Listening Session" conducted by FHFA concerning the initial DTS implementation plans then being developed by Fannie Mae and Freddie Mac for the period from 2018 to 2020.
At that time, we emphasized the urgent need for both Government Sponsored Enterprises (GSEs) and FHFA, as their federal regulator, to ensure market-significant secondary market and securitization support under DTS not only for manufactured housing real estate loans, but also for the manufactured home personal property (i.e., "chattel") loans which, according to U.S. Census Bureau data, are used to finance nearly 80% of the manufactured homes purchased in the United States today.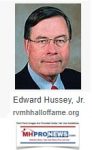 I further stressed that it would be crucial for both Fannie Mae and Freddie Mac – and for FHFA in its role as regulator – to ensure the availability of such support for mainstream, affordable manufactured housing. Federal government studies have found these homes to be the nation's most affordable type of housing. In providing consumer financing support for such homes, DTS would thereby expand homeownership opportunities for lower and moderate-income Americans who have all too often been excluded from the many benefits of homeownership even though they are otherwise credit-worthy at price levels within the mainstream manufactured housing market.
In the mid 1990's we met with the GSEs and tried to convince them to provide programs for manufactured housing. We were informed that manufactured housing loans were between two and four percent of the GSEs' loans. This was designed to help the GSE's meet their affordable housing goals. The GSEs listened but failed to provide any meaningful programs for manufactured housing.
Ultimately, industry and consumer frustration at this state of affairs led to congressional adoption of the DTS mandate as part of the Housing and Economic Recovery Act of 2008 (HERA). As written, DTS relates to loans for manufactured homes titled both as real estate and as personal property.
Unfortunately, though, nearly three years after I first brought these facts before you (and some eleven years since Congress enacted DTS), there has been virtually no real progress under DTS with respect to manufactured home consumer lending – and, in fact, matters are actually getting worse."
##
Cui Bono? Who Benefits?
MHProNews for some years has cited these distinctive two pull-quotes from Eric Belsky, then with the prestigious Harvard Joint Center for Housing Studies. Those quotes make good bookends for this discussion.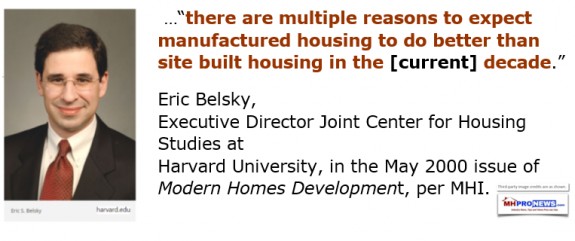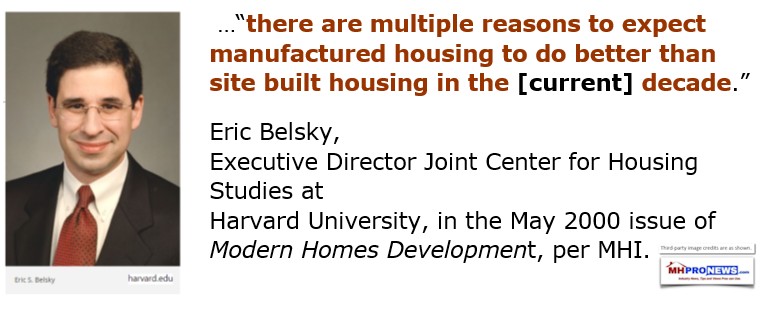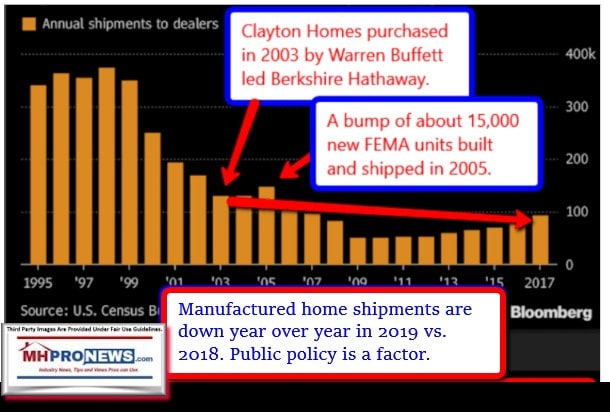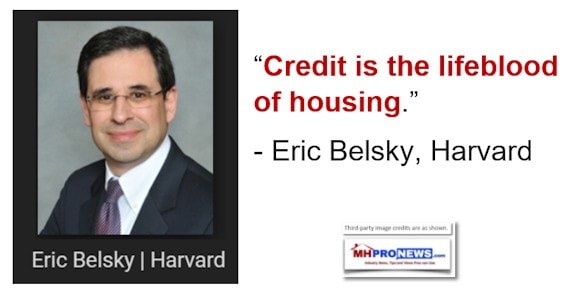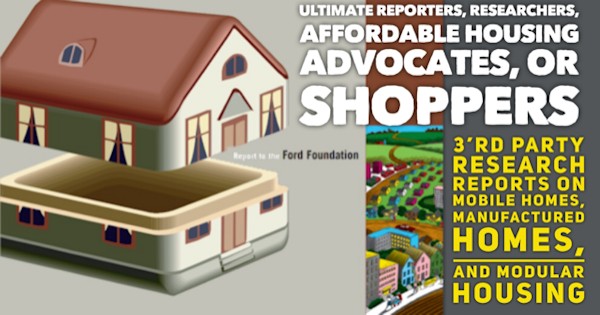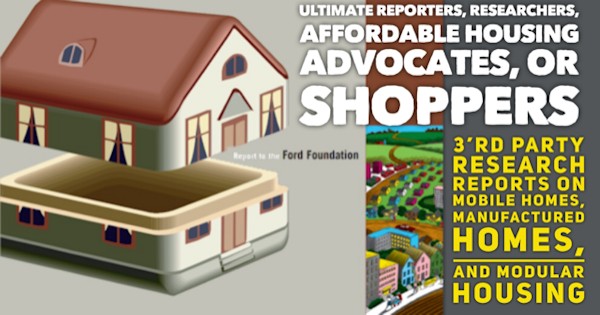 MHI has in recent years arguably postured efforts on several fronts. If someone reads the opening of Gooch's letter, it sounds fine. But that is how paltering works, isn't it?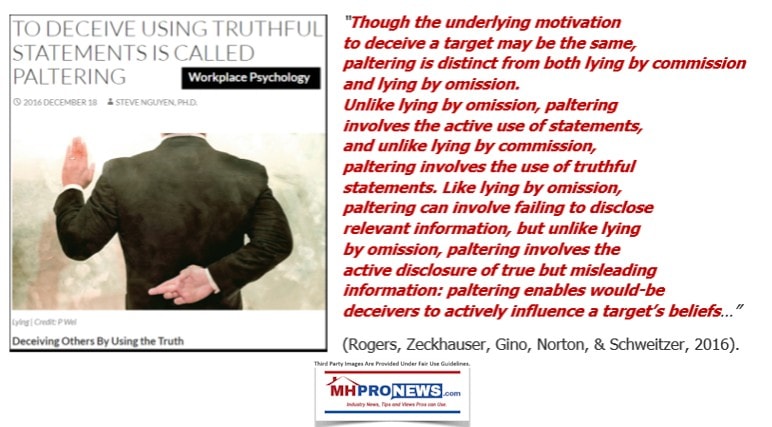 But even a casual observer might question, why has MHI had so little effectiveness during a growing affordable housing crisis?
Indeed, as previously noted, some within the Arlington, VA based organization have broken away and/or critiqued their effectiveness. Let's remind new readers that putting Frank Rolfe side by side with Kenny Lipschutz or Neal Haney is not to imply that they are all cut from the same bolt of cloth. We stress the ancient and time-honored principle of separating the wheat from the chaff with all people, organizations, and things.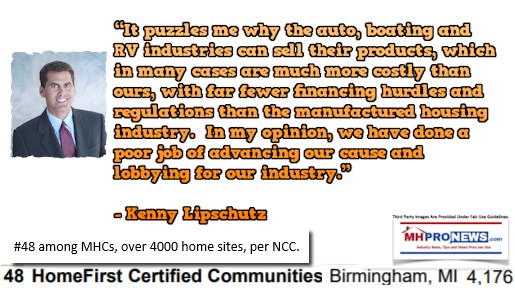 Marty Lavin, J.D., is an MHI award winner who has said in somewhat diplomatic phrasing that someone must discern the difference between what is said and what is in fact done.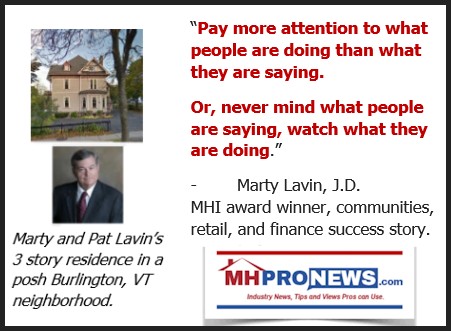 Or as MHARR's President and CEO, Mark Weiss, J.D., who put such matters bluntly.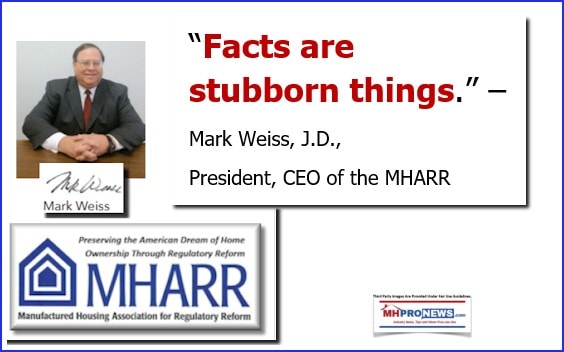 Lavin has also said that the big boys at MHI are interested in themselves, using the phrasing above and below.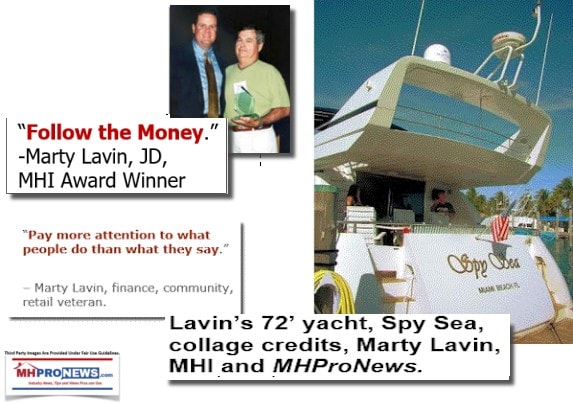 What former MHARR chair Hussey didn't say in his letter is that his firm was successful for over 60 years. But in the wake of the alleged monopolistic scheme deployed by Clayton Homes, 21st Mortgage Corporation, Warren Buffett, and Berkshire Hathaway, Hussey's firm was among the thousands that failed. Hussey could or should, in our view, stress that point. Along with the fact that is this relevant point. What today is called Champion Homes and Fleetwood Homes – the twin giants of manufactured housing 2 decades ago – also fell into bankruptcy in the wake of the ploys connected to what is detailed and documented in the seminal report below.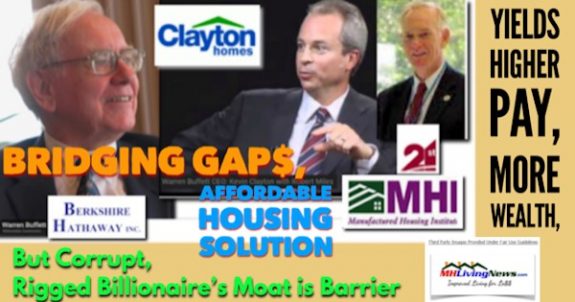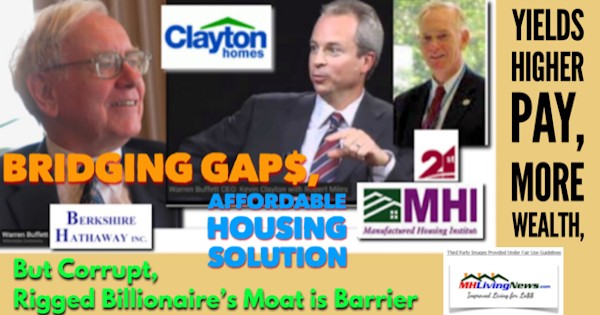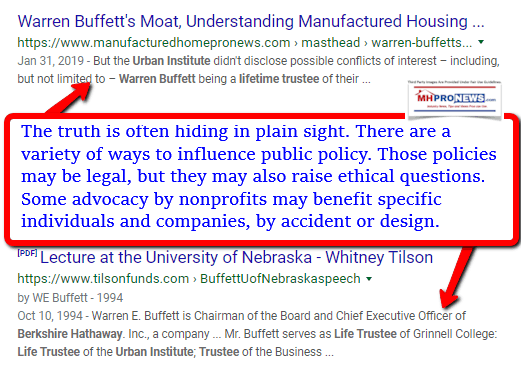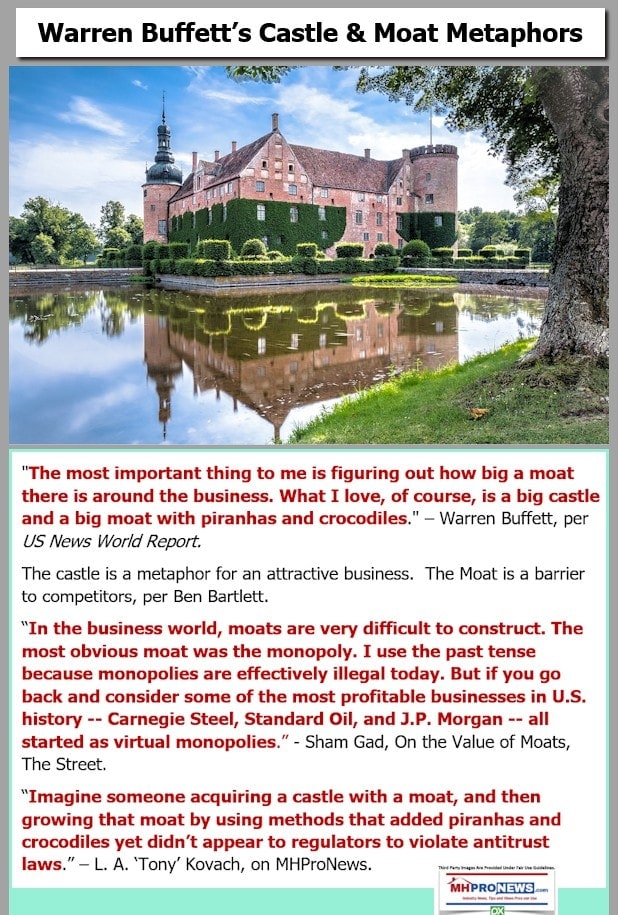 Fleetwood's Retail division is just one of the many acquisitions made by Berkshire owned Clayton. But one last piece of the puzzle, from the perspective of DTS and the GSEs is this. A well placed source told MHProNews that Berkshire 'poisoned the well' with Fannie and Freddie years ago by showing them their data. Reportedly, the GSEs were horrified at the loan performance and other elements of the Berkshire lending business practices.
Put differently, sources say that from early on Berkshire-connected professionals de facto kept the GSEs from supporting manufactured housing properly. For those who never knew or who may have forgotten, Berkshire had long ties with the GSEs.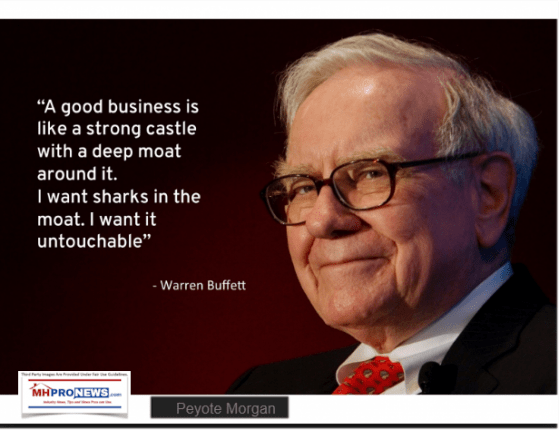 Self Evident Truth? 
It is self-evident that when manufactured home lenders like Triad Financial, Credit Human or others can successfully make loans in a sustainable fashion for decades, that the GSEs could too. Listen to what these lenders had to say, relative newcomers to manufactured home financing.  If they were able to make it happen successfully in fairly short order, who would think that the GSEs of Fannie or Freddie couldn't do so as well? Isn't that what Dworkin said in his letter? That he is confident they have the ability to do these loans and meet their commitments?
Note that the Superior Choice credit union lenders were speaking about everyday manufactured homes, not the 'new class' scheme that MHI is oddly pushing.
There is a law that governs the GSEs of Fannie Mae and Freddie Mac. It is called Duty to Serve or DTS, part of HERA. DTS mandates the GSEs support manufactured housing. That lending support and manufactured homes are "critical" said Dworkin, and he should know. That support has been widely called upon by leaders like Hussey, MHARR, others cited in reports linked from this report, and ourselves editorially for years.
Dworkin may or may not have realized how important his paragraph on manufactured housing was when he wrote it. But it is one more noteworthy puzzle piece in the growing pile of evidence that should nail the case being built that MHI, perhaps in collusion with certain public officials and the GSEs, has been behaving in either an inept or corrupt fashion. If it was only inept, wouldn't they after repeating the mistakes so often, bound to learn from those past errors?  That suggests that it is corrupt behavior. Their modus operandi ("M.O") includes paltering, to cover their tracks with those who simply don't dig into the relevant details.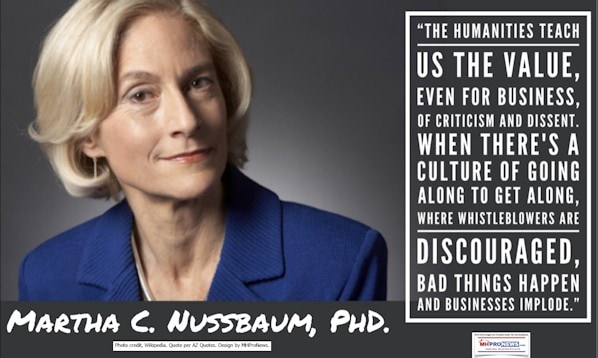 The devilish behavior only becomes clear when carefully discerned in examine related details, coupled through the lens of history. Since most would never go to that trouble, it is a ruse that would work, absent fact-checks and analysis like these.

Resident leaders like Robert 'Bob' Van Cleef, MHARR, and others are among those calling on Congress to investigate this alleged corruption that has resulted in the consolidation of large parts of the industry.
Thousands of independent firms, from larger to smaller – some successful for decades like Hussey's company had been – folded since Berkshire's entry into manufactured housing. Is it coincidence? Or is it part of a brazen, hiding-in-plain-sight scheme that would make the equally bold convict Bernie Madoff blush?  See the list of comments and more in the related reports, below the bylines.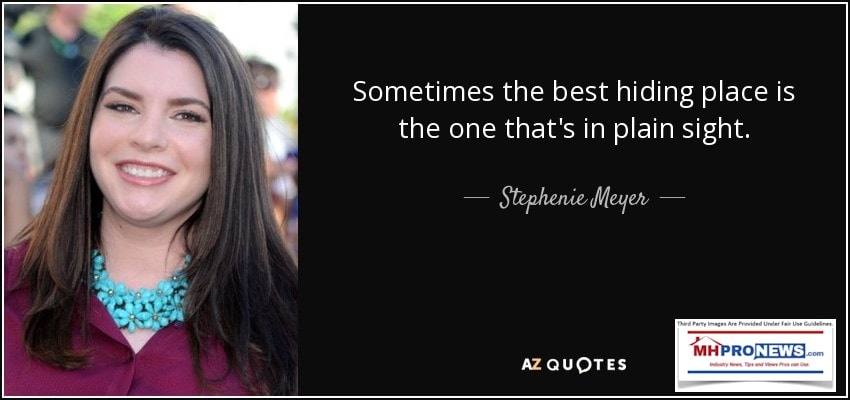 How many billions in taxpayers dollars have been lost annually due to this inept or corrupt pattern of behavior? How many millions have been de facto been denied access to affordable housing instead of being banished into a lifetime of rental, often with public assistance?  When will Congress and sufficient numbers of public officials and advocates investigate and then act?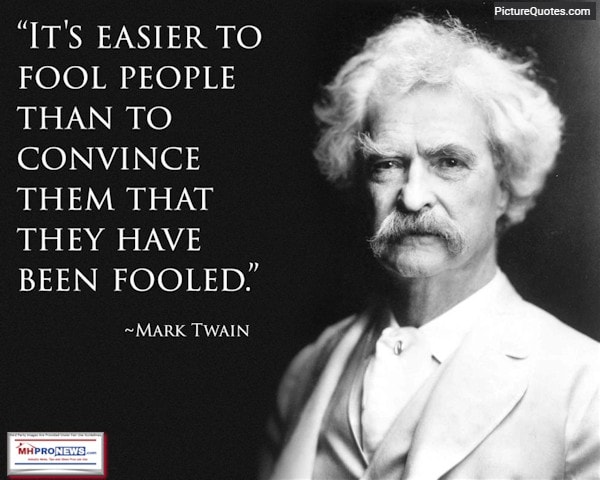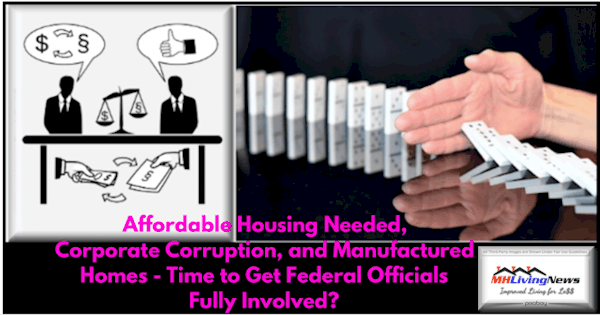 This pattern has gone on during Democratic and Republican administrations. It isn't a partisan issue. It is a matter of grasping the facts and acting upon the evidence.  Dworkin makes a better advocate for manufactured housing than Lesli Gooch does, yet she is paid for that and Dworkin isn't.  That speaks volumes, doesn't it?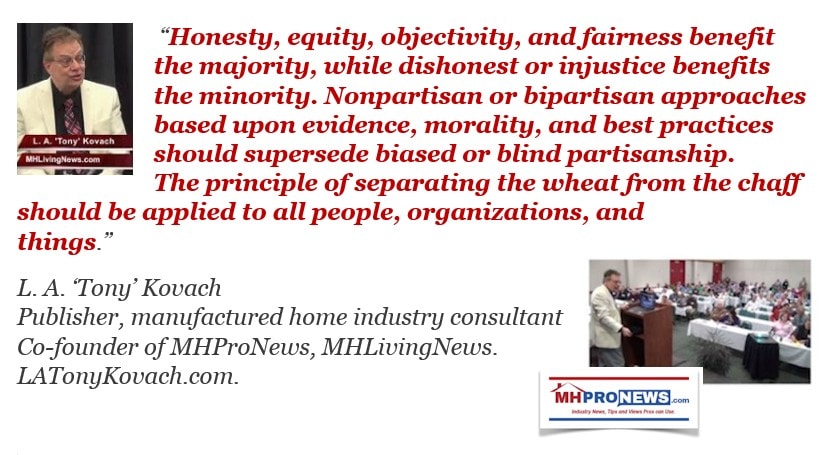 That's your reality-check and evidence-based first look at manufactured home "Industry News, Tips, and Views Pros Can Use," © your #1 largest and most-read professional information resource, where "We Provide, You Decide." © (News, fact-checks, analysis, and commentary.)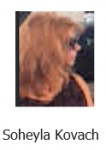 Submitted by Soheyla Kovach for MHProNews.com.
Soheyla is a co-founder and managing member of LifeStyle Factory Homes, LLC, the parent company to MHProNews, and MHLivingNews.com. Connect with us on LinkedIn here and here.
Related Reports:
Click the image/text box below to access relevant, related information.
Barriers to Entry, Persistence, and Exiting in Business, Affordable Housing, and Manufactured Homes
"White Hat" Manufactured Home Community Operator, MH Retailer Sound-Off on FHFA, Fannie Mae, Freddie Mac, and Duty to Serve Manufactured Home Lending
Investor Alert – Manufactured Housing Institute Paltering Concerns, Fannie Mae's Duty to Serve, plus Manufactured Housing Investing, Stocks Updates
Unique Opportunities for More Competitive Lending for All HUD Code Manufactured Homes
Cavco, Sun, ELS Public Statements Point to Problems for MHI, Fannie, Freddie – Public Officials, Investor, Advocates, Professionals Alerts
MHARR Fingers Fannie Mae, Freddie Mac, and FHFA – "Profoundly False" "Misleading" – Duty to Serve Manufactured Housing Revised Plans
Paul Barretto, Sr. Manager Fannie Mae, Manufactured Housing Initiatives, FHFA Lobbying Regulations, Duty to Serve, and Manufactured Housing Institute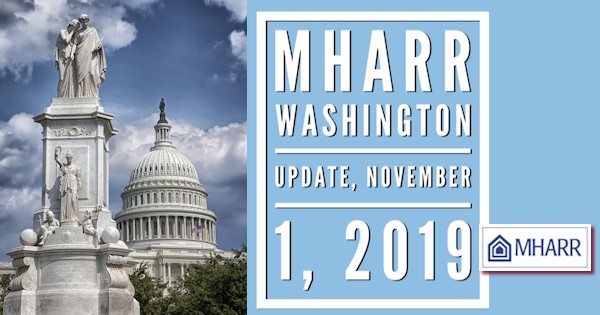 https://www.manufacturedhomepronews.com/saturday-satire-and-executive-summaries-for-manufactured-housing-professionals-investors-advocates-researchers-public-of