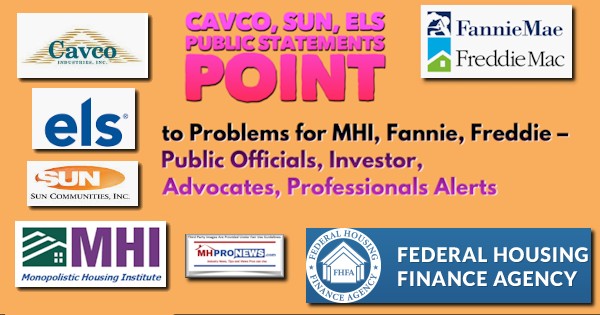 Executive Summary. The Duty to Serve manufactured housing has been twisted into a pretzel in order to give an appearance to the casual observer of the Housing and Economic Recovery Act of 2008 being followed. But as a careful review of what follows will reflect, voices across the left-right political divide, and voices inside of manufactured housing can be cited that make the lack of enforcement of the Duty to Serve (DTS) apparent.
This report will include many features, details, and linked evidence and analysis. But among the more significant ones for all readers are these three bullets.
A Cavco Industries (CVCO) 10Q filed statement, which it is our understanding are made under penalties of perjury and must be accurate according to their best knowledge and belief, which includes comments that contradict what the Manufactured Housing Institute (MHI) and other MHI members have made with respect to DTS.
A Sun Communities (SUI) statement during an investor call that makes it clear that they can now develop new properties and sites for less than many communities on the market are selling for, which is relevant to industry investors, manufactured home land-lease community residents, their advocates, professionals in retail, communities, production, lending, public officials, taxpayers, and more.
An Equity Lifestyle Communities (ELS) statement during an investor call that makes it clear that rent control is something they are comfortable navigating. That too is relevant to resident groups, their advocates, investors, professionals in retail, communities, production, lending, public officials, taxpayers, and more.
Several lawmakers, third-parties, mainstream media, advocates, and other researchers have found similar concerns to those outlined. But to date, no one has done the same level of in depth reports which provide specific documents and related evidence to the anywhere near the same extent as MHProNews. 
These issues impact more than just manufactured home connected firms, residents, and potential buyers – as important as those audience are. Failure to fully implement public policies that are already law ought to be deemed serious on its face. When that failure harms millions of current and potential manufactured home owners, the issues multiply because then taxpayers are harmed too.
The industry and its advocates should adopt a simple mantra. Enforce good existing laws fully, promptly, and robustly. Doing so would have numerous economic benefits. Anything less means laws are being ignored and/or broken.
For new readers as well as our long-time followers, given the importance of the topics, the following is suggested.  Read this through the first time without accessing the related reports that document or dive deeper on the points that are linked from text and/or image boxes. On the second reading, those linked items provide significant examples, evidence, and supporting statements often coming from third parties as shown.  That suggested method should provide a more complete understanding, useful given that millions of current and potential manufactured home residents are impacted by these issues.
With that brief preface, let's develop that thesis in a systematic fashion, beginning with links to reports we've previously published on MHLivingNews and/or MHProNews that specifically site personalities who have studied the issue and therefor have some degree of knowledge. Note, the FHFA video below is theirs, not that of MHProNews. One need not accept some of the premise that their video presents.
—
Several 2020 Democratic hopefuls – U.S. Senators – plus several House Democrats – are among those who have asked for federal investigations that involve MHI member companies.  As what will follow outlines, this is relevant to DTS, affordable housing, plus other legally and socially interrelated issues.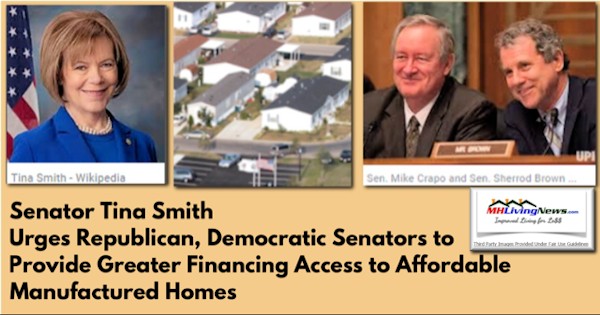 Senator Tina Smith (MN-D) and the Minneapolis Federal Reserve are but two of several possibilities that exemplify how the true goal of DTS is being ignored, per a reasonable reading of their respective statements. Note that a footnote for the report below, for example, references some of the same complaints made by the lawmakers previously referenced.
Native American, Racial Minorities in Housing and Manufactured Homes, per FED, Harmed by Lending Practices, Clayton Homes, Berkshire Hathaway Affiliated Lenders Cited
As both Senator Smith and the research for the Minneapolis Fed said, the implications are often suggestive of racial discrimination.  Nor are they alone. The Seattle Times, and this local news video from Clayton's and 21st's own hometown media all make similar points.
Then consider these mainstream media items linked below span the left-right media divide. This isn't a partisan issue. Rather, these are issues that are evidence, reason, and money-trail based.
"Warren Buffet's Exploitative Mobile Home Investment" Kori Hale said in Forbes, in an article 2019 referenced and examined in a report linked below.
"Warren Buffet's Exploitative Mobile Home Investment" Kori Hale in Forbes Rips Clayton Homes, Berkshire Hathaway's Predatory Manufactured Home Practices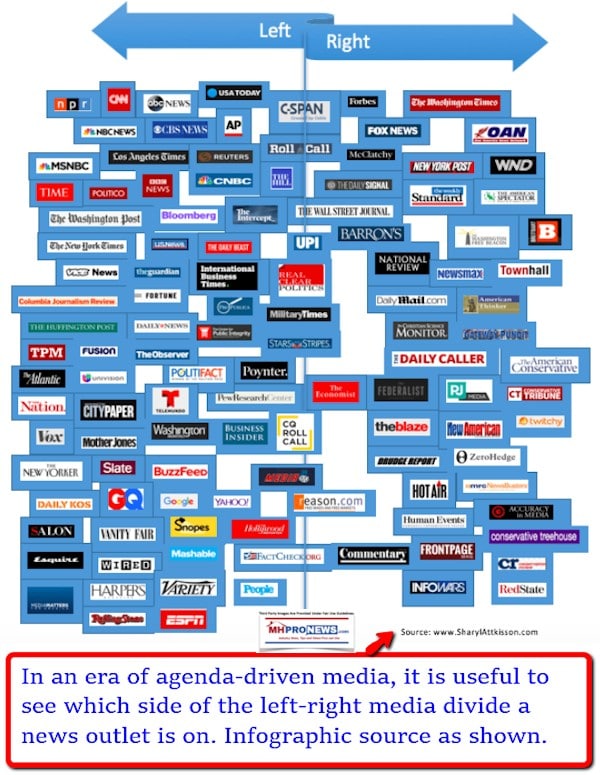 Indeed, there are Republican and Democratic lawmakers who did research that demonstrated that manufactured homes are an important part of the solution to the affordable housing crisis. DTS itself was bipartisan, part of the Housing and Economic Recovery Act of 2008 (HERA).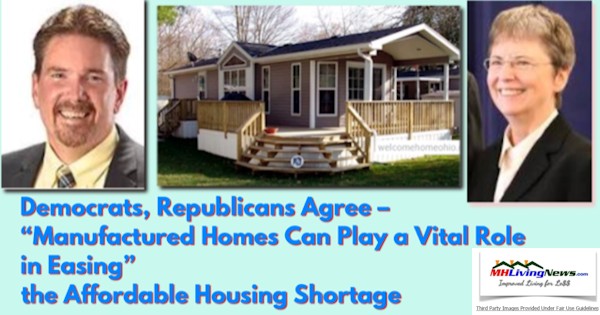 Ironically or paradoxically, the GSEs – years ago and more recently – have said based upon their own and/or third party research that manufactured homes were of a quality and value that is impressive.
"Why Advocates Need to Rethink Manufactured Home Quality," Harvard, GSE, Genz, "High Satisfaction"
Rephrased, there is no good excuse that the GSEs have for not fully implementing the Duty to Serve on all manufactured homes, not just a select few or a limited number of them.  First, it is the law.  Second, properly underwritten and serviced, the loans perform. What else is there to say?
That said, let's dig deeper. These lenders below praised manufactured homes and manufactured home loan performance.
CFED's Doug Ryan blasted Clayton and their lenders for what he called their monopoly on lending.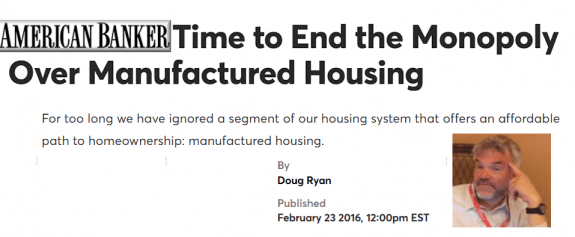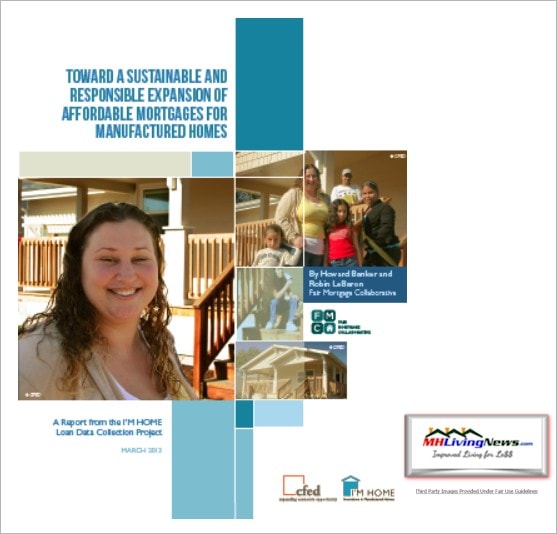 But what about the status quo? Who does that help or harm?
John Oliver's errantly named viral video dubbed "Mobile Homes" that is posted on the page linked below which includes a review that was referenced by the Jacksonville Florida Times Union, as cited above, by L. A. 'Tony' Kovach.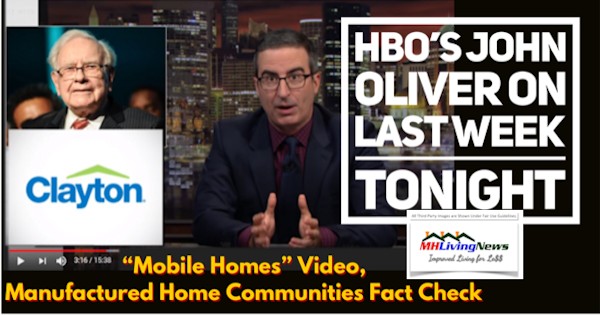 Those are just some of the mainstream news outlets that have ripped Clayton Homes, their affiliated lenders 21st Mortgage Corp or Vanderbilt Mortgage and Finance (VMF), and Warren Buffet personally along with Berkshire Hathaway. The Open Markets Institute – an organization that is focused on monopolistic behavior and antitrust focused solutions – had a fellow who has also laid into Buffett, Clayton and their affiliated lending.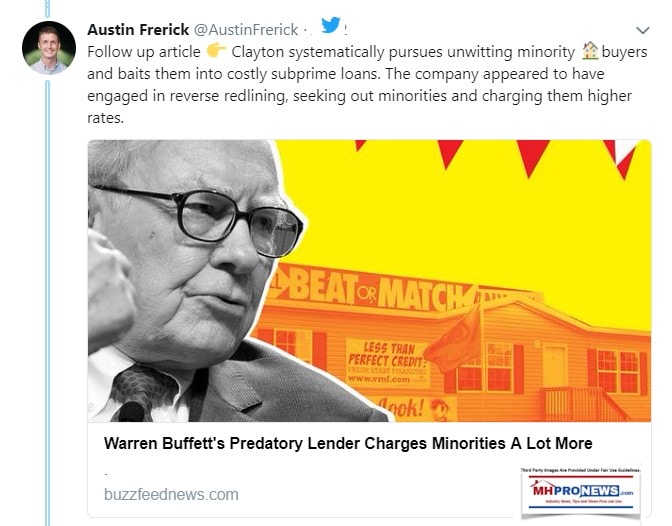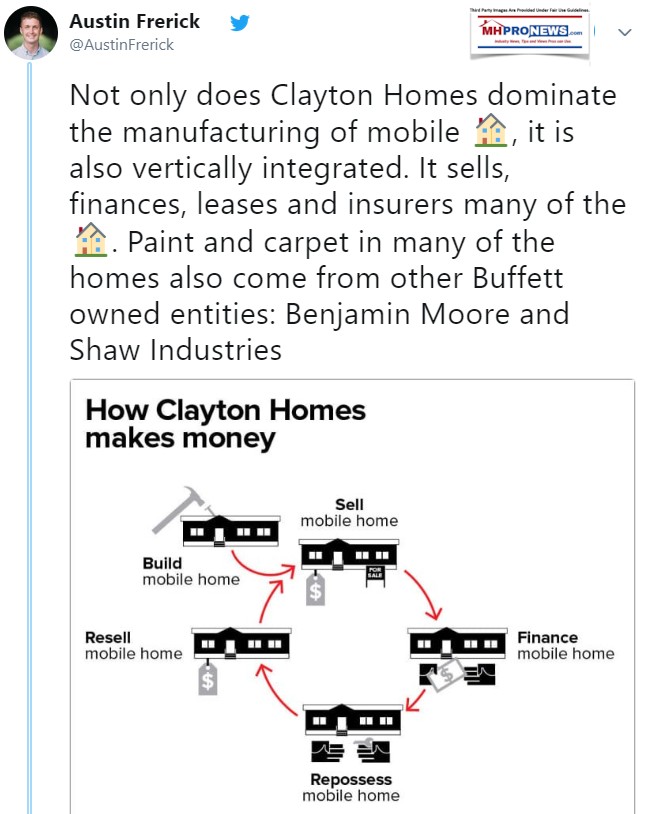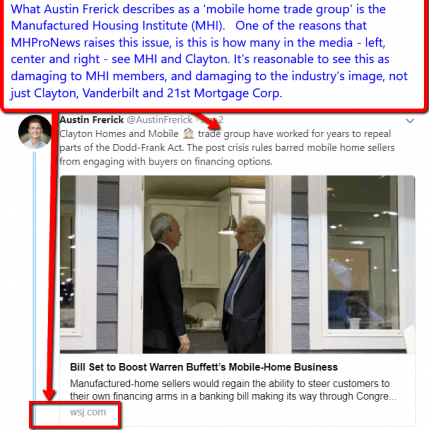 So, concerns raised on MHProNews and MHLivingNews are hardly alone. While MHProNews would offer corrections on terminology, or may nuance some items in a different manner, the core facts and data we would largely agree upon from those source that span the left-right political and media divides.

The Manufactured Housing Association for Regulatory Reform (MHARR) has raised some parallel issues. As a disclosure, MHARR is a client of our firm in as much as they do advertising on our website. But that same disclosure would have been necessary a few years ago when while we were still a member of the Manufactured Housing Institute (MHI) and had clients that MHI members that included Clayton Homes and 21st Mortgage Corp, among others. It was while they were advertisers that MHProNews began to serious question what we viewed as deceptive and misleading statements made by the authority of then President and CEO Richard 'Dick' Jennison and Vice President Lesli Gooch, Ph.D. Fast forward to today, Gooch is now the designated CEO successor of MHI.
Rephrased, MHProNews and MHLivingNews did not go out of our way to question the behavior of an advertiser, rather, the evidence was presented to us by other MHI members and others of what MHI and some of their key members were doing. A job of media traditionally is to "seek truth and report it" plus to hold the powerful to account.
Later, another industry professional provided 2 letters signed by Tim Williams of 21st Mortgage Corporation, one of which is in the report below, that plainly states in its own words that wholesale lending will cut off the lending for those firms that didn't already buy a Clayton Homes affiliated brand of manufactured housing and/or sell 21st repossessions. A later 21st letter by Williams that same year is linked here. A step-by-step explanation for why those 2 letters appear to be violations of antitrust and possibly other laws are detailed in the research that is linked below.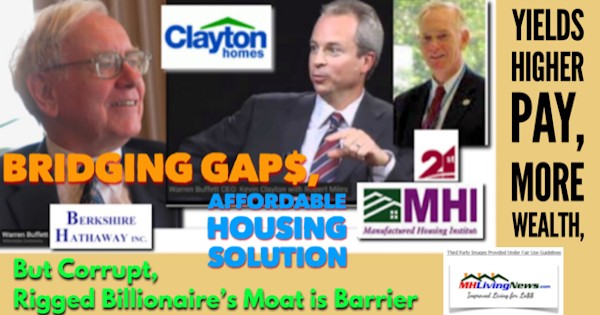 One should also note that Tim Williams served for some years as MHI's Executive Committee Chair. Is it troubling that most of those who served on the executive committee are with firms that are and/or where being investigated by federal, state, or other legal officials?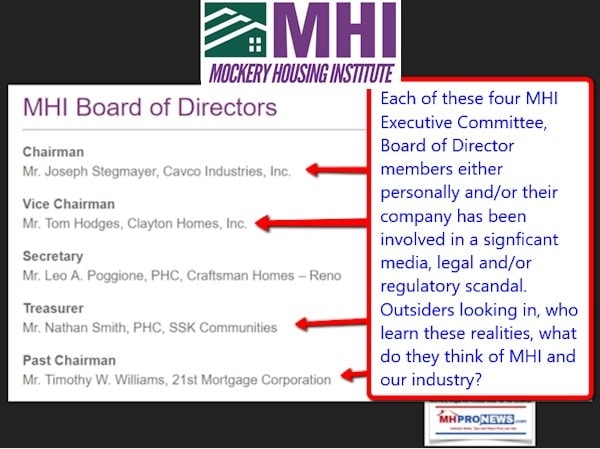 GSE's Duty to Serve MH Rigged, Benefits 21st, VMF, Clayton, Buffett's Berkshire, Harming Consumers & Independents, per MH CEO, Calls for Congressional Investigation
The net result of that 21st letter from their president Tim Williams and another that later followed was that in time thousands of manufactured home companies eventually failed and/or were later acquired by larger firms, including Clayton, Cavco Industries, and what today is Skyline Champion (SKY). Note that Cavco was led for years by Joe Stegmayer, a former Clayton Homes division president.  If that is deemed to be a violation of one or more federal and/or state laws, would it be any surprise if shareholders would react similarly to how they did with Cavco about a year ago?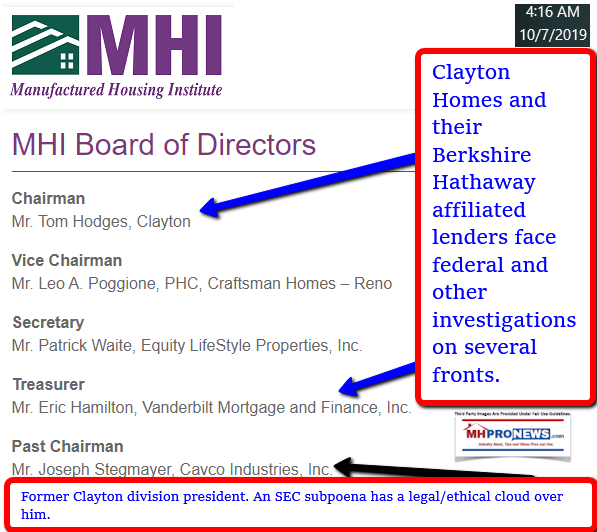 That fact-check and analysis of that letter from Tim Williams cited in the report linked above and here juxtaposes claims made by Williams in that letter, with statements made in Warren Buffett's annual letter to shareholders of Berkshire Hathaway.  Berkshire is the parent company to Clayton, 21st, Vanderbilt Mortgage and Finance (VMF) and numerous other brands – including a commercial real estate firm owned by Berkshire examined in a report linked here – that have come to dominate several aspects of the manufactured housing industry.
Recapping that segment of this report above, advertising with MHProNews did not cause us to ignore the facts and evidence, once those came to light and were presented in a fashion that was logical and difficult to ignore.  That evidence we've reported has yet to be disputed by MHI, Berkshire brands, or others arguably aligned with them. Several options to do so have been extended, including to an MHI hired outside attorney.
Clayton Homes, 21st Mortgage, MHVillage, Manufactured Housing Institute Leaders Challenged
As one more disclosure, MHProNews develops reports from a range of sources, including, but not limited to those from sources connected with:
MHI,
from state associations that are members of the Manufactured Housing Executives Council (MHEC),
National Association of Manufactured Housing Communities (NAMHCO),
or manufactured home resident and nonprofit advocacy groups such as Golden State Manufactured-Homeowners League (GSMOL), National Manufactured Home Owners Association (NMHOA), MHAction, Prosperity Now – among others.  But that doesn't mean that we represent them or they represent us. Our reports and analysis on MHProNews and MHLivingNews are our own.
Our publisher was for some time an elected board member of the Manufactured Housing Institute Suppliers Division and our firm was an MHI member for about 7 years. But as time went on, and our understanding of why the industry was stuck in documented subpar performance, and our questions for MHI and their leadership apparently became more uncomfortable for them, their leadership arguably undermined us in ways that became an open secret, as other members pointed to signs that had not been used previously began to appear at MHI events.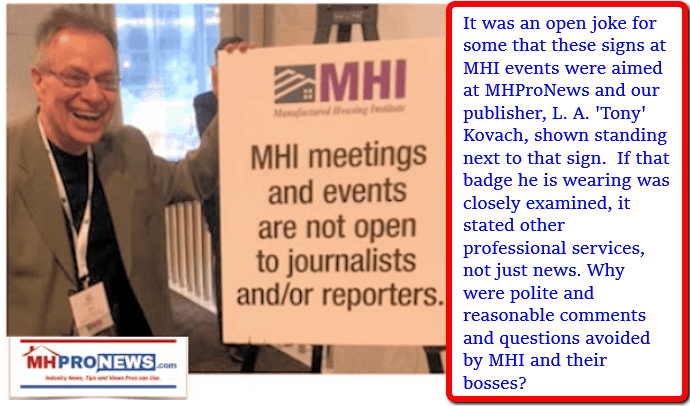 As one more point, MHI's leaders often praised MHProNews and MHLivingNews prior to and even during some questions, allegations, and concerns being raised.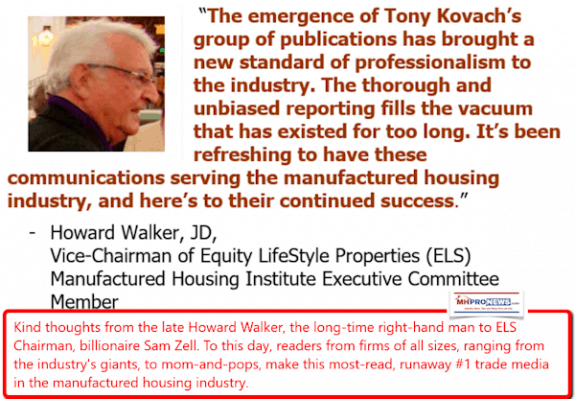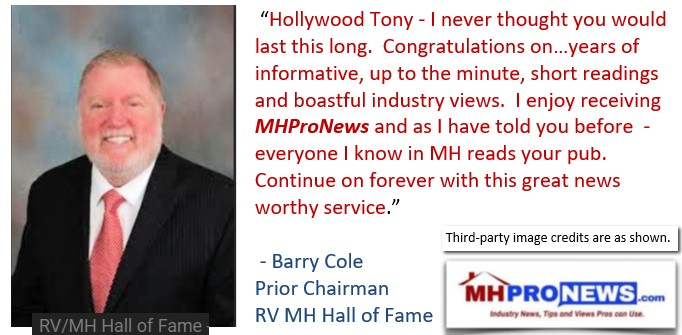 So, it is difficult for MHI to say that we don't do our homework, when so many praised our thorough research, even when it was at times uncomfortable for them or ourselves.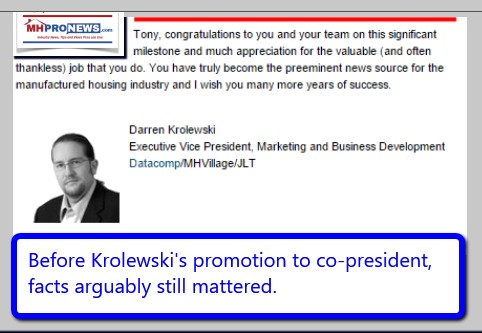 Several of those who have praised our work later went into competition with us, or began to write for others, which is their right. But once more, they have a difficult time retracting praise when our focus on facts, evidence and zealous desire to see the industry grow in ways that are good for consumers has remained unchanged.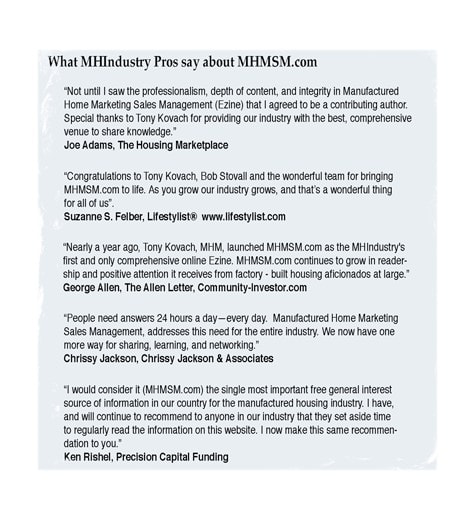 A few more pull quotes are worth mentioning. Al Cole, a former client who came to know our publication said the following.

Cole is right in this sense, that our publisher – L. A. 'Tony' Kovach – has:
worked with and/or operated his own successful retail center,
performed in highly praised management and/or consulting projects in the land-lease community sector of the industry,
did work for Clayton Homes and Sun Communities that was praised by their management,
performed contracted services for firms that were later purchased by Clayton Homes,
praised by the editor of the defunct Manufactured Home Merchandiser Magazine, for whom he did periodic columns in the years before launching MHProNews after the Merchandiser closed.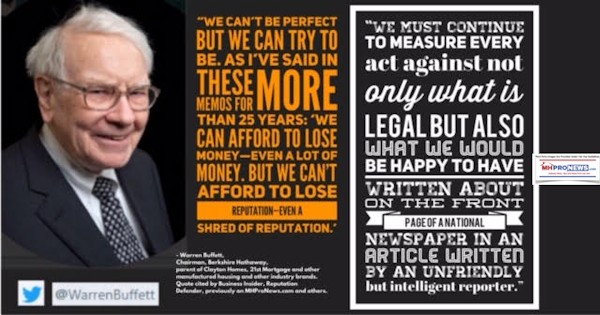 Negative News Reports in Mainstream Media
Those prior or following that negative media is arguably part of their plan, because despite the Buffett quote that above, donations from Buffett backed foundations and nonprofits has targeted the industry in general, and his own brands specifically.
Prosperity Now, Nonprofits Sustain John Oliver's "Mobile Homes" Video in Their Reports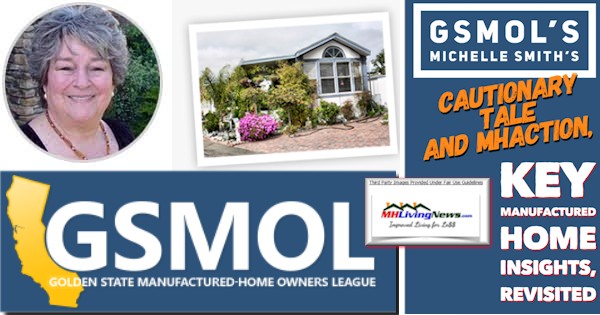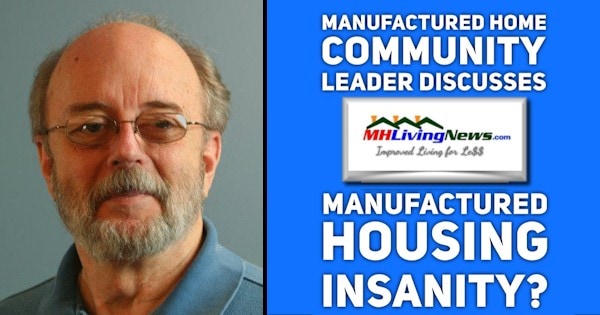 Occupancy at land lease communities is approaching capacity in several markets. But despite that fact reported by publicly traded firms, including but not limited to Marcus and Millichap, a relatively few manufactured home communities and additional sites are being added.
When affordable housing is in crisis,
when multifamily housing construction far outpaces manufactured home sales,
when conventional housing construction outpaces manufactured homes sales,
when manufactured housing is performing at historically low levels, yet is promoting arguably problematic if not deceptive concepts that since they were announced witnessed a reduction in new HUD Code manufactured home sales,
what is noted above and below is odd at best. At worst, it may be violations of various laws, given what Sun Communities, ELS, and Cavco has said in a recent statement to shareholders and/or in SEC filings.
Publicly Traded Firms Statements
These statements shed light on MHI, and thus DTS and related issues.
Let's begin with the a Q&A from the recent Sun Communities conference call, with more details found linked here and here.
——————————————————————————–

Andrew T. Babin, Robert W. Baird & Co. Incorporated, Research Division – Senior Research Analyst [5]
"…Obviously, manufactured housing is probably the most practical solution available for California's affordability issues, and with the political environment the way it is, is there any more traction in potentially gaining more opportunities in that state to develop ground-up, incorporating affordable components? Can you maybe give us sort of an update on the temperature of those discussions?"
——————————————————————————–
Gary A. Shiffman, Sun Communities, Inc. – Chairman & CEO [6]
——————————————————————————–
Drew, it's Gary. There certainly is and it's certainly the West Coast, certainly right up to the Northwest is area of concentration where we feel, we can actually develop communities to a better return for our shareholders than buying them at the cap rates that they're trading at currently…"
That's a huge admission. Keep that in mind in juxtaposition for the report linked below.
Rolfe MHLN
Then, consider that with respect to MH what ELS recently said to their shareholders, reflected in the A&A that follows.
——————————————————————————–

Question from Michael Bilerman, Citigroup Inc, Research Division – MD and Head of the US Real Estate and Lodging Research [70]
Obviously, rent control is a big topic from a multifamily perspective across the U.S.

I know you've dealt with it before, but there's just a lot more movement in a lot more states. I guess how are you thinking about that impacting your business, where you've obviously been able to push rents pretty significantly over the years for your product. And look, I recognize the MH business is a more affordable product for people,

but your rents have moved up pretty dramatically over the last decade

. So can you talk a little bit about how you're sort of evaluating the landscape today and where are you stand?
——————————————————————————-
The reply to the above is from Marguerite M. Nader, Equity LifeStyle Properties, Inc. – President, CEO & Director [71]
So as you said, we've been operating in a rent-control environment for a long time

. We have 23 properties that are subjected to mandated rent control.
But then beyond the actual strict rent control, there are states that have regulations around rent increases. Like Florida, for instance, we operate under the terms of a prospectus and that prospectus runs with the land and governs the annual rent increases. This actually continues to be an important selling point for our residents considering to buy our properties.
And so in general, in our communities where we have mandated rent control, we see a transfer of the economics from the landlord to the tenant.
So we closely monitor all the activity for the states that we operate in, and

we're also working with our National Association

[i.e.: MHI]
——————————————————————————–
For those living in land-lease communities that are suffering under stiff hikes in site fees (a.k.a. 'lot rent,') those two statements make the point that the report linked and references from it below previously stated.
CBS Spotlights Manufactured Home Community Leader Video Interview
But a third major Manufactured Housing Institute (MHI) member firm's partner recently said that no new communities should be built. Who would benefit from that, if it was practiced?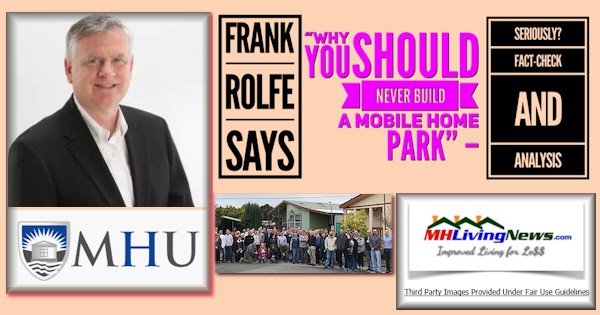 Imagine a mathematical subtotal of the above. If no or few communities are being built, then site fees – due to supply and demand, along with other factors – will tend to rise.
Hundreds of New Manufactured Home Communities Opened, But How Many Have Closed? Industry Research Result$
Manufactured Home Community-Connected Professional Sounds Alarm, Impact Communities, Frank Rolfe, Dave Reynolds, and Looming Rent Control
We've already seen how pressure for rent control is spreading, even in areas that might traditionally have opposed it.
Will New State Rent Control Laws Conflict With Presidential Affordable Housing Initiatives? Who Has What Agenda?
Republican Senator Wants Study of Manufactured Home Communities, Rent Control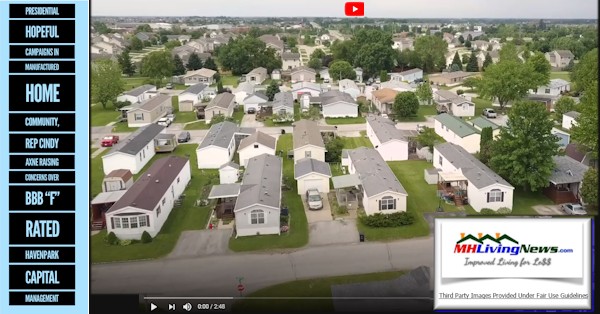 New Manufactured Home Community Owner Defends Actions in Legal, Media Uproar
Battle Over "Mobile Home" Rent Control, Manufactured Home Community Owner's Written Response, Analysis
Manufactured Home Community-Connected Professional Sounds Alarm, Impact Communities, Frank Rolfe, Dave Reynolds, and Looming Rent Control
But absent more available home sites, won't rates rise? Isn't that what NAR's Lawrence Yun's reasoning said?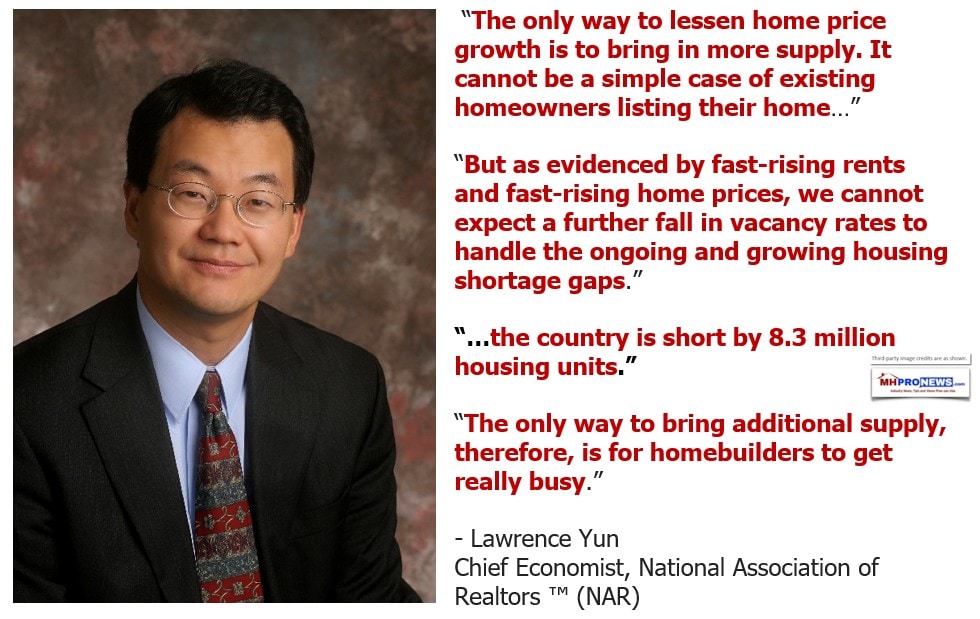 MHARR made an offer earlier this year to state associations to help them fight preemption.  But after several months, perhaps under pressure and/or fear from MHI and/or Berkshire Hathaway brands, MHARR effectively had no-takers.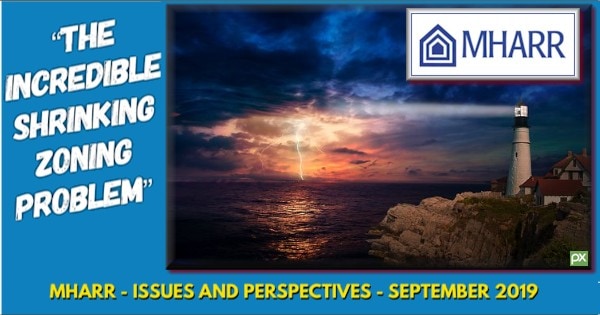 Meanwhile, MHI claims to want to battle zoning. But if so, why have they repeatedly failed to engage on zoning issues when asked by MHProNews, or even their own members?
Bryan Resident Blast Officials "Travesty by Government" – Manufactured Home Ban, Limitations, Update
Note that all of these issues go near the heart of why DTS exists.  To create more affordable housing and more affordable home owners.
MHI knows that problematic behavior by their own members is a factor in spreading calls for rent control.
National Communities Council of the Manufactured Housing Institute "Code of Ethics," SSK Communities Update, Review
But despite that code of conduct, MHI members such as Havenpark Capital or 'Frank and Dave' led Impact Communities have brought no noticeable consequences. Why not? Is the code of conduct window dressing, or real?
Frank Rolfe, Mobile Home University, Protests, Black-Eye News, and "Investing" – Ultimate Video Collection
"Going Mobile," "Midas Mike," "Okay, Trailer Park it Is" – CBS' NCIS Spoofs Manufactured Home Community Living, Including Frank Rolfe Type Character
Frank Rolfe, Impact Communities, Sparking Calls for National Rent Control, Mainstream News, Elected Officials React
Senator Elizabeth Warren has called the behavior "Legalized Looting."
"Legalized Looting: Mobile Home Rent Increases Require Wall Street Reforms" Says Senator Warren
Manufactured Home Communities' Dodd-Frank Moment Looms, Senator Elizabeth Warren Takes Aim at Several Manufactured Housing Institute Community Members
Gold River Messenger Report – Seniors Face Economic Eviction Due to Rising Manufactured Home Site Rent Costs
Former HUD Secretary Julian Castro has campaigned in an Iowa land-lease, raising similar concerns to Senator Warren's.
Keep in mind that rent control, or a lack of lending, are barriers for entry, persistence or exit for independents. The net result of this are more firms that don't enter the industry, or leave at a discounted valuation.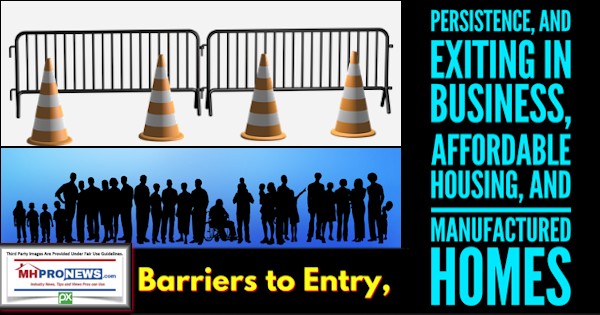 There have been calls for Congressional investigations of such matters by resident-leaders, MHARR, and our industry-leading trade media platforms.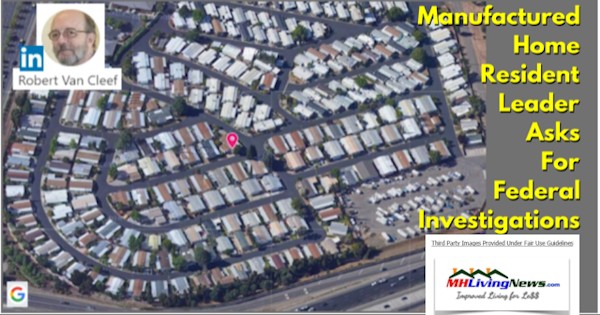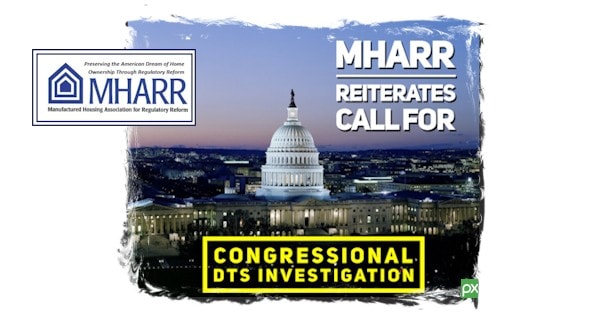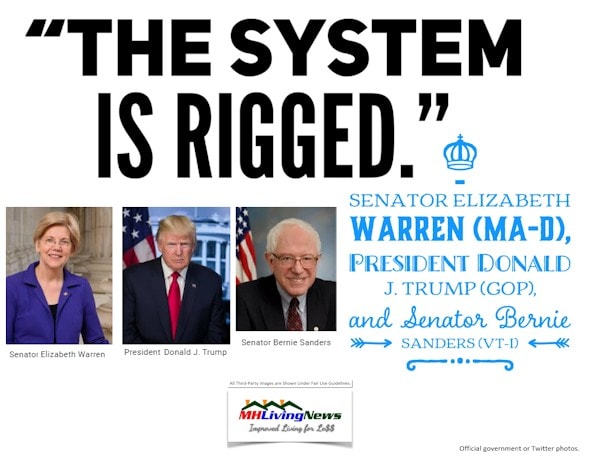 HUD Secretary Ben Carson has made several useful efforts.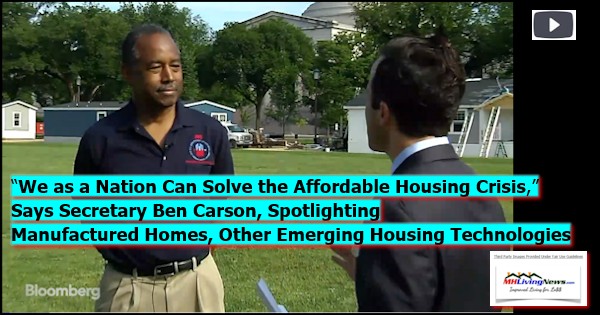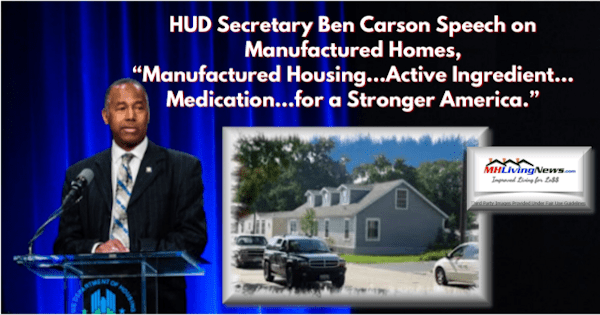 But there is an open question if Dr. Carson knows about enhanced preemption. One official at the White House told MHProNews' L. A. 'Tony' Kovach that they were aware of enhanced preemption and were looking at it. That still begs the question, does HUD Secretary Carson know? If he does, then why aren't they using that authority at HUD? Why is there no evidence that MHI has raised the issue other than in a letter that Dr. Carson may never have seen?
Lesli Gooch's Award-Winning White House Manufactured Housing Meeting, plus Sunday Morning Manufactured Home Pro Headlines in Review-10.27 to 11.3.2019
The reason these points matter with respect to affordable housing are explained in the Mark Weiss quote below.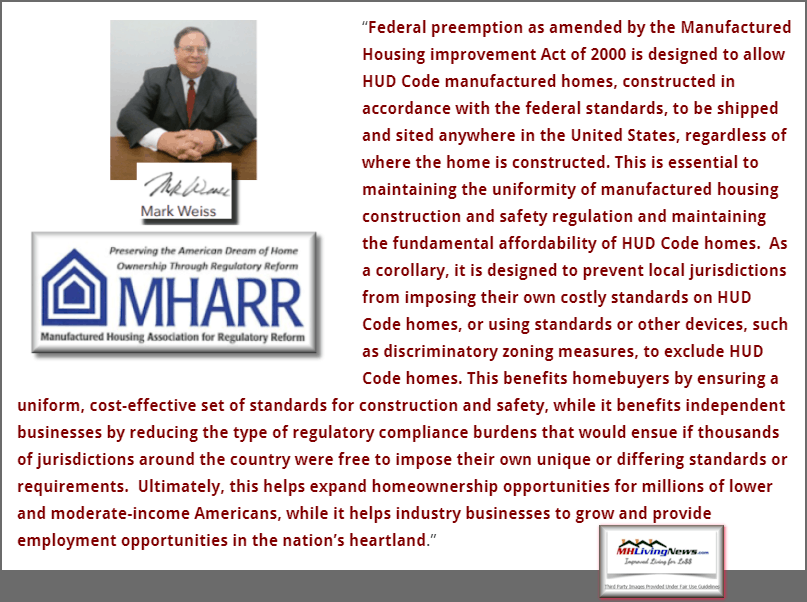 Perhaps the Biggest Bombshell for FHFA, Fannie, Freddie, MHI, and their 'Big Boy' Members
Before diving into the Cavco statement below that directly mentions DTS, keep in mind Skyline Champion's (SKY) corporate leader, Mark Yost's testimony to the U.S. Senate.
Paltering, Manufactured Homes, CrossModTM Homes, Manufactured Housing Institute, Clayton Homes, Berkshire Hathaway Manufactured Home Lenders, DTS, and You
Keep in mind that Yost is supposed to be speaking the truth to Congress.

With that backdrop, Cavco Industries recently said this in a federal filing, which we at MHProNews understand from two different legal sources to be made under penalties of perjury. The statements in violet/purple highlighting may be deemed deceptive if not false, based on evidence and the follow-the money trail rationales found linked from this report.
———————————————
Excerpt from Cavco 10-Q
The lack of an efficient secondary market for manufactured home loans and the limited number of institutions lending to manufactured home buyers result in higher interest rates for loans secured by manufactured homes compared to those for site-built homes. This continues to constrain industry growth. The Company is working directly with other industry participants to develop secondary market opportunities for manufactured home loan portfolios and expand lending opportunities in the industry. Additionally, the Company continues to invest in community-based lending initiatives that provide home-only financing to new residents of certain manufactured home communities. Our mortgage subsidiary also develops and invests in home-only lending programs to grow sales of homes through traditional distribution points. The Company believes that growing its participation in homeonly lending may provide additional sales growth opportunities for its factory-built housing operations.
The Company is also working through industry trade associations to encourage favorable legislative and Government-Sponsored Enterprise ("GSE") action to address the mortgage financing needs of buyers of affordable homes. Federal law requires the GSEs to comply with a "Duty to Serve" the underserved markets specified in the Federal Housing Enterprises Financial Safety and Soundness Act of 1992, as amended by the Housing and Economic Recovery Act of 2008. Manufactured housing is one of the specified underserved markets. In December 2017, Fannie Mae and Freddie Mac released their final Underserved Markets Plans that describe, with specificity, the actions they will take over a three-year period to fulfill their "Duty to Serve" obligations. These plans became effective on January 1, 2018. Each of the three-year plans offers an enhanced mortgage loan product through their "MH Advantage" and "ChoiceHome" programs, respectively, that were announced in the latter part of calendar 2018. Small-scale pilot programs for the purchase of home-only loans are also included in the GSE's Underserved Markets Plans. Implementation of various aspects of the GSE's Underserved Markets Plans are subject to approval by their regulator, the Federal Housing Finance Agency, and their approval is not assured. Expansion of the secondary market for lending through the GSEs could support further demand for housing, as lending options would likely become more affordable to home buyers. Although some progress has been made in this area, meaningful positive impact in the form of increased home orders has yet to be realized.
On January 25, 2018, HUD announced a top-to-bottom review of its manufactured housing rules as part of a broader effort to identify regulations that may be ineffective, overly burdensome, or excessively costly given the critical need for affordable housing. In addition, on June 25, 2019, President Trump signed an Executive Order directing federal agencies to work together to alleviate barriers that impede the production of affordable housing. The Executive Order created a White House Council on Eliminating Regulatory Barriers to Affordable Housing, consisting of members from eight federal agencies and chaired by the HUD Secretary. While there has been no timeline established, if certain changes are made, the Company may be able to serve a broader range of home buyers.
The insurance subsidiary is subject to adverse effects from excessive policy claims that may occur during periods of inclement weather, including seasonal spring storms or fall hurricane activity in Texas where most of its policies are underwritten. Where applicable, losses from catastrophic events are somewhat limited by reinsurance contracts in place as part of the Company's loss mitigation structure.
As disclosed in Part II, Item 1, Legal Proceedings, the Company and Joseph Stegmayer, the Company's former Chairman, President and Chief Executive Officer, received subpoenas from the Securities and Exchange Commission's ("SEC") Division of Enforcement seeking documents related to trading in stock of another public company. The Company expects to continue to incur expenses related to this matter that may materially impact the Company's earnings over the next several quarters. Those costs include, among other items, advancement of expenses for Mr. Stegmater pursuant to his indemnity arrangements with the Company. The Audit Committee of the Board of Directors (the "Audit Committee") initiated an internal investigation led by independent legal counsel to the Audit Committee in relation to this inquiry. The independent counsel to the Audit Committee has advised the Audit Committee that it has completed its internal investigation related to the matters. The results of this investigation have been shared with the Company's auditors, listing exchange and with the SEC staff. The Company intends to continue cooperating with the SEC in this matter.
Table of Contents
38
As a result of this inquiry, the Company incurred $0.8 million and $1.6 million in legal and other expenses during the three and six months ended September 28, 2019, respectively, and expects to continue to incur related costs pertaining to this matter over the next several quarters. During the third quarter of fiscal year 2019, the Company also reviewed the sufficiency of its insurance coverage and as a result of this review, Cavco's Board of
Directors made a decision to purchase additional director and officer ("D&O") insurance coverage. These new 22 month policies were implemented December 21, 2018. Total premiums paid during the third quarter of fiscal year 2019 for these policies were $15.3 million. As a result, the Company recorded $2.1 million and $4.2 million of additional D&O policy premium expense during the three and six months ended September 28, 2019, respectively, and expects to incur approximately $2.1 million per quarter in Selling, general and administrative expense from the amortization of these policy premiums through the second quarter of fiscal year 2021. Any additional adjustments are expected to be in the normal course of maintaining adequate D&O insurance for the Company.
Industry Overview
According to data reported by the Manufactured Housing Institute, industry home shipments decreased 6.4% for the first 8 months of calendar year 2019 compared to the same period in the prior year. Some of this decrease was the result of the industry's production of disaster-relief homes for the Federal Emergency Management Agency during calendar year 2018 that did not repeat in calendar year 2019. During calendar year 2018, the manufactured housing industry shipped approximately 97,000 HUD code manufactured homes, an increase of 4.3% over the approximately 93,000 units shipped in 2017. Annual shipments have increased each year since calendar year 2009 when 50,000 HUD code manufactured homes were shipped, the lowest level since the industry began recording statistics in 1959. While shipments of HUD code manufactured homes have improved in recent years, the industry continues to operate at relatively low levels compared to historical shipment statistics.
"First-time" and "move-up" buyers of affordable homes are historically among the largest proportion of new manufactured home purchasers. The Company believes that employment rates and underemployment among these groups and other potential home buyers who favor affordable housing are strong. Additionally, improving consumer confidence is evident among manufactured home buyers interested in the Company's products for seasonal or retirement living that may have been previously concerned about financial stability, and now appear to be less hesitant to commit to a new home purchase. The Company believes robust sales of its products may continue while employment and consumer confidence levels remain strong.
The two largest manufactured housing consumer demographics, young adults and those who are age 55 and older, are both growing. The U.S. adult population is estimated to expand by approximately 11.9 million between 2019 and 2024. Young adults born from 1976 to 1995, often referred to as Gen Y, represent a large segment of the population. Late-stage Gen Y is approximately 2.2 million people larger than the next age category born from 1966 to 1975, Gen X, and is considered to be in the peak home-buying years. Gen Y represents prime first-time home buyers who may be attracted by the affordability, sustainability, diversity and location flexibility of factory-built homes. The age 55 and older category is reported to be the fastest growing segment of the U.S. population. This group is similarly interested in the value proposition; however, they are also motivated by the energy efficiency and low maintenance requirements of systems-built homes, and by the lifestyle offered by planned communities specifically designed for homeowners that fall into this age group.
———————————————
It is MHI that claims to represent all segments of manufactured homes and factory-built housing.

MHI has failed to robustly promote enhanced preemption, Dr. Carson's comments, or the fact that DTS is a law, not a negotiating point. Further, isn't it a conflict of interest that MHI accepted sponsorships from Fannie and Freddie?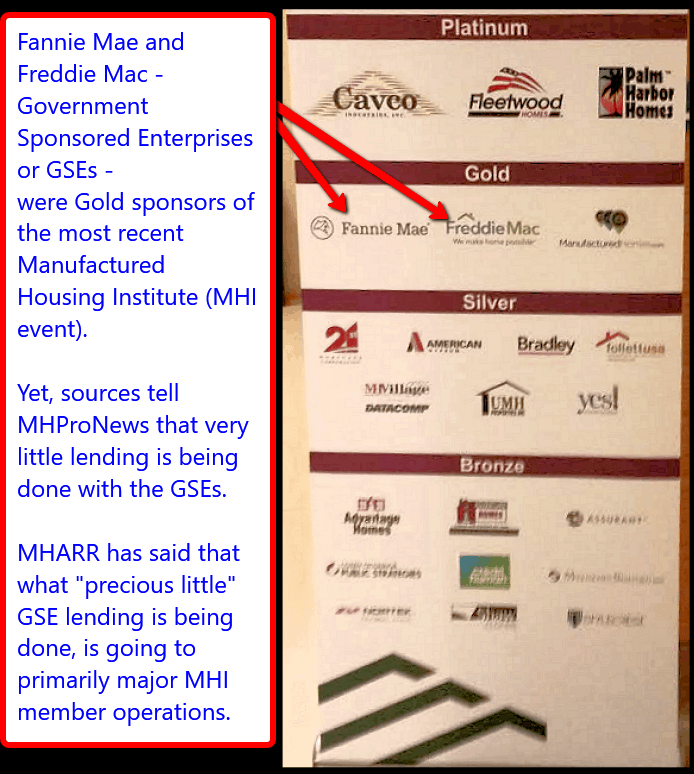 Tim Williams has been all over the map on DTS, and he led MHI for some years. Are Cavco Industries officials seriously claiming not to know about these concerns? There is evidence to the contrary.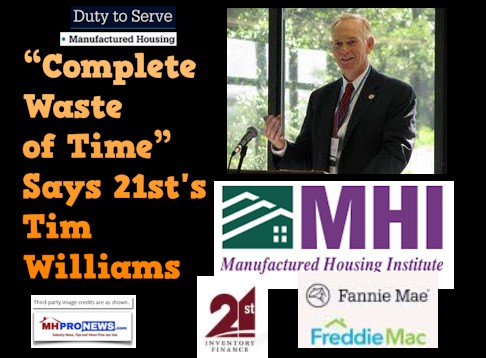 There are have been ample examples of stage-managing useful statements that get little attention beyond our industry's professionals. The recent Senate hearing, reported below, is but one of them. In short order, MHI touted it. But while the tout photo ops, where is the robust effort to promote the useful research that has been produced in recent years that could drive sails up?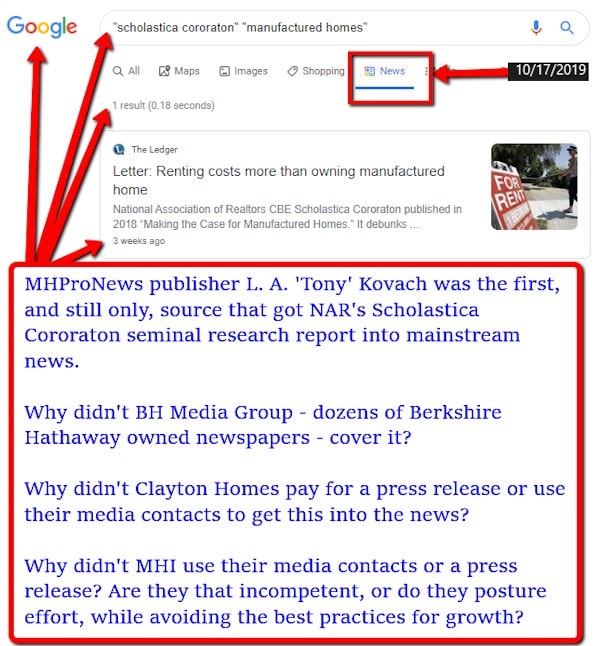 Senate Testimony on Manufactured Housing, Related Letters, and Statements
A relatively small number of companies and leaders could stage manage what is outlined and linked from herein.
Companies like MHVillage and MHInsider that look slick and make Pro-MHI statements, are routinely less impressive and even arguably problematic when carefully examined.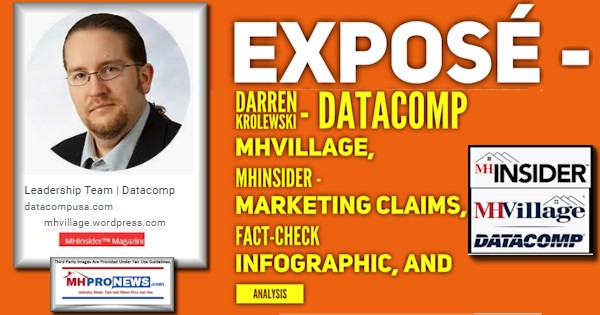 Does MHVillage, Datacomp Depress Manufactured Housing Valuations?
Clayton Homes Exposé – Wall Street Journal, MHVillage, MHInsider, and Statistical Surveys Contradict Clayton Claims – Evidence, Fact Check, Analysis
Despite reams of pro-industry evidence, little of that can be found on the MHI website, as has been repeatedly documented.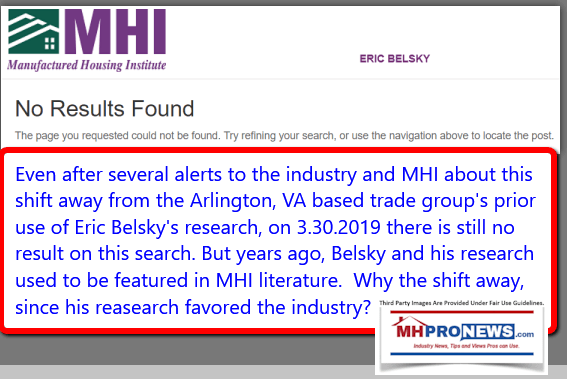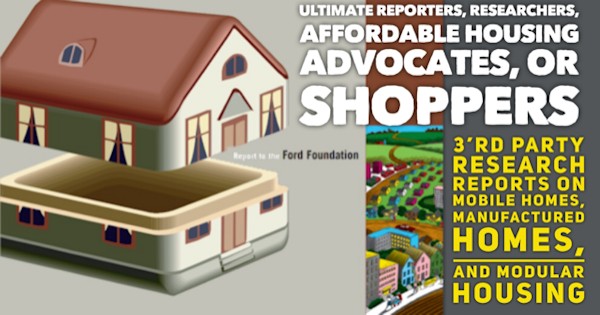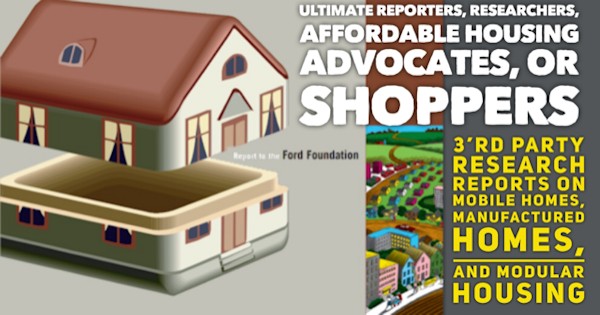 Which begs the questions like these. Are the powers that be in MHVille posturing one thing, but doing something less than effective?
Busted! "Failure Bonus" Paid-Richard "Dick" Jennison, CEO Manufactured Housing Institute-per MHI Document$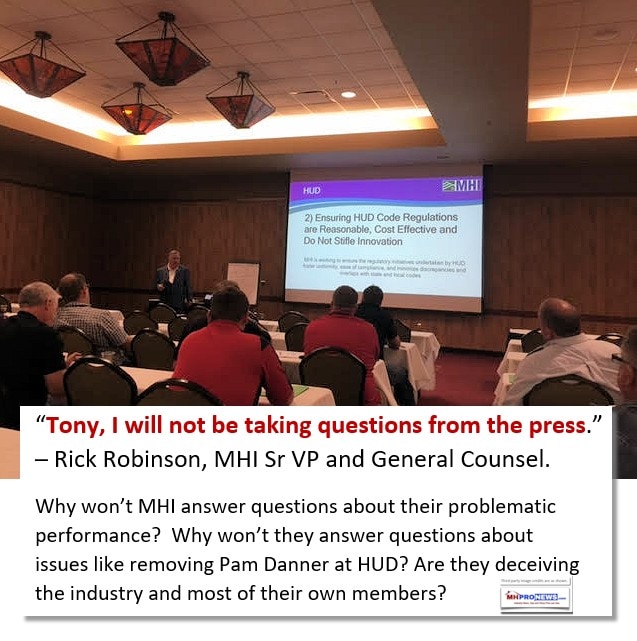 Doesn't the shipments evidence support that conclusion?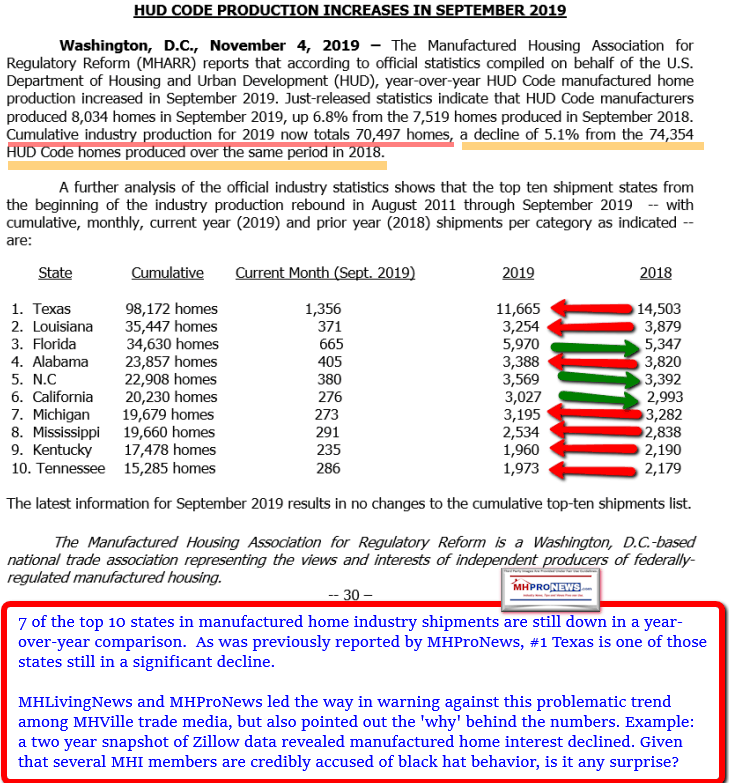 Aren't the powers that be either arguably inept or deviously corrupt? Bear in mind MHI, several Berkshire brands, and the MHI outside attorney were repeatedly given the chance to reply, rebut, clarify, but declined direct comments on such allegations.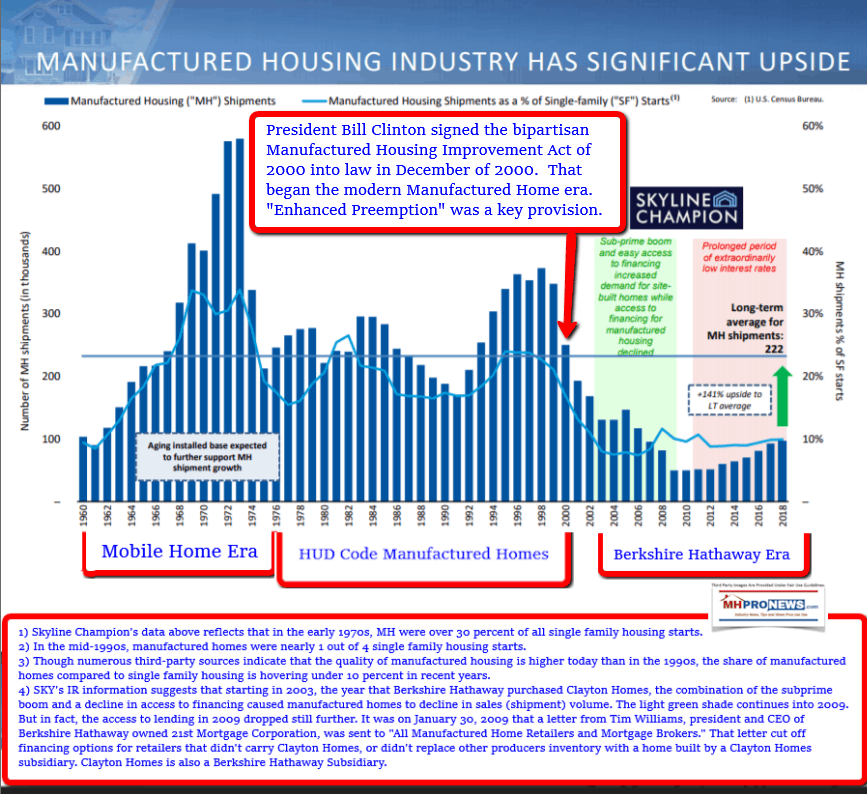 Haven't they established a mechanism that is purportedly designed to avoid FTC, DOJ, SEC, CFPB, FHFA, and HUD scrutiny?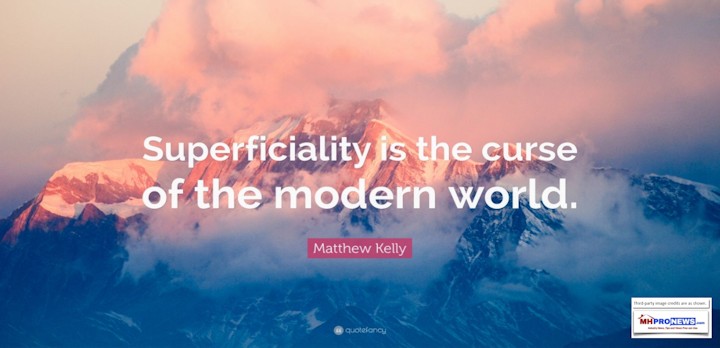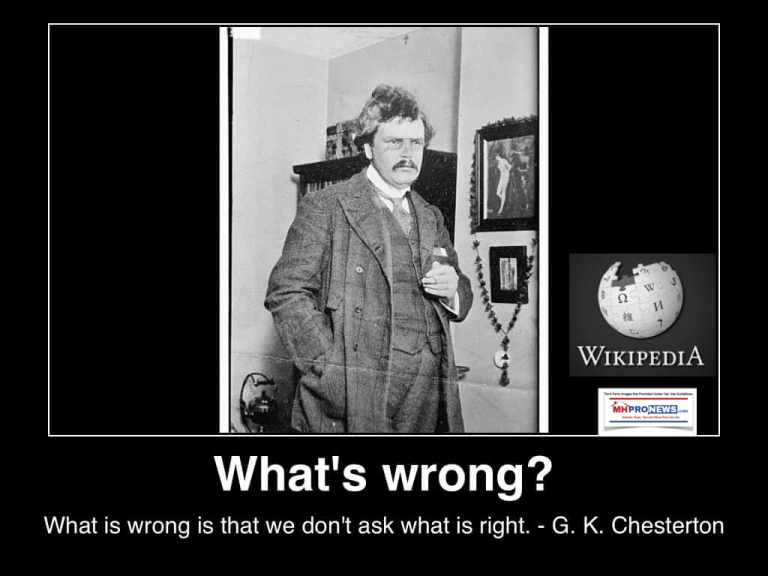 The industry's communities are steadily filling.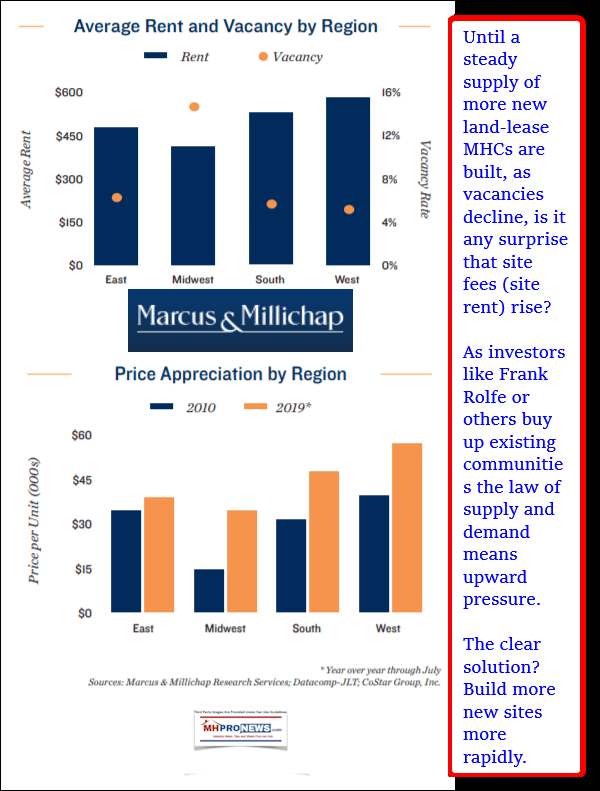 By controlling the growth in the supply of new communities, and keeping notions like enhanced preemption as 'secret' as possible, combined with a steady stream of negative news that often traces back to MHI's own members, it may reduce the interest of potential investors and thus competitors.
Summed up, this outline and the details that flow from it could purportedly evidence:
Motivations for, and evidence of, significant violations of antitrust laws. How so? What may at a casual glance appear to be innocent behavior when carefully examined reflects what some attorneys have said looks like antitrust violations.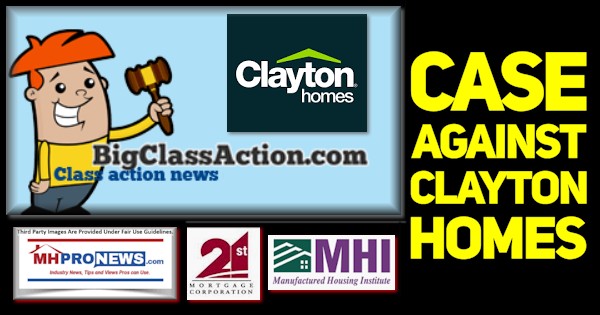 That process linked above hobbled retailers who previously were the primary source for new residents for thousands of independently owned manufactured home communities. That would work to the benefit aggregators, while harming the interests of independents, residents, taxpayers, and others. An example of that is found linked below.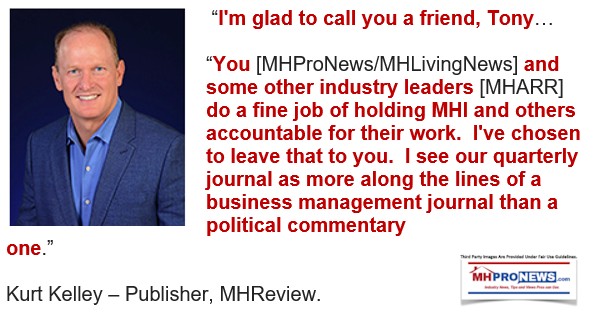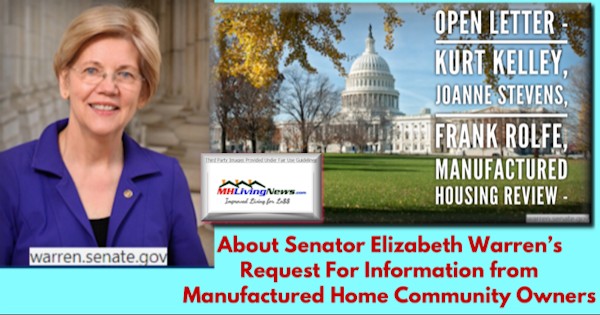 Presuming some measure of 'wink and nod' or more formal behavior colluding in that process, a relatively small group of professionals could 'rig' much of the manufactured housing industry, using MHI as their nexus.
The above and what is linked could arguably reflect potential violations of SEC regulations, keep in mind what occurred about a year ago with Cavco.
"What Are We, Chopped Liver?" MHI Member December 2018 Reactions
These matters could well represent deceptive trade practices, fraud, RICO, misuse of the mails and "wires," violations of IRS regulations, and more.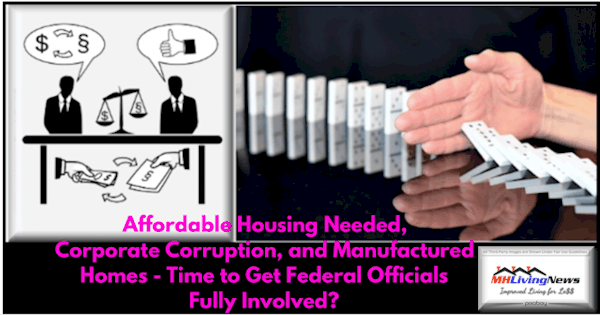 Note that several attorneys have reviewed aspects of this and find the concerns to be credible.
Public officials who have reviewed aspects of this have also found the concerns to be credible.
MHProNews has repeatedly offered to discuss or debate these concerns publicly with key members of the Omaha-Knoxville-Arlington axis and their allies. So far, after over two years of such periodic offers, no takers.
MHProNews has periodically offered to have those who face these allegations to respond in writing, and they have routinely declined.
As good, informed citizens know, Americans are presumed innocent until proven guilty in a court of law, or make some sort of plea agreement. So lots of evidence may be compelling, but they still deserve a presumption of innocence.
That said, numerous lawmakers have raised similar concerns, and related concerns have been raised by mainstream media, albeit without some of the granular detail and expertise found here and/or on our sister site, MHLivingNews.
MHARR has called for public hearings by Congress to probe the failure to properly implement DTS. We concur. We also note that Fannie and Freddie paid MHI to co-sponsor events, why? Were they lobbying MHI not to robustly implement DTS?
Our sources who have or still do work with the GSEs have said that they have play acted interest in fulfilling the DTS mandate, but that they had no real interest or intent to do so, for whatever reasons.
The Wall Street Journal article below makes it clear that there is very little traction on this new class of homes.
Clayton Homes Contradicts Wall Street Journal's "Fannie and Freddie's Latest Push: Factory-Built Homes"
What Cavco's SEC filing – properly understood – demonstrates is that the national trade group that they have helped control – MHI – has likewise purportedly colluded with Fannie, Freddie, Berkshire brands, Cavco itself, and other key MHI members to sideline DTS.
That in turn could open Cavco and others up to a range of new litigation by shareholders who are being told that
MHARR and others are asking for Congressional investigations. We editorially concur. But that should be done with a range of other federal and/or state agencies who could have jurisdiction over various aspects of these issues.
Taxpayers are arguably harmed. Similarly, the economy is harmed.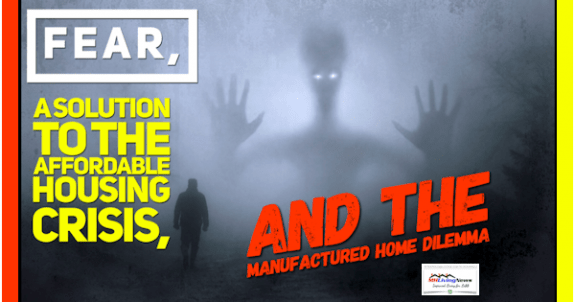 There is a tangled web, much of it hiding in plain sight. But it takes patience to unpack, to understand and then to expose.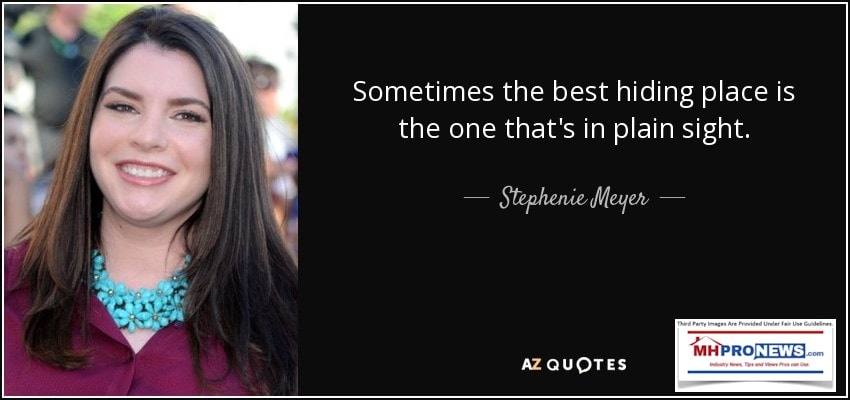 In the meantime, FHFA should compel the GSEs to fully comply with HERA 2008. That should be for all manufactured homes, not just a select few that MHI et al now want to call "CrossMODTM Homes" Again, that's unpacked below.
Paltering, Manufactured Homes, CrossModTM Homes, Manufactured Housing Institute, Clayton Homes, Berkshire Hathaway Manufactured Home Lenders, DTS, and You
Finally, there are good reasons to believe that certain officials at FHFA and at HUD may be colluding with members of the Omaha-Knoxville-Arlington axis. When the revolving door is examined, how Tom Heinemann, Ed Golding, Pam Danner, and/or others that could be named have moved from nonprofits to public office, or back to nonprofits or private business, there are reasons to explore possible conflicts of interest and public corruption. At FHFA, why not start with a look at Jim Gray?
That is a lot to digest, but it could be made ever so simple. Enforce good existing laws.  What this report developed is this troubling, evidence-based concern – that the industry has been undermined from within, for the purported purpose of making it look like market forces are at work in keeping the industry at low ebb.  But when the bad news is traced back, much of it points – via the money trail – to operations linked with the Omaha-Knoxville-Arlington axis and their allies.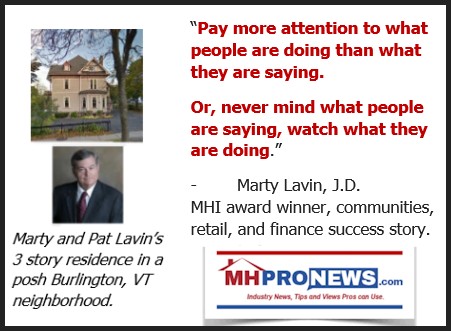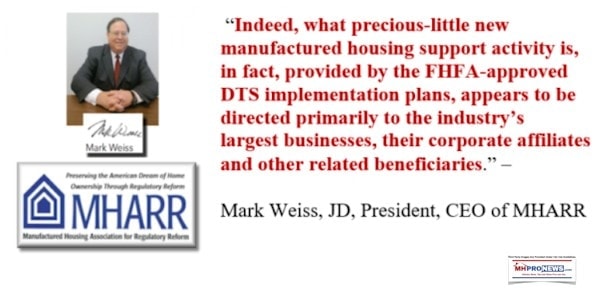 That's our third look today at of manufactured housing "Industry News, Tips, and Views Pros Can Use," © where where "We Provide, You Decide." © ## (News, fact-checks, analysis, and commentary.)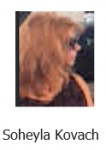 Submitted by Soheyla Kovach for MHProNews.com.
Soheyla is a managing member of LifeStyle Factory Homes, LLC, the parent company to MHProNews, and MHLivingNews.com. Connect with us on LinkedIn here and and here.
Related Reports:
Click the image/text box below to access relevant, related information.
Trailer Houses to Mobile Homes, and Manufactured Housing in Historic, Political, Media, and Business Contexts – For Independent, Evidence-Minded Thinkers Only
Smaller, Independent Businesses, Property Ownership, Manufactured Housing Risks and Opportunities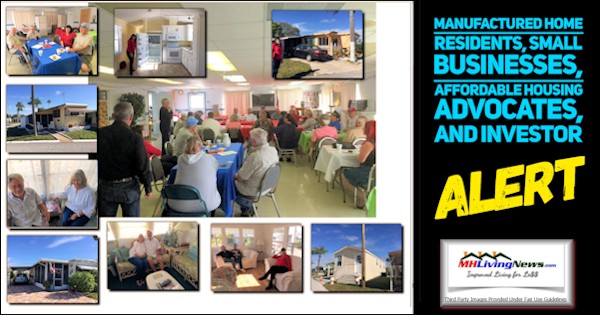 Comparing Manufactured Home Industry Trade News Claims, MHInsider, MHReview, EducateMHC, George Allen Says "Gaslighting" – What Data, SPJ Reveals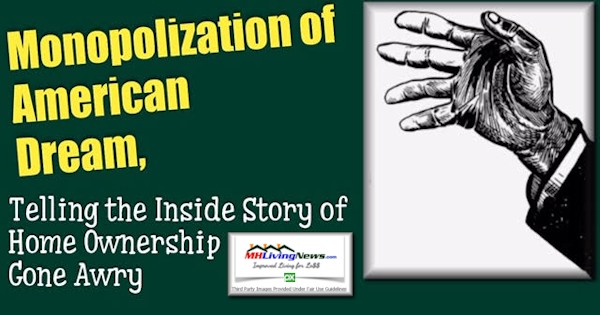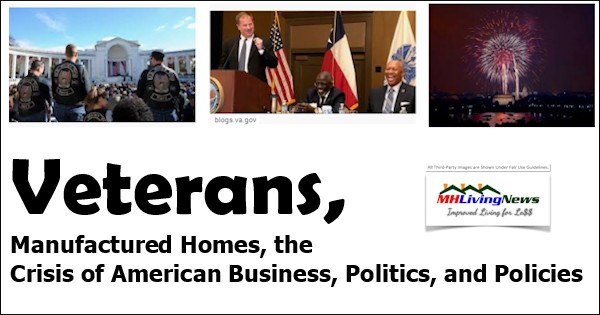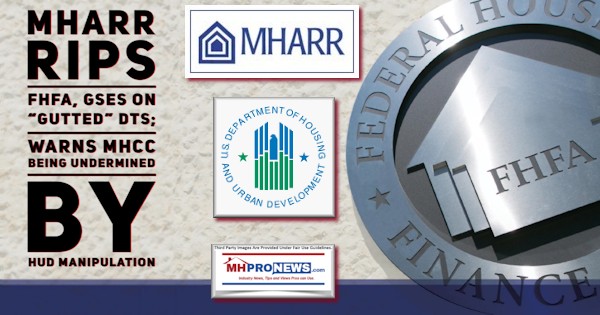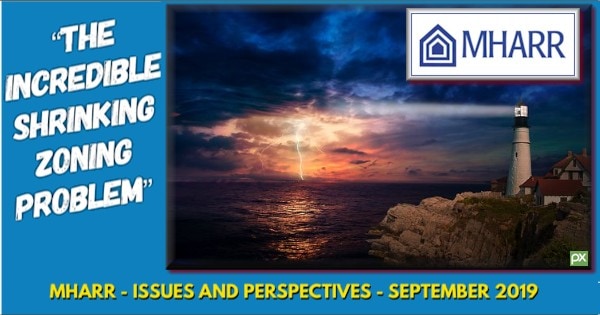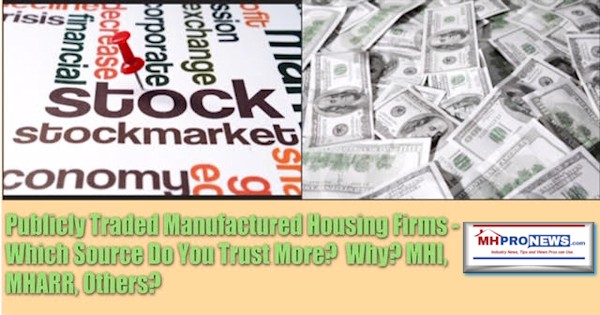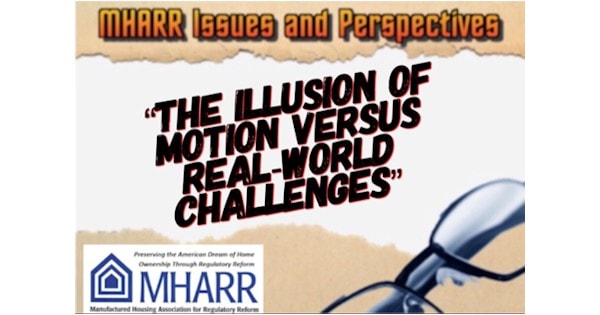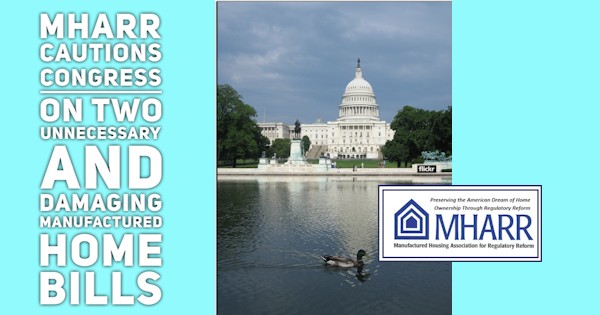 Bombshells! Former HUD Manufactured Housing Program Administrator Bill Matchneer, Cavco's Manuel Santana Statements
Does Misinformation Matter? Revealing But Misleading 'News' by MHInsider and the Manufactured Housing Institute?
Rent Controls and Manufactured Housing Restrictions Targeted in New Presidential Executive Order
Manufactured Housing Institute 'Studies' Threat of National Rent Control, Allen Shivvies MHI, Berkshire Brands
HUD-Corporate-Nonprofit Triangle – MHI's Lesli Gooch Surprising Letter Drops, Places HUD-GSE-Nonprofit Exec in Crosshairs
"Tug of War" – Manufactured Home Community Legislation – "Vicious Cycle Goes On," Impacting Industry, Home Owners, and Potential Buyers
Factoids About Manufactured Housing Professional News Engagement Reveal Federal, Regulatory, Corporate, and Investor Interest
Community Leaders on the "Vampire King," plus Sunday Manufactured Home Headlines in Review, Week of 10.20 to 10.27.2019
Senator Elizabeth Warren Takes Aim, Blasting Again MHI Member Company in 2020 Campaign Stop
Vise Squeezing Independents and Residents – Messages with Manufactured Home Community Leaders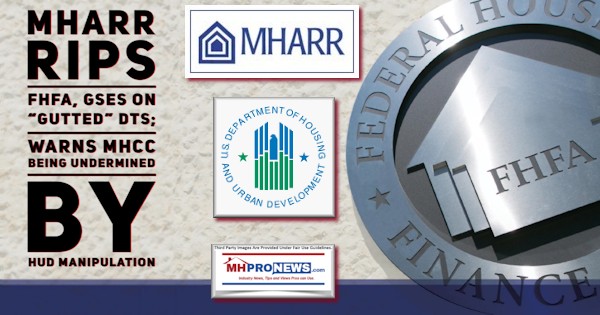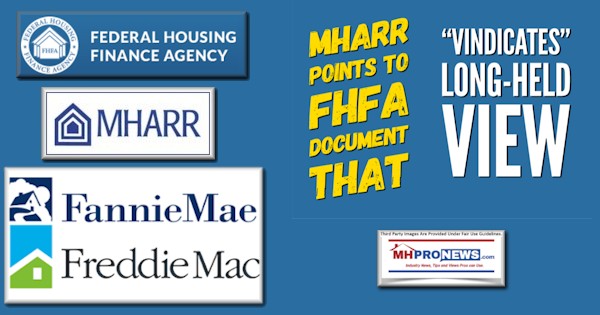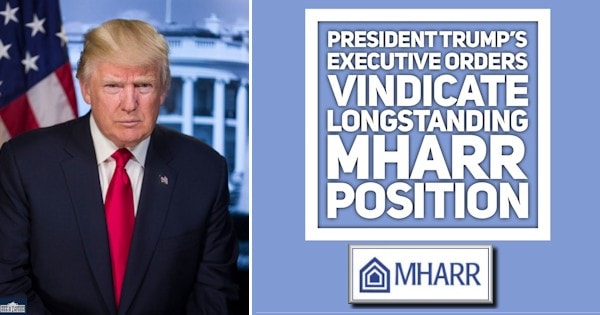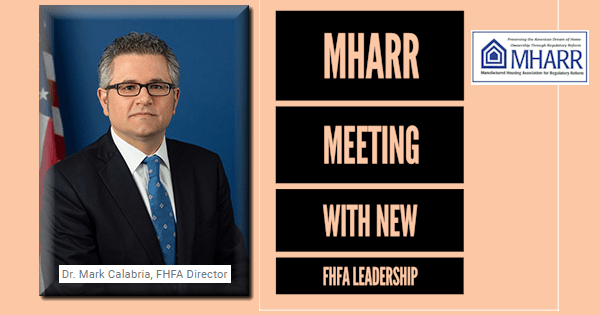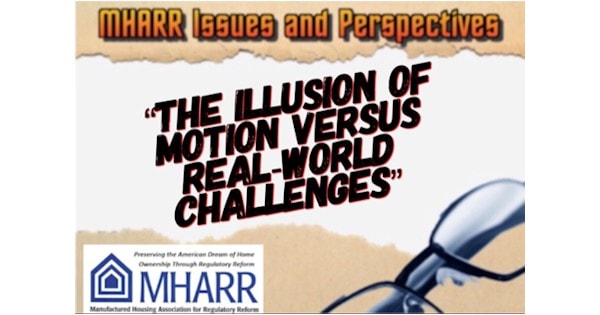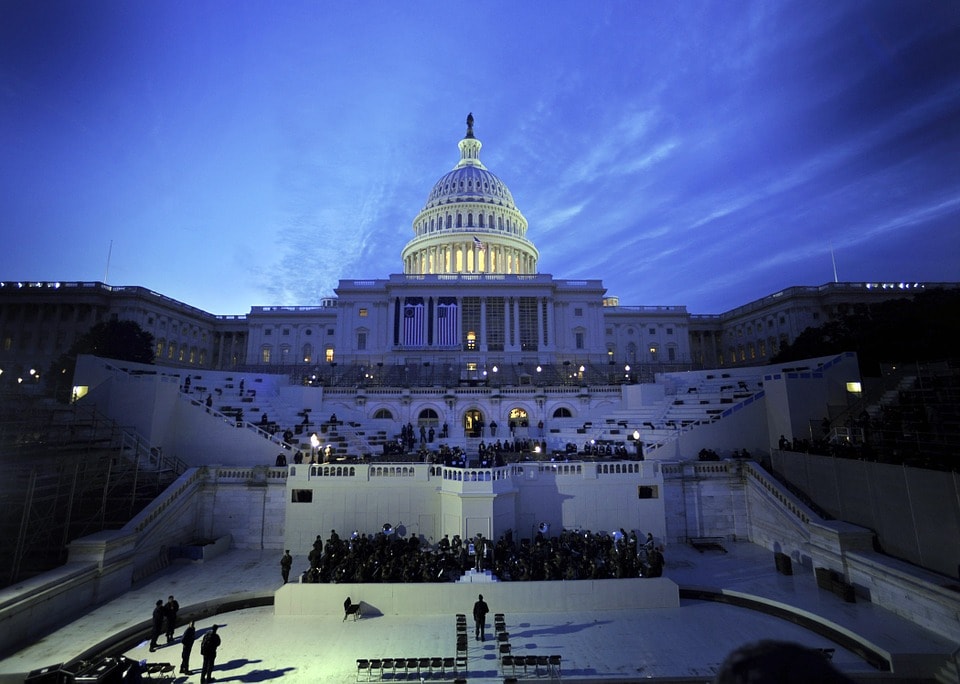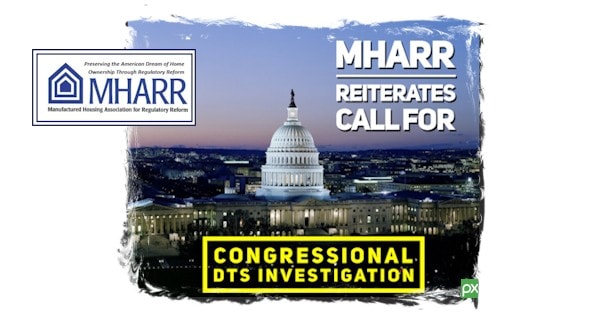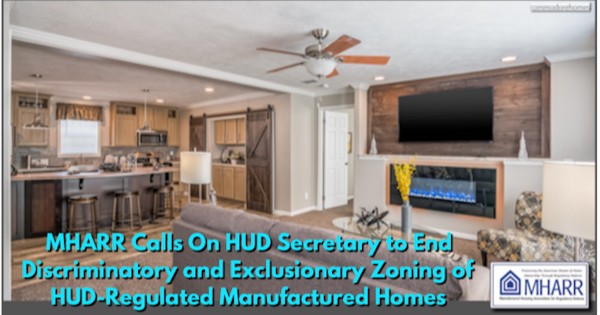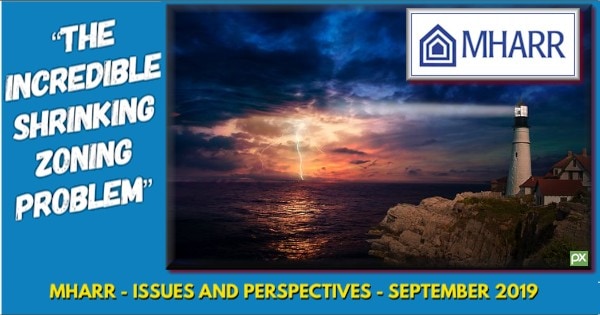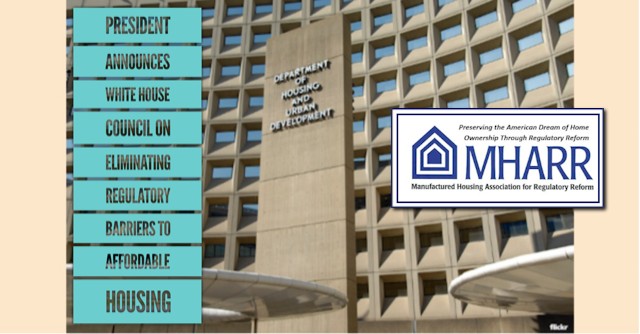 A Tale of Two Cities, Affordable Housing, Manufactured Homes, and You