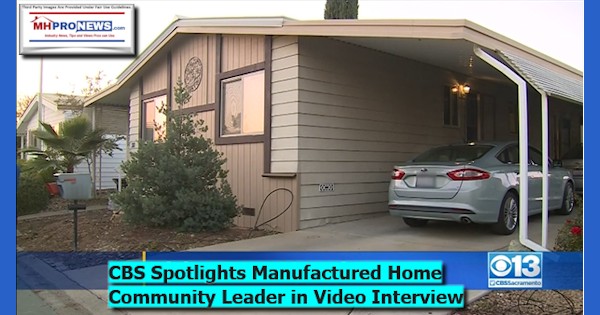 In Rancho Cordova, CA, the latest salvo in the conflicts over affordable housing and the future of manufactured homeowners and communities has been fired on a local CBS affiliate's newscast.
CBS13 said, "Rent increases are making life difficult for seniors living in a Rancho Cordova manufactured home community.'
It's a peculiarly familiar story. The president of the Homeowners Association there is fighting the community operator who has deeper pockets, in part by requesting the city to create a special ordinance to keep residents in their homes.
Bob and Mary Van Cleef moved from San Jose to the Mobil Country Club in Rancho Cordova after their 401K was wiped out in 2009. They paid $90,000 for their home and $805 a month for rent, but there's a catch.
In "a manufactured home community is we own the house, we rent the dirt," Bob Van Cleef bluntly said.
There are two versions of this video by CBS 13. The longer version has commentary by both Bob and his wife Mary Van Cleef. It's the first video below.
MHProNews readers must be mindful that a 20-minute interview has been reduced to two different versions, each one less than a two minutes in CBS13's news report. Readers may recall that Dick Ernst spoke longer, and got perhaps the same amount of actual airtime when PBS interviewed him some years ago as a pre-communications spokesperson for the Manufactured Housing Institute (MHI).
On the plus side, Van Cleef is using proper terminology with respect to manufactured homes, and that perhaps influenced the reporter that did the interview to do the same. That bodes well for someone very new in his role as an emerging spokesperson for resident-organizers who are seeking to protect their rights as homeowners.
Here is the longer version of the Van Cleefs comments in the first of two CBS 13 videos.
On the minus side of these news reports?
For the industry's white hat professionals, the impression is clearly made of Storz Investment Group that they are predatory. While that label may fit them, the general public watching such a 2 minute local news might mistakenly presume that this is how all manufactured home community operators do business. To the credit of the CBS affiliate, they subtly made the point in their focused report that such was not the case at this same property, not so long ago.
Then, per CBS13's reporting, Storz swooped in, and it all changed. For brief videos, they are well crafted, based on all that is known at this time.
"Some people only have $46 to live on, some of them have to get help from the outside," Mary Van Cleef said, adding "So it's sad some of the people we just met might have to leave next year." What is implied, but not obviously stated, is that it wasn't always this way at the same location, known as the Mobil Country Club.
More on Storz – that own Mobile Country Club and other properties in California – and their battle with residents in the report linked below.
Gold River Messenger Report – Seniors Face Economic Eviction Due to Rising Manufactured Home Site Rent Costs
With that tee up, let's now look at the shorter version of the CBS affilate's second video.  Note that Bob and Mary Van Cleef love their manufactured home, it is the pressures caused by purportedly aggressively rising site fees that is their complaint, concern, and a bane for residents like them and for white hat operations elsewhere.
A Richer, Fuller Picture?
It is no slam on CBS13 to say that there is only so much time they had for their report. Given whatever their time constraints were, their cameraman, producer, and on-the-scene reporter did a superior job to what many in mainstream media have, in as much as information taken was accurately conveyed and correct terminology was often used.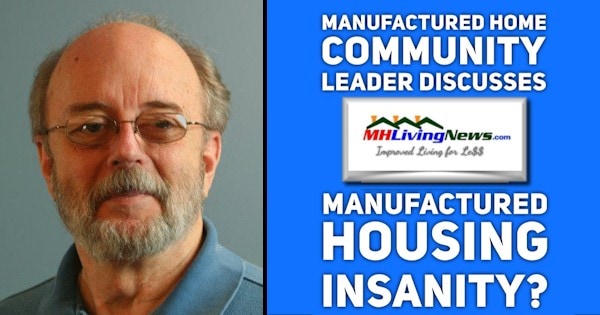 That said, for first time readers here, those in the ICYMI category, or others who simply want a deeper understanding of Bob Van Cleef's thinking, see the reports above and below.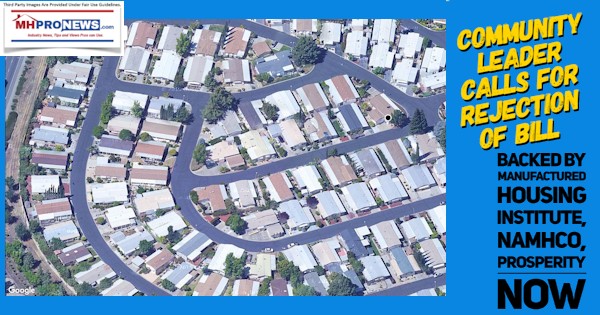 With that backdrop, Bob's ask to local officials makes more sense to those researching this vexing issue.
"We're looking for what we call a site rent control ordinance because it's not like an apartment, it's not like a house, so we're looking for a rent control ordinance to stabilize things a little bit," Bob Van Cleef said to CBS13.
MHProNews received feedback from an affiliate of Storz previously, but the actual property management declined comment.
The Van Cleefs are pledging to march on in their fight for their neighbors and themselves.
Beyond Problems, Solutions?
Meanwhile the solution to such issues, as Van Cleef himself has said in the reports linked above, is in a broader plan that includes more new communities being developed so that the supply and demand equilibrium will come into balance. Given that Sun Communities has now said that it can be less costly to develop a new property than to buy an existing one, will manufactured housing now begin to see a new trend emerge that will benefit current manufactured homeowners, white hat operators, or others by working with ethically minded investors in a fashion that can benefit all but the predatory consolidators and their allies?
Stay tuned.
Because as the first report below the byline and notices below makes clear, Storz and the issue facing the Van Cleefs and others in Mobile Country Club is far from a one-off.
This is a pattern that is national in scope, although it is thankfully not a universal problem. There are white hat operations in the community sector, just as there are white hat producers, retailers, lenders, and others serving the public in the manufactured home industry. Thus it must be understood that rent control alone, based upon the historic pattern, will without new construction only push out over time more 'mom and pop' operations, who then tend to sell to those who are buying.  That would be consolidators like Storz, "Frank and Dave," Havenpark, or others who are all too often affiliated or connected with the Manufactured Housing Institute (MHI).
It is a tangled web, as the "follow the money" report linked below makes clear, that often leads back to key players in the Omaha-Knoxville-Arlington axis and their allies.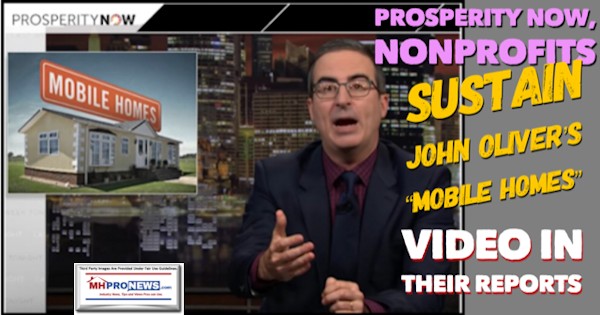 That's your first installment today at manufactured home industry's #1 source for "News, Tips, and Views Pros Can Use," © where "We Provide, You Decide." © ## (News, analysis, and commentary.)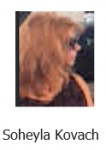 Submitted by Soheyla Kovach for MHProNews.com.
Soheyla is a managing member of LifeStyle Factory Homes, LLC, the parent company to MHProNews, and MHLivingNews.com. Connect with us on LinkedIn here and and here.
Related Reports:
Click the image/text box below to access relevant, related information.
Manufactured Home Community-Connected Professional Sounds Alarm, Impact Communities, Frank Rolfe, Dave Reynolds, and Looming Rent Control
Lesli Gooch's Award-Winning White House Manufactured Housing Meeting, plus Sunday Morning Manufactured Home Pro Headlines in Review-10.27 to 11.3.2019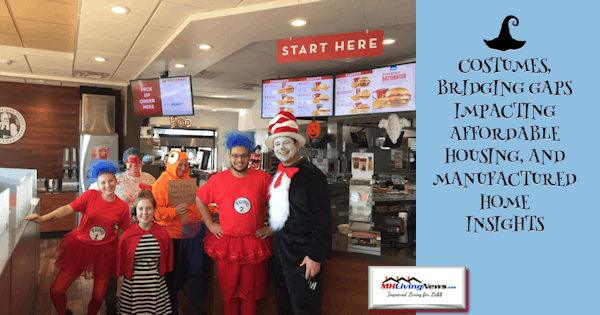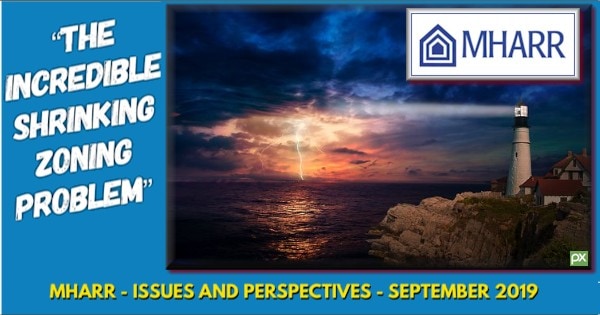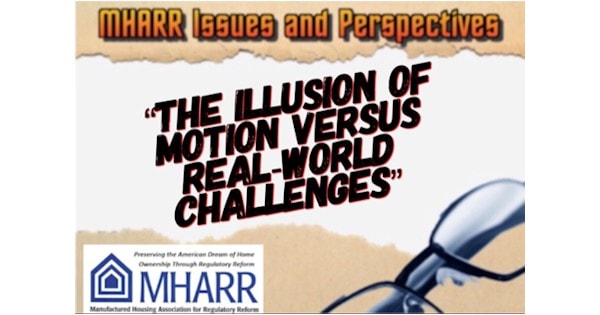 "It's a Con" – #OpenMarkets Touts Matt Stoller's "Goliath," "100-Year War Between Monopoly Power and Democracy"