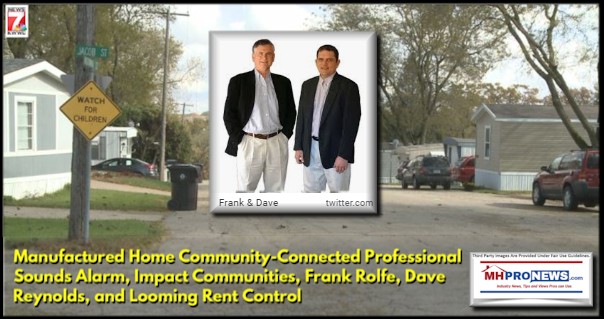 In a recent off-the-record comment to Manufactured Home Pro News (MHProNews), a long-time manufactured home communities (MHCs) connected professional had this to say about what lies ahead in Iowa, where Frank Rolfe and Dave Reynolds led Impact Communities has been stirring up resident ire – with negative news headlines that have followed.
"It will make for an interesting legislative session in 2020. On that front, it's not clear what the odds are for passage of [rent control] legislation. A bill the industry didn't like passed the Republican Senate last year, but not the Republican House. The bill is eligible for debate in 2020. That bill could either die, pass, be amended further and sent back to the Senate.  Also, another option is to see additional bills introduced.  Senate leaders last year expressed no desire for rent control.  Iowa is one of 20 or so states, many years ago, that passed a prohibition against rent control.  If that law weren't on the books, local governments would have the power to enact local rent control."
That came as a result of a report by local and regional news operations, such as KWWL, which filed the following report last month, provided below under fair use guidelines for news media. The original photo at the top came from Ashley Scott at the KWWL news, but the photo of "Frank and Dave" next to that trash can was edited in by MHProNews, as were the text graphics and logos.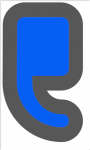 DUBUQUE, Iowa (KWWL) – Local lawmakers are now working with residents of the Table Mound mobile home community against what some call "predatory practices."
Table Mound was purchased by Impact Communities in the summer of 2017. Since then, residents have complained that their rent has increased as much as 60 percent.
According to Dubuque County Board Supervisor, Dave Baker, rent was previously $270 a month with water, sewage and trash included. Now, rent has increased to $420 with no utilities included.
"Some of these people just can't afford it. There's a lot of elderly people, there's disabled people, there's veterans and some people on lower incomes." said Baker. "And what happens is if they can't afford it, then they have to find somewhere to go."
Many residents have been struggling to pay these rates. And others have been forced to leave.
"Basically, we've had a number of evictions within the last few weeks. It's an alarming number, And it appears that if you're late on your rent then they're going to start the eviction process," said Baker. "And for some of these folks, they have been put in a position to where they can't afford it."
Some residents have also complained about having issues with waste sewage and broken fire hydrants. Now, city, county and state lawmakers are getting involved.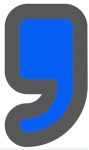 They have encouraged tenants to form their own residents union. And local supervisors have also connected some residents with lawyers.
###
That news station cited above – KWWL – isn't the only one that has made that same land-lease community, or Impact Communities problematic practices, an issue in Iowa. KCRG filed this video news with an accompanying text report.
MHI's Code of Conduct
Other voices on the ground in Iowa and elsewhere have expressed concerns that despite the Manufactured Housing Institute (MHI) and their National Communities Council (NCC) so-called 'code of ethical conduct,' that officials with the Arlington, VA based trade group haven't taken any serious known efforts to enforce those purported ethical standards in any tangible way. When asked to comment about such concerns at the reports shown, neither MHI, their elected leaders, or 'Frank and Dave' would comments to MHProNews.
So much for MHI's ethical code? Just more window dressing for outsiders who don't follow the details closely? Beyond talk, where is the evidence? Because the problems are mounting.
National Communities Council of the Manufactured Housing Institute "Code of Ethics," SSK Communities Update, Review
MHProNews Analysis
It is an open question if there was a tangible plan some years back to weaponize the manufactured home community sector of the industry through negative events that create problematic issues for residents. What is clear is that CBS last month spotlighted concerns through a popular TV show that drew in one episode almost double the number of views reported for John Oliver's infamous "Mobile Homes" video last April, 2019. While there may be overlap, some 18 million (+/-) Americans have watched the John Oliver video, or CBS' NCIS episode, which the later is reviewed in the report featured below. Where is the outrage by MHI and the NCC over the problematic behavior of their own members?
"Going Mobile," "Midas Mike," "Okay, Trailer Park it Is" – CBS' NCIS Spoofs Manufactured Home Community Living, Including Frank Rolfe Type Character
With 2020 Democratic hopeful such as former HUD Secretary Julian Castro and Senator Elizabeth Warren making 'predatory practices' at manufactured home communities a campaign issue, there are serious concerns that not only Iowa, but the entire U.S. could face national rent control as part of a 'plan' to combat these vexing problems. Whatever one might think of Senator Warren's politics or policies, she can be glib at turning a phrase. She's called practices like those of MHI connected members such as Impact Communities 'legalized looting.'  Warren has specifically addressed Frank and Dave in writing. What that logically means is that a large part of the manufactured home industry – and by implication, its investors and homeowners – are being undermined from within the industry, by so-called 'leaders.'
"Legalized Looting: Mobile Home Rent Increases Require Wall Street Reforms" Says Senator Warren
Even though the need for affordable housing is at or near record levels, given the volumes of negative news about – often involving manufactured home communities, because of practices like Frank and Dave's or MHI member Havenpark Capital – is it any wonder that new HUD Code manufactured home shipments are in a year-over-year decline? When members of both major parties are lining up against these practices, what can the industry expect if changes aren't made?
Republican Senator Wants Study of Manufactured Home Communities, Rent Control
While the possible successor to be the next MHI president, Lesli Gooch preens for MHI readers in photo ops – as is reflected in the report linked below – where is the real action from Arlington to stop their own members who are sparking these problematic behaviors, harmful headlines, and the threat of possibly small-business killing regulations?  Click the image or the link below to see that new report on MHI's latest "Illusion of Motion" move.
Lesli Gooch's Award-Winning White House Manufactured Housing Meeting, plus Sunday Morning Manufactured Home Pro Headlines in Review-10.27 to 11.3.2019
Rent control without more construction is a band aid at best that will over time drive more 'mom and pop' owners out, which means more of those predatory firms that resident groups have come to fear will gain ground. Independents, resident-homeowners, and others are the de facto targets of these moves, like it or not. There must be more new manufactured home-sites built, giving current and potential housing seekers an option that the currently lack. Sun Communities recently said that it is now less costly to build a new site than to buy an existing one in many cases. The facts support what MHProNews and MHLivingNews has been advocating for the benefit of most, save the consolidators.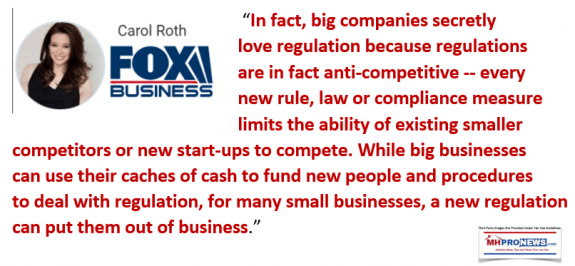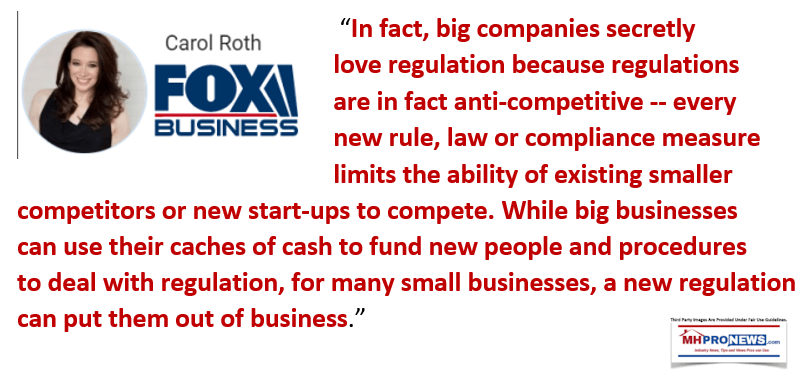 "Frank and Dave" have clear ties to not only MHI, but Berkshire Hathaway brands that they routinely promote. Are these just coincidences?  Or are they something more sinister that merits Congressional, Attorneys General, or other legal investigations, review, and action? There are residents and professionals alike that think the later makes sense, as some of the related reports below reflect.
Frank Rolfe, Mobile Home University, Protests, Black-Eye News, and "Investing" – Ultimate Video Collection
In an economic sense, only the owners of manufactured home communities and those in alliance with them benefit from problematic practices that harm vulnerable residents. Residents leaving just means another sale or rental in the future for a 'black hat' type operation. Call it mercenary, legalized looting, vulture capitalism, or whatever you want.  But is this the lifestyle those residents were promised? Isn't it increasingly obvious how does stories like these harm the white hats in manufactured housing?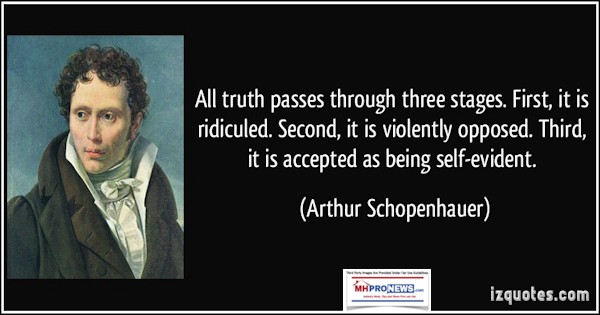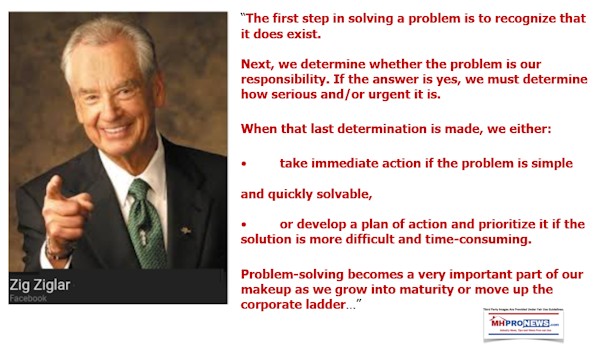 That's your somber second installment today's at manufactured home industry "News, Tips, and Views Pros Can Use," © where "We Provide, You Decide." © ## (News, analysis, and commentary.)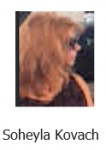 Submitted by Soheyla Kovach for MHProNews.com.
Soheyla is a managing member of LifeStyle Factory Homes, LLC, the parent company to MHProNews, and MHLivingNews.com. Connect with us on LinkedIn here and and here.
Related Reports:
Click the image/text box below to access relevant, related information.
Manufactured Home Leader's New Stats Sounds Ongoing Warnings, Unpacking Their New Data
Clayton Homes "Pissed Consumer" Video Reviewed, Fair is Fair, and Manufactured Housing Industry Impact
Gold River Messenger Report – Seniors Face Economic Eviction Due to Rising Manufactured Home Site Rent Costs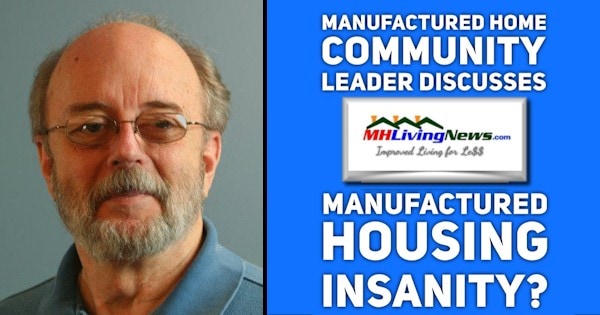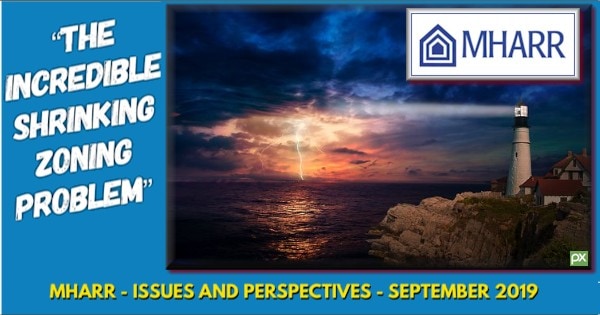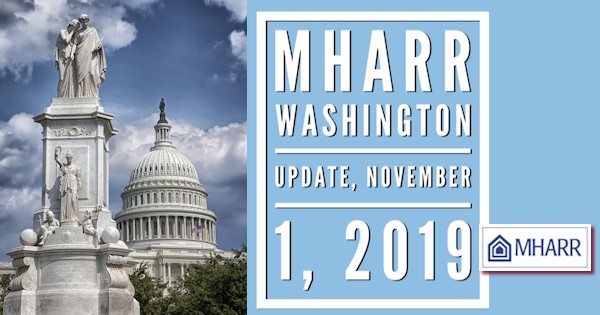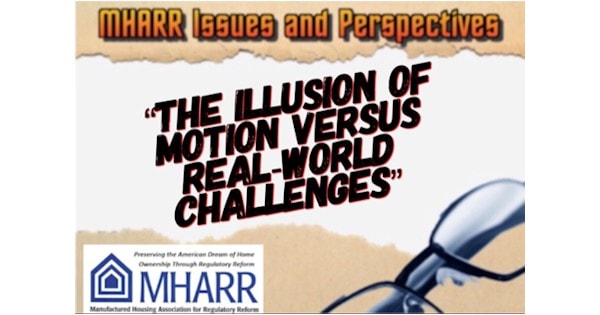 A Tale of Two Cities, Affordable Housing, Manufactured Homes, and You