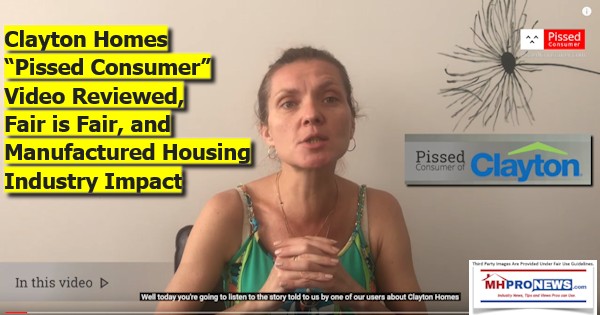 Every typical person is born with emotions as well as the ability to reason. It is a safe bet that the Creator of all felt that both emotion and reason were necessary for humanity.
While there are emotions attached to certain reports, to properly approach any topic one must be able to separate emotion and reason to insure an accurate, fair, and cogent narrative.
In reviewing the video below, in fairness, it would be too much to say that every Clayton Home is a 'bad home' as this video's still screen states. There are good reasons to believe otherwise. One is federal data, two is Clayton's own data. Additionally, there are Clayton Homes team members that tell MHProNews that from their point of view Clayton Homes works hard to get and keep customers happy.
That said, it must also be acknowledged that stories like this are hardly a one-off. Just a few examples of mainstream news, other videos and reports are linked as shown. One of several reported federal investigations of Clayton and their affiliated lending is linked here.
MHProNews and/or MHLivingNews gets a fairly stead stream of contacts from the public about homes that they purchased, often about Clayton, that they feel are not being properly serviced. We also get messages from competitors of Clayton that give us insights, plus Clayton team members too.
As a reminder, we advise those giving news tips to MHProNews that work for a major company not to do so using a company's own email. Depending on the system that they use, that could be easily traced. News tips are best sent via a personal email address.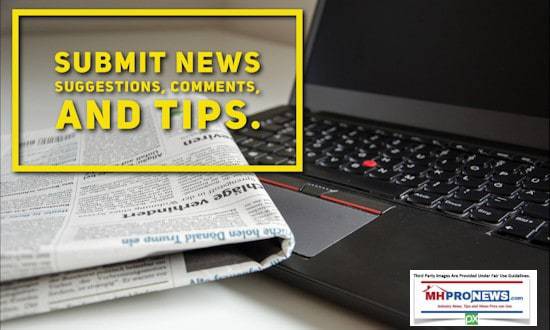 That said, for whatever reason, videos like this pop up an a fairly regular basis. Given Clayton's sheer size, it is problematic not only for them, but arguably for the industry at large. Here are the homeowners concerns as stated during a video interview by a "pissed consumer" group.
Having stated the flip side, let's now ponder the concerns raised my a steady stream of consumers and professionals. Let's start with the YouTube page for the above which stated, "Clayton Homes review: "My 2018 house has leaked since before it was delivered. After 6.5 months I have extensive water damage and mold everywhere. I keep getting nothing but Lies from Clayton." Ouch.
What is hard for Clayton Homes to escape is that their own Net Promoter Score (NPS) from their own annual report is far from perfect. In fact, on a 10-point scale a 6 NPS by Clayton's own measure in a classroom grading system would yield a D or an F grade. Who says? Wikipedia.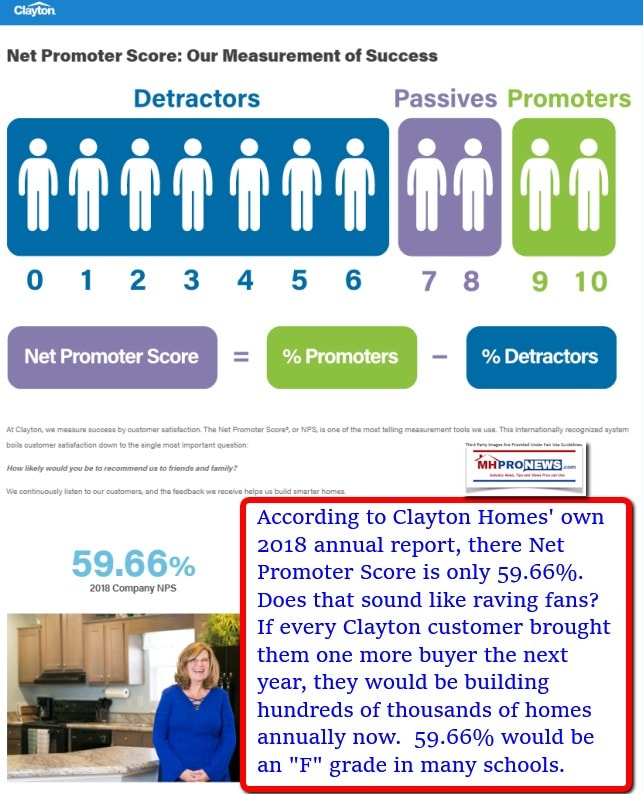 One could belabor this in several ways. But instead, we'll link up the 'hub' report below, along with others in the related reports, and beyond the bylines.
Logically, if someone applies the reasoning used by Tim Williams, President and CEO of Clayton's Berkshire Hathaway sister company, there ought to be a steady denial and/or distancing by other industry firms of Clayton, until such time as they get a Net Promoter Score in the upper 90s vs. the 60s.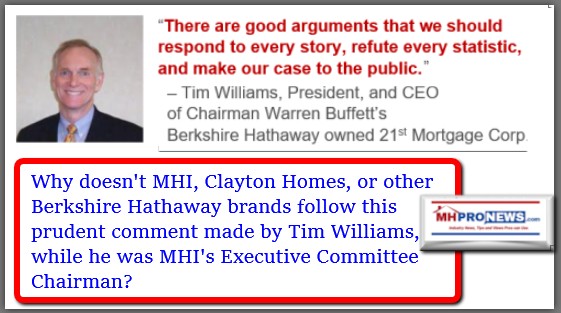 To the degree that a company is connected with a trade group or others that don't rebuke Clayton publicly for problems caused in videos like the viral John Oliver video, one could make the case that they are placing themselves in a similar bucket as Clayton is.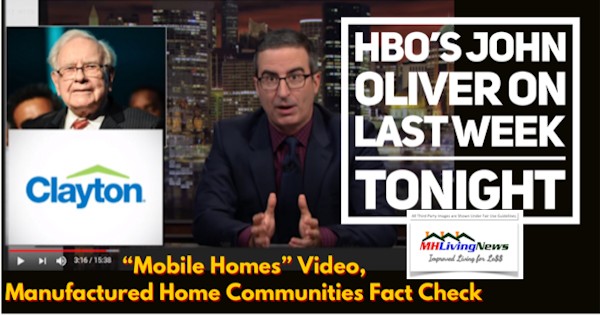 Never forget that Warren Buffett – per the evidence that has yet to be challenged by MHI and/or Clayton Homes after numerous requests to comment – has for whatever reason apparently funded through dark money channels several attacks on the industry, and even on his own companies. Think of it as a barrier of entry, persistence, or exit.
Barriers to Entry, Persistence, and Exiting in Business, Affordable Housing, and Manufactured Homes
The logic of it could be that they and their allies have acquired other operations at a discounted valuation while avoiding FTC or DOJ scrutiny.
The industry is underperforming. That's a fact many in the industry agree upon. Interest in manufactured housing has declined, per Zillow.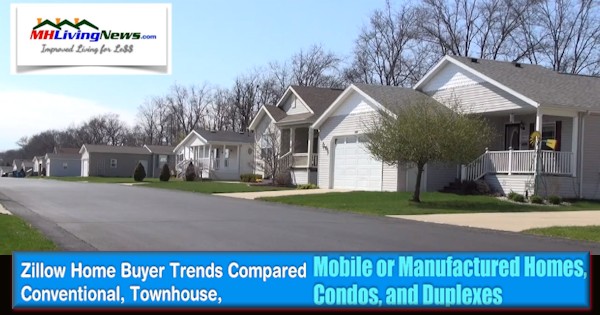 Given Clayton's sheer size, is there any reason to doubt that part of that underperformance is tied to their service record and video's/complaints like the one shown above?  But once more, we must keep in mind that there are white hats working for purported black hat brands. That food for thought is your final almost-midnight look in your final installment today of the #1, most read, manufactured home professional's "Industry News, Tips, and Views Pros Can Use," © where "We Provide, You Decide." © ## (News, analysis, and commentary.)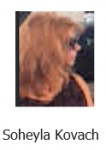 Submitted by Soheyla Kovach for MHProNews.com.
Soheyla is a managing member of LifeStyle Factory Homes, LLC, the parent company to MHProNews, and MHLivingNews.com. Connect with us on LinkedIn here and and here.
Related Reports:
Click the image/text box below to access relevant, related information.
Clayton Homes Exposé – Wall Street Journal, MHVillage, MHInsider, and Statistical Surveys Contradict Clayton Claims – Evidence, Fact Check, Analysis
Native American, Racial Minorities in Housing and Manufactured Homes, per FED, Harmed by Lending Practices, Clayton Homes, Berkshire Hathaway Affiliated Lenders Cited
Clayton Homes, 21st Mortgage, MHVillage, Manufactured Housing Institute Leaders Challenged
Comparing Manufactured Home Industry Trade News Claims, MHInsider, MHReview, EducateMHC, George Allen Says "Gaslighting" – What Data, SPJ Reveals
Doubling Down on Debunked Data, Latest Bold MHInsider Claim Unpacked
New, Heartbreaking Data Revealed by MHProNews for Omaha-Knoxville-Arlington Axis and Allies
Fair is Fair, Fine New Letter by Manufactured Housing Institute EVP Lesli Gooch to HUD Secretary Ben Carson Examined
A Tale of Two Cities, Affordable Housing, Manufactured Homes, and You
Body of Evidence, Federal Trade Commission (FTC), Manufactured Housing Institute Staff, Gaslighting – the Growing Case