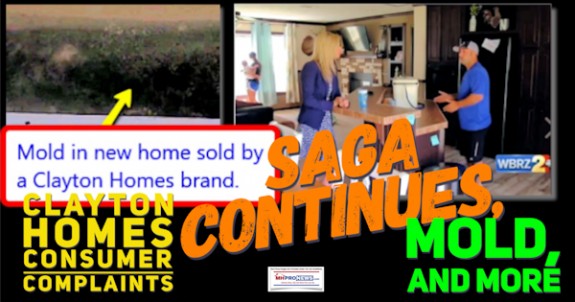 Before diving into the update, for those who missed or need a refresher on the red-hot report on the ABC news affiliate video report about Clayton Homes complaints, you can see the video and commentary at the link below.
Clayton Homes Ripped by Customer Complaints Spotlighted on ABC News
MHProNews has called:
The retailer.
The TRU River Birch plant, owned and operated as part of Clayton Homes.
A Clayton/Maryville HQ contact that a TRU staffer advised us to call to get to a simple question.
Was the home built before or after the Clayton takeover from River Birch?
MHProNews made it clear that we were open, of course, to learning anything more than any of the above involved wanted to share.  But even that simple question about when this specific home was built, as of this time, has not been answered.
Clayton Connected Sources Share Insights…
Off the record, several comments have come in from informed sources who have or still do work with Clayton's manufacturing division.
One comment was that Clayton is happy to reimburse retailers for authorized work done.  That's a practice that is fairly common for manufactured home producers.  It's a valid statement, as far as it goes.  There are several questions, though, which that too raises.  Where was the follow up by the factory to what the retailer said, per local media, the repeated efforts to give the factory out to the Navarre residence?
Because no one at Clayton wouldn't formally reply, that is a question left hanging.
"Trailer R Us"
An inside joke, inappropriate but share by several in the industry with MHProNews, is that the Clayton "TRU" name is short for "Trailers R Us."  That's noted, because Cody Navarre said on camera that his desire is for them to take the "trailer" [sic] back, and he'll have a site-built house constructed.  It's improper terminology. But what would it take to erase that nomenclature from the Navarre family's vocabulary, after this?
Another TRU retailer told MHProNews that he had a manufactured home that he could "see daylight" out of the corner of a bedroom. A Clayton contact told the Daily Business News what causes that, explain that is an "easy fix."  That said, that retailer told MHProNews that they'd tried to get the Clayton factory out for months.  They were "afraid to sell that home," in that condition. They also didn't want shoppers to see that, and possibly cost them sales for non-Clayton product.
A Clayton source also said that after watching the video on the original report, linked here, that several items on that home owner's list were cosmetic items, which could have been done "in a day."
That may be true.
But the TRU River Birch service crew came out and fixed only a window, finding mold.  They said they would be out later in the week to "replace" the roof. Time will tell.
Regardless of when this home was originally built, absent any insight to the contrary from Clayton Homes, they are presumably responsible for the service of any new home under warranty. After months of delay, per the ABC affiliate report, that first factory service run finally occurred.
So Clayton has apparently, per the sources, "dropped the ball" in pro-actively addressing an issue that common-sense says will only get worse. A leaky window – or a leak on the ceiling – doesn't fix itself.  When the address the roof leaks, will they find mold there and/or other issues?
As to the retailer – who, for whatever reason – can't or won't address a matter, why didn't the factory step in more quickly?
A source said that this retailer had a manufacturer that pulled their line of homes. Again, we called the retailer, and so far, no return call from someone in authority. If another HUD Code manufactured home produce pulled their line, that's an interesting piece of the Navarre tale puzzle.
Resolving Disputes
Only a tiny fraction of a percent of homes go to dispute resolution. The good news is that there is a process for this kind of scenario, and perhaps this consumer was not informed about that process. There is no federal equivalent to that for conventional home buyers, who can spend hundreds of thousands of dollars, and have similar complaints.
Rephrased, this could matter could be an opportunity to turn lemons into lemonade. But will Clayton, who has the money to do so, use this as a teachable moment in that market?  Or will they just hope it blows over, leaving possibly hundreds of thousands – potentially millions, given social media, etc. – with a poor impression about manufactured homes?
This is an example of what Marty Lavin calls, 'the other image campaign.' Until these types of issues are avoided, addressed and/or satisfactory corrected by Clayton/Berkshire Hathaway, will it be a surprise if manufactured housing continues at record low shipment levels?
Time will tell if Clayton and/or their parent company invests in turning a problem scenario into a silver lining opportunity. The Daily Business News will continue to monitor developments in this troubling story.  "We Provide, You Decide." © (News, analysis, and commentary.)
NOTICE: You can join the scores who follow us on Twitter at this link. You can get our 'read-hot' industry-leading emailed headline news updates, at this link here.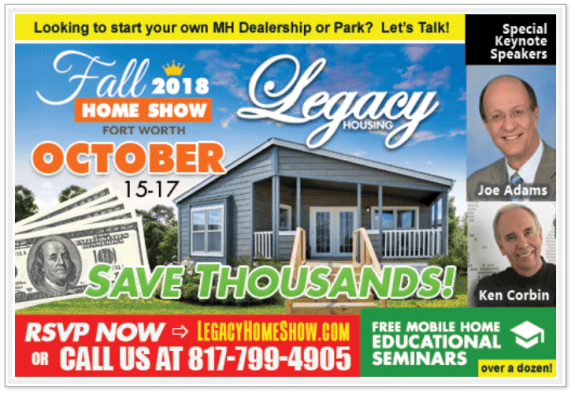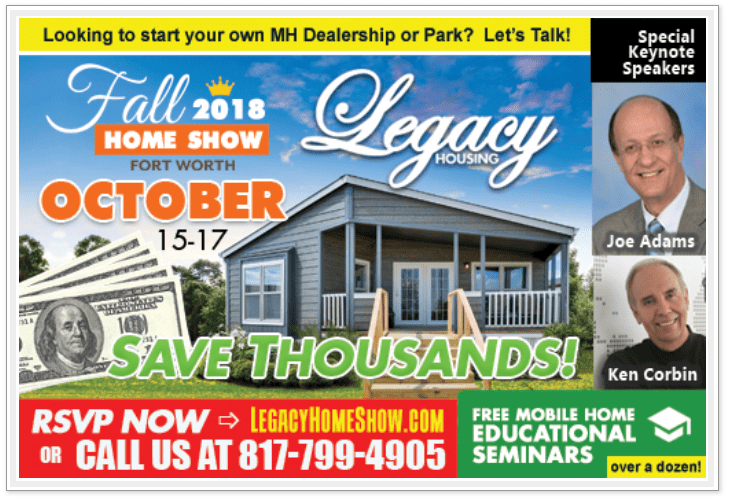 (Related Reports are further below. Third-party images and content are provided under fair use guidelines.)
1) To sign up in seconds for our MH Industry leading emailed news updates, click here.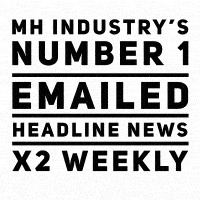 2) To pro-vide a News Tips and/or Commentary, click the link to the left. Please note if comments are on-or-off the record, thank you.
3) Marketing, Web, Video, Consulting, Recruiting and Training Re-sources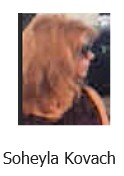 Submitted by Soheyla Kovach to the Daily Business News for MHProNews.com. Soheyla is a managing member of LifeStyle Factory Homes, LLC, the parent company to MHProNews, and MHLivingNews.com.
Related Reports

:
Rumble over Anti-MH Law-State Association, Manufactured Housing Institute (MHI), Clayton Homes, and MHARR
Every state has its heroes and heroines. Mickey Mantle is a favorite son from Oklahoma, where I began my manufactured home career some years ago. Hillsadale College's president says that the word education means to lead forth. Education and information which leads to an ever better understanding about manufactured homes are at key to what the industry needs to achieve its potential.
o