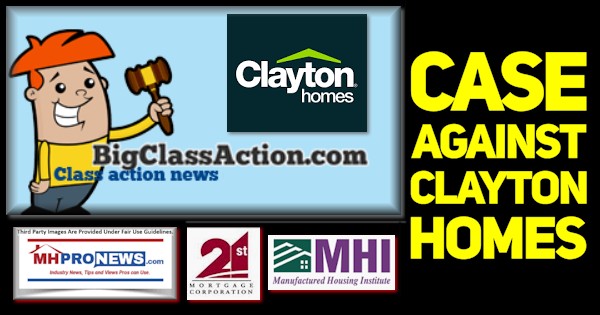 The all caps that follow are from the original quoted source. As a notice for new MHProNews readers, we often turn quotes bold and brown to make it 'pop,' but otherwise the quote is as in the original.
"PLEASE LET ME KNOW HOW WE CAN FILE A CLASS ACTION SUIT IN FLORIDA!!! Have had the same problems and run around as everyone else with Clayton Homes in Crestview Florida." That was posted by Christine Charleston on  on BigClassAction.com.
The "everyone else" by Ms. Charleston is an apparent reference to others lodging public complaints looking for a lawyer to sue Clayton on the same webpage. There are more from a variety of Clayton Home customers.  Some examples of more such complaints from 2019 – these go back for several years – are found in the attachment linked here.  But to get a sense of how common this is, see the screen capture from Google's news function, below.
MHProNews has previously featured home-made videos made by angry Clayton Homes owners, and/or the mainstream media reporting on angry owners.  Does that help explain why Clayton's own self-reported Net Referral Score (NRS) in their annual report is relatively low? See Clayton's own data and more in the report and analysis linked below.
Clayton Homes Annual Report Reviews Truth Hiding in Plain Sight
There have been prior class action lawsuits against Clayton.  One reported as settled by Big Class Action is this:
"In 2003, the Denver Area Meat Cutters and Employees Pension Plan filed a class action lawsuit against the company. The suit was filed on behalf of company shareholders who continuously held shares between April 1, 2003 and August 7, 2003. The class sought damages related to the merger of Clayton Homes and Berkshire Hathaway and were awarded a $5 million settlement. (May-20-05) [THE DAILY TIMES]"
Keep in mind that in the in-depth video interview with Kevin Clayton linked here he said that Buffett told him that the legal actions involving Clayton's acquisition were perhaps the ugliest Berkshire Hathaway had dealt with. The one cited above was not a one-off.
Lest someone think that such litigation is all a decade or more old or merely threatened, ICYMI, recall this report?
Fraud, Class Action, CFPB-Warren Buffett, Berkshire Hathaway, Clayton Homes, Vanderbilt Mortgage & Finance, 21st Mortgage, Manufactured Housing Institute, and the Manufactured Homes Industry
So, these are just some elements of past, current, or brewing matters that could be construed as the larger 'case against Clayton Homes.'  Let's look deeper to see what else is brewing and that could fuel added concerns that could impact Clayton Homes and some of those tied to them.
The Antitrust Issue
Those public pans of Clayton Homes set the stage for these mainstream media reports that deal with allegations of monopolization.
·        The Atlantic, without specifying how the monopolization was being accomplished, noted that the independent retailers in manufactured housing were being rapidly eliminated/consolidated, that report is linked here.
·        GuruFocus said "Warren Buffett Can't Escape Unethical Strategic Moats," their specific points are linked here.
·        The Nation called it "The Dirty Secret Behind Warren Buffett's Billions…" and specifies Clayton Homes among those using the strategic moat in 'dirty' ways.
·        The Seattle Times in "Minorities exploited by Warren Buffett's mobile home empire Clayton Homes" said that "Clayton's grip on the lending market verges on monopolistic…"
·        The Jacksonville Florida Times Union summarized the connection between the John Oliver viral hit video dubbed "Mobile Homes," MHI, Clayton Homes, and their related lenders. That op-ed was first fact-checked by an editor, before it was published not only in the one newspaper it was submitted, but in at least in 5 Florida newspapers.
There are also tweets by Austin Frerick with Open Markets; a nonprofit that is focused on fighting the monopolization of America.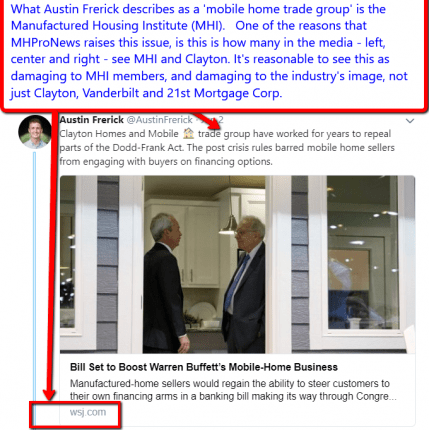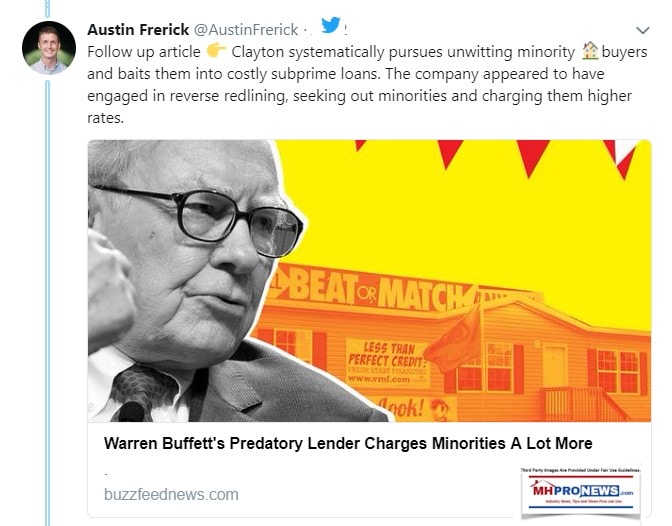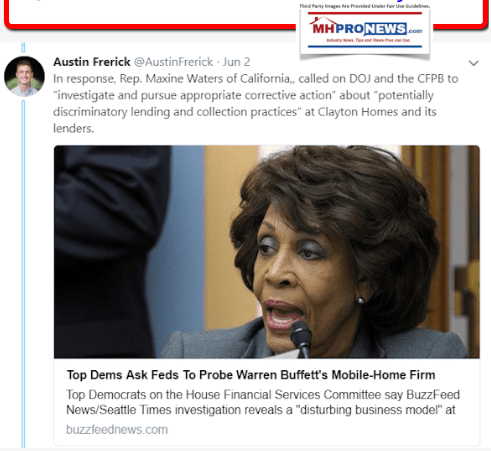 Lest some might think that list above looks too progressive or left-leaning for their taste, ponder what this right-of-center video commentator said in the video below about Clayton Homes, the Clinton Foundation, and the tragic events in Haiti.  Warren Buffett's ties with the Clinton Foundation are among the points specifically mentioned.
Or there is the recent example of Kori Hale, writing in right-of-center Forbes, about the topic she spotlighted below.
"Warren Buffet's Exploitative Mobile Home Investment" Kori Hale in Forbes Rips Clayton Homes, Berkshire Hathaway's Predatory Manufactured Home Practices
Democracy Now! is a progressive group, but they've ripped into what the left-leaning Clinton Foundation and what they and Clayton Homes did in video reports that mainstream news picked up and covered too.
"Toxic Trailers" – Clayton Homes, Warren Buffett, Kevin Clayton, Clintons – Exposé Videos
Or ponder what their own hometown news channel said, in the report below.
Democratic lawmaker and now House Financial Services Chair Maxine Waters said the following about Clayton Homes in a letter to the Consumer Financial Protection Bureau, linked here as a download. "As the investigation makes clear, Clayton is the nation's largest manufactured housing company and has a "near monopolistic" grip on lending to minority borrowers seeking financing for manufactured housing…"
Several Democratic Senators, including 2020 Democratic Presidential hopefuls. Signed onto a letter found in the report linked found in the article linked below. They asked the Trump Administration Consumer Financial Protection Bureau to investigate Clayton and their related lending. Given the growing antitrust action in Washington, plus related 2020 campaigning, is the time for Clayton drawing closer to a serious day of reckoning?
Senate Democrats – Including 2020 Presidential Contenders – Ask CFPB Protect Consumers Against Predatory Lenders — Point Finger at Clayton Homes, Berkshire Hathaway Lending
Plenty of Smoke, But is There Fire?
With that list in mind, there is a very specific case argument made against Clayton, which quotes Warren Buffett, Kevin Clayton, and 21st Mortgage Corp President verbatim and in context.  That report includes details not found in mainstream media reports cited above, but dovetails with them.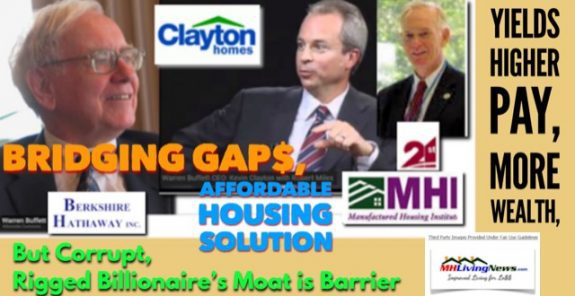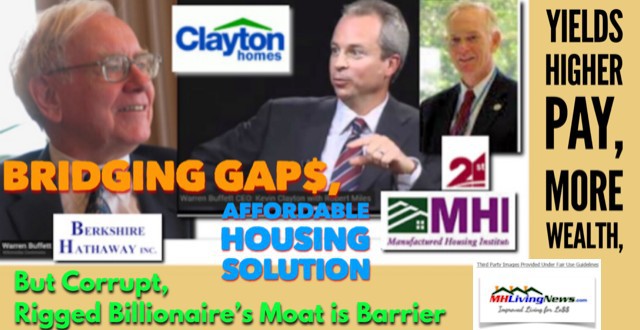 One should be mindful that the former Manufactured Housing Institute (MHI) president during that timeframe gave a parting message that can easily be read as a polite slap in the face on several issues aimed at his former bosses.  That parting message is linked here.  MHI has an antitrust statement, why are they ignoring it?
This montage of sources and information reflects that point that facts are neither left, center, or right. Facts and evidence are what they are. 
With that report – and the affordable housing crisis in mind – is this next report.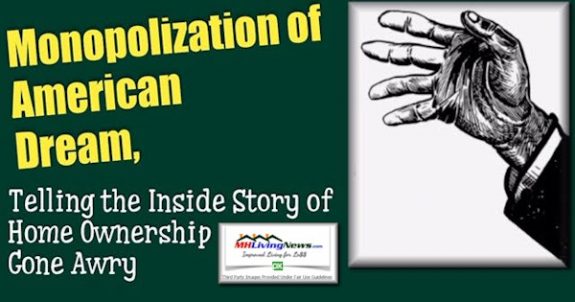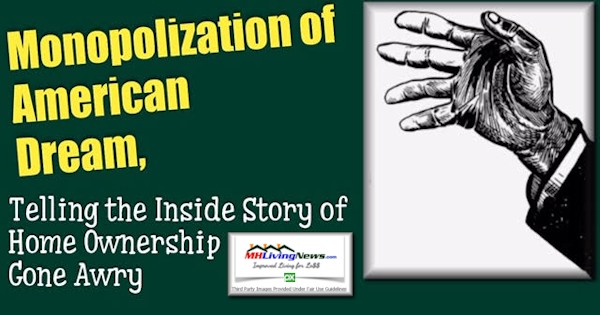 That should be understood in the context of another right-of-center analysis, linked below.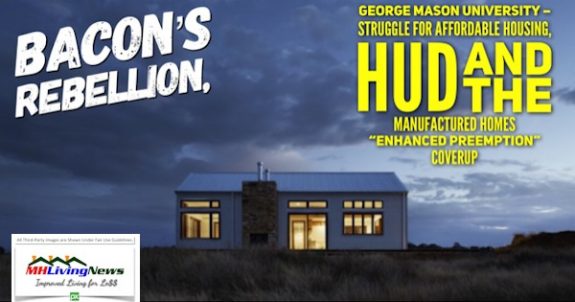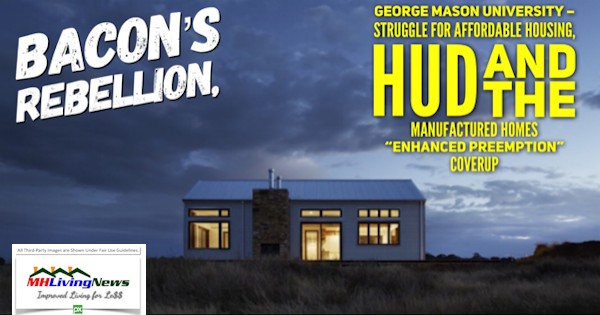 There are reasons to believe that the Manufactured Housing Institute (MHI) is the de facto association mouthpiece for the Berkshire Hathaway brands operating in manufactured housing. With that claim in mind, see the report linked below.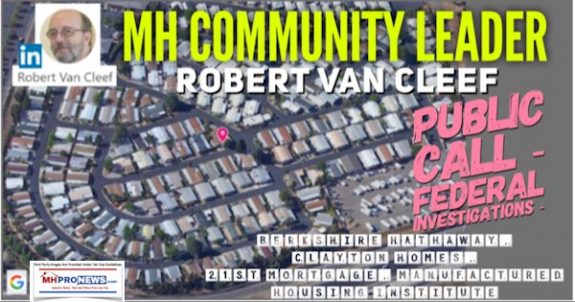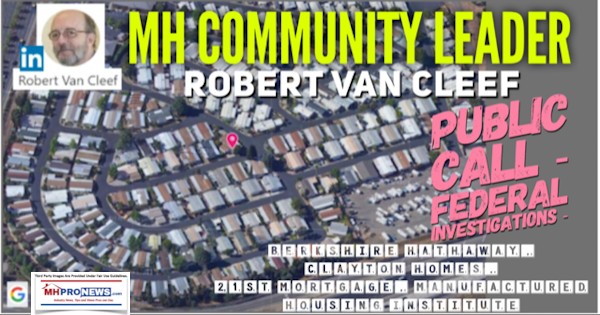 HUD Secretary Ben Carson has arguably done more to positively spotlight manufactured homes than any of his 21st century predecessors.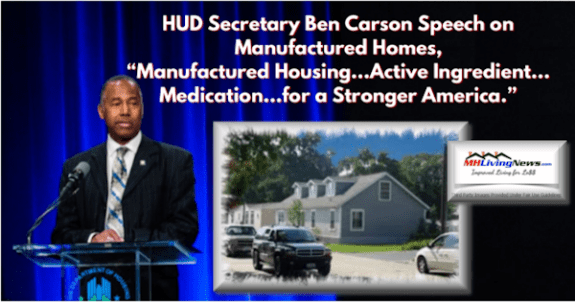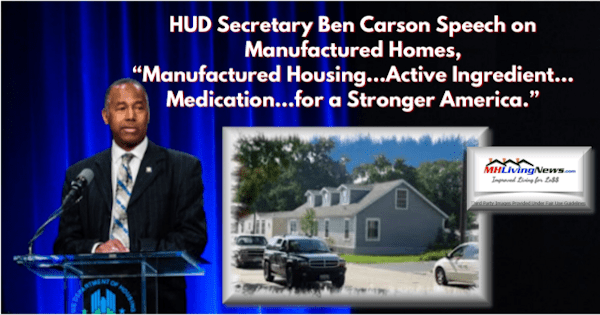 A 'normal' trade association in a normal industry might have such on their home page or easily found.  Why not MHI?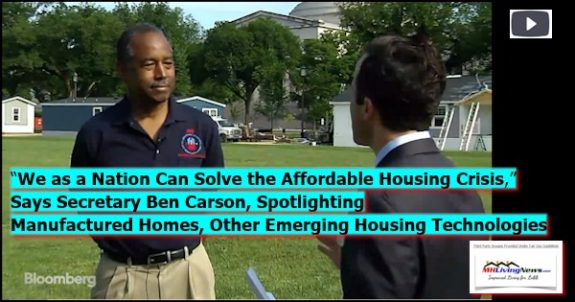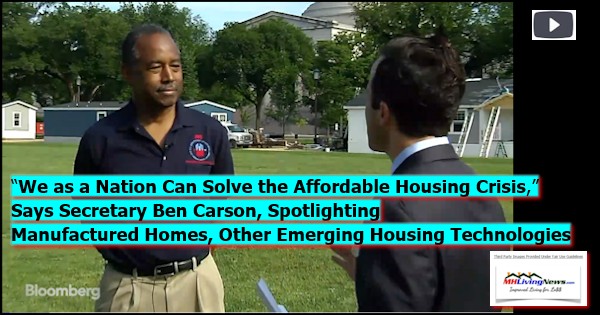 Why are those useful and potentially pro-growth items and more like not prominently found on the MHI home page?  Or why isn't the positive research by the National Association of Realtors Scholastica 'Gay' Cororaton, CBE, found on their website?

In the 2016 election cycle, Senator Bernie Sanders (VT-I) and Donald J. Trump each made an oddly similar claim. "The system is rigged." When one ponders the list above, one might dare ask, has Buffett, Kevin Clayton, and Tim Williams participated in a rigging of the system with respect to manufactured housing in a fashion that has hurt consumers, potential home seekers, and the independent businesses that have traditionally made up the lion share of job creation? Has that led to a consolidation of the industry at a discounted valuation? 
Bear in mind that Democrats and Republicans alike who have studied manufactured housing have praised it. That said, with all of the good news and positive third-party research reports available. So why isn't the industry soaring?
Which brings us back to the negative media that Clayton has routinely generated.  That negative media has been taking place almost since Berkshire's takeover.  Why? Or why hasn't Berkshire used their own BH Media Group to debunk such concerns?
Has Buffett used his donations to obliquely fund the very activist groups that may support manufactured housing on paper, but rail against predatory business practices?
Prosperity Now, Nonprofits Sustain John Oliver's "Mobile Homes" Video in Their Reports
The evidence, and there is more, is laid out in the reports linked herein. 
That's a 'case against Clayton' that inspired a community leader to call for Congressional investigation of these issues; his comments are linked here.
MHProNews hereby editorially supports that community leader's call for a public inquiry by both House and Senate committees of competent jurisdiction. 
There are several issues that have caused manufactured housing to underperform since Warren Buffett led Berkshire Hathaway first purchased Clayton Homes in 2003. What the linked reports reveal is how in a variety of ways, these lead back to Warren Buffett, Berkshire, Clayton, 21st, and MHI.  By following the money-trail, patterns of behavior, evidence, and logic, it makes an arguably compelling case against Clayton et al.
Our publisher has offered several times to debate any of those leader and their attorneys from the organizations named herein to publicly address and refute – if they can – these concerns. They have routinely declined for some 2 years. That is their 5th Amendment right, which we respect. But it leaves open the question, why wouldn't they take the opportunity to debunk such claims if they were easily disproven?
It is worth noting that MHI connected attorneys, starting while this publication was still an MHI member threaten MHProNews in writing several times. One law firm on behalf of MHI said in writing that they are monitoring our publications. Fine. That's a backhanded compliment, isn't it? Arguably one of several 'over the target' reactions? 
But doesn't that beg the question, why is MHI hiring a law firm – and at what expense – to attempt to pressure a pro-growth, pro-consumer, pro-industry member? 
A Washington, D.C. Democratic lawmakers official told this publication that MHI has a reputation for being anti-consumer. Ouch, but isn't that what Rep. Maxine Waters, several of her colleagues, along with some Senate Democrats are de facto saying too?
A lead staffer in a Republican lawmaker's office has told MHProNews to raise these issues with state attorney generals, as well as with the Federal Trade Commission antitrust division. That process is not yet completed but is partially underway.
There is more. But each of those linked reports have their own downloads and links. Thousands of industry professionals – from firms of all sizes – have examined numbers of such reports, fact-checks, and analysis. Given that thousands of industry professionals keep coming back daily to learn more about a range of issues, including these, if they and attorneys who have reviewed these articles find the evidence to be compelling, shouldn't lawmakers take it seriously too?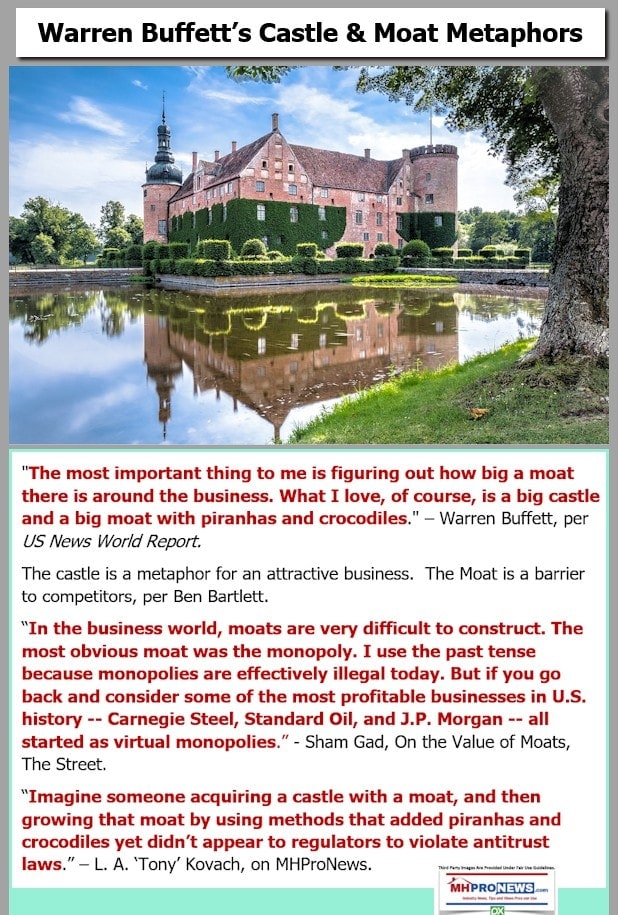 The time for elected and other public officials to act is now. Affordable housing is per reports going to be a key 2020 electoral issue in numbers of states. That's your second installment of manufactured home "Industry News, Tips, and Views Pros Can Use," © where "We Provide, You Decide." © ## (News, analysis, inspiration, and commentary.)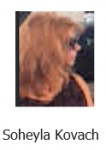 Submitted by Soheyla Kovach for MHProNews.com.
Soheyla is a managing member of LifeStyle Factory Homes, LLC, the parent company to MHProNews, and MHLivingNews.com. Connect with us on LinkedIn here and here.
Related Reports:
Click the image/text box below to access relevant, related information.
Latest HUD Code Manufactured Home Production Data for July 2019 Mixed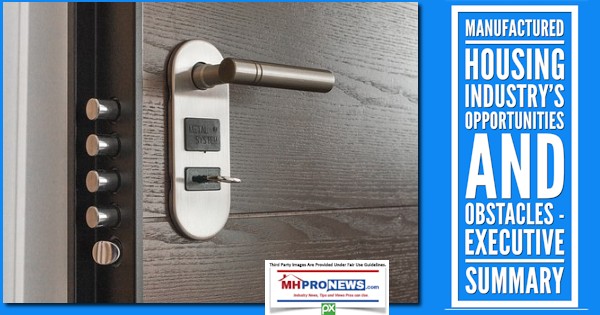 Under Pressure, MHI Pivots "HUD Must Implement and Enforce its Enhanced Preemption Authority"
Publicly Traded Manufactured Housing Firms – Which Source Do You Trust More? Why? MHI, MHARR, Others
State Exec, Mainstream Media News Tip on MHI Member, What's Manufactured Housing Institute Response to Concerns?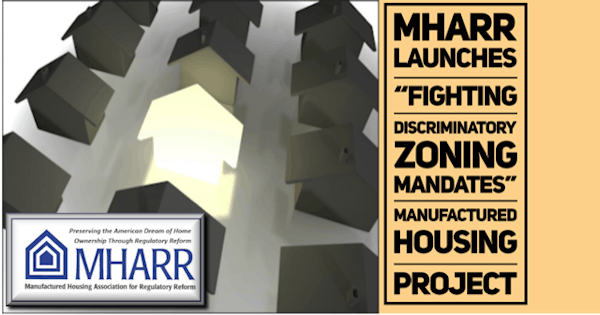 Clayton Homes Fights Zoning, for "First Class Manufactured Homes" – Mainstream Media Reports
Restraint of Trade, Manufactured Housing Institute, Clayton Homes, 21st Mortgage, Vanderbilt Mortgage, and Antitrust Law
News Tip, Document – Is Clayton Homes Engaged in False Down Payments? Deceptive Trade Practices?
"Mobile Home Militia," Retail/Production Sources, Sound Alarm Against Clayton Homes, CMH, New "Anti-Competitive Practices" Allegation
Restraint of Trade, Manufactured Housing Institute, Clayton Homes, 21st Mortgage, Vanderbilt Mortgage, and Antitrust Law