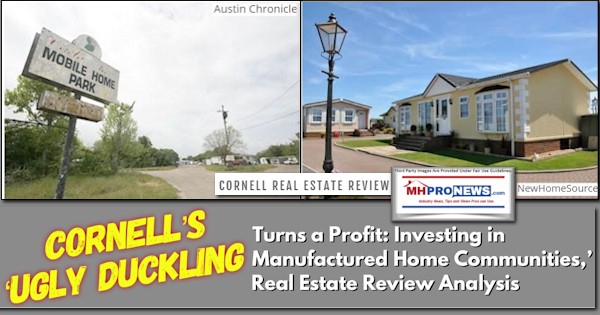 Lera Covington's bio on the Cornell University real estate school website says as follows. "Lera is a second-year dual degree candidate pursing an MPS in Real Estate and Masters of Regional Planning at the Baker Program of Real Estate and the Department of City and Regional Planning."
"Robust growth in global real estate has catapulted the industry to new heights. The need for experienced leaders with specialized knowledge in all facets of the field has never been greater," says Dustin Jones, Director of Baker Program in Real Estate at Cornell, where Ms. Covington is involved. Jones' page goes on to say that "As part of the larger field of real estate education and research at Cornell University, the Baker Program's intellectual breadth and immersive culture offer students a unique combination of in-depth classroom learning and real-world experience."
The Best Masters website ranks the school as number 6 in the U.S. on this date.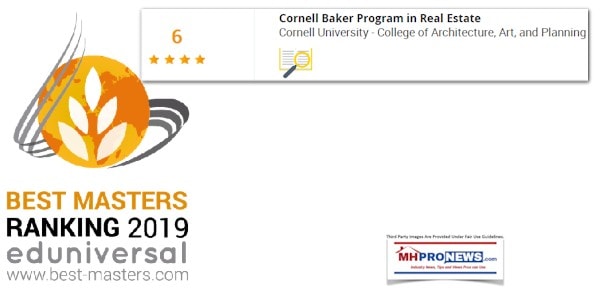 Cornell is a widely respected institution for higher education, and clearly their real estate school is respected as well.
With that preface, let's review Ms. Covington's October 26, 2018 article.  In under 1000 words, Covington provided what she described in this fashion. "This article examines the current state of the manufactured housing market, the value proposition of investing in manufactured home communities, and potential challenges presented by this unique investment prospect." Her research and article should be judged in part through that lens.
This light fisking or fact-check and analysis will take a systematic approach. It will endeavor to be fair and accurate to all involved.
Let's note that Covington is a good writer, and that her title is likely designed to attract attention.  It does that, but one must ask, what message does it send? In fairness, that title also must be viewed via this question, which Covington herself in part addressed.  How is our manufactured home (MH) industry perceived by others? After all, isn't that what the "Ugly Duckling" was supposed to portray? Hold that thought, as we will address it in more than one fashion.
To begin to answer that question, let's first share a video that directly relates to her theme. This video below is about Frank Rolfe, who along with his partner Dave Reynolds, their colleagues, and investors have a variety of manufactured home community (MHC) focused enterprises. This first video is a third party look at their operation, but also of the MH community sector. The video has well over a million views, dwarfing all of the Manufactured Housing Institute (MHI) branded videos combined. In fact, on the date this analysis was being drafted, this Guardian feature on YouTube reported 1,901,994 views.
At the time the video above was made, Rolfe's firm was named by the Guardian as the 10th largest in the country.  Today, "Frank and Dave" assert themselves as the number 5 owners of manufactured home communities (MHCs).  MHI's National Communities Council (NCC) last published in 2018 stared the ranking of the top 50 operators as is shown below.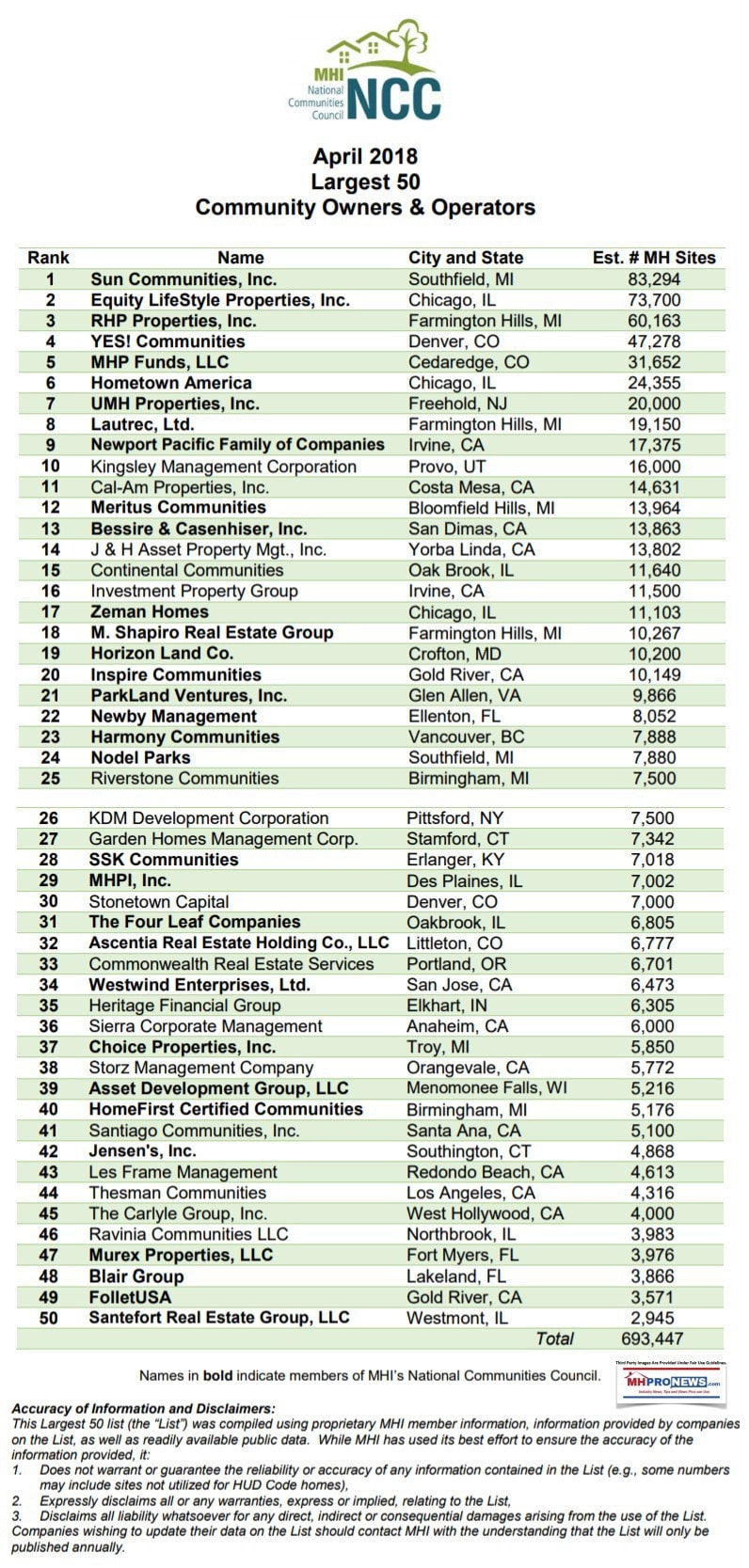 Covington, as it will be shown, makes terminology an issue. Correctly so. For first time readers, here is a snapshot of key terms.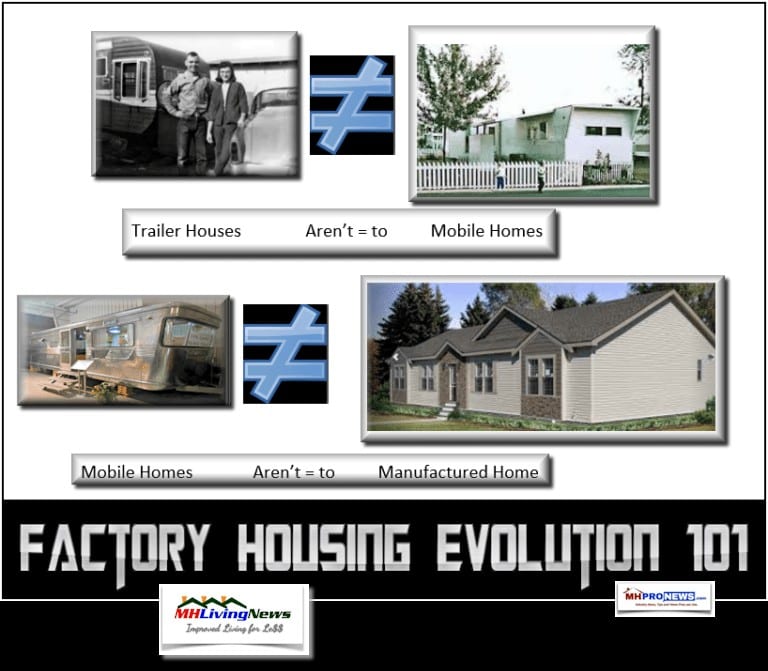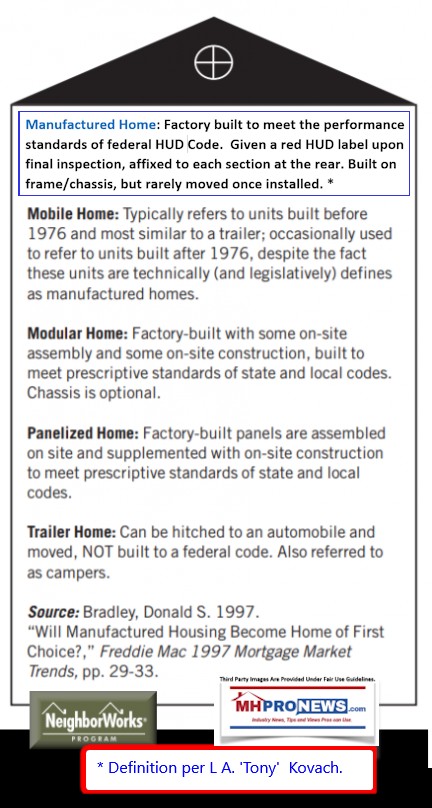 Why those terms matter is in part a legal question. But also it is a construction standards issue, as Steve Duke, JD, aptly summed up like this.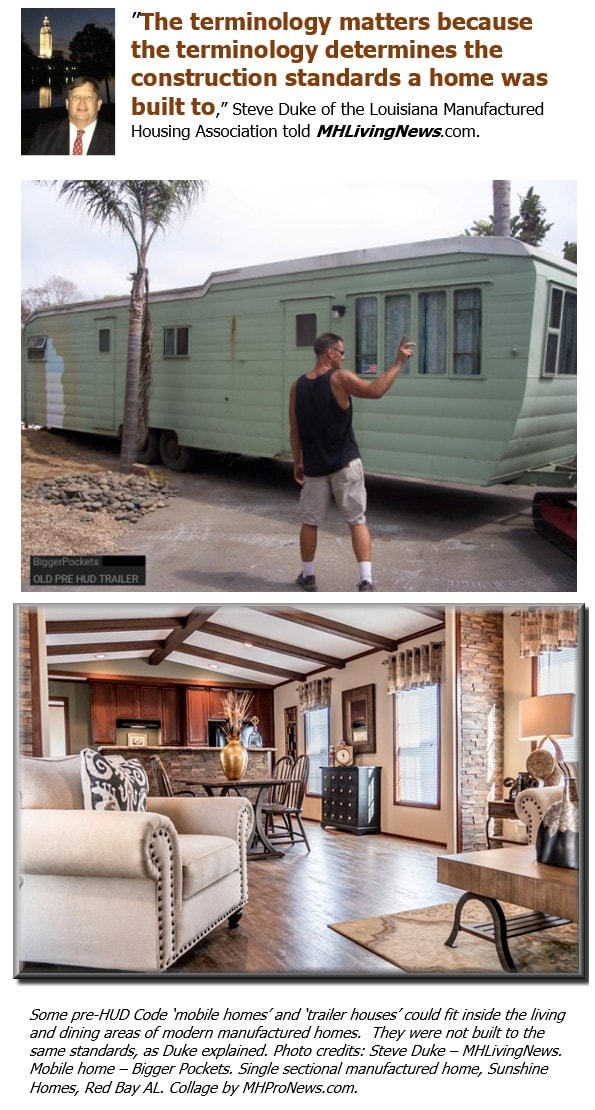 Having set the table on nomenclature, let's peer more closely at what Rolfe has said on this topic, as it relates to Covington's column.
Rolfe often uses the word 'trailer' or 'mobile home,' even though he has acknowledged on camera that the terminology is problematic.  See the video above, from which the stills below were taken.
Let's note that several issues have arisen related to Rolfe since that video was produced, which will be part of our analysis with respect to Ms. Covington's article for Cornell's real estate school website. In fairness to Rolfe, he's routinely been generous with his time. He has also been a periodic, and at times a fierce critic of the Manufactured Housing Institute (MHI), of which he is a member. On the other hand, Rolfe for years has been a source of vexing, negative media. One example beyond the one above is linked below.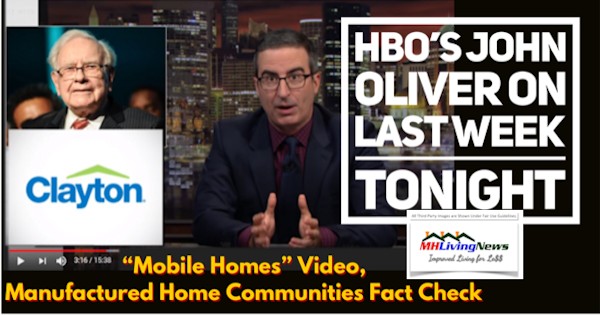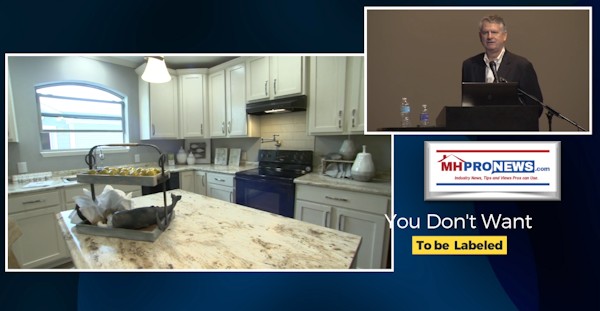 Labeling a factory-built home, "That's what causes the stigma," said Rolfe in the video above.  Perhaps the more accurate phrasing could have been, 'mislabeling' a factory built home leads to the stigma?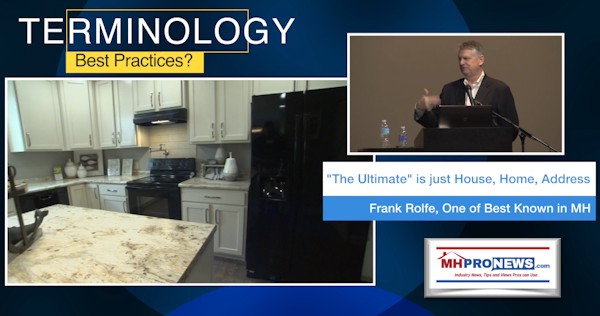 Rolfe is a classic example of the need to practice the principle of separating wheat from chaff. To Rolfe's credit, he agreed to doing that talk, knowing MHLivingNews had done the fisking-linked report below, among others. As Cornell's real estate school will hereby discover, MHProNews are equal opportunity when it comes to doing fact-checks, fisking, and analysis.
https://www.manufacturedhomelivingnews.com/sensationalistic-cold-hard-lessons-of-mobile-home-u-new-york-times-article-by-gary-rivlin-draws-manufactured-home-industry-ire-desire-and-fire/
It should also be noted that on stage at that same event captured in the video excerpt above, Rolfe himself de facto admitted to doing and saying things that contradict his own statements. That self-admission is abundantly clear, because Rolfe frequently uses the negative – and inaccurate – nomenclature that he stated contribute to the industry's stigma.  For them, it is in part about SEO – search engine optimization – as Rolfe has told MHProNews previously.  But there are ways of using the old outdated terminology in an educational fashion, which then explains why the new terminology is not only valid, but legal and necessary. Citing Duke or the illustrations above are among the methods employed by MHProNews.
When an industry veteran like Rolfe fails at his own standard, is it any surprise that Ms. Covington did an incomplete job of explaining the terminology in her roughly 1,000-word snapshot?
That Guardian video and the linked information could have served to illustrate Covington's point about the type of behavior that causes manufactured homes to be considered an "ugly duckling" in real estate. That sets up a segue to the following.
Covington's title and theme of the "Ugly Duckling" opened the door to would could have been an explanation of the metaphor. According to Wikipedia, ""The Ugly Duckling" is a literary fairy tale by Danish poet and author Hans Christian Andersen. The story tells of a homely little bird born in a barnyard who suffers abuse from the others around him until, much to his delight, he matures into a beautiful swan, the most beautiful bird of all."
Had that been her approach, coupled with some added discernment on her part, the "Ugly Duckling Turns a Profit: Investing in Manufactured Home Communities" could with reasonable changes become a world-class reference item. But where was the completion of the metaphor?  Where do we see the ugly duckling become a swan in her post? Pardon the direct questions, but where were her faculty advisor(s) and editor(s)? Covington has an important topic; why allow it to be published half-baked?
Instead, the Ugly Duckling tease provided by the headline was followed by several useful insights, but it also has points of self-contradiction, obvious misses, and thus flaws. In fairness, the principle of the wheat and chaff applies with her, the editor/faculty, as with us all. In part, we hope that this MHProNews analysis will:
inspire her,
the editor(s) and faculty advisor(s) who allowed that to go into digital print,
and the Baker Program of Real Estate at Cornell University
to do a follow up and/or RE-write that corrects the missteps already noted, and that will follow below.
A PDF of her entire report is linked here as a download.  It should be read before proceeding.
Covington listed these resources for her report.
References:
Fedro, J. (2013, November 7). BiggerPockets. Retrieved from 5 Reasons Not to Invest In Mobile Homes: https://www.biggerpockets.com/renewsblog/2013/11/07/5-reasons-invest-mobile-homes/
Manufactured Housing Institute. (2018). 2017 Manufactured Housing Facts Industry Overview.
Markman, J. (2018, June 25). This Trailer Park Stock Is Hitched Up For Profits. Retrieved from Forbes: https://www.forbes.com/sites/jonmarkman/2018/06/25/this-trailer-park-stock-is-hitched-up-for-profits/#5a5f06a54478
Reonomy. (2018, February 10). Why You Should Be Investing in Mobile Home Parks. Retrieved from Reonomy: https://www.reonomy.com/blog/post/how-to-invest-in-mobile-home-parks
The Reonomy article – which cites no author – and the Manufactured Housing Institute (MHI) data are in clear conflict on some significant points. For example, Reonomy said in their Feb 10, 2018 post that there were some 17.7 million people "presently live in mobile homes." What Reonomy should have said is closer to the figure that MHI cited, which is 22 million. Covington doesn't mention that contradiction, nor did she qualify the relative quality of the data from the sources she cited.  Reonomy should have used not only the higher number but also should have more accurately said something like this: 'some 22 million live in pre-HUD Code mobile homes or in post-HUD Code manufactured homes.' That would be appropriate and accurate.
It should be noted that Reonomy cited the Mobile Home Park Store, which is a "Frank and Dave" connected enterprises. So, had Covington researched that source and identified that duo, the Guardian video posted above would have likely come to light. The significance will be made clear further below.
Let's note that if a real estate professional has two different set of conflicting facts about a property, they surely should want to see that conflicting claim resolved. Covington – seeking a dual degree from Cornell – doesn't. But in fairness, it isn't all on her. Again, where was her editor(s) and/or her faculty advisor(s)?
Instead, what Covington did was cite sources – fine as far as that goes – but then apparently does not question or resolve contradictory information. In her report, while much of what she published was okay, there are some clearly problematic items that she never resolved. Let's look at a few examples.
A) The popularity of manufactured homes increased in the 1980s in response to major reductions in affordable housing spending by the Reagan administration.
One might ask, why was that in her report at all?  Was that a political statement? If so, the data from the new home production/shipment chart below clearly contradicts that 'popularity' point. Manufactured housing declined after the HUD Code went into effect on June 15, 1976.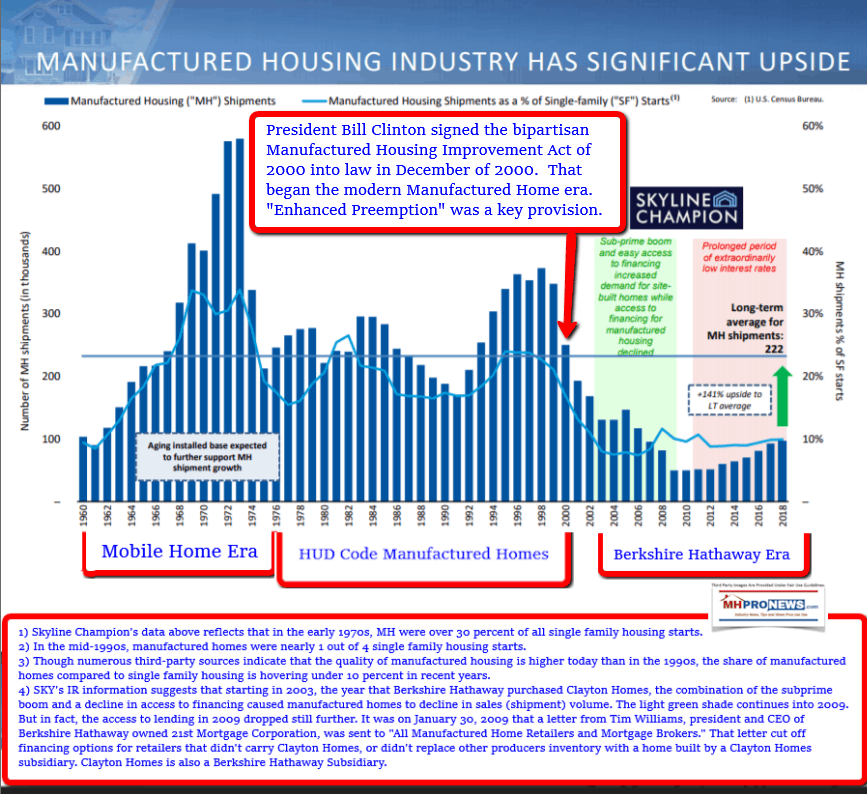 But let's nudge that point made by Covington a bit further.  If it was true that a reduction in affordable housing spending in any way moved more people into buying manufactured homes, isn't that in and of itself a topic worth exploring in depth? Doesn't that allude to a point made by community owner Marge Clark? Namely, that federal housing subsidies are a big competitor to the manufactured home industry?
Subsidized Housing vs Manufactured Homes, Community Owner Marge Clark Sounds Off
Here's another example of problem raised by her own narrative. Each bullet is a direct quote from her Cornell blog post.
a) The Manufactured Home Institute reports that the average national rent increased by 3% in 2017 (Manufactured Housing Institute, 2018).
But later, Covington correctly makes this next observation.
b) Given the important role these assets play in housing affordability, many cities have become concerned with the rising rents that new private investors bring to manufactured home communities.
While she accurately cited MHI's claim, she didn't question its accuracy.  Bullet b) above creates a tension with bullet a).  Again, didn't an editor or faculty advisor note that problem? For that matter, why didn't MHI raise any concerns with Cornell and/or the author?
Covington is not studying to be a journalist, and in fairness MHProNews and our MHLivingNews sister site do some things that the AP style book would frown upon (tagging ourselves as an example: we often turn quoted items bold and brown to make them 'pop,' but otherwise don't change the words used; that's hardly a practice that the AP would do). That said, the Society of Professional Journalists (SPJ) promotes the notion of accuracy in reporting.  Surely, the editor of her post for Cornell wanted accurate information published?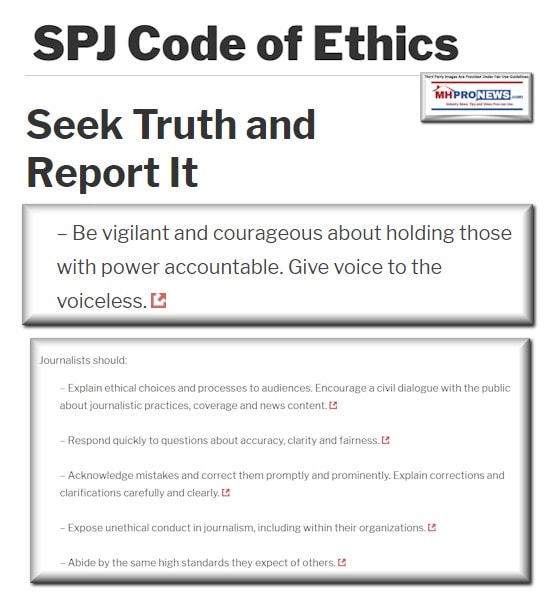 In the opening line of her post, Covington said the following.
I. Manufactured home communities, formerly referred to as trailer parks, are often the overlooked "ugly duckling" of the residential real estate market.
Later, she uses the very term she said above should no longer apply.
II. Despite all of the opportunities for the upside, trailer parks as an investment do not come without their share of challenges.
That is important for the industry, and its homeowners. Why? Perhaps among the biggest reasons to use correction terminology is sensitivity to the fact that those who live in a mobile or manufactured home don't want to be considered 'trailer trash.'  That point is made in the CBS Sunday Morning news video below.
Let's note that the video above had its hits and misses too, so it is used merely to illustrate the point that mobile home and manufactured home residents don't want to be thought of as "trailer trash." Of course not.
That point was made with greater emphasis and accuracy by the Rev. Donald Tye, Jr.  He and his family own a factory-built home.  He said the following.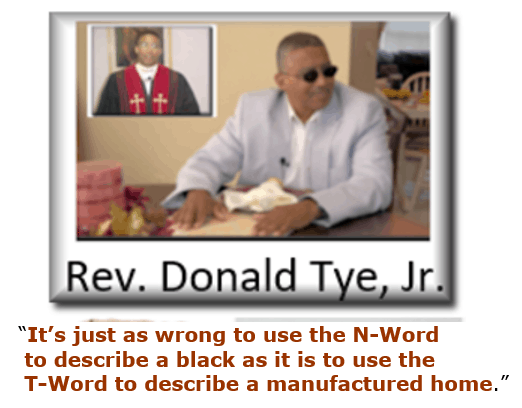 The last points for now on this article published by Cornell University's real estate school is this. While most industries trade groups strive for accurate information, did Covington or her editor's bother to wonder why there is so much misinformation about manufactured homes?  That contradiction found in bullets a) and b) above may have been a flag for Covington and those who should have been riding shotgun on her published work.
Covington never mentioned the National Association of Realtors (NAR) Scholastica 'Gay' Cororaton, CBE, and her seminal work published several months prior to Covington's "Ugly Duckling" post. Had she done so, she would have found a treasure-trove of information, useful to making her column's point.
And had she found that research by NAR and Ms. Cororaton, she may have then dug deeper to discover that MHI often arguably fails to fact-check their own work.  While the report linked below is recent, a prior similar one had already been published here on MHProNews. Is it too much to think that Covington might have looked beyond a trade group, at this – the industry's most-read trade media?
National Association of Realtors Research Exposes Manufactured Housing Institute Errors
Drawing to a close, Covington and Cornell underscore – in the light of this light fisking – why the manufactured home industry is so misunderstood.  The largest trade group apparently cared no more about correcting Covington than they did catching errors noted in the reports above and below.
Just the Facts? Mobile Home U, Manufactured Housing Institute, MHVillage, Manufactured Home Community Count?
Conclusion
There is more that could be said about the Ugly Duckling column, but the above is sufficient to make the points that it is a mixed bag. It arguably reveals as much or more about Covington's editor(s) and faculty advisor(s) as it does about the writer. But more than that, in fairness to Covington and Cornell, doesn't it sadly makes the case that MHI routinely fails to do what their former executive committee chairman, and still executive committee member, Tim Williams said in the quote below?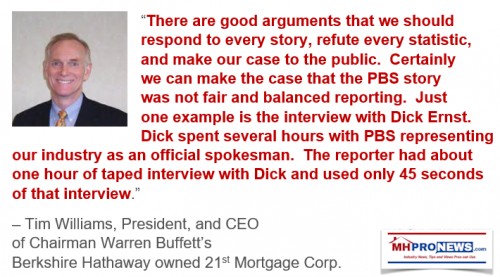 We hereby encourage Covington and Cornell to do a rewrite of that article. After all, what reflection does it make when examined about their program and student?
When MHProNews' publisher contacted Ms. Cororaton with items that needed correction in her original research, she responsibly double checked, and then made every correction requested. NAR's Realtor University then republished the entire edition of that journal. That's what the Society of Professional Journalism code of ethics should inspire, right? Ms. Cororaton also went a step further, and acknowledged in her first footnote on page 48 the insights she gained from our publisher, and from the Manufactured Housing Association for Regulatory Reform's President, Mark Weiss, JD.
A rewrite by Covington and Cornell might also spark their interest in researching why MHI doesn't apply the Williams standard, cited above.  That independent research on MHI and their performance, or lack thereof, could prove highly useful to millions of Americans, the federal government, and taxpayers.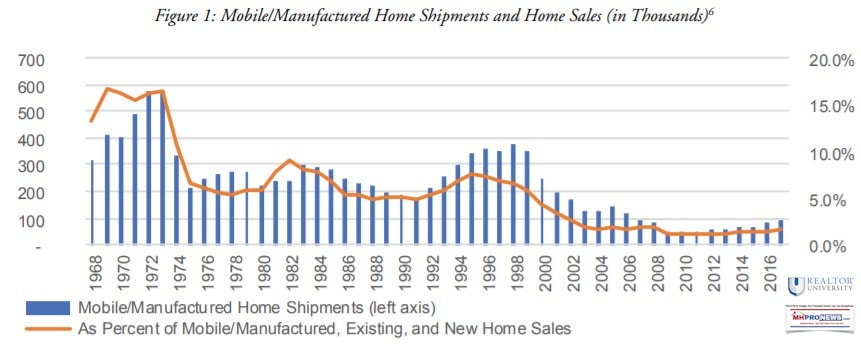 That's your latest installment of manufactured home "Industry News, Tips, and Views Pros Can Use," © where "We Provide, You Decide." © ## (News, analysis, inspiration, and commentary.)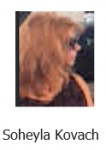 Submitted by Soheyla Kovach for MHProNews.com.
Soheyla is a managing member of LifeStyle Factory Homes, LLC, the parent company to MHProNews, and MHLivingNews.com. Connect with us on LinkedIn here and here.
Related Reports:
Click the image/text box below to access relevant, related information.
Just the Facts? Mobile Home U, Manufactured Housing Institute, MHVillage, Manufactured Home Community Count?
Battle Over "Mobile Home" Rent Control, Manufactured Home Community Owner's Written Response, Analysis
Nathan Smith, SSK Communities, Manufactured Housing Institute Leader, Profitably Correcting the Record