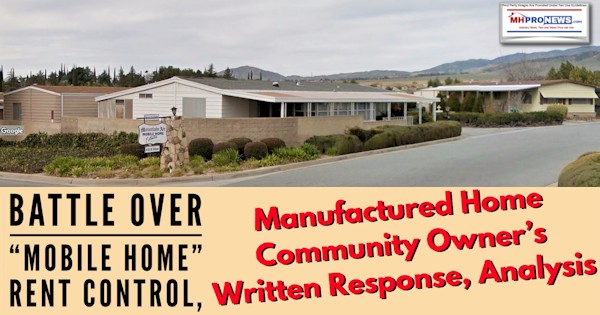 The Record Gazette is a newspaper published in Banning, CA.  As is the case with cities, towns, and states across the country, there is a debate on rent control and what to do about spiking site fees (a.k.a. 'lot rents') in a growing number of locations.
A manufactured home community operator wrote a letter to the editor of that paper, which will be reposted below under fair use guidelines, as his take on the rent control issue.
As regular MHProNews readers know, New York State recently passed a new rent control law, which was lobbied for by MHAction, among others. See that report linked below.
Will New State Rent Control Laws Conflict With Presidential Affordable Housing Initiatives? Who Has What Agenda?
Oregon has enacted rent control.  Nonprofit groups like Prosperity Now are touting rent control as 'wins,' but is that so? There are good reasons to reject rent control, but there are also reasons why rent control is being demanded.  The drama highlighted by Last Week Tonight with John Oliver errantly named "Mobile Homes", which was fueled in part by MHAction's white paper, made millions aware of the issue in a manner that can only be described as a setback for the industry's professionals, thousands of whom had nothing to do with the allegations Oliver made.
The problem is that manufactured housing has potential vulnerabilities.  When those who are short on scruples target those weak points, vulnerabilities can arguably be weaponized to accelerate the consolidation of the industry into ever fewer hands.
Prosperity Now, Nonprofits Sustain John Oliver's "Mobile Homes" Video in Their Reports
Lest someone think that this is only a left vs. right issue, that's too simplistic.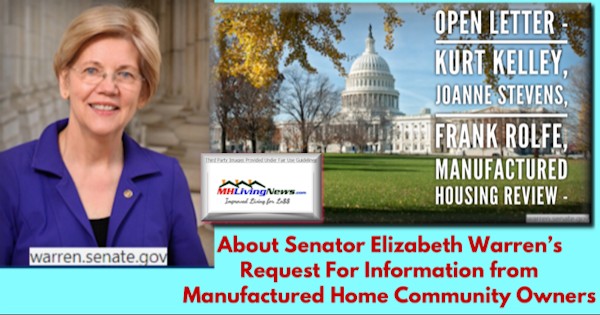 While it may be true that Democrats may run to a 'solution' like rent control too quickly, they are also arguably pushing for the breakup of big monopolistic firms too. A wheat and chaff approach is necessary, and be they Democrats or in the GOP, lawmakers must be engaged by professionals who are armed with nonpartisan facts that can lead to solutions.
Senate Democrats – Including 2020 Presidential Contenders – Ask CFPB Protect Consumers Against Predatory Lenders — Point Finger at Clayton Homes, Berkshire Hathaway Lending
Once Understood, Its Not That Complicated…
Once the realities of the marketplace and politics tied to it are understood, this isn't too complicated. But because much of the behavior by 'black hat' brands go contrary to the thought process of people of good will, it takes time and repetition for such facts to sink in.
Until more professionals realize the threat of the public impression of their manufactured home profession as well as the value of their manufactured housing investments, and until public officials and others who practice law act in the correct manner, the pace of such problems is likely to continue.
Here is the letter to the editor of the Record Gazette, with the original post found at this link here.  There is a response/analysis that follows, plus additional links for more information. Typos and terminology errors are in the original. The letter follows the satellite view of the operator's community.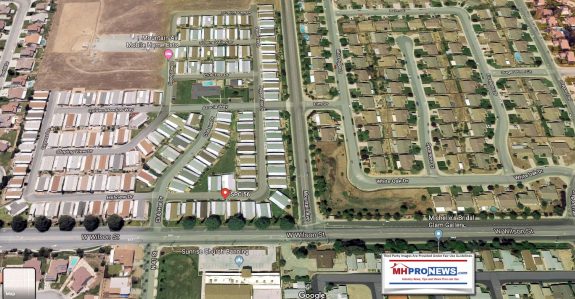 To the editor:
You recently ran an article discussing rent control for a mobile home park located in Orange County (July 26, 2019). It is not my intention to defend the new owner of the mobile home park listed in the article; I don't know anything about him or his park other than what I read in the article. The question is what can be done? A possible course of action could be for someone to gather a few investors to provide seed money to begin the process of building a mobile home park of their own.
This raises an important question. If mobile home parks are so profitable, why aren't any new parks being built? Some of the blame needs to be laid at the feet of the very government officials who are being asked to solve the problem. Last time I checked there was about $70,000 in fees to put a new home on a lot. School tax fee, police and fire fee, water meter fee, sewer connection fee, electric meter fee, traffic and urban and on. Then you have all of the development costs. (Tract housing developers are now rolling some of these costs into the homebuyer's property tax, which artificially lowers the cost of the home, but usually more than doubles the property taxes.) Perhaps, a mobile home park builder could develop a lot for $170,000 with land cost, development cost and fees. That same money could be put in the stock market and generate a 7% return on investment. To get a 7$ return on the $170,000 investment, a charge of $1,000 a month in rent would be required, and this does not account for any overhead, operating, or management expenses. Then there is always the threat of governmental imposed rent control.
Seniors can buy a home on land they own and be somewhat insulated from rising costs. However, in California, their property taxes will go up at the rate of 2% per year, rain or shine. Utility costs continue to rise as well. Costs of maintaining a home also rise. I have seen the cost of a new roof more than double in a relatively short time. A new HVAC system has certainly outpaced the rate of inflation. A park owner has private streets to maintain, common facilities like pools, clubhouses, and landscaping to maintain and improve along the way. The park owner is less insulated from rising housing costs. The city of Yucaipa has rent control. The last time rents were surveyed locally the cities with rent control weren't significantly lower than the cities without rent control. Attorneys profit from rent control. Park owners hire attorneys to protect their interests and cities with rent control have attorney expense to draft rent control ordinances with ongoing legal expense to and and defend such ordinances. Who pays for the cities' costs of rent control? The city imposes a fee on all mobile home park residents to offset the cost of administering rent control.
It becomes a very complicated and expensive undertaking to take away free market forces and try to artificially control rent through governmental agencies and the inevitable courtroom battles and yet we continue in our search of the ever elusive utopia.
Art Nordquist
Operator, Mountain Air Mobile Home Estates
##
Mountain Aire's operator finished on a strong note that wasn't specifically mentioned in the analysis below.  It is worth mentioning in general that the issues connected to the problem of allegedly predatory manufactured home community operators has a documentable cost to it.  An actual case study by UMH Properties provides a glimpse into what that may mean for independently owned manufactured home community operators.
Manufactured Home Community Case Study, UMH Properties, Lessons for Independent Community Owners, Investors
Reflection/Analysis of Art Norquist's Letter
First, MHProNews editorially encourages more professionals to engage in writing local newspapers.  With proper credit in citing our and/or other's research, there is plenty of third-party researched items hosted on MHLivingNews. Why the post-production national trade association hasn't done something similar is just one more vexing question that makes on think that they are arguably not part of the solution to misunderstandings and the 10-month downturn in new manufactured home sales, shipments and production.
It remains to be seen if the Record Gazette will publish this response and analysis that follows of Art Nordquist's letter.  But this is how that was submitted earlier today.
— Analysis of Nordquist letter, as submitted to the Record Gazette. —
Mr. Nordquist makes some useful points, although there are refinements warranted.
1) In Minnesota, Democratic and Republican lawmakers who studied the issue of manufactured homes arrived at some hard numbers that made it clear that it is significantly less costly do develop with manufactured housing.
2) Rent control tends to create complexities and tensions that favor larger operators and consolidators of manufactured home communities over 'mom and pop' owned properties.  To generalize, the mom and pops are NOT normally those who aggressively hike site fees (a.k.a. 'lot rent).  Rather, it tends to be the consolidators who do so after they acquire a community from someone else.
3) Where Nordquist is spot on is that the free market is being stifled by not permitting the development of new manufactured home sites, infill, developments and new land lease communities. People largely misunderstand this form of housing, and out of ignorance reject what they don't know.  Those Democratic and GOP lawmakers in MN, HUD Secretary Ben Carson and others on both sides of the political aisle have praised the durability, value, and safety features of HUD Code manufactured homes.   There are decades or research by third parties that debunk one false notion after another.  Some examples follow.
4) The terminology is important, because since June 15, 1976 there have been no mobile homes built: manufactured homes are made to federal construction and safety standards called the HUD Code for manufactured housing.  Mobile homes statistically tend to burn more often and with more damage.  By contrast, the National Fire Protection Association (NFPA) did research, and they determined that manufactured homes are far safer and may be just a bit safer than conventional 'site built' housing against a fire.  As the National Association of Realtors research on manufactured homes in 2018 demonstrated, manufactured homes are resilient in windstorms, older mobile homes, not so much. Thus, calling a manufactured home a mobile home is always an error.
5) Many people fear manufactured homes due to outdated notions, which HUD Secretary Carson, and others are trying to dispel. Some prejudices die hard.
6) We publish Manufactured Home Living News, which has compiled years of third-party research on issues like Mr. Nordquist has raised, along with the stories of actual owners of manufactured homes. We spotlight professionals that do bad things, and those who do good as well. The last point to make is that the solution is educational and creating more affordable housing options.  There are federal laws on the books, including 'enhanced preemption' for manufactured homes that are largely misunderstood and therefore are going underenforced. Much of the affordable housing crisis could be solved by the free market combined with applying existing federal laws.
7) Research by HUD and others demonstrates that affordable homes, including manufactured homes, appreciate side by side with conventional housing. Facts and law enforcement of federal enhanced preemption are the solution.  The enemy is when predatory firms rig the system with rent control that favors them and harms the independents that aren't guilty of the same practices that cause people to want rent control in the first place.
L. A. 'Tony' Kovach
— End of analysis as submitted to the Record Gazette. —
Trillions in Affordable Housing Opportunities?
MHProNews for several years has documented both the problems as well as the opportunities. One such report is linked below.
Zillow Group Study Reveals Trillions in Manufactured Housing Industry Opportunities
But until underlying issues are properly addressed, which can be done at the local level, why should someone believe that this pattern won't continue?
See the related reports below the byline and notices. That's our second installment today of manufactured housing "Industry News, Tips, and Views Pros Can Use," © where "We Provide, You Decide." © ## (News, analysis, and commentary.)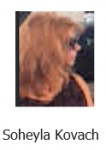 Submitted by Soheyla Kovach for MHProNews.com.
Soheyla is a managing member of LifeStyle Factory Homes, LLC, the parent company to MHProNews, and MHLivingNews.com. Connect with us on LinkedIn here and here.
Related Reports:
Click the image/text box below to access relevant, related information.