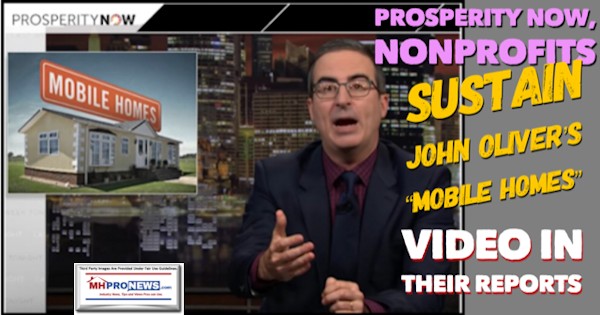 For those among the manufactured housing industry's professionals, state association, or investment categories who stated a hope that the John Oliver video would blow over soon, guess again.
"They're [pro-MHI state execs] all drinking each other's bath water with no objectivity left, whatsoever," said a recent news tip to MHProNews included several messages from other association executives to make that source's point.  That tipster was one of several that raised concerns about fellow state execs who are in their view engaged in wishful thinking, or worse.
Really? Was that quoted statement an accurate claim? Let's look.
It will be recalled that MHProNews exclusively reported that Wisconsin Housing Alliance (WHA) Executive Director Amy Bliss said to other state executives: "I am very disappointed in two entities that are supposed to be in favor of manufactured housing.  ROC USA and North Country Cooperative both added this John Oliver junk to their facebook page and ROC USA also tweeted it out as if they were sharing good news. This is such an insult to the people that have chosen manufactured housing to live in.  If there were not investor owned communities, they would have no communities to "convert" to resident owned.  Such a shame."
In so saying, Bliss was undercutting a member of her own association, and that of the Manufactured Housing Institute (MHI) too.  Was she alone? Hardly.
Jay Hamilton, from the Georgia Manufactured Housing Association (GMHA), chimed in with: "I agree with the ones who commented [in that MHEC executives message thread] about opening up a can of worms [i.e.: if a public reply is made to the John Oliver video]. You would be fanning the fire at this point. MHI responding in advance was the best play you could make and its made. My concern is what we can do as an industry to encourage Frank Rolfe to avoid engaging with reporters."
MHEC is the acronym for the Manufactured Housing Executives Council, which has historically been open to national and state association leaders.  That means that MHI and MHARR can monitor those communications. Given the size and power disparity between MHI and MHARR, it should go without saying that if someone will kiss someone's behind in a semi-public forum that is monitored, it is the larger trade group that they tend to bow towards, kneel to, or kiss the proverbial ring.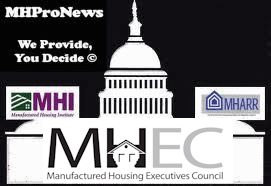 That comment from Hamilton at GMHA reflects the point that other executives similarly made about that same John Oliver  "Mobiles Homes" video thread comments.  But this last example, in fairness, is a bit different.
For balance and accuracy, tips to MHProNews revealed that there was one state level executive that openly took a more nuanced view. "No surprise, other [media] outlets have picked up Oliver's story. This is what my wife just sent me from "The Hustle"" said Logan Hanes, who is the Director of Education and Industry Advancement at the Kentucky Manufactured Housing Institute (KMHI).
For balance and accuracy, tips to MHProNews revealed that there was one state level executive that openly took a more nuanced view. "No surprise, other [media] outlets have picked up Oliver's story. This is what my wife just sent me from "The Hustle"" said Logan Hanes, who is the Director of Education and Industry Advancement at the Kentucky Manufactured Housing Institute (KMHI).  The Hustle was one of several publications that commented on the John Oliver video, in a typically dark view of various aspects of manufactured housing corporate behavior. That article that Logan forwarded used the feature image below.  It ripped Warren Buffett, Frank Rolfe, Clayton Homes by name. The Hustle ended with the following subheading and three short paragraphs. As we commonly do here on MHProNews, we'll turn the text placed in quotes in bold and brown to make it pop, but the words are otherwise those of writer Wes Schlagenhauf in the Hustle.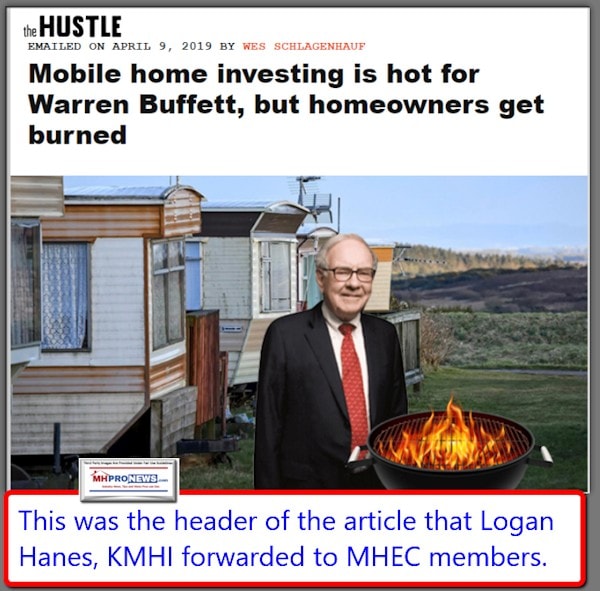 "Shill-ionaire of the people
Clayton stayed profitable through the financial crisis. In 2015, Clayton grabbed a record $700m in earnings, while foreclosing on over 8k homes.
Buffett has long been viewed as a corporate hero. The more he complains about his secretary having to pay higher income tax than he does, the more people view Big B as some rich do-gooder.
But Clayton homes' manipulative business model, which Buffett immediately saw dollar signs in, contradicts many of the ideas of fairness for which Buffett is known."
Thus, the comment by KMHI's Logan was arguably responsible in the sense that it stated reality, without undercutting others not able to respond for themselves, absent the news tips.
Notice: Those being quoted herein, or others who want to defend them, are hereby invited, if they so wish, to submit an on-the-record the statements in response to this report.  Clearly, our quoting these sources is not intended to endorse their comments, but nor is it intended to undermine what good work they may also do or have done. One must separated the 'wheat and chaff' from all people, organizations, and things. That said, MHProNews' editorially can not discern positive value to the industry in many of the comments exchanged by executives in that John Oliver-related MHEC thread.
But there is more to know…see further below.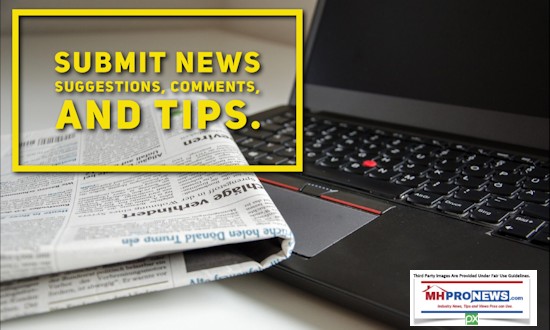 Who Among the State Executives Were Right On the Oliver Issue?
A short history lesson is timely.  Think back to the Seattle Times report.  First one, then another, in 2018 there was yet another installment on that same theme.  Look at what this Google search this evening revealed.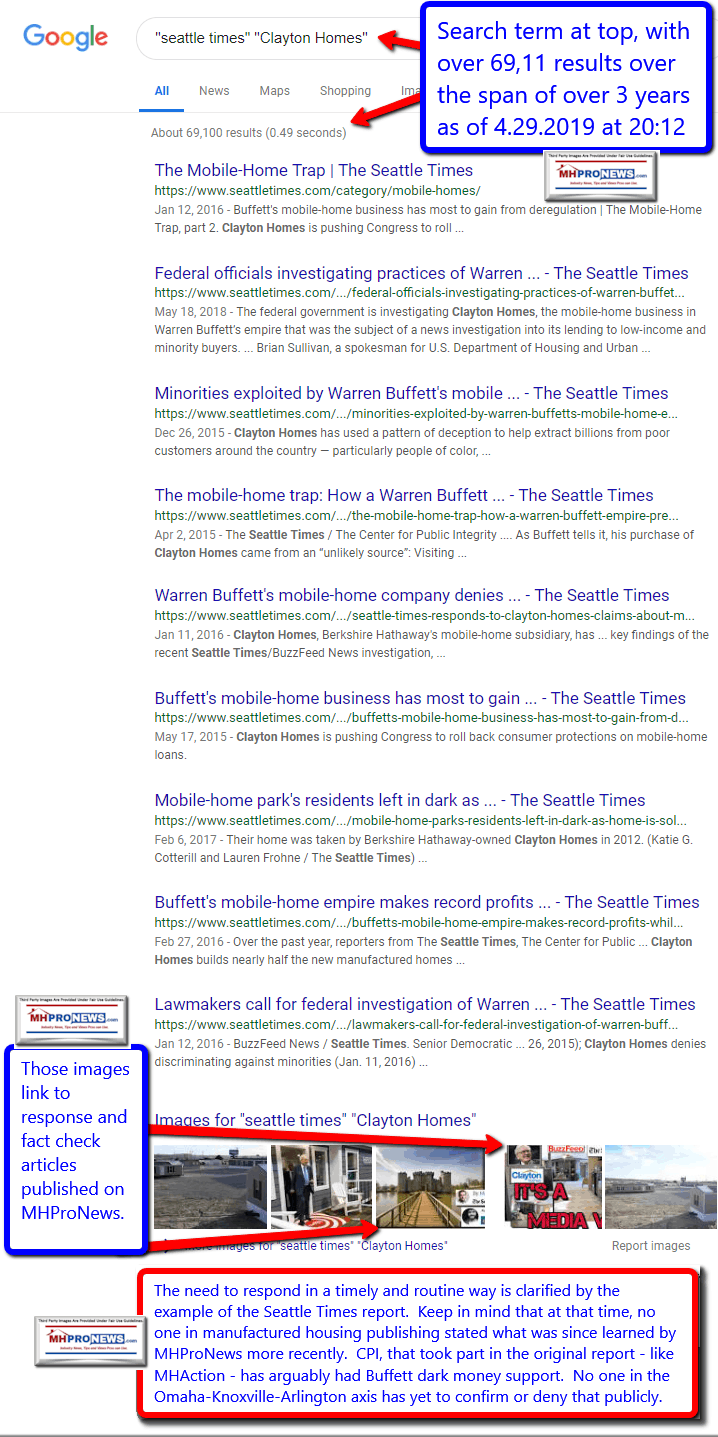 Tim Williams from 21st Mortgage Corp, ironically, made the right point, in an on-the-record statement made previously to MHProNews.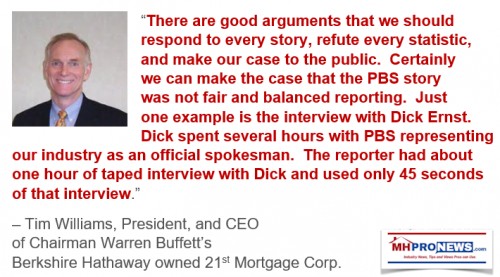 There are those in various segments of manufactured housing or the affordable housing advocacy world's who find this Oliver satirical hit video against some of the industry's giants a useful narrative useful for their purposes.  Agree or disagree, its their right, of course.
That means sober and realistic souls in manufactured housing must be able to respond in timely and effective ways. Verbally tossing ROC USA or Frank Rolfe under the bus accomplishes little in practical terms.
MHProNews and MHLivingNews have already provided several public responses.  While some have moaned and groaned about Oliver's video, what are those moaners – save the sources of the shared tips – actually doing about it?
Those tips quoted above to MHProNews exposed something that association members at the state and national levels needed to see.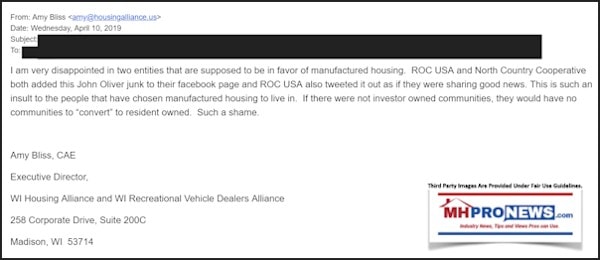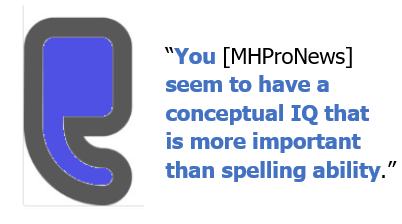 Those association executives may take your dues, and while arguably undermining a person's or firm's reputation or interests. If they will do it to ROC USA or Rolfe, what is to keep them from doing that to you or your firm?
Furthermore, given the lessons learned from the report "How Gold Rules" what can the MHEC executives do – if they want to keep their jobs – other than give news tips to us?
It is increasingly clear that there are conflicts of interest involved in trying to point out who benefits and who is harmed by the John Oliver "Mobile Homes" video narrative? ICYMI, or need a refresher, the linked text-image box reveals prior tips from state association executives who are tired of how the MHEC system is manipulated, and how it arguably harms the interests of industry independents.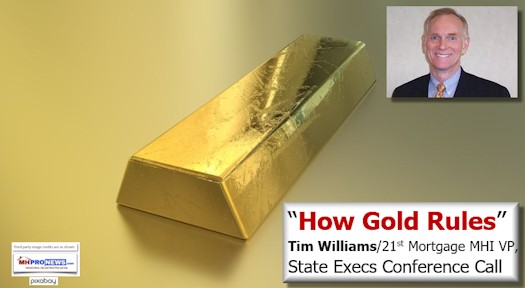 That said, Prosperity Now this sent out a statement about their most recent promotion of their use of John Oliver's video narrative. Keep in mind that Prosperity Now has been getting funding from the Consumer Financial Protection Bureau (CFPB) for some years, among others.
Here's the key part from the Prosperity Now release today, between the dashed — lines.
— start of Prosperity Now release quote —
John Oliver Addresses Manufactured Housing
John Oliver, host of Last Week Tonight on HBO, explained why manufactured homeowners need to be able to use resources within their communities to build their own housing parks by citing research from Doug Ryan, Senior Director of Affordable Housing at Prosperity Now. Watch the Full Segment here. Use Prosperity Now's Manufactured Housing Toolkit to learn how you can spread awareness and advocate for affordable housing in your community.
— end of Prosperity Now release quote —
Note that quoting Prosperity Now is
not to be construed as an endorsement of their position.
Reporting or quoting aren't an endorsement.
MHProNew's publisher, L. A. 'Tony' Kovach sent an Op-Ed to an editor who fact-checked his claims, and then not only ran his letter, but did so in 5 markets, not just one.
  Sarasota
  Lakeland
Those were based upon our initial public facing report on MHLivingNews, linked below.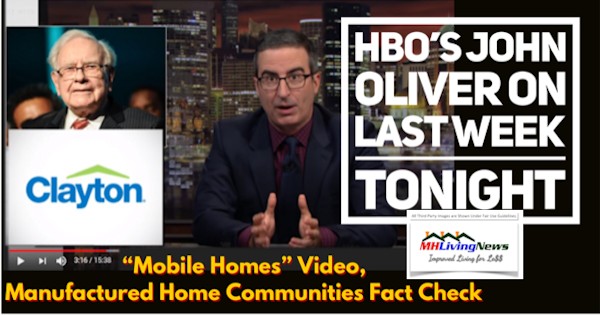 Where is MHI's public response?  Or Clayton Homes?  Frank Rolfe, or any of the other firms who have been negatively mentioned?
Agree or not, count on MHAction, Prosperity Now, ROC USA – among others – to keep beating this drum. Those state executives that aren't caught in the 'Gold Rules' trap need to find ways to fight back for their independent members.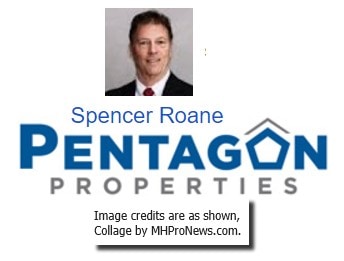 Ironically, it was Spencer Roane who said last week the following. After taking a backhanded ad hominem swipe at our publisher, he then said this: "The Jacksonville newspaper post is about the need for affordable housing.  Hard to argue w/ that.  The only fact-checking appears to be Kovach's, and that involves MHI membership and Buffet affiliations.  So what?  Other than sharing the interest of many in the industry about overly aggressive community owners/managers, none of this has anything to do w/ me."
Roane is reportedly a regular reader, but publicly with his circle, he is not a fan of MHProNews, per sources. That said, it is hard to argue with that Roane and others in the community sector are vexed by "overly aggressive community owners/managers" – which he then distances himself from. While he dismissively says, "So what?" he makes it clear that the "only fact-checking appears to be Kovach's, and that involves MHI membership and Buffet affiliations." Call it what it is, a back-handed compliment.
But Roane missed perhaps the most important point.  It is Warren Buffet who via dark money channels has provided funding via the NoVo Foundation and Tides nonprofits to MHAction.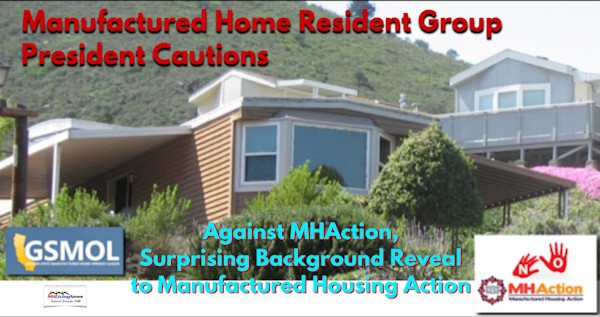 After years of fact-checks on irksome issues, MHProNews and MHLivingNews are uniquely positioned to do a useful response and analysis.
In this Oliver video case, it is demonstrably MHI backers who've sparked the bad news.  Roane is correct that this is an issue for independent community owners. But it is a key MHI backer – Warren Buffett – who have purportedly helped fund MHAction.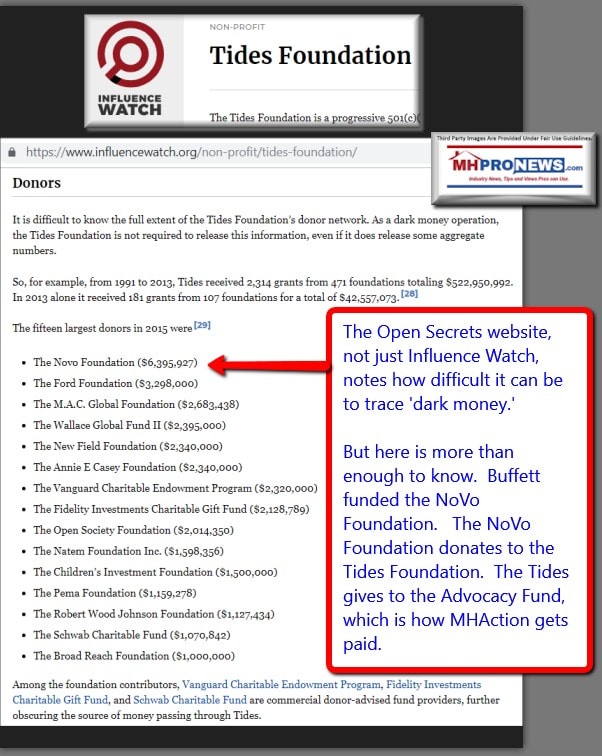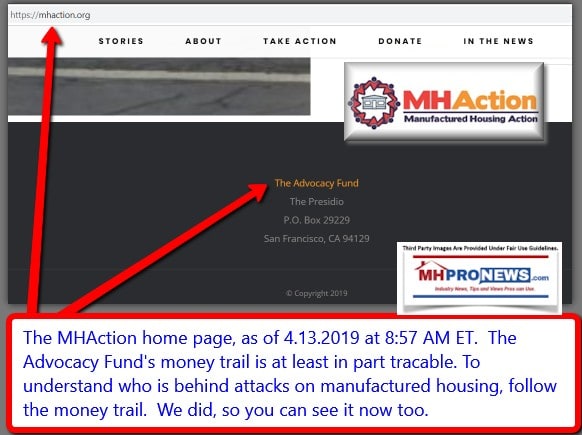 Now, MHAction with Prosperity Now and others are fanning the flames of their attacks on manufactured housing's image – and thus, manufactured housing independents, including Roane and others like him. What will the National Association of Manufactured Housing Community Owners (NAMHCO) or others publicly do in response?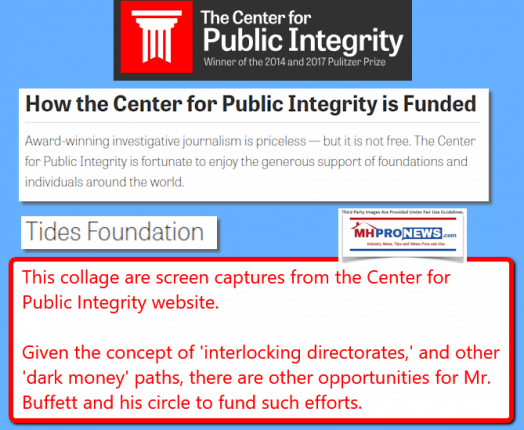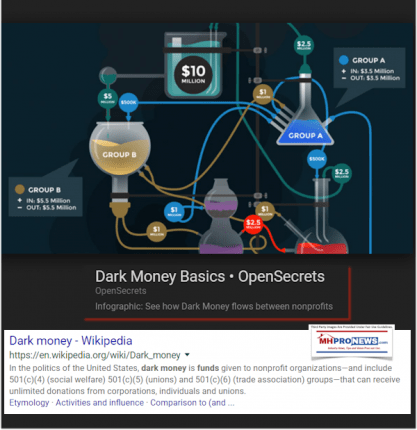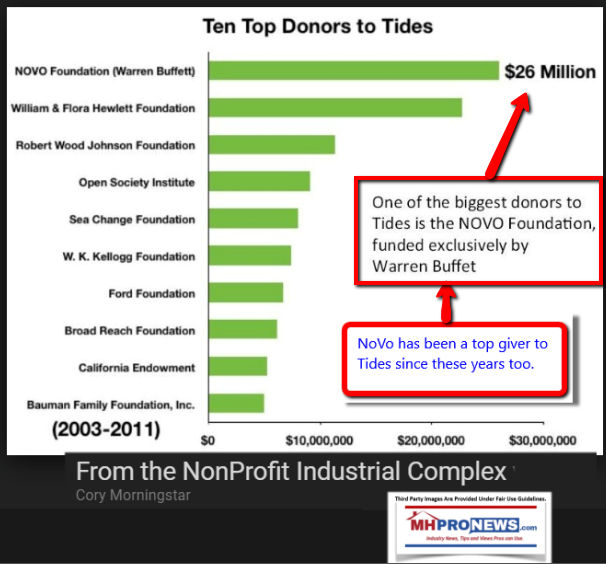 MHI's leadership has been asked to respond to these allegations previously.  Silence.
MHI's outside attorney has been asked to respond to these documented points, he too is silent.
Clayton and 21st, the same 'nada' responses.
That silence speaks volumes.
Part of a Pattern?
Then consider this in the following context.  This pattern is akin to tax and regulatory barriers, bigger firms can handle those better, per researchers.  Buffett can back whomever he wants to politically.  But what do you call it when Buffett's backed POTUS Barack Obama – who in turn backed Dodd-Frank and the CFPB. Meanwhile MHI, Clayton and 21st claimed to be working to change a law that POTUS Obama said would be vetoed?
That truth about years wasted pursuing Preserving Access was hiding in plain sight.

Aren't the effects similar?  Can you spell, MHI and Berkshire-brands head-fakes? Say one thing, and do another?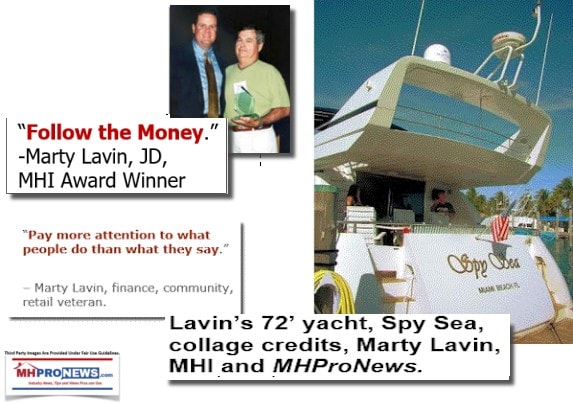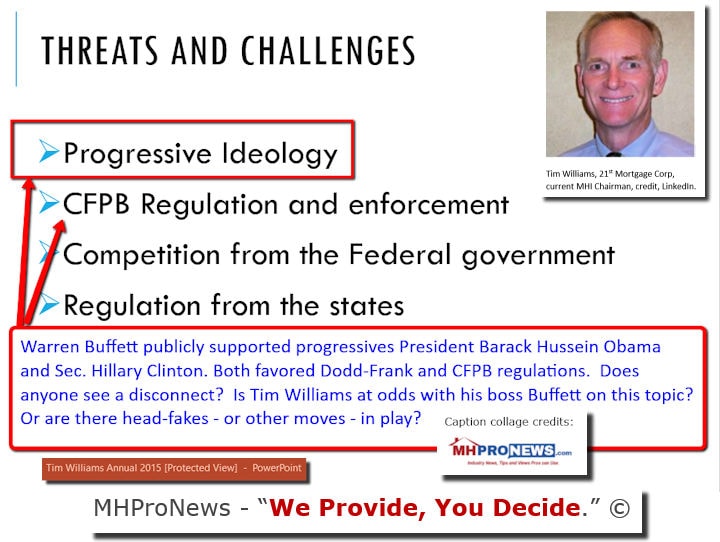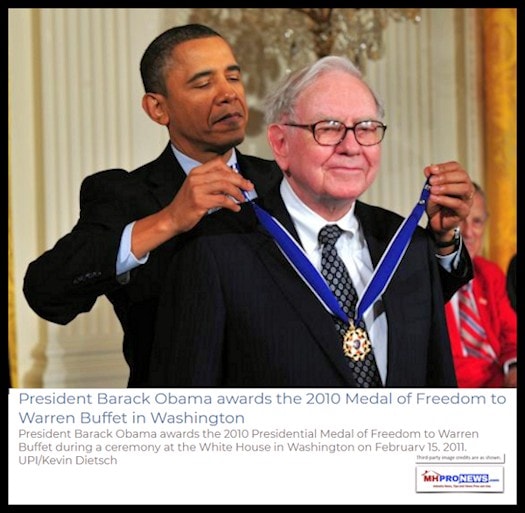 Are the head-fakes and patterns of deceptions becoming more clear?  Do they fit Buffett's castle and moat metaphor?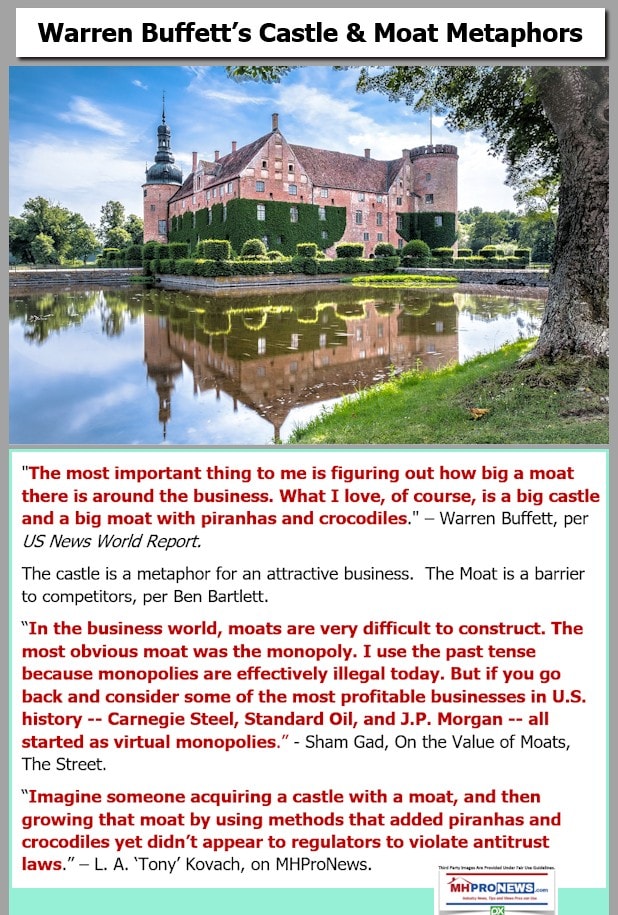 Meanwhile, consolidation in MHVille continues…
The Lesson Learned?
"At a minimum, more MHI affiliated association executives need to join the Omaha-Knoxville-Arlington resistance," observed MHProNews publisher, L. A. 'Tony' Kovach. "For those that can, why not consider doing what Neal Haney helped lead some associations out of MHI in the last two years?"

It isn't just deception in 'fighting' regulations, or evidence of Buffett's bucks fomenting bad news in MHVille.  It is purportedly also evidenced by diverting lower-cost financing away from retailers and communities too.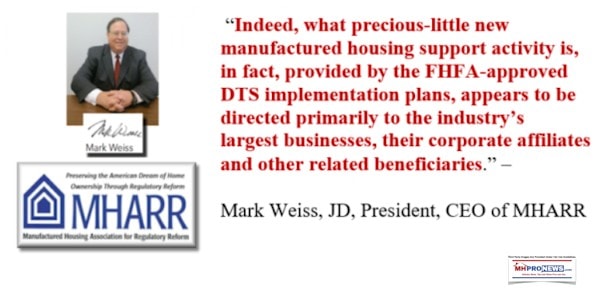 Your thoughts? See the related reports, further below.
That's tonight's edition of "News through the lens of manufactured homes, and factory-built housing" © where "We Provide, You Decide." © ## (News, analysis, and commentary.)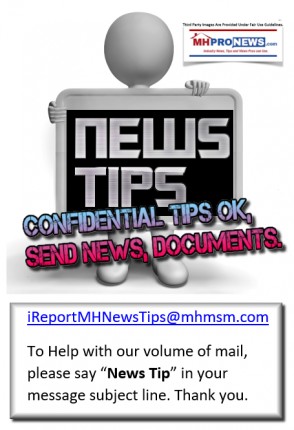 Your link to industry praise for our coverage, is found here.
For the examples of our kudos linked above…plus well over 1,000 positive, public comments, we say – "Thank You for your vote of confidence."
"We Provide, You Decide." © ## (News, analysis and commentary.)
(Image credits and information are as shown above, and when provided by third parties, are shared under fair use guidelines.)
Submitted by Soheyla Kovach to the Daily Business News for MHProNews.com.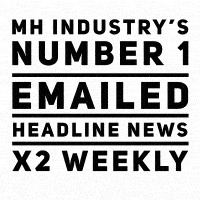 2) To pro-vide a News Tips and/or Commentary, click the link to the left. Please note if comments are on-or-off the record, thank you.
3) Marketing, Web, Video, Consulting, Recruiting and Training Re-sources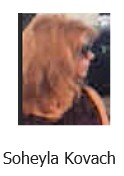 Submitted by Soheyla Kovach to the Daily Business News for MHProNews.com. Soheyla is a managing member of LifeStyle Factory Homes, LLC, the parent company to MHProNews, and MHLivingNews.com.
Related Reports

:
You can

click on the image/text boxes

to learn more about that topic.
They are industry professionals that currently hail from primarily south-central or southern states. They may hunt, fish, go to the honky-tonk, or go four wheeling in the mud for fun. They're routinely patriots – people of faith, flag, and family, who love the constitution and their second amendment protected guns.
When someone is introduced to manufactured homes and their tremendous value, they are often shocked. ' How is this much home for such a modest price possible?' A key part of the answer mirrors any product produced in a production center. Cars built in a driveway would cost far more than a car built in production center.
MHARR CALLS ON NEW FANNIE MAE CEO TO FULLY AND PROPERLY IMPLEMENT FEDERAL LAW Washington, D.C., April 11, 2019- The Manufactured Housing Association for Regulatory Reform (MHARR), in an April 9, 2019 communication to newly-installed Fannie Mae Chief Executive Officer, Hugh R.
The last decade-plus has not been especially kind to the manufactured housing industry and consumers of affordable housing. The 21 stCentury began with a great deal of promise for the industry and consumers alike.
Motion – or, more accurately, activity – in and of itself, is not necessarily synonymous with, or equivalent to, realprogress, or, in fact, any progress at all.