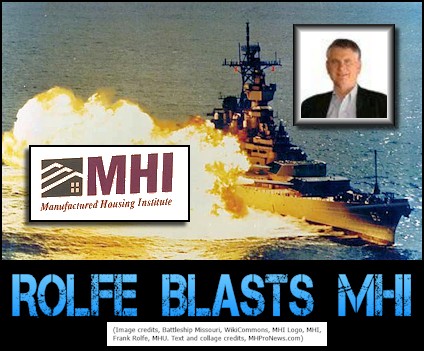 "I think one of the challenges we have as an industry is that there is not enough positive news about manufactured housing to counter the negative."
– Darren Krolewski, Executive Vice President MHVillage/DataComp, in response to blog post by Manufactured Home Community sector maverick, Frank Rolfe.
"As for Frank, he takes heat for stating facts and truth publicly when others don't.  He's the Donald Trump of our industry.  There's nothing mean or villainous about stating the truth.  In fact, most appreciate it when you do."
– Kurt Kelley, JD financial services provider, from comments posted here.
"For years, we have wondered WHY there was so little pro-industry advocacy from MHI to government movements, proposals, rules, etc. that were [often] not in the best interest of this industry."
– Bob Crawford, president of Dick Moore Housing, a BBB A+ rated firm, who shared an educational panel with Frank Rolfe at the Tunica Manufactured Housing Show last year.
"…MHI – the industry lobby group…what's with the concept of silence is golden? Negative articles on the industry are met with "no comment". [sic] Positive news opportunities are met with "no comment". [sic]
I've never seen anything like it."  
– Excerpt as posted by Frank Rolfe on the MHU blog, in a longer comment that sparked a range of responses from manufactured housing industry professionals.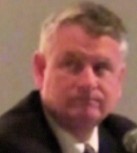 "Probably the greatest enemy to the growth of the mobile home park industry into a mainstream form of real estate investment is … our industry itself," wrote Frank Rolfe, who with Dave Reynolds, colleagues and their investors operate RV Horizons and MHU ("Mobile Home University").
Rolfe says that "the industry has seemed to lose its way and has become more reactive than proactive. Why do so few people have confidence in this industry, and what can we all do to fix that?"
By "industry," Rolfe means everyone, but he is also specifically pointing toward the larger national association based in Arlington, VA – the Manufactured Housing Institute – or MHI.
"We always hear about the tornadoes, flooding, fires, residents getting evicted from their homes so a shopping center can be built, unreasonable rent increases, how manufactured homes depreciate in value, etc," Krolewski said. "I think it's less about the industry not responding appropriately, than it is us constantly having to play defense when we do."
Death by a Thousand (News) Paper Cuts…
The sentiment of not enough good news – and plenty of bad news – is echoed by a number of manufactured housing (MH) industry professionals. NPR can unapologetically focus on the worst manufactured home community (MHC) operator they can find, and when they asked MHI, the association declined an interview, but emailed in a comment to them instead.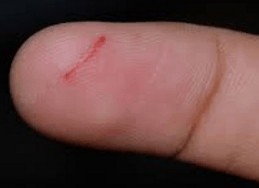 Meanwhile, there are undoubtedly thousands of apartment building owners with the grounds and structures in desperate need of work, who treat their tenants disrespectfully.  Yet, NPR's report on that issue began far more fair and balanced, "But when tenants don't pay, landlords say they have less money to fix things up."  Does NPR realize that principle applies to older manufactured home communities too?
The Manufactured Housing Institute (MHI) does not seem to mind biased reporting, says Rolfe.
Rolfe – along with Dave Reynolds, and their colleagues/investors – have one of the largest portfolio of manufactured home communities (MHCs) in the nation.  They are among the top ten – perhaps among the top five – operators of what he calls "mobile home parks" nationwide.
No doubt due to his success and colorful style, Rolfe has an active and enthusiastic following, and that same colorful lingo likely makes him popular with the press.
However, several in MHVille decry his use of terms such as "trailer," or "trailer park" in verbal conversations with reporters and others, when search engine optimization (SEO) is obviously not an issue.
The Industry Association that Never Talks or Fights Back?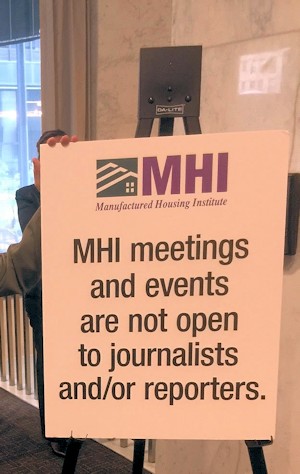 Says Rolfe: "The folks at MHI – the industry lobby group – are nice people, but what's with the concept of silence is golden? Negative articles on the industry are met with 'no comment.' Positive news opportunities are met with 'no comment.' I've never seen anything like it."
Noting that when he owned a billboard company, Rolfe says that industry's lobbying arm was constantly running interference about the benefits of billboards as a public service.  It's an interesting analogy Rolfe makes, because the billboard business, much like many MHCs, has – right or wrong – taken heat for being eyesores.
Referring to the MH industry's larger national association, "Right now, we're (Rolfe) the only people that will even talk to the media – such as the 2014 New York Times article, Bloomberg etc. – and that's pathetic."
"When you refuse to talk," says Rolfe, "it looks to the public like an admission of guilt, and when you refuse to promote your product it looks like you are embarrassed by it."
As if to prove his point, when the Daily Business News asked MHI for a response to Rolfe's posted accusations, MHI had no comment.
Many in the MH industry agree with Rolfe that silence on the part of MHI with the media is harmful.

And when MHI began their advertorial campaign – which professionals know is not genuine media engagement – several industry voices, such as Titus Dare, or Tom Fath, spoke out publicly.
They decried fluffy, inaccurate or potentially risky paid, advertorial comments made by MHI. But the flip side of the coin is that MHI's social media efforts, while incomplete, are likely be to more fruitful.
Those critiques of paid advertorials by Dare, Fath and others silenced, for a time, that part of MHI's 'campaign.'
But MHI restarted them again, complete with more odd, problematic statements and claims – paid writing by the association that may appear to some like a genuine news article, but are thinly veiled marketing pieces.  They indirectly demonsrate Rolfe's point.
Rolfe on MHI to MHProNews
Rolfe tells MHProNews that MHI passes on opportunities to speak to the media, that they should in fact be taking. "I don't think I'm alone in this thought, as I hear it from community owners all the time," Rolfe said. That rings true, as MHProNews routinely hears from industry professionals about MHI's insular, siloed messaging too.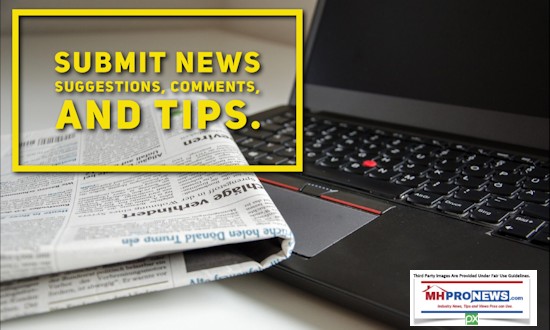 "I get a media request for an interview at least weekly — three last week alone — and the reporters often tell me that they contacted MHI and the REITs and nobody will take or return their calls," Rolfe says.
"I have always had an open door policy to the media," Rolfe said, "as it's my belief that the only way to elevate the public opinion of our industry is to explain to people (who are often full of negative stereotypes from such movies as 8-Mile and television shows like COPS and Trailer Park Boys) the truth about our product and business model."
Rolfe's Far From Alone on Concerns About MHI's Media Strategy
Numerous comments – several published on Industry Voices – have come into MHProNews on the NPR issue.  Some specifically point to MHI's failure to engage more robustly on NPR or other harmful media reports.
Among the off-the-record emailed comments to the Daily Business News was an incident alleged to have taken place on the Louisville Manufactured Housing Show floor, in the presence of others.
"I attempted to address the recent 'no (public) comment stance of MHI regarding the recent NPR story on MH & LLCommunities', with an MHI staffer, and received a loud & disrespectful blast of laughter for my efforts," read part of that industry professional's emailed, off-the-record statement.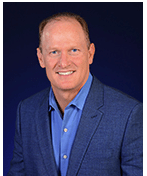 Kurt Kelley, JD, president of Mobile Insurance, a colleague – and co-sponsor of the MHU blog? – says of Rolfe's points: "My Dad used to tell me, 'Perception is the reality of others. So you better make sure you are perceived accurately and positively.' If you let others define you, you're stuck with their definition of you."
"Historically," Kelley says, "the MH industry has been defined by the lowest common denominator, and not by the great value offered by our homes or the excellent living choice MHC's offer across the country. A recent poll showed that 85% of all Republicans and 60% of all Democrats didn't trust the media. You can fight back successfully."
Knowingly or not, Kelley's choice of the word "defined" is interesting, because it parallels comments made routinely for years by MHLivingNews and MHProNews publisher, L. A. 'Tony" Kovach. Kovach often says variations of that theme, "The manufactured home industry must define itself, or others will define us in ways that are often to the disadvantage of our industry's operations, professionals and homeowners."
Defending – and Questioning – MHI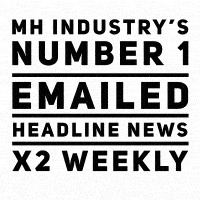 Although seemingly outnumbered by often quiet or vocal critics of MHI's communications efforts, Krolewski and others are defenders of the association, as quotes in this column attest.
But some who defend MHI are working with them on specific projects.  Are they influenced by that financial link not to speak out against MHI's misses?  Off the record, they tell MHProNews, yes.  For years, those critiques of MHI have come in, sometimes from those at or with the association. As one put it, "it would be inappropriate to bite the hand that feeds me."
The Industry's Irony…
What overly sensitive professionals may miss in industry-politics charged issues are what largely unites the industry.  Rolfe, Dare, Fath, Kelley, Krolewski and Kovach – all these and other voices not cited in this report want to see the industry grow.
So why aren't critiques of MHI taken and given in that spirit of the search for a path for long-term, mutual growth?
Defense
Krolewski says, "We're the manufactured housing industry. We build a great, affordable product that millions of people call home. We should be unapologetic about that, because the naysayers are simply wrong and they should be taken to task."
"But we shouldn't be relying on our national organization to fight the media battle alone. It is the responsibility of everyone in the industry and we can all do more," Krolewski said.
On this, Rolfe, Krolewski and throngs of other industry professionals agree.
Not All Community Owners are Bad Actors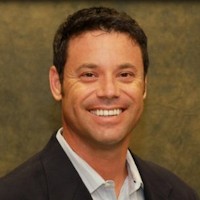 Todd Lamb, of Lamb Investments, owns and operates MHCs in Texas. Commenting on the way NPR painted the MHC industry black by attacking Magar Magar's Syringa Mobile Home Park in Moscow, Idaho, Lamb noted the local and state agencies should take some responsibility about the water woes there.  He said, "In Texas, there are plenty of Government agencies to make sure manufactured home community residents are safely delivered gas, water, and sewer at the Community owner's expense."
"Anyway," Lamb told MHProNews, "this owner is horrible, but the reason there are not many, if any other owners like him, is because it is stupid and bad business. Who spends their life savings trying to buy an asset to let it go – to become run down and worthless?"
The Magar Magar case NPR reported was covered on the Daily Business News years before NPR did, because MHProNews has for years believed – as one association executive advised – that the industry should not be in the business of defending "bad actors."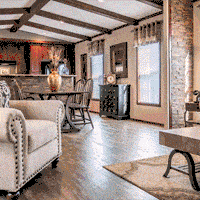 Lamb argues Magar is over the top example used by NPR, one that could be found in any industry or profession.
The Ohio Manufactured Home Association's Tim Williams spotlighted on Industry Voices, how NPR failed to contact them as the state association, the clearly more knowledgeable source for insights in OH.
"YOU and MHI are all we have," said Lamb, the "YOU" referring to MHProNews.com and MHLivingNews.com. "I'd rather not bad mouth [MHI], but encourage. Everybody is so damn busy trying to grow, no one has time to be the voice for the industry. That's where you come in the play, Tony (Kovach)."
The voices criticizing MHI, however…
Rolfe told MHLivingNews and MHProNews publisher L. A. "Tony" Kovach, "MHI may be doing a terrific job legislatively, but they never respond to industry criticism in the media, which I have long said is a bad strategy in my opinion."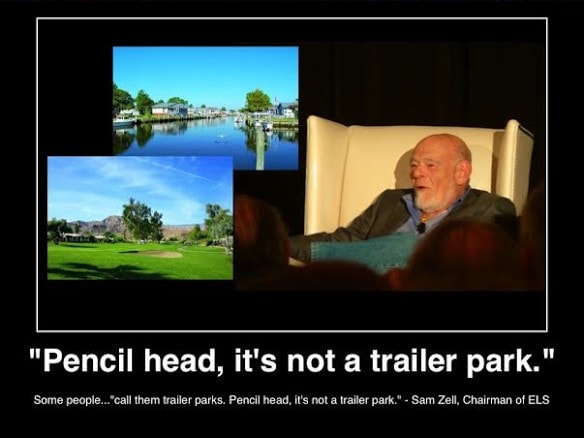 Some of the industry's wise and wags complain that Rolfe is too brash and outspoken.  Those voices often dislike his referring to MHCs as "mobile home parks" and "trailer parks," and say Rolfe exaggerates to make his points.
That note is akin to Kelley's comment of Rolfe being the industry's Donald Trump, as many believe the president may overstate, but would not see himself as being anything other than candidly and colorfully making a politically incorrect point.
But no one can question Rolfe and his partners success as a community owner, and his results in garnering media.  He has successfully promoted investing in the MH sector of the industry.
Some complain when Rolfe is calling out MHI publicly, but others quietly or loudly cheer him on.
Rolfe says about media engagement: "I try to explain to these folks [reporters] that our communities look like subdivisions and have nothing to do with whatever they imagine the product to be. The way I look at it, if I can alter their thinking even slightly then I have succeeded in a small way, and maybe it will build over time."
"If others want to jump on the bandwagon, then that's great. If anyone would like to volunteer their contact information, I'll happily give it to the next journalist that calls," Rolfe told Kovach in a longer on-the-record remarks.
Rolfe knows media engagement has its risks.
"But be warned," cautions Rolfe to those who would talk to reporters, "that these groups are not calling to write a glossy article on 4-star communities, but the gritty business of non-subsidized housing of the lower half of American wage earners — the true bread and butter of this industry — and are on the attack from the first question, which is normally 'so what's it like to rip off the poor,' thanks to ignorance on the part of the reporters."
"I think we can only cure our identity problem with a grassroots movement to educate the public – and it must come from community owners who are enthusiastic about their product," Rolfe said.. ##  
"We Provide, You Decide." ©
(Editor's notes: Rolfe's main point about industry media engagement is important and worthy of discussion as well as action.
For years, MHLivingNews and MHProNews have walked the walk, by engaging the media via promoted stories, story tips to reporters, interviews and op-eds published on news sites.
The results?  Mainstream media has picked up numerous stories promoted by MHProNews and MHLivingNews, several republished hundreds of times on news and special interest websites.  Those stories either defend or promote the truth about manufactured home and manufactured home living.  Spotlighting and supporting MH homeowners must be a key part of this effort.
Because MHLivingNews and MHProNews often include genuine interviews with experts and homeowners, this – our publisher believes – is an authentic way to advance the education of the public and professionals alike.
Because we trade media routinely reach out to a variety of voices and perspectives for comments, we provide the "fair and balanced" reports that goood reporting standards demand.
It must also be noted that several MH corporations, associations, and professionals have on occasion or routinely engaged with the media too.  Instead of turf battles over who says and does what, the ideal outcome should be that these many industry voices ought to work more closely together, for the good of the industry at large.)
(Image credits are as show above.)

Submitted by assignments editor Matthew J. Silver to the Daily Business News for MHProNews.

Other Stories on Frank Rolfe, or related topics:
http://www.MHProNews.com/home/featured-articles/july-2016/11791-frank-rolfe-interview-on-mh-industry-business-politics-and-associations-
http://www.MHProNews.com/home/featured-articles/july-2016/11789-bob-crawford-on-mhi-mharr-and-a-new-association-
http://www.MHProNews.com/blogs/11694-frank-rolfe-bob-crawford-video-comments-on-current-and-new-mh-association
http://www.MHProNews.com/home/featured-articles/january-2017/138-general-manufactured-housing-industry-topics/12822-anti-community-mhaction-targets-frank-rolfe-rv-horizons-and-els

http://www.MHProNews.com/home/featured-articles/october-2016/12290-another-cup-of-coffee-with-paul-bradley
http://www.MHProNews.com/home/featured-articles/july-2016/11791-frank-rolfe-interview-on-mh-industry-business-politics-and-associations-
http://www.MHProNews.com/home/featured-articles/february-2016/10966-mhpark-safety-inspections-and-pride-of-ownership
http://www.MHProNews.com/blogs/10172-two-contrasting-interviews-%E2%80%93-frank-rolfe-on-recent-media-attention-%E2%80%93-chris-parrish-former-chairman-of-the-national-communities-council
http://www.MHProNews.com/home/featured-articles/september-2015/10162-controversial-media-reports-the-guardian-a-kvue-on-the-record-interview-with-frank-rolfe-of-mobile-home-university-mobilehomeparkstore-rv-horizons
http://www.MHProNews.com/blogs/9212-wall-street-is-waking-up-to-the-value-of-manufactured-home-communities
http://www.MHProNews.com/latest-news-from-mharr/7330-mharrs-response-to-new-york-times-magazine-article-about-the-cold-hard-facts-of-mobile-home-u
http://www.MHProNews.com/home/featured-articles/april-2014/7301-controversial-new-york-times-article-on-mobile-homes-and-trailer-parks-lands-frank-rolfe-dave-reynolds-and-mobile-home-university-in-the-spotlight-