The second full week of the Trump Administration came to an end on Friday, and brought with it the first jobs report under the new commander in chief.
U.S. employers added the most workers in four months, while wage growth slowed slightly more than projected.
According to CNSNews, the report from the Bureau of Labor Statistics (BLS) showed total nonfarm payroll employment rose 227,000, beating estimates of a rise to 180,000. The unemployment rate ticked up a tenth of a point to 4.8 percent.
The Labor Department's "Employment Situation Report" is released monthly, and it reflects data gathered in the pay period that includes the 12th of the month. Labor participation was up two-tenths of a point to 62.9 percent.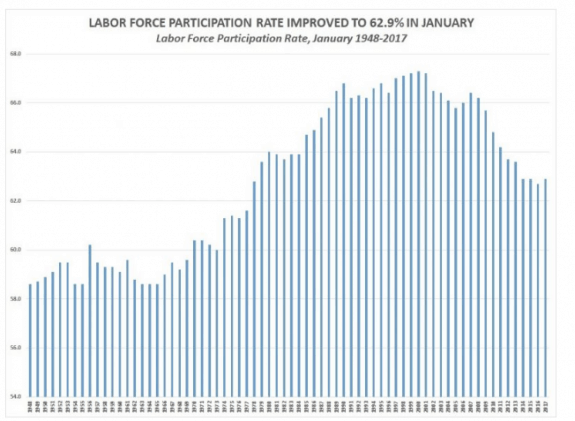 This means that the report released today reflects the situation just prior to when President Trump was sworn in on January 20th.
As Daily Business News readers are aware, the January report reflects anticipation of President Trump's policies, meetings and movement prior to taking office, including the highest Small Business Optimism Index in 37 years from the NFIB.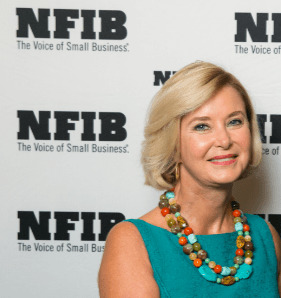 "We haven't seen numbers like this in a long time," said NFIB President and CEO Juanita Duggan. "Small business is ready for a breakout, and that can only mean very good things for the U.S. economy. Business owners are feeling better about taking risks and making investments."
Private employment, excluding government agencies, rose by 237,000 after a 165,000 increase in December. Government employment fell by 10,000 and factory payrolls grew by 5,000.
Retailers increased payrolls by 45,900. Employment in financial activities was up 32,000, professional and business services rose by 39,000, and leisure and hospitality was up 34,000.
Per Bloomberg, hiring in construction, retail, finance and professional services helped labor numbers. The 36,000 increase in construction payrolls was the largest since March.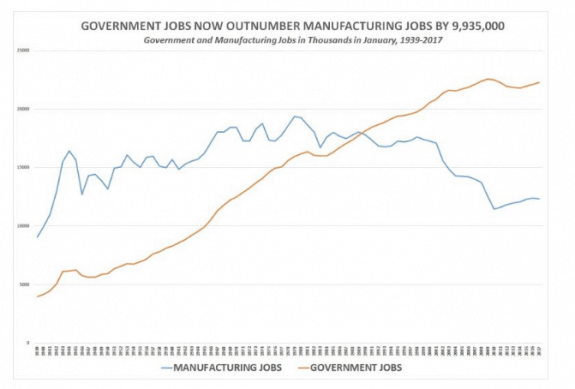 "Today's report reflects the consumer confidence that the Trump presidency has inspired," said White House press secretary Sean Spicer.
"President Trump campaigned on how to make America work again. Even before he took office, the markets knew he would deliver on that promise."
Spicer was optimistic, but also mentioned that Trump remained realistic about what needs to happen next.
"The president's already taken significant steps to turn our economy around and he is looking forward to ensuring that every American who wants a job has the opportunity to find one," said Spicer.
"While the president's definitely pleased that the job growth has far surpassed expectations and that the labor force participation is rising, he also recognizes that there is a lot more work to be done."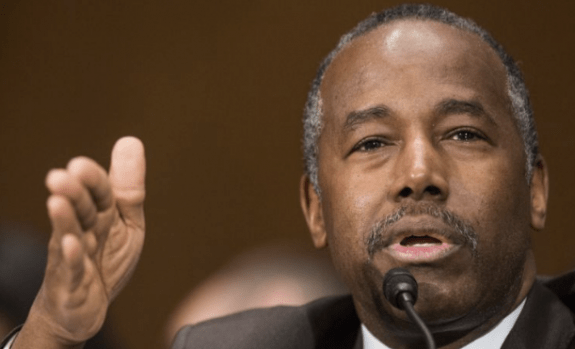 President Trump's actions leading up to, and after, his inauguration, stand to have significant positive impact on the manufactured housing industry. One of the most influential was the President's nomination of Dr. Ben Carson for HUD Secretary, and his comments on the importance of manufactured housing.
For more on President Trump's activity, including the Executive Order regarding Dodd-Frank, click here. ##
(Image credits are as shown above.)
Submitted by RC Williams to the Daily Business News for MHProNews.