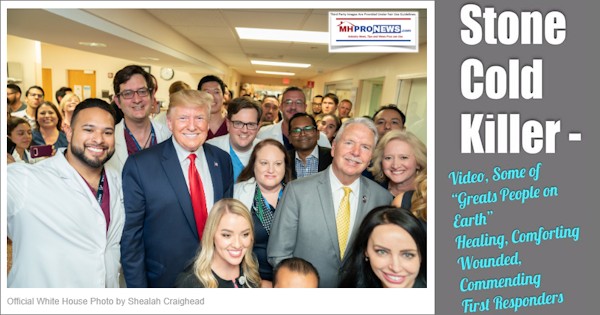 In Genesis 4:8 the first murder is described of Cain killing his brother Able out of jealousy. It is in the apocryphal book of Jubilees, says Wikipedia, that the detail comes that Cain murdered his brother Able with a stone. Rock control, anyone?
In prison, where guns are kept out of the hands of inmates, even plasticware can be turned into a deadly weapon. Are we going to regulate plastic as a way of protecting the many against the few? Let's note that guns can clearly kill with more efficiency than rocks or plastic. Nevertheless, the solution isn't 'controlling' access to the weapon – both of the guns used in the recent homicides were obtained legally, and stricter gun laws would – per experts – likely would not have stopped either tragic killing spree. The solution lies in turning people's hearts away from murder. Barring that, one must be prepared to spot danger brewing. These are moral, educational, and at times mental health issues.
Politics is what it is. Some have called it a 'full contact sport.' If so, it is a game with no holds barred, where the rules are seemingly meant to be broken.  After some two years of 'Russian collusion' that came up empty, the renewed attack lines of the opponents on President Trump Donald J. Trump have often been gun grabbers and those who stoke the fires of racial division for political purposes.  Those in media with an agenda are playing up El Paso, while downplaying that the killer in Dayton, OH was a self-avowed supporter of left-leaning Senators Elizabeth Warren and Bernie Sanders.
To be fair and accurate, which is always our goal at MHProNews, there are times that Democrats and Republicans – despite the often harsh rhetoric – are coming together.  MHLivingNews has highlighted the joint praise of those on both sides of the two major party political aisle of modern manufactured homes as a solution to the affordable housing crisis.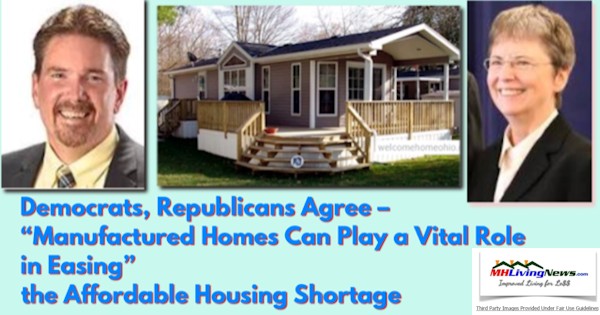 Democrats have often led on other issues that could be useful for manufactured housing professionals, housing seekers, and current homeowners. The report below is an example.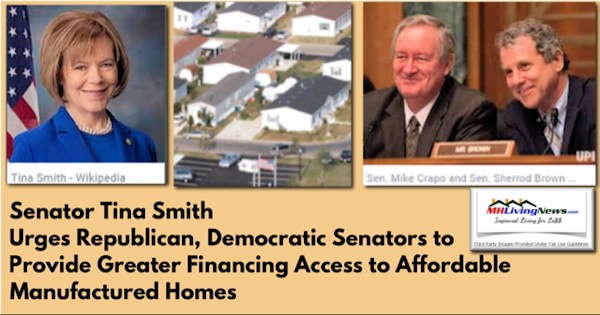 Democrats and Republicans have come together on criminal justice reform, and more of that could be in the works. That's important for our industry, which needs workers, and those former inmates need opportunities to earn an honest living. 
Senate Minority Leader Chuck Schumer has publicly encouraged President Trump on holding firm with Communist China in the trade talks.  So for objective thinkers, this must not be construed in a purely partisan fashion.  While the odds are seemingly narrowing that an infrastructure deal will occur prior to 2020, that is an area that Democrats and the 45th president may have more common ground with than some traditional Republicans.  It must also be noted that not all Democrats are gun grabbers, but in fairness, it is an issue that the Republicans tend to be the stronger supporters of Second Amendment rights.
As a new citizen from a country where fake news is the rule and not the exception, and where the people would likely be free if they had a second amendment with their own guns, this is an issue that more Americans need to wrap their heads around. Venezuela, North Korea, Iran, Communist China – these are not nations with the right to keep and bear arms. Want to trade places? Not if you know the facts.
Freedom of expression, religious, economic, political, and other freedoms protected by the U.S. Constitution are guaranteed by the Second Amendment.  An assault on any one right can undermine others. That has consequences, as the people of Cuba, Venezuela, North Korea, China, Iran, the former members of the Soviet Union and others have learned.
Celebrating Citizenship, USCIS Naturalization Ceremony, and MHVille
The White House press room provided MHProNews with the video, the photo at top, and the following for readers to consider.  See our related reports that follow. 
President Donald J. Trump and First Lady Melania Trump traveled yesterday to both Dayton, Ohio, and El Paso, Texas, meeting with survivors, victims' families, medical workers, and first responders in the wake of last weekend's sickening violence.

"My time spent in Dayton and El Paso with some of the greatest people on earth," President Trump tweeted after visiting local hospitals and a law enforcement emergency operations center in Texas. "Thank you for a job well done!"

"Their communities are strong and unbreakable," the First Lady wrote on Twitter.

First Lady shares powerful photos from visits to Dayton and El Paso.
The 'experts' who broke our economy don't understand how President Trump is fixing it
American jobless claims fell yet again last week, meaning fewer of our citizens are having to file for unemployment benefits in this strong labor market. Unsurprisingly, the left-wing media and their chosen economists weren't predicting that result.
"Here in the U.S. – despite claims that tariffs would end the current economic recovery and increase consumer costs – our economy remains the envy of the world," former CKE Restaurants CEO Andy Puzder writes for Fox News. "Inflation is in check, unemployment is near a half-century low, wages are surging and economic growth is continuing to beat expectations."
So while the left's mostly self-appointed experts claim this President doesn't know what he's doing on trade or the economy, the results prove they're the ones with much to learn.
Take China. For years, both Democrats and Republicans promised to hold Beijing accountable for breaking the rules on trade. China is responsible for 87 percent of the counterfeit goods seized entering America. Its intellectual property theft costs U.S. employers billions each year. Its average tariff rate is nearly three times what we charge.
Unlike past leaders, President Trump is actually keeping his promise to make China play by the rules. The left doesn't like that: They argue that upsetting China will hurt the economy. In reality, the Trump program of tax cuts for workers, deregulation, and policies that put American industries first—from farmers to manufacturers to energy producers—is finally allowing the United States to negotiate from a position of strength.
"A skilled negotiator like President Trump knows that you should never rush into a deal, even if the political benefits are compelling," Puzder writes. "As a nation, we would eventually pay the price for a deal driven by politics rather than substance."
Meanwhile, China is seeing lower long-term investment, sluggish retail sales, and reduced GDP growth, according to National Economic Council Director Larry Kudlow. "The economic burden of these tariffs is falling almost 100 percent on China," he said.
The Trump Economy is already strong, especially for the blue-collar workers who need it most. Once China ends its decades-long trade war on America, the United States' economic future will be brighter than it's been in many, many years.
In case you missed it: "The 99% Get a Bigger Raise"

More: "Here's the truth about Trump's Pledge to America's Workers"
##
Pain Before Gain, Kevin O'Leary, Trade War "Starting to Work," plus Manufactured Home Stock Updates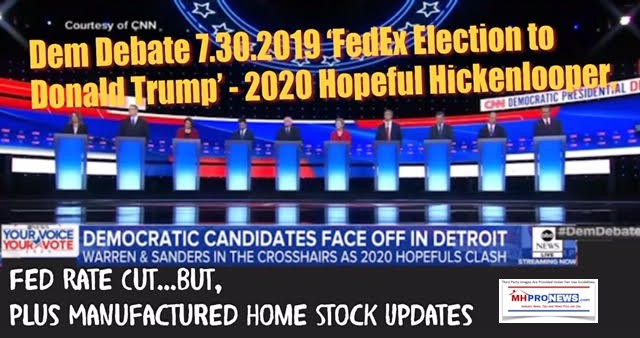 That's our first installment today of "News Through the Lens of Manufactured Homes and Factory-Built Housing" © where "We Provide, You Decide." © ## (News, analysis, and commentary.)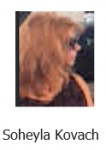 Submitted by Soheyla Kovach for MHProNews.com.
Soheyla is a managing member of LifeStyle Factory Homes, LLC, the parent company to MHProNews, and MHLivingNews.com. Connect with us on LinkedIn here and here.
Related Reports:
Click the image/text box below to access relevant, related information.
El Paso Walmart Shooter's Manifesto Text, Understanding Tragedy, Getting to Root Causes