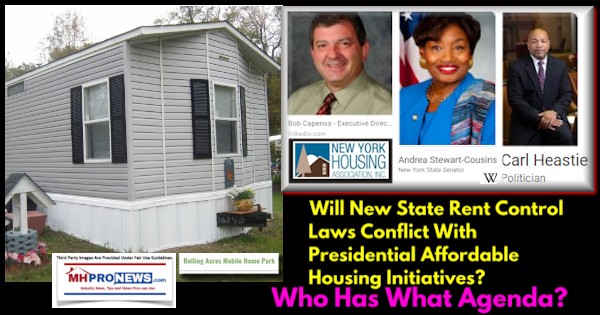 Starting with specific examples from a large state, a trend spreading to other states will come into focus.
"As you know, the New York Housing Association has been battling the adoption of rent control in NYS for decades. Unfortunately, with all parts of the legislative body voting with one voice, we lost the battle just a couple of weeks ago. We are now faced with understanding how the new legislation works and the ramifications it will have on our industry," said Robert Capenos, Executive Director of New York Housing Association, Inc.
"Not being a current member is leaving you without the crucial information you need to navigate this new and onerous legislation. We implore you to re-join your association and be part of the discussion to manage these changes," Capenos said in an email to past members, openly aiming to coax them back.
New York isn't the only state to recently pass rent control statewide. Oregon has too. Other states have been or are pondering variations on that rent-control theme.
What Capenos' letter didn't mention is news items like the one accessed from the text-image box below. When a Republican lawmaker joined with Democratic lawmakers to cry 'foul,' wasn't the sudden loss on this latest push for rent control all but inevitable? Yet, it was only the Daily Business News on MHProNews that seriously covered this topic among the manufactured home industry's trade media. How to explain that gaping void in an industry with so many bloggers and writers?
Manufactured Home Community Residents on 'Rent Strike,' Republican Lawmaker Calls Foul
Libertarian John Stossel summed up a suggestion that sounds sinister. Or was Stossel's a pragmatic reading of what is occurring at the local, state, and federal level?
Be that as it may, MHProNews was also essentially alone in the industry in tracking the ongoing developments in New York or elsewhere, including the MHAction connection.
Ongoing MH Headwinds – Angry Manufactured Home Residents, Understanding the Manufactured Housing Industry Dilemma Through Their Eyes
Recall that MHAction, which is pushing rent control in other states and jurisdictions, is backed by whom? Follow the money trail right back to the Tides nonprofit, and from the Tides their largest donor is the NoVo Foundation. The man who gave millions to the NoVo foundation is none other than Berkshire Hathaway Chairman Warren Buffett. See the data, at this link here.
With that tee up, a clearer view of what is occurring is now coming into focus.
From that perspective, let's pivot to a report in the Riverhead News Review regarding this newly minted New York law, which is as noted also on the march in numerous states, including in the heartland.
Tim Gannon for the News Review said on 6.22.2019 that "A state bill limiting rent increases for tenants in mobile/manufactured home parks has been approved by the state legislature and signed into law by Gov. Andrew Cuomo."
"The new law was combined with other bills in a Housing Stability and Tenant Protection Act that included an extension of rent control laws in New York City, which expired June 15," per the News Review.
"We're very happy about this," according to Peter Baldwin of Riverside, vice president of the Mobile/Manufactured Homeowners Association of Suffolk. "It's been a long, hard fight, but it was worth it now that we got it."
Resident groups hope the law will protect against "unreasonable" Think about the example linked above, how the problematic behavior of Havenpark attracted attention from Senator Elizabeth Warren (MA-D). Or industry professionals and advocates should muse over the woes spotlighted in John Oliver's viral hit video on manufactured home companies and other so-called predator firms, linked here.
Local media reported that the new law in New York establishes so-called 'protections' for those residents by limiting annual rent increases to 3% — or up to 6% if the increase can be shown to be related to higher operating expenses or property taxes or the cost of capital improvements, according to a release from State Assembly speaker Carl Heastie (D).
· There may be an exception higher than 6% obtained by applying for a hardship allowance from New York State Housing and Community Renewal.
· But the new law also allows community residents to challenge increases over 3% in court.
· Further, the new law strengthens resident protections against eviction from communities for the purpose of changing the use of the land.
· The new law requires community owners from initiating eviction cases against residents for two years. If they are eventually evicted due to a change of use, it provides for a stipend of up to $15,000, according to a release from New York State Senate majority leader Andrea Stewart-Cousins (D).
"It's going to benefit people who are having trouble staying in their homes, because now, they won't get kicked out on the street," Mr. Baldwin said. "Senior citizens and people on fixed incomes also should benefit from the law."
Assemblyman Fred Thiele (I-Sag Harbor) said he's been working for passage of this bill for about 10 years. That confirms Capenos claim at the top. While the rent control measure has been approved previously in the Democrat-controlled Assembly, it was never approved by the Republican-controlled Senate. Now that Democrats control the Assembly, the Senate and the governorship, the bill could and did pass and was signed by Governor Andrew Cuomo into law.
When local media cited Bob Capenos of the New York Housing Association's long standing opposition, Capenos said many communities are 40 to 60 years old. He understandably argued that strict controls on rent increases could limit a community owners' ability to pay for capital improvements.
As if to confirm the points MHProNews and MHLivingNews have been making for some time, among the posted comments on the Times Review article were these.
Shari Harberts said, "Hope Iowa will do the same." Haberts added [typos in the original], "Mr. Capenos forgets he gets paid by big investors who do not care about improvements and improvements are tax deductable. Most mobile home parks offer no ammenties only increased rent. He knows mobile home parks are being bought up by companies for profit ( Havenpark, LLC. Sun Communties (stock symbol SUI) so , please Mr. Capenos be truthful. I love in Iowa and my park was sold to Havenpark.LLC. Utah and their goal is raising lot rent to the sky to provide income for investors. They raised the rent by 69% saying our park has not kept up with the market atound us. Yes, it was lower but they fotget to say that the other parks have been bought by other REIT like Yes Communties. Did he miss watching John Olivers – Mobile Home on Youyube or, Franke Rolfe the creator of his get rich invesyment course called Mobile Home University or that it's the only industry that is allowed to rob and rape the buyers and tenants."
Each of these topics have been spotlighted at various times on either or both MHProNews and or MHLivingNews. Those insiders who aren't closely following the trends – for example, from the retail, production or supplier sides of the industry – may not otherwise be able to fully grasp what Harberts means.
A community operator, who is on the NY Housing Association's board of directors responded as follows to Harberts.
Steve Newman, "On the contrary, I am an owner of 2 Manufactured Home Communities in NYS. I invested my own money to buy these properties and use my own capital or borrow at my own risk funds to make significant improvements. Many of my colleagues at NY Housing are like me, small operators!
I can tell you that I will be very cautious about making improvements as a result of the new rent regulations. Be careful what you wish for. The real culprits here are localities that impose restrictive zoning ordinances restricting construction of new communities and burdensome regulations which add to cost of buying and installing homes. Lack of financing options for homes by government agencies tasked to serve these communities also increases costs. Unfortunately this complex problem requires a more incentives than disincentives."
Newman, per his LinkedIn profile, has two communities. One is described [typos in the original] from a company website as "A all age community owned and operated by Rural Home Communities. Steven L. Newman, Owner. Conveniently located south of Watkins Glen, NY offering easy commute to Corning/Elmira and access to all attractions in Finger Lakes…"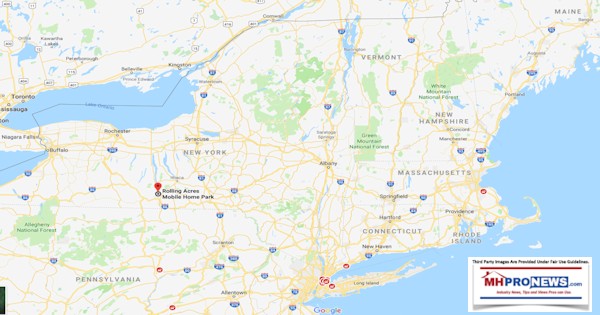 Indeed, Newman's point is one made from community operators in Canada and the United States, as a prior report with Canadian video reflected from this link here. Progressives should bear in mind that Paul Bradley, President and CEO of ROC USA told MHProNews that to his mind rent control doesn't work.
So, there are concerns – even among progressives that are pro-resident – over the effectiveness, or lack thereof, in rent-control efforts.
There is one more point to be made before drawing this narrative to a somewhat painful close. Who is atop the NY Housing board of Directors? Joe Bushey, who is identified as with G&I Homes. Here's how the association website shows it, sans the phone and email.
President:
Joe Bushey
G & I Homes
PO Box 226
Frankfort, NY 13340
Who owns G&I Homes? Per the Clayton Homes website, it is Clayton.

That's not to imply that every case of rent control has Clayton or Warren Buffett the Berkshire Hathaway conglomerates fingerprints on it. But clearly, several of such scenarios do have precisely those Omaha-Knoxville fingerprints and money trails. As Joanne Stevens, who works for a division of Berkshire Hathaway was reported to say last week, the industry – i.e. the Manufactured Housing Institute (MHI) has been to confront these issues. That's an understatement, since the ultimate power behind Arlington, VA based MHI are the Berkshire brands.
Commenting on similar moves in Iowa for regulating manufactured home communities and imposing new rent control, Stevens said: What happened next [in Iowa and elsewhere] is a commentary on how woefully unprepared the MH & MHP Industry is to make the case for the essential role mobile homes & parks provide in the low-cost housing landscape. Tenants, the media and legislators unleashed their outrage against rent increases and MHP owners."
Kurt Kelley, JD, is the publisher of the Manufactured Housing Review ( MHR), as the below reflects in his quarterly's " Publisher's Message." For the 2019 Quarter 1 issue, his message read in part as follows. [in this issue] address Senator Elizabeth Warren's attempt to gather private information from Manufactured Home Community owners.
One ought to ask, is creating rage against community owners in general an accident or a byproduct? Is it more than a coincidence when something similar is happening in state after state? Especially when so often, there are Buffett and Berkshire fingerprints and funds clearly at hand?
It is inevitable once MHI is so highly weaponized that more state associations will likewise feel the power of Clayton, 21st Mortgage, and Berkshire related influence or domination. That has been previously reported in the report below.
"How Gold Rules," Tim Williams/21st Mortgage, MHI VP, State Execs Conference Call
This may help explain in part why some state community associations broke rank with MHI to form the National Association of Manufactured Housing Community Owners (NAMHCO). The question now is this. Will NAMHCO now play footsie with MHI and the powers that be in MHVille's Omaha-Knoxville-Arlington Axis and their big boy allies? Or will they buck the system and publicly call them out as they did before?

Finally, rent control and manufactured housing were both mentioned in the new presidential executive order. Is a battle looming ahead? Time will tell. Meanwhile, MHProNews will monitor these and other developments and report to the industry's professionals, investors, owners, and advocates accordingly.
See the related reports below for more.
That's this Monday, Monday second installment of "News Through the Lens of Manufactured Homes, and Factory-Built Housing," © where "We Provide, You Decide." ©. ## (News, fact-checks, analysis, and commentary.)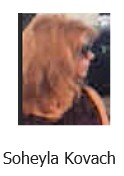 Connect on LinkedIn here. (Related Reports are further below. Third-party images and content are provided under fair use guidelines.)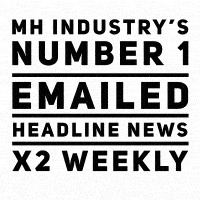 1) Marketing, Web, Video, Consulting, Recruiting and Training Resources
Submitted by Soheyla Kovach to the Daily Business News for MHProNews.com. Soheyla is a managing member of LifeStyle Factory Homes, LLC, the parent company to MHProNews, and MHLivingNews.com.
Related Reports

:
You can

click on the image/text boxes

to learn more about that topic.
Rent Controls and Manufactured Housing Restrictions Targeted in New Presidential Executive Order
President Trump Signs Executive Order on Affordable Housing Crisis, Ray of Light for Manufactured Housing? Plus, Manufactured Home Stock Updates
Federal Bill that MHI, Prosperity Now, NAMHCO Tout – MHARR Opposes, Why?
MHARR participated in a conference call on June 25, 2019, conducted by the U.S. Department of Housing and Urban Development (HUD), during which White House officials announced the impending issuance of an Executive Order (EO) to create a "White House Council on Eliminating Regulatory Barriers to Affordable Housing."