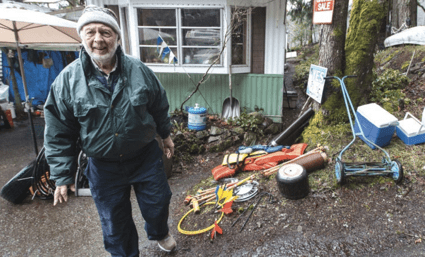 In an update to the story that the Daily Business News originally covered here, residents at the Thetis Lake Campground community in View Royal, British Columbia, Canada, are facing an imminent threat.
According to Western Investor, assessments on the community are threatening the viability of the most affordable housing option in the province, and options are limited.
"Manufactured homes on rented pads cost about one-tenth of what an average detached house in B.C. costs, and provide thousands of seniors and others with the lowest-cost homes in the province," said Al Kemp, executive director of the Manufactured Home Park Owners Alliance of BC.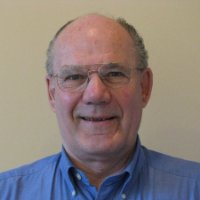 "And the security of low cost is in doubt because park owners are under annual rental restrictions while assessed values, and subsequent property taxes, are increasing dramatically."
Kemp says that owners are being squeezed, as assessment values on manufactured home communities have skyrocketed over the past year, but community owners can only increase site rents by 3.7 percent this year under the Residential Tenancy Act.
"BC Assessment doesn't have a clue how to value manufactured home parks [sic], which are a hybrid of commercial and residential real estate," said Kemp.
"The land-value sale of one park [sic], for example, will raise the assessed value of neighboring parks [sic] that may not have the same development potential."
A community owner in Vancouver reached out to Kemp for help after receiving their 2016 assessment.
"We will be out of business soon as our low rent-controlled increases never allow us to catch up," said the owner.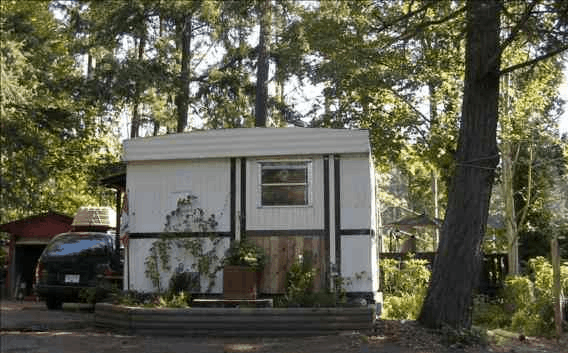 This has community owners beginning to scramble to sell, which means residents are scrambling to find a new place to live. And that's the case with Thetis Lake – the community's assessment jumped more than $400,000 in the past year, to $2.98 million.
The owner is now in the process of selling to a developer who wants to build 45 single-family homes and 14 townhouses on the property. And residents are facing eviction next fall.
"We don't want to leave. It's basically cheap living, close to a park and we're comfortable here," said resident Lothar Netzel.
With the average price of a detached house in View Royal at $645,000, a townhouse at $502,000, and a vacancy rate less than one percent, affordable housing for community residents is far from certain.
The sale of the community is hinging on the development being approved for rezoning by the Town of View Royal. If it goes through, the owner of the community has offered each homeowner $10,000 as compensation.
And that has not set well with residents.
"What can we do with $10,000?" asked Netzel. "Look at the steep house prices and a tight rental market throughout the capital region."
The impact of rent control has been felt in other parts of Canada as well, including the case in the video above with a community in Manitoba.
David Screech, Mayor of View Royal says that while he sympathizes with the owners, View Royal does not have any manufactured home bylaws.
"In my opinion, they have been given a generous offer, more than what's required by law," said Screech.
Is Rent Control Necessary? MH Industry Experts Speak 

"UMH would not buy a rent controlled community and believes all community owners should work with residents to avoid rent control," said Sam Landy, President and CEO of UMH Properties, Inc.
"The fact is if we raise our rents too high we will have no sales and no occupancy. No reasonable landlord would do such a thing. Our rents have to make economic sense or we have no business. Therefore, in the long term, there is never a need for rent control." 
Sam Landy's full commentary on rent control is linked here.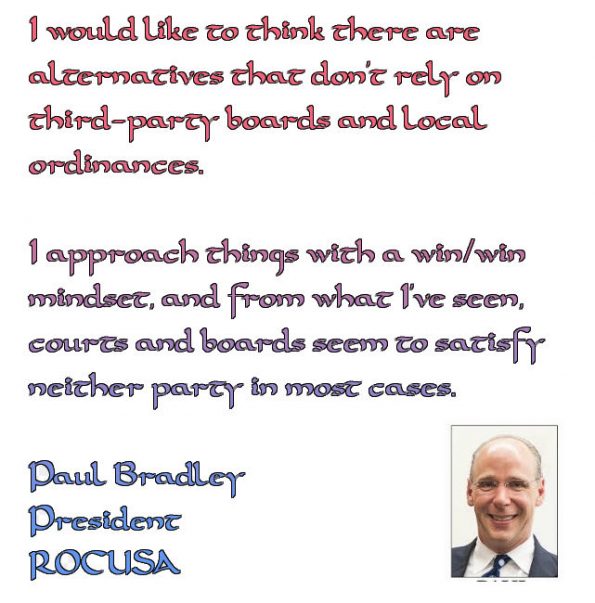 Graphic credit, MHProNews, statement by Paul Bradley,
ROC USA, in a longer post, found at this link here.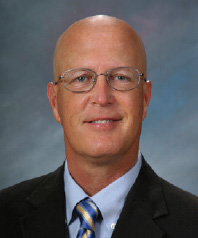 "The entire objective of rent control is to distort the market and have a government agency decide what rent is appropriate," said C. William Dahlin, JD of Hart | King Law.
"Such governmental controls never lead to more housing or better housing." 
For more opinions on the impacts of rent control in the U.S., click here. ##
(Image credits are as shown above, and when provided by third parties, are shared under fair use guidelines.)

Submitted by RC Williams to the Daily Business News for MHProNews