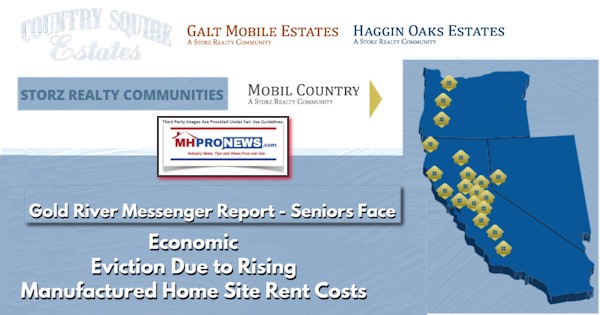 Shaunna Boyd with the Gold River Messenger filed a report and photo recently at this link here which will be reviewed below. The subheading under newspaper's logo says "Written by the people, for the people." Boyd's report will be reproduced below under fair use guidelines for news media. Following her report will be an analysis and commentary by MHProNews.
Let's begin.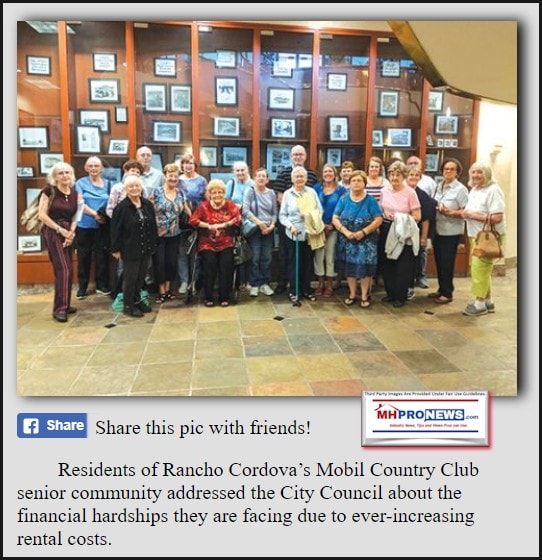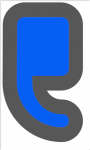 Seniors Face Economic Eviction Due to Rising Rental Costs
RANCHO CORDOVA, CA (MPG) – Due to the rising cost of living in their hometown of San Jose, CA, Bob Van Cleef and his wife Mary moved to the Rancho Cordova senior community at Mobil Country Club (2473 Sunrise Blvd.) last December. When they discovered this community, they "fell in love," Van Cleef said. They were drawn to the gorgeous house, spacious community, and the active social calendar. They quickly became involved in the activities at the community clubhouse and enjoyed the amenities while bonding with their new neighbors. Van Cleef said they thought they had "hit the jackpot. It's a great place to live, a great community."
"But there's another side of the story," said Van Cleef.
Van Cleef said that to increase profits, Mobil Country Club (owned by Storz Realty) implements an increase to residents' monthly rental fee each December. Van Cleef said Storz has reduced the amount of staff employed at the park and there has been no increase to park maintenance, so residents are not seeing any benefit from these extra costs.
The rental fees the residents pay only guarantee them the spaces where their homes sit. Van Cleef said because residents in the Mobil Country Club community own their homes, they are responsible for all home repairs, maintenance, utilities, taxes, and insurance.
When residents receive notice of rent increases, they are not given any justification for the increase — just a warning that the increase will take effect in 90 days. And Van Cleef said the newest rise in rent will be an increase of almost 7%.
Helen Fredericks moved into the community in September 2017. Right after moving in, her monthly rent increased by $36. The following year her rent went up by an additional $50. And residents recently received notice that the monthly rent will increase by $46 on December 1, 2019. With the upcoming increase, Fredericks said her monthly rental fee will have increased by 18% in just over two years.
Mobil Country Club is a community for seniors over the age of 55, and Fredericks said many of the residents are veterans, disabled, and on fixed incomes. With the cost of the mortgage and utilities, Fredericks said the ever-increasing monthly rental fee will eventually push some residents out because the costs will become too high.
"We own the houses," said Van Cleef, "but they're not mobile." He explained that not only is it cost prohibitive to move the houses, but there is nowhere to move them. "There haven't been any new parks made in 30 years." In the existing parks, there are very few open spaces available, and Van Cleef said most won't accept older homes.
Van Cleef said he believes the goal is to "raise the rent high enough to push out the [residents] because they can't afford to pay — and then they've left behind their only asset." And once a resident stops paying rent, Van Cleef explained that Storz can declare the home abandoned, take ownership of the home, and then fix it up and resell it for a profit — starting the cycle over again.
"So many are getting economically evicted," said Fredericks. "This is an affordable housing crisis. Why isn't it treated as emergency, as a crisis? … It's legal extortion."
Van Cleef said, "I was under the impression I would live here forever. … It's marketed as a community where we can live out the rest of our lives." He said, "It's all because of greed … and the government oversight isn't there. The people voted to represent us aren't representing us."
Fredericks explained that there are some cities that have implemented rent control to protect seniors from economic eviction, but she said Rancho Cordova does not currently have any such legislation. Hoping to change that, residents of Mobil Country Club addressed the Rancho Cordova City Council during public comment at the meeting on October 21.
Van Cleef told the Council what the residents are facing: "The recent rent increases have resulted in a major restriction in their ability to pay utilities, to buy food and medicine, and just live a normal happy life."
Gloria Olsen said that a $50 increase in the monthly rent is too much to afford: "It's a financial hardship."
Barbara Thomen asked, "If it keeps going up $50 [every year], where am I going to go? What am I going to do?" Mayor Bob McGarvey thanked the residents for sharing their stories and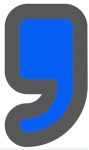 encouraged them to set up meetings with City staff to provide more information about this issue.
Storz was asked to comment on this story but did not respond to the request.
##
A prior article on Manufactured Home Living News (MHLivingNews) that features Bob Van Cleef and his resident-activist leadership is linked below.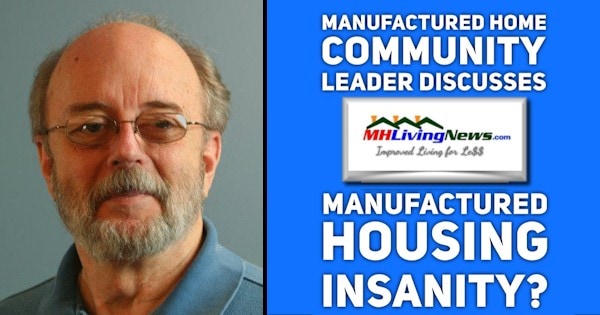 MHProNews Analysis
The problems that arise from such scenarios logically have an impact beyond manufactured home community residents, like the ones in Boyd's Gold River Messenger story above. Because as industry professionals often recognize, it is creating an image for the industry as a whole. Using Zillow's research, a two year snapshot reveals that interest in manufactured housing has declined.
Perhaps it is no surprise that Storz wouldn't comment. Companies affiliated with the Manufactured Housing Institute (MHI) like Havenpark Capital (Havenpark Management) is known to have responded to queries by Senator Elizabeth Warren's pointed inquiries.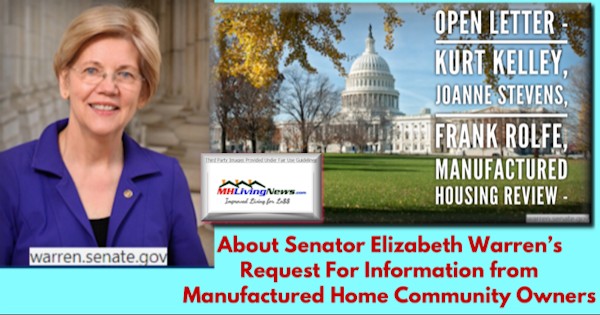 With a twist of irony – or was it a head-fake? – in the report linked above, Berkshire Hathaway commercial real estate unit leader Joanne Stevens said the following, which is quoted below.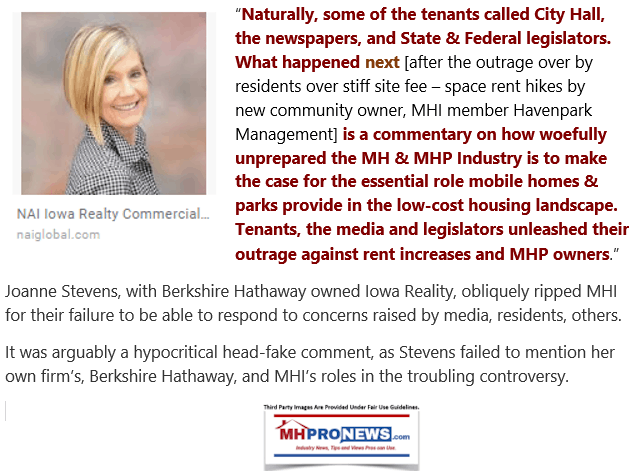 There is arguably a smoke screen that is being generated from a variety of sources among some, but not all, MHVille – manufactured housing industry – professionals. Concerns about what fosters the issues reported by Boyd in the Gold River Messenger can be discerned from the report linked below.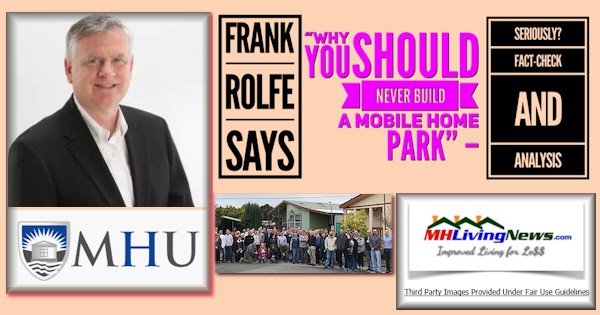 The View from Arlington from the Manufactured Housing Institute (MHI)
There are those among manufactured housing professionals who are unhappy about so-called predatory practices. MHI, aware of the growing concerns, issued to their National Community Council (NCC) members a code of ethical conduct. That is found as a download from the report linked below.
National Communities Council of the Manufactured Housing Institute "Code of Ethics," SSK Communities Update, Review
But the question that MHI's 'code of ethical conduct' raises – is it too a fig leaf or head fake? Will MHI actually take action, when some of their largest and more prominent members as sparked periodic waves of such negative stories?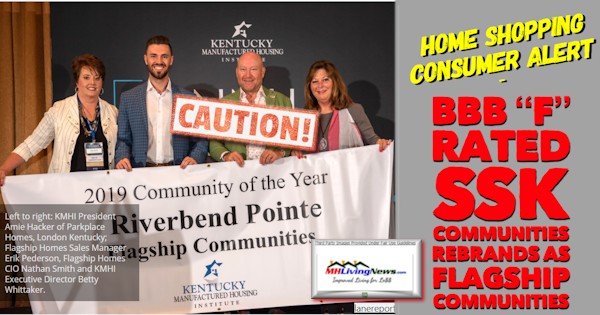 Time will tell, but based on years of their recent history, don't hold your breath. That said, step-by-step, lets begin to lay out and connect some dots.
The View From Washington from the Manufactured Housing Association of Regulatory Reform (MHARR)
The Manufactured Housing Association of Regulatory Reform (MHARR) membership voted at Tunica in the spring of 2019 to start an effort to address the lack of the full enforcement by HUD of the Manufactured Housing Improvement Act (MHIA) of 2000 by offering to work with state associations to identify and select possible cases for legal action. By dozens of manufactured housing state associations, which along with MHI supposedly want to help their members grow their sales, provided barely a whimper of a response.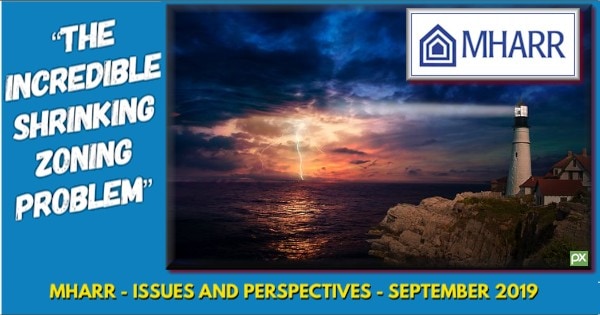 MHARR should not have been surprised, perhaps, given that their own former president told MHProNews the following a few months ago.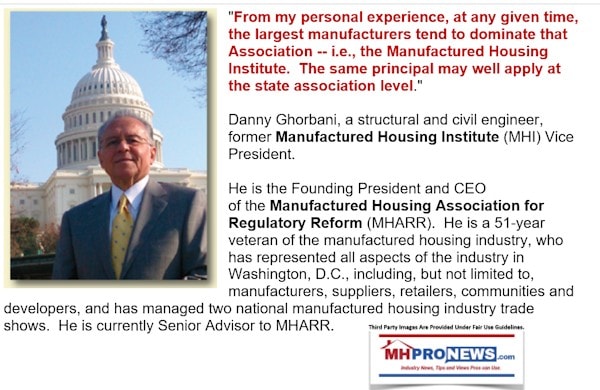 MHLivingNews has documented that MHI was aware of the MHIA's "enhanced preemption" clause, because their Executive Vice President Lesli Gooch made it clear that she is aware of it, as is former HUD official Edward Golding.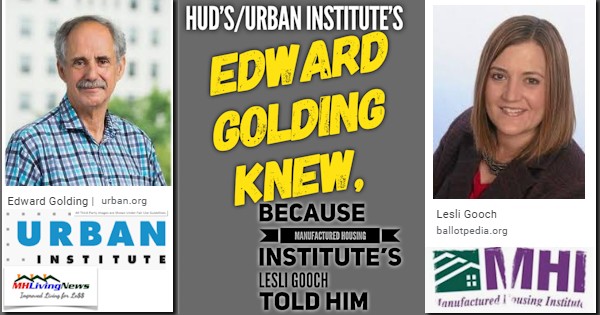 Golding now works for the Urban Institute which lists Warren Buffett as a lifetime trustee.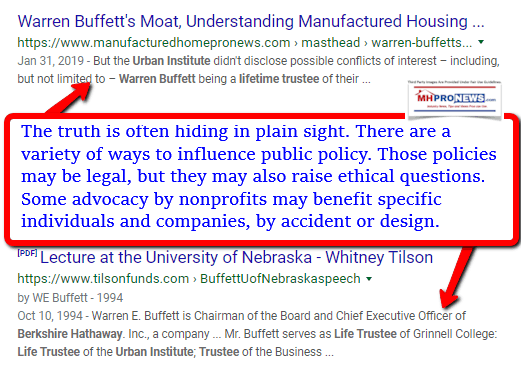 These various touch points between nonprofits and for-profits that seemingly benefit Berkshire Hathaway owned brands do not imply some vast Buffett/Berkshire conspiracy where secret messages are sent to decoder rings that all of Buffett's minions wear. But nor should these perhaps coincidental connections be ignored, especially when Clayton Homes CEO Kevin Clayton gushed on camera about how Buffett teaches unit managers the value of using nonprofits.
Public officials often can use subpoena powers in specific scenarios. There is a need for federal and/or state officials to exercise their oversight to go beyond what Senator Warren or various Trump Administration bureaucrats have done to date. There are known examples of federal probes of Clayton Homes and other Berkshire owned units.
But shouldn't some of this be done more publicly in hearings by elected officials, so that the general public gets a better sense of what is occurring in a key part of the affordable housing industry?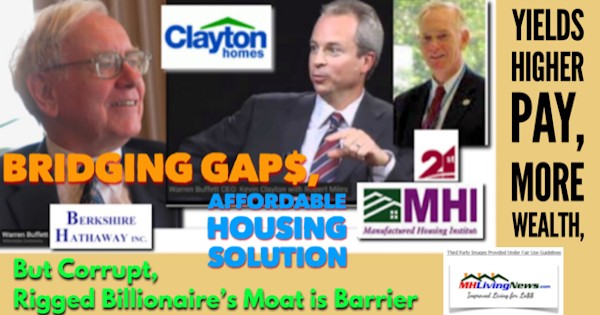 Buffett, Berkshire, Clayton, and other 'big boy' players are doing some things that would seemingly mitigate against a concern that they are weaponizing aspects of the nonprofit world in a manner that benefits their own interests.
For example, the video that MHI produced and has linked from their home page certainly appears to promote the industry. But ironically, it also makes a point that MHProNews has spotlighted for months on end. Namely, not once is "enhanced preemption" mentioned in that video. Nor did MHI General Counsel Rick Robison mention "enhanced preemption" at all in the zoning related article below.
Wow! Giving Credit, Interesting – What Rick Robinson, MHI's General Counsel, Said About Zoning Battles
It would only take a handful of people to direct or influence the actions of nonprofits that time and again benefit Berkshire Hathaway owned brands.
Prosperity Now, Nonprofits Sustain John Oliver's "Mobile Homes" Video in Their Reports
For first time readers, the reason that matters is explained by MHARR's President and CEO, Mark Weiss, J.D.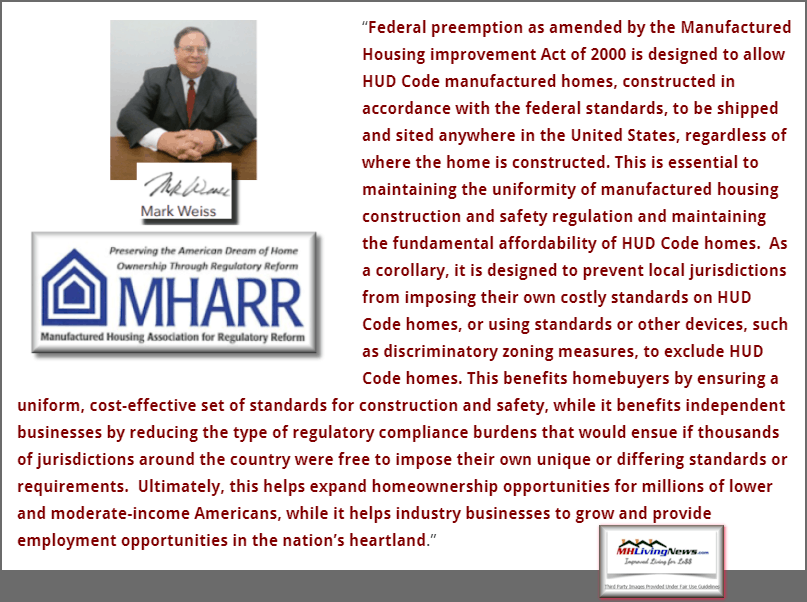 Collusion can in certain cases be crimes under RICO laws. Collusion can also be illegal under antitrust laws.
The fact that collusion is arguably occurring to some extent in plain sight doesn't mean that it isn't collusion. Rather, it may mean that those potentially involved are clever, bold, and confident.
Bernie Madoff ran his scheme in plain sight for years too. He was too big to jail, until he finally met his match.
Warren Buffett's Profitable Lessons for Manufactured Housing
Mobil Country Club and it's owners may have little or no direct ties to Buffett and Berkshire's influences, that could be determined either way. As a point of interest, MHProNews has reached out to Storz Realty for comment or reaction to the Gold River Messenger report, above. But certain principles and patterns have been set in motion that can and do arguably harm the interests of consumers with Berkshire and/or MHI ties, as the examples of Rolfe's and his colleagues Impact Communities or former MHI Chairman Nathan Smith and SSK Communities rebranding as Flagship Communities.
Those threads come together in the John Oliver viral video, examined below.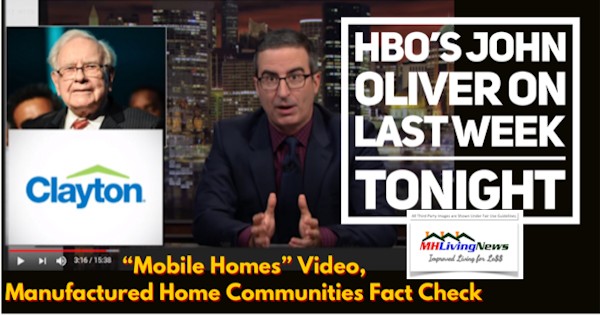 And they all appear to neatly connect with the monopolization of the American Dream.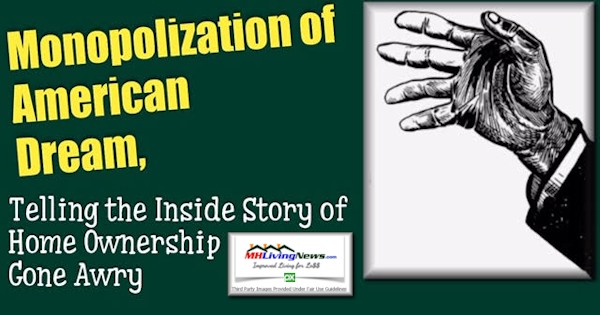 Isn't it time for federal and state officials to act? Bob Van Cleef seems to think so.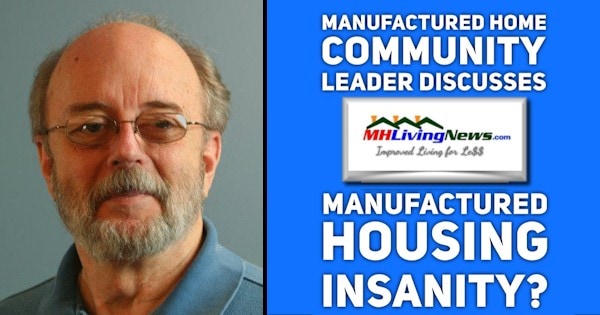 The events at Mobil Country Club are not so different than others in various parts of the nation. They merit not only coverage by trade and other media, they also merit civil and/or criminal investigations, according to the troubling evidence.
Why is the industry underperforming? Do we have to go beyond the reminders that MHI's exiting president said in his farewell message?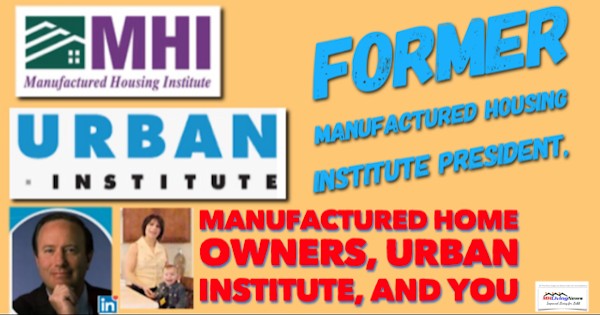 That's your second installment today of manufactured home "Industry News, Tips, and Views Pros Can Use" © where "We Provide, You Decide." © ## (News, analysis, and commentary.)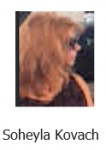 Submitted by Soheyla Kovach for MHProNews.com.
Soheyla is a managing member of LifeStyle Factory Homes, LLC, the parent company to MHProNews, and MHLivingNews.com. Connect with us on LinkedIn here and and here.
Related Reports:
Click the image/text box below to access relevant, related information.
Community Leaders on the "Vampire King," plus Sunday Manufactured Home Headlines in Review, Week of 10.20 to 10.27.2019
"It's a Con" – #OpenMarkets Touts Matt Stoller's "Goliath," "100-Year War Between Monopoly Power and Democracy"
A Tale of Two Cities, Affordable Housing, Manufactured Homes, and You