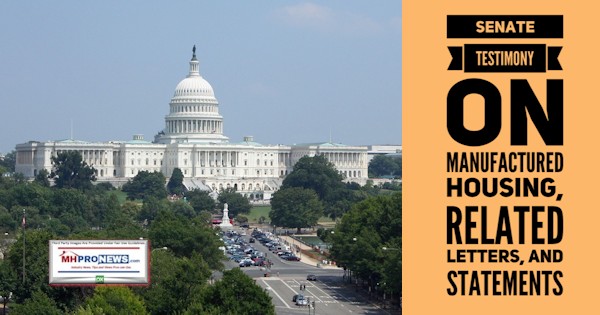 What follows is a lightly edited version for publication of a message sent today to Senator Tina Smith (MN-D). A similar message was also sent to Senator Tim Scott (SC-R).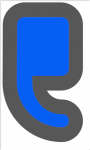 Senator Tina Smith,
Let me start by saying we are the Manufactured Housing Industry's largest and most read trade media, MHProNews.com on the professional side, and Manufactured Home Living News (MHLivingNews.com) on the public side. We both report but also advocate on behalf of consumers and the industry's 'white hat' independents.
There are several issues that you've raised in recent months that we concur on, but on this matter there seems to be a logical disconnect. As the largest and most read trade media serving manufactured housing, we follow the facts, follow the money trail, use reason and evidence, and then make our advocacy based upon those elements.
The bill S. 1804 pending is problematic on several levels. The independent producers group – the Manufactured Housing Association for Regulatory Reform – has previously protested this bill.
https://manufacturedhousingassociationregulatoryreform.org/mharr-cautions-congress-on-two-unnecessary-and-damaging-manufactured-home-bills/
Independently, our analysis has also been that this is a problematic piece of legislation.
I've read the prepared testimony of Mark Yost, President and Chief Executive Officer Skyline Champion Corporation, given on behalf of the Manufactured Housing Institute. While it has some accurate information, it also has some arguably misleading information. Let me state that I'm a former MHI board member, elected by my peers to serve on the Suppliers Division for several years. I'm speaking with first hand knowledge, as well as based upon our research and information sources.
Senator Tina Smith and some of her Democratic colleagues rightly called into question the 'predatory' behavior of Clayton Homes, 21st Mortgage Corporation, Vanderbilt Mortgage and Finance (VMF) – and I know the presidents of each of those brands personally. As a disclosure, our firm provided services to several of them, so we know them on multiple levels.
With that understanding, several things have come to light, which Senator Smith and her colleagues are arguably correct about. Let me remind you of your joint letter to the Consumer Financial Protection Bureau (CFPB), linked below.
https://www.manufacturedhomepronews.com/wp-content/uploads/2019/05/SenateDemocratsLetterCFPB-KathyKraningerManufacturedHousingFinancingMay2019DailyBusinessNewsMHProNews.pdf
What that letter doesn't say is what our own research revealed. That in an alleged violation of antitrust laws, Berkshire Hathaway owned Clayton Homes in conjunction with 21st Mortgage Corporation, pulled financing from thousands of independent retailers, which causes many to go out of business or sell out at a discounted valuation. Documents and even a video tape of Kevin Clayton carefully read and viewed at the link below make that clear.
https://www.manufacturedhomelivingnews.com/bridging-gap-affordable-housing-solution-yields-higher-pay-more-wealth-but-corrupt-rigged-billionaires-moat-is-barrier/
That action put the fear of God into other independents, who are now hesitant to speak out against the behavior of the 'big boys' who dominate MHI.
Warren Buffett, through 'dark money' channels, has funded the opposition to manufactured housing professional organizations, see the 'follow the money' trail evidence at this link below.
https://www.manufacturedhomepronews.com/prosperity-now-nonprofits-sustain-john-olivers-mobile-homes-video-in-their-reports/
Note the ties between Buffett's money, Prosperity Now, and MHI in the above? Plus, the newly formed NAMHCO – which also supports S 1804, has on staff a former MHI VP, Tom Heinemann. Please keep that in mind, as what looks like many voices may not be such a chorus upon closer examination.
MHI, after months of published reports by our trade media finally sent a letter to HUD Secretary Ben Carson, which near the end called on Dr. Carson to enforce the federal "enhanced preemption" for manufactured homes. In the report below, former HUD Office of Manufactured Housing Programs administrator Bill Matchneer, J.D., who served at CFPB and at HUD, stated that the "enhanced preemption" provision of federal law is a key to the legislative scheme of the Manufactured Housing Improvement Act of 2000.
https://www.manufacturedhomepronews.com/bombshells-former-hud-manufactured-housing-program-administrator-bill-matchneer-cavcos-manuel-santana-statements/
If MHI wants that fully enforced, then why did MHI's representative vote against the DRC that called for it's full implementation? Again, see the report above.
All that is Necessary is to Enforce Good Existing Laws
This pending bill, S 1804 and its House counterpart – starting with the name of the bill – are fundamentally flawed. What is necessary instead is to enforce good existing laws.
The Duty to Serve by the GSEs is being gutted, says MHARR, by cutting back on what little lending support they were already giving to Manufactured Housing. The impact of that leaves the Berkshire brands with more loans at higher interest rates, the very point that those Democratic senators correctly objected to.
So long as the MHIA of 2000 is being fully enforced, there is no need for this bill, S 1804. In fact, a close look at the bill's language could undermine the MHIA 2000.
Who benefits from what Mark Yost is proposing on behalf of MHI?
Big companies that have increasingly consolidated the industry, partially by dominating the lending. Without numerous lending options, the Berkshire brands and MHI exercise significant market power.
Carson has done fine work in promoting manufactured housing. So why has MHI – according to any public statement we've seen – not mentioned face to face with Secretary Carson the "enhanced preemption" provisions of Federal law?
The reason that these are important are summed up in this quote we obtained for an article from MHARR.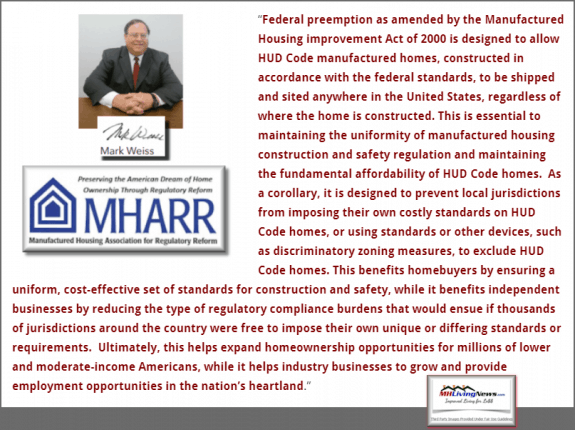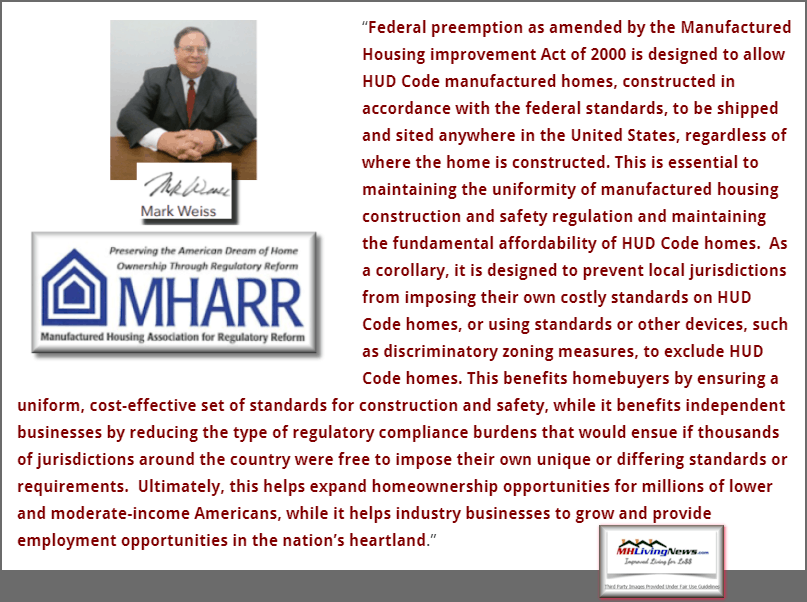 Rephrased, if the MHIA 2000 is fully enforced, then S 1804 is moot. Further, the bill has problematic language, as previously noted.
We've made several resident groups aware of these issues. Some of the response of those resident leaders who are studying these issues are reflected in the two articles linked below.
https://www.manufacturedhomelivingnews.com/manufactured-home-community-leader-discusses-manufactured-housing-insanity/
https://www.manufacturedhomelivingnews.com/manufactured-home-resident-leader-asks-for-federal-investigations/
Note that the resident group, GSMOL, has also raised concerns about MHAction being a front group for the Tides nonprofit.
https://www.manufacturedhomelivingnews.com/gsmols-michelle-smiths-cautionary-tale-and-mhaction-key-manufactured-home-insights-revisited/
The manufactured home industry has purportedly been weaponized from within, is the expert conclusion that we've painfully come to realize. Five years ago my views were frankly different. They have evolved based upon evidence that has convinced me that the problems holding our industry back are largely from within, and are arguably caused directly and indirectly by 'big boy' players that are monopolizing our industry. The evidence suggests that they posture one thing, but their behavior results in a different outcome.
https://www.manufacturedhomelivingnews.com/monopolization-of-american-dream-telling-the-inside-story-of-home-ownership-gone-awry/
My Ask and that of Others
Mark Yost is reportedly a regular reader on our website. If you can get Senator Scott and yourself to ask him these questions, it will be most illuminating.
Why not ask for the full implementation of the Manufactured Housing Improvement Act of 2000, which MHI claims to support, instead of this bill that may undermine the MHIA?
Why is there a need for a new class of manufactured homes, which private enterprises are certainly welcome to do, when HUD Code manufactured homes already enjoy federal preemption?
Since this new class of homes and related GSE backing was introduced, isn't it true that manufactured home shipments have declined on a year over year basis?
There is more, but the hearing will start soon. I'm copying Mark Weiss, J.D., president and CEO of MHARR in this for the record, but we are independent of each other. That said, we often see things similarly, although frankly, we fought like cats and dogs 5 years ago. The evidence has won me over, and the fact that we are the most read trade media suggest that the evidence is supported by the industry's independents who are struggling under an increasingly consolidated industry.
Help us help, you help, help President Trump and those Democrats and Republicans who have rightly called what is occurring in America "a rigged system" that benefit only a few elites. Thank you.
Respectfully submitted,
Tony
L. A. 'Tony' Kovach
MHLivingNews.com | MHProNews.com | LATonyKovach.com |Office 863-213-4090 |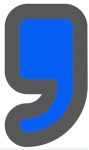 [Disclosures and notices]
###
Mr. Yost's testimony for this same hearing on S. 1804 as prepared is linked here.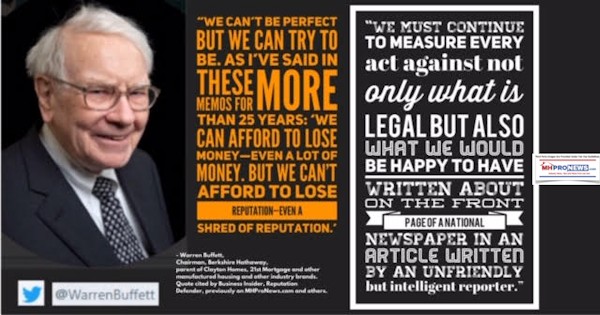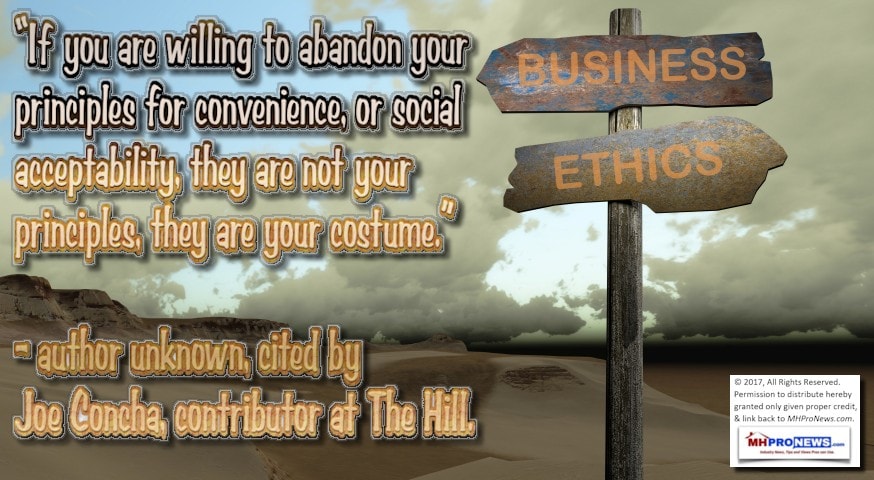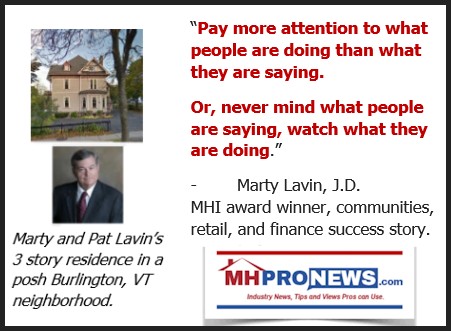 As we're preparing this article, a Senate hearing is underway on the topic above. That video may become available on CSPAN. It will not be a surprise if some of this hearing testimony ends up in an MHI video at some point in time. It does sound good for those in our industry who are looking for growth instead of the year-over-year reductions in production that the industry has in fact experienced. That's been described as MHARR as the "Illusion of Motion."
To learn more, see the related reports above and below.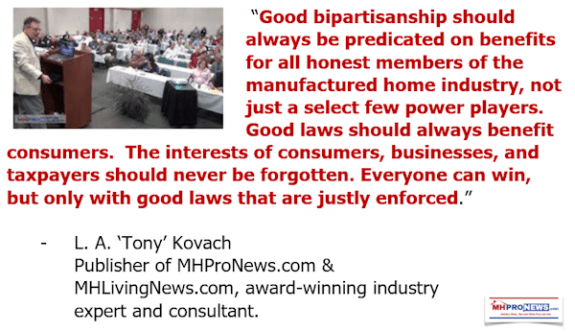 There is more to know in reports linked above and below. That's your first look today from your most-read, largest, and #1 source for manufactured home industry "News, Tips, and Views Pros Can Use," © where "We Provide, You Decide." © ## (News, analysis, and commentary.)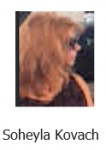 Submitted by Soheyla Kovach for MHProNews.com.
Soheyla is a managing member of LifeStyle Factory Homes, LLC, the parent company to MHProNews, and MHLivingNews.com. Connect with us on LinkedIn here and and here.
Related Reports:
Click the image/text box below to access relevant, related information.
Results Are In! The Next President and CEO of the Manufactured Housing Institute Is…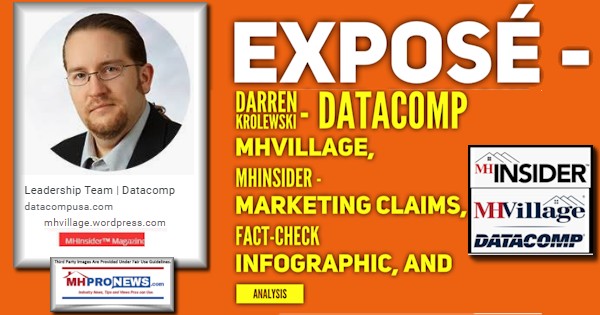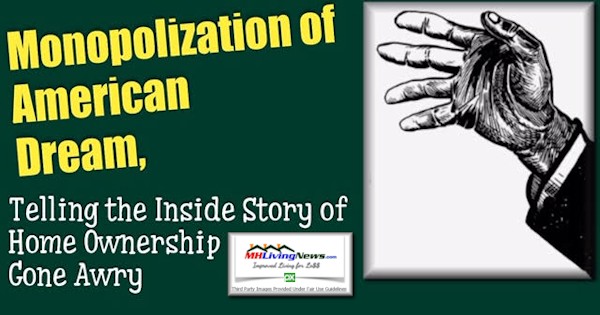 Manufactured Home Communities, Production, Suppliers Investing Alerts – Manufactured Housing Institute
Where Left, Right Can Agree? "It's Time to Fight Back" – Senator Elizabeth Warren, Matt Stoller, Jason Johnson, President Trump
Retail Industry Leaders Letter to Federal Trade Commission Asking for Antitrust Investigation, Action – Plus Antitrust Division Comments
CBS Spotlights Manufactured Home Community Leader Video Interview
Manufactured Home Community-Connected Professional Sounds Alarm, Impact Communities, Frank Rolfe, Dave Reynolds, and Looming Rent Control
Site-Builder's Videos Could Point Way For More Manufactured Home Sales