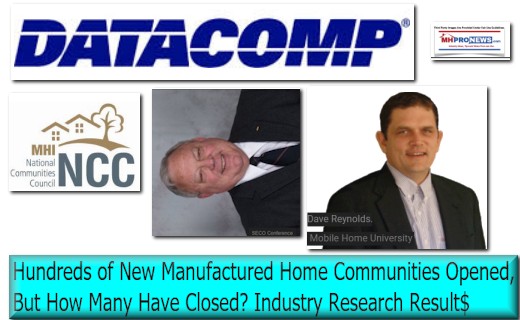 In any industry, trends are worth noting, and are important for investors, owners, lenders, policy pros, and other professionals alike.
As the chart below will spotlight, there have been hundreds of manufactured home communities that have opened since 2002.   That's news to many, not to others, in manufactured housing.
But how many have closed?
New Manufactured Home Community Openings
Information from MHI connected DataComp, says there has been 310 new manufactured home communities (MHCs) opened since 2002.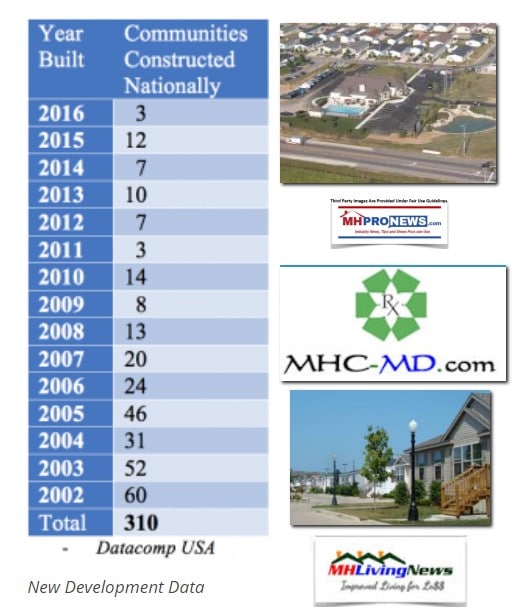 Trend lines?  71 new MHCs have opened since 2010, vs. 239 from 2002 until 2010, the year manufactured home industry shipments hit bottom.
Their data doesn't provide a count on expansions of existing communities.  They were asked.
What we know from publicly traded operations, there are operations such as Sun Communities or UMH Properties which have stated in their investor documents that they have added home sites.
The fact that new communities are opening is naturally being seen by some as good news.  Compared to a community closure, of course it is.
But what's the bigger picture?
How many community closures have occurred since during that same time frame?
Manufactured Home Community Closures, Per Professionals
Dave Reynolds, and his partner Frank Rolfe are cited by the Manufactured Housing Institute's National Communities Council as being the #5 operation in the country in terms of total sites.
Reynold's and Rolfe's are partners in MHP Funds/RV Horizons, and other well-known community focused operations.
They are also the only operation in the nation that's claimed to have done a hand count that took two years to establish how many communities there are in the U.S.  They say there's 44,000 communities that their team counted and verified, and have estimated the total to be around 45,000
Reynolds' insight matters.  Here's what he told MHProNews on-the-record.
"I would guess there are a few hundred in CA and a few hundred in FL and then the rest in other areas of the country. It may be higher, but I would not think it would be over 2,000," said Reynolds to the Daily Business News.
George F. Allen
Retired Marine Colonel, George F. Allen is a co-founder of the National Communities Council and an inducted member of the RV MH Hall of Fame.  His Allen Letter is the longest running print piece left in the industry from the glory days of the industry.
Allen, in an on-the-record statement to the Daily Business News, said via email, "I have no idea. To the best of my knowledge, no one is tracking this body of statistics…"
Allen acknowledged that he used to state in writing years ago that there was 55,000 MHCs, and more recently states in writing that there are about 50,000 communities, per his estimates.  But based upon his reply, that doesn't necessarily mean he's making that mathematical difference of 5,000 communities as an estimate.
What both Reynolds and Allen state and imply is this.
No one is tracking this data, meaning MHI and their National Community Council (NCC) isn't tracking this data.
There are likely thousands of community closures, as a routine drum beat of stories in the mainstream media routinely indicate, several times a month.
It could mean that community openings are being outnumbered by closures by a ratio of 7 closures to 1 opening or more. Ouch.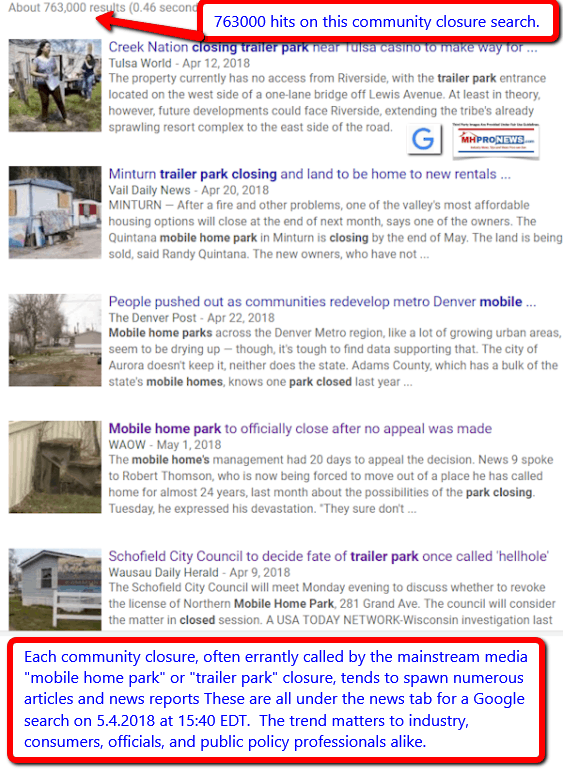 While old apartment complexes, and conventional single family housing units are destroyed every year by the thousands of units, it is clear that the number of new multi-family housing and single family housing projects are far outpacing tear-downs and/or redevelopments.
MHProNews has noted previously that the Manufactured Housing Institute (MHI) has arbitrarily claimed that there are 38,000 land-lease communities.  That's lower than Reynolds and Rolfe's hand-count of 44,000 properties, and estimate of 45,000.
Frank Rolfe, Dave Reynolds, George Allen, Manufactured Home Community Controversy Continues
It should be noted that Cavco Industries, whose chairman is also the MHI chair this year, has published data for their investors that claimed that MHI informed them that there was about 50,000 communities.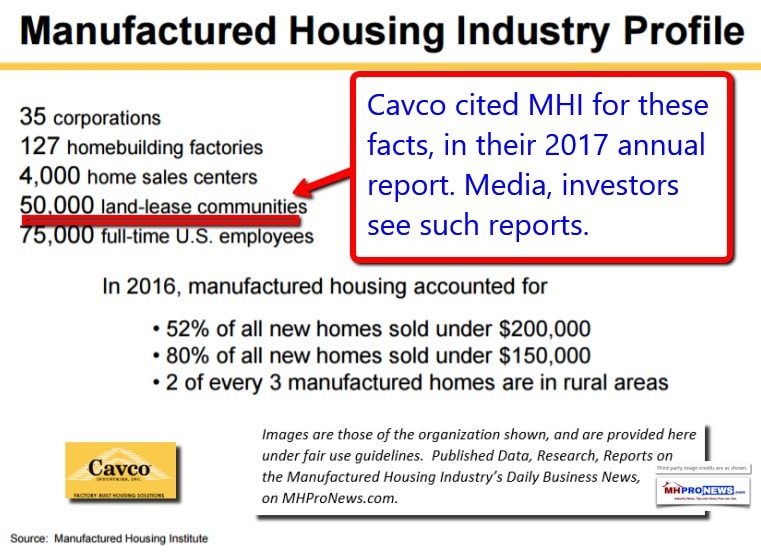 First Takeaways?
Reynolds and Rolfe, along with others in the industry, believe that data matters with investors.  Lenders on manufactured home communities confirm the importance of hard data in loan-making decisions.
While Rolfe went silent about half a year ago on public critiques of MHI, he issued stinging critiques for years, while saying that the people at MHI are nice.
George Allen publicly stated he's dropped his membership at MHI. Allen's not alone, a number of state associations did last year too, as have others industry companies. But Allen's quit is telling, since he's an NCC co-founder. He confirmed to MHProNews that he is still not an MHI member.
Allen had more to say, but that was off the record.
The point is that data from MHI is problematic at best.  The clearly have not done what Nathan Smith promised the industry some years ago, namely, that they the Arlington, VA based trade group must admit they've failed previously, and need to be more pro-active.
While MHI has released with great fanfare the top 50 MH Community operators, they don't say how many community closures are occurring.
Don't they realize that investors and observers insight and outside of MHVille are concerned?
What do the Openings vs. Closures Trend Lines Mean?
In a conversation with a larger community operation, pro-industry MHProNews asked, what will happen to affordability in communities, if these trend lines continue?  When Reynolds & Rolfe, UMH Properties, Marcus and Millichap, and others are pointing to increased competition for land-lease communities, what will happen to property values, site fees, etc.?
"That's an excellent question," said a senior member of that community operation. 'Inevitably, if the trends continue, the law of supply and demand dictates that those communities will become less and less affordable.'
It's not time for a panic, but it is arguably yet one more example of how MHI has as a trade body failed its members and the industry.
Allen and others in the industry have been calling for a new post-production trade association.  The Manufactured Housing Association for Regulatory Reform, this publication and others have made the same call.
Certainly, the industry can muddle along, modestly rising when new manufactured housing shipments should be roaring.   If more in the industry were doing a good job of promoting it's lifestyle and affordability, as Sun Communities does, then logically more communities and expansions could be approved, and these troubling trends headed off.
Bottom Lines?
Manufactured housing professionals have been failed for years by MHI.  Individual companies and locations can certainly improve their results.  No one has to waiting for Arlington, VA hoping that MHI magically changes years of a noteworthy track record that the above underscores.
Over half a year has passed since MHARR released a detailed and thoughtful study.  It is worth another look. They represent independent producers well, and even the Washington Post has obliquely proven their effectiveness, even though MHI outspends them by millions of dollars a year.
The same could be true for other professionals.  Let the big companies that believe in rah rah without results stay put, while small to mid-sized firms organize and forge a new organization.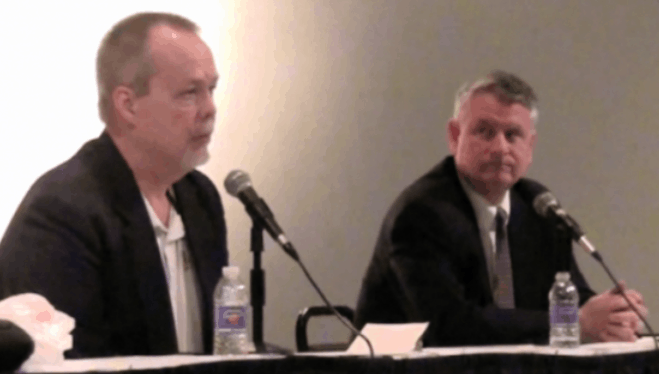 That's the common sense take that professionals like Bob Crawford and industry giant Dick Moore called for almost a decade ago.  Isn't it time to get busy and just do it?  "We Provide, You Decide." © ## (News, analysis, and commentary.)
(Third party images, and cites are provided under fair use guidelines.)
Related Resources and Reports

:
Study Recommending New Manufactured Housing Association for Independent Retailers, Communities, Lenders, Others Released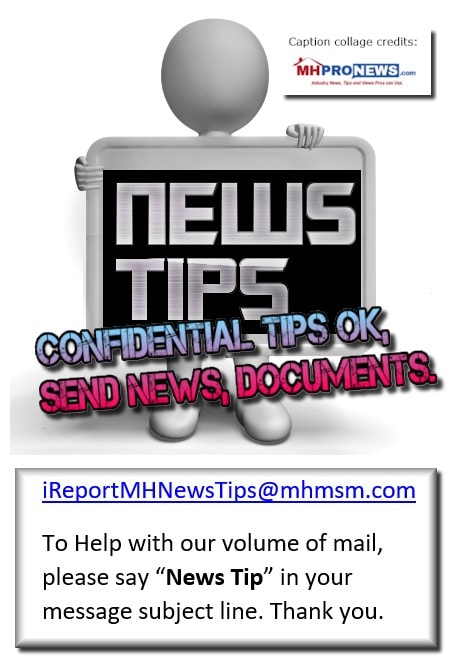 1) To sign up in seconds for our MH Industry leading emailed news updates, click here.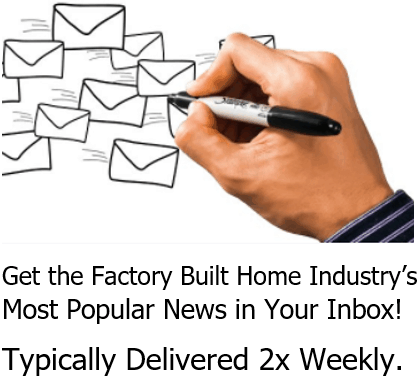 2) To provide a News Tips and/or Commentary, click the link to the left. Please note if comments are on-or-off the record, thank you.
3) Marketing, Web, Video, Consulting, Recruiting and Training Resources

Submitted by Soheyla Kovach to the Daily Business News for MHProNews.com.
Soheyla is a managing member of LifeStyle Factory Homes, LLC, the parent company to MHProNews, and MHLivingNews.com.