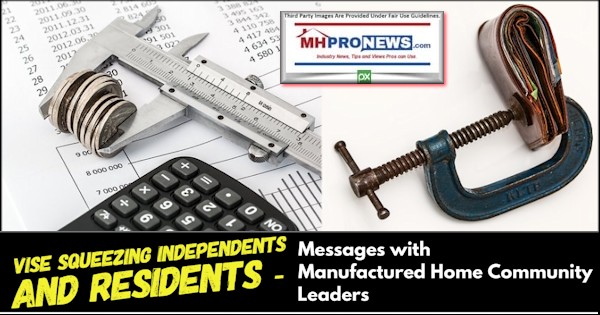 The number of calls and messages from all sorts of industry professionals, investors, politicos, and resident leaders who read MHProNews and MHLivingNews are rising. These may seek information, but they also often provide insights too.
The publisher's emails can be accessed by me (that's a disclosure of sorts). Perhaps he could access mine too, if he really tried, but that is another matter. The disclosure is made to explain the message shared further below, which bears a preface.
Growing Alarm Among Residents
From coast-to-coast, the numbers of manufactured home community residents who are alarmed by recent trends sparked by companies like Havenpark Capital is rising. As manufactured home professional veterans know, such issues have long been part of the landscape, but arguably never to the degree that they are in 2019.
It is thus no wonder the Democratic presidential hopefuls like former HUD Secretary Julian Castro, have made a campaign video in a manufactured home land-lease community, discussing such issues.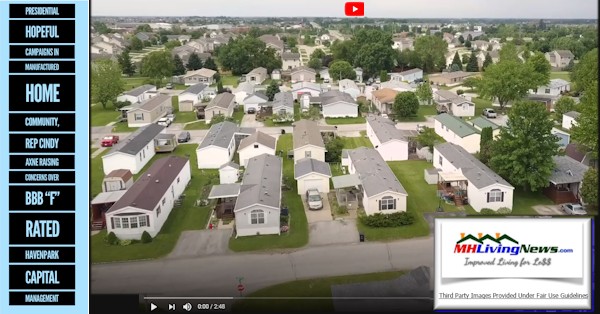 It is also no surprise that surging 2020 Democratic nomination hopeful, Senator Elizabeth Warren, has made a campaign stop in Iowa at a Manufactured Housing Institute (MHI) member's property to talk to residents about their concerns. MHLivingNews previously reported on all of those MHI connected firms that are targeted by Senator Warren, and how industry professionals reacted.  Warren's letters to those firms are a download from the report linked below.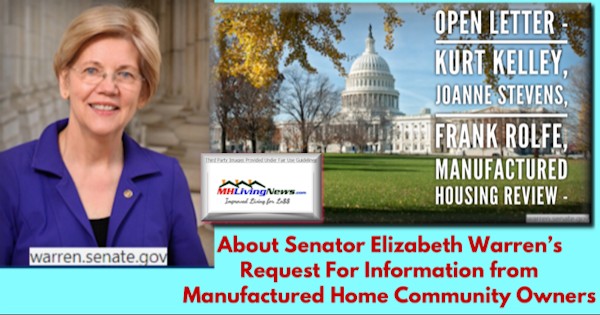 These are the issues that are either ignored or are arguably mishandled by other trade publishers and bloggers, but that is why you are reading here, isn't it? Isn't it straight talk and compelling reports that you want as a professional, instead of mere ear tickling, eye candy, or head fakes?
That's true for manufactured home community residents too.
They are coming in greater numbers to MHLivingNews, and some of them reach out to comment, question, or get advice, etc.  The message above is one of scores of such from residents around the country. Like it or not, agree or not, what the Warren campaign and others in D.C. politics are doing is raising a cautionary flag over our industry. As odd as it may sound to a white hat operation, the black hats might be quietly cheering these steps by Warren, Castro and others.
"Legalized Looting: Mobile Home Rent Increases Require Wall Street Reforms" Says Senator Warren
With that backdrop, this is the bulk of a message this week from publisher L. A. 'Tony' Kovach in reply to a resident leader. On the other side of this email, some commentary is warranted. Keep in mind that this is a reply by Tony from a longer series of messages, and that the East coast resident leader is organizing and engaging with a community owner who recently announced stiff hikes on their site fees. Part of her message was witty, thus the "Lol" that opened Tony's reply. The bracketed words [manufactured home] were added in to clarify what he meant to convey to that resident leader, but otherwise the message is as sent. The links are in the original, and those links are as important for industry professionals to grasp as the message itself.
Quote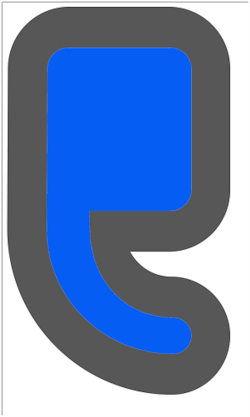 Lol.
This [manufactured home] business is a bit like Washington, D.C. There is a serious element of smoke and mirrors. Re-read Bob's two columns here and here, the one by GSMOL's former president Michelle Smith, and then read this.
https://www.manufacturedhomelivingnews.com/huds-urban-institutes-edward-golding-knew-because-manufactured-housing-institutes-lesli-gooch-told-him/
That community owner you sat with was at least telling you some part of the truth, you may indeed be better off with him than some big corporate owner.  But that eludes the main question, what is the ideal?  There has to be more communities built. There are guys like Frank Rolfe who ar[e] arguing to build NO more communities.
https://www.manufacturedhomelivingnews.com/frank-rolfe-says-why-you-should-never-build-a-mobile-home-park-seriously-fact-check-and-analysis/
Imagine if no more apartment complexes would be built? What would happen to the value of properties, and then the rent, due to the law
of supply and demand?
People must get the facts straight, what the underlying causes are.  Then, the cures become more clear.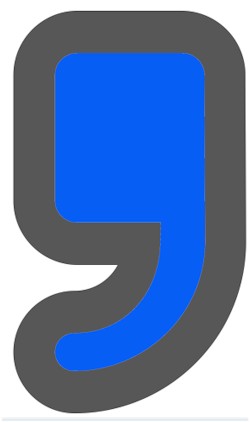 Hang in there!
##
Warren Buffett has said that he reads letters from shareholders. Of course. That makes sense. Those messages and calls provide keen insights. We read messages and take calls from people we know and from those we don't yet know.

Those messages and calls, combined with other sources of information, give us a unique level of insight that few in manufactured housing may have.
"Keep in mind that there is clear evidence that some powerful personalities with deep pockets with obvious ties to manufactured housing who are donating to nonprofits to fund operations like MHAction," said Tony Kovach to industry professionals. An example of that is documented at this link here. "The prudent independents and investors must ask themselves, why would some professionals fuel fires that can burn smaller firms with more regulations?" He pointed to the John Oliver viral video errantly named "Mobile Homes" – which MHProNews sources told us in the spring of 2019 would result in Congressional investigations.
That in fact took place.
The 'solution' that many politicos want is rent control and more regulations on manufactured home communities of all sizes. Could more regulations spill over from the communities sector into other aspects of the industry too? More regulations are easier for bigger operations to bear, which means it is harder for smaller firms.
The Foundation to Rally Around
Our management is laying a foundation, one-step-at-a-time, that could bring numbers of residents and white hat companies together for their mutual benefit. Only something like that will help residents escape that vise that is being used to squeeze more smaller firms out in favor of larger ones or those with deeper pockets. That same vise is being applied to smaller firms too. There is a natural alliance with mutual benefits possible.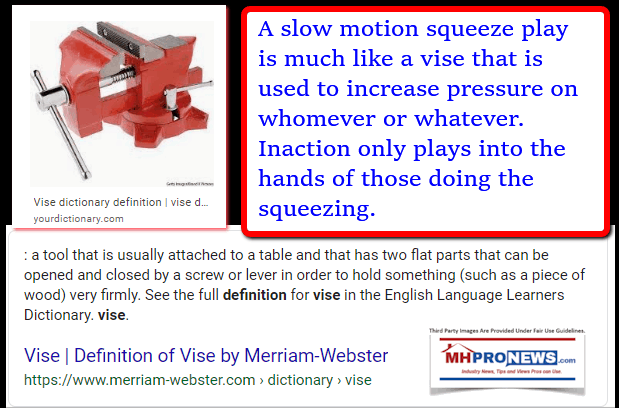 The alternative is logically a lose-lose for white hats and residents.
Who else in manufactured housing gave the industry the heads up last spring that was coming – and is now clearly visible – on these issues?
Where is MHI on their so-called code of ethical conduct?
It is MHI members who told MHProNews that it was routinely their fellow members that are causing these issues.
Now, for those who have interests in the community sector, go back to that message from Tony to that resident leader. Note how it threads the needle?
There are solutions to this growing problem. Our management team, in concert with others, is laying the necessary foundation. But the industry's independents who are in any stage of denial about what is occurring in terms of the numerous ways that consolidation is being 'forced' need to sit up straight, grab a gulp of coffee, or take a hit off a favorite energy drink.
There are battles underway, and arguably larger ones ahead. Not all wars are entirely visible. This is one conflict that is both visible and invisible.  Keep in mind that just because your firm may or may not be an MHI or state association member, that won't give you a hall pass if new regulations are passed.
Senator Elizabeth Warren Takes Aim, Blasting Again MHI Member Company in 2020 Campaign Stop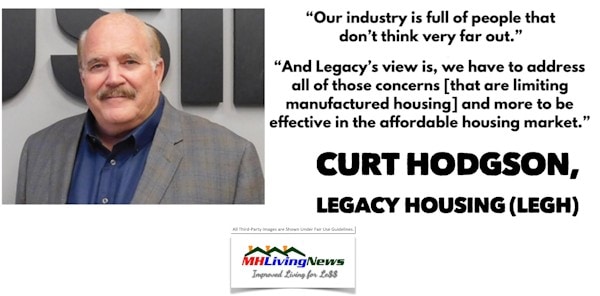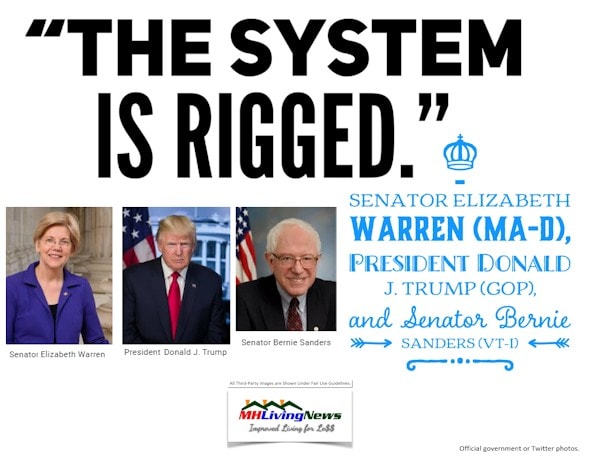 That's your first look at manufactured home "Industry News, Tips, and Views Pros Can Use," © where "We Provide, You Decide." © ## (News, analysis, and commentary.)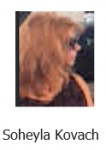 Submitted by Soheyla Kovach for MHProNews.com.
Soheyla is a managing member of LifeStyle Factory Homes, LLC, the parent company to MHProNews, and MHLivingNews.com. Connect with us on LinkedIn here and and here.
Related Reports:
Click the image/text box below to access relevant, related information.
Frank Rolfe, Dave Reynolds – Manufactured Housing Institute Members – Raise Alarm – is "Mobile Home Park Industry Over-Heating?"
Barack Obama Was Right – Multi-Generational Manufactured Housing Retail/Communities Business, Besieged President Trump, Competing Narratives, What Pushback Looks Like, MH Lessons Learned?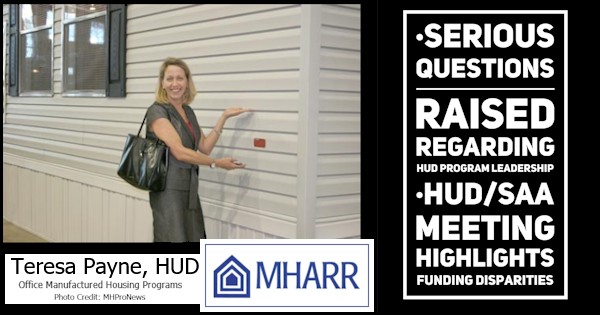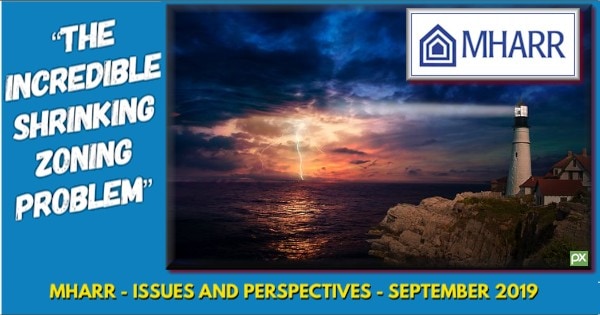 Manufactured Home Communities, Production, Suppliers Investing Alerts – Manufactured Housing Institute
HUD-Corporate-Nonprofit Triangle – MHI's Lesli Gooch Surprising Letter Drops, Places HUD-GSE-Nonprofit Exec in Crosshairs