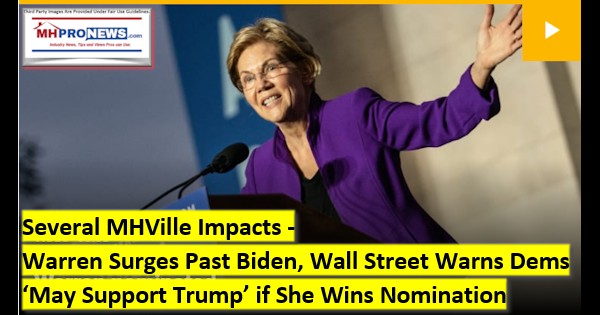 If there's one thing manufactured home industry professionals should have learned is that some statements may be accurate and still may be a head fake. For a blast from the past that makes that point before diving into the headline is this. It was only MHProNews that pointed out the obvious disconnect between Berkshire Hathaway unit leader Tim Williams of 21st Mortgage Corp blasting progressives, when Buffett has a well-documented track record of supporting Democratic and progressive candidates. The PowerPoint still below documents that disconnect.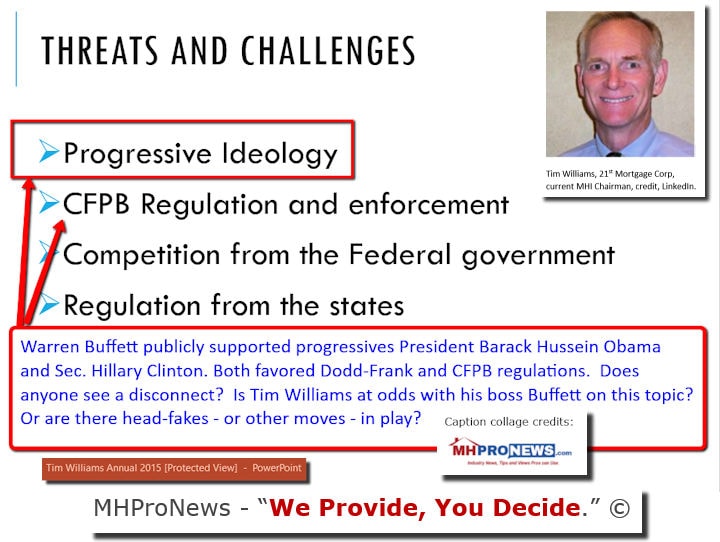 The potential for another rope-a-dope must not be forgotten.

Nor should concerns over the big con must not be forgotten.
"You're a Gutless Cheat," The Sting, and Manufactured Housing
With that disclaimer made, several mainstream sources are pointing to rising concerns among Democratic leaning Wall Street leaders who are saying to party leaders, if Senator Elizabeth Warren wins, we may sit out 2020, or even actively support President Donald J. Trump.
In an oblique way, President Trump has made a similar statement at a recent rally. The 45th president told thousands of his cheering supporters the story of a long time 'enemy' of his who has become a supporter. Who else can we turn to, was the takeaway, given how far left so many Democrats are going?
With that backdrop, we'll turn to what CNBC and CBS has reported, and tie a ribbon around this that is directly related to manufactured housing on the other side.
Per left-of-center CNBC:
In recent interviews of several big-money Democratic donors and fundraisers in the business community, CNBC has found that this opinion is becoming widely shared as Warren surges against Joe Biden.
Warren is a critic of big banks and corporations, and has called for a wealth tax.
It should be noted that Warren's pledge to not take big donor money only extends through the primary. She has left the door open to taking big money from bundlers and PACs in the general election. Indeed, while it may not seem so on the surface, Warren has taken such contributions in the past, and has ties to business deals that might haunt her if she becomes the nominee.
Legal Insurrection – Will Senator Warren, Other 2020 Presidential Hopefuls Business Deals Hurt Democrats in 2020?
Warren has reportedly raised "at least $19 million in the second quarter mainly through small-dollar donors," per CNBC. The third quarter ends Monday.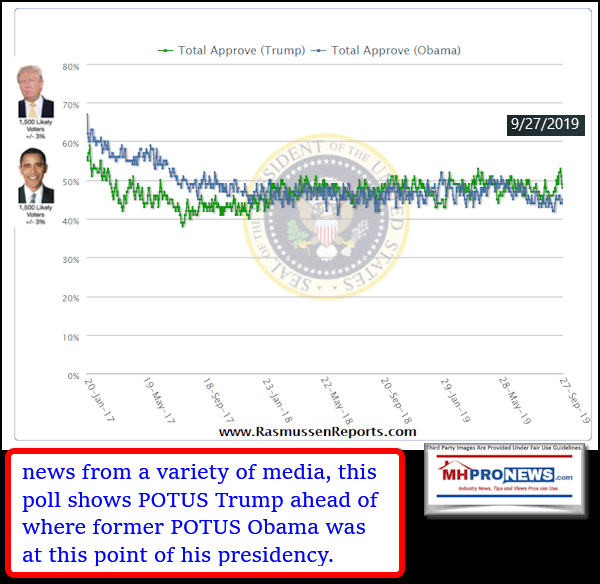 While that is strong among Democratic hopefuls, it pales in comparison to President Trump's campaign machine. The Trump campaign and the RNC have raised over $100 million in the second quarter alone.
Exclusive – Senator Elizabeth Warren's Historic Optics Tied to Fundraising 'Oops,' plus Manufactured Home Investment Updates
Warren has surged in the Real Clear Politics (RCP) average. In Iowa, where she recently campaigned in a manufactured home community, Warren has nudged past former Vice President Joe Biden.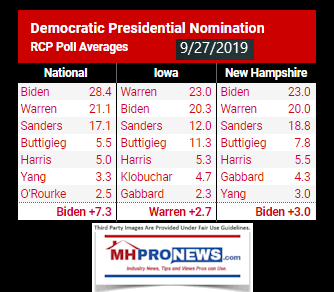 Here's what left-of-center CBS had to say. "A new poll of likely Democratic voters in next year's Iowa caucus shows a change at the top, for now. The Des Moines Register / CNN poll shows Senator Elizabeth Warren now leading former Vice President Joe Biden by 2 points."
It is worth noting that while RCP is highly prized source by mainstream media, that it's methodology if misapplied could lead to a false understanding of polling trends. The 'average' of recent polls can tend to penalize rising candidates and rewards those who previous had a lead. Rephrased, the Warren surge may be more significant that it appears.
Vise Squeezing Independents and Residents – Messages with Manufactured Home Community Leaders
Warren is fundraising off the opposition of Wall Street. For her, reports by CNBC or others are fodder for her base. This Warren tweet sums it up.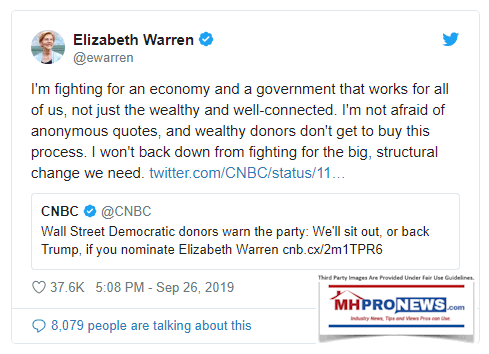 Manufactured Housing Connections, Impacts
That said, whether Senator Warren wins the nomination or not, she's bringing understandable but arguably harmful publicity to manufactured housing. Given Warren Buffett's past track record, don't be surprised if Senator Warren wins, if she will earn his support. If that seems like a disconnect, keep in mind details linked below and that connect to more.
Warren has potentially useful views on antitrust, but beyond talk, has not taken any noteworthy positions to date that would bring antitrust or RICO style attention to the plight of residents and how this harms white hat manufactured home independents. As a sitting U.S. Senator, she could certainly do so via hearings, etc.
There's a lot going on. For those new to this site, or who want a deeper understand that is based on facts, evidence, and 'follow the money' trails, check out the linked reports further below or above. But that's a wrap on this article, here at your home for manufactured housing's #1 source for "News through the lens of manufactured homes and factory-built housing," © where "We Provide, You Decide." © ## (News, analysis, and commentary.)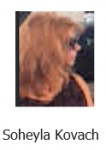 Submitted by Soheyla Kovach for MHProNews.com.
Soheyla is a managing member of LifeStyle Factory Homes, LLC, the parent company to MHProNews, and MHLivingNews.com. Connect with us on LinkedIn here and and here.
Related Reports:
Click the image/text box below to access relevant, related information.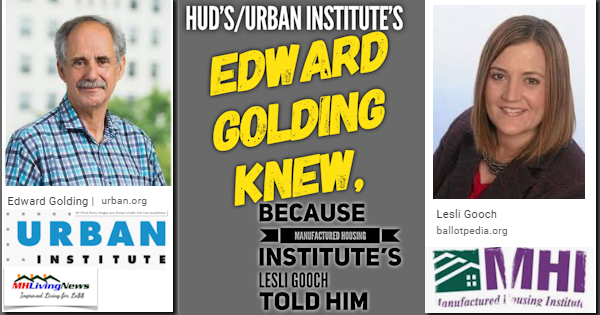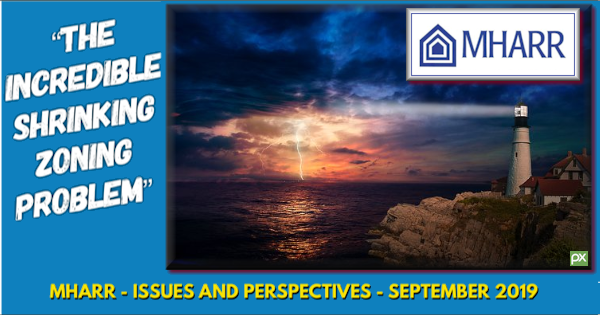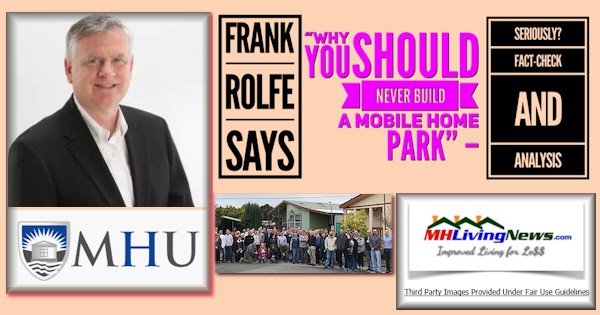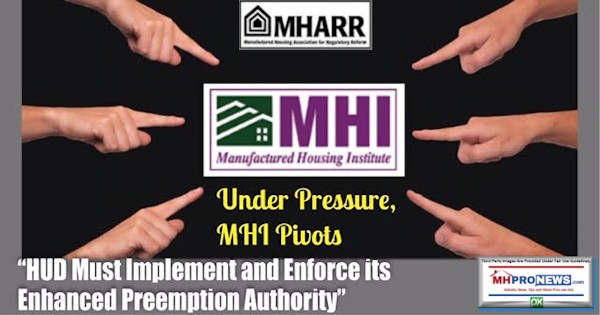 Rent Control & MH – Politicians "Are Carpet-Bombing Our State With Regulations That Will Deliberately Destabilize The Housing Market And Leave It Obliterated"
Battle Over "Mobile Home" Rent Control, Manufactured Home Community Owner's Written Response, Analysis
Will New State Rent Control Laws Conflict With Presidential Affordable Housing Initiatives? Who Has What Agenda?
Rent Controls and Manufactured Housing Restrictions Targeted in New Presidential Executive Order