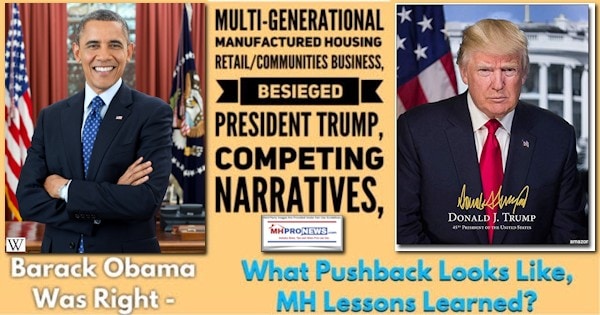 Former President Barack Obama was correct when he said that "If you watch Fox News you are living on a different planet than you are if, you know, you listen to NPR."
That comment was reported by the Hill on January 13, 2018, during an interview by the former president with David Letterman about his upcoming series on Netflix. Fox News' host Sean Hannity reportedly agreed with that comment.
Objectivity
Without a sense of history and an interest in objectivity vs. mere partisanship or tribalism, it is difficult for someone in or out America to get a clear understanding of what has occurred in the past recent years. Whatever ones political views, the lessons of the last 4 years are nothing short of immense to the nation, but perhaps more specifically to manufactured housing.
Let's see how.
Every historic survey leaves out more that it includes. With that obvious disclaimer, MHProNews will take a few moments and recall a few highlights of 2016 election cycle and since, to see what lessons are available for a besieged manufactured home industry. Because for thousands of industry professionals and informed investors, there are two universes – a different planet – with respect to how millions of Americans view our industry too. To a significant degree, the upside potential for any individual manufactured home location or enterprise depends on being able to successfully challenge an often dark, but widely held, narrative.
There are millions who mistakenly think of manufactured homes as "trailers" or "mobile homes," a notion that HUD Secretary Ben Carson has periodically attempted to dispel in recent months. Carson has done so as he points to manufactured housing's obvious evolution from the kind of housing it used to be over 40 years ago.
But before diving into that economic/political/historic overview of President Donald J. Trump, let's flash back to a multiple generation manufactured housing millennial's statement to MHProNews.

To set the context for that comment, Tom Fath's statement came in response to a problematic advertorial by the Manufactured Housing Institute (MHI). Those advertorials were literally manufactured or 'fake news,' bought and paid for by MHI.
From a marketing standpoint, there is arguably a correct and a wrong way to do advertorials.
Putting on a marketer's hat for the next few moments, without doing a deep dive, MHI's advertorials were flawed, because they painted an incorrect image of the industry, which contained self-contradictory comments. One example of those contradictions was claims on how much money was saved. But another was comments about appreciation, which were not nuanced or explained enough. That drew the wrath of an industry-connected lender Titus Dare, who said this.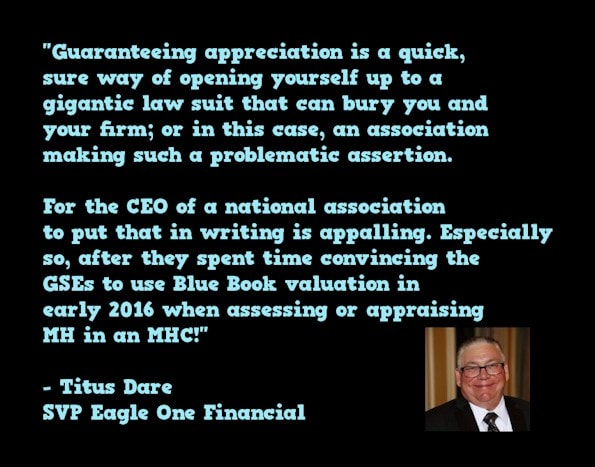 With that backdrop, let's next plumb the Fath family, then look at President Trump's efforts, and see what lessons can be learned by others in manufactured housing.
Manufactured Housing 'White Hats' – Meet the Faths
Tom Fath in one sense left the family's manufactured home retail, communities, and related businesses to follow a different career before returning to it years later. His parents and grandparents were successful in the manufactured home industry. Quiet and unassuming in several ways, the Fath family – like so many thousands of other manufactured home industry independents – goes to work day-by-day and takes care of their customers and residents.
They do what it takes and get jobs done.
Noting that none of us are perfect and the lesson of the wheat and chaff, one might say that the evidence reflects that the Faths are the quintessential 'white hats.'

MHLivingNews in its Inside MH video and storytelling-series explored the Fath operation from the outside in, and the inside out. As an aside, we were each breaking new ground in manufactured housing trade media. So there was an element of a learning curve for them and us. Since then, our media efforts and expertise has evolved.  Pricing has risen since this first video was made in 2016, but the principles remain the same.  We'll look at three of several videos we produced, which along with some coaching, resulted in a surge of sales that Tom Fath speaks about in a video further below.
In this next video, by taking a millennial business professional – specifically a woman who had no exposure to manufactured housing – and giving her an opportunity to tour and then be interviewed about her experience, it was one of several mutual victories for her and the Faths. But it also resulted in a victory for others who could through Olga Pecanac's eyes experience manufactured housing.  As a disclaimer, Olga was paid zero for sitting down with us and doing this video.  We don't pay people, the videos aren't scripted, so they come across as they are – a genuine conversation.  We produced these videos in stages, so those pondering New Durham Estates would keep coming back to their website to learn more.  Keep in mind that research reflects that home buyers – especially those who are well qualified – may spend months observing and doing their homework before they ever contact you. Also note that our videos have evolved since with was made in 2015.  But what matters is that those who watched this or other videos responded.
Since that and other genuine interview videos were done with Olga and others related to New Durham Estates, their business took off like a rocket. Here is Tom Fath talking about how using MHLivingNews and the processes we shared worked for them in his own words
Challenging a False Narrative at the Local Business Level
Those are examples of a direct challenge at the local level to an often demonstrably unjust industry image. Put differently, this was a form of pushback at the local market level. Tom Fath said it paid off many times over to invest in that process.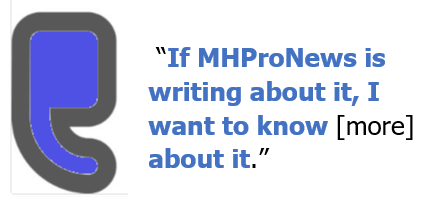 While the national image of manufactured housing matters, it is what happens at the local level that matters to local housing shoppers. Once the false narrative of our industry's product is shattered for a prospective housing seeker, the firm that professionally does what the Faths did routinely get a good outcome.  The shopper and seller alike both benefit.  No high pressure sales are required.
People buy a manufactured home, because after reflecting on what they learned from videos and then experienced onsite, they want to do so.
The Faths learned that it isn't millions of views of a video that are needed. There's is a town of around 6,000 people. As a community operator – vs. a street retailer –  their invitation was for a prospective housing seeker to come, buy a home, and live at their land-lease community.  So when a video of New Durham Estates is viewed, that those who watched it get a new perspective that may open a mind, and that allows a local business to do business with a better a better qualified customer.  Not only did new home, vs preowned, sales soar, but the price points of the homes that they sold rose dramatically as well, as Tom Fath said in the video above.
The Trumpian Lesson for Manufactured Housing?
Now, let's look at how that looks on the national level with President Trump's pushback against what several research groups have said is an often hostile mainstream media.
Interestingly, this screen captures of the graphical data that follows comes from CNN.
Millions listen to conservative and pro-Trump Rush Limbaugh on talk radio. Among his listeners, they know that Limbaugh routinely explains that while President Trump's tweets and counterpunching makes a segment of the population nervous, but he argues that it is one of the 45th's president's best tools.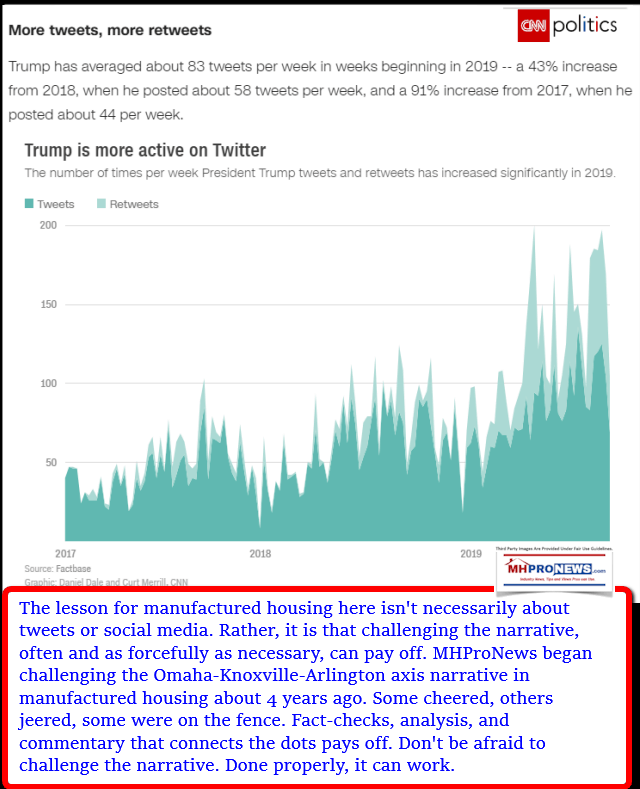 Ironically, the CNN data occurs even as recent public opinion polling shows the 45th president's approval surging again.  It is common sense that the pushbacks and counterpunching is how he keeps his supporters engaged, but is also winning over others in the process too.
"What's more, seven of the 10 longest rally speeches of Trump's presidency have come in 2019. That is especially notable because Trump has had only 11 rallies in 2019," said CNN.
"In other words: seven of Trump's 11 rallies this year have made his top 10 — compared to just three of the 56 rallies he had in 2017 and 2018."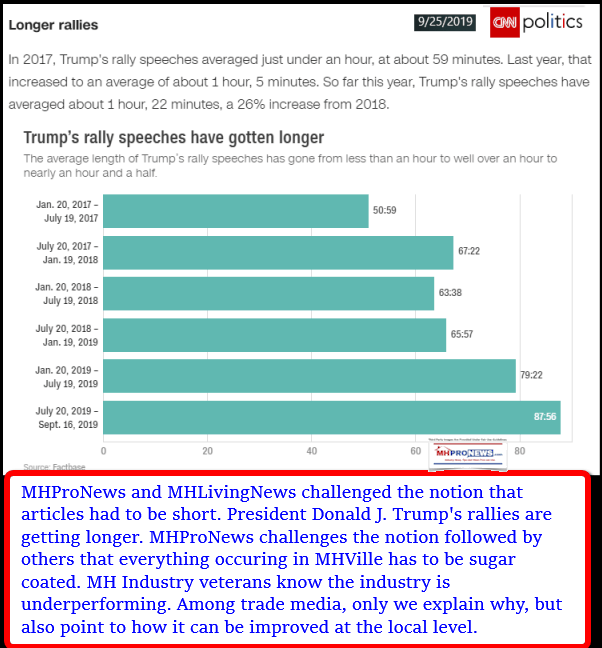 For those who tune into the Democratic debates as well as President Trump's rallies, as we have on MHProNews, each side has their narrative or talking points. It aptly makes former President Obama's point come to life.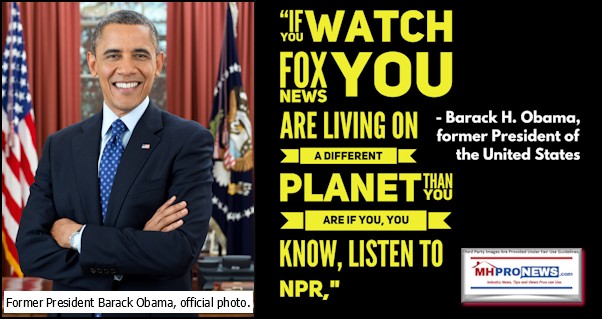 After years of first-hand research, we know that the path to success in our industry is forged at the local level. Every new home sold is a local sale.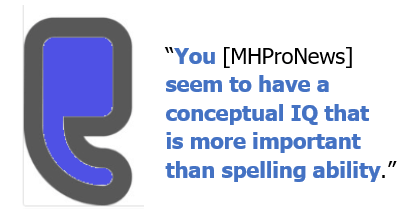 MHProNews has forged the largest audience of its kind, as has our sister site, in part by challenging commonly held norms. We did so prior to President Trump's run for the White House. We continue to challenge the narratives forged by others in the Omaha-Knoxville-Arlington axis. We challenge what industry trade groups, bloggers, or publishers say and do when they are arguably wrong and then we use their own words to prove it.
That is what smart pushback looks like.
Pushback may seem uncomfortable to some. But dating back to the time of Christ or before, it is how false or misguided narratives are challenged. That is how positive change occurs.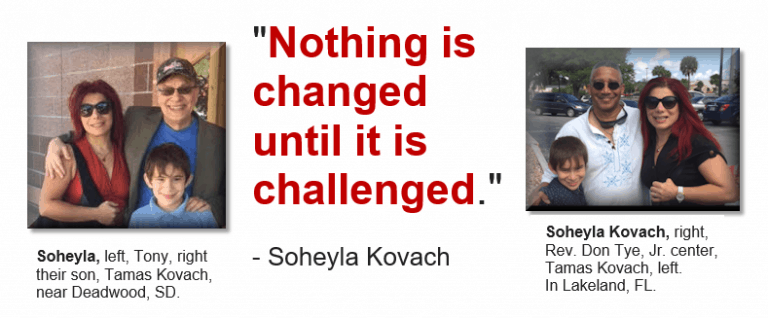 As to the latest drama over the Ukraine and impeachment in Washington, D.C.? Don't sweat it. We've all seen this play before. Russian Collusion. Stormy Daniels. Omarosa. Michael Cohen. Access Hollywood. There have been any number of people who have tried to bring President Trump down by spinning a narrative, and repeating it over an over. He knows how to push back.
It will make for good political theater.

The president will make his case. Democrats and some never-Trumpers like Senator Mitt Romney will make theirs. Don't be shocked if the loser will be former Vice President Joe Biden.
Ironically, both former President Barack Obama's quote above is correct, but so is President Donald J. Trump's pushback strategy. 
The right kind of informational pushback pays.
Our industry should learn the lesson that harmful narratives must be challenged. If you don't define yourself, then others will define you, often to the disadvantage of your own business and interests. There is only one related report this morning, and it is only recommended reading for those who want to grow their business.
That's this morning's first installment of "News through the lens of manufactured homes, and factory-built housing," © where "We Provide, You Decide." © ## (News, analysis, fact-checks, and commentary. See Related Reports, further below. Text/image boxes often are hot-linked to other reports that can be access by clicking on them. Third-party images and content are provided under fair use guidelines.)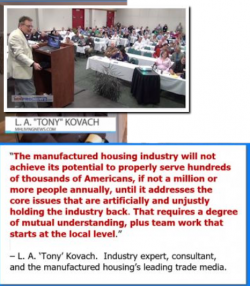 By L.A. "Tony" Kovach – for MHProNews.com.
Tony earned the Lottinville Award in history from the University of Oklahoma, where he has a journalism scholarship, and also studied business management. He has earned multiple awards in manufactured housing and in history. He's a managing member of LifeStyle Factory Homes, LLC, the parent company to MHProNews, and MHLivingNews.com.
Office 863-213-4090 |Connect on LinkedIn: http://www.linkedin.com/in/latonykovach
Sign Up Today!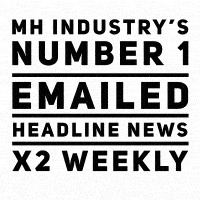 Click here to sign up in 5 seconds for the manufactured home industry's leading – and still growing – emailed headline news updates.
Related References:
The text/image boxes below are linked to other reports, which can be accessed by clicking on them.