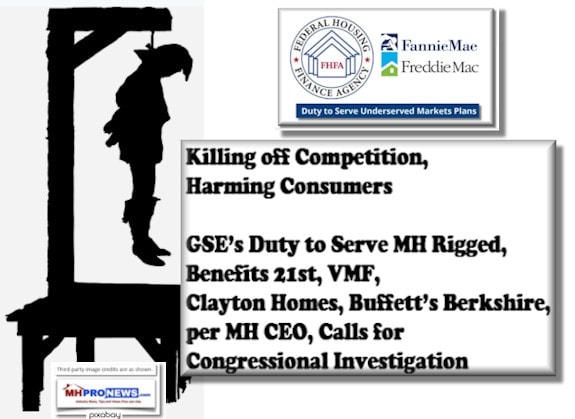 About a decade has passed since the passage of the Duty to Serve (DTS) manufactured housing, as part of the Housing and Economic Reform Act of 2008 (HERA).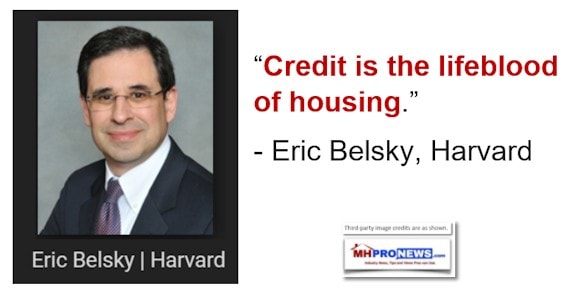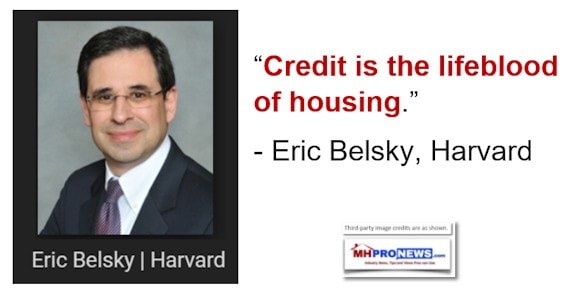 A fact-and-analysis packed statement from an industry business group CEO rips the plans announced steps, as too little, too late, and skewed in ways that benefits Berkshire Hathaway brands "every day."
Executive Summary of MH Biz Group CEO's Potent Quotes:
"direct violation of their [GSEs]

mandate

"
"This utter failure to implement DTS in a market-significant way, some ten years after its enactment, now warrants congressional intervention, oversight and, if necessary, amendments to the DTS law."
"With approximately 90,000 HUD Code manufactured homes projected to be sold in 2017… Against this baseline, the chattel loan programs envisioned by Fannie Mae and Freddie Mac – even at maximum projected capacity — would serve 4,000 purchasers, or a mere 1.85% of the manufactured housing market through 2020 – more than a decade after the enactment of DTS."
"…would constitute a microscopic portion– far less than one-one-hundredth of one percent — of the total mortgage portfolios of both Fannie Mae and Freddie Mac, representing: (1) a blatant, continuing failure by Fannie Mae and Freddie Mac to serve the manufactured housing market; (2) a continuation of blatant, baseless discrimination against the lower and moderate-income Americans who rely on affordable, non-subsidized manufactured housing the most; (3) a continuing abuse of – and failure to comply with – the Enterprises' mission and role as prescribed by their respective charters; and (4) a flagrant failure by FHFA, as the Enterprises' regulator and conservator, to enforce full compliance with the statutory DTS mandate."
"To rationalize this pathetic, totally inadequate level of support for the nation's most affordable non-subsidized housing resource in direct violation of the DTS mandate and at a time when the U.S. Department of Housing and Urban Development's (HUD) 2017 Worst Case Housing Needs report to Congress shows a resurgence in "worst case" housing needs (i.e., Americans "who pay more than one-half of their income to rent, [or] live in severely inadequate conditions, or both") to near-record levels, the Enterprises both cite a lack of recent, relevant "data and information" concerning the performance and other characteristics of manufactured housing chattel loans."
"as an objective matter, Vanderbilt and 21st, through their trade organization, the Manufactured Housing Institute (MHI), have pursued – as an organizational priority – statutory amendments to the Dodd-Frank finance reform law which would allow them to charge higher interest rates for manufactured housing loans without those loans being subjected to specific requirements applicable to "high-cost" loans."This claim [by the GSEs of the need for more data] is not only disingenuous…but potentially has more sinister implications as well, which are only accentuated by the contents of the two final DTS plans."
"

indicated both directly and anecdotally by multiple sources, those market-dominant lenders

[21st, VMF] have failed to provide data allegedly sought by the Enterprises regarding the performance of the large number of manufactured home chattel loans that they currently hold, thus providing a ready excuse and rationale (repeatedly asserted in the final DTS plans) for the Enterprises to "slow-roll" and/or minimize the implementation of DTS to the point of irrelevance."
"every day that goes by without the full, market-significant implementation of DTS by Fannie Mae, Freddie Mac and FHFA, is a gift to Vanderbilt and 21st Mortgage, their corporate parent, Clayton Homes, Inc., its corporate parent, Berkshire Hathaway Corp., and Berkshire Hathaway scion, Warren Buffet."
"it appears from multiple aspects of the Enterprises' final DTS "implementation" plans that Fannie Mae and Freddie Mac have – and actively continue to – coordinate with these entities, as well as their affiliates and surrogates, to undermine the full and timely implementation of DTS.  This activity began with an off-the-record meeting between FHFA officials and such surrogates in 2014. Following those reports, MHARR and industry trade journalists sought copies of any and all materials connected with the meeting from FHFA, which were never provided. That coordination now appears to continue in the final so-called DTS implementation plans with multiple elements that discriminate against or ignore the interests, rights and concerns of smaller industry businesses, or put Vanderbilt / 21stMortgage / Clayton / Berkshire Hathaway / MHI companies, affiliates or surrogates in key positions to influence the implementation or character of DTS."
The above is just a partial flavor of a detailed report provided in a statement released to the Daily Business News and other industry stakeholders, by Mark Weiss, JD, President, and CEO of the Manufactured Housing Association for Regulatory Reform (MHARR).
The Other Take, from FHFA and GSEs
For balance, the FHFA and the GSEs actual plans are linked below, including a video that describes the Fannie Mae's stated vision for their plan.
FHFA Publishes Fannie Mae's and Freddie Mac's Underserved Markets Plans for Duty to Serve (DTS) Program
The video featuring Jeff Hayward, "Fannie Mae's EVP and Head of Multifamily," is "about our commitment to addressing the needs of America's most challenging housing markets under the Duty to Serve Rule," per Fannie Mae.
Several points about this video are noteworthy, including that as of 1:15 PM ET, it has only 191 views, and that the comments section for this video have been turned off. The video says they don't consider the program a "duty" but an "opportunity."
A previous report by the Daily Business News, focusing on statements by 21st CEO, Tim Williams and others, is linked below.
Duty To Serve, "Complete Waste of Time" per Tim Williams, CEO/21st Mortgage; POTUS Trump, Warren Buffett Insight$
So,
we have an executive vice president for Fannie Mae speaking about an opportunity,
MHARR saying they aren't meeting their legally mandated duty,
and 21st Mortgage Corporation president, Tim Williams, saying why this plan was a "

waste of time

" to pursue, and why it needed to be slow walked, for reasons he explains from the linked report above.
MHARR – Key Takeaways include:
a call for a Congressional investigation.
Point by point indicators as to why they believe this is harmful to the industry's independents, and why Berkshire Hathaway and 'their association' the Manufactured Housing Institute (MHI) have not been transparent, and are in fact working against the interests of independents and consumers.


For their facts and analysis report, click here to see in on MHProNews. ## (News, analysis, and commentary.)
Note 1: Thousands of MH Pros, Investors, Officials and Housing Experts do it. You, your team, and industry colleagues can sign up to the MH Industry leading headline news/updates – typically sent twice weekly – click here to sign up in just seconds.
Connect:
Note 2: Business development, training, web, video, consulting, expert witness, or other professional services, click here. Using our services supports our industry leading trade publishing, yielding good ROI/benefits to you.

Submitted by Soheyla Kovach to the Daily Business News for MHProNews.com.