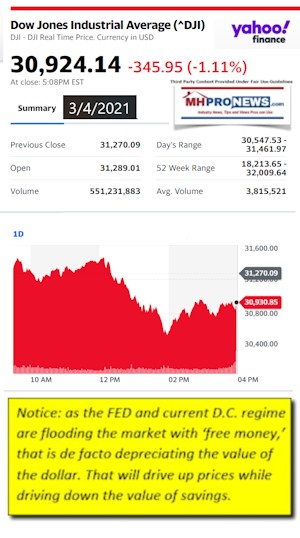 "We need to remove the shackles that the Dodd-Frank Act and the CFPB rules have placed upon our [manufactured home] industry which are currently suffocating and restraining our growth."
So said then Manufactured Housing Institute (MHI) president and CEO, Richard "Dick" Jennison over 5 years ago when he was addressing a live audience of manufactured housing professionals in a video recorded address. Why what Jennison said then matters today is a piece of historic insight that will be developed by looking at what was said then, since, and what is occurring now.
The argument Jennison made in that clip video clip shown further below is to significant degree as apt today as it was then. Thousands of manufactured home industry professionals then or now would agree that constraints on financing and limitations on competitive financing are keeping manufactured housing underperforming.
Additionally, more recent statements by executives of publicly traded firms recognize the importance of an access to more and competitive with mainstream housing financing limits manufactured housing growth.
So, while a beneficial tweak occurred to Dodd-Frank during the Trump Administration, nevertheless much of what Jennison was speaking about how limited financing and the negative impact on manufactured home sales continues to be an issue.
All of that begs several questions. That video of Jennison which features other manufactured home professionals as well as public officials and related. That and more will be our featured focus in tonight's market report.
For our growing numbers of new readers, as well as a reminder to those returning daily, a few quick evening/nightly market report insights.
Every business evening, MHProNews provides a bullet list of left-right news headlines from CNN and in a matter of moments, savvy professionals can see at a glance news headlines and views across the political spectrum.
This is a time saving and insightful way to quickly grab insights from across the left-right divide for those who are hooked on this market-nightly feature.
Our featured focus follows the quotable quotes, periodic political cartoons, those left-right headlines, and two of our three market summary graphics as reported at the closing bell.
After the featured focus, are some recent/related report links and the third manufactured housing focused stock equities graphic. There are some additional items that include the free signup for the manufactured housing industry's x2 weekly emailed news to the most-read trade publication in our profession:
The case is easy to make that the shackles are still on the manufactured home industry. Some of those shackles are financing related.
On a day that broadly saw manufactured home connected equities decline today, let's press ahead toward the insights about the pressing questions connected to why manufactured housing has struggled for years during to an affordable housing crisis.
Quotes That Shed Light – Industry, American, Social, National Issues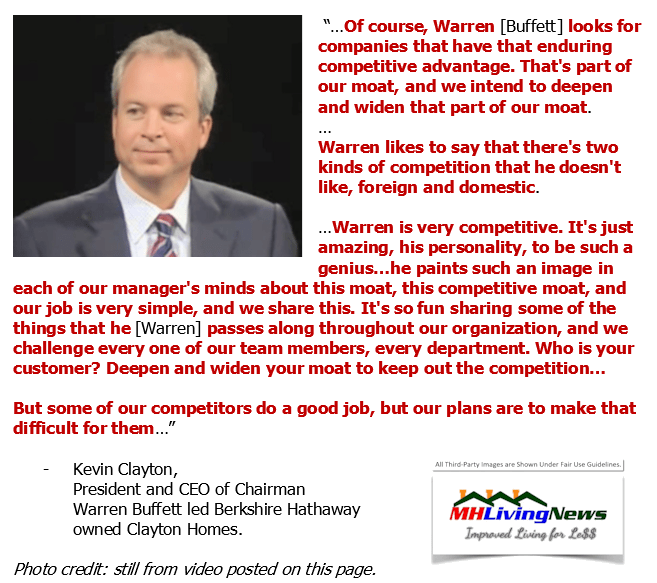 Headlines from left-of-center CNN
Stocks finish sharply lower
In this Dec. 1, 2020 file photo, Chairman of the Federal Reserve Jerome Powell appears before the Senate Banking Committee on Capitol Hill in Washington. Powell told Congress on Wednesday, Feb. 24, 2021,  that the central bank will not begin raising interest rates until the Fed believes it has reached its goals on maximum employment  and warned that many people in the hardest hit industries will likely need to find different jobs.
Fed chief Jerome Powell predicts a jump in consumer prices, spooking investors
Here we go again: Turmoil rocks the repo market
745,000 Americans filed for first-time unemployment benefits last week
Corporate America's earnings recession is over
Oil prices surge as OPEC and its allies extend production cuts
US-UK trade truce means cheaper whisky for Americans
Grocery stores' pandemic boom is over
YouTube CEO says Trump's account will be restored when risk of violence recedes
Paramount+ launches Thursday with content from its biggest brands
Here's why Discover is opening its newest corporate office in Chicago's South Side
Disney is closing 60 stores in the US and Canada
Square to acquire majority stake in music service Tidal for $297 million
Sinclair to lay off hundreds of employees
Got extra cash? Here's how to put your money to work
Houston, TX / United States – January 26 2020: The all-new Ford Mustang Mach-E on display at the Houston Auto Show. Ford's first full electric vehicle to compete with Tesla.
Tesla is losing its share in the electric vehicle market. Ford is a reason why
Watch SpaceX Mars prototype rocket nail landing, explode on pad
An employee works at a cash register at a Dollar Tree Inc. store in Chicago, Illinois, U.S., on Tuesday, March 3, 2020. Dollar Tree released earnings figures on March 4.
Dollar Tree launches 'combination stores' as demand skyrockets
CHINA
Two men use umbrellas on Kowloon's Tsim Sha Tsui waterfront that faces Victoria Harbour and the Hong Kong Island skyline (back), after Typhoon Higos swept past overnight in Hong Kong on August 19, 2020.
Hong Kong was the poster child for economic freedom. Not anymore
A Chinese site for pirated TV became a cultural icon
China sounds the alarm about a global market bubble
China's 'Tesla killer' wants to expand overseas
Wall Street is kicking out another Chinese company
BREAKFAST WARS
Breakfast Baconator and French Fries at a Wendy's restaurant in Columbus, Georgia, USA on March 6, 2020. Wendy's launched its new breakfast menu nationwide on March 2nd, 2020.
Wendy's went all in on breakfast. It's paying off
The great Grape-Nuts shortage of 2021 is over
Impossible milk could be coming to your cereal bowl
Coke with Coffee is (finally) here
Reese's made a breakfast cake so you can have dessert in the morning
Headlines from right-of-center Newsmax
Ex-Cuomo Aide Tells CBS She Was 'Groomed' for Sex
Charlotte Bennett, 25, a former executive assistant to Gov. Andrew Cuomo, is making her first televised allegations, saying she believes she was being "groomed" for sex. She claims he repeatedly asked about her sex life, and about whether she had sex with older men.
The Biden Presidency
Arizona Sheriff Claims Biden Creating 'Roads for the Cartels'
Israel's Netanyahu Vows to 'Stand Against the World' Fighting Iran Nuclear Pact
Illegal Immigrant Kids Could Soon Overwhelm US Shelters: Report
Biden Pick for Top Pentagon Post Called GOP 'Party of Ethnic Cleansing'
Texas Gov. Abbott: Biden 'Neanderthal' for Letting in COVID-Positive Migrants
Kissinger to Biden: Uphold Trump's Progress With Israel, Gulf States
Senate Energy Panel Backs Haaland for Interior Secretary
Biden Blasts Red States for 'Neanderthal Thinking' on Masks
Newsfront
Jim Jordan to Newsmax TV: Dems 'Codifying' Election Violations
Realizing their election law changes under the guise of COVID-19 were unconstitutional, Democrats are now seeking to "codify" their violations with H.R. 1, according to Rep. Jim Jordan, R-Ohio, on Newsmax TV. "This is about codifying and federalizing the changes…
Related Stories
House Passes Radical HR1 Election Bill
Scott DesJarlais: H.R. 1 Changed the Rules to Win the Game
Biden's Statement on HR 1
House Passes 'George Floyd' Police Reform Bill, Senate Prospects Unclear
New York Public Library Won't Cancel Dr. Seuss Books Despite Racist Imagery
Expect Higher Prices, Changes in Service Industry Post-COVID
America's economy is not going back to normal post COVID-19
Andy Biggs to Newsmax TV: Mayorkas Wrong, Border Officials Being 'Swamped'
After Record COVID-19 Deaths, Bolsonaro Tells Brazilians to Stop 'Whining'
After two straight days of record COVID-19 deaths in Brazil
Israel's Netanyahu Vows to 'Stand Against the World' Fighting Iran Nuclear Pact
Cammack to Newsmax TV: HR1 Voting Bill a 'Power Grab' for Dems
Kat Cammack, R-Fla., says the radical H.R.1 bill passed
Arizona Sheriff Claims Biden Creating 'Roads for the Cartels'
A sheriff from the border region of Arizona says that President Joe
Fred Keller to Newsmax TV: HR 1 Is 'Resurgence of the Swamp'
Democrats are putting aside reopening schools and the economy amid
Apple Faces UK Antitrust Investigation Into App Store
K. antitrust authorities opened a probe into Apple Inc. and its App
Kudlow: Vaccinations, Not COVID-19 Bill, Key to National Recovery
Scott DesJarlais: H.R. 1 Changed the Rules to Win the Game
A common trope Democratic leadership likes to tout is that the
Raul Mas to Newsmax TV: No Good Options on Venezuela, Juan Guaido
Political and economic analyst Raul Mas says Venezuelan
Michael Brown's Dad Demands $20M From BLM
The father of a Black man killed in Ferguson, Missouri, by police is
WHO Abandon Interim Report on Origins of Coronavirus
The World Health Organization's investigations team looking into the
Trump: WSJ Has 'Lost Great Credibility'
President Donald Trump blasted The Wall Street Journal – and Senate
Illegal Immigrant Kids Could Soon Overwhelm US Shelters: Report
Under the Biden administration, the U.S. is nearing maximum capacity
New Photos: North Korea May be Trying to Extract Plutonium
North Korea may be trying to extract plutonium to make more nuclear
Bishops Advise Catholics to Avoid 'Morally Compromised' J&J Vaccine
Some U.S. bishops are advising Roman Catholics to avoid
SpaceX Starship Lands Upright, Then Explodes in Latest Test
Parler Sues Amazon Again, Alleging Effort to 'Destroy' App
Parler, a social media app popular among conservatives, filed a new
Finance
Initial Claims for Jobless Benefits Rose Slightly Last Week
Applications for U.S. state unemployment insurance rose slightly last week, underscoring the pandemic's lingering restraint on the labor market recovery.
EXCLUSIVE-EU Antitrust Regulators Ready Apple Charges on Spotify Complaint – Sources
Texas Power Grid Operator ERCOT Fires CEO After Deadly Blackouts
Estee Lauder Creates New Division to Oversee Diversity Promises
Granholm: DOE Reviving Clean Energy Loan Program
Health
Report: COVID Deaths 10 Times Greater Where Obesity Rates Are High
Countries where more than half of adults are overweight have recorded COVID-19 mortality rates in excess of 10 times those in other nations, according to a report by the World Obesity Federation. Of the 2.5 million pandemic deaths…
Study: Golf May Help Parkinson's Patients Improve Balance
Vaping Pot Worse Than Vaping Tobacco for Teens' Lungs
Opioid Addiction Relapse Triggers Different for Men and Women
Study: Concussions Increase Risk of Sleep Disorder
Market Indicator Closing Summaries – Yahoo Finance Closing Tickers on MHProNews…
Featured Focus –
Where Business, Politics and Investing Can Meet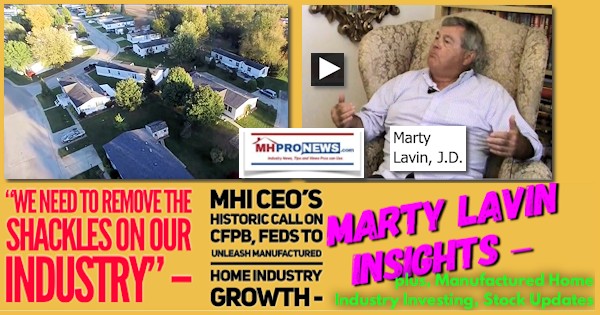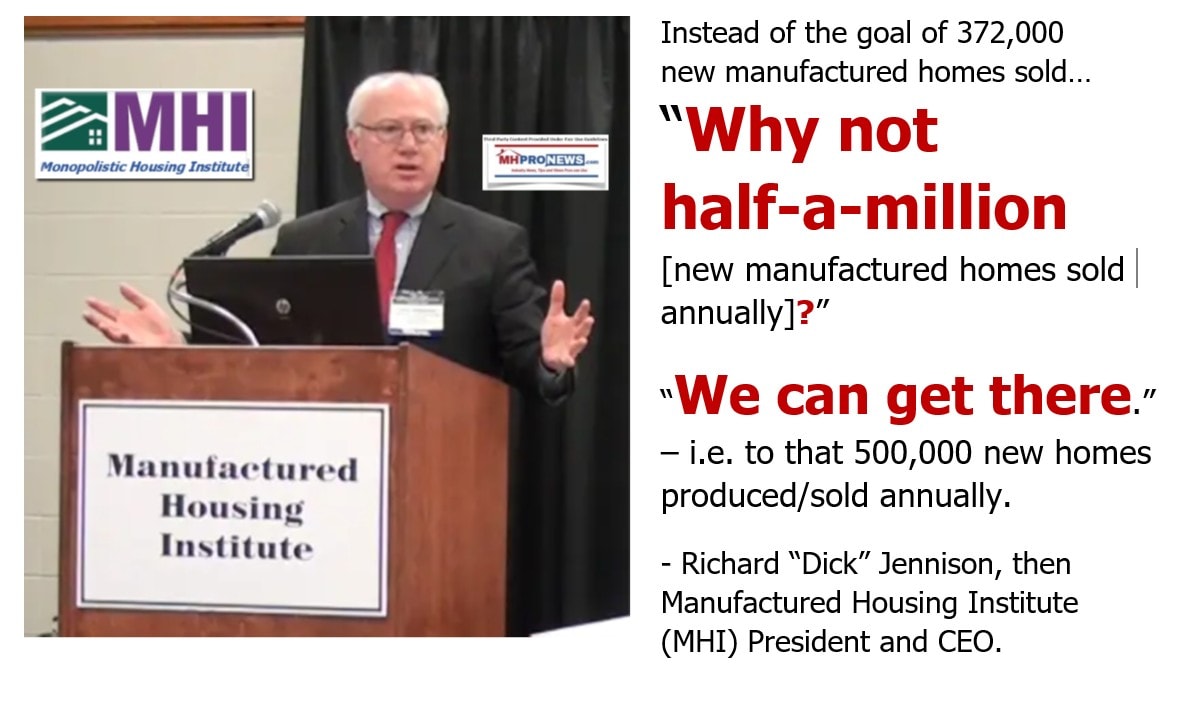 This video has insightful pull-quotes from Marty Lavin, J.D., MHI's prior President and CEO Richard "Dick" Jennison, and others.
MHLivingNews had this video and others produced for the expressed purpose of giving support for what MHI claimed it wanted to achieve at that time. MHI paid not a dime. Nor did any other trade group contribute to paying for this video.
How did MHI use that video? Oddly – if they were serious about their postured claims – not at all.
Keep in mind that at that time, MHProNews/MHLivingNews parent company was an MHI member. This writer was elected by industry peers that were also MHI members to sit on the MHI Suppliers Division board.
Some 6 years later, much has since been learned and discerned.  Thanks to tips from those inside of the industry, a pair of documents were obtained that arguably reflected how 21st Mortgage Corporation – a Berkshire Hathaway owned brand – diverted or cut off manufactured housing lending to thousands of manufactured home firms. How that was done is purportedly through "tying," which is an antitrust violation.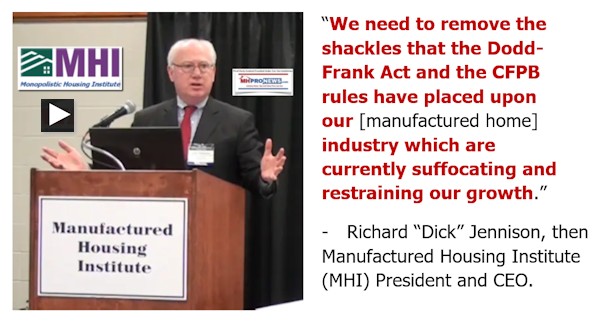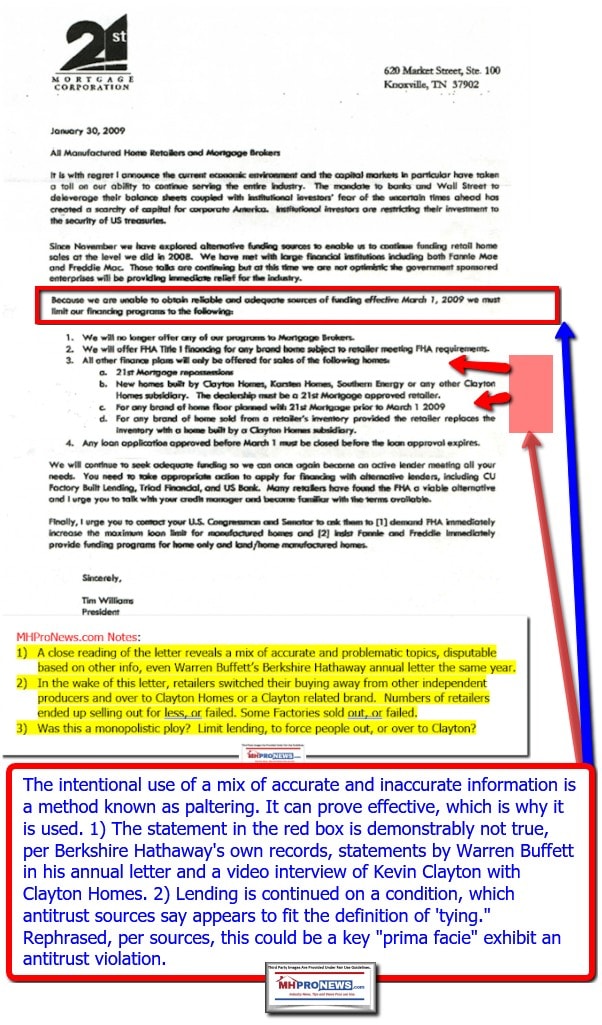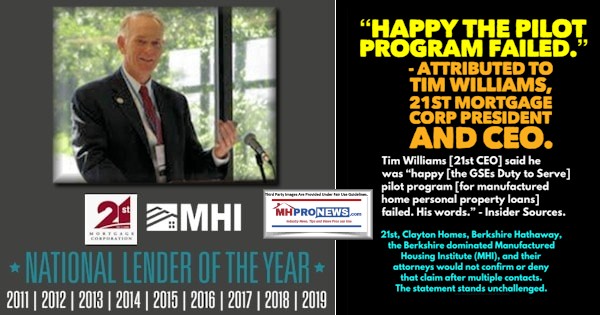 While MHI keeps talking about wanting more lending, they are in fact arguably not pursing the most common sense legal tools that already exist that could make that possible.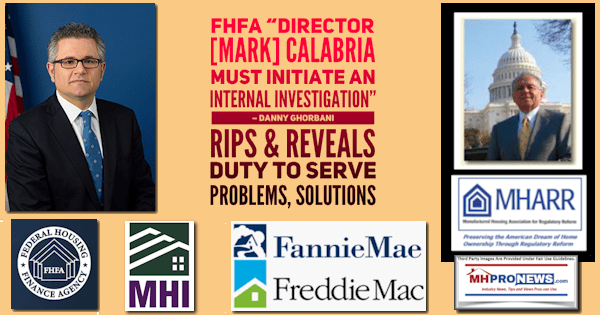 As Lavin subsequently put it to MHLivingNews, people – professionals, investors, or others – have to pay more attention to what is done than what is said.
There is an argument to be made that much that occurred in the Obama-Biden Administration with respect to manufactured housing was an example of the Iron Triangle at work.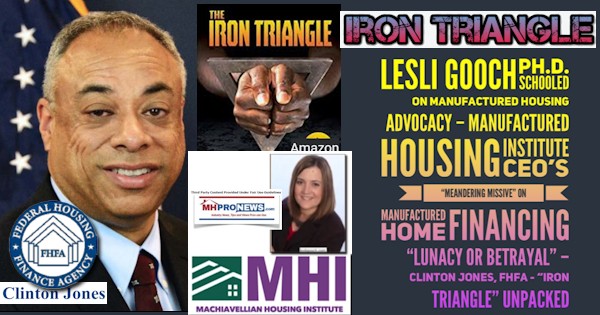 How so?
For instance, even though Jason Boehlert warned MHI members that there would be no change to Dodd-Frank so long as President Obama was ready to veto any legislation that might pass.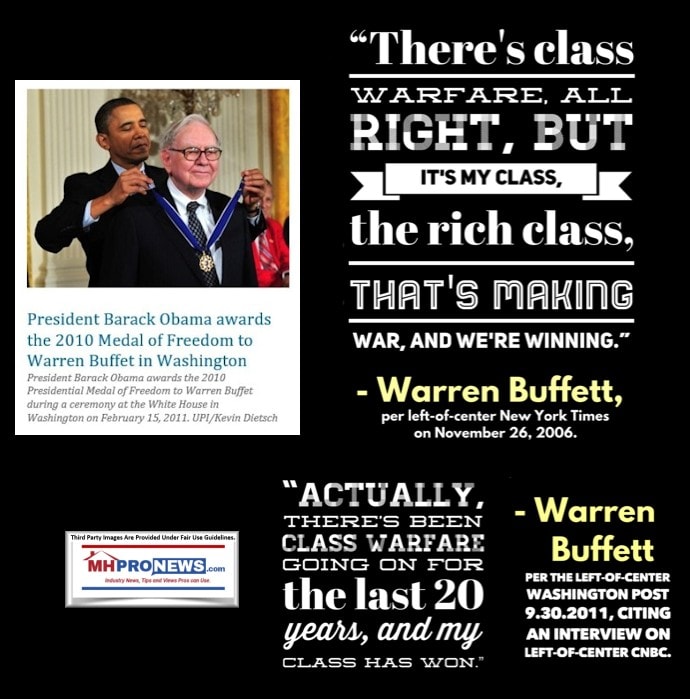 Nevertheless, MHI continued to make pursuing the "Preserving Access to Manufactured Housing Act" their top priority. Meanwhile, the number of independent companies retailing homes was falling. Also, the number of land-lease communities that were selling out to investors was growing. Because vacancies were still an issue when Jennison made those remarks, the harm being done to community owners – as well as their residents and possible prospective residents – was costly.
How much value was being lost by some community owners? Arguably some lost a million dollars or more in potential value. That is the clear implication of the case study produced by UMH Properties, an MHI member.
Once more, such a look through the historic lens speaks volumes. While others who blog, publish, or  talk about trends and industry history, how is it that they do so without making some or all of these same points?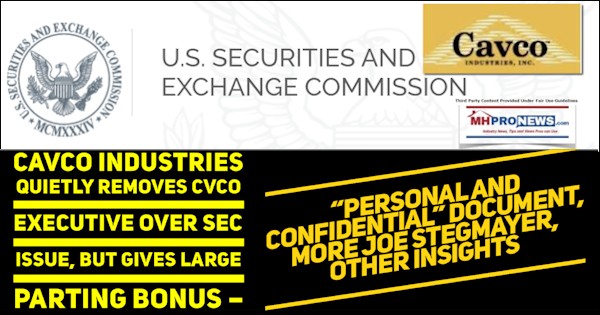 Additional Information, More MHProNews Analysis and Commentary
In an emailed response to MHProNews at 3:46 PM ET today in response to a media inquiry, blogger and would-be rival George Allen began by saying the following. "On one hand I applaud your desire to research and report on troublesome issues throughout the manufactured housing industry today."
Allen's message and other items will be examined in an upcoming report.
In part, he noted a theme that MHProNews have reported on several times, although he cites a different source, which is fine.
"Those of us in journalism have to come to terms with the fact that free speech, a principle we hold sacred, is being weaponized against the principles of journalism." Allen cited Steve Coll, dean of Columbia's School of Journalism. Ask millions, they would say in their own words, "Quite so." Which begs the question. Where three of Allen's finger's pointing back at him?
Blogger Allen then referenced allegations of "'felony' antitrust and possible 'RICO' violations are at work in manufactured housing", is, in my opinion, despite Mr. Strommen's 120 footnotes, a bit of a stretch." Why is it a stretch? Is it because it does not fit the Allen, Clayton Homes, 21st Mortgage Corp, or MHI narratives? ICYMI, see Strommen's research for Knudson Law at the link below.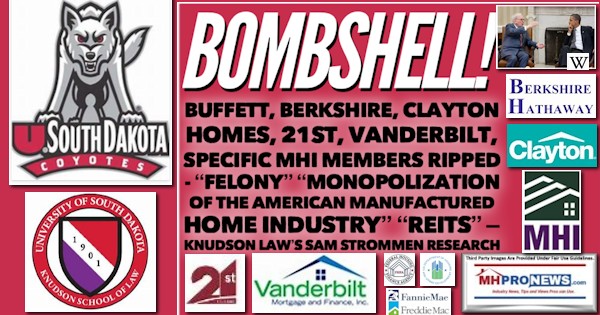 Does sharing a mere opinion from Allen outweigh the detailed case that Strommen laid out in the report linked above? Given that Berkshire, Clayton, and MHI attorneys declined disputing the claims by Strommen, where is the bulk of the inertia on this vital issue?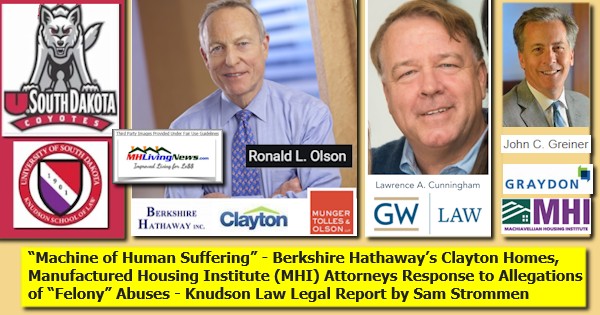 The irony, in part, to Allen's response is that the links from some of his references demonstrate that Allen himself used to make similar allegations. But once the purported 'deal' was cut between Allen and MHI – referenced in the link above and previously reported at this link here – the blogger stopped his missives that previously called out manufactured housing industry corporate leaders and MHI too.
Allen's problem in part is that he has contradicted himself badly. What he said below
lines up with Strommen's allegations which are heavily footnoted.
Nor has Allen ever explained why he flip-flopped

MHProNews invited a follow up, but Allen indicated he is unlikely to reply. That may be a reasonably good sign that Allen is unable or unwilling to publicly debate or defend in a back and forth give and take his positions vs the evidence-based arguments presented by MHProNews.
That noted, see the related report linked here for some of the granular context that Allen and his peers were being asked to address.
The video below is an apt illustration that debunks one of Allen's e-mailed claims. Ironically, so too is this report – which he could not have known was mostly written at the time his message came in. More on these points in our upcoming report.
To learn more about what is hobbling manufactured housing that keeps it snoring while far more costly mainstream housing is soaring, see the linked and related reports.
Related, Recent, and 'Read-Hot' Reports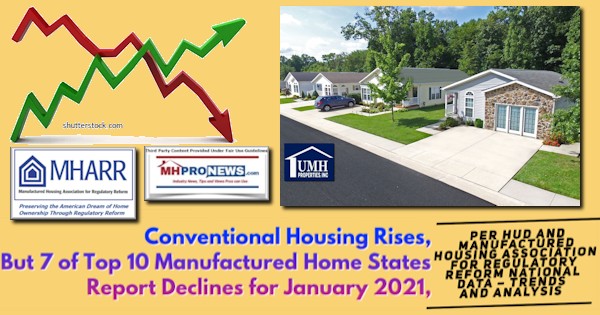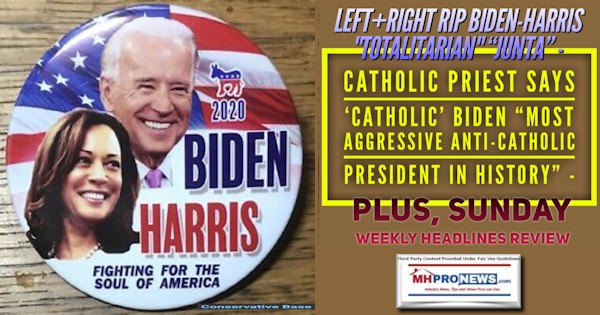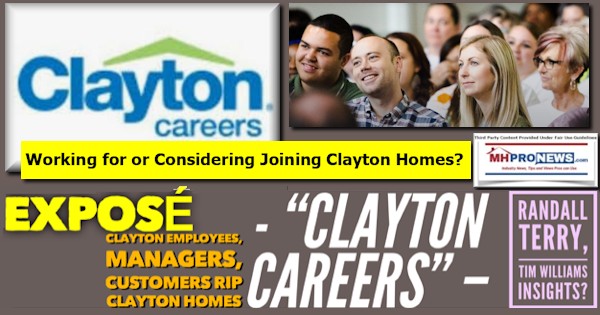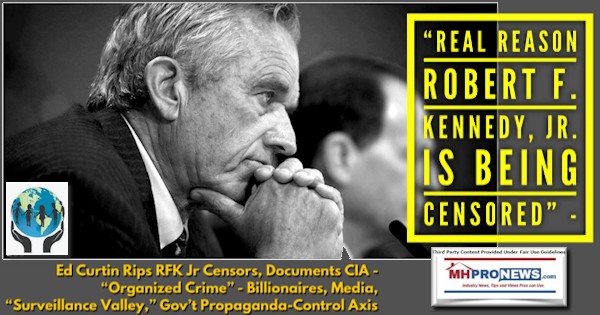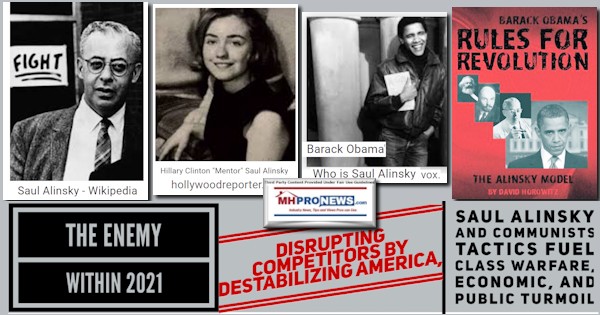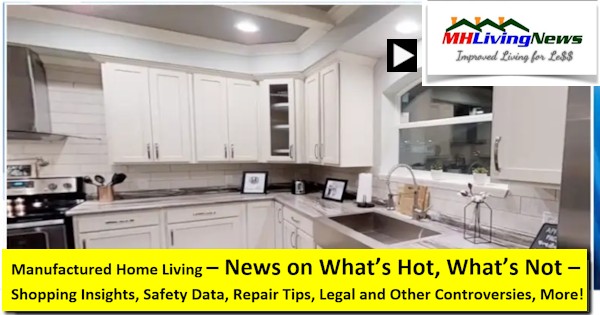 Manufactured Housing Industry Investments Connected Closing Equities Tickers
Some of these firms invest in manufactured housing, or are otherwise connected, but may do other forms of investing or business activities too.
NOTE: The chart below includes the Canadian stock, ECN, which purchased Triad Financial Services, a manufactured home industry lender
NOTE: Drew changed its name and trading symbol at the end of 2016 to Lippert (LCII).
NOTE: Deer Valley was largely taken private, say company insiders in a message to MHProNews on 12.15.2020, but there are still some outstanding shares of  the stock from the days when it was a publicly traded firm.  Thus, there is still periodic activity on DVLY.
Winter 2021…
Berkshire Hathaway is the parent company to Clayton Homes, 21st Mortgage, Vanderbilt Mortgage and other factory built housing industry suppliers.
· LCI Industries, Patrick, UFPI, and LP each are suppliers to the manufactured housing industry, among others.
· AMG, CG, and TAVFX have investments in manufactured housing related businesses. For insights from third-parties and clients about our publisher, click here.
Enjoy these 'blast from the past' comments.
MHProNews. MHProNews – previously a.k.a. MHMSM.com – has celebrated our 11th year of publishing, and is starting our 12the year of serving the industry as the runaway most-read trade media.
Sample Kudos over the years…
It is now 11+ years and counting…and Williams, who praised our accuracy and other services to manufactured housing for years, then said this.
Learn more about our evolutionary journey as the industry's leading trade media, at the report linked below.
· For expert manufactured housing business development or other professional services, click here.
· To sign up in seconds for our industry leading emailed headline news updates, click here.

Disclosure. MHProNews holds no positions in the stocks in this report.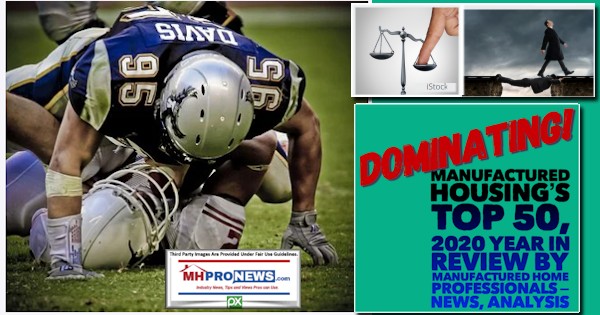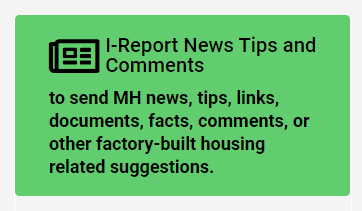 That's a wrap on this installment of "News Through the Lens of Manufactured Homes and Factory-Built Housing" © where "We Provide, You Decide." © (Affordable housing, manufactured homes, stock, investing, data, metrics, reports, fact-checks, analysis, and commentary. Third-party images or content are provided under fair use guidelines for media.) (See Related Reports, further below. Text/image boxes often are hot-linked to other reports that can be access by clicking on them.)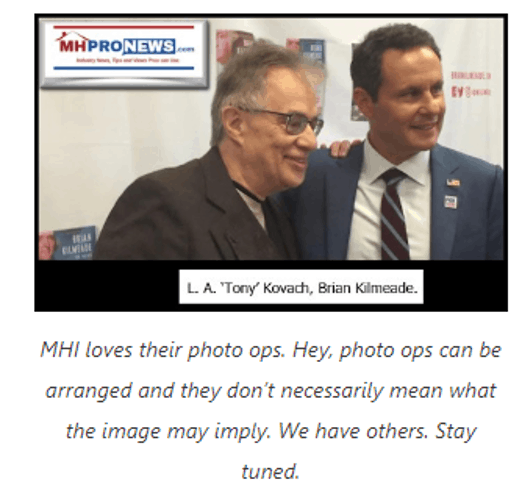 By L.A. "Tony" Kovach – for MHLivingNews.com.
Tony earned a journalism scholarship and earned numerous awards in history and in manufactured housing. For example, he earned the prestigious Lottinville Award in history from the University of Oklahoma, where he studied history and business management. He's a managing member and co-founder of LifeStyle Factory Homes, LLC, the parent company to MHProNews, and MHLivingNews.com. This article reflects the LLC's and/or the writer's position, and may or may not reflect the views of sponsors or supporters.