Before diving into public allegations made by numerous Clayton Homes, employees, managers, and customers a short preface is useful. Bullies may publicly posture being macho, but research and experience reveals that bullies are often timid or even cowards. Members of the mob or organized crime have been known to clean up – and then do some public act of charity – arguably to distract from their darker deeds. Additionally, since the days of Aesop's Fables and "The Boy Who Cried Wolf," when someone or some group has repeatedly proven to be duplicitous or deceptive, the prudent thing for normal people to do is – obviously – not to trust the repetitive deceiver. Every con artist tries to win their "mark" or target over, often by playing nice, when what the con artist(s) have in mind is anything but kind. As the Randall Terry saying as cited by BrainyQuote puts it, "Fool me once, shame on you. Fool me twice, shame on me."
Randall Allen Terry (born 1959) is an American political activist who started Operation Rescue, says left-leaning Wikipedia. He has been a Republican, then a Democrat, and then became an independent. His LinkedIn page says he founded the Society for Truth and Justice in 2002, which the controversial Christian activist is still engaged in. Another notable Terry saying BrainyQuote attributes to him is that "He who frames the question wins the debate."
The third-party legal argument or case has been made – and at this point stands publicly unchallenged – that Clayton Homes and some of their Berkshire Hathaway dominated Manufactured Housing Institute (MHI) and their allies have harmed untold thousands of professionals, independents — and by extension — thousands upon thousands of customers. That case is linked here.
Agree or disagree with Terry's thinking or methods, several of his sayings are insightful and compelling.
For instance, "Behaviors are a choice. Feelings are sometimes out of our control. Behavior has to do with choices." – Randall Terry. Terry attended Elim Bible Institute, where he met his wife. He has a bachelor's degree in Biblical studies. He said, "In a world without the law of God, you have chaos, oppression, tyranny, and everyone doing what is right in their own eyes."
People involved at Clayton Homes, Berkshire Hathaway, or their allies and surrogates such as MHI, are arguably making choices. These choices, says Berkshire Hathaway Chairman Warren Buffett, are for the long haul. Terry and Buffett make for an interesting study in contrasts in their views on a range of topics.
The report linked below quotes numbers of Clayton Homes employees and several managers, about their actual experience working for Clayton. For balance, there are quotes from those who worked at Clayton who have good things to say about the firm. Then there are quotes from those that claim, among other points, that working for Clayton was one of their worst decisions. Some praise Clayton's work-life balance, while others say that Clayton is manipulative of both customers and employees.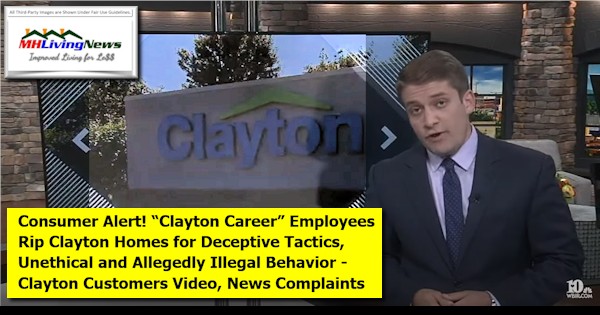 Note that the veil will be pulled back on positive comments in the above. The report linked above also cites Kevin Clayton on certain employee relations concepts. Clayton sourced graphics and data are shown too.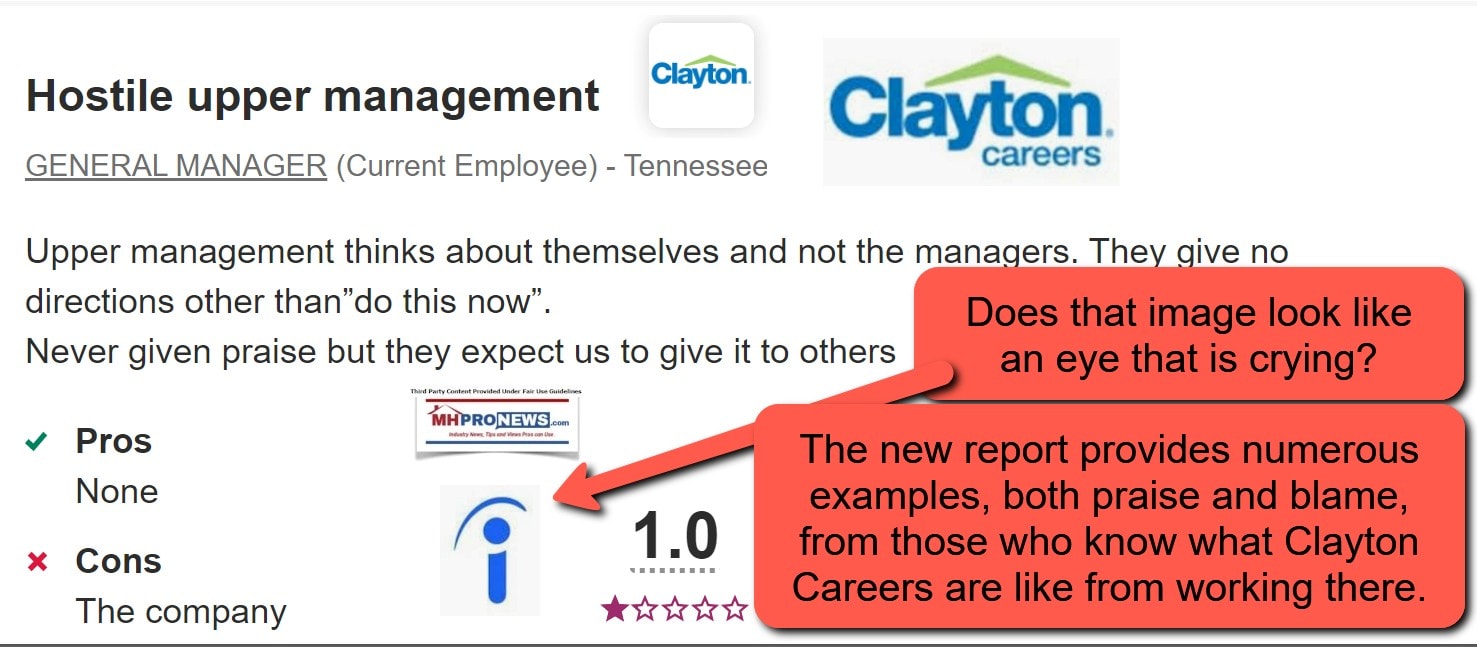 Against that backdrop, it is good to recall some prior tips from Team Clayton members to MHProNews. Why?
Because our prior reports are like jigsaw puzzle pieces that just happen to fit with what these more recent comments from current and former Clayton Homes members experience.
Based on tips, public and other information, MHProNews previously published the report linked below. It makes the case that Clayton Homes is already working to replace sales staff electronically.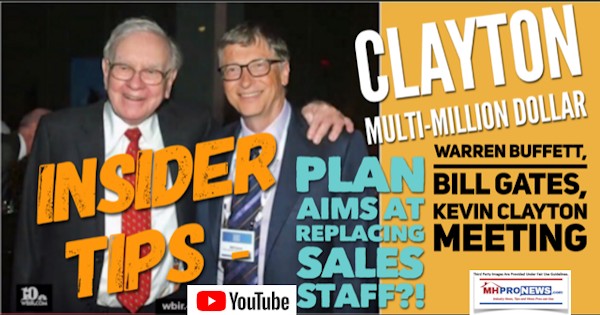 Another Clayton insider tip claimed that once the firm has finally tamed their remaining independent competitors, sources told MHProNews that the pay of a Clayton GM would drop to that of a manager of a Payless Shoe Store. Ouch. But something similar occurred once before, said another Clayton source, so would that be history merely repeating itself?
Additional Information, MHProNews Analysis, and Commentary
Tim Williams and "Scorched Earth" Year 2  
There are two well-known Tim Williams' in the manufactured housing industry. One is Tim Williams from 21st Mortgage Corp. That Tim Williams from 21st, who once repeatedly and on various occasions over time praised this publication and our MHLivingNews sister site, did not dispute the allegations made in the report linked below.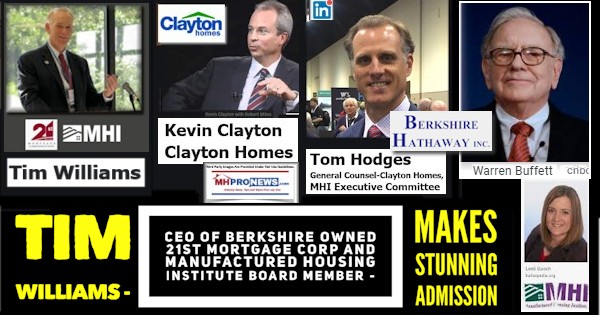 Perhaps Williams from 21st did not deny that allegation because the statement was made by Williams in the presence of numbers of others from MHI members. Put differently, a whistleblower at MHI tipped MHProNews on something that Williams can hardly deny, why? Because so many others heard the Berkshire unit leader say the same nefarious thing?
Yes, that could be construed as praise for whistleblowers. People inside Clayton, 21st, and MHI are among those who have shared tips about purported dark deeds going on inside their firm and inside our profession.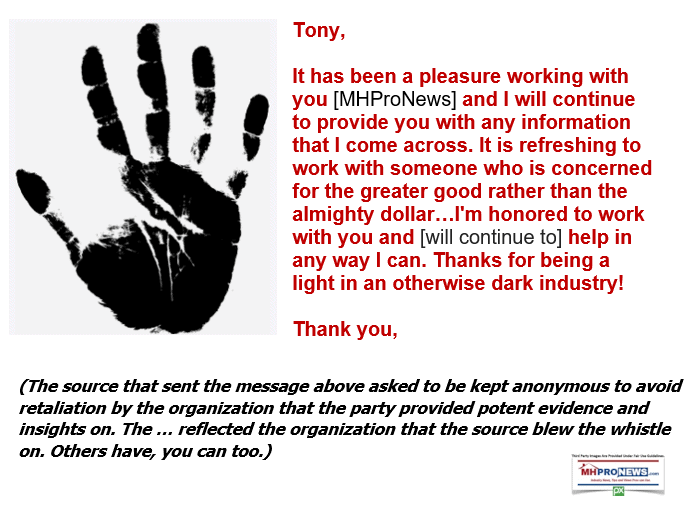 Which brings us to the second MHVille Tim Williams.
That second Williams is the executive director of the Ohio Manufactured Home Association also praised MHProNews and our team on several occasions over a period of years. Sometimes that was written praise, sometimes it was on video. More on that in a moment.
Williams has boasted that he would defend the effectiveness of MHI CEO Lesli Gooch, who he claimed was the best ever. Seriously? Then why did the industry go into two year over year declines? Not even former MHI President and CEO Dick Jennison would likely brag about a decline in production and shipments of manufactured homes as an advance, would he?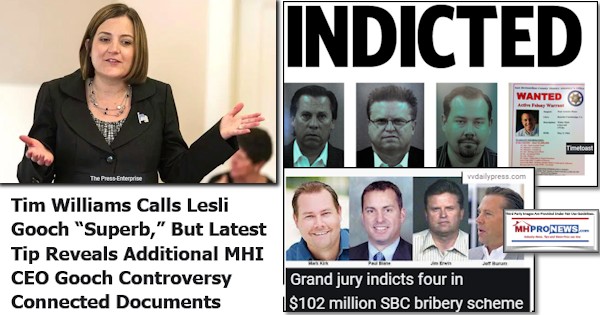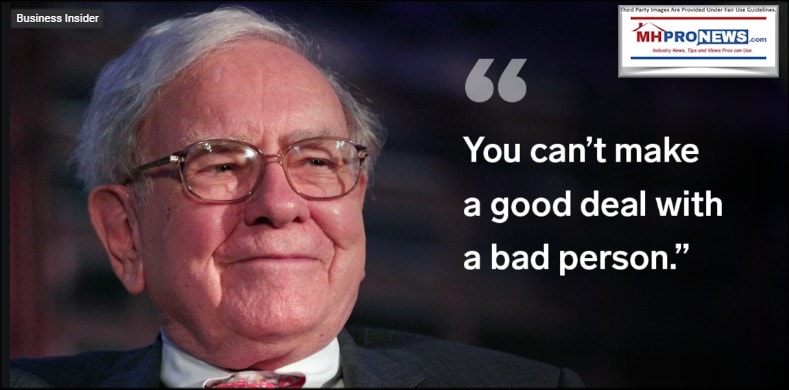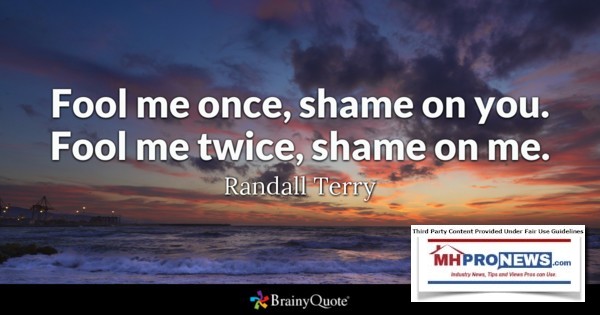 OMHA's Williams – who praised MHLivingNews – told that publication about their "Association Code of Ethics and receive ongoing education to ensure consumer safety and that the home buying process meets or exceeds all regulations. OMHA's legal counsel advises member companies regarding laws and regulations and has mediated when necessary to ensure customer satisfaction."
So, on paper, Williams touted a Code of Ethical Conduct that promoted customer satisfaction. What would he say to OMHA members of Berkshire Hathaway owned brands to reportedly have repeatedly violated standards they expressly say they want?
Chew on that thought, as you ponder these two gems.
"Thank you MHLivingNews for the ongoing promotion and commitment to the manufactured homes industry as the premier public MH industry news and information source." – Tim Williams, OMHA.
Williams, a sports enthusiast with a background in politics, also said this:
"One last thought for those of you who watch or attend racing events — remember a short prayer before each race, "God bless the boys (and girls) who make the noise."
Are we making enough noise yet, Tim?
A few more Randall Terry quotes may prove useful in this context, also per BrainyQuotes.
A Christianity that is in conflict with the Scriptures isn't Christianity at all.
It's the Law of God that gave the stability to Christian civilization.
Christians take Scriptures out of context to try to justify or to vindicate retreat and cowardice.
The Law of God reaches into every area of life, and it brings about incredible blessing and incredible freedom.
Randall's website makes it clear that he teams up with Jewish and other believers too, citing "Rabbi Yehuda Levin, Rev Clenard Childress, Alan Keyes" as examples.
Pivoting back to the Clayton employees and insider tips topic?
The bottom line is simple. As objectively measured by new HUD Code manufactured home sales, our profession has shrunk since Warren Buffett led Berkshire bought Clayton and other pieces of the industry.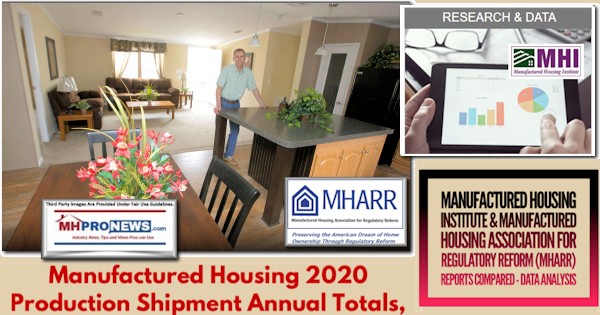 Meanwhile, conventional housing which is far more expensive is soaring to new records. How can anyone argue the facts which clearly reflect manufactured housing being in retreat while conventional housing is steadily climbing?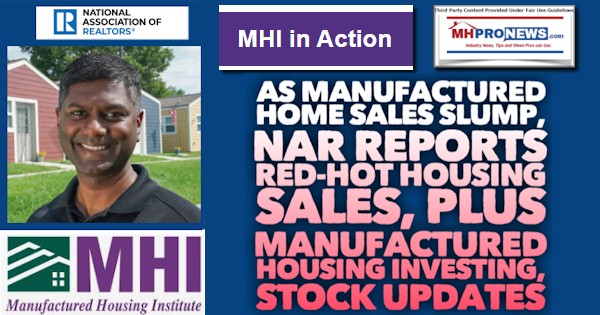 Buffett's notion of 'ethics' – look objectively at what his charities support – appears to be quite at odds with that of activists like Randall Terry.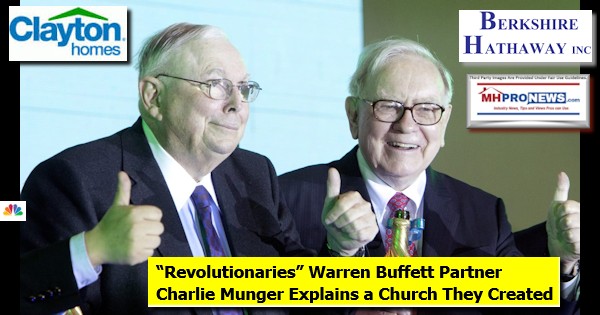 For a profession to a thrive, for our nation to advance, sound principled behavior based upon eternal truths are necessary.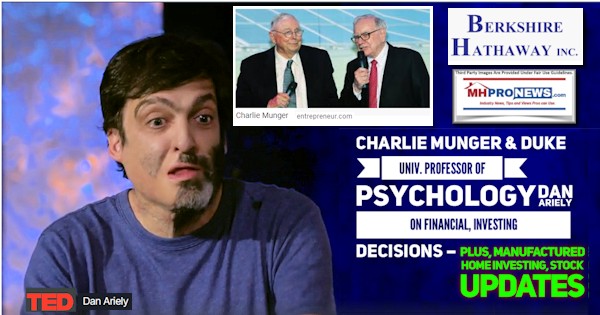 Warren Buffett declared war. People in or out of Clayton Homes or other Berkshire brands should take that declaration of war seriously. OMHA's Williams interestingly said about a year ago that MHProNews was engaged in a scorched earth campaign against MHI.
What is scorched earth?
"A scorched-earth policy is a military strategy that aims to destroy anything that might be useful to the enemy. Any assets that could be used by the enemy may be targeted, which usually includes obvious weapons, transport vehicles, communication sites, and industrial resources," says Wikipedia.
MHProNews prefers to think of such probes as exposes that act like sunlight. Sunlight, some say, is among the best disinfectants. Surely, Williams would agree that there is an illness that has hobbled our profession and it must be disinfected and cured, right? 
For those inside an MHI member brand, or an MHI member state affiliate, evidence based news tips like the ones linked herein are encouraged and welcomed.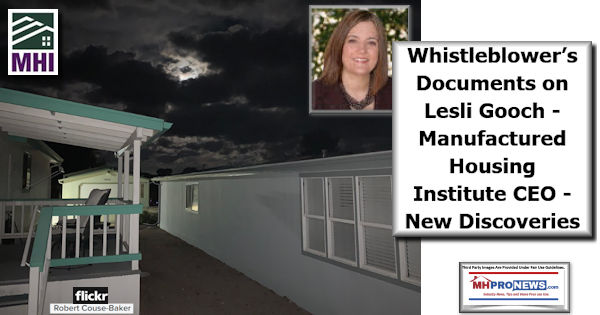 As to Williams and his claim that he will debate the effectiveness of MHI, was that mere posturing to suit his puppet masters? MHProNews once more formally challenges Williams to step up to the plate and defend – if he can – MHI's arguably poor history of enforcing either ethical standards or of leading the industry back to its true potential. What is that potential? A good starting benchmark would be what former MHI President and CEO Richard "Dick" Jennison said 500,000 annual new home sales per year.
By that standard, MHI 2.0 leadership is operating at about 20 percent effectiveness. That low level of activity arguably benefits whom? Those who use low production and low sales as a barrier for entry, persistence, and exit.

https://www.manufacturedhomepronews.com/146997-2/
Why is the industry underperforming? How much of it has to do with the Clayton Homes? Their business strategies? How they treat their own people and customers? That is what numbers of other quotes like the one below explores in the new report it is linked to for professionals and others to ponder.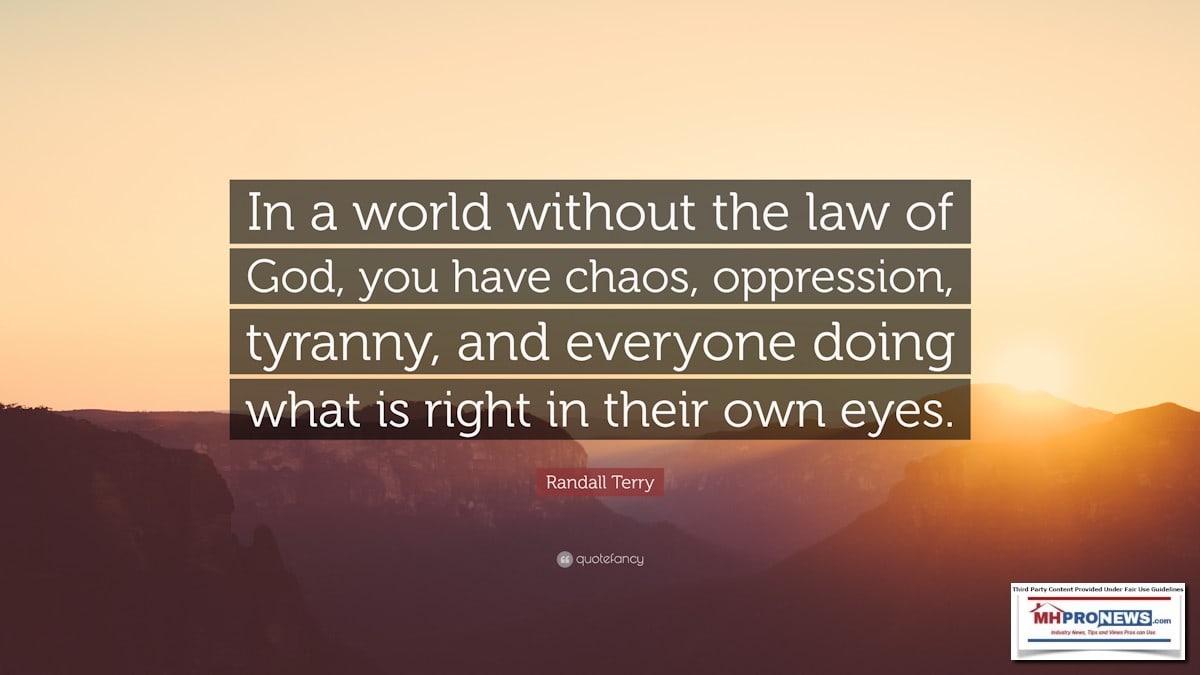 In fairness, Clayton is not the only MHI brand that appears to draw scandalous attention. See the related reports for more.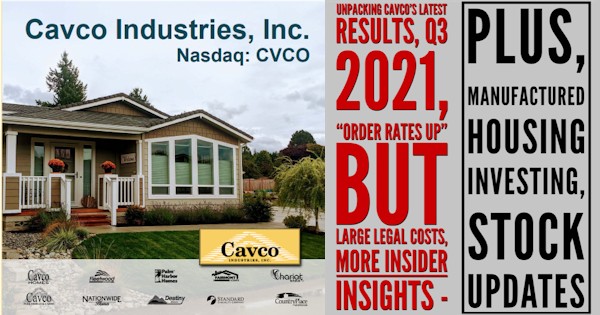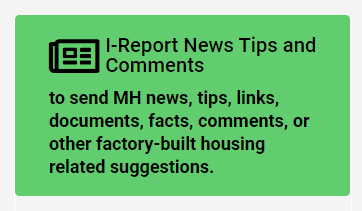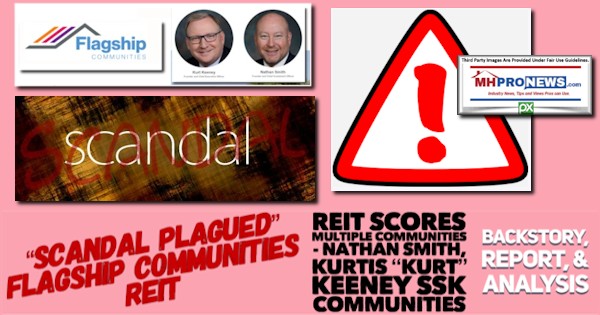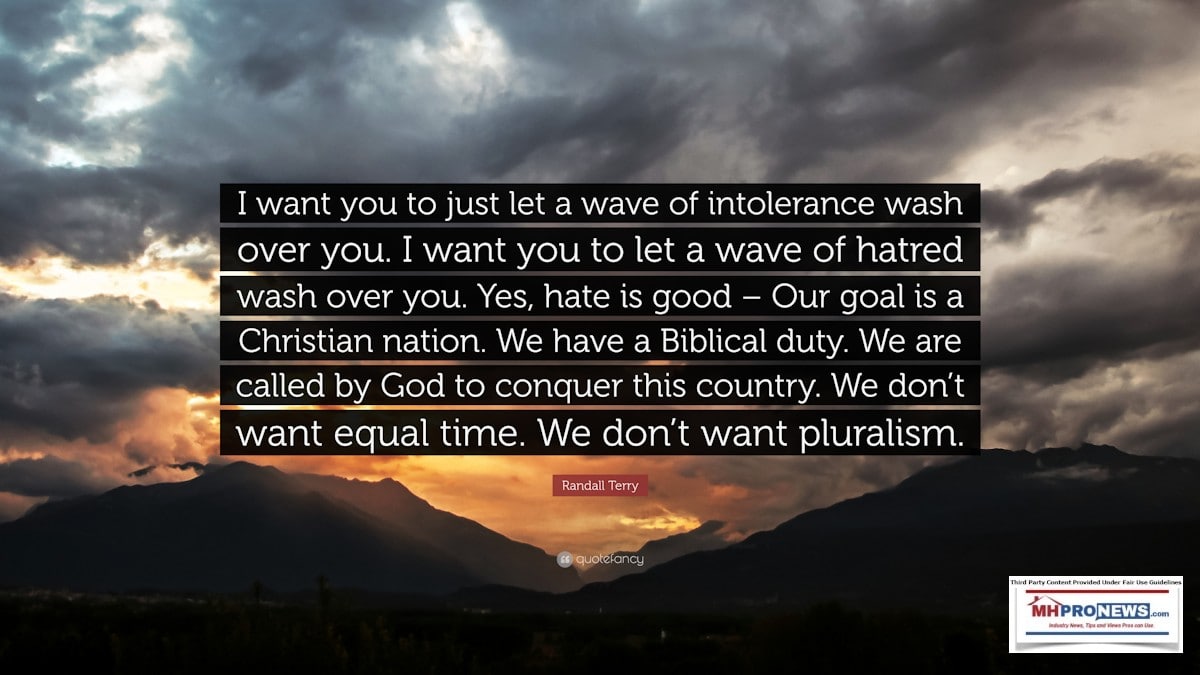 Stay tuned for more of what is 'behind the curtains' as well as what is obvious and in your face reports. It is all here, at the runaway largest and most-read source for authentic manufactured home "Industry News, Tips, and Views Pros Can Use" © where "We Provide, You Decide." © ## (Affordable housing, manufactured homes, reports, fact-checks, analysis, and commentary. Third-party images or content are provided under fair use guidelines for media.) (See Related Reports, further below. Text/image boxes often are hot-linked to other reports that can be access by clicking on them.)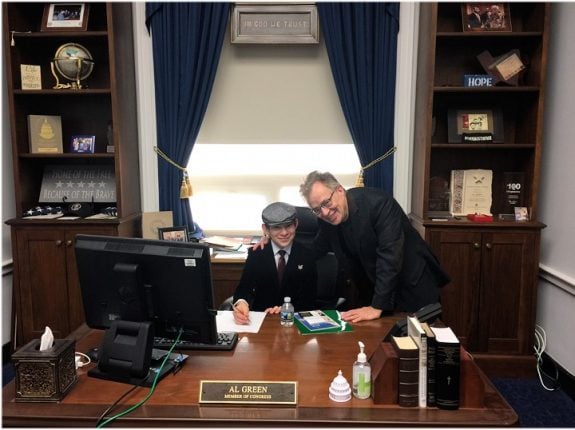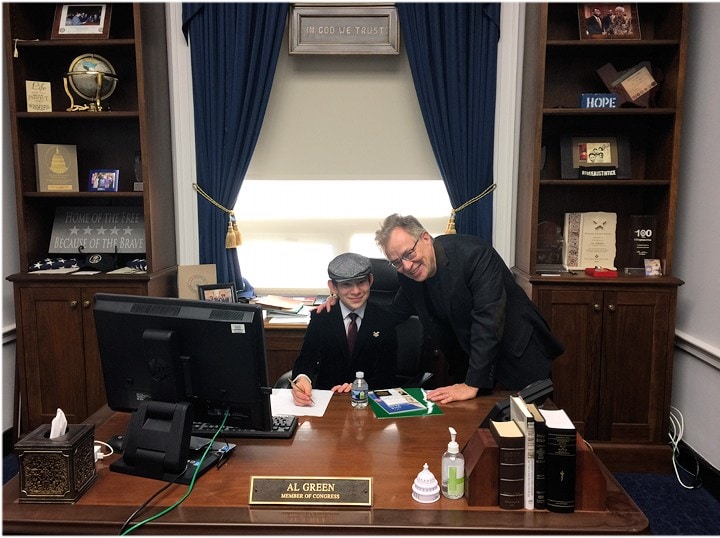 By L.A. "Tony" Kovach – for MHProNews.com.
Tony earned a journalism scholarship and earned numerous awards in history and in manufactured housing.
For example, he earned the prestigious Lottinville Award in history from the University of Oklahoma, where he studied history and business management. He's a managing member and co-founder of LifeStyle Factory Homes, LLC, the parent company to MHProNews, and MHLivingNews.com.
This article reflects the LLC's and/or the writer's position, and may or may not reflect the views of sponsors or supporters.
Connect on LinkedIn: http://www.linkedin.com/in/latonykovach
Related References:
The text/image boxes below are linked to other reports, which can be accessed by clicking on them.