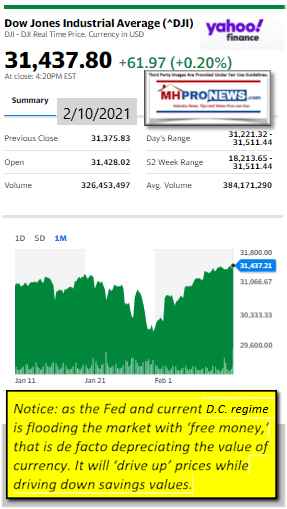 The backdrop for tonight's report should be the report linked below that spotlighted Cavco Industries (CVCO) frank admission. Indeed, Cavco's Mark Fusler encouraged an understanding of that topic. Quoting Fusler, "I encourage you to review Cavco's filings with the Securities and Exchange Commission including, without limitation, the company's most recent Forms 10-K and 10-Q, which identifies specific factors that may cause actual results or events to differ materially from those described in the forward-looking statements."
Cavco Industries Updates CVCO's SEC Legal Turmoil – "Unable to Assess" "Amount of Potential Loss" Official Statements, Report & Analysis?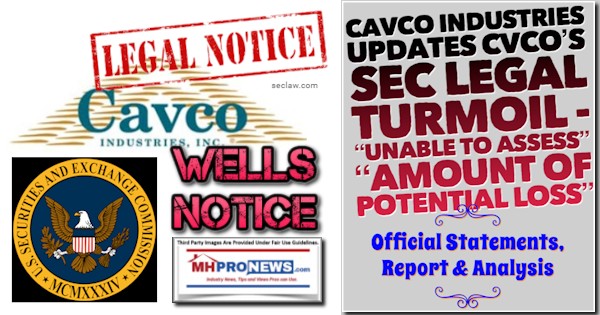 Perhaps the best look online into that is found in the MHProNews report linked above.
Who says? Well, how about Google?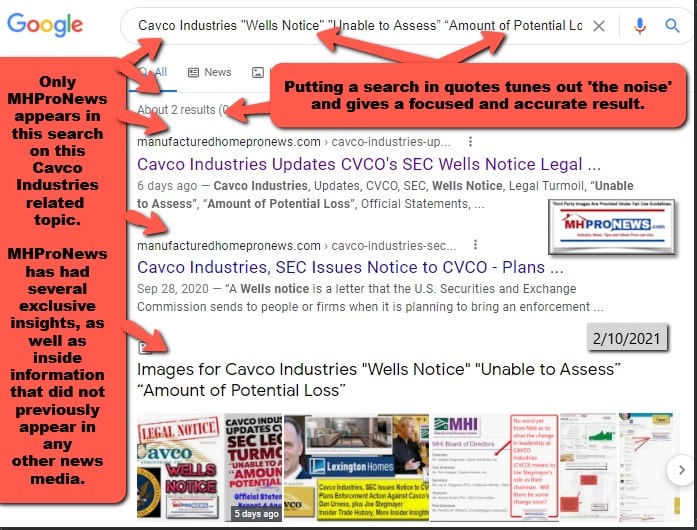 It seems shocking that financial services websites, investing, or even general news sites have not spotlighted that official statement made by Cavco (CVCO).
That noted, MHProNews will feature tonight the following from Cavco Industries.  No one unpacks manufactured housing publicly traded firm insights like MHProNews does. Who says?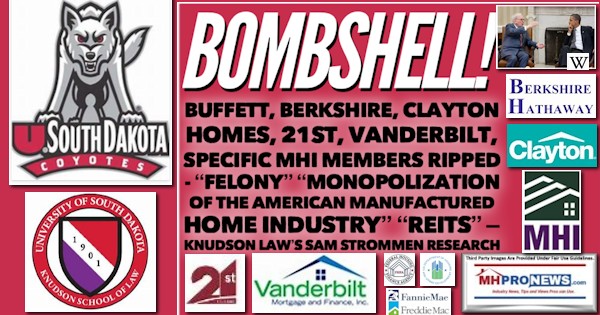 Well, without saying so in those words, Sam Strommen with Knudson Law, who said in a footnote in the legal research report linked above owes a "debt of gratitude" for the years of research we've done that made his groundbreaking legal probe into purported market manipulations in manufactured housing.
Note that Strommen specifically named Cavco, as well as Clayton Homes and other Manufactured Housing Institute member firms.
For the growing numbers of new readers, a few quick evening/nightly market report insights.
Every business evening, MHProNews provides a bullet list of left-right news headlines from CNN and in a matter of moments, savvy professionals can see at a glance news headlines and views across the political spectrum.
This is a time saving and insightful way to quickly grab insights from across the left-right divide for those who are hooked on this market-nightly feature.
Our featured focus follows the quotable quotes, periodic political cartoons, those left-right headlines, and two of our three market summary graphics as reported at the closing bell.
After the featured focus, are some recent/related report links and the third manufactured housing focused stock equities graphic. There are some additional items that include the free signup for the manufactured housing industry's x2 weekly emailed news to the most-read trade publication in our profession:
On a day that saw most manufactured home connected equities rise, let's press ahead toward those other business-nightly features.
Quotes That Shed Light – Industry, American, Social, National Issues…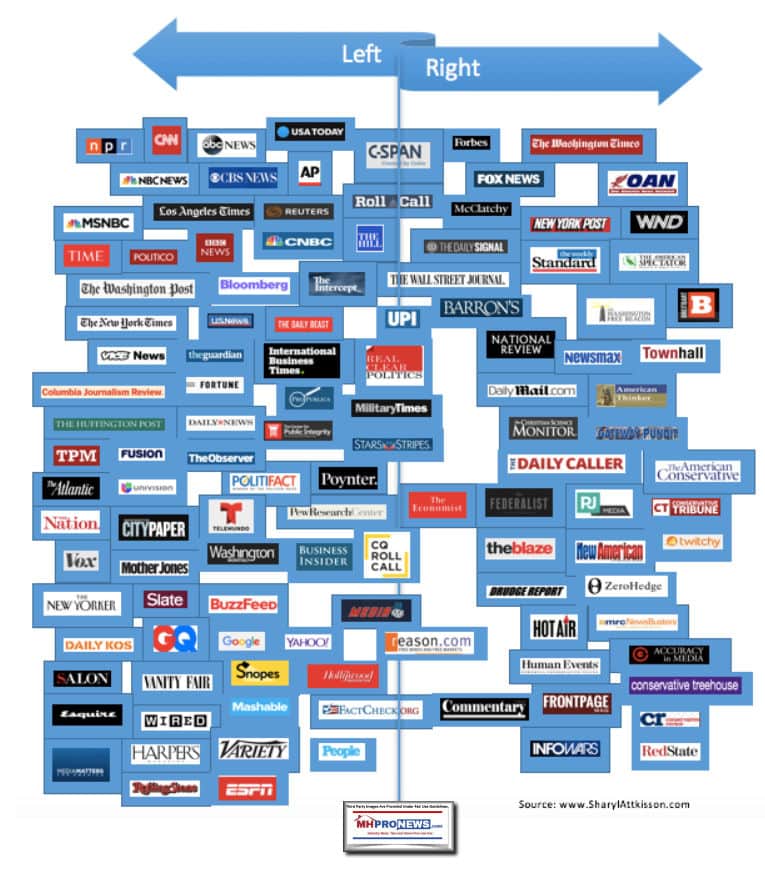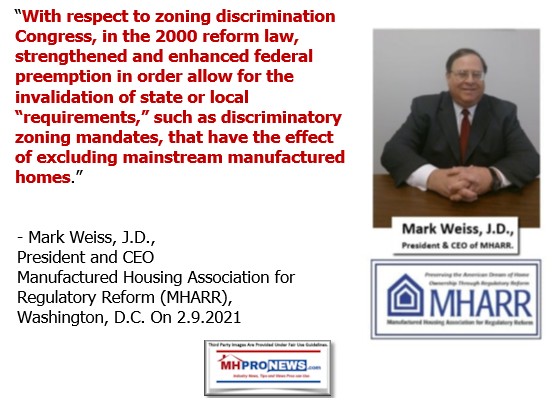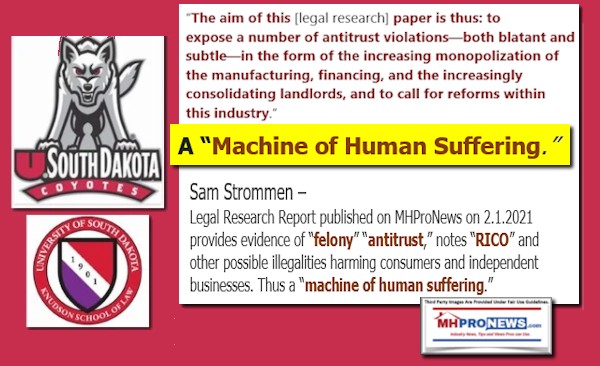 Headlines from left-of-center CNN Business
Mixed signals
A General Motors Co. Chevrolet Bolt electric vehicle for sale at a car dealership in Colma, California, U.S., on Monday, Feb. 8, 2021. General Motors Co. is scheduled to release earnings figures on February 10.
General Motors' 2020 profit shocked Wall Street — and GM. But that's bad news for 2021
LIVE UPDATES Stocks lose steam at midday
The man behind Fortnite is making the riskiest bet of his career. The payoff could be huge
This former teacher is using Instagram to combat misinformation online
He died by suicide thinking he owed $730,000. Now his family is suing Robinhood
Airlines can now pick their own routes across the Atlantic. Huge fuel savings could follow
Target is giving workers free rides to get Covid-19 vaccines
Aldi plans to open 100 new US stores this year
Coke is launching a new bottle size for the first time in a decade
Aunt Jemima finally has a new name
Everything you need to know about filing your taxes this year
Content by LendingTree
Can you refinance with $0 out of pocket?
Steve Grove, Minnesota's Department of Employment and Economic Development commissioner, receives an interview with Xinhua in St. Paul, the United States, Aug. 8, 2019. Sustainable collaboration with China is crucial to economic growth in the U.S. state of Minnesota, Steve Grove said.
OPINION I left Google for a government job. Why more people should do the same
PHOENIX, ARIZONA – OCTOBER 07: Hector Medrano delivers cash to a landlord while narrowly avoiding eviction from an RV park on October 07, 2020 in Phoenix, Arizona. Medrano was able to get a last-minute salary advance to forestall the eviction. Even for families who have remained healthy from the coronavirus, the indirect effects of the pandemic have been especially tough on America's poor, who often move from crisis to crisis even in normal times. In the Medrano family's case, inconsistent work, a string of tragedies and even family separation have combined to push them to the brink of homelessness. This summer Medrano's work as a truck driver was sporadic due to the pandemic economy. Meanwhile, he spent his entire savings on three funerals for family members in less than four months. Causing further family stress, Medrano's wife Ana Cecilia, who had temporary residency status in the U.S. traveled to Mexico in December of 2019 to care for her sick mother, but has since been unable to return to Arizona due to a sealed U.S.-Mexico border. The separation left Hector Medrano to care for their three children, supervising distance learning during the day, while working nights. For families like the Medranos, new federal pandemic assistance, yet to be authorized by Congress, cannot come soon enough.
Unpaid rent is piling up. Landlords with their own bills to pay can't hold on forever
People walk outside McDonald's on the Upper West Side as the city continues Phase 4 of re-opening following restrictions imposed to slow the spread of coronavirus on September 27, 2020 in New York City. The fourth phase allows outdoor arts and entertainment, sporting events without fans and media production.
McDonald's is bringing back an old favorite to its menu after a customer revolt
INVESTING
Colin Kaepernick is getting in on Wall Street's latest craze
NEW YORK, NEW YORK – MAY 06: Colin Kaepernick attends The 2019 Met Gala Celebrating Camp: Notes on Fashion at Metropolitan Museum of Art on May 06, 2019 in New York City.
GameStop tumbles as Reddit-fueled party winds down
Hedge fund manager has a warning for Wall Street
Bitcoin rally isn't enough to dethrone the dollar
Negative interest rates and huge deficits are the new normal
SANDWICH OPTIONS GALORE
Popeyes' newest creation: Its chicken sandwich … only with fish
The chicken sandwich war's newest contenders
KFC's chicken sandwich is getting an upgrade
McDonald's adds three new chicken sandwiches
Shake Shack unveils a Korean Fried Chicken sandwich
Headlines from right-of-center Newsmax
Twitter: Trump Is Off Platform for Good, Even If He Runs Again
Impeachment
Many GOP Senators Indifferent to Democrats' Case
Jason Miller: Trump Thinks Impeachment Arguments 'Easily Rebutted'
Gingrich: 'Surprised' Trump Didn't Fire His Impeachment Lawyers
Dems Use Video in Attempt to Tie Trump to Riot
Schoen Promises Trump Defense 'Will Be Very Well-Prepared in the Future'
Democrats: Trump Incitement Started Early
McConnell Signals to GOP Trump Impeachment Is a Conscience Vote
The Biden Presidency
George P. Bush: Legal Remedies to Be Sought on Biden Energy Moves
House Committee Dems Advance Minimum Wage Increase
Nervous Israelis Fear a Biden Snub
WH: Most Migrants Will be Turned Away From Border
GOP Rip Biden for Withdrawing Rule on Chinese Propaganda
Biden's Hypocrisy Already Evident in Early Days of Presidency
Biden's Schools Bid Pits CDC Science Against Union Clout
Beth Van Duyne: Biden Puts Illegals First
Newsfront
Greene's Popularity Among Republicans Surges
GOP Rep. Marjorie Taylor Greene, who was removed from her two committee assignments over her backing of conspiracy theories, has seen both her favorability and name recognition among Republicans spike, according to…
OMB Nominee Tanden Rebuked by Sanders in Senate Hearing
CDC Endorses 'Double Masking'
The Centers for Disease Control and Prevention on Wednesday updated
OMB Nominee Tanden Rebuked by Sanders in Senate Hearing
Biden's Hypocrisy Already Evident in Early Days of Presidency
Just weeks into his presidency Joe Biden has already flip-flopped
Tom Homan: Biden Declared US 'Sanctuary Jurisdiction'
The former acting director of Immigration and Customs
Taliban Warns US Against Reneging on Troops Withdrawal
Powell Urges 'Society-Wide' Push to Deliver Full Employment
Newsmax's 'Wake Up America' Adds Noted Journalist Rachel Rollar
Noted broadcast journalist Rachel Rollar has joined Newsmax TV's new
Nun Named to Voting Position at Vatican Praises 'Brave' Pope
A French nun who has become the first woman to hold a voting position
WH: Most Migrants Will be Turned Away From Border
Now is not the time for new migrants to come to the U.S. border
Bruce Springsteen Faces Drunken Driving Charge in New Jersey
Fox News' Chris Wallace Praises 'Very Strong' Argument for Trump's Impeachment
Disney Considers Relocating Some HQ Operations From California to Florida
116-Year-Old Nun, World's 2nd-Oldest Person, Survives COVID-19
A 116-year-old French nun who is believed to be the world'
Even France Fears America's 'Woke' Left
Iran May Pursue Nuclear Weapon, Intel Minister Warns West
Finance
GM CEO Says Chip Shortage Cut $2 Billion in Profits
General Motors Co on Wednesday said the global semiconductor chip shortage could shave up to $2 billion from 2021 profit, but the U.S, automaker's highly profitable big pickups and SUVs won't suffer any production cuts.
House Committee Dems Advance Minimum Wage Increase
Healthcare, Employer Groups Call for Broadening Affordable Care Act
Russia Eyes Tax on Global Digital Services Firms
Heineken to Cut 8,000 Jobs After Pandemic Losses
Health
Childhood Colds Do Not Prevent COVID-19 Infection
Some experts thought that children may be less susceptible to COVID-19 because they carry more antibodies to other coronaviruses, like the common cold.
Low-Intensity Exercise Can Help During Cancer Treatments
Study: Nighttime Lights Tied to Higher Risk of Thyroid Cancer
Study: Fossil Fuel Air Pollution Killed 9 Million People in 1 Year
Decline in Breast Cancer Mortality Rates Stops
Market Indicator Closing Summaries – Yahoo Finance Closing Tickers on MHProNews…
Featured Focus –
Where Business, Politics and Investing Can Meet
Among the topics that are raised by Cavco's most recent earnings call transcript is there pursuit of more mergers and acquisitions.
MHProNews asked Wally Comer at Adventure Homes if Cavco had contacted them to buy their firm out?
Here was part of that message:
——— email on 2.10.2021 ———
Wally,
We are unpacking comments for an upcoming report on Cavco. One of the statements is as follows.
…
ALSO, there is a rumor floating that Cavco approached Adventure about a possible buy out. I've heard in the past that you might be interested too.  On or off the record, and I'd say OFF unless you specify otherwise.
You know the drill, kindly email your comments for our mutual accuracy in handling. Let me know what is ON or OFF the record.
Thanks,
Tony
——— end of email inquiry from MHProNews to Adventure Homes on 2.10.2021 ———
Comer's response was swift and in a separate message, Wally made it clear that it was on the record.
——— emailed response on 2.10.2021 ———
Tony,  Good to hear from you!  Hope you[rs] are well.
Our business is very good; in fact, too good!  While the backlogs are phenomenal, they fly in the face of what makes our industry so successful.  Our industry has always been known as the answer to affordable, timely built housing.  Well, you can kiss that good-bye!  For the first time in my career we are truly building beautiful high quality homes; unfortunately, because of runaway costs and insane product shortages,  the "affordable and timely"  lure has lost its luster and Adventure is out 16 weeks.  It sounds marvelous, a dream come true, but in reality it "sucks"!  I don't like doing business like this!
As for the sale of Adventure:  Won't happen!  We have been approached on many occasions by many companies, both in and out of the industry, and everyone has been very kind and complimentary to our company.  However, after must discussion, we have decided this is just too much fun and we have no interest in selling.  I have considered therapy! LOL!
Cheers!
Wally
——— end of email reply from Adventure Homes MHProNews on 2.10.2021 ———
With that tee up, is the transcript from their most recent earnings call transcript. It will be followed by a brief inquiry sent to Cavco earlier today. That follows this portion of tonight's report.
Notice. The transcript that follows is from Seeking Alpha at this link here. There are minor edits that have been made by MHProNews, punctuation, typos, etc. But none of the words or meaning has been changed in what follows.
Additionally, Cavco was invited to comment on some allegations made about issues raised in this transcript. That inquiry will be shown following this transcript, along with related information and a commentary in brief.
Cavco Industries, Inc. (CVCO) CEO Bill Boor on Q3 2021 Results – Earnings Call Transcript
Jan. 29, 2021 3:29 PM ET Cavco Industries, Inc. (CVCO)
Cavco Industries, Inc. (NASDAQ:CVCO) Q3 2021 Earnings Conference Call January 29, 2021 1:00 PM ET
Company Participants
Mark Fusler – IR
Bill Boor – CEO
Paul Bigbee – CAO
Conference Call Participants
Daniel Moore – CJS Securities
Greg Palm – Craig-Hallum Capital
Jay McCanless – Wedbush Securities Inc
Operator
Ladies and gentlemen, thank you for standing by, and welcome to the Third Quarter Fiscal Year 2021 Cavco Industries Inc Earnings Conference Call and Webcast. At this time, all participants are in a listen-only mode. After the speaker's presentation there will be a question and answer session. [Operator Instructions] As a reminder, today's program may be recorded.
I would now like to introduce your host for today's program, Mark Fusler, Director of Financial Reporting and Investor Relations. Please go ahead, sir.
Mark Fusler
Good day, and thank you for joining us for Cavco Industries third quarter fiscal year 2021 earnings conference call. During the call, you'll be hearing from Bill Boor, President and Chief Executive Officer; Paul Bigbee, Chief Accounting Officer; and myself.
Before we begin, we'd like to remind you that the comments made during this conference call by management may contain forward-looking statements under the provisions of the Private Securities Litigation Reform Act of 1995, including statements of expectations or assumptions about Cavco's financial and operational performance, revenues, earnings per share, cash flow or use, cost savings, operational efficiencies, current or future volatility in the credit markets or future market conditions. All forward-looking statements involve risks and uncertainties, which could affect Cavco's actual results and could cause its actual results to differ materially from those expressed in any forward-looking statements made by or on behalf of Cavco. I encourage you to review Cavco's filings with the Securities and Exchange Commission including, without limitation, the company's most recent Forms 10-K and 10-Q, which identifies specific factors that may cause actual results or events to differ materially from those described in the forward-looking statements.
Some factors that may affect the company's results include, but are not limited to, the impact of local or national emergencies, including the COVID-19 pandemic and such impacts from state and federal regulatory action that restricts our ability to operate business and the impacts on customer demand and the availability of financing for our products, our supply chain and the availability of raw materials for the manufacture of our products, the availability of labor and the health and safety of our workforce, our liability and access to capital markets, the risk of litigation or regulatory action, potential reputational damage that Cavco may suffer as a result of matters under inquiry, adverse industry conditions; our involvement in vertically integrated lines of business included manufactured housing consumer finance, commercial finance and insurance; market forces and housing demand fluctuations; our business and operations being concentrated in certain geographic regions; loss of any of our executive officers, additional federal government shutdowns and regulations affecting manufactured housing.
This conference call also contains time-sensitive information that is only accurate as of the date of this live broadcast, Friday, January 29, 2021, and Cavco undertakes no obligation to revise or update any forward-looking statements, whether in or oral reflect events or circumstances after the date of this conference call, except as required by law.
Now I would like to turn our call over to Bill Boor, President and Chief Executive Officer. Bill?
Bill Boor
Welcome, and thank you for joining us today to review our results for the third quarter. I want to start today by saying that we've made good progress pushing our production level up toward pre-COVID levels, and our intention is to keep pushing beyond those levels. We increased capacity utilization to 75% for the quarter, up from 65% in Q2.
This is despite or resurgence in COVID that is directly driving absenteeism in the plants and despite continuing supply challenges that are as serious today as they have been over the past year. These gains are the result of our plans staying focused, working hard to hire, retain and build skills and managing the supply disruptions very well. As indicated, we intend to keep pushing beyond pre-COVID utilization levels. We need to in order to address the extremely high backlogs, which continued to build during the quarter. These backlogs now stand at $472 million, up 47% from last quarter.
Based on current production levels, that equates to approximately 26 to 28 weeks. This is a continuing story of exceedingly high demand. We estimate that production challenges have added about three weeks to that backlog or said another way, if we had no production disruptions over the last three quarters, orders are such that the backlog would still be more than 23 weeks.
Last quarter, we reported that order rates were up 65% year-over-year. That continued through the third quarter, it's up 65%. It's widely understood that the cost of supplies have gone up considerably. After a brief drop in the October and November time frame, lumber and OSB have shot up again. On lumber, the SPF, spruce pine fir, indicator price ended the quarter up 150% from April, and OSB was up 200% over that time frame. Our plants have done an outstanding job of keeping up with these cost increases with higher average selling prices.
This is a disruptive and difficult process for the plants, dealers and ultimate home buyers. And the process continues with more price increases going into effect during the fourth quarter. On a percent basis, gross margin typically gets squeezed during periods of rapid cost escalation, and that's what we've seen in the third quarter. Our intention is to maintain our overall dollar profitability in an environment of very volatile input cost that isn't limited to materials, but also includes labor.
And as I said, so far, we've been able to keep up. Our retail operations are performing very well. One of the advantages of having Palm Harbor villages as part of Cavco is that we understand firsthand the impact of price increases and long lead times. Our owned retail operation is subjected to the same dynamics as our independent dealers. They have more opportunities than houses to sell. From day 1 in the pandemic, the retail operation shifted gears, and they've done a really good job of generating leads and supporting homebuyers through phone ups and e-leads. And the story is much the same as last quarter continuing strong demand.
We've seen traffic and sales follow a seasonal pattern with slowing over the holidays, but that pattern has been at a significantly higher level year-over-year. We also had a very strong quarter in financial services. Generally, financing is available to qualified buyers and rates that stay very low through the quarter. As a result, both mortgage and home-only originations are strong. And on the insurance side, policy counts are up. Unlike last quarter, when the number of storms was unusually high this quarter, claims were seasonally low. So very strong results in that regard.
I want to avoid stealing all the financial headlines from Paul and Mark, but I will say that we continue to generate a significant amount of cash. We believe we have good prospects for investing in growth, both organically and through acquisitions. I will preempt the question regarding the share repurchase authorization from the Board, which occurred in the mid-quarter by reporting that we did not execute any repurchases before the earnings window closed.
As we said when the authorization was announced, this is an important tool for us to our balance sheet. And to the extent we repurchase shares over time, we don't expect that to limit our ability to strategically invest in the business. Again, we feel it was a good quarter when all of our operations did a very good job of managing through disruption and uncertainty. Progress increasing, throughput has been encouraging, and that continues to be our focus.
With that, I'll turn it over to Paul to discuss the financial results in more detail.
Paul Bigbee
Thanks, Bill, and good afternoon, everyone. So, I'm going to go through the results of operations for the third quarter of fiscal 2021, and then I'll turn it over to Mark to go through the balance sheet.
Net revenue for the third quarter of 2021 was $288.8 million, up 5.5% compared to $273.7 million during the prior year's third quarter. As you would expect, most of this was within the factory-built housing segment, where net revenue increased 5.3% to $270.8 million from $257.1 million in the prior year quarter. Increase was due to a 13% increase in average revenue per home sold, primarily from product pricing increases to pass along changes in material costs and a product mix that shifted slightly more toward double wide homes.
Pricing increases were partially offset by a 6.8% decrease in units sold. And again, we had home production challenges around high factory employee absenteeism, hiring and building material supply shortages. In the financial services segment, net revenue increased 8.4% to $18 million from $16.6 million, mainly as a result of higher home loan sales volume and more insurance policies in-force compared to the prior year. Additionally, the third quarter included $1 million more unrealized gain on equity investments in the insurance subsidiaries portfolio in the prior year period had $300,000 in unrealized gains.
These increases were partially offset by declines in interest income from the formerly securitized loan portfolios that continue to amortize as expected. Consolidated gross profit in the third quarter as a percentage of net revenue was 20.5% down from 21.9% in the same period last year. The decline is mainly is a result of factory-built housing segment decreasing to 17.4% in the third quarter 2021 versus 19% in the prior year quarter, where the higher material costs impacted the margin percent.
Each factory has been implementing product price increases at a rate that has covered input cost increases. However, gross margin percentage have not yet been maintained. Lower factory-built housing gross margins were partially offset by improved gross margins in financial services, which was aided by lower weather-related claims and higher unrealized gains on marketable equity securities.
SG&A expenses in the fiscal '21 third quarter as a percentage of net revenue was 12.3% compared to 13.5% during the same quarter last year. The decrease was primarily from the D&O insurance premium becoming fully amortized with no expense in the current quarter compared to $2.1 million in the prior year period. Additionally, during the quarter, the company received $400,000 insurance recovery of prior legal expenses related to the SEC Inquiry resulting in a net expense of $300,000 compared to last year quarter's $900,000 cost.
These positive year-over-year comparisons were partially offset by higher corporate-related charges. Other income net this quarter was flat at $2.2 million. The current quarter did include unrealized gains of $800,000 in corporate equity investments, higher than $300,000 in the prior year quarter. This increase was offset by reductions in interest income earned on cash and commercial loan receivables, given lower interest rates.
Pretax profit was up 4.9% this quarter to $25.9 million from $24.7 million for the prior year period. The effective income tax rate was 23.9% for the third fiscal quarter compared to 15.5% in the same period last year. The lower effective tax rate in the prior year was primarily the result of $1.7 million in tax credits from the 2020 Appropriations Bill. The 2021 consolidated Appropriations Act was signed in line December 27, 2020, the day after our quarter closed, and therefore, this will be reflected in the fourth fiscal quarter.
Net income was down 5.7% to $19.7 million compared to net income of $20.9 million in the same quarter of the prior year. Net income per diluted share in this quarter was $2.12 versus $2.25 in last year's third quarter.
Now I'll turn it over to Mark to talk about changes in the balance sheet.
Mark Fusler
Thanks, Paul. So comparing the December 26, 2020, balance sheet to March 28, 2020, the cash balance was $327.5 million, up from $241.8 million 9 months earlier. Increase was primarily due to 5 items, which include: number one, net income, net of noncash items; two, changes in working capital, including greater accrued expenses and other current liabilities balances, which includes higher customer deposits received a result of higher order rates and longer lead times; three, lower net commercial lending activity; four, principal collection on consumer loans, which were all partially offset by purchases of property, plant and equipment.
The current portion of consumer loans increased from a greater number of loans classified as held-for-sale due to the timing of the loan sale. Investments increased from the recovery of the underlying equity markets during the period. Prepaid and other assets was higher from the assets recorded in regards to the loan repurchase option for delinquent loans that have been sold to Ginnie Mae while we are not obligated to repurchase these loans, accounting guidance requires us to record an asset and liability for the potential of a repurchase. And that balance increased from additional loans and forbearance.
Long-term consumer loans receivables decreased from principal collection on loans held-for-investment that were previously securitized. Operating lease, right-of-use assets and related liabilities increased from a 5-year renewal of the lease at one of our manufacturing facilities. Accrued expenses and other current liabilities increased from higher customer deposits, which have grown with factory backlogs as well as delinquent loan repurchase option discussed above.
Lastly, stockholders' equity was approximately $661.7 million as of December 26, 2020, up $54.1 million from $607.6 million as of March 28, 2020.
Bill, that completes the financial report.
Bill Boor
Thanks, Mark. Jonathan, let's turn it over for questions.
Question-and-Answer Session
Operator
[Operator Instructions] Our first question comes from the line of Daniel Moore from CJS Securities. Your question please.
Daniel Moore
Maybe I start with, in the past, when we've seen backlogs rise as quickly, dealers have tried to kind of jump in line to make sure they get orders. Are you seeing any evidence of that? Just your confidence throughout that all the buyers behind that there are indeed all the buyers behind the incremental orders? And second, with backlog stretching out close to 6 months, any risk or concern of losing some of those orders?
Bill Boor
Yes. It stands to reason. We had seen it in the past. So it's logical to think that there could be some of that, and we're going to keep our eyes on that over time. We can do things that help to kind of validate orders as far as checking that there is an actual retail or a homebuyer behind a retail sold order. So we're going to keep our eye in that regard. But I'd tell you, I guess, generally, that our feeling right now is that there's not a meaningful amount of that going on.
And with your other question, I think, was your backlog this long result in and people kind of in losing orders basically, if I understood it right. And I don't think we're seeing a lot of that. And there's two points to be made there: one, if someone was looking at buying a home from Cavco and is frustrated with a long lead time, which we would certainly understand, I don't think they have places to go, unfortunately, to get a shorter lead time. And we've kind of got a sense that our pretty much area by area, our competitors are facing similar long backlogs.
And the other is that I really think it can't be lost on anyone that, well, I think this demand is very real. We've talked about it in the past, that it's a result of a long period of under building for general housing. The low interest rates are certainly a catalyst flow and that pent-up demand to come forward. So I don't think people are just deciding how to frustration to any great degree or deciding out of frustration over backlogs that they just won't buy now because it takes too long.
I think they're interested in trying to get those interest rates. So those are risks that you're identifying that we'll keep our eye on. But from our perspective, this demand is very real.
Daniel Moore
That's very helpful. Excellent. With the — switching to the margin profile with price increases that you put through. I guess, when you look at the factory-built housing side of the business, how long do you expect to take to get gross margins back to that more normal kind of 19%, 20% level? So closer to this quarter? Are you still chasing price increases? Any color there would be helpful.
Bill Boor
Yes. I mean, price increases are still occurring in the industry into the new year. Your question about how long until the percent gets back, you do have to — and I'm sure people are, you do
have to kind of keep aware of the fact that you can cover a cost increase and the percent will still drop as costs are going up this fast and prices are going up this fast.
We told people in the past that this has been an unusual period of price increases because the industry and us included, we really haven't protected orders in the backlog. And I think this quarter was a great example of that because we achieved a pretty considerable increase in average selling price. So as far as how long until we recover to higher percent margins, the quickest way would be a cost drop. And I'm not sure I'm in a position to predict that.
Daniel Moore
Understood. And maybe just in terms of capacity, what steps are you taking on the labor side, aside from just obviously raising to attract more labor and unlock capacity? And you mentioned your — the progress you had increasing throughput was encouraging. Can you elaborate or quantify that at all?
Bill Boor
Yes. It's a lot of things. So it's hard to just point to one thing and say that's what's doing it. And I really — as I probably already have made the point, I really want to complement our folks out there that are working every day to make every house they can make. The wage work that we're doing, we do that on a local basis, but making sure our wages are appropriate. That's certainly for hiring, it's also for retention. And when we retain our people, the skills on our teams go up, and that makes a big difference to throughput.
So kind of stating a little bit of the obvious, but that's the kind of work that I think is going on. And I think we're having some success with hiring is still a challenge. I think I can say that across the board. We're understaffed, even as we've been able to increase productivity. So we're doing some things that are kind of near term and medium impact stuff, I think, most notably, wages. And we're also looking at this as a long-term dynamic. So we're not just addressing month-to-month labor challenge.
We're doing things like putting in place some pretty significant training programs that we think are already starting to impact retention. And it's a lot of stuff. I wish I could just point out one thing, but I think the things that we're looking at are really starting to — are they going to position us better as far as labor going forward.
Paul Bigbee
One thing I would add to that is wage incentives. So we have incentives at several of the plants where people get a bonus if they stay a week. And it's a significant bonus. So just to get that retention per week and then add a month to get a little bit of a higher bonus. So — and the incentives have been helpful as well.
Bill Boor
It's a great point. So we've definitely put in some those kind of attendance and retention bonuses that I think have been meaningful.
Daniel Moore
Very helpful. I'll sneak one more and then jump back in queue. But in terms of the ASPs, there was the 13% jump. Is it predominantly just pass-through of raw materials? Was there some mix shift as well?
Paul Bigbee
Yes, it's primarily from the increase in the home sold price. The product mix shift to more double wide was a smaller portion of that ad. Most of it was the price per unit.
Operator
Our next question comes from the line of Greg Palm from Craig-Hallum Capital. Your question please.
Greg Palm
I guess just starting off with demand, I'm curious any significant difference in demand levels by geography? And then what about channel? I mean, I assume the strength is sort of across the board, but is it skewed more towards retail than community? A little bit more color would be helpful.
Bill Boor
Yes. Geographically, this is going to be a continuing theme from discussions we had in the past. If there was one area that was — I got to figure out my additives well here, if there was one area that was less extraordinarily strong for this experience through the last several quarters, it was kind of Florida, and it was a little bit more communities. But what I'll report on that is we are seeing that trending up. So we're seeing the community business kind of get back to trending toward levels that we would have expected.
The rest of the country from our perspective has just been pretty strong overall. It's hard to really differentiate, and there certainly is an area, including Florida, we'd call weak. And then you're also asking a channel, again, the community business for the last couple of years was growing more rapidly than street dealer business. And when the pandemic started, that kind of shifted -pretty abruptly when some of the community operators kind of just took a pause on orders.
You'll remember that they didn't cancel orders, but they held them. And that kind of shifted things. And a lot of the strength — I'd say, the majority of the strength we've seen over the last three quarters has really been back to the street dealer type retail business. So that's been kind of the observation from a channel perspective, but the communities are coming back. I think, last quarter, we reported that in the Southwest, where we do a lot of community business, we consider it to be back to normal.
Greg Palm
Okay. It makes sense. I know you don't typically provide guidance, but just trying to get a little bit more color around your expectation and how that backlog gets converted to revenue, both kind of in the near term and then looking ahead? I mean, at what point and some of this obviously hinges on the pandemic and scarcity of labor and whatnot. But what's your own sense of how that sort of will progress over the next year?
Bill Boor
Yes. We're not seeing any weakness in any indicators of weakness in demand. And I kind of feel like a little bit of a broken record because I was talking about this before the pandemic started that I really believe that there's a huge amount of pent-up demand waiting for the opportunity to buy houses. And so I don't think this is a short-term phenomenon, in my opinion. As far as how it gets met, I don't know how long demand will be — orders will be 65% up year-over-year. We've now had two quarters of that level. We haven't seen it subside. But we're going to get as much — our answer has — it's pretty obvious. We're going to get as much out of the plants we have.
And frankly, when we get into this kind of a situation, you have to consider where additional capacity can come from. So all of that — all of those are considerations that we're pretty active with right now.
Greg Palm
Would you be disappointed if you didn't see volumes or production rates continue to increase at a gradual pace throughout calendar '21?
Bill Boor
It's going to be directly related to what kind of challenges we have. So I guess, I'm kind of in very close conversation with our operating leaders, and we're watching that ebb and flow every week basically about attendance in our facilities, the ability to hire and supply. We're very concerned about supply right now. I think, as I said in my comments, that's as much of an issue today as it has been through this entire experience and maybe more.
So disappointment, I think we're managing some moving dynamic situations. But yes, our intent is to just get better and better at this. It was an interesting quarter for that. I mean, I'll give you kind of my observation. One of my takeaways is this past quarter wasn't any easier than previous two from an absent and supply perspective, and the other plants have gotten significantly better at getting homes built.
So I'm pretty proud of that. And I think we'll be able to continue doing it. But if we have supply disruptions that even could potentially shut our plants down, I'll be disappointed in that, but I won't be disappointed in our ability to operate.
Greg Palm
Yes. And I probably should have started with a congratulations to you and the team because, yes, given all the puts and takes out there, the execution was really good. Last one for me as it relates to just kind of margins, I'm thinking it ahead, and we're all assuming or thinking at some point, commodity costs will normalize, who knows when. But if that's the case, and you were able to hold current pricing where it is assuming that demand is still strong, I mean, what happens to margins in that scenario?
Have you run the math? I mean, I'm assuming some were above pre-COVID levels if ASPs are a 15% or 20% higher, but would love to kind of get your eye level thoughts?
Bill Boor
Yes. I mean, I think we all kind of have observed this through time, right, that you get compression when costs are going up and then after selling price kicks in, which we're seeing happen pretty quickly, the reaction time when that's been pretty quick. Then if costs subside, you got a period with higher percent margins. And so this has been a pretty — I don't know if it's the right word, but a pretty violent increase in costs that we've seen. I mean it's been dramatic, both in magnitude and speed. And we've been able to pretty much follow that with pricing.
So if costs subside, I mean, we will see some pretty significantly high gross margin percentages for a period of time. And we've got long backlog. So there's just a supply and demand element to the pricing side.
Operator
Our next question comes from the line of Jay McCanless from Wedbush. Your question please.
Jay McCanless
So with the new administration, I know we've seen press reports about potential first-time homebuyer tax credits and some other things designed to help housing. Are you guys hearing that manufactured housing might be included in any of those credits? And then are there any other highlights, either from a regulatory or from a demand standpoint that you've heard or seen from the administration that we should be watching?
Bill Boor
Yes. I'm not even sure as well up to seed as I should be on a lot of it to be blatantly honest. But I do think that, generally, we expect continuing support of the manufactured housing industry. It isn't really on point to your question, but I think it's related to the industry or the administration change. We've had a really good four years with HUD and kind of being smart about regulation as far as the appropriate regulation, but not too much bureaucracy that doesn't add value.
And we've really made some headway with them as an industry. And I don't see any reason why
that would — we'd be concerned about that necessarily. So — and I'll say this, too, I mean anything that — the kind of programs that they're considering as far as helping homebuyers, don't give me wrong, we're all for that. Right now, the problem supply. So trying to do things for manufacture housing like get local municipalities to recognize it zoning that keeps manufactured housing out that would be helpful.
Doing things that help us and to get our products out there would be the kind of things that really is going to make a difference in us mean the need that we're seeing.
Jay McCanless
Yes. Absolutely. And then on the lending side, could you just talk about where chattel rates have moved during the quarter? And are you all still seeing really good availability on that front for chattel customers?
Bill Boor
Yes. As I said, I mean, if someone's qualified, they're not having any problem getting a loan right now. And as far as kind of what's going on with the chattel market, I'd just say, generally, we talked last quarter, I believe that chattel rates dropped from their kind of stable historical level of 7.5% to 8%, and they dropped down into the 5%, 5.5% range. And it's kind of been there. It's still down at those levels. So right now, we see chattel lending is pretty supportive of the demand that we're seeing.
Jay McCanless
Okay. That's great. Okay. That's right. And then any update on the SEC investigations?
Bill Boor
Not other than what we've already disclosed. I will acknowledge this is the first call since we had the — since we reported and disclosed that we had a Wells Notice from the SEC on the company, and that was kind of in the latter part of November. But similar to previous discussions, I view
that as a step in the process, it's not something — I won't ever pretend like it's something that we wanted. But I also feel like it's a step forward from a process perspective. So — and that Wells Notice, just to remind everyone, that's basically — it means that the staff at the SEC is considering recommendation to the commission of an enforcement action.
So we're we got to just keep running the process out with them. We got to keep supporting their process and hope for a resolution, but I really can't speculate on when or what that might be.
Operator
This does conclude the question-and-answer session of today's program. I'd now like to hand the program back to Bill Boor and CEO, for any further remarks.
Bill Boor
Yes. Thank you. I guess, just to wrap it up, we've kind of been beating this pretty hard, but demand is really beyond any expectation we had 9 or 10 months ago. We're — I think we're doing a good job of operating through some very real challenges and risks and the people make up our company have stayed very focused on making a difference for our homebuyers, we do that with the homes we build, but also the loans and insurance we provide. So I'm pretty proud of all that. And at the beginning of the pandemic, we rallied around that attention, and I believe it's really showing in our progress and strong results.
So with that, I really want to thank everyone for your interest in Cavco. And I hope that each of you and your families are staying healthy and safe. Thanks, everyone.
Operator
Thank you, ladies and gentlemen, for your participation in today's conference. This does conclude the program. You may now disconnect. Good day.
###
Additional Information and more MHProNews Insights, Analysis
In an email earlier today to Mark Fusler, at Cavco Industries was the following inquiry.
——— Email from MHProNews to Cavco Industries on 2.10.2021 ———
Mark,
In the transcript below:
https://seekingalpha.com/article/4402124-cavco-industries-inc-cvco-ceo-bill-boor-on-q3-2021-results-earnings-call-transcript
is this pull quote:
"This is a continuing story of exceedingly high demand. We estimate that production challenges have added about three weeks to that backlog or said another way, if we had no production disruptions over the last three quarters, orders are such that the backlog would still be more than 23 weeks."
If that is so, then how does Cavco justify shutting down the Lexington Homes plant?  As you may know, there have been allegations that it was a "killer acquistion."
If you and/or your legal counsel have a comment for publication on that, or about the allegations in the Sam Strommen and related reports linked below, please email them directly to me for our mutual accuracy in handling.
We are working on a deadline, so promptness is valued.
Thank you.
Tony
——— End of Email from MHProNews to Cavco Industries on 2.10.2021 ———
Our previous report on allegations of a "killer acquisition" is found in the report linked below.
Cavco Industries, SEC Issues Notice to CVCO – Plans Enforcement Action Against Cavco's Dan Urness, plus Joe Stegmayer Insider Trade History, More Insider Insights
That email to Cavco's Fuller also included these linked articles.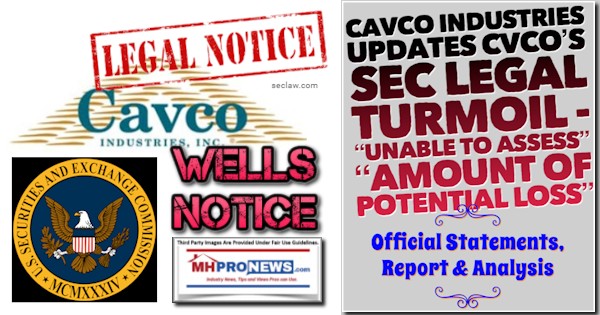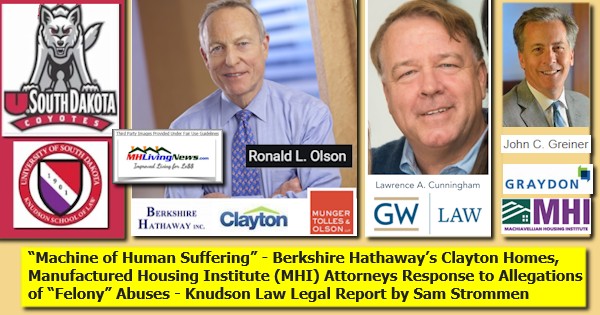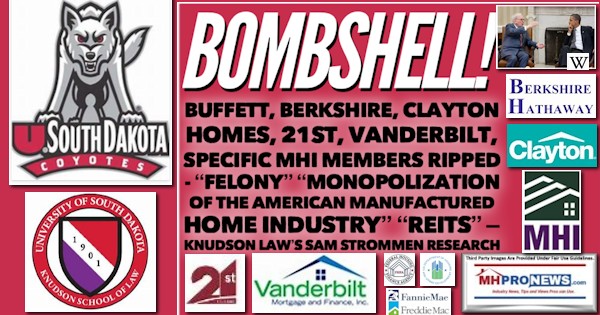 Some six hours later, as of the time this is being written, there was no response from Fuller or others at Cavco about our inquiries.
That said, that there were a range of responses from by other HUD Code manufactured home producers, which included some:
who claim they have not had contact with Cavco on a possible M&A,
some of which declined comment,
others that suggested that there have been discussion with Cavco about a possible buyout.
MHProNews plans another look at Cavco in their near term, if they respond, that can be included in that report.
Related, Recent, and Read Hot Reports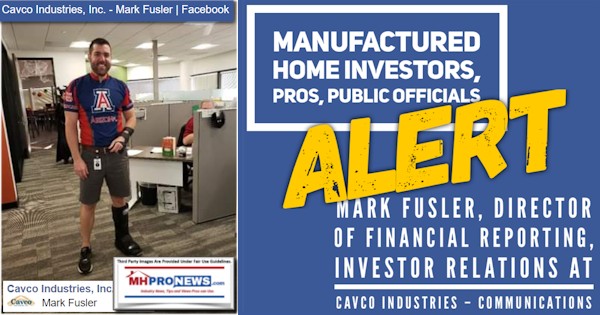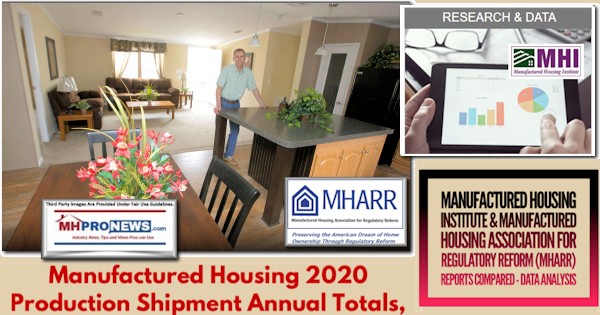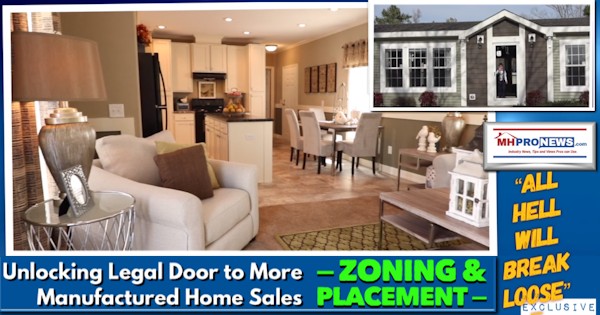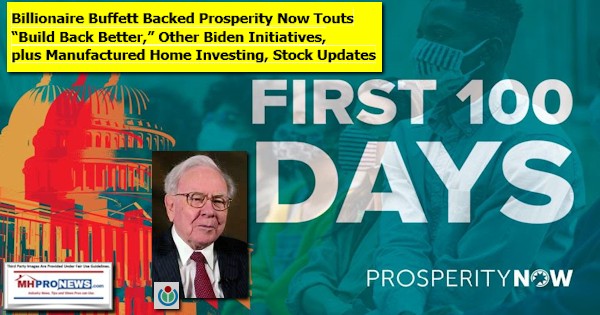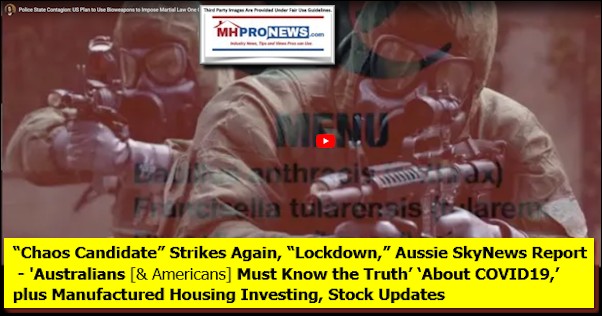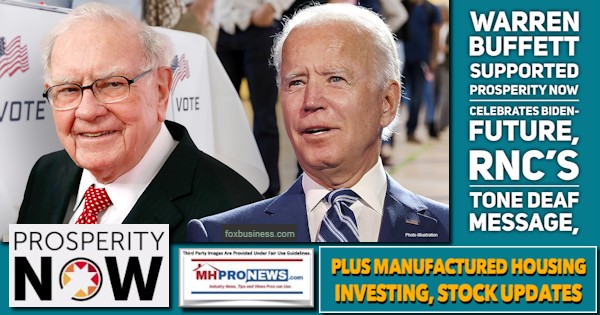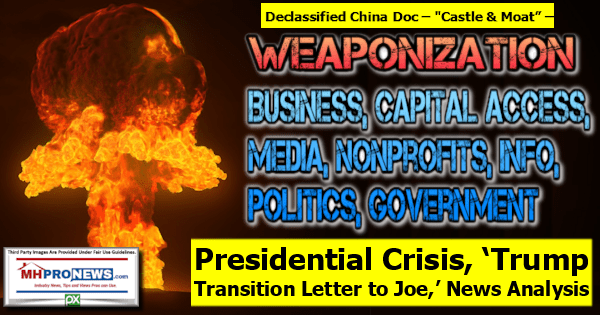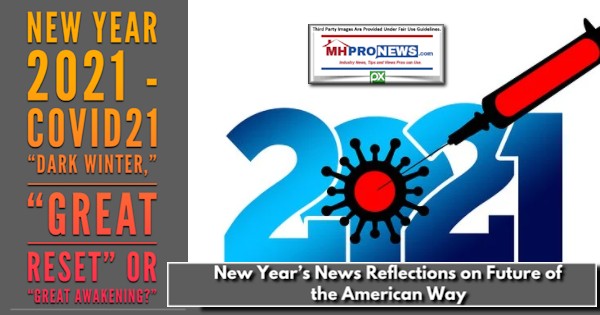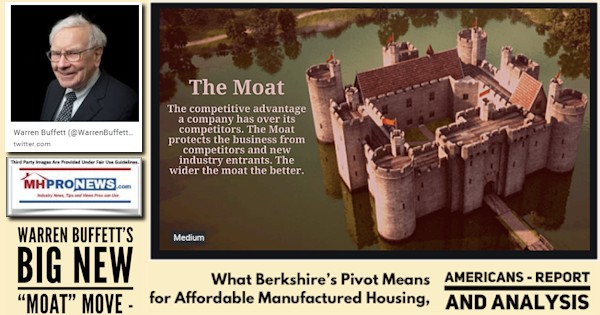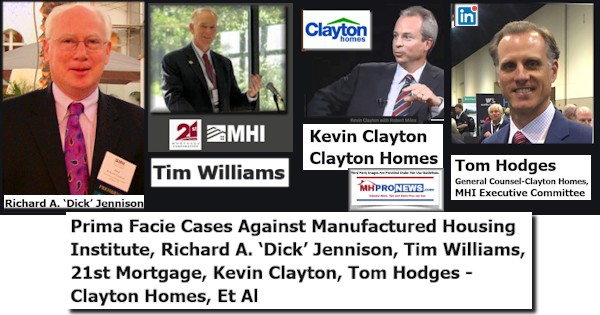 Manufactured Housing Industry Investments Connected Closing Equities Tickers
Some of these firms invest in manufactured housing, or are otherwise connected, but may do other forms of investing or business activities too.
NOTE: The chart below includes the Canadian stock, ECN, which purchased Triad Financial Services, a manufactured home industry lender
NOTE: Drew changed its name and trading symbol at the end of 2016 to Lippert (LCII).
NOTE: Deer Valley was largely taken private, say company insiders in a message to MHProNews on 12.15.2020, but there are still some outstanding shares of  the stock from the days when it was a publicly traded firm.  Thus, there is still periodic activity on DVLY.
Winter 2021…
Berkshire Hathaway is the parent company to Clayton Homes, 21st Mortgage, Vanderbilt Mortgage and other factory built housing industry suppliers.
· LCI Industries, Patrick, UFPI, and LP each are suppliers to the manufactured housing industry, among others.
· AMG, CG, and TAVFX have investments in manufactured housing related businesses. For insights from third-parties and clients about our publisher, click here.
Enjoy these 'blast from the past' comments.
MHProNews. MHProNews – previously a.k.a. MHMSM.com – has celebrated our 11th year of publishing, and is starting our 12the year of serving the industry as the runaway most-read trade media.
Sample Kudos over the years…
It is now 11+ years and counting…and Williams, who praised our accuracy and other services to manufactured housing for years, then said this.
Learn more about our evolutionary journey as the industry's leading trade media, at the report linked below.
· For expert manufactured housing business development or other professional services, click here.
· To sign up in seconds for our industry leading emailed headline news updates, click here.

Disclosure. MHProNews holds no positions in the stocks in this report.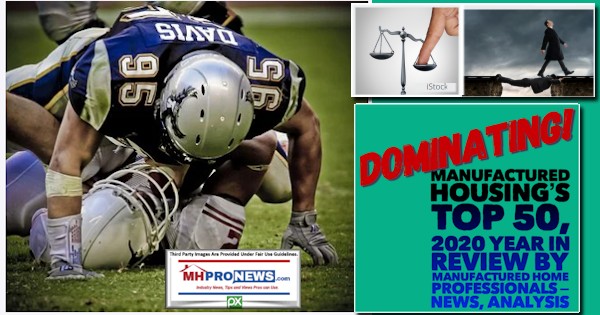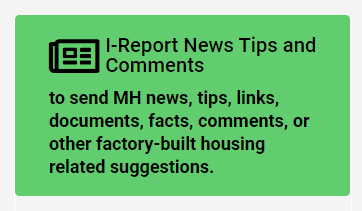 That's a wrap on this installment of "News Through the Lens of Manufactured Homes and Factory-Built Housing" © where "We Provide, You Decide." © (Affordable housing, manufactured homes, stock, investing, data, metrics, reports, fact-checks, analysis, and commentary. Third-party images or content are provided under fair use guidelines for media.) (See Related Reports, further below. Text/image boxes often are hot-linked to other reports that can be access by clicking on them.)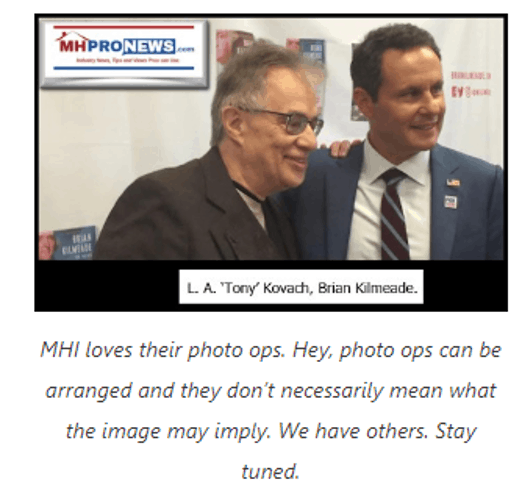 By L.A. "Tony" Kovach – for MHLivingNews.com.
Tony earned a journalism scholarship and earned numerous awards in history and in manufactured housing. For example, he earned the prestigious Lottinville Award in history from the University of Oklahoma, where he studied history and business management. He's a managing member and co-founder of LifeStyle Factory Homes, LLC, the parent company to MHProNews, and MHLivingNews.com. This article reflects the LLC's and/or the writer's position, and may or may not reflect the views of sponsors or supporters.