Preface. Stating the obvious can be useful to clarify issues. Misinformation can occur innocently, or it can occur due to some hidden or apparent agenda. When misinformation is brought to the attention of people or publishers that behave according to the Code of Ethical Conduct for the Society of Professional Journalists, the proper response is to double check the allegation(s) of error, and if error is confirmed, then the publication makes an appropriate correction.  Note to there may be legal ramifications to deliberate errors.
In this news report analysis, against that backdrop, a specific item published by Millionaire Acres, an affiliate of the popular Motley Fool financial and news service, is examined. With that brief preface, and with the last part of the headline the dot on the i at the end of this report and analysis will begin as follows.
On 12.23.2020 in the Motley Fool affiliated Millionaire Acres investment/news/promo platform did a piece on manufactured housing. Not unlike another article on manufactured housing that MHProNews investigated and reported on in December, 2020, the Millionaire Acres column was so problematic that it appeared to be an agenda driven article promoting specific interest groups, rather than focusing on a core report that actually had insights worthy of reporting. See that previous report, linked here, noting that the publisher in that case made numerous changes following the MHProNews engagement.
Millionaire Acres author Laura Agadoni was contacted by MHProNews.
— Text of message to Agadoni —
Laura,
This article that you authored has your byline on it. As an FYI, we are the manufactured home industry's largest and most-read trade media for professionals.
Mobile Homes Have Come a Long Way. Here's What's Holding Them Back | Millionacres (fool.com)
The disclaimer at the top of that article seems to suggest that this may be an advertorial.
A few questions, and if you'd email your reply under each for our mutual clarity, that would be great.  We plan a report on this topic.
1) Who commissioned this article?
2) Who was asked for expert insights on this report?
3) Did any state or national trade association follow up with you about this report?
Please email your replies, and let me know what is ON or OFF the record. Thank you.
Tony
L. A. "Tony" Kovach
Managing Member
LifeStyle Factory Homes, LLC
DBAs:
MHLivingNews.com | MHProNews.com | LATonyKovach.com |Office: (407) 350-3093 | Cell 832-689-1729 |
Connect on LinkedIn:
http://www.linkedin.com/in/latonykovach  …

Sarah,
I sent the author of this article a message a bit ago. Is this an advertorial? Who are the sources for this, please?
Mobile Homes Have Come a Long Way. Here's What's Holding Them Back | Millionacres (fool.com)
We are the manufactured home industry's largest and most read trade media. Some of the items in this are problematic. Thus this inquiry, as your page says:
"Our writers and editors are experts in real estate investing and writing."
Please email for our mutual clarity in communications. Thank you.
Tony
On Dec 28, 2020, 5:11 PM, following the message to the Motley Fool/Millionaire Acres media relations manager above, story writer Laura Agadoni sent the following reply. The emphasis and colors in the screen capture below are in her original.

The text of her message from that screen capture is as follows.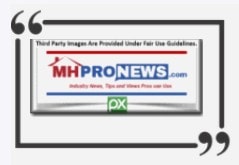 "Hi L.A. Tony,
Thanks for your interest. The disclaimer refers to the advertisements. I write content for this site: but our editorial opinions are in no way affected by compensation.
Best!
Laura Agadoni, Author New Home Journal: Record all the Repairs, Upgrades and Home Improvements During Your Years at… (on Amazon)
Writer, Editor, Real Estate Agent…"
The case can be made that this was a reply that deflected from the advertorial concern, but did not directly deny it, because Agadoni said "but our editorial opinions are in no way affected by compensation." That at least opens the door to the notion that this was a report paid for in some fashion, while claiming that her or the publisher's "editorial opinions" are not "affected by compensation."
As longer-term MHProNews readers know, a few years ago, MHProNews spotlighted the problematic use by the Manufactured Housing Institute (MHI) of paid advertorials. Those advertorials brought a range of responses from factory-built housing professionals, including the one show below by Titus Dare.
Following a series of exposes on that vexing issue, MHI apparently halted that practice. But has it now returned in some form or fashion?
MHProNews sent the follow up shown below to Agadoni, copying her Millionaire Acres media relations contact, Sarah Weaver.
Setting the record for those contacted and the time/date, including the follow up message asking for clarity is the following.
| | |
| --- | --- |
| from: | L. A. Tony K |
| to: | Laura Agadoni <lagadoni@> |
| cc: | sarah.weaver@ |
| | |
| date: | Dec 28, 2020, 5:22 PM |
| subject: | Re: Laura, media outreach |
Laura,
Thanks, but you have not yet addressed my questions. Please look again, and kindly answer them. Let me clarify a bit, to help your response.
1) Who commissioned this article? If this is not an advertorial, what was the genesis of this article? How did it come to be?
2) Who in manufactured housing was asked for expert insights on this report? My sense is that you are not a manufactured home industry expert, isn't that right?
3) Did any state or national manufactured home trade associations follow up with you about this report? Where any asked for input on the front end?
Please email your reply below each question for our mutual accuracy in handling. If something is off the record, please so indicate, but otherwise your replies will be treated as on the record.
Thank you.
Tony…"
On 12.31.2020, 2½ days after that follow up, no response was heard from either editor Weaver or by story writer Agadoni.
Additional Information, MHProNews Analysis and Commentary
Sarah Weaver's LinkedIn profile includes this information on 12.31.2020. Per her profile, Weaver said she is the full-time "Public Relations Manager" for Millionaire Acres since July 2020. From her Denver, Colorado location, Weaver's profile says she:
"Pitches and secures media placements in local and national media, trade publications, and blogs.
Writes pitches and press releases about the latest research, awards, reviews, tools, and more
Builds and nurtures relationships with industry writers/editors, bloggers, associations, and thought leaders
Coordinates interview arrangements and other media opportunities with subject matter experts
Conducts competitor analysis to identify gaps in coverage and areas of opportunity
Collaborates with various disciplines (research, editorial, social media, etc.) to implement PR/media relations strategies
Tracks, analyzes, and optimizes the effectiveness of PR campaigns…"
The report as published by Agadoni, apparently authorized and left unchanged by Weaver and "Millionaire Acres" was sent to a third party in the manufactured home industry.
That party printed her report.  Then that multi-decades professional circled and hand wrote every error that the report had. There were more errors in terminology and fact than there was apparently accurate information, per that industry expert's analysis.
There are several possible takeaways from the Millionaire Acres article, which again is linked here as a download. One, at a minimum, they should have lived up to the standards of the Society of Professional Journalists Code of Ethical Conduct. See key parts of that linked here. The SPJ says in part that when errors are noted, they should be promptly corrected and acknowledged. Why has Millionaire Acres not done so? Would it harm their business model?
Next, there are legal questions that may be involved in this matter. Is Motley Fool/Millionaire Acres engaged in a deceptive trade practice?
There is an argument to be made for that, based upon some legal references. See the screen capture above as some possible issues.  Note that they are using the wires and are apparently working with third parties, which could potentially make it a RICO issue, which if so, has both civil and criminal aspects. In some jurisdictions, civil RICO can include triple damages.
Third, be it the Fool/Agadoni author/media relations person for Millionaire Acres, they should recognize that this platform has a proven track record of spotlighting issues that relate to manufactured housing. The screen captures below are some examples of recent or prior reports that reveal that once after this is published, their failure to address and correct the issues raised with them may dog them for some time.  Regular MHProNews readers may recognize many or all of these prior reports.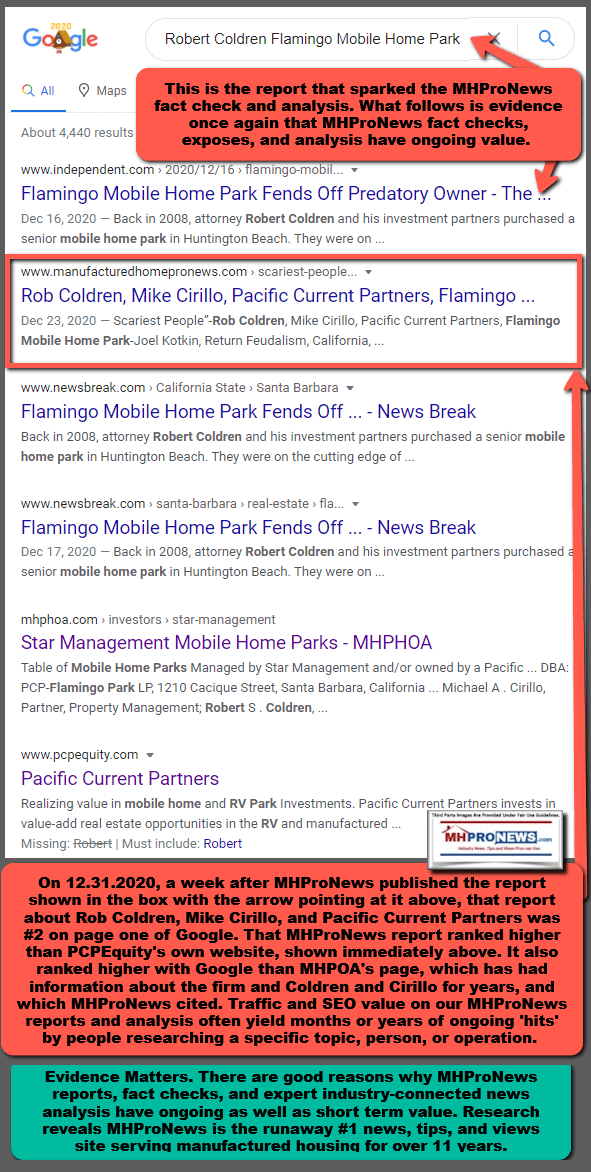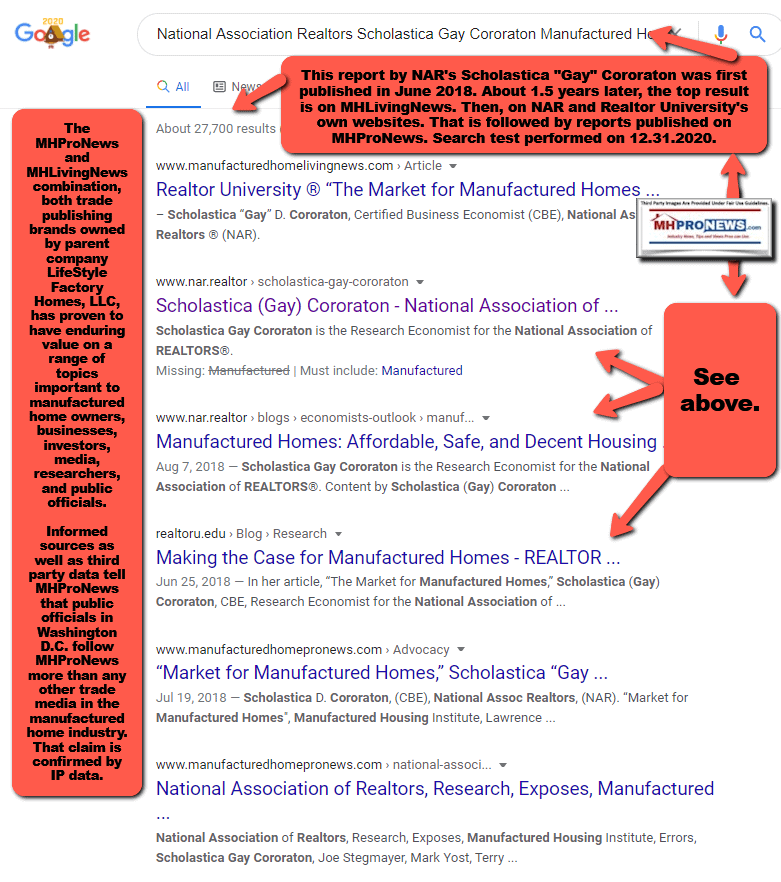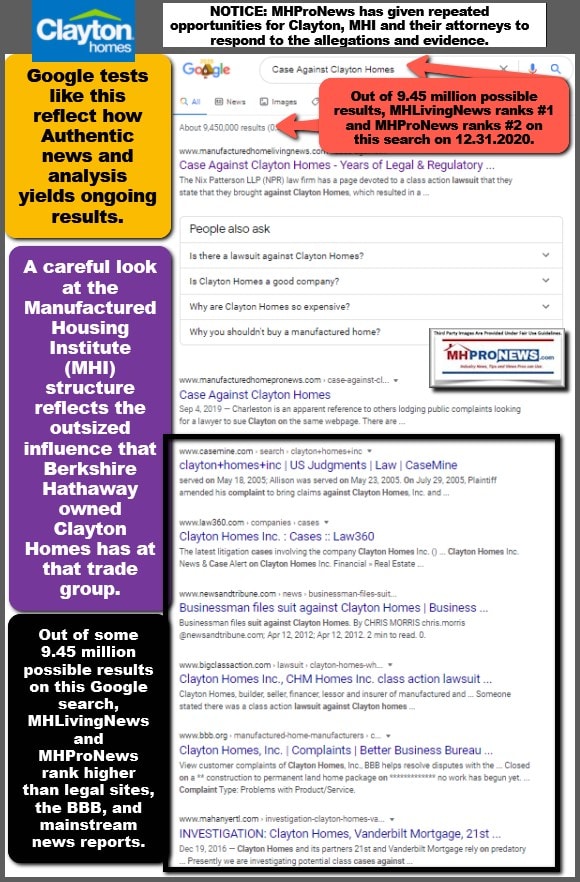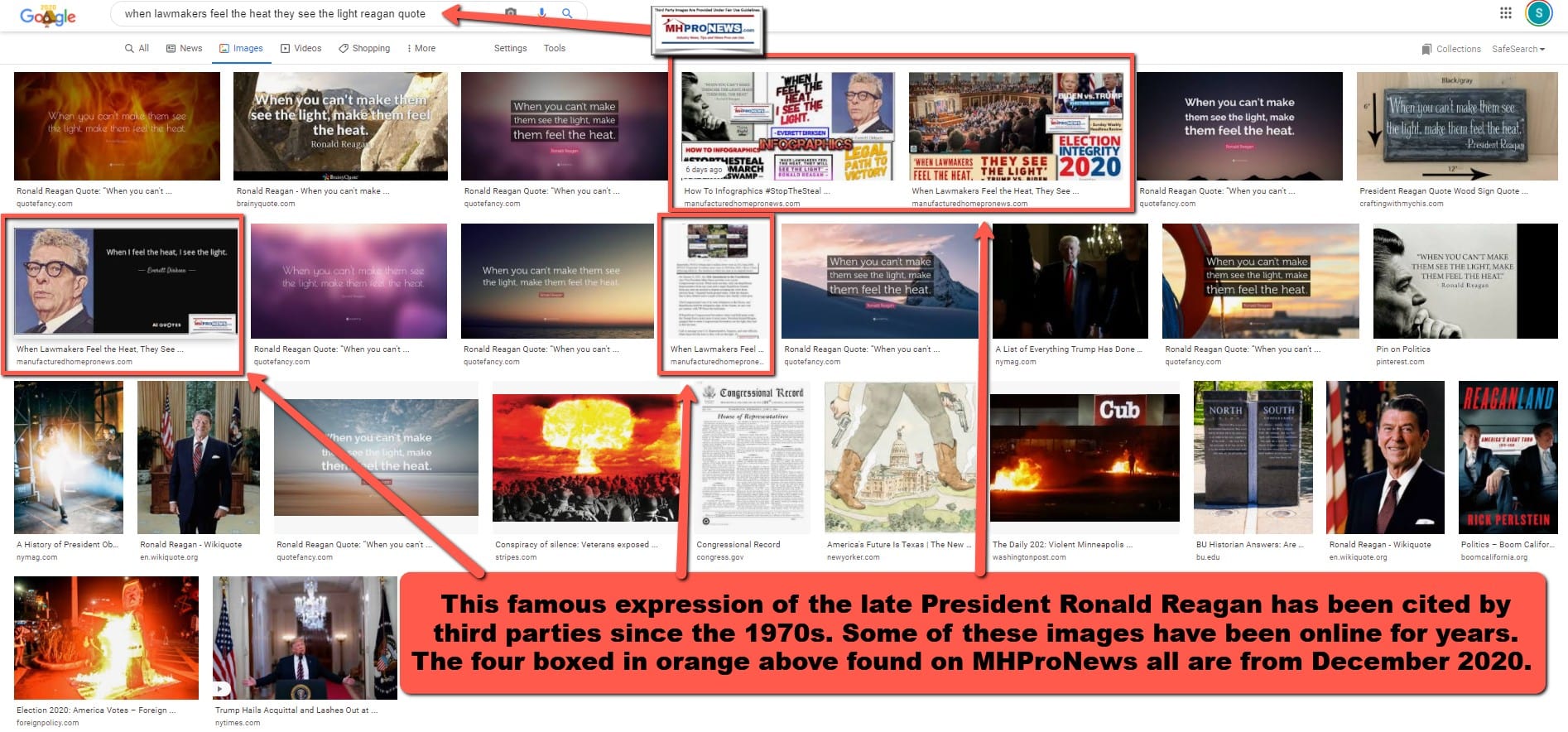 Fourth, this once more raises the question about MHI's role, or lack thereof, in engaging in what they claimed would be their efforts with their public relations person and their IRS Form 990 assertions made under penalties of perjury.  See the report linked below as but one example to learn more about that issue.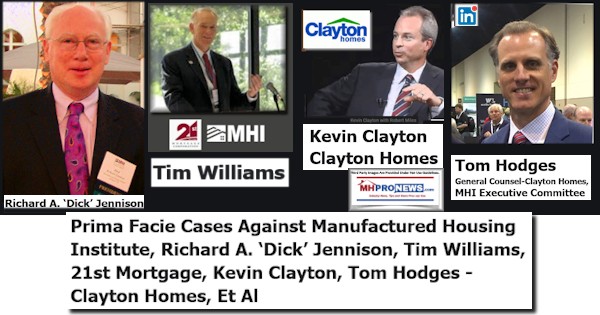 Fifth, for those beyond publishers who may be tempted to believe that there are no consequences to such instances of publishing or spreading misleading or possibly fraudulent efforts by 'media' or others, just in terms of professional embarrassment, the above reflect obvious consequences.   But more will be revealed in the new year of 2021. Again, see the screen captures above that illustrate the point that MHProNews and our MHLivingNews sister site provide significant engagement from readers via our emails and by those who logon directly.  Note that Washington, D.C. has consistently been the number 3 metro in the U.S. for engagement with MHProNews.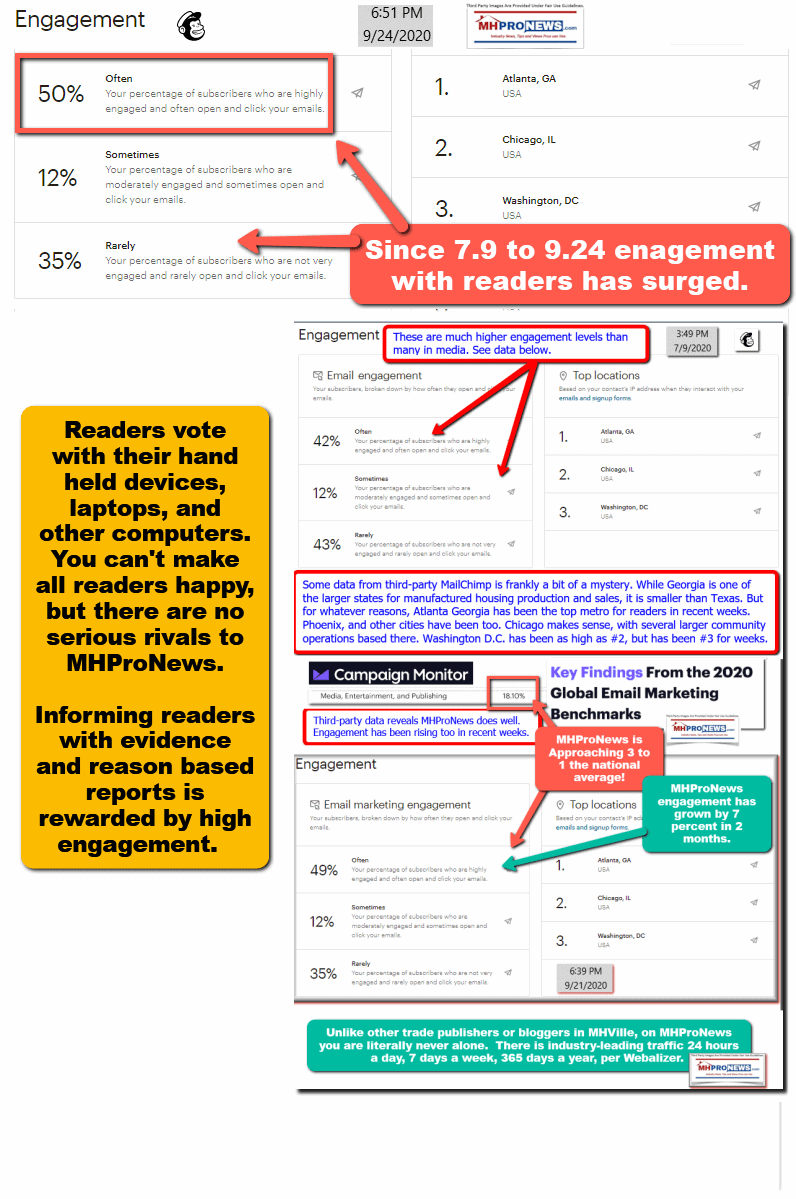 Last but Not Least…#DoNotCertify, #StopTheSteal Gaining Steam 
A growing number of alternative media sites, as well as news outlets, talk radio shows, and MHProNews/MHLivingNews have been promoting public engagement by voters of lawmakers and public officials to #StopTheSteal on #January6.
Representative Adam Kinzinger, arguably a RINO never-Trump Republican has estimated that over 100 lawmakers are now on board with the growing #DoNotCertify movement.
Lara Trump, wife of President Donald J. Trump's son Eric and possible future Senate candidate, told Newsmax last night the step by step of the mechanics of #DoNotCertify and how #StopTheSteal engagement by pro-Trump Americans with lawmakers can still save the Trump-Pence presidency from becoming a stolen election.
Democratic Senator Amy Klobuchar has called the #StopTheSteal movement an attempted coup, a bit of hypocritical irony if the evidence of voter fraud is believed.
President Trump had cut short his Christmas vacation in Florida to return to Washington.
Vice President Pence has canceled a post January 6, 2021 overseas trip.
Why do these points matter with respect to this specific report? To keep that answer simple, consider this. It is the Trump Administration that has been willing to take on array of corrupt practices involving media, big tech, antitrust issues, and an array of corrupt practices in and out of the government.
For those who grasp that the Senator Josh Hawley (MO-R) declaration is a potential game changer. The future of the independents in our industry and our Republic could well depend on the #DoNotCertify and #StopTheSteal movements.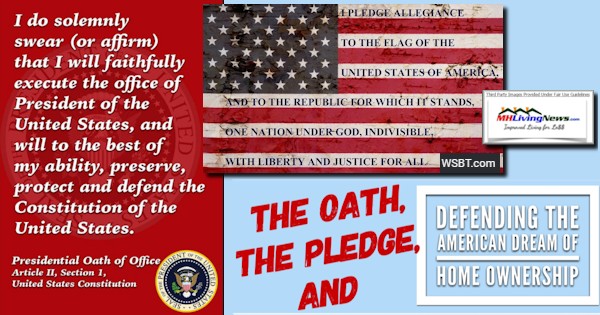 To clean up the problems in our industry, it will be helpful to have the rule of law reasserted.  See the articles linked. This isn't over.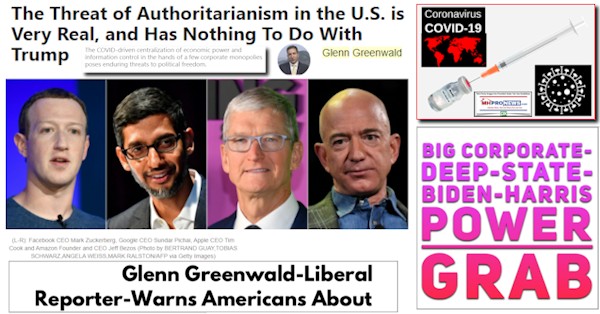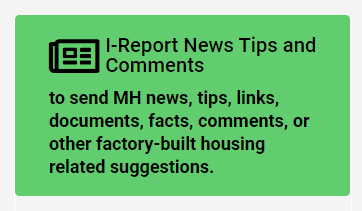 Greenwald's news and analysis article, shown linked below, confirms much of what this trade publication has been reporting on for years.  To learn more, check out the linked and related reports above and below.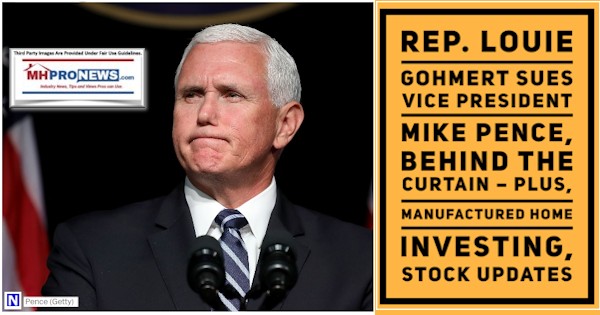 That's a wrap on this installment of "News through the lens of affordable housing and manufactured homes" where "We Provide, You Decide." © ## (Affordable housing, manufactured homes, reports, fact-checks, analysis, and commentary. Third-party images or content are provided under fair use guidelines for media.) (See Related Reports, further below. Text/image boxes often are hot-linked to other reports that can be access by clicking on them.)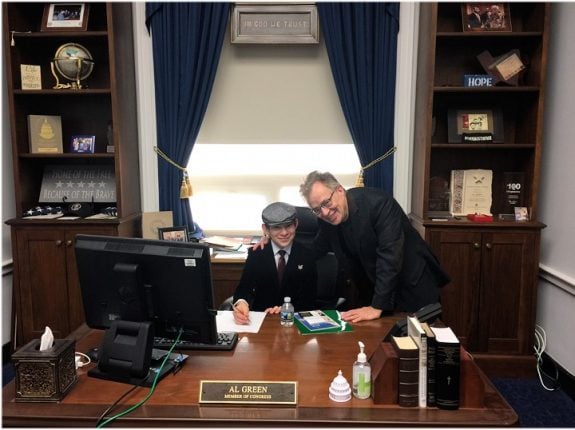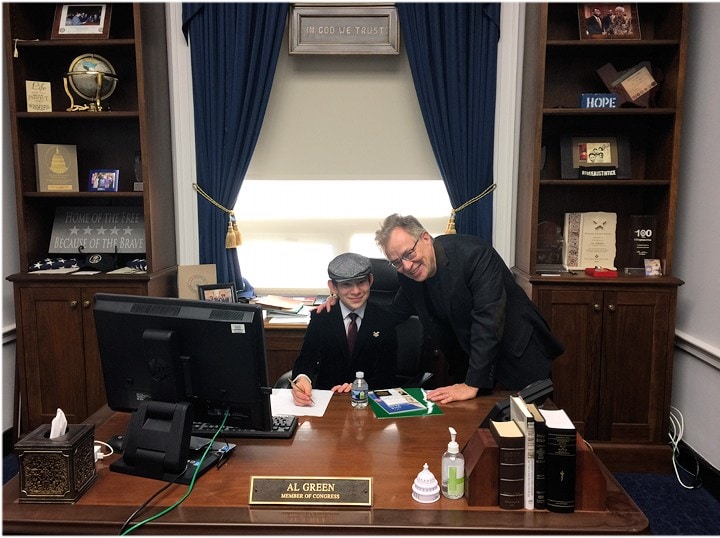 By L.A. "Tony" Kovach – for MHLivingNews.com.
Tony earned a journalism scholarship and earned numerous awards in history and in manufactured housing. For example, he earned the prestigious Lottinville Award in history from the University of Oklahoma, where he studied history and business management. He's a managing member and co-founder of LifeStyle Factory Homes, LLC, the parent company to MHProNews, and MHLivingNews.com. This article reflects the LLC's and/or the writer's position, and may or may not reflect the views of sponsors or supporters.
Connect on LinkedIn: http://www.linkedin.com/in/latonykovach
Recent and Related Reports:
The text/image boxes below are linked to other reports, which can be accessed by clicking on them.