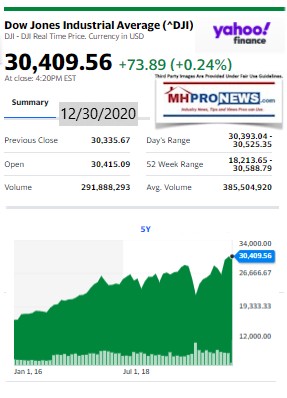 "Trump has his ass handed to him because the America people know he is a fraud and a con," read a message into MHProNews this afternoon by a Biden-Harris ticket supporter. "End of Story," the message concluded.
That is certainly the view of numbers of people on the political left.
Another message to MHProNews from a different party said that this site shared "dangerous misinformation."
What those individuals do not do is engage in an actual discussion or debate over the specific and credible concerns over election fraud.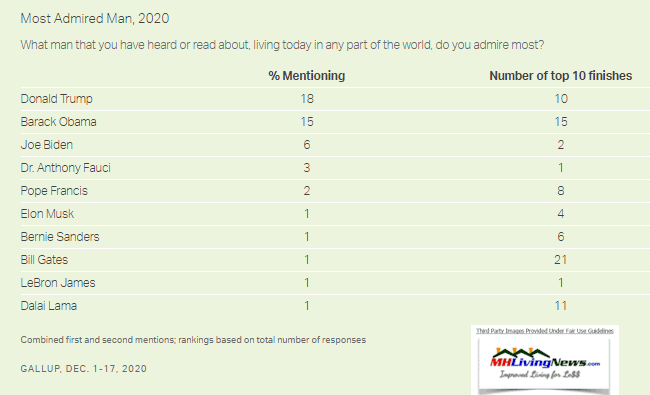 More on that topic shortly, but for now, perhaps among the top news topics of the day is U.S. Senator Josh Hawley officially announcing that he will oppose the certification of Biden-Harris electors in the Joint Session of Congress on January 6, 2021. There are reports that others in the Senate who have previously suggested that they may do the same thing may follow soon. Time will tell.
For years, MHProNews has sourced information from across the left-center-right divide and reported based upon the evidence, with a "We Provide, You Decide" © slogan. As our report linked below reflects, a left-leaning or 'progressive' journalist – not a Trump supporter – said that an authoritarian regime is coming. Glenn Greenwald specifically examines the opportunities that President Trump had to be a true authoritarian but noted that every time he declined doing so. That is candid journalistic objectivity.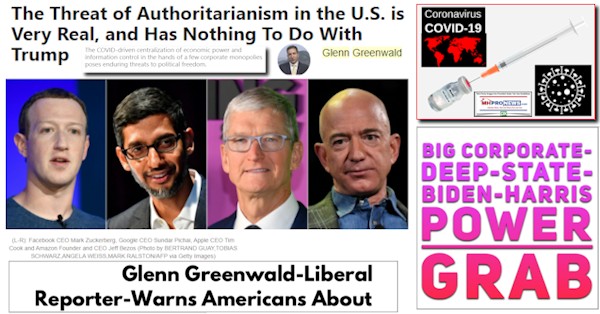 "The Whole World is Watching"
From time to time, protesters in America or in other countries have chanted, "The Whole World is Watching." From Australia, this mainstream news spot reflects a candid belief that Biden-Harris has stolen the American election. If Australians see it, the vast majority of Republicans, a decent slice of Democrats and independents believe there was significant election fraud, then the American Republic becomes a hollow phrase. At home and abroad, people are praying and pulling for President Trump to pull this #StopTheSteal out.
But set that aside. Not only in the U.S., but oversees, an Italian man tired of government mandated COVID19 lockdowns that are ruining his business attacked a police station with Molotov cocktails. Breitbart reported that "the 21-year-old had been handed a fine for breaking coronavirus lockdown restrictions."
Numerous videos in the U.S. show business owners pushing back in the U.S. over similar concerns.
It is not unreasonable to think that the Christmas day Nashville RV bomber may have acted in a similar way as that Italian. That purported RV suicide bomber apparently, per reports, took no life but his own.
He may have been striking back against a system that he may have believed is broken.  Left-of-center Axios reported today that "The girlfriend of Anthony Warner, the man who is believed to have detonated the bomb in Nashville on Christmas Day, warned police officers in August 2019 that he "was building bombs in the RV trailer at his residence," according to police reports obtained by The Tennessean.
Why it matters: Although the Tennessee Bureau of Investigation said Warner "was not on our radar" before the explosion, the report from the Metro Nashville Police Department " shows that local and federal authorities were aware of alleged threats he had made…" If the FBI or other law enforcement officials knew that Warner planned this as a strike against big corporate and/or deep state interests, would they say so before the decision of Congress on January 6, 2021 with respect to the election is known? Given how politicized that national intelligence services and the Department of Justice seem to be, would what Greenwald and others call "the Deep State" do anything to shed light on events that might upset the return to power of former President Barack Obama's ex-VP?
If the election system is broken, why would investors believe that the markets are not similarly 'rigged?' Some have argued that it is. They could point to Warren Buffett's quote below not as evidence, but as a wry suggestion that big boy insiders can often maneuver things in a manner that may well separate a growing percentage of smaller investors from parts of their wealth.
There are numerous items to be concerned about, including, but not limited to a ballooning debt. But that debt-bomb is one more reason or 'excuse' for the powers that be to push for the "Great Reset." Why this matters to MHVille is shown in the report below.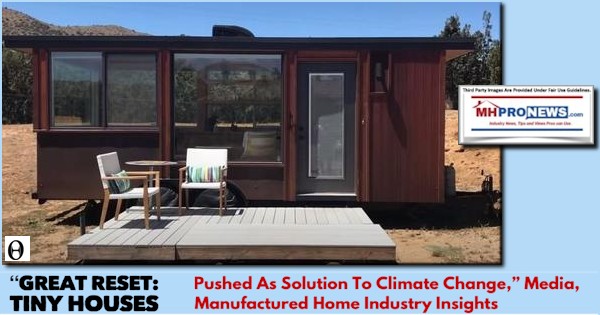 These are not left-right issues. These are not only American concerns. They are international ones. But as much of the world has known, the battle for the future is occurring here in the United States. The video below from mainstream news in Australia is one of several examples that makes that point.
Our featured focus this evening is the latest tea leaf that signals the growing move to challenge the purported election fraud in Congress on January 6, 2021.  For small businesses, in our out of our industry, what happens on that date could be make or break. That is not hyperbole, that is reality if Greenwald and others across the left-right divide are correct in their concern that an authoritarian regime is coming.
But there is more in the featured focus. Newcomer? As usual, the featured focus will follow the left-right headlines, and two of our three market summary graphics at the closing bell. The manufactured home industry connected stocks-at-a-glance graphic information follows the featured focus and related reports.
Quotes That Shed Light – Industry, American, Social, National Issues…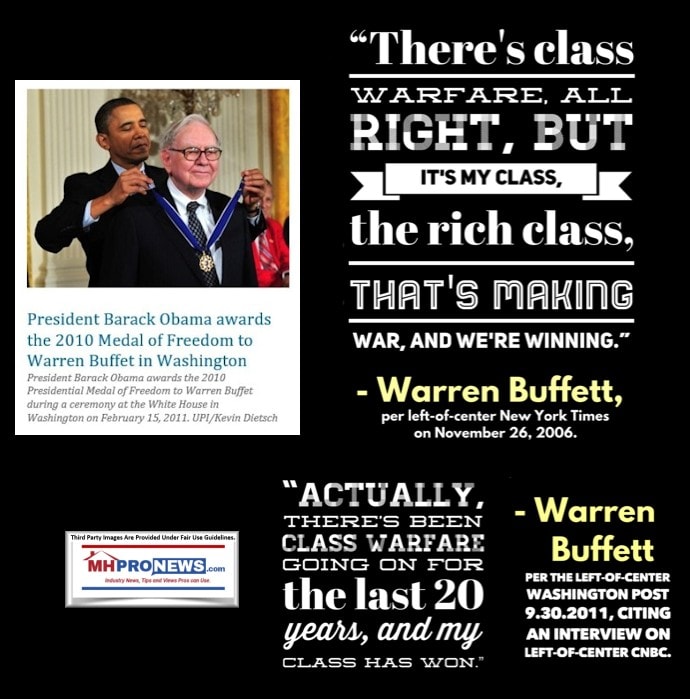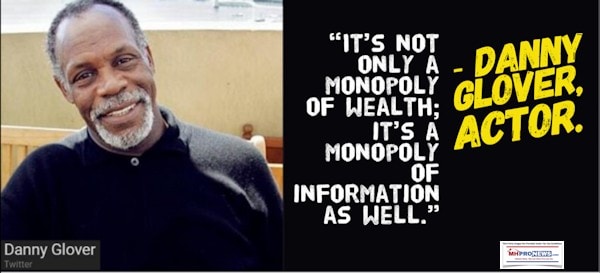 Headlines from left-of-center CNN Business
A year unlike any other
Telsa employees work outside a Tesla showroom in Burbank, California, March 24, 2020. – Luxury electric car maker Tesla ended up closing its California plant in Fremont, a concession by its maverick head Elon Musk after a drawn-out standoff with the state authorities over the spread of the virus.
These businesses and industries were the surprise winners of 2020
JCPenney's CEO is out after two years of failure
The EU and China finalize major investment deal despite US concerns
Joe Biden is inheriting a huge problem from Donald Trump: America's job recovery is stuck in a rut
Here's what CNN readers plan to spend their stimulus checks on
Ticketmaster to pay $10 million in fines after admitting to illegally accessing competitor's computers
Opinion: Paid leave protections are about to expire. Congress needs to act
Apple and TikTok remove app used to arrange parties during Covid
Apple Car speculation is back. Here's what we know so far
The pandemic isn't over. But you can still get ahead in your career in 2021
NEW YORK, USA – JULY 20: A group of BLM demonstrators protest the Federal Reserve Bank about $15 minimum wage in NYC to solidarity nationwide in Lower Manhattan at the financial district in New York, United States on July 20, 2020.
These 20 states will raise their minimum wage by January 1
FILE – In this undated file photo issued by the University of Oxford, a researcher in a laboratory at the Jenner Institute in Oxford, England, works on the coronavirus vaccine developed by AstraZeneca and Oxford University. Britain on Wednesday, Dec. 30, authorized use of a second COVID-19 vaccine, becoming the first country to greenlight an easy-to-handle shot that its developers hope will become the "vaccine for the world." The Department of Health said it had accepted a recommendation from the Medicines and Healthcare Products Regulatory Agency to authorize the vaccine developed by Oxford University and U.K.-based drugmaker AstraZeneca.
Why the AstraZeneca vaccine is so important to the global economy
Cari Gundee rides her Peloton exercise bike at her home on April 06, 2020 in San Anselmo, California. More people are turning to Peloton due to shelter-in-place orders because of the coronavirus (COVID-19). Peloton stock has continued to rise over recent weeks even as most of the stock market has plummeted. However, Peloton announced today that they will temporarily pause all live classes until the end of April because an employee tested positive for COVID-19.
Peloton is now making its own music for its classes
MARKETS
RETAIL'S HARD YEAR
A Sears store that is going out of business in Livonia, Michigan on March 26, 2020.
No viable exit-strategy: Sears is dying a quiet, invisible death
JCPenney's long-term outlook remains grim
The stores that filed for bankruptcy in 2020
Small toy stores worry they won't stay in business
You might be surprised who's moving into those sad, abandoned malls
YEAR IN REVIEW
The auto industry actually saw some bright spots in 2020
See 2020's most viral TikToks
A sad list of all the tech we barely touched in 2020
Here's what people Googled this year
Here's how the pandemic has changed work forever
Headlines from right-of-center Newsmax
Stimulus Row May Signal Rockier Path Ahead for Biden-McConnell Relationship
The bitter wrangling over COVID relief checks in Congress may signal that the working relationship between Joe Biden and Mitch McConnell will be bumpier than expected.
Election 2020
Georgia Governor Pushes Back on Trump's Call for Resignation
Walmart Apologizes for Calling Sen. Hawley 'Sore Loser' After He Vows to Challenge Election Results
GOP Rep. Kinzinger Mocks Sen. Hawley for Election Challenge
GOP's Hawley Says He Will Reject Biden Electors on Jan. 6
Poll: 67 Percent of Republicans Believe Voter Fraud Boosted Biden to Win
Trump Calls on Georgia Gov. Kemp to Resign
Georgia's Runoffs Will Likely Drag Out Results for Days
Election 2020
Georgia Governor Pushes Back on Trump's Call for Resignation
Walmart Apologizes for Calling Sen. Hawley 'Sore Loser' After He Vows to Challenge Election Results
GOP Rep. Kinzinger Mocks Sen. Hawley for Election Challenge
GOP's Hawley Says He Will Reject Biden Electors on Jan. 6
Poll: 67 Percent of Republicans Believe Voter Fraud Boosted Biden to Win
Trump Calls on Georgia Gov. Kemp to Resign
Georgia's Runoffs Will Likely Drag Out Results for Days
Audit Finds No Ballot Fraud in Georgia's Cobb County
Market Indicator Closing Summaries – Yahoo Finance Closing Tickers on MHProNews…
Featured Focus –
Where Business, Politics and Investing Can Meet
"Millions of voters concerned about election integrity deserve to be heard. I will object on January 6 on their behalf," tweeted Senator Josh Hawley (MO-R).
Millions of voters concerned about election integrity deserve to be heard. I will object on January 6 on their behalf pic.twitter.com/kTaaPPJGHE

— Josh Hawley (@HawleyMO) December 30, 2020

On the roads our family travels between home and Bok Tower Gardens, there are apparently the same number of Trump-Pence signs as there was on November 2, 2020. Apparently, those residents realize that this election is not decided. They are not alone.
Our Trump sign in front of our office is staying up indefinitely, as we continue fighting for the President and for America! MAGA is a movement, and we've only just begun! @realdonaldtrump #maga pic.twitter.com/iNzhBjJyHv

— Fr. Frank Pavone 🇺🇸 (Text LIFE to 88022) (@frfrankpavone) December 30, 2020
"Walmart apologized Wednesday for a tweet that called Republican Missouri Sen. Josh Hawley a sore loser for contesting President-elect Joe Biden's victory in the U.S. presidential election," said Yahoo Finance.
The now deleted tweet, "Go ahead. Get your 2 hour debate. #soreloser," was mistakenly sent by a member of Walmart's social media team that the retail giant said meant to publish it on their personal account, the company said.
The hashtag #BoycottWalmart began to trend on Twitter shortly after it appeared on the company's official Twitter account, according to Yahoo Finance.  That appears to be one more indicator among many that their is momentum to the #DoNotCertify on January 6, 2021.
Tonight on Newsmax, which can be streamed free on YouTube, are the following line up.
6pm ET Sean Spicer's "Spicer & Co." sits down with Gordon Chang to warn about the Biden-China connection, PLUS: Rep. Jody Hice talks Ga. runoff getting close. [Note: This replays at 9 PM ET, and the discussion with Gordon Chang should be of interest to investors and industry pros alike0.
7pm ET "Greg Kelly Reports" features Newsmax's Rob Finnerty's first interview with the owner of the Wilmington, Delaware, computer shop where Hunter Biden left his now infamous laptop. In a wide-ranging interview, Macintosh engineer John Paul Mac Isaac discusses how his life has changed since that day in April. He delves into his lawsuit with Twitter and his personal experience with the president-elect's son, Hunter Biden.
8pm ET Trump campaign adviser Steve Cortes reveals the January 6 challenge on Congress on "STINCHFIELD."
10pm ET Michelle Malkin joins "Rob Schmitt Tonight" to explain why the GOP in Congress are afraid to back Trump.
Let's note that MHProNews contacted Newsmax earlier today to say that they have been mistaken in some of their reporting on their understanding of how the objection and voting will work on January 6, 2021. To illustrate, MHProNews was going to show that video clip, only it is not available on YouTube.
Screen
I don't want $600.
I don't want $2,000.

I want businesses open. I want people working. I want society back.

— Sydney Watson (@SydneyLWatson) December 29, 2020
With every day that goes by, the allegations of voter fraud become more concerning. I will STAND WITH TRUMP on Jan 6th and vote to STOP THE STEAL!

— Ronny Jackson (@RonnyJacksonTX) December 30, 2020
Big win for Pres Trump!

Even the legal tide is turning with #WI ruling—Judge agreed that MORE THAN 240,000 votes are illegitimate.

Wisconsin EC votes MUST go to Trump slate of Electors to meet integrity standards.

We The People demand a fair election! #StopTheSteal#JAN6

— Tricia Flanagan (R-NJ) For U.S. Senate (@NewDayForNJ) December 30, 2020
WASHINQTON D.C. – JANUARY 6 – NATIONAL MALL#MILLIONMAGAMARCH #FIGHTFORTRUMP #STOPTHESTEAL pic.twitter.com/oLkVSxnvKi

— Million Maga March (@MilionMagaMarch) December 30, 2020
Make those phone calls! Tell these US senators to object to the certification of the fraudulent electoral votes on #JAN6. https://t.co/kTN4Vqs8xI pic.twitter.com/MF3ixglJ5A

— STOP THE STEAL (@StopTheStealUS) December 28, 2020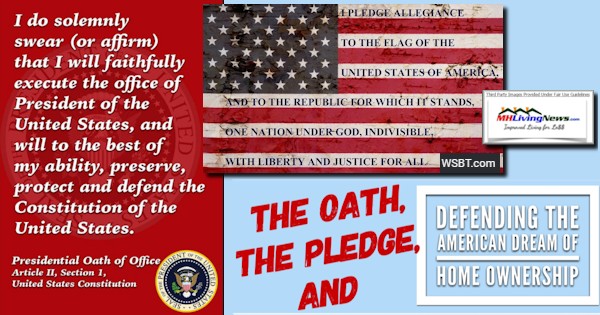 Related, Recent, and Read Hot Reports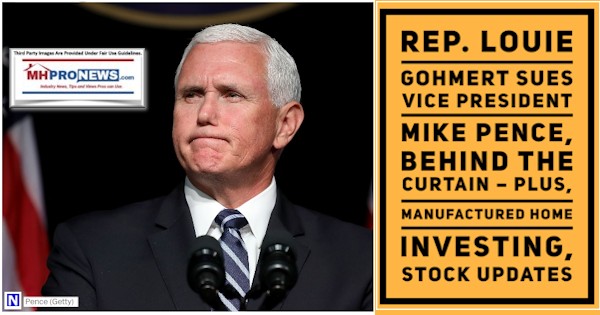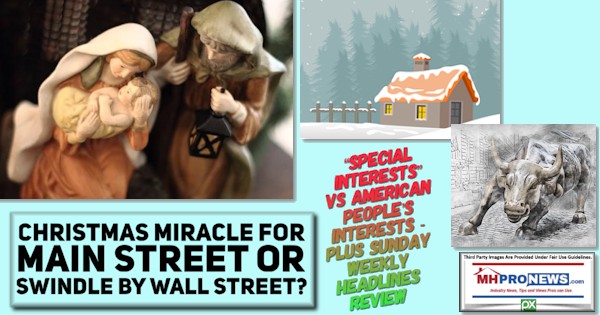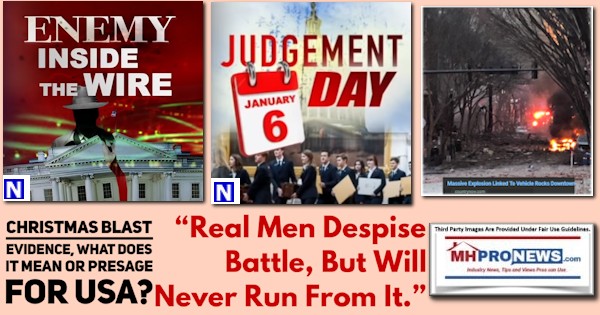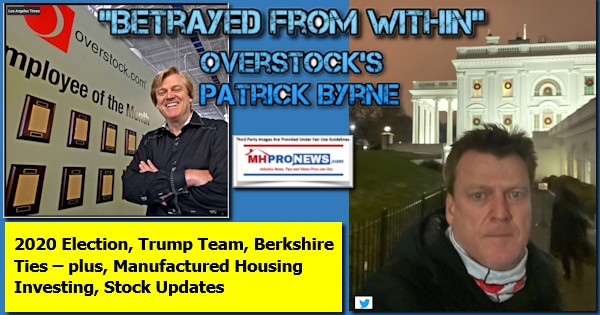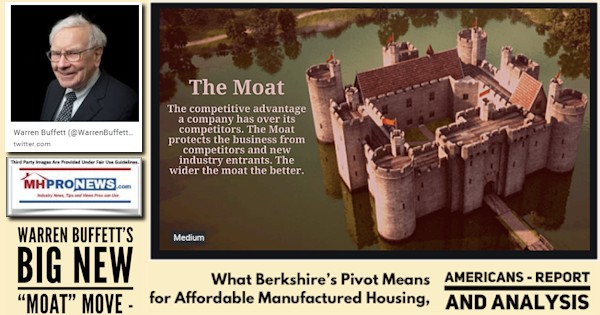 Manufactured Housing Industry Investments Connected Closing Equities Tickers
Some of these firms invest in manufactured housing, or are otherwise connected, but may do other forms of investing or business activities too.
NOTE: The chart below includes the Canadian stock, ECN, which purchased Triad Financial Services, a manufactured home industry lender
NOTE: Drew changed its name and trading symbol at the end of 2016 to Lippert (LCII).
NOTE: Deer Valley was largely taken private, say company insiders in a message to MHProNews on 12.15.2020, but there are still some outstanding shares of  the stock from the days when it was a publicly traded firm.  Thus, there is still periodic activity on DVLY.
Winter 2020…
Berkshire Hathaway is the parent company to Clayton Homes, 21st Mortgage, Vanderbilt Mortgage and other factory built housing industry suppliers.
· LCI Industries, Patrick, UFPI, and LP each are suppliers to the manufactured housing industry, among others.
· AMG, CG, and TAVFX have investments in manufactured housing related businesses. For insights from third-parties and clients about our publisher, click here.
Enjoy these 'blast from the past' comments.
MHProNews. MHProNews – previously a.k.a. MHMSM.com – has celebrated our 11th year of publishing, and is starting our 12the year of serving the industry as the runaway most-read trade media.
Sample Kudos over the years…
Learn more about our evolutionary journey as the industry's leading trade media, at the report linked below.
· For expert manufactured housing business development or other professional services, click here.
· To sign up in seconds for our industry leading emailed headline news updates, click here.

Disclosure. MHProNews holds no positions in the stocks in this report.
Evidence-Based State of the Manufactured Housing Industry, Fall 2020 Report – plus, Sunday Weekly Manufactured Home Headlines Review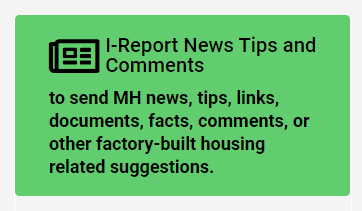 That's a wrap on this installment of "News Through the Lens of Manufactured Homes and Factory-Built Housing" © where "We Provide, You Decide." © (Affordable housing, manufactured homes, stock, investing, data, metrics, reports, fact-checks, analysis, and commentary. Third-party images or content are provided under fair use guidelines for media.) (See Related Reports, further below. Text/image boxes often are hot-linked to other reports that can be access by clicking on them.)
By L.A. "Tony" Kovach – for MHLivingNews.com.
Tony earned a journalism scholarship and earned numerous awards in history and in manufactured housing. For example, he earned the prestigious Lottinville Award in history from the University of Oklahoma, where he studied history and business management. He's a managing member and co-founder of LifeStyle Factory Homes, LLC, the parent company to MHProNews, and MHLivingNews.com. This article reflects the LLC's and/or the writer's position, and may or may not reflect the views of sponsors or supporters.