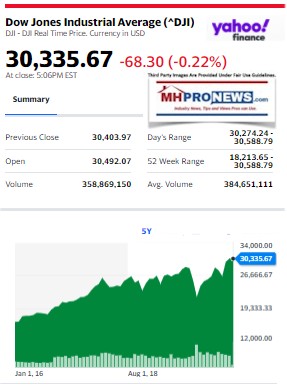 News flash. Mocking an idea or hypothesis is not the same thing as disproving an idea or theory.
It is fair game for media across the left-center-right divide to speculate about the odds of post-election maneuvering succeeding. Other types of policy or strategy analysis beyond the election might be a reasonable issue for a report to cover too.
In our era when media is often openly siding with a particular party or position to the point that objectivity is lost, 'news' can in several instances may cease to be 'news.' Rather, 'news' can veer into spin or outright propaganda.
Who says? People in the news media, such as left-leaning journalist Glenn Greenwald did in the report and analysis that is linked below.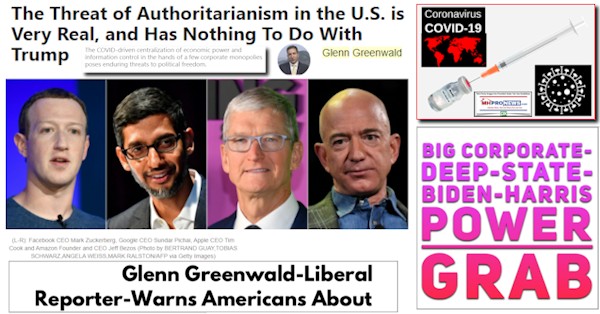 Decades ago, a news show called Firing Line, featuring William F. Buckley, aired from 1966 to 1999, says Wikipedia. Voices across the political divide tackled and debated specific issues with enough time to actually learn something from the discussion. Fast forward to our time, and panel discussions are often mere shadows of the robust Firing Line format.
Left-of-center CNN's Brian Stelter recently aired a report that included this teaser.
"2020: The year the media split into 2 realities
From the pandemic, to racial justice protests, to the election, the media covered some of the biggest stories in generations in 2020. But the year also proved America is split into two, parallel universes of information— one much more tethered to reality than the other."
First, CNN's teaser is years too late. There has long been a divide between how certain media outlets cover a specific issue. That is why the Media Research Center (MRC) on the right or Media Matters on the left exists. Indeed, here is how often left-leaning Wikipedia frames it: "Media Matters for America is a politically left-leaning 501, nonprofit organization which acts as media watchdog for scrutinizing right-leaning media outlets." By contrast, here is how Wikipedia describes MRC: "The Media Research Center is an American politically conservative content analysis group based in Reston, Virginia, founded in 1987 by L. Brent Bozell III. It characterizes itself as a media watchdog, whereas Brian Montopoli in the Columbia Journalism Review in 2005 considered it "propaganda clothed as critique.""
In just one paragraph, CNN's contention that 2020 is the year that American news "split in two" is debunked. This has been going on for decades; only this year, it arguably become more obviously biased to those who know the facts than it may have been some years ago. In that same paragraph, Wikipedia's left-leaning bias is also reflected. Those on the right would say the same about Media Matters, as Columbia Journalism Review – itself a left-leaning organization characterized MRC.
Arguably more useful than Stelter's take is an actual example of how this split in media coverage plays out on an actual current event topic. Thus tonight's report, which has specific potential meaning for the 2020 election determination, which in turn sheds light on policy, business, and related issues.
Here is how CNN teed up their video: "Texas Republican Rep. Louie Gohmert sued Vice President Mike Pence in federal court for his attempts to overturn President-elect Joe Biden's victory in the 2020 election. CNN's John Harwood tells us more."
As normal, the featured focus will follow the left-right headlines, and two of our three market summary graphics at the closing bell. The manufactured home industry connected stocks-at-a-glance graphic information follows the featured focus and related reports.
Quotes That Shed Light – Industry, American, Social, National Issues…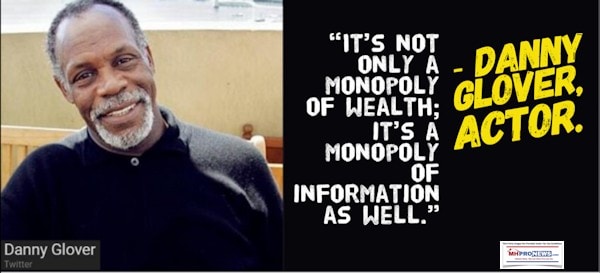 Headlines from left-of-center CNN Business
Trucks go electric
One of the biggest auto trends of 2020: the long-awaited embrace of electric pickups
Sears is dying a quiet, invisible death
Boeing's troubled 737 Max resumes flying passengers after nearly two years
Trump administration appeals court order blocking TikTok restrictions
2020 was a dark year. These moments made it a bit brighter
Opinion: To recharge the country, Biden should give 1 million college students paid government internships
England is finding new ways to crack down on unhealthy foods
Analysis: Why Trump's 'enemy of the people' smear will have long-lasting effects
New York Post to Donald Trump: Stop the insanity
One more push for $2,000 stimulus checks
SANTA CLARA, CA – APRIL 26: The Intel logo is displayed outside of the Intel headquarters on April 26, 2018 in Santa Clara, California.  Intel will report first quarter earnings today after the closing bell.
Activist hedge fund calls for major changes at Intel
Here's what CNN readers plan to spend their relief payments on
A Tesla car sits parked at a Tesla Supercharger on September 23, 2020 in Petaluma, California. California Gov. Gavin Newsom signed an executive order directing the California Air Resources Board to establish regulations that would require all new cars and passenger trucks sold in the state to be zero-emission vehicles by 2035. Sales of internal combustion engines would be banned in the state after 2035.
Tesla may finally be coming to India
MARKETS
VACCINES ARE HERE
Pharmacy Technician Kevin Ros prepares Pfizer's Covid-19 vaccine before it is administered to healthcare workers at Rady Children's Hospital in San Diego, California on December 15, 2020.
Major CEOs signal Covid vaccine mandates could be on the way
Can your employer make you get vaccinated?
The logistics behind transporting the vaccine
How the vaccine gets from the lab to your arm
Pharmacies prepare to give out Covid vaccines
WHAT TO WATCH
Donna Langley at the 17th Annual Chrysalis Butterfly Ball sponsored by Kayne Anderson Capital Advisors Foundation on June 2, 2018 in Brentwood, CA.
One bold decision made this the most important movie of the year
Anime blockbuster makes history in Japan
Yes, there will be a 'Wonder Woman 3'
2020's biggest blockbuster battle is on streaming
Streaming is about to get a lot more expensive
Headlines from right-of-center Newsmax
Pence Disagreed With Gohmert on Electoral College Before Lawsuit
Election 2020
Stacey Abrams' Sister, a Judge, Won't Recuse From Voter Fraud Case
Ivanka Trump Tweets Love for Iowa, Fueling 2024 Speculation
Gallup: Trump Edges out Obama as 2020's Most Admired Man
Judge Blocks Residency Challenges to 4,000 Georgia Voters
Rasmussen Poll: 72 Percent Say Trump Is Model for GOP
Norquist: Biden's Tax Hikes Will Pass If Dems Win Georgia
The Trump Presidency
Incoming NSA: Pentagon Not Meeting With Biden's Team
Gorka to Newsmax TV: McConnell 'Doesn't Get It'
Trump: 'Unless Republicans Have a Death Wish,' Approve $2K 'ASAP'
Mnuchin: Stimulus Payments to Begin Arriving as Early as Tuesday Evening
Jobless Benefits Won't Lapse After Delay, Labor Department Says
Appeals Court Upholds Trump Health Care Price Disclosure Rule
House Rejects WH Veto of Defense Bill
Burgess Owens: Biden a 'Shell' of Who He Was 40 Years Ago
President-elect Joe Biden is a "shell" of the person he was 40 years
US Home Prices Rise at Fastest Pace in More Than 6 Years
S. home prices jumped in October by the most in more than six years
Gallup: Trump Edges out Obama as 2020's Most Admired Man
President Donald Trump is America's most admired man
Market Indicator Closing Summaries – Yahoo Finance Closing Tickers on MHProNews…
Featured Focus –
Where Business, Politics and Investing Can Meet
Newsmax has made what for some may seem to be a subtle shift to accepting the notion that former VP Joe Biden and his running mate Senator Kamala Harris (CA-D) are soon going to be the 46th President and his VP. While some of their evening anchors still sound a note of hope, the network admits on numerous occasions that the prospects for President Trump 'overturning' (successfully challenging) the purported voter fraud are getting slim.
Indeed, much of the media may prove to be correct that Biden-Harris are destined to take over power on January 20, 2021. But the reasons for that are not well reasoned, as the report linked below explains in some detail. The GOP, if it held together as Democrats routinely do, actually could successfully challenge the election result on January 6.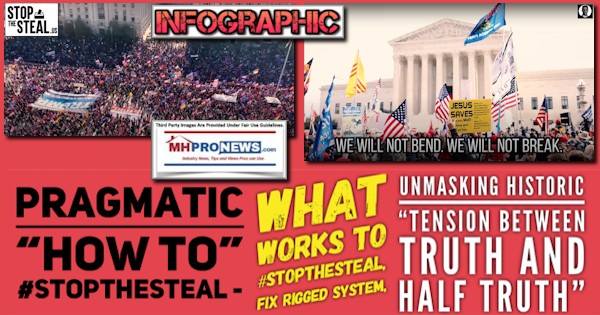 That said, it is an open question if the party will pull together, or perhaps more to the point if sufficient heat is felt from the tens of millions who voted for President Trump and VP Pence.
Against that backdrop are several maneuvers underway. The following is from Newsmax this evening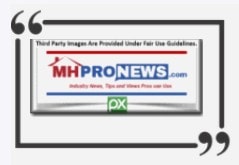 "Before Vice President Mike Pence was sued by a Republican congressman from Texas in a Hail Mary attempt to reverse the November election, their lawyers held a private meeting in which they disagreed about how the Electoral College vote is formally accepted.
Rep. Louie Gohmert, who claims Pence has the power to hand President Donald Trump a second term by rejecting Democratic electors from swing states, described the failed talks in a Tuesday filing in federal court in Tyler, Texas. Gohmert is seeking a court order requiring the Office of the Counsel for the Vice President and the U.S. Justice Department to respond to the lawsuit by Wednesday evening.
The Senate and House meet jointly on Jan. 6 to open and count certificates of electoral votes. The vice president has the constitutional role of presiding over the Senate, which has traditionally included overseeing the formal acceptance of the Electoral College vote.
Gohmert's filing Tuesday also asked U.S. District Judge Jeremy Kernodle, a Trump appointee, to expedite the case and rule by Jan. 4, to allow time for a fast appeal.
The vice president's office didn't immediately respond to an emailed request for comment.
Gohmert argues that Pence should be able to pick competing slates of electors chosen by Republican-led state legislatures in Arizona, Georgia, Michigan, Pennsylvania and Wisconsin "as a result of the extraordinary events and substantial evidence of election fraud and other illegal conduct before, during and after the 2020 general election in these states."
Before suing, Gohmert's lawyer outlined his legal arguments in an email to the Office of the Counsel of the Vice President and eventually held a meeting by phone with Pence's lawyers, according to the Tuesday filing.
"In the teleconference, plaintiffs' counsel made a meaningful attempt to resolve the underlying legal issues by agreement, including advising the Vice President's counsel that plaintiffs intended to seek immediate injunctive relief in the event the parties did not agree," Gohmert said. "Those discussions were not successful in reaching an agreement and this lawsuit was filed."
Gohmert also said that he failed to convince Pence's lawyers to expedite the lawsuit by allowing the congressman to formally deliver the lawsuit by email once it was filed in court.
The complaint is the latest in a series of grievance-fueled lawsuits attempting to undo the Nov. 3 presidential contest, in which Biden beat Trump by more than 7 million votes, based on unsubstantiated claims of rampant voter fraud committed by Democrats. Almost all the suits have been thrown out due, due to the court not having appropriate standing to rule or judging the evidence insufficient. This has occurred even though many of the judges were appointed by Trump." ##
Constitution Law quotes the opening lines of the 12th Amendment to the Constitution as follows.
"The Electors shall meet in their respective states, and vote by ballot for President and Vice-President, one of whom, at least, shall not be an inhabitant of the same state with themselves; they shall name in their ballots the person voted for as President and in distinct ballots the person voted for as Vice-President, and they shall make distinct lists of all persons voted for as President, and of all persons voted for as Vice-President, and of the number of votes for each, which lists they shall sign and certify, and transmit sealed to the seat of the government of the United States, directed to the President of the Senate;–The President of the Senate shall, in the presence of the Senate and House of Representatives, open all the certificates and the votes shall then be counted…"
Part of a legal argument that has been advanced by some attorneys is that "The Electors"… "shall name in their ballots the person voted for as President and in distinct ballots the person voted for as Vice-President…" But what happens if the Vice President believes that there is evidence of voter fraud, and the 'certified' winner is not the actual winner? The language of the 12th Amendment can be understood to require the "President of the Senate," which is Vice President Mike Pence on January 6, 2021, to make that judgement.  The balance of the langauge of the 12th Amendment, and Constitution Law's quick explanation of why it was passed is as follows. 
…The President of the Senate shall, in the presence of the Senate and House of Representatives, open all the certificates and the votes shall then be counted;–The person having the greatest number of votes for President, shall be the President, if such number be a majority of the whole number of Electors appointed; and if no person have such majority, then from the persons having the highest numbers not exceeding three on the list of those voted for as President, the House of Representatives shall choose immediately, by ballot, the President, the votes shall be taken by states, the representation from each state having one vote; a quorum for this purpose shall consist of a member or members from two-thirds of the states, and a majority of all the states shall be necessary to a choice. And if the House of Representatives shall not choose a President whenever the right of choice shall devolve upon them, before the fourth day of March next following, then the Vice-President shall act as President, as in the case of the death or other constitutional disability of the President.–The person having the greatest number of votes as Vice-President, shall be the Vice-President, if such number be a majority of the whole number of Electors appointed, and if no person have a majority, then from the two highest numbers on the list, the Senate shall choose the Vice-President; a quorum for the purpose shall consist of two-thirds of the whole number of Senators, and a majority of the whole number shall be necessary to a choice. But no person constitutionally ineligible to the office of President shall be eligible to that of Vice-President of the United States."
12th Amendment Annotations
Election of President
This Amendment, 1 which supersedes clause 3 of Sec. 1 of Article II, was adopted so as to make impossible the situation occurring after the election of 1800 in which Jefferson and Burr received tie votes in the electoral college, thus throwing the selection of a President into the House of Representatives, despite the fact that the electors had intended Jefferson to be President and Burr to be Vice- President…"
Several of the networks and news sources are not making these fine distinctions apparent. The effort may or may not work, that's a different question. But that there is language in the law that justifies the effort, several attorneys have said yes, there is. A discussion and analysis on that point are found on the New American's website, which cites legal scholars that say that the VP arguably has more authority in such a scenario as this current claims of voter fraud in battle ground states merits. 
This tactic could be several different things, beyond what either Newsmax or CNN are reporting. morning report, once more linked here for your convenience, as well as what follows offers more details. 
Related, Recent, and Read Hot Reports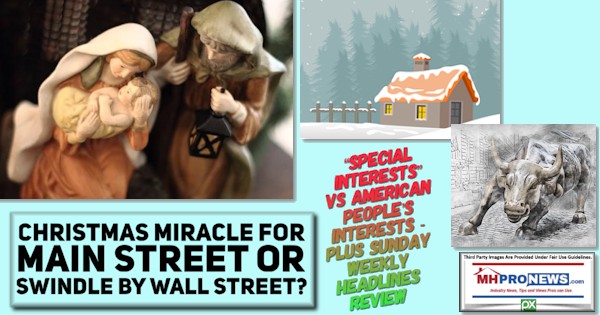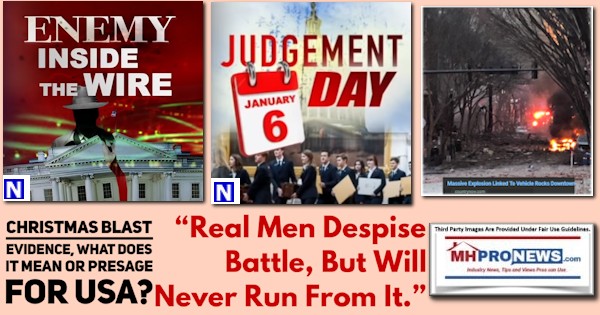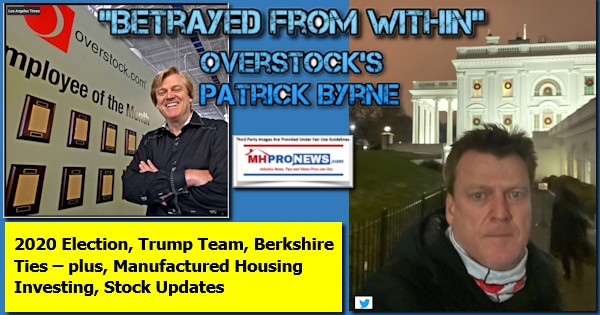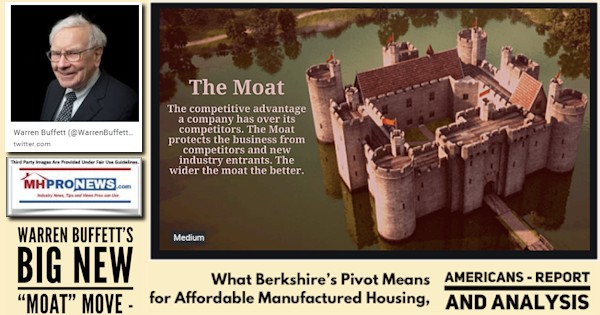 Manufactured Housing Industry Investments Connected Closing Equities Tickers
Some of these firms invest in manufactured housing, or are otherwise connected, but may do other forms of investing or business activities too.
NOTE: The chart below includes the Canadian stock, ECN, which purchased Triad Financial Services, a manufactured home industry lender
NOTE: Drew changed its name and trading symbol at the end of 2016 to Lippert (LCII).
NOTE: Deer Valley was largely taken private, say company insiders in a message to MHProNews on 12.15.2020, but there are still some outstanding shares of  the stock from the days when it was a publicly traded firm.  Thus, there is still periodic activity on DVLY.
Winter 2020…
Berkshire Hathaway is the parent company to Clayton Homes, 21st Mortgage, Vanderbilt Mortgage and other factory built housing industry suppliers.
· LCI Industries, Patrick, UFPI, and LP each are suppliers to the manufactured housing industry, among others.
· AMG, CG, and TAVFX have investments in manufactured housing related businesses. For insights from third-parties and clients about our publisher, click here.
Enjoy these 'blast from the past' comments.
MHProNews. MHProNews – previously a.k.a. MHMSM.com – has celebrated our 11th year of publishing, and is starting our 12the year of serving the industry as the runaway most-read trade media.
Sample Kudos over the years…
Learn more about our evolutionary journey as the industry's leading trade media, at the report linked below.
· For expert manufactured housing business development or other professional services, click here.
· To sign up in seconds for our industry leading emailed headline news updates, click here.

Disclosure. MHProNews holds no positions in the stocks in this report.
Evidence-Based State of the Manufactured Housing Industry, Fall 2020 Report – plus, Sunday Weekly Manufactured Home Headlines Review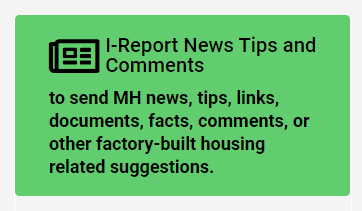 That's a wrap on this installment of "News Through the Lens of Manufactured Homes and Factory-Built Housing" © where "We Provide, You Decide." © (Affordable housing, manufactured homes, stock, investing, data, metrics, reports, fact-checks, analysis, and commentary. Third-party images or content are provided under fair use guidelines for media.) (See Related Reports, further below. Text/image boxes often are hot-linked to other reports that can be access by clicking on them.)
By L.A. "Tony" Kovach – for MHLivingNews.com.
Tony earned a journalism scholarship and earned numerous awards in history and in manufactured housing. For example, he earned the prestigious Lottinville Award in history from the University of Oklahoma, where he studied history and business management. He's a managing member and co-founder of LifeStyle Factory Homes, LLC, the parent company to MHProNews, and MHLivingNews.com. This article reflects the LLC's and/or the writer's position, and may or may not reflect the views of sponsors or supporters.