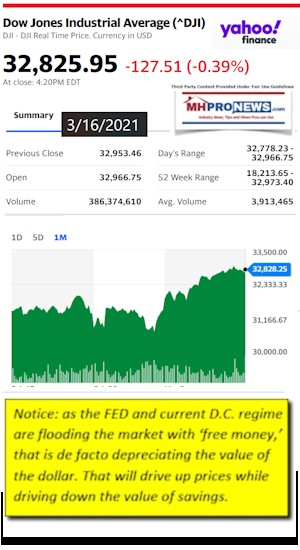 The term prima facie means "based on the first impression; accepted as correct until proved otherwise, says the Oxford Languages dictionary. Fraud, says Oxford Languages is defined as "a person or thing intended to deceive others…" Beyond first impressions, the Manufactured Housing Institute (MHI), their inside leadership, MHI outside counsel, and their auditors have been asked to address certain issues that were raised earlier today by MHProNews related to aspects and predicates for this report. More on that at later, but as of 5:38 PM ET, there has been no response from any of them. By contrast, federal or state officials, or others in mainstream media or numerous nonprofits routinely provide timely replies to MHProNews. Thus, the phrase prima facie case framing in the headline holds true.
Having defined what a prima facie case is, it seems that the Manufactured Housing Institute (MHI) periodically keeps attempting to duck reality and/or they make several similar mistakes time and again.
For the purposes of this evening's report, fact check and analysis, MHProNews obtained the latest copy of IRS Form 990. It answers some questions according to statements signed under penalties of perjury.
For instance. MHI has stated its mission as stated below. The all caps are in the original.
"Mission
THE MANUFACTURED HOUSING INSTITUTE (MHI) IS THE ONLY NATIONAL TRADE ORGANIZATION REPRESENTING ALL SEGMENTS OF THE FACTORY-BUILT HOUSING INDUSTRY. MHI MEMBERS INCLUDE HOME BUILDERS, RETAILERS, COMMUNITY OPERATORS, LENDERS, SUPPLIERS AND AFFILIATED STATE ORGANIZATIONS. MEMBERS ARE RESPONSIBLE FOR MORE THAN 85 PERCENT OF THE HOMES PRODUCED EACH YEAR."
That statement is misleading at best and is demonstrably is not accurate. If MHI leaders are limiting themselves only to HUD Code manufactured homes, that statement might be accurate. But since they claim to represent "all segments" of the Factory Built Housing Industry, that statement is not accurate.  There are numerous types of factory-built housing that MHI has little or no involvement with. Therefore, when all forms of factory home building are considered – as MHI claims – the their members market share of all 'factory built' housing would thus logically not be 85 percent.
That may seem like a minor point. The far more important reveal is further below. But here is why even that claim above matters. MHI has a nonprofit status based upon certain claims that they make to the Internal Revenue Service (IRS). They do so under penalties of perjury. IF MHI and others involved in this purported misinformation are not living up to those claims to federal officials, then they may not merit or still qualify for nonprofit status. Indeed, there can also be criminal charges.
But as noted there are more…and far 'heavier' issues. To see where MHI is spend some of their millions, how much money they have taken in from others (yes, there is more than one meaning to 'taken in'), and to see who's neck may be on the chopping block, see tonight's featured focus.
On a day that saw manufactured home connected equities with mixed results, let's press ahead toward the focus on insights about MHI from the IRS and what those insights should tell industry investors, professionals, and others..
Quotes That Shed Light – Industry, American, Social, National Issues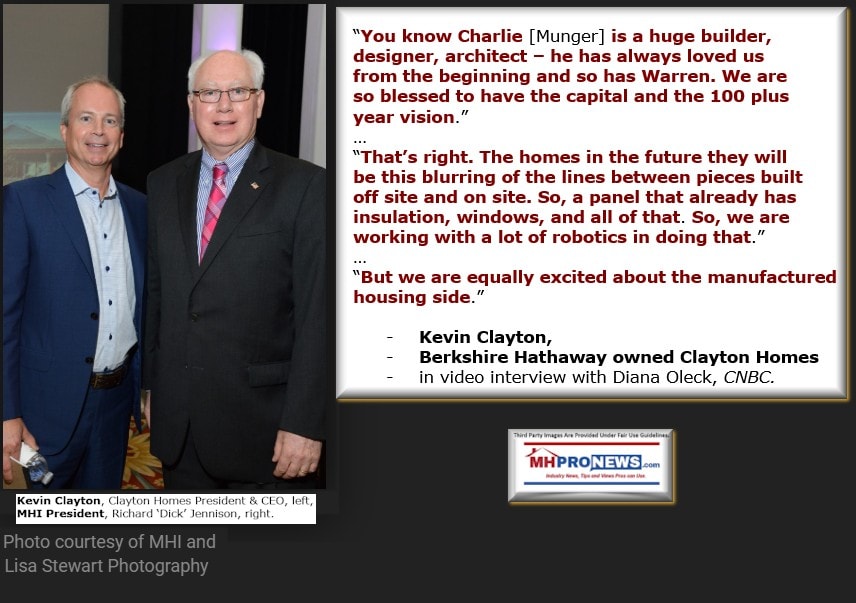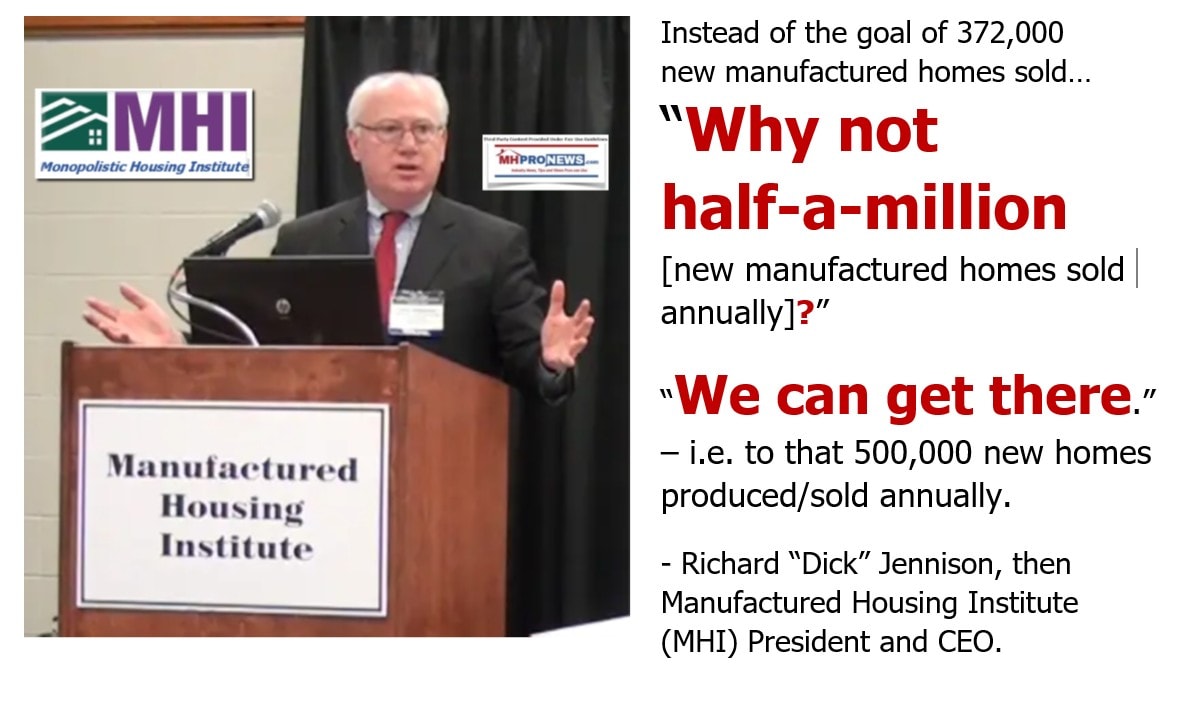 Headlines from left-of-center CNN Business
A scourge
What it's like to live in the robocall capital of America
Wall Street's biggest concern is no longer Covid. It's inflation
Volkswagen is going huge in batteries to slash the price of electric cars
AstraZeneca woes are bad news for the global recovery
Retail sales fell 3% in February. Here's why
Her QAnon parents say she has to fight for Trump. Listen to her plea
Sackler family agrees to pay $4.2 billion as part of plan to dissolve OxyContin maker Purdue
Robinhood's rival will beat it in going on the market
This chain wants to take on Lululemon with a new men's line
Xi Jinping renews call for crackdown on Chinese tech companies
Some GM truck owners will pay more at the pump because of the computer chip shortage
Nokia is cutting up to 10,000 jobs
Tiger Woods is returning to golf video games
Instead of racing to break news on Covid-19, these publications focused on explanatory pieces. It paid off
29 January 2021, Saxony, Dresden: An ID.3 floats along the assembly line through the plant's assembly hall. Production of the electric model has officially begun at Volkswagen's Transparent Factory. VW now produces only electric vehicles at the Zwickau and Dresden sites with the ID.3 and ID.4 models.
Analysis: Volkswagen could soon steal Tesla's crown
Post-pandemic primping: Lashes, waxes and blowouts are coming back
Meet one of our new infant adopts, Urungano! By symbolically adopting a gorilla you are helping to ensure the ongoing support of the Fossey Fund conservation efforts!
First GameStop, now gorillas. Redditors are pouring money into saving apes
Headlines from right-of-center Newsmax
Push to End Senate Filibuster Puts Pressure on Dem Moderates
"The Senate would be like a 100-car pileup. Nothing moving," McConnell said Tuesday, summing up his plans as minority leader in a post-filibuster Senate.
Related Stories
Clyburn: Dems Must Work Around Filibuster to Pass Voting Rights Bill
Press Sec. Psaki: Biden Supports Filibuster Despite Relief Bill Push
Gun Background Checks Bill May Test Manchin on Filibuster Rule
The Biden Presidency
RNC Media Blitz to Counter Biden's 'Help Is Here' Tour
Pete King to Newsmax TV: Biden Deflecting on His Migrant Crisis
Advocates Seek Biden Push on Gun Bills, But Prospects Iffy
WH Refuses to Take Cuomo Off Leading Governors' COVID Calls |
Democrats Struggle to Make Infrastructure Plan Bipartisan
Biden Tax Hike Plan Faces GOP Fight
Manchin First Top Democrat to Call Border Situation a 'Crisis'
Newsfront
Rebekah Mercer-Backed Parler Casts Reboot as Free Speech Fight
Conservative donor Rebekah Mercer has been writing checks to finance the social media platform Parler's reboot, while the company's leaders have attempted to rally employees by saying they're engaged in an existential battle against threats to the U.S. and free speech,..
Gallup Poll: More Americans See China as Main US Enemy After COVID
Nearly half of Americans now believe China is the United States'
Woman Got COVID-19 Vaccine While Pregnant, Delivers Baby With Antibodies
In a stunning medical development, a frontline healthcare worker who
White House Won't Sack Andrew Cuomo From COVID Call Role
Scandal-plagued New York Gov. Andrew Cuomo will continue leading
Marjorie Taylor Greene Slams Guam National Guard Visit as 'Political Theater'
National Guard leaders maintain their outfit is a "non-partisan
Democrats' Sweeping Police Reform Bill Poses Blow to Officer Recruitment
A sweeping police reform bill passed by House Democrats along party
Democrats' Push to End Senate Filibuster Putting Pressure on Party's Moderates
Pressure from progressive Democrats is ramping up to eliminate the
7 'Cuomo Judges' May Save Governor From Removal
New Yorkers are poised for the certain impeachment of Gov. Andrew
Related
Cuomo's Approval Sinks to Lowest Ever Amid Harassment Scandal
WH: Probe Into Allegations Against Cuomo Should Be Quick, Thorough
As Cuomo Tries to Focus on Governing, Accuser Speaks With Investigators for 4 Hours
Russia Threatens to Block Twitter
Russian authorities said Tuesday they would block Twitter in a month
Ex-officer Wants Jury to Hear About 2019 George Floyd Arrest
A lawyer for a former Minneapolis police officer charged in George
NRA Seeks to Delay Board Member's Deposition in Bankruptcy Case
The National Rife Association argued Monday that the court should
California's Newsom: I Want Black Woman to Replace Sen. Feinstein
California Gov, Gavin Newsom is pledging to nominate a Black woman to
'Amityville Horror' Killer Dead at 69
"Amityville Horror" killer Ronald DeFeo Jr., who brutally murdered
DHS Chief Mayorkas Defends Handling of Child Migrant Surge at Border
Homeland Security Secretary Alejandro Mayorkas defended the U.S.
Fauci: 'Inconvenient Truths' Came Into Play With COVID Response
Part of dealing with difficult situations, including with the
Trump Slams Media After Wash Post Admits Mistake
Former President Donald Trump lashed out at the media after Th
Israeli Experts Announce Discovery of New Dead Sea Scrolls
Israeli archaeologists on Tuesday announced the discovery of dozens
Georgia Judge May Unseal Absentee Ballots for Fraud Probe
A judge in Georgia is signaling he may unseal Fulton County absentee
Moderna Starts Study of COVID-19 Vaccine in Kids
Moderna Inc has begun dosing patients in a mid-to-late stage study of
Related
Sweden Pauses Use of AstraZeneca Vaccine
China Approves a Fourth COVID-19 Vaccine for Emergency Use
Is There a Chip inside the COVID-19 Vaccine?
Michelle Obama: Meghan Markle Interview Is Heartbreaking
Michelle Obama said Meghan's recollections about a remark made by one
Rounds to Newsmax TV: US Denying 'Freedom'
The Biden administration's denial of South Dakota's Mount
Brazil's Bolsonaro Picks 4th Health Minister as COVID Rages
Brazilian President Jair Bolsonaro on Monday picked his fourth health
Israel Set to Deploy Laser, GPS-Guided Mortar Shell
The Israel Defense Forces have developed a laser-guided mortar
Natalie Portman Rewrites 'Skewed Gender' Fairy Tales
Actress Natalie Portman has rewritten three well-known fairy tales
Leading Senate Dem Says Outlook Bleak on Immigration Bills
A leader of Senate Democrats' drive to help millions of immigrants
Cardin: Reconciliation 'Likely' on Infrastructure Bill
Ben Cardin, D-Md., was caught on a hot mic Monday
Amazon Healthcare Service Prepares to Launch Nationally
Amazon Care, the company's app-based healthcare service for
Finance
Retail Sales Declined in February as Weather Impeded Demand
S. retail sales declined in February, when inclement winter weather settled over large swaths of the country, representing a temporary setback in demand that's poised to accelerate in coming months. The 3% decrease in total retail receipts followed an upwardly revised 7.6%…
Huawei to Start Demanding 5G Royalties From Apple, Samsung
Volkswagen CEO: 100K Cars Lost Due to Chip Shortage
Fed Might Talk Tech Rate Move; Delay Acting for Now
Twitter Chairman's Venture Firm Raises $450M Growth Fund
Health
COVID-19 Antibody Treatments Could Prevent Severe Disease
Two recent clinical trials found that taking antibody treatments can reduce the severity and prevent deaths in people with mild to moderate COVID-19.According to Nature, an antibody developed by Vir Biotechnology…
Study: Beta Blockers May Impair Sleep
Aspirin May Protect Against COVID-19, Israeli Research Suggests
Study Discovered Why Assistance Dogs Should be Allowed in Hospital
Tai Chi Benefits for COPD
Market Indicator Closing Summaries – Yahoo Finance Closing Tickers on MHProNews…
Featured Focus –
Where Business, Politics and Investing Can Meet
Every year, MHI and other nonprofits have certain federal reporting requirements. MHProNews obtained the attached information filed with the Internal Revenue Service (IRS). From that IRS Form 990 that is signed under penalties of perjury are the following pull quotes.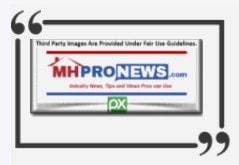 "Form 990, Part III, Line 4a:
PURSUED EQUITABLE INDUSTRY RECOGNITION IN THE ACTIVITIES OF THE LEGISLATIVE AND EXECUTIVE BRANCHES OF THE FEDERAL GOVERNMENT BY ANALYSIS OF FEDERAL LEGISLATION CONTAINING PROVISIONS AFFECTING THE MANUFACTURED HOUSING INDUSTRY, INITIATED FEDERAL LEGISLATION OR ADMINISTRATIVE ACTION TO ADVANCE INDUSTRY INTEREST, AND INTERACTED WITH APPROPRIATE GOVERNMENT OFFICIALS AND RELATED ORGANIZATIONS TO ENHANCE INDUSTRY RECOGNITION AND PROPER CONSIDERATION OF INDUSTRY NEEDS
Form 990, Part III, Line 4a:
PURSUED EQUITABLE INDUSTRY RECOGNITION IN THE ACTIVITIES OF THE LEGISLATIVE AND EXECUTIVE BRANCHES OF THE FEDERAL GOVERNMENT BY ANALYSIS OF FEDERAL LEGISLATION CONTAINING PROVISIONS AFFECTING THE MANUFACTURED HOUSING INDUSTRY, INITIATED FEDERAL LEGISLATION OR ADMINISTRATIVE ACTION TO ADVANCE INDUSTRY INTEREST, AND INTERACTED WITH APPROPRIATE GOVERNMENT OFFICIALS AND RELATED ORGANIZATIONS TO ENHANCE INDUSTRY RECOGNITION AND PROPER CONSIDERATION OF INDUSTRY NEEDS
Form 990, Part III, Line 4c:
ENABLED MHI TO BE A RECOGNIZED SOURCE OF INFORMATION REGARDING THE MANUFACTURED HOUSING INDUSTRY THROUGH ACCUMULATION AND DISTRIBUTION OF INDUSTRY INFORMATION AND STATISTICS TO GOVERNMENT OFFICIALS, THE MEDIA, AND GENERAL PUBLIC ALSO OFFERED PROGRAMS DESIGNED TO INCREASE INDUSTRY SALES NATIONWIDE BY ENCOURAGING POLICIES TO DEVELOP MANUFACTURED HOUSING COMMUNITIES, PARKS, AND PRIVATE LOT PLACEMENTS"
Let's take that out of all caps and unpack that claim, starting with the last clause: "by encouraging policies to develop manufactured housing communities, parks, and private lot placements."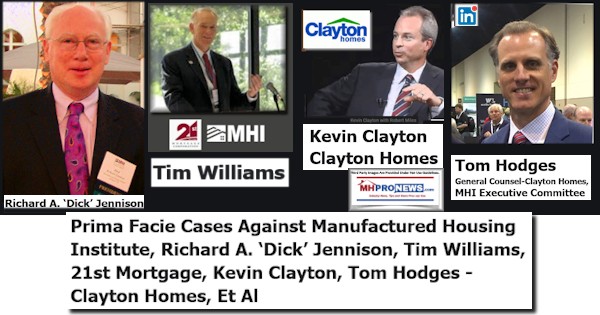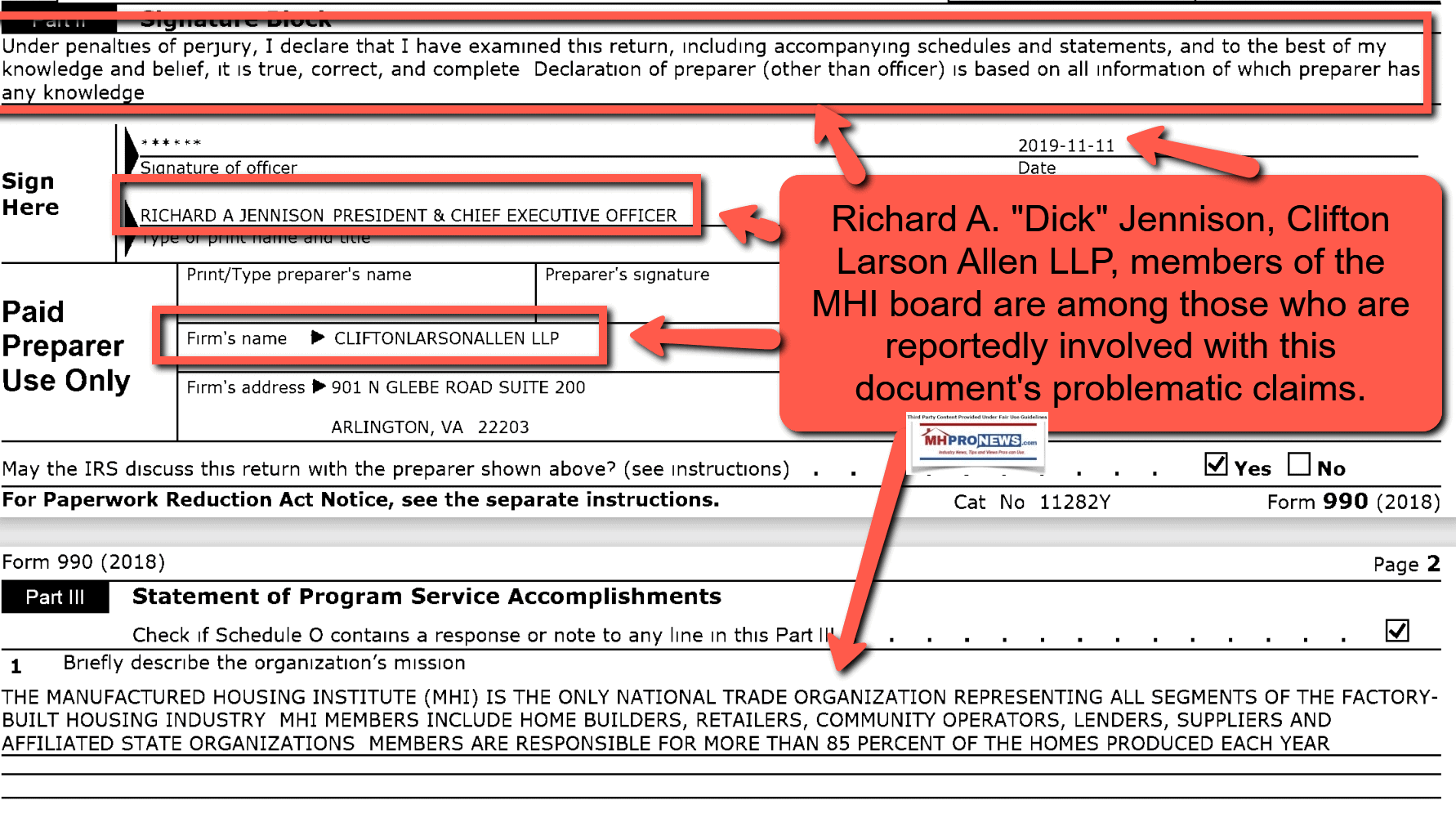 There is a prima facie case that the opposite is true. See the reports linked above and others linked further below.
At a minimum, MHI and their key members have demonstrably taken positions that deterred the increase of manufactured home industry sales.
Indeed, the year that statement was made was the year that MHI touted their self-proclaimed "momentum" which led them to launch their "new class of manufactured home initiative" that they later branded as "CrossModTM homes. By accident and/or design, about since the start of the CrossModTM homes project, sales have been in decline nationally. Despite numerous reports and fact checks by MHProNews, critiques by their rival trade group MHARR, MHI has stubbornly clung to their ill-advised project that several of their own members have blown the whistle on to MHProNews.
MHI has spent hundreds of thousands of dollars on items that it would be difficult for them to demonstrate how it benefited manufactured housing growth or "increase industry sales nationwide" through what they said would be achieved "by encouraging policies to develop manufactured housing communities, parks, and private lot placements."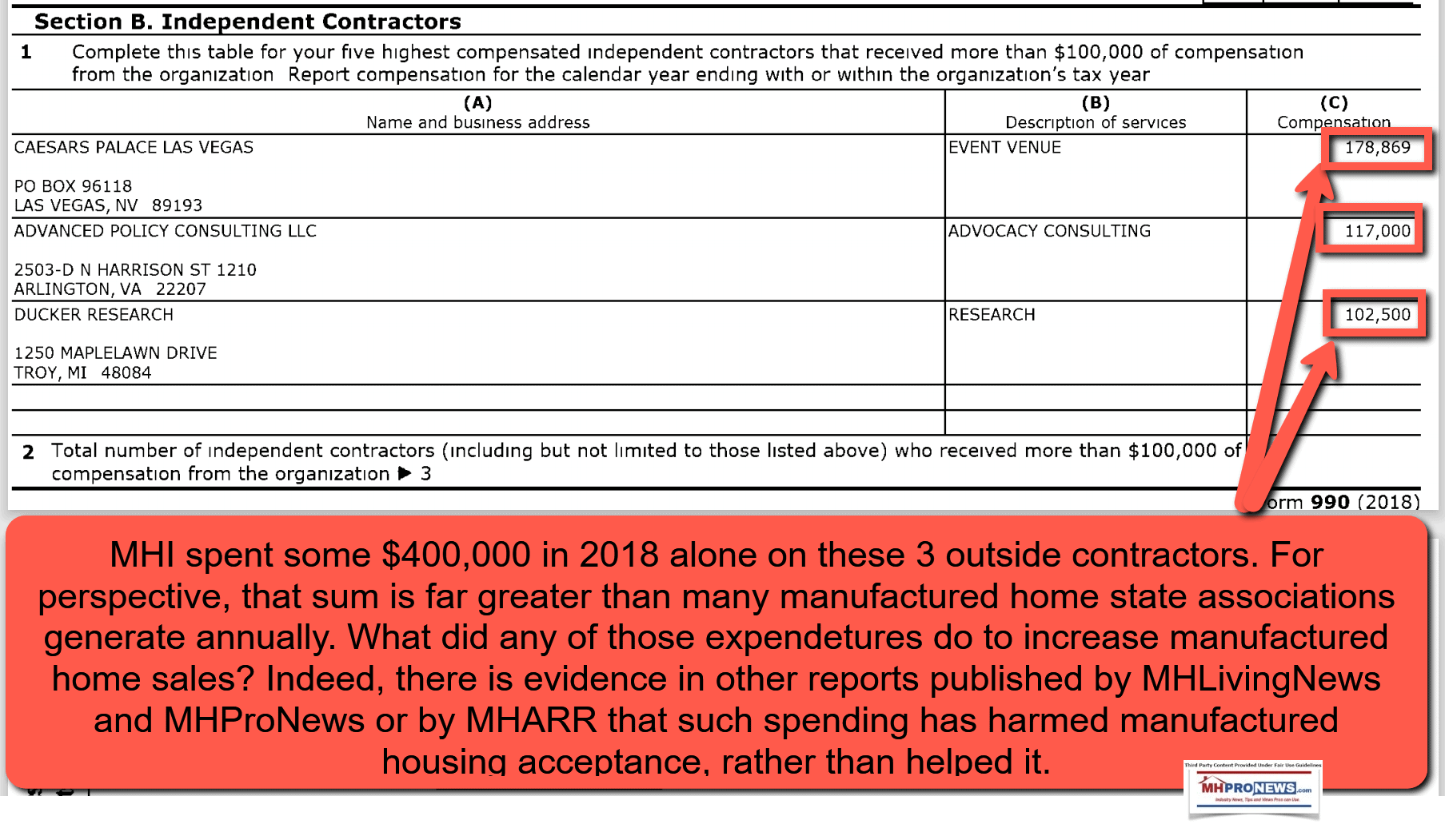 See the linked and related information to learn more.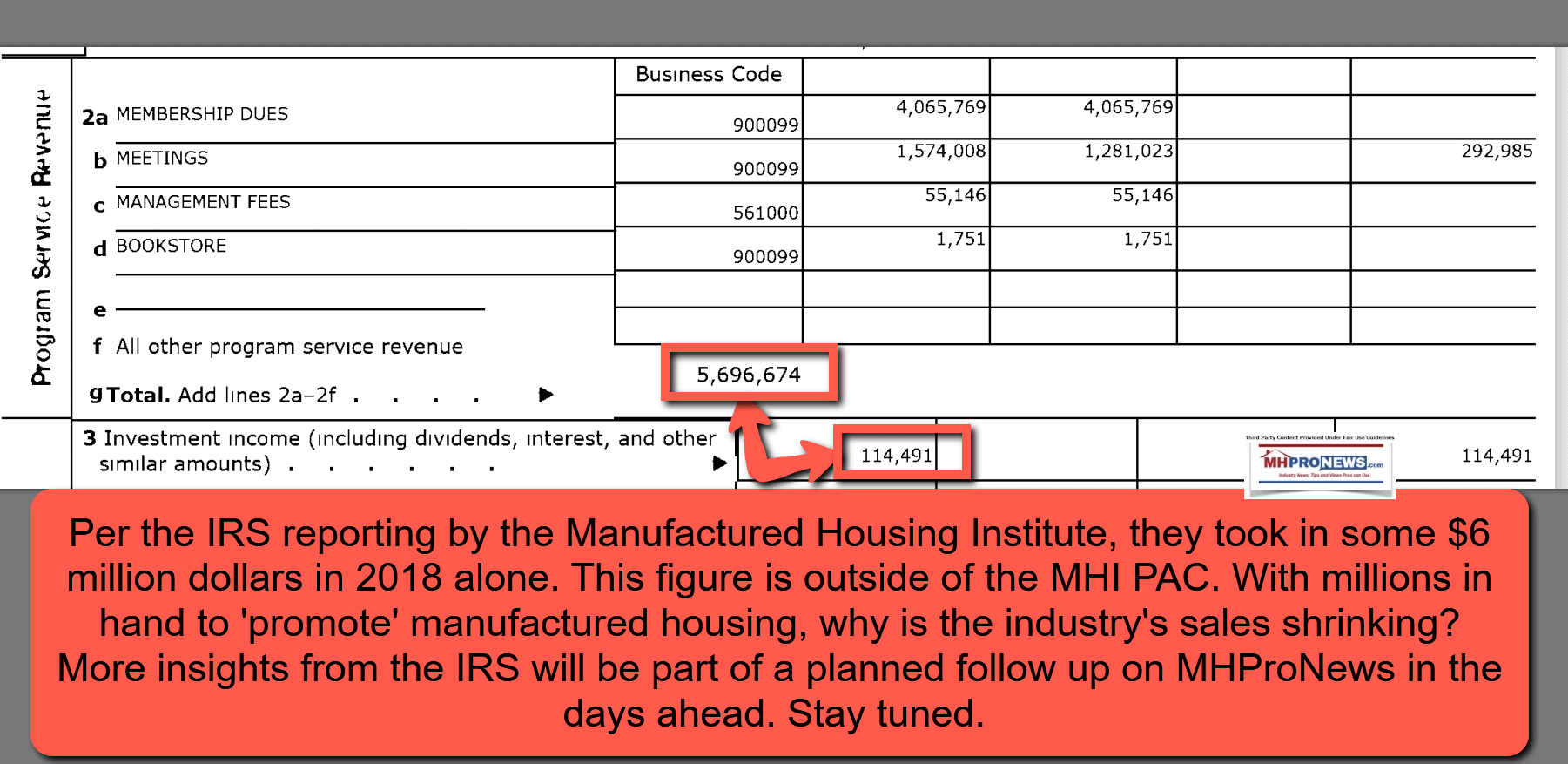 Related, Recent, and 'Read-Hot' Reports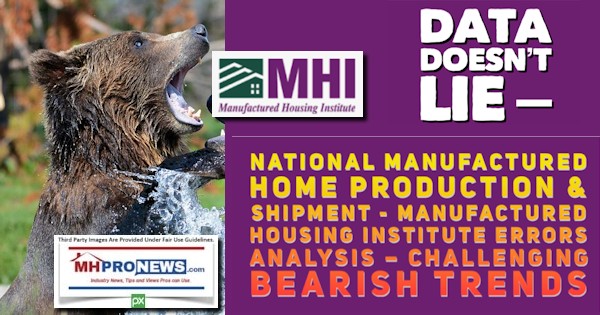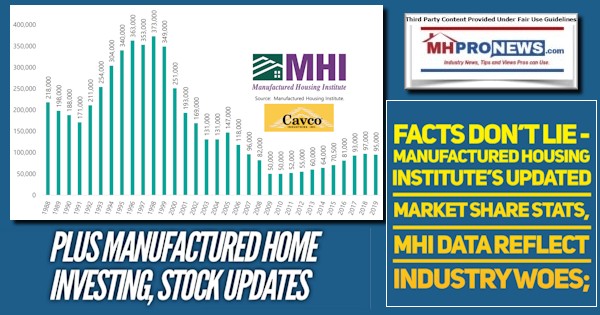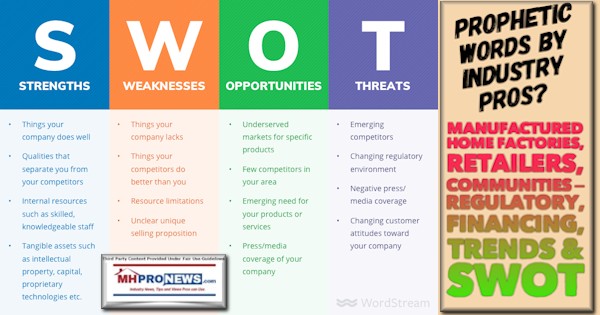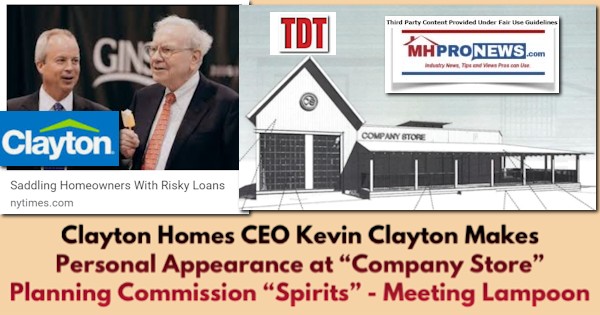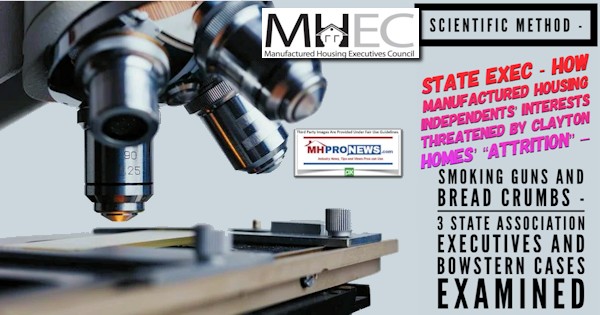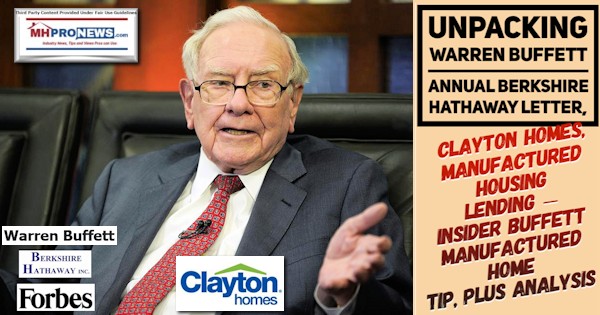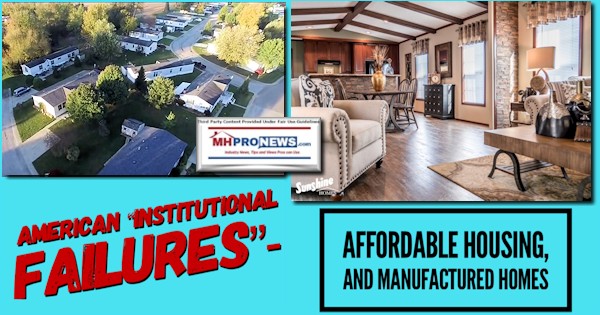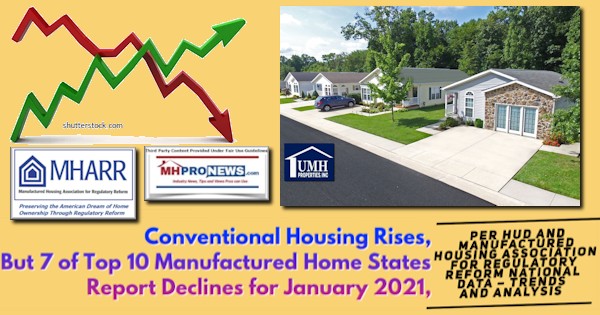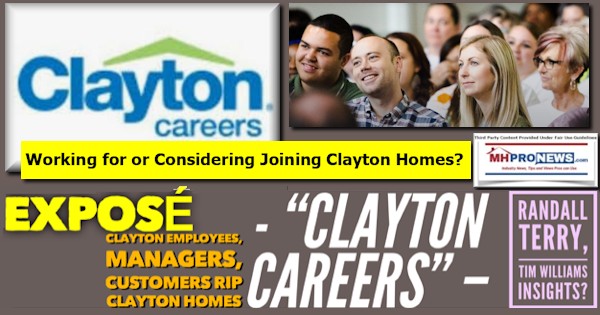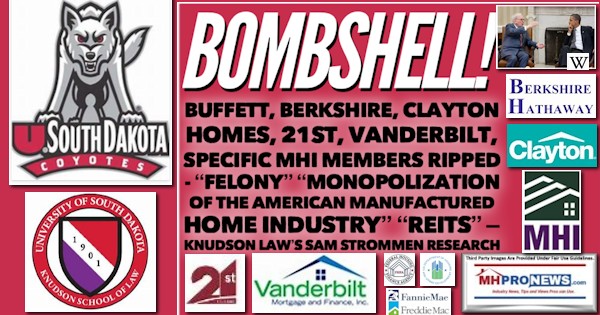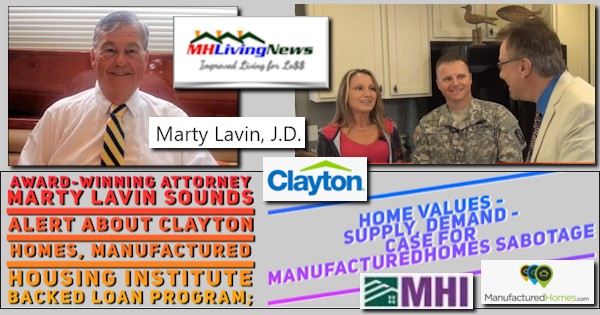 Manufactured Housing Industry Investments Connected Closing Equities Tickers
Some of these firms invest in manufactured housing, or are otherwise connected, but may do other forms of investing or business activities too.
NOTE: The chart below includes the Canadian stock, ECN, which purchased Triad Financial Services, a manufactured home industry lender
NOTE: Drew changed its name and trading symbol at the end of 2016 to Lippert (LCII).
NOTE: Deer Valley was largely taken private, say company insiders in a message to MHProNews on 12.15.2020, but there are still some outstanding shares of  the stock from the days when it was a publicly traded firm.  Thus, there is still periodic activity on DVLY.
Winter 2021…
Berkshire Hathaway is the parent company to Clayton Homes, 21st Mortgage, Vanderbilt Mortgage and other factory built housing industry suppliers.
· LCI Industries, Patrick, UFPI, and LP each are suppliers to the manufactured housing industry, among others.
· AMG, CG, and TAVFX have investments in manufactured housing related businesses. For insights from third-parties and clients about our publisher, click here.
Enjoy these 'blast from the past' comments.
MHProNews. MHProNews – previously a.k.a. MHMSM.com – has celebrated our 11th year of publishing, and is starting our 12the year of serving the industry as the runaway most-read trade media.
Sample Kudos over the years…
It is now 11+ years and counting…
Learn more about our evolutionary journey as the industry's leading trade media, at the report linked below.
· For expert manufactured housing business development or other professional services, click here.
· To sign up in seconds for our industry leading emailed headline news updates, click here.

Disclosure. MHProNews holds no positions in the stocks in this report.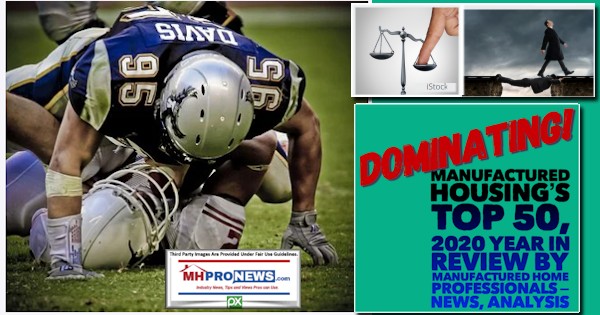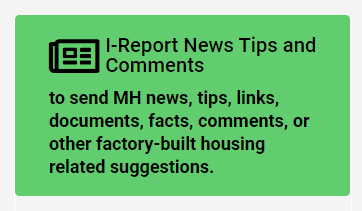 That's a wrap on this installment of "News Through the Lens of Manufactured Homes and Factory-Built Housing" © where "We Provide, You Decide." © (Affordable housing, manufactured homes, stock, investing, data, metrics, reports, fact-checks, analysis, and commentary. Third-party images or content are provided under fair use guidelines for media.) (See Related Reports, further below. Text/image boxes often are hot-linked to other reports that can be access by clicking on them.)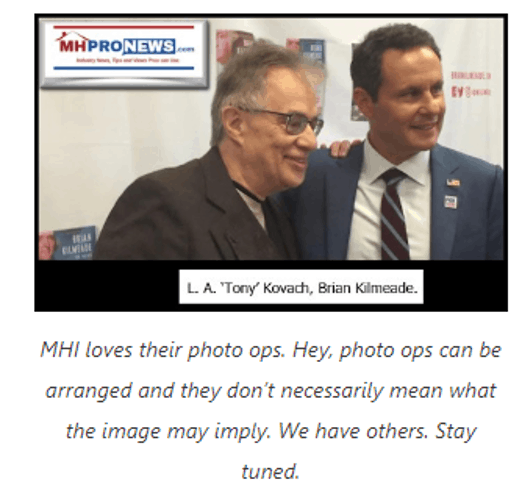 By L.A. "Tony" Kovach – for MHLivingNews.com.
Tony earned a journalism scholarship and earned numerous awards in history and in manufactured housing. For example, he earned the prestigious Lottinville Award in history from the University of Oklahoma, where he studied history and business management. He's a managing member and co-founder of LifeStyle Factory Homes, LLC, the parent company to MHProNews, and MHLivingNews.com. This article reflects the LLC's and/or the writer's position, and may or may not reflect the views of sponsors or supporters.