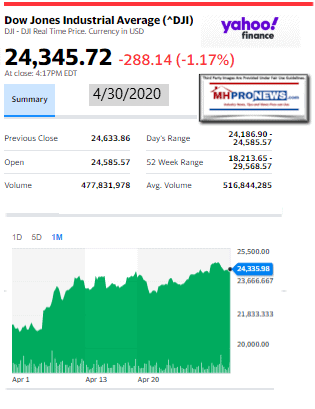 "Traffic sucks. Business doesn't suck yet but the pipeline [of manufactured homes sold] is emptying and then it will suck too." So said a respected manufactured home retailer with years of success under their operation's belt.
By contrast, another industry source is telling MHProNews that they are having record results. More on that further below in our featured focus section of our business-nightly report.
Earlier today, MHProNews did a deep dive on the 'read hot' topic of "CrossModTM homes." That sheds new light on how that Manufactured Housing Institute (MHI) backed program is performing.
The other part of our evening focus headline is about the Office of the Director of National Intelligence (ODNI) press release to MHProNews. It sheds light on the battle between China's bold claim that the U.S. military is somehow responsible for this virus' release vs. those sources that have said the more obvious fact that the outbreak was in Wuhan. That "Chinese Communist Party (CCP) Virus" outbreak was covered up in the early days in a fashion that have caused global chaos, tens of millions of lost jobs in the U.S. and more around the world, and hundreds of thousands of deaths.
Put differently, regardless if the release was accidental or intentional, the effect has been that it was 'weaponized.' That weaponization could – for those who had advanced insights – led to profit opportunities that only relative few would capitalize on.
Beyond our left-right bullet headline recap, visual market snapshots and standard thought-provoking fare is our featured focus report for tonight.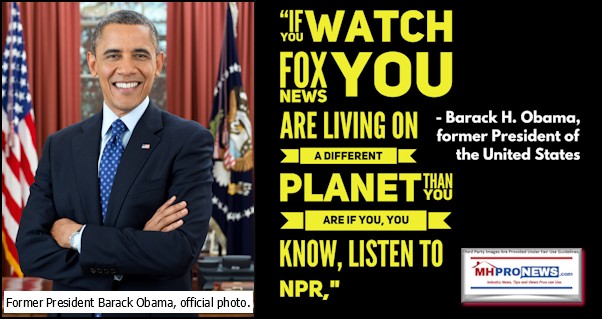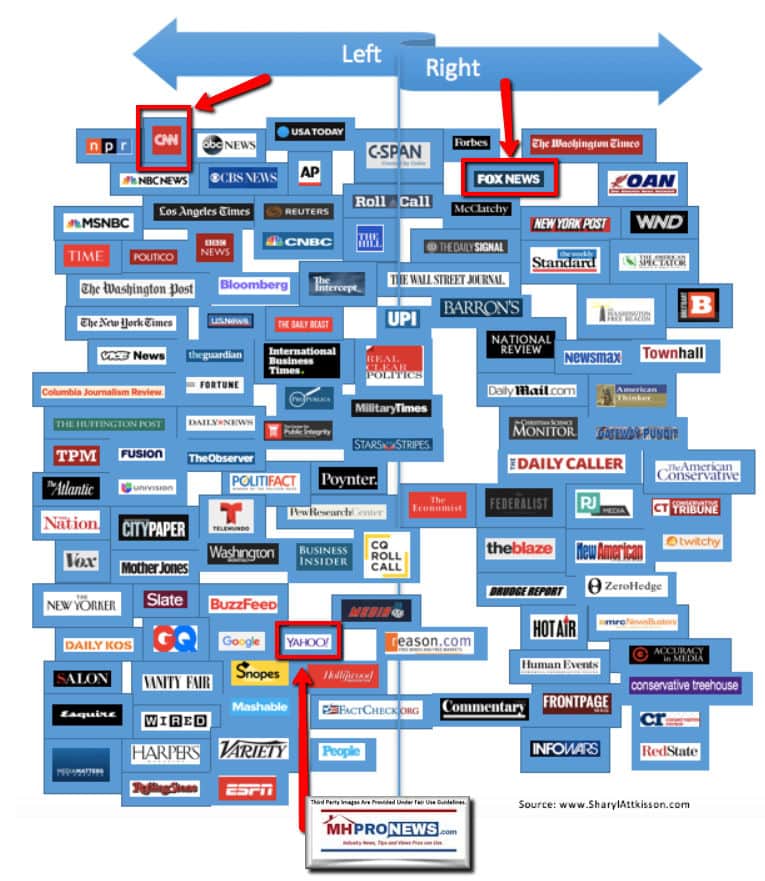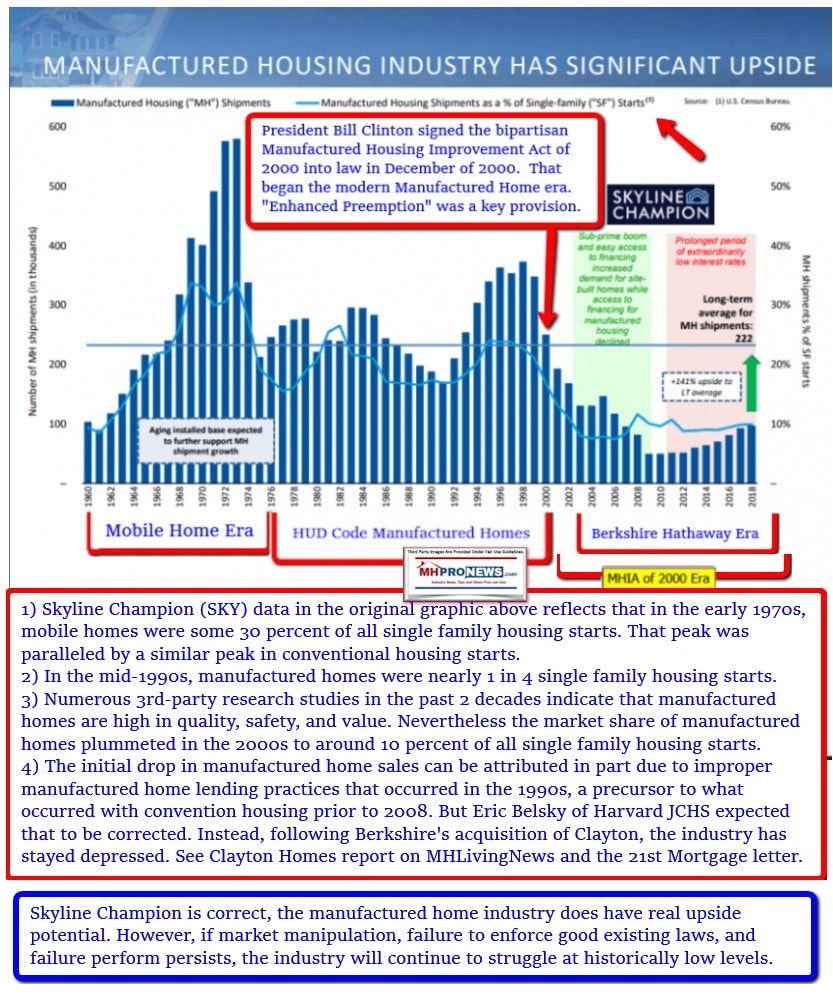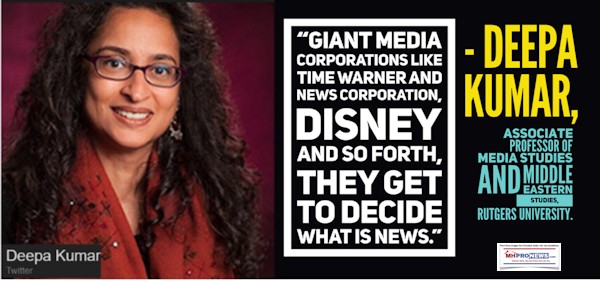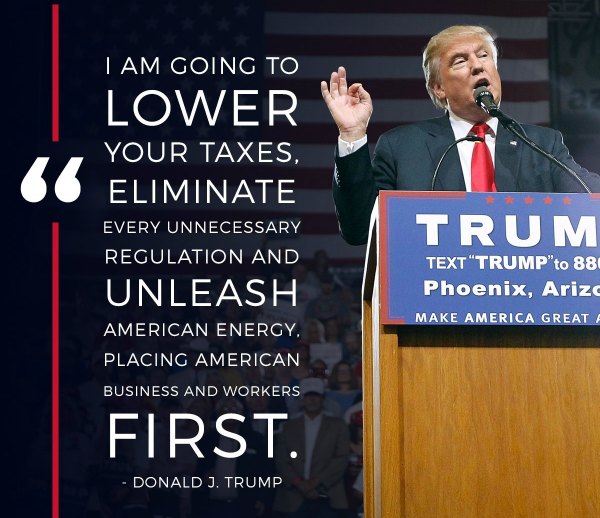 Headlines from left-of-center CNN Business
Missing: Delivery drones
The REV-1 robot is making more deliveries in Ann Arbor, Michigan during the pandemic.
Robots and self-driving cars are sidelined, even as online shopping has exploded
Americans are hoarding cash: Savings rate hits its highest level since 1981
The oil bankruptcies are just beginning. Here's who could be next
LIVE UPDATES Stocks sink after another ugly round of US jobless claims
More than 30 million Americans have filed initial jobless claims since mid-March
Fed expands Main Street lending program to companies with up to 15,000 employees
Volkswagen and Fiat Chrysler postpone restarting US factories
American Airlines posts first loss since its bankruptcy
Global energy use suffers a 'historic shock'
The dark side of working from home: loneliness
US meat plant workers to Trump: We won't show up
Nintendo Switch and 'Animal Crossing' are quarantine bestsellers. Here's why
Gannett has been stonewalling elections for three newspaper unions
A clerk scans a can of sanitizing wipes as she checks out groceries behind a plexiglass panel at a Hy-Vee grocery store Thursday, March 26, 2020 in Overland Park, Kan. Stores have begun installing the shields in checkout aisles as a precaution to protect clerks and help stop the spread the new coronavirus.
This is the most dangerous place in the grocery store
NEW YORK, NY – NOVEMBER 09: Andrew Ross Sorkin and Mark Cuban speak onstage at The New York Times 2017 DealBook Conference at Jazz at Lincoln Center on November 9, 2017 in New York City.
Mark Cuban has a plan to get more Americans working and spending
A woman wearing a mask and gloves tries to use her cellphone on April 22, 2020 in the Queens borough of New York City. The US — with nearly 45,000 deaths and more than 800,000 coronavirus infections — is the hardest-hit country, and healthcare infrastructure in major hotspots such as New York City has struggled to cope.
With new coronavirus tracker, Apple and Google may get their big break in health care
MARKETS
BUSINESSES ADAPT IN A CRISIS
Chik-fil-A Meal Kit
Chick-fil-A is launching a meal kit as more people eat at home
Costco will start requiring customers to wear masks
Ford cancels plans to make electric vehicle
JetBlue will require passengers wear face coverings
Airbnb will make some property owners wait 24 hours between guests
STAYING CONNECTED
BROOKLINE, MA – MARCH 27: Ellie Lyons, an elementary school teacher, meets with her Natick first-grade students on Google Meet from her home in Brookline, MA on March 27, 2020. She has converted the backdrop of the bedroom in her Brookline apartment into a makeshift first-grade classroom to make her students more comfortable. Suburban schools are converting to online education as rapidly as possible as some parents demand more formalized schooling amid the shutdown.
Google makes Meet, its Zoom and Skype competitor, free for everyone
Facebook is taking on Zoom with new video features
These 12 essential apps will make quarantine bearable
Families find creative ways to stay in touch
Facebook is hosting a virtual graduation with Oprah
Headlines from right-of-center Fox Business
SPACE BUSINESS
NASA picks all star line-up to put astronauts on the Moon in 2024
The companies' contracts for NASA's Artemis program are worth a combined $967 million.
POLITICS
Fishing industry pressures New Jersey to let them work again
HEALTHCARE
New York reportedly spent $69M on ventilators that never arrived
MARKETS
Stocks sink on weak data, but Dow and S&P on pace for best months since 1987
Another 3.8 million Americans file for unemployment benefits
OPINION
Truckers are heroes, but proposed limits would threaten families, first-responders
RED HANDED
FEATURES
Wealthy New Yorkers caught hiding billions in Israeli, Swiss accounts
DEEP TROUBLE
LIFESTYLE
NYC's subways grow increasingly dangerous as pandemic grips city
TREAD SOFTLY
MARKETS
Fauci warns states against 'tempting' a coronavirus rebound
TAKING IT TO THE STREET
AMAZON
Road near Bezos home vandalized with 'PROTECT AMAZON WORKERS' graffiti
REALLY BUTCHERING IT
MARKETS
World's largest pork producer struggles to meet gov coronavirus guidelines
SMELL THE ROSES
LIFESTYLE
Industry braces for its make-or-break holiday under coronavirus lock down
SCHOOLS' HARD KNOCKS
COLLEGE
Virus pushes colleges to breaking point, forcing difficult choices about future
BANKS FOR NOTHIN'
SMALL BUSINESS
Small businesses in big banks' back yards may be getting short changed
WAVE THE WHITE FLAG
PERSONAL FINANCE
Coronavirus aid: Is an economic injury disaster loan right for you?
STUDY ABROAD
FORD
Ford looks to competition for lessons on how to reopen factories
RETURN POLICY
MONEY
Walmart received millions in virus relief — here's how much money it gave back
NEW HOUSE RULES
HEALTH
Luxe Vegas resort to make big changes for reopening, unveils 800-step plan
OUT SWINGING
LEGAL
Fan injured by foul ball sues Cubs, MLB years later
WON'T BE SILENCED
NEWS
Coronavirus lockdown protest moves forward after Facebook deletes event
AIR BALL
SPORTS
LeBron James weighs in on NBA season cancellation rumors
TECHNOLOGY
Zoom reveals staggering number of users during coronavirus lock down
MONEY
Why coronavirus hit Michigan's economy harder, longer
MARKETS
Dairy farmers feel coronavirus squeeze as milk sales dry up
MARKETS
Remdesivir's potential against coronavirus drives Gilead stock surge
MONEY
Varney: FBI pulled Gen. Flynn into perjury trap
FOOD & DRINKS
Sweetgreen debuts dinner dishes as coronavirus keeps customers at home
TECH
Coronavirus causes eBay user increase but fewer hires
FOOD & DRINKS
Chick-fil-A launches meal kits as more cook at home
ECONOMY
Consumer spending plummets in biggest drop on record
ECONOMY
Here's how many Americans won't see a paycheck in May
TECH
Big companies caught sharing emails with Google, Twitter, Facebook
MARKETS
Oil prices rally as producers tackle supply glut
RETAIL
Macy's to reopen 68 stores, says all will be operational within 6 weeks
FOOD & DRINKS
Blue Apron CEO banks on coronavirus cooking habits remaining post-quarantine
HEALTH
Poll finds how many Americans 'highly trust' their doctor
MONEY
Rite Aid CEO: People are not taking advantage of drive-thru virus testing
POLITICS
'I can do a lot': Trump considering options to punish China over virus
HEALTH CARE TECH
Pharma giant partners with Oxford to produce potential coronavirus vaccine
ECONOMY
Fed expands Main Street lending program to include bigger businesses
SPORTS
NBA star planning TV event as 'really unfair' pandemic derails graduations
MARKETS
ConocoPhillips to sharply cut oil production as low prices hit earnings
10 Market Indicator Closing Summaries – Yahoo Finance Closing Tickers on MHProNews…
Featured Focus – Where Business, Politics and Investing Can Meet
"We have multiple lots setting sales records in April. Several lots will set records in May. [Our home building] facilities have outsold production last two weeks. Don't believe the noise or the fake news."
Another producer that also retails told MHProNews that they expect March HUD Code shipment data to reflect a 20-30 percent decline. By early next week, that data should be available and will be published by MHProNews.
"I agree about most people overreacting some. Obviously, covid is more contagious than the normal flu virus but people / government are going way overboard in my opinion. My wife disagrees with me though." That from an independent retailer. That source added the following in his emailed message.
 "We are maintaining distance in the office but not wearing masks. Most customers are wearing masks in response to local recommendations about being out in public but we don't have too. When we have to get close as in signing docs we do wear masks. Outside and showing product distancing is no problem. Wiping down door knobs and desks several times a day too. I wear a mask when I go to a store."
Blame Game – Cause and Effect, Who is Responsible?
Meanwhile, Bill Gates has defended China and the World Health Organization (WHO). As MHProNews has previously noted Microsoft has invested billions in China for over 20 years. Regarding WHO, the organization's records indicate that the Gates Foundation was the #2 donor, as was noted by the source below.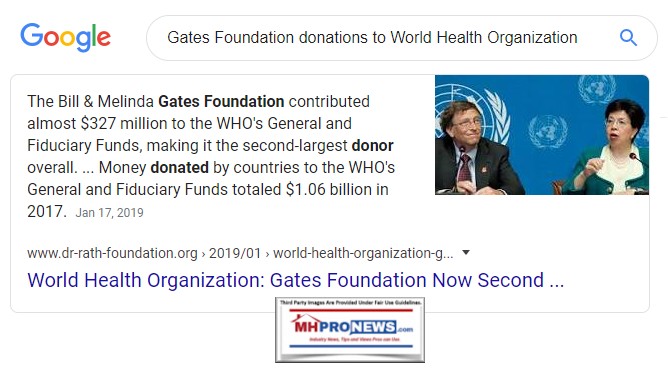 Is it possible that Gates is favoring WHO and the Chinese Communist Party (CCP) over the responsibility for the virus and its harm done to the United States and other nations?
Per the New York Post, "Microsoft co-founder Bill Gates defended China's response to the coronavirus response, saying the country "did a lot of things right."
The challenges of fighting Covid-19 in developing countries, how China and the WHO have handled this crisis, and what to make of wild coronavirus conspiracy theories. Pt. 3 of my GPS interview w/ @BillGates: pic.twitter.com/QJJuAR52SM

— Fareed Zakaria (@FareedZakaria) April 26, 2020
The right-of-center National Review published several pull-quotes from an interview Gates did Sunday with left-of-center CNN.
Microsoft co-founder Bill Gates called allegations that China cost the world valuable time by covering up the origins of the Wuhan coronavirus a "distraction" in an interview Sunday, adding that "China did a lot of things right at the beginning."
Speaking to CNN's Fareed Zakaria on Sunday, Gates pushed back on criticism of Beijing's initial response, saying "

I don't think that's a timely thing, because it doesn't affect how we act toda

y."
"It's not time to talk about that, this is the time to take the great science we have, the fact that we're in this together, fix testing, treatments, and get that vaccine, and minimize the trillions of dollars and many things that you can't even dimensionalize in economic terms that are awful, about the situation that we're in," Gates stated. "

So that's a distraction, I think there's a lot of incorrect and unfair things said, but it's not even time for that discussio

n."
Last week, the head of the Chinese Center for Disease Control and Prevention admitted to state media that the government "

knew there must be human-to-human transmissio

n" of the novel virus, despite his organization saying January 15 that "

the risk of sustained human-to-human transmission is lo

w."
When asked about the World Health Organization's culpability on Sunday, Gates said "basically no," pushing back on President Trump's claim that the organization is "very China-centric."
"In the retrospective, we'll see things the WHO could have done better, just like every actor in this whole picture, but the WHO has a strong connection with one country. That country is the United States," Gates stated. He went on to call the WHO a "

phenomenal organization that we're more dependent on today, to drive things, than we ever have bee

n."
ODNI News Release No. 11-20
April 30, 2020
Intelligence Community Statement on Origins of COVID-19

WASHINGTON, D.C. – The Office of the Director of National Intelligence today issued the following Intelligence Community (IC) statement:
"The entire Intelligence Community has been consistently providing critical support to U.S. policymakers and those responding to the COVID-19 virus, which originated in China. The Intelligence Community also concurs with the wide scientific consensus that the COVID-19 virus was not manmade or genetically modified.
"As we do in all crises, the Community's experts respond by surging resources and producing critical intelligence on issues vital to U.S. national security. The IC will continue to rigorously examine emerging information and intelligence to determine whether the outbreak began through contact with infected animals or if it was the result of an accident at a laboratory in Wuhan."
###
Additionally, a previously sent press release from the office of Senator Jodi Ernst to MHProNews indicated that a "bicameral" letter had been issued to Democratic and Republican leaders in the House and Senate that included these noteworthy pull quotes.

"We were troubled by recent media reports that the National Institutes of Health (NIH) has been funding secretive and dangerous laboratory research at the WIV for many years. 1,2 According to the NIH's website, the WIV is currently authorized by the NIH to receive taxpayer funding for animal research (Assurance ID# F16-00279).3"
"You may be aware that the WIV is the only facility in China designated as a biosafety Level 4 (BSL-4) laboratory, meaning that it handles extremely deadly pathogens and biological agents. According to peer-reviewed research publications, the NIH has funded research at the WIV in recent years that involves capturing and handling coronavirus-infected bats from the same caves COVID-19 is believed to have originated from. 4 "
"To make matters worse, a highly disturbing new report indicates that U.S. State Department cables from 2018 warned of "a SARS-like pandemic" risk related to the WIV's treacherous and sloppy coronavirus research on bats.7 "
The entire letter is linked here.
Failure to warn the world earlier cost lives and economies.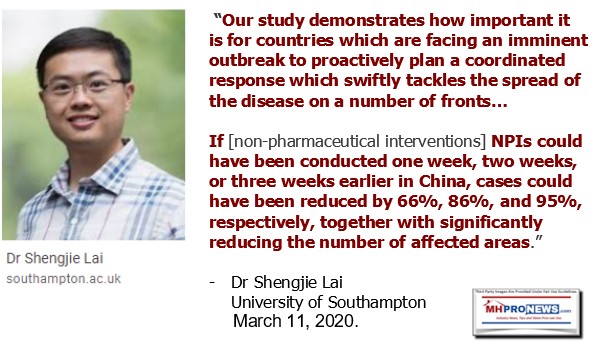 MHProNews has laid out the timeline of events and the flurry of contradictory information that was coming from purportedly trustworthy sources.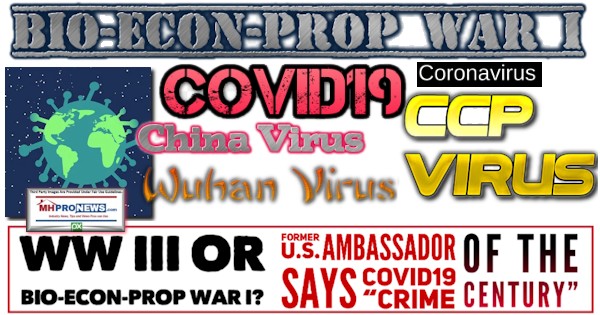 But the letter raises other concerns that MHProNews has been spotlighting for some months. Namely, that if there was Gates Foundation, WHO, national health security research, and intelligence reports, how is it possible that the reports only made it to President Trump in early January? Or how is it possible that the risk was being downplayed by some health professionals, who apparently trusted WHO and China too much?
The facts that are coming in have consistently supported the reports and analysis previously published on MHProNews. We don't claim to have a crystal ball. But we do sift through evidence, ask questions and seek reasonable insights that may point to useful insights. To stay informed, stay connected with your runaway #1 source for manufactured home "Industry News, Tips and Views Pros Can Use." © Where "We Provide, You Decide." ©
Related Reports:
Insiders Update COVID19-Skyline Champion, Financial Analyst Warns Investors Against SKY Stock
Opportunity Knocks. Fixing What's Wrong in Manufactured Housing; plus Sunday MHVille Headline Reports Review 4.19 to 4.26.2020
Manufactured Home Communities REIT Reports April Site and Home Rental Collections, plus Manufactured Housing Investing, Stock Updates
What Andy Gedo – ManageAmerica Partner, Manufactured Housing Institute Supporter – Revealed About Clayton, Cavco and Skyline Champion Manufactured Homebuilders
Bias Confirmation, MHI's SBA PPP Funding Effort, plus Sunday Manufactured Home Headlines Review 4.19.2020
Debate! Current, Former Manufactured Housing Institute Members Battle Over Clayton Homes, MHI, Other Key Member Activities and Industry Performance
Historic Insights; Legacy Housing, Franklin Homes, Other HUD Code Builders and 2020 Tunica Show Cancellation Impact
MMI Exec Michael Glass' Exclusive Analysis on COVID19 Impact on Manufactured Home Communities; Latest 2020 "Parks" Data & Trends
Special COVID19 Economic Data, Report and Projections from Marcus & Millichap, plus Manufactured Home Stock, Investing Updates
Communities, Assoc Exposé – Whistleblower "Leaks" – Lesli Gooch Manufactured Housing Institute (MHI) CEO and Sheila S. Dey, Executive Director Western Manufactured Housing Communities Association (WMA)
MHARR Warns-Not Just Factories, Retailers Need "Essential" Business Designation, plus Manufactured Home Stock, Investing Updates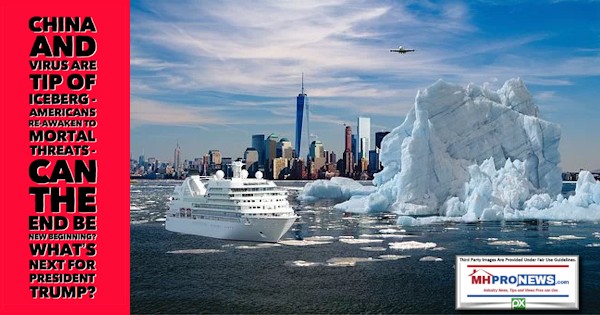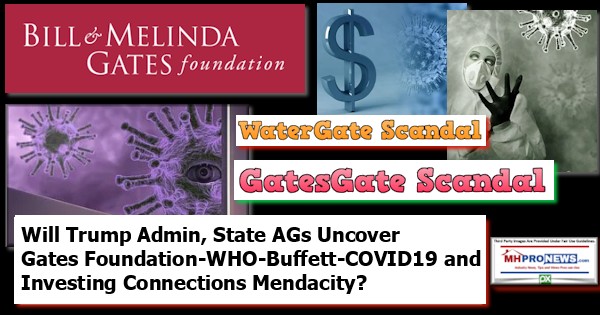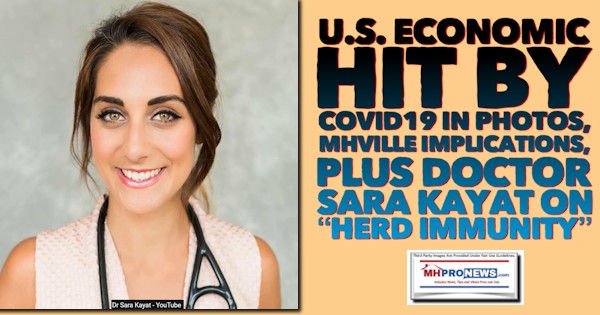 Clayton Update; Pro-Trump Independents vs Anti-Trump MH Communities Green Courte Partners CEO David Lentz? Plus, Manufactured Housing Headlines in Review 3.22 to 3.29.2029
Warren Buffett's Buffet – Revealing Secrets, Unmasking Corruption in Business, Nonprofits or Government – Current, Former Managers or Workers Step Up with Tips, Insights and Whistleblowing
Peter Buffett, Warren's Son on Charitable-Industrial Complex and Philanthro-Feudalism – Insiders Look at Nonprofits, Are They Protecting or Harming Supposed Beneficiaries?
Manufactured Housing Industry Investments Connected Closing Equities Tickers
Some of these firms invest in manufactured housing, or are otherwise connected, but may do other forms of investing or business activities too.
NOTE: The chart below includes the Canadian stock, ECN, which purchased Triad Financial Services, a manufactured home industry lender
NOTE: Drew changed its name and trading symbol at the end of 2016 to Lippert (LCII).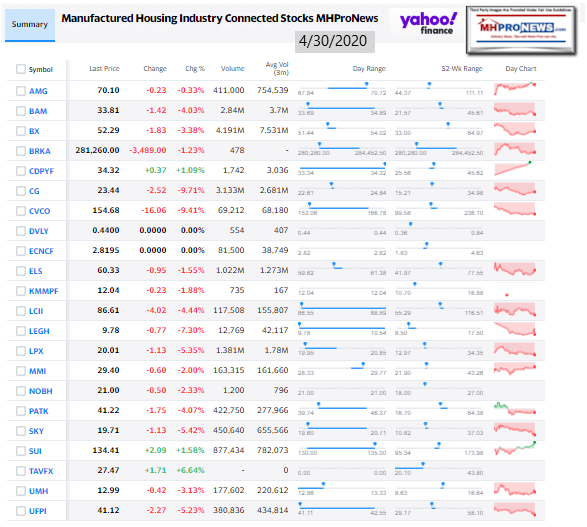 Spring 2020…
Berkshire Hathaway is the parent company to Clayton Homes, 21st Mortgage, Vanderbilt Mortgage and other factory built housing industry suppliers.
· LCI Industries, Patrick, UFPI, and LP each are suppliers to the manufactured housing industry, among others.
· AMG, CG, and TAVFX have investments in manufactured housing related businesses. For insights from third-parties and clients about our publisher, click here.
Enjoy these 'blast from the past' comments.
MHProNews. MHProNews – previously a.k.a. MHMSM.com – has celebrated our tenth anniversary and is in year 11 of publishing.



Learn more about our evolutionary journey as the industry's leading trade media, at the report linked below.https://www.manufacturedhomepronews.com/celebrating-10-years-of-goal-and-solution-oriented-manufactured-home-industry-innovation-information-and-inspiration-for-industry-professionals/· For expert manufactured housing business development or other professional services, click here.
· To sign up in seconds for our industry leading emailed headline news updates, click here.

Disclosure. MHProNews holds no positions in the stocks in this report.
2019 Year-End Totals Reveals Decline in New HUD Code Manufactured Home Production, Shipments vs. 2018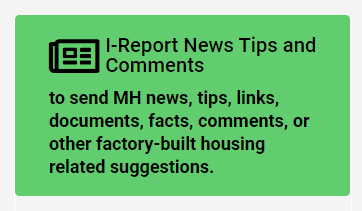 That's a wrap on this installment of "News Through the Lens of Manufactured Homes and Factory-Built Housing" © where "We Provide, You Decide." © (Affordable housing, manufactured homes, stock, investing, data, metrics, reports, fact-checks, analysis, and commentary. Third-party images or content are provided under fair use guidelines for media.) (See Related Reports, further below. Text/image boxes often are hot-linked to other reports that can be access by clicking on them.)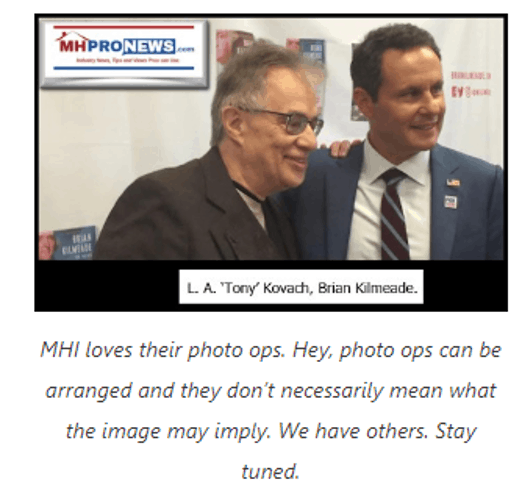 By L.A. "Tony" Kovach – for MHLivingNews.com.
Tony earned a journalism scholarship and earned numerous awards in history and in manufactured housing. For example, he earned the prestigious Lottinville Award in history from the University of Oklahoma, where he studied history and business management. He's a managing member and co-founder of LifeStyle Factory Homes, LLC, the parent company to MHProNews, and MHLivingNews.com. This article reflects the LLC's and/or the writer's position, and may or may not reflect the views of sponsors or supporters.
http://latonykovach.com Connect on LinkedIn: http://www.linkedin.com/in/latonykovach