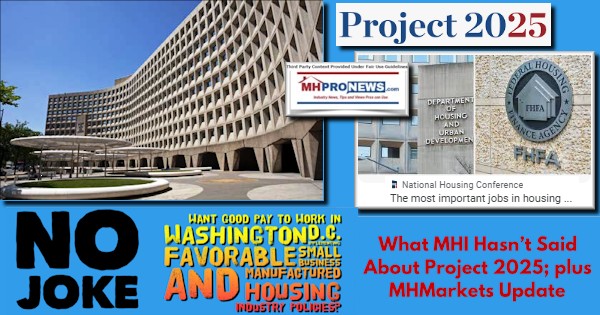 This may sound hypothetical to some at first, but it is not, as those who carefully read and grasp this report and analysis will discover. Imagine having people working at HUD who would stand ready to implement the 'enhanced preemption' provision that the Manufactured Housing Improvement Act of 2000 (MHIA) made law by a widely bipartisan margin. Or imagine having a new team of professionals in leadership roles going to work at the Federal Housing Finance Agency (FHFA) ready to mandate – not suggest, mandate – that Fannie Mae and Freddie Mac are supposed to fulfill as part of their Duty to Serve (DTS) Manufactured Housing by establishing a sustainable and money saving for consumers lending program. The concerns by some in MHVille that independent manufactured housing lenders are in the process of being 'Claytonized' could be avoided by establishing GSE DTS chattel and mortgage lending as operational realities.
Or what if the Department of Energy (DOE) had scores of common-sense conservatives going to work there? Picture professionals who don't feel the urge to impose energy standards designed for conventional housing to be applied in a costly and disruptive fashion on HUD Code manufactured homes?
All of that is literally possible, and possibly more via Project 2025. Those who promote Project 2025 are policy wonks at 'think tanks' who have studied the problems at the federal level in the U.S. and believe that implementing Project 2025 is vital part of the solution.
"This…is an invitation for you the reader—Mr. Smith, Mrs. Smith, and Ms. Smith—to come to Washington or support those who can" go to work in D.C. So says the "Presidential Transition Project" known as "Project 2025." "Our goal is to assemble an army of aligned, vetted, trained, and prepared conservatives to go to work on Day One to deconstruct the Administrative State."
There are thousands of federal jobs, often high paying, that open with a new administration. Odds are good that some in MHVille could get a pay boost and federal benefits by applying for this 'conservative' plan.
Project 2025 is a coalition of conservative-leaning organizations that plan to organize 'an army' of thousands of Americans who are ready, willing, and able to go to work in the federal government to help 'President Trump or another conservative president' by being prepared to take the jobs held by 'the deep state' or the 'administrative state' that in the past slowed or thwarted good conservative policies from being implemented.
Per Project 2025: "The next conservative President will enter office on January 20, 2025, with a simple choice: greatness or failure.  It will be a daunting test, but no more so than every other generation of Americans has faced and passed.  The Conservative Promise represents the best effort of the conservative movement in 2023—and the next conservative President's last opportunity to save our republic."
If that sounds important, it is. While many would not be prepared to be part of such a historic move to recapture conservative American ideals, there are obviously those who will.
What About MHI on Project 2025?
One might think that the Manufactured Housing Institute (MHI), the industry's self-proclaimed national post-production and production trade group that represents "all segments" of manufactured housing, would be 'all over' this opportunity. From MHI's vantagepoint, if they are sincere in their claims to implement policies like those mentioned above – why have they not already encourage hundreds, perhaps thousands of people experienced in manufactured housing who are of the MAGA, America First, Trump mold and suggest they apply to go to work for the next conservative president? If getting authentic reforms, vs. window dressing, at the federal level is important to MHI, isn't Project 2025 just such a possible opportunity?
But there is no known evidence that Project 2025 is on MHI's radar in such a transformative manner. At least they haven't broadcast such a position publicly.
MHProNews asked Bing's AI chat function the following inquiry.
> "Has the Manufactured Housing Institute (MHI) or any MHI member trade publications or bloggers reported on Project 2025?" Per Bing AI's response, the following.

I have searched the web for you and found some information. The Manufactured Housing Institute (MHI) is a national trade organization that represents all segments of the factory-built housing industry, including home builders, retailers, community operators, lenders, suppliers, and affiliated state organizations1. However, I could not find any information on Project 2025 on their website or in their press releases2.
I also searched the web for any MHI member trade publications or bloggers that might have reported on Project 2025 but could not find any relevant information."
The next question was also posed to Bing's AI Chat.
>"Has MHProNews reported on Project 2025?"

Yes, MHProNews has reported on Project 2025. According to the website, Project 2025 is a presidential transition project that aims to prepare and seize the day for the upcoming presidential transition in January 2025. It is a collaboration of more than 50 conservative organizations that are joining forces to prepare for the transition1. The project is described in detail in a nearly 1,000-page handbook2.
Learn more:
There is evidence from this and the prior Bing AI search above that only ManufacturedHomeProNews.com (MHProNews.com) have reported on the potential for Project 2025 as an opportunity for pro-manufactured housing industry professionals to apply for the opportunity to serve 'the next conservative president' when he is sworn in on January 20, 2025.
A prior search result posted in this report revealed no apparent mention of this by MHI or MHI linked bloggers or trade publications. Why isn't MHI attempting to change the culture in Washington, if they actually do want change?
With that evidence-based and commonsense preface, Part I that follows are items from the Daily Signal, the news arm of the Heritage Foundation, which is one of the leading forces involved in Project 2025. Part II of this report will provide additional related information, noting that MHProNews may do a follow up to this report.
Part I
Per the Daily Signal with permission to MHProNews is the following. Note that MHI had our prior reports on this topic, and the Daily Signal's/Heritage and related information available to them months ago, as this post by Fred Lucas is dated
Project 2025 Offers Road Map for Next President
OXON HILL, Md.—The Heritage Foundation and a small army of conservative allies on Friday launched the 2025 Presidential Transition Project, also known as Project 2025, calling for reining in federal agencies and curbing political weaponizaiton.
"For the most powerful think tank in America, it would be very easy to go it alone," said Ed Corrigan, president of the Conservative Partnership Institute, referring to The Heritage Foundation. "This has been really a team effort, 50 different conservative organizations contributed to this. That's what makes this a historic product."
Policy and personnel recommendations dot Heritage's blueprint for the next conservative president. (The Daily Signal is Heritage's multimedia news organization.)
The first pillar of the plan is Heritage's book "Mandate for Leadership 2025: The Conservative Promise," which sets forth policy proposals touching on virtually every government agency. The second pillar is the concept that personnel is policy. The third is a call for training and the fourth recommends executive orders to advance conservative policy.
"This has never happened. We've never had this coming together in our movement to prepare for one thing—Day One, January 2025," said Paul Dans, director of the 2025 Presidential Transition Project, referring to Jan. 21, 2025, when the next president will be sworn into office.
"What brings all these organizations together is our common theme to take down the administrative state, the bureaucracy," Dans said. "The bottom line is we need to have an army of conservatives ready to march in on Day One."
Dans stressed that the effort includes examining the 50 states for useful and practical knowledge outside Washington. The alliance of conservatives will be involved in recruiting and training officials.
Ken Cuccinelli, the Trump administration's acting deputy secretary of homeland security, wrote Project 2025's chapter on the Department of Homeland Security.
"We don't agree on everything all the time—you may have noticed that in the conservative movement—but we reflect alternative options, and DHS is a good example of this," said Cuccinelli, a former Virginia attorney general who now is part of The Center for Renewing America. "We start out with a recommendation which may surprise some of you, to get rid of the Department of Homeland Security."
Cuccinelli said he didn't want to bet on that:
We don't mean get rid of the missions. We mean [make them] better managed from the national standpoint, how American security is protected. We go through agency by agency as well, including some of the things we think we should get rid of, like the TSA [Transportation Security Administration]. There should be security, but government doesn't need to run that.
"The peaceful transition of power is an awesome responsibility. I would have given my right arm to have the book on the tables out there," Rick Dearborn, former deputy chief of staff for President Donald Trump and also executive director of Trump's presidential transition team in late 2016 and early 2017.
Dearborn, who was referring to copies of "Mandate for Leadership 2025," is now a Heritage visiting fellow on the Presidential Transition Project. ##
Fred Lucas is chief news correspondent and manager of the Investigative Reporting Project for The Daily Signal. Lucas is also the author of "The Myth of Voter Suppression: The Left's Assault on Clean Elections."

Part II – Additional Information with More MHProNews Analysis and Commentary 
Some of the articles that previously cited Project 2025 on MHProNews are as follows.
IDing Core Problems – Offering Fixes – 'Project 2025-Mandate for Leadership' – Concerns, Facts, Emerging Cures, Plans, and Analysis; plus MHVille Markets Update
'Americans Subject to Bureaucracy Tyranny'-Supreme Court Case Loper Bright Enterprises v. Raimondo–'Many Bureaucrats Don't Give a D-mn About Voters;' Chevron Deference Amicus Brief; plus MHStocks
For those who look deeply at those prior articles, they not only give readers access to the Project 2025 information, but also provide examples of how that could make a difference for America in general and manufactured housing more specifically.
Per informed sources deemed reliable, MHI CEO Lesli Gooch, and several 'senior' MHI members corporate leaders are readers of MHProNews.
So, even if MHI somehow missed Project 2025's stories reported in conservative media, they should have seen it on MHProNews.
Yet, months later, there is no mention of the full Project 2025 book or articles on MHI's prior or newly updated website. Recall the Bing search noted above said there is no evidence of any press release by MHI on Project 2025.  A search of the newly refreshed MHI website reveals that there is no post on Project 2025 either. If MHI is serious about getting good existing laws properly implemented, then why not?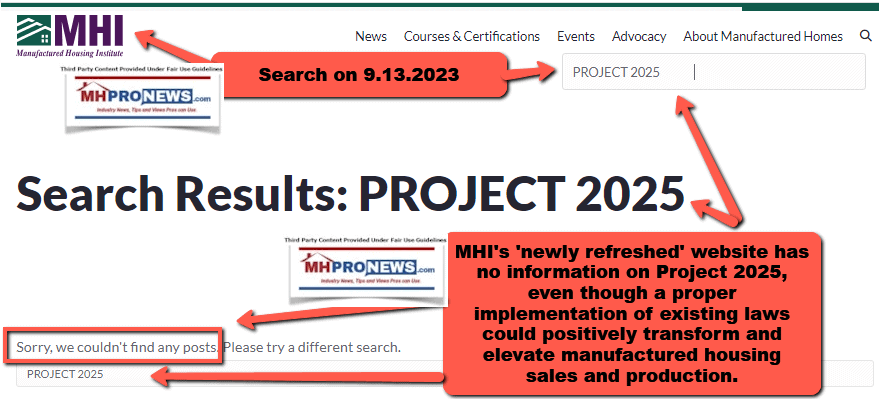 Ponder the following for a few moments. On MHI's 'newly refreshed' website, there is no information on Project 2025, even though a proper implementation of existing laws could positively transform and elevate manufactured housing sales and production. MHI's own leaders have said they 'want' those good laws implemented, as a few pull-quotes from MHI below reflect. Okay, if so, then why haven't MHI leaders pushed Project 2025 themselves?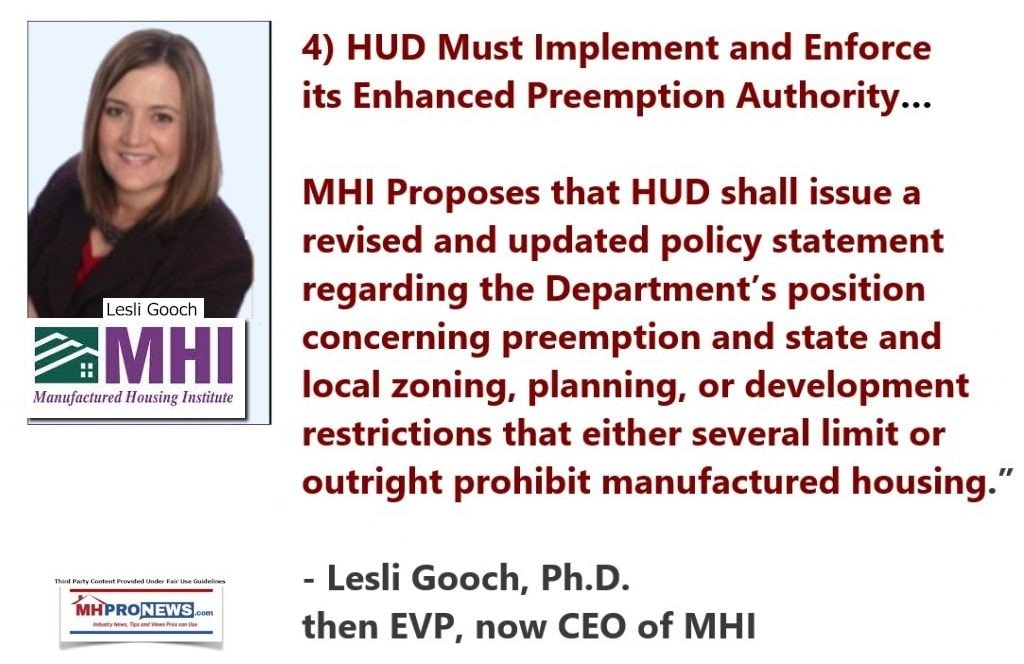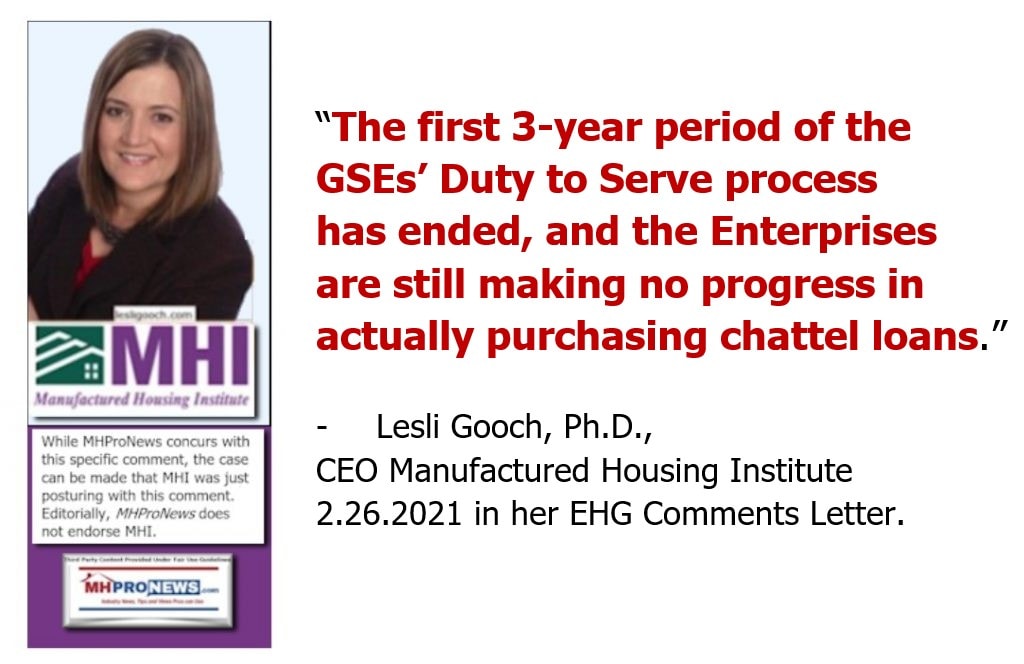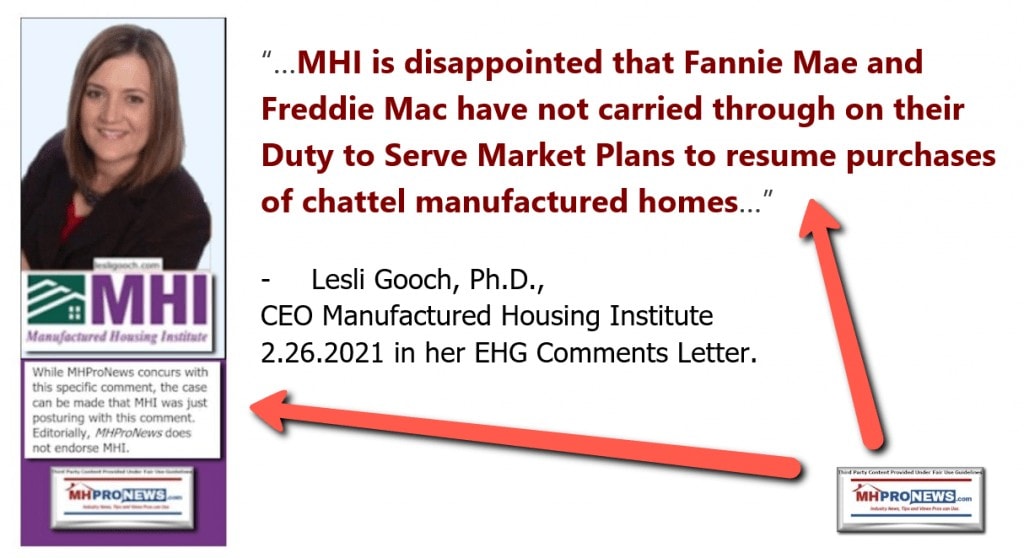 But if MHI's inner circle of leadership were truly "disappointed" and sincere in those claims, the evidence-based case could be made that they would be suing to get those laws properly enforced. Why haven't they done so?
The answer for that question is increasingly self-evident.
MHProNews has been laying out the growing evidence from various sources in recent years that indicate that MHI leaders tell their independent members that they want favorable existing federal laws to be properly enforced. Remarks like those above from Lesli Gooch, Ph.D., their CEO at this time are indications of that posturing, which is arguably done for the benefit of the industry consolidators who have for some years been 'in charge' at MHI.  But remarks like the ones below from prior MHI chairman Tim Williams of 21st Mortgage Corporation provide ample reasons to doubt MHI's merely verbalized claims.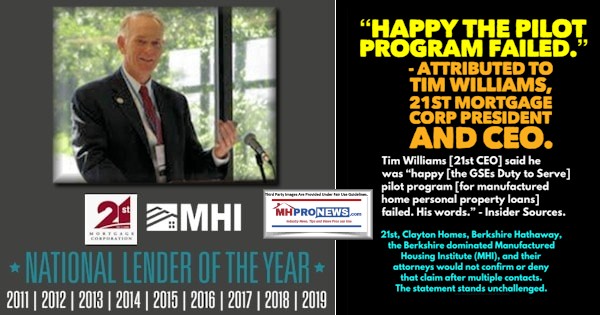 That remark by Williams posted above was weeks before it became publicly known that neither of the GSEs did anything to advance a program. Coincidence? Or useful to 21st insider information?
But if there was any doubt that MHI is only posturing on DTS (as an example), were Dr. Gooch's own words to the July 2023 FHFA listening session with Fannie Mae and Freddie Mac cited below.
You Can't Make This Up – Lesli Gooch, Ph.D., Manufactured Housing Institute CEO Proclaims – 'I Commend the Teams at FHFA, Fannie Mae, and Freddie Mac' – Saturday Satire; plus MHVille Markets Update
What's next from MHI's CEO or senior staff? Will a similar faux pas on "enhanced preemption" be next to be skewered by MHI? Given that it has occurred on DTS, it is no longer as difficult to imagine that MHI might 'accidentally' torpedo efforts to properly implement federal preemption at HUD.
MHLivingNews asked, and obtained, a reaction to the above fumble on DTS from MHARR's President and CEO, Mark Weiss, J.D.  See Weiss' comments in response to Gooch's comments on DTS in the report linked below.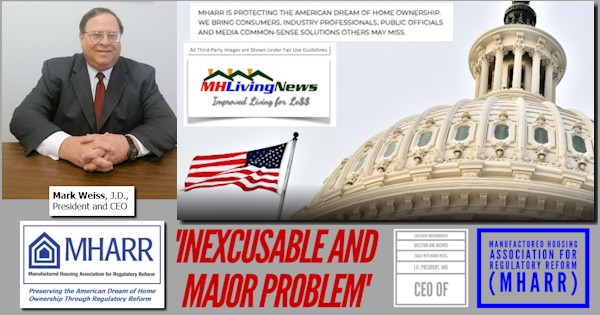 But MHI has produced a steady diet of arguably paltering messages that appear to make them seem like they want favorable federal laws for manufactured housing to actually be fully implemented, at least not at this time.
For instance, MHI launched a suit to stop the implementation of the DOE rule only after months of an intensive effort by MHARR and MHProNews to expose the history of how the regulations had been quietly fostered by MHI with DOE.  See the MHProNews Q&A with Danny Ghorbani on that topic at this link here.  Why didn't MHI do so sooner? Why haven't they sued to get DTS, FHA Title I, or HUD and enhanced preemption back on track with what federal law requires? Tiny house backers are suing, and they have no federal law in their corner. So, why hasn't MHI sued, when there are federal laws to rely upon?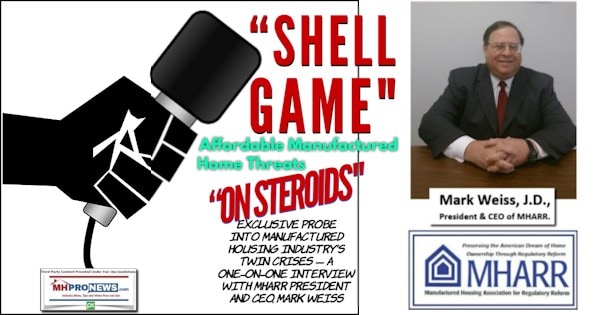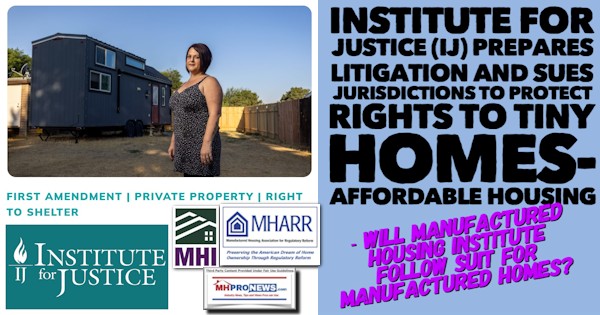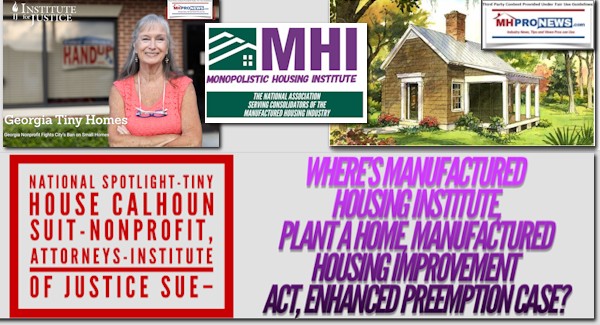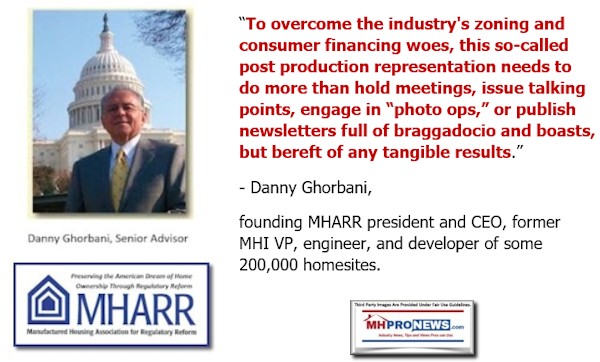 Any or all of these issues – zoning/placement, more competitive lending access, and DOE regulations – could be benefited, at least in theory – by a proper staffing and implementation of Project 2025. The fact that only MHProNews is raising this opportunity is to the obvious shame of MHI.
Odds are that Project 2025 won't recommend to a conservative administration a card-carrying member of Antifa or some deep blue Democratic voters. The candidates, say Heritage and the project's allies, are frankly asking for conservatives to apply, who they say will be 'vetted.'
That this next administration's project could work was aptly exemplified by the picks made by deposed President Trump to the U.S. Supreme Court. Several of those picks for SCOTUS (Supreme Court of the United States) came from lists submitted and vetted by groups like Heritage. Meaning, the same types of people now involved in Project 2025.
That such a project is needed is made obvious by some of the challenges that the Trump Administration faced from within the federal bureaucracy. MHProNews reported on that in articles like the one linked below.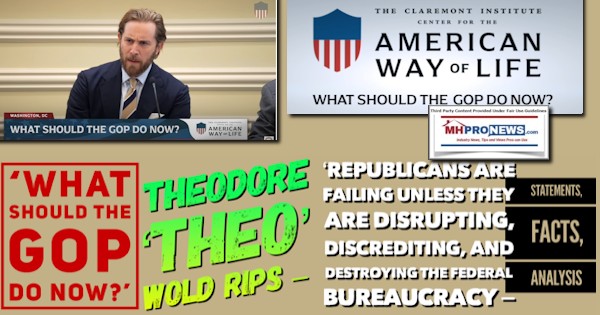 MHProNews editorially sees significant potential value to Project 2025. Since this is one more example of MHI missing the boat, it could be part of an array of efforts offered by a new national trade group, see that report, linked here.
The evidence and arguments associated with a new antitrust suit launched against specific MHI members are among the reasons for industry pros and affordable manufactured housing advocates to take up this cause.
Several manufactured home communities (a.k.a. 'mobile home parks) owner/managers have been hit by national class action suit launched by DiCello Levitt, Hausfeld, and Myron M. Cherry & Associates as attorneys for the manufactured home community residents who are the plaintiffs in the class action antitrust case. The action was filed in United States District Court Northern District Of Illinois Eastern Division and is styled as follows. CARLA HAJEK and GREGORY HAMMERLUND, individually and on behalf of all others similarly situated, Plaintiffs, vs. Datacomp Appraisal Systems, Inc.; Equity Lifestyle Properties, Inc.; Hometown America Management, L.L.C.; Lakeshore Communities, Inc.; Sun Communities, Inc.; RHP Properties, Inc; Yes! Communities, Inc.; Inspire Communities, L.L.C.; Kingsley Management, Corp.; And Cal-Am Properties, Inc., defendants in Case No. 23-cv-6715.
The case pleadings and related report published by MHLivingNews are found at the link further below.
Left-leaning ABC News said the: "Lawsuit claims mobile home park conspired to fix and inflate lot rental prices. A lawsuit seeking class-action status accuses nine mobile home community management companies and a mobile home market data provider of conspiring to fix and inflate lot rental prices at more than 150 locations across the U.S."
Left-leaning Reuters said: 'Mobile Home Park Owners Accused of [Site Fee-Lot] Rental Price Fixing in New Lawsuit.' However, the most extensive coverage so far appears to be on MHProNews and MHLivingNews.
The suit cites the Manufactured Housing Institute (MHI), but the association has not (yet?!) been named. Quoting the pleadings: "Additionally, as of July 2019, Defendants Datacomp, ELS, Hometown America, Sun Communities, RHP, YES! Communities, and Inspire Communities are all members of the Manufactured Housing Institute ("MHI")."
The pleadings in Case No. 23-cv-6715 stated: "ELS and Sun Communities have been on the MHI Board of Directors during the Relevant Time Period. Additionally, MHI organizes numerous industry meetings and events throughout the year, including MHI Congress & Expo, the MHI National Communities Council ("NCC") Spring Forum, the MHI Annual Meeting, the NCC Fall Leadership Forum, and the MHI Winter Meeting. Defendants, including Datacomp, ELS, RHP, and YES! Communities, have all been exhibitors at MHI Congress & Expo during the Relevant Time Period. Trade association membership and events provide Defendants additional opportunities to collude."
That last line: "Trade association membership (i.e.: MHI and their state association affiliates)" and events provide Defendants additional opportunities to collude" could be a signal of what is looming from that case, and/or possibly others that may follow in their wake.
MHI, Datacomp, and an outside attorney for MHI have been contacted for comments by MHProNews. But they have thus far declined to remark about the case. A search with the Bing AI chat function provided the reply shown to the inquiry below.
>> "Has the Manufactured Housing Institute or Datacomp responded to antitrust suit allegations?"

"According to a recent article on Manufactured Home Pro News, several members of the Manufactured Housing Institute (MHI), including Datacomp, have been hit by a big antitrust lawsuit1. The lawsuit alleges that nine mobile home community management companies and a mobile home market data provider conspired to fix, raise, and systemically inflate mobile home lot rental prices as more than 150 locations across the United States. The suit alleges that since 2019, the mobile community management companies have used competitively sensitive, non-public market data provided by Michigan-based Datacomp Appraisal Systems Inc. to exchange pricing information and conspire to systematically devise mobile home lot rent increases1.
However, I could not find any information regarding whether the Manufactured Housing Institute or Datacomp has responded to these allegations."
Bing linked several MHProNews reports in those remarks.
MHProNews noted that the new class action case has been the runaway most read topic on their site, which is reportedly the largest trade publication serving manufactured housing professionals.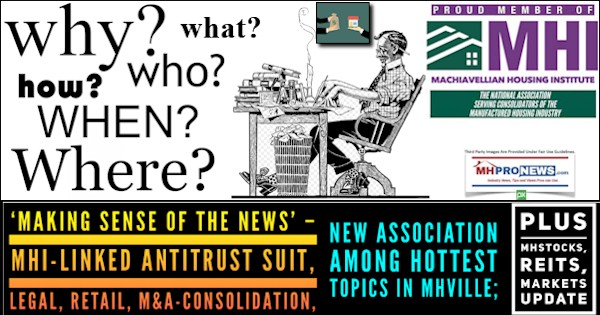 The MHI-members linked antitrust suit appears to affirm concerns long raised by MHProNews about possible antitrust, RICO, and other legal violations occurring in manufactured housing raised in reports like the one linked below.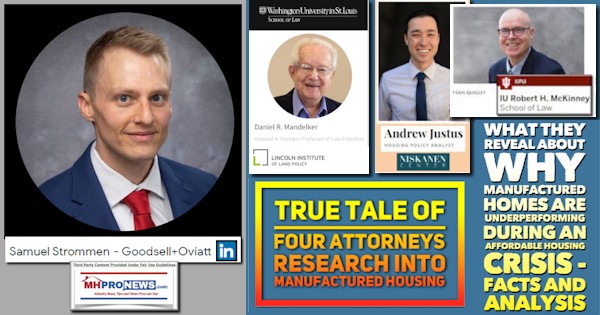 There are an array of possible steps that could be deployed to move the U.S. back in the direction of federal, state, and local governments that work for the people as opposed to benefiting mainly insiders. Trade associations are supposed to be a tool to advance the cause of smaller firms that don't have the same access to resources that larger firms possess.  But when trade groups don't stay faithful to their mission, as MHARR arguably has done for approaching 40 decades, the disconnect between claims made (by say MHI) and the actual actions must occur. That is what happened to the U.S. Chamber of Commerce, when Dr. Richard Rahn, Ph.D., exposed what he said were actions by the Chamber on behalf of big businesses that apparently conflicted with the interests of small businesses. Meaning, what has happened at MHI is apparently not a one-off.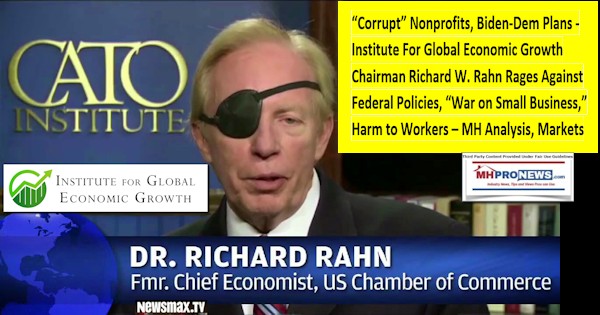 Instead of MHI 'partnering' with other housing trade groups, why aren't they partnering with MHARR?
That 'the system' can work is evidenced by reports like the one below.
Billionaire Ryan Salame Hit with $1.5 billion Fine After Guilty Plea; Politicos 'Bought and Paid for List' of Politicians; How D.C. Work$ and MHIndustry Import; plus MHVille Markets Update
There are several positive things that a national post-production trade group can and should be doing for manufactured housing.  Encouraging industry pros to be considered for inclusion in Project 2025 could be part of the list. See the related reports to learn more.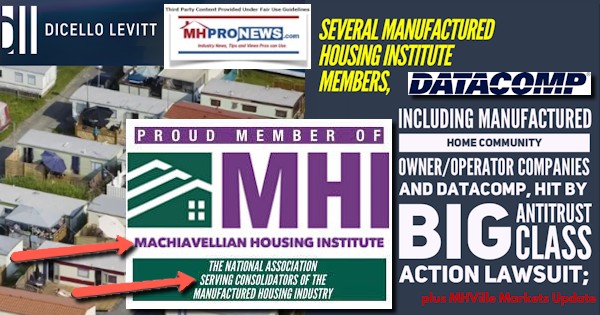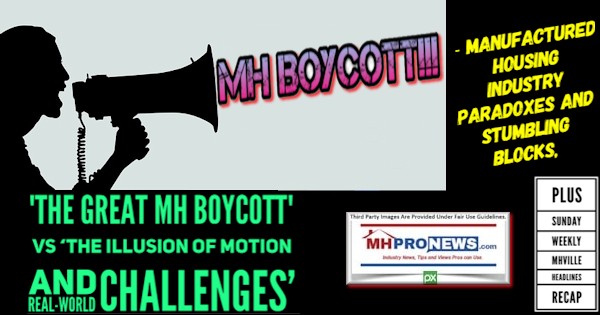 'Lawfare' Target – America First Legal Sues for Allegedly Misleading Shareholders; Cornelia Woll-Trends in Corporate Crimes; Lessons for Manufactured Housing Industry; plus, MHVille Market Updates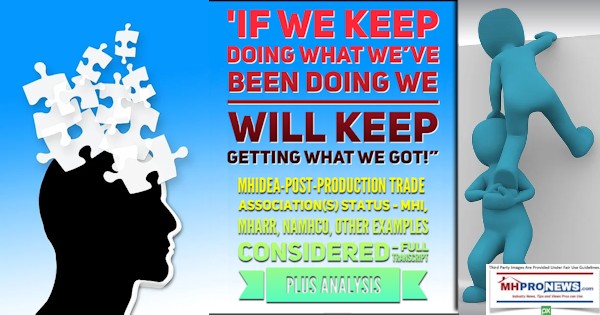 Part III. Daily Business News on MHProNews Markets and Headline News Segment
Headlines from left-of-center CNN Business – from the evening of 9.13.2023
Stark warning
Ford's former CEO has words of caution for both the UAW and automakers
A person walks along a basement hallway in building BV100, during a tour of Google's new Bay View Campus in Mountain View, California, on May 16, 2022.
Google is laying off hundreds in its recruitment division
Barbie merchandise is displayed at a Macy's store on July 25, 2023 in Corte Madera, California. Retailers around the world are seeing a surge in sales of Barbie-influenced fashion and accessories as the new movie sets box office records. The Barbie movie brought in $155 million in the first three days of domestic ticket sales.
Barbie toy sales shoot up 25% after film's release
A still from Marvel Studios' Ant-Man and The Wasp: Quantumania, which kicked off phase 5 of the Marvel Cinematic Universe.
Marvel visual effects workers unanimously vote to unionize
A worker adjusts cuts of bacon for sale at a butcher shop in the Union Market district in Washington, D.C., US, on Tuesday, Aug. 30, 2022.
Here's what got cheaper and what got more expensive at grocery stores last month
Former President Donald Trump and Kristen Welker
Trump set for 'Meet the Press' interview Sunday as Kristen Welker takes over as moderator
01 dunkin donuts new drink 091223 press photo
Dunkin's newest pumpkin drink contains actual donuts
FTX founder Sam Bankman-Fried leaves Federal court, Wednesday, July 26, 2023, in New York.
Bankrupt FTX gets permission to liquidate crypto assets
A car is seen downed on the side of a road in Crystal River, Florida on August 31, 2023, after Hurricane Idalia made landfall. Idalia barreled into the northwest Florida coast as a powerful Category 3 hurricane on Wednesday morning, the US National Hurricane Center said. "Extremely dangerous Category 3 Hurricane #Idalia makes landfall in the Florida Big Bend," it posted on X, formerly known as Twitter, adding that Idalia was causing "catastrophic storm surge and damaging winds."
Car insurance rates just had their biggest annual jump in 47 years. This is why
Customers shop at a new West Elm store at the Hillsdale Shopping Center in San Mateo, Calif. on Wednesday, Jan. 15, 2020.
Furniture companies in a rut as fewer people buy big-ticket items
France orders Apple to pull iPhone 12 off shelves for high radiation levels
US consumer prices continued to rise last month — but the Fed probably won't raise rates
White House sends letter to news execs urging outlets to 'ramp up' scrutiny of GOP's Biden impeachment inquiry 'based on lies'
Here's why Apple's charger switch is such a big deal
Missed out on summer travel? Airline tickets will be cheaper in the fall
Bill Gates, Elon Musk and Mark Zuckerberg are meeting in Washington to discuss future AI regulations
American Airlines makes a drastic cut to profit forecast as fuel prices soar
Europe probes China's electric car subsidies as imports soar
Birkenstock heads for Wall Street in another blow to Europe
CEOs are having their worst year in decades
Chinese insurance boss sentenced to life in jail for corruption
'A spit in the face.' Electric vehicle plans worry a Midwest auto town
China says it hasn't issued any ban on Apple's iPhone
Note: to expand this image to a larger or full size, see the instructions
below the graphic below or click the image and follow the prompts.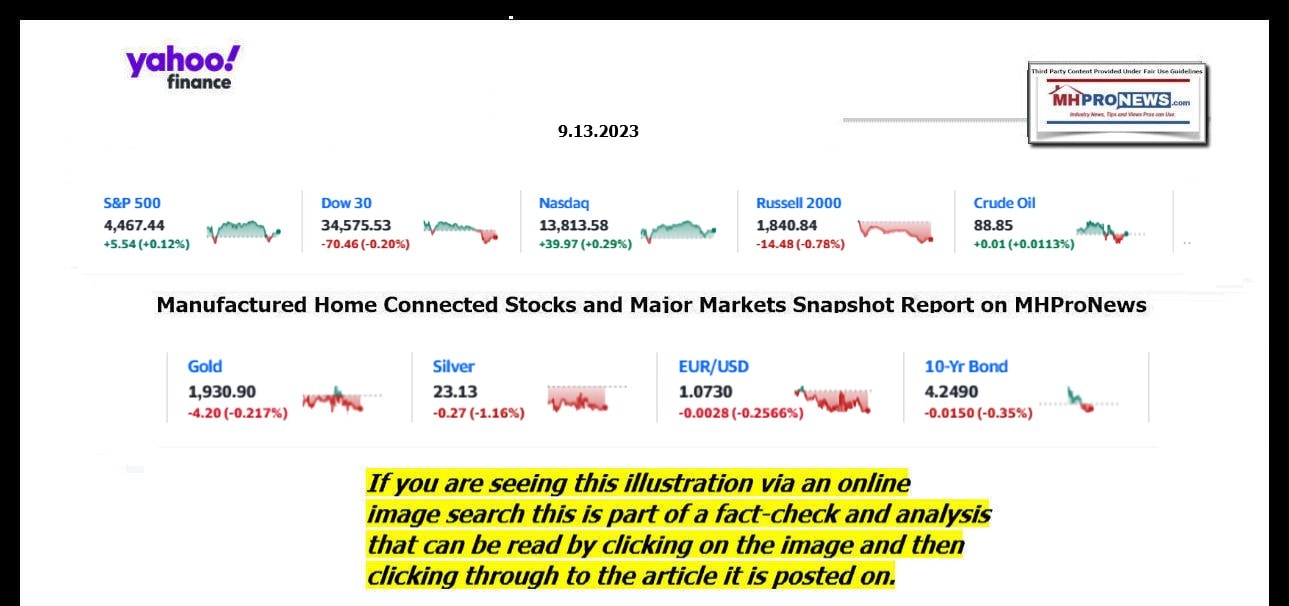 WH Spokesman: Joe Was on Hunter's Calls Out of 'Love'
The White House at first denied President Joe Biden ever spoke with business associates of his son Hunter Biden as vice president, but after mounting evidence presented by House Republicans called that into question, the narrative shifted: he was on the calls, but no business was discussed. Insisted spokesman Ian Sams: He calls his other family members to check in to see how they are doing. He loves them. They are a tight-knit family." [Full Story]
Trump Indictments
Judge Issues Protective Order for Evidence in Trump Docs Case
Hanson: Dems Destroy US Image With Trump Attacks | video
Prosecutors Cite Fairness in Urging Single Trial
Putin: Trump Prosecution Shows 'Rottenness' of US Politics
MSNBC Columnist: Trump 'Must Die in Prison'
Trump Seeks Disqualification of Judge in Federal Election Case
Prospect Fading for Quick Start of Trump Georgia Trial
Meadows Appeals to Move Ga. Case to US Court
Trump: 'They Indicted Me Because I'm in First Place' | video
Newsmax TV
Burlison: Biden 'Trying to Activate' Media
Comer: Inquiry 'Another Tool' to Get Bank Records | video
Larry Elder: I Make the RNC 'Uncomfortable' | video
McCormick: Alleged CIA COVID Bribe Probed | video
MTG: Full Power of House to Be Thrown at Biden | video
Tuberville: Ball in Schumer's Hands on Military Holds | video
Nigel Farage: Biden Following Obama's Weakness on Iran | video
Blackburn: New 'Axis of Evil' Is Top Concern for US | video
Newsfront
WH Blames NYC Mayor for Migrant Crisis
The Biden administration is blaming New York City Mayor Eric Adams for the migrant crisis there, telling NBC Adams doesn't have an exit strategy…. [Full Story]
Tim Scott Presses RNC on Debate Rules
South Carolina Sen. Tim Scott's presidential campaign is pressing the [Full Story]
Hunter Biden Sues Ex-Trump WH Aide Over Infamous Laptop
Hunter Biden on Wednesday filed suit against a former Trump White [Full Story]
Related
WH Spokesman: Biden on Hunter's Calls Out of 'Love'
White House Tells Media: Attack Impeachment Effort
McCarthy Threatened With 'Vacate the Chair' Vote
McCarthy Orders Formal Biden Impeachment Inquiry
Gaetz to Newsmax: McCarthy 'Fails to Deliver on Promises' |video
Mitt Romney Won't Seek Second Term in Senate
Utah Republican Sen. Mitt Romney said Wednesday that he will not run [Full Story]
Related
Gizzi: Romney's Successor Will Be Conservative
Libya Storm Deaths Top 6,000, Mass Graves Built
The dead from Storm Daniel, which rocked Derna, Libya, earlier this [Full Story]
Wall St Churns After Highly Anticipated Inflation Data
White House Says Iran Deal Is 'Not Ransom'
The White House denied Wednesday that the unfreezing of $6 billion of [Full Story]
Trump's Agenda47: Abolish Department of Education
Former President Donald Trump, unveiling his 10-part Agenda47 [Full Story]
Related
GOP Candidate Hurd: Treat Cartels 'Like Terrorists'
Poll: Trump Virtually Tied, but More Believe He'll Win |video
NYC Pension Funds Sue Fox Corp.
New York City's pension funds and the state of Oregon have accused [Full Story]
Focus on 'Woke' Policies Puts US Military 'Posture in Danger'
The U.S. military's increasing focus on progressive political [Full Story] | Platinum Article
New Mexico Gun Ban a 'Political Gesture' Without Legal Basis
Democrat New Mexico Gov. Michelle Lujan Grisham's decision suspending [Full Story] | Platinum Article
Ukraine Hits Shipyard as Crimea Operation Ramps Up
A Ukrainian attack on a strategic shipyard early Wednesday in [Full Story]
Related
Netanyahu, Zelenskyy to Meet for First Time Since Outbreak of War
Romania: Possible Russian Drone Fragments Found on Its NATO Territory
Putin: Ukraine Will Only Talk Peace When Its Resources Are Exhausted
Ukraine Recaptures Black Sea Oil Rigs Near Crimea
Amazon Left Scrambling As Shoppers Find out About Secret Deals
Online Shopping Tools
Treasury Posts $89B Surplus Due to Student Loans
The U.S. government posted a rare August surplus of $89 billion due [Full Story]
Feds Earmark $100 Million to Ugrade EV Charging
Like many current electric vehicle owners, Transportation Secretary [Full Story]
Elon Musk: AI Discussion With Senators 'Very Civilized'
Senate Majority Leader Chuck Schumer has been talking for months [Full Story]
Amazon Hates if You Do This, but They Can't Stop You
Online Shopping Tools
Escaped Murderer Danelo Cavalcante Captured
An escaped Pennsylvania murderer was captured Wednesday after eluding [Full Story]
Alleged Alien Corpses Shown to Mexican Congress
Glass display cases containing what were claimed to be the remains of [Full Story]
Commits $267M to Fight Organized Retail Crime
California Gov. Gavin Newsom on Wednesday announced a $267 million [Full Story]
Law Officers Posed With Captured Murderer in Pa.
Law enforcement officials on Wednesday posed for a photo with [Full Story]
George Santos Hits Back at 'Hack Network' CNN
George Santos, R-N.Y., criticized CNN as a "hack network" during [Full Story]
Rasmussen Poll: Jan. 6 Narrative, Sentences Divide Voters
Nearly half of U.S. voters said the Jan. 6, 2021, Capitol attack was [Full Story]
Alaska Dem Rep. Peltola's Husband Killed in Plane Crash
The Federal Aviation Administration (FAA) and National Transportation [Full Story]
House GOP Weighs 'Minibus' to Move Some Spending
House Speaker Kevin McCarthy, R-Calif., is pitching a "minibus" to [Full Story] | video
Poll: 70 Percent Want Term Limits for Congress
Voters overwhelmingly support term limits for members of Congress, [Full Story]
Trump: Putin Using My 'Persecution' to Slam US
Former President Donald Trump wrote on Truth Social on Wednesday that [Full Story]
PACAF Head: China Risks 'Disaster' With Aircraft Intercepts
China's military pilots are risking a "disaster" by repeatedly [Full Story]
French Watchdog: iPhone 12 Emits Too Much Radiation
A government watchdog agency in France has ordered Apple to withdraw [Full Story]
US Ambassador to Visit Paul Whelan in Russian Jail
The U.S. ambassador to Russia will visit Paul Whelan, a former marine [Full Story]
Kim: 'Full, Unconditional Support' for Russia's 'Just Fight'
North Korean leader Kim Jong Un vowed support for Russia's "just [Full Story]
UAW May Strike at Small Number of Factories If No Deal
Leaders of the United Auto Workers union are considering targeted [Full Story]
Lawyers for Jailed WSJ Reporter Ask UN for Urgent Ruling
Lawyers for Wall Street Journal reporter Evan Gershkovich asked a [Full Story]
Amazon Hates if You Do This, but They Can't Stop You
Online Shopping Tools
More Newsfront
Finance
Fed Gets Inflation Curveball to Keep Hikes Alive
Federal Reserve officials hoping for evidence of a clear decline in inflation and a slowing economy got some of each from data since their last meeting, but likely not enough of either to downplay the possible need for further rate increases later this year…. [Full Story]
Education the Last Thing on Our Public Schools' Minds
FTX Gets Court Approval to Sell Crypto Assets
Biden WH Blaming NYC Mayor Adams for Migrant Crisis
UAW President: Union Still Seeking Big Pay Hikes
More Finance
Health
'Night Owls' at Increased Risk for Diabetes
Staying up late comes naturally to some folks, whether they're working or relaxing deep into the night.But being a night owl might come at a cost to one's health.People who are night owls have a higher risk than early birds of becoming diabetic, a new study has found."We…… [Full Story]
Moderna Flu Shot More Effective Than Current Shots
What You Should Know About COVID Testing
This Sport Helps You Live the Longest
Air Pollution Linked to Increased Breast Cancer Risk
Note: to expand this image to a larger or full size, see the instructions
below the graphic below or click the image and follow the prompts.