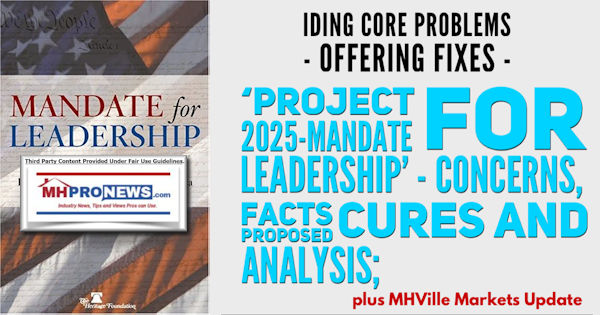 Preface and disclosure: based on public polling in recent years, most adult Americans believe that the nation is on the "wrong track." One should recall that the "word of the year" for 2022 was "gaslighting." Per Merriam-Webster's word of 2022 "Gaslighting" is "mind manipulating, grossly misleading, downright deceitful." MHProNews has reported in recent years the importance of understanding the tactics of manipulation that include paltering, posturing, and projecting onto others what the guilty party is doing themselves. Decades of research reflect hundreds of billions in waste fraud and abuse in federal programs alone. For example, left-leaning CNBC reported recently that: "The U.S. government wastes billions of taxpayer dollars every year. Improper payments, which refer to payments that are made incorrectly by the government, cost the U.S. $247 billion in 2022, according to the Government Accountability Office [GAO]" on 4.18.2023. Imagine, the federal government's own accountability watchdog, the GAO has said that $247 billion dollars has been lost to waste, fraud, and abuse – and it is merely a blip in the news. Some reading this article may be learning about that GAO report for the first time. Our perception of reality is skewed – politicians on both sides of the two major parties have said "the system is rigged." (Click to see the graphic for this and the proceeding hotlink.) People have their everyday lives on their minds, and only so much time remains for pondering issues like why there is a growing lack of affordable housing. The lack of affordable housing impacts millions, in some ways, it impacts everyone because housing values are driven by not only financing, but also by the laws of supply and demand (click for graphic).  Beyond housing needs, broken borders, increasing crime in major and other cities, record spending, exploding federal debts, Social Security, cases of apparent unequal and weaponized justice and crony bureaucratic behavior, concerns over election integrity, it quickly becomes apparent that the reasons to think the nation is on the 'wrong track' are many.  Those who think that government is 'the solution' to so many problems may be having a hard time reconciling that notion with the increasing evidence that public officials are often near the root of several problems. As but one example specifically related to housing and how government fails to be part of the solution, the AEI Housing Center's Tobias Peter told U.S. Senators that public policies are causing problems rather than solving them.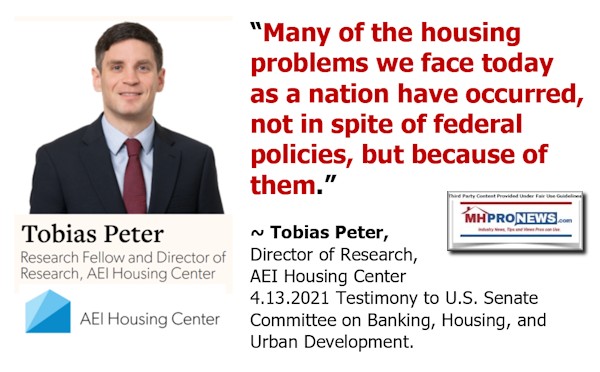 Peter isn't alone in that belief, because HUD's own researchers reported approaching 2 years ago that the causes and solutions to the affordable housing crisis are largely known. But for 50 years, per those HUD researchers, politicians and public officials have made promises without delivering. See the details and manufactured housing related insights on that in the report linked below.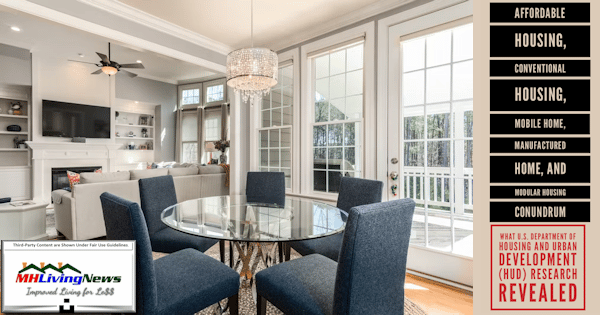 According to the U.S. Census Bureau, in November of 2022 the average cost for a single section manufactured home was about $88,000 (home only, not land). Divide that $247 billion figure cited above that the GAO thinks was lost to waste, fraud, and abuse in 2022 by that 88k dollar figure. Federal waste, fraud and abuse could have paid for about 2,806,818 brand new single section manufactured homes. Since HUD admits there are some 600,000 homeless – the worst total in years – the number of new HUD Code manufactured homes that could be built based on that waste, fraud, and abuse could in theory end homelessness several times over. That isn't said as a policy proposal, but it is stated to highlight how government routinely fails to be the solution.  Some may recall that during the Obama-Biden Administration there were claims about 'solving' the health care crisis and how government intervention would solve problems. Because of his insights into reality, Thomas Sowell debunked that notion at that time in just a few words. In hindsight, Sowell proved to be correct. More than a decade after "ObamaCare" was enacted, the U.S. still has similar health care delivery problems, and in some instances, worse.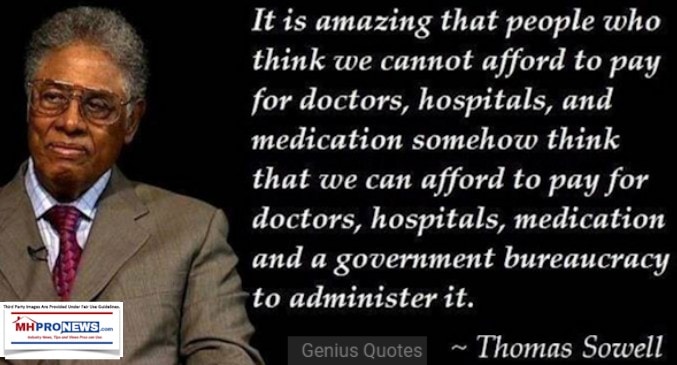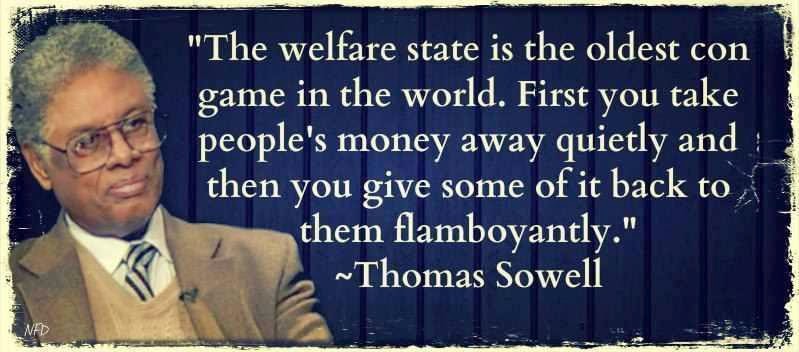 So, this high-level snapshot is not founded on hyperbole, but on reality. It also speaks to the issue that MHARR raised earlier this week with their report on the possible reversal of the Chevron deference. The system is so rigged that for decades, administrative agencies have had the benefit of the doubt on a range of issues despite the fact that those agencies are not solving the problems they were created to address.
Supreme Court Case Could 'Significantly Alter' Federal Regulatory Law Landscape, Including Key Matters Impacting Federally-Regulated Manufactured Housing Industry; plus MHMarkets Update
Against that backdrop, numbers of states in the U.S. are increasingly coming to realize the federal government's failures on issues like the border. The leaky southern border obviously is causing millions to flood our nation at a rate that current home building production levels can't keep up with.   That's just one concern out of many from states, which are causing a growing number of states and citizens to rethink the structure of the U.S. Senate. Prior to the passage of the 17th Amendment, the states appointed senators to represent state interests to the federal government. The Texas GOP – and other groups – have proposed that the 17th Amendment should be abolished, and that the election of U.S. senators should once again be made state legislators. Originally, per the Congress.gov website: "Article I, Section 3, Clause 1: The Senate of the United States shall be composed of two Senators from each State, chosen by the Legislature thereof, for six Years; and each Senator shall have one Vote."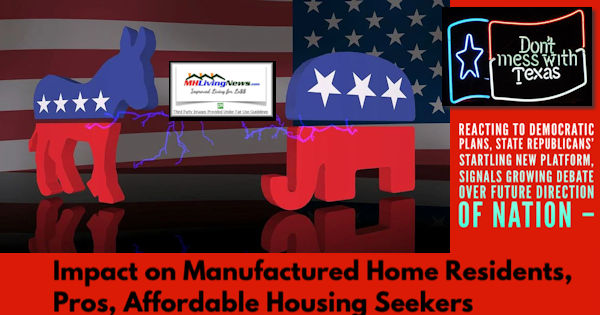 Another proposal to reign in a runaway federal government is the Article V Convention of the States (COS). Per the COS pocket guide the following. "The truth is the Washington establishment will never, ever limit its own power. We just can't rely on the politicians who got us into this mess to get us out of it. We need a solution that will let us go around the Washington political establishment and rein in the out-of-control federal government, permanently."
Recent COS news headlines speak volumes. Some examples:
Those survey results underscore point previously made in the deep dive into national issues in the MHProNews report linked below. Using sources from the left and right that include an extensive New York Times survey, public policies are examined in the report below that could unite the majority of the country on concepts widely agreed upon.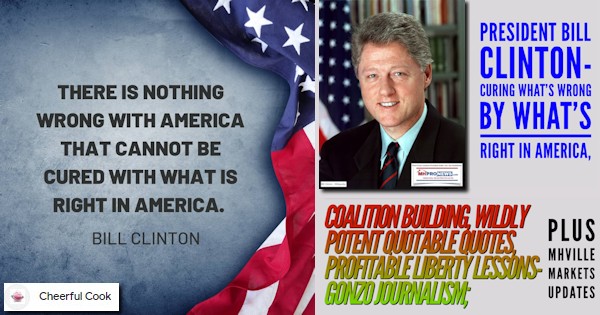 MHProNews has aimed for years to cite information from sources that span the left-right divide. By sifting the wheat from the chaff and offer insights and possible solutions based on those sources and sound principles hidden to blatant agendas can be separated from the cloud of confusion that often exists – often precisely for the purpose of benefiting a few while tens of millions may suffer consequences. As a disclosure, this is consistent with our parent company's management being political independents who support, and vote, based on issues instead of blindly walking in lockstep with this or that political party.
Against the above foundation is a recent news release by the Heritage Foundation proclaimed: "2025 Presidential Transition Project." It is the headline topic "Mandate for Leadership" offered by the Heritage Foundation which aims to fix the scores of disconnects between what a federal agency is supposed to be doing versus what they are actually doing – which is routinely less than their legally mandated functions.
According to the Heritage Foundation: "For over two years, the Left has ignored the voice of everyday Americans leading to crippling inflation, biological males dominating women's sports, rampant violence, and a crisis in education not seen in decades. Our country is all but unrecognizable. This is why the conservative movement is coming together to prepare for the next conservative administration." Their press release will be Part I of this article. Part II will provide some sifting of the wheat from the chaff in our additional information with MHProNews analysis and commentary.
Part I
Project 2025 Publishes Comprehensive Policy Guide, 'Mandate for Leadership: The Conservative Promise'
WASHINGTON—With the goal of shaping policy decisions among presidential candidates, the 2025 Presidential Transition Project announced the publication of the ninth edition of "Mandate for Leadership: The Conservative Promise." It's the earliest publication of "Mandate" ever—months before candidates square off in the first presidential primary debate.
A comprehensive policy guide for the next conservative U.S. president, the book pulls from the expertise of hundreds of political appointees, policy scholars, and conservative leaders across the conservative movement. The book builds upon the legacy of the 1981 edition of "Mandate for Leadership," which appeared on The Washington Post's paperback bestseller list.
"Mandate for Leadership: The Conservative Promise" offers both specific proposals for addressing every major issue facing the country and a blueprint for how to restructure each agency to solve those issues.
Among the recommendations in this edition:
Restore the integrity of the

Department of Justice

to ensure accountability by giving the FBI a hard rest, ensuring consistent litigation decisions, and enforcing immigration laws.

Solidify our border by restructuring the

Department of Homeland Security

and its priorities

in ways that streamline the immigration process, end unclear immigration visas, and create a more secure immigration process.

Break up the

Department of Education

to

strengthen education freedom, enhance parental rights in education, and protect taxpayers from student loan "forgiveness."
"Mandate for Leadership: The Conservative Promise" features 30 chapters spanning all aspects of the federal government. Editors Paul Dans, director of Project 2025, and Steven Groves, the Margaret Thatcher fellow at Heritage, worked with more than 35 primary authors and hundreds of contributors to assemble the 900-page book, which will be distributed Friday at Heritage's two-day Leadership Summit in National Harbor, Maryland.
Heritage President Dr. Kevin Roberts released the following statement Friday praising the publication:
"For over two years, the Left has ignored the voice of everyday Americans leading to crippling inflation, biological males dominating women's sports, rampant violence, and a crisis in education not seen in decades. Our country is all but unrecognizable.
"This is why the conservative movement is coming together to prepare for the next conservative administration. Heritage is convening the conservative movement behind the policies to ensure that the next president has the right policy and personnel necessary to dismantle the administrative state and restore self-governance to the American people.
"'The Conservative Promise' is just the first step in preparing future conservative leaders for the task of serving their country, and it will continue to guide the movement-wide coalition. We know what time it is; the conservative movement is on offense to restore our great nation."
Since the first edition of "Mandate for Leadership" more than 40 years ago, this "policy bible" aims to provide administrations with a blueprint of policy solutions. The Reagan administration implemented nearly half of the ideas included in the first edition by the end of his first year in office, while the Trump administration embraced nearly 64% of the 2016 edition's policy solutions after one year.
The following is a list of the 30 chapters and authors for each.
Chapter 1: White House Office, Rick Dearborn
Chapter 2: Executive Office of the President of the United States, Russ Vought
Chapter 3: Central Personnel Agencies: Donald Devine, Dennis Dean Kirk, and Paul Dans
Chapter 4: Department of Defense, Christopher Miller
Chapter 5: Department of Homeland Security, Ken Cuccinelli
Chapter 6: Department of State, Kiron K. Skinner
Chapter 7: Intelligence Community, Dustin J. Carmack
Chapter 8: U.S. Agency for Global Media, Mora Namdar; Corporation for Public Broadcasting, Mike Gonzalez
Chapter 9: Agency for International Development, Max Primorac
Chapter 10: Department of Agriculture, Daren Bakst
Chapter 11: Department of Education, Lindsey M. Burke
Chapter 12: Department of Energy and Related Commissions, Bernard L. McNamee
Chapter 13: Environmental Protection Agency, Mandy M. Gunasekara
Chapter 14: Department of Health and Human Services, Roger Severino
Chapter 15: Department of Housing and Urban Development, Benjamin S. Carson, Sr., MD
Chapter 16: Department of the Interior, William Perry Pendley
Chapter 17: Department of Justice, Gene Hamilton
Chapter 18: Department of Labor and Related Agencies, Jonathan Berry
Chapter 19: Department of Transportation, Diana Furchtgott-Roth
Chapter 20: Department of Veterans Affairs, Brooks D. Tucker
Chapter 21: Department of Commerce, Thomas F. Gilman
Chapter 22: Department of the Treasury, William L. Walton, Stephen Moore, and David R. Burton
Chapter 23: Export-Import Bank, Veronique de Rugy and Jennifer Hazelton
Chapter 24: Federal Reserve, Paul Winfree
Chapter 25: Small Business Administration, Karen Kerrigan
Chapter 26: Trade, Peter Navarro and Kent Lassman
Chapter 27: Securities and Exchange Commission, David R. Burton; Consumer Financial Protection Bureau, Robert Bowes
Chapter 28: Federal Communications Commission, Brendan Carr
Chapter 29: Federal Election Commission, Hans A. von Spakovsky
Chapter 30: Federal Trade Commission, Adam Candeub
For a copy of their proposal, go to 'read the mandate' at this link here.
Part II – Additional Information with More MHProNews Analysis and Commentary
MHProNews is not necessarily endorsing each and every aspect of what the Project 2025 'Mandate for Leadership: The Conservative Promise.' That said, for reasons noted above and linked from reports herein, MHProNews does see the need to reign in the regulatory state and fix the issues of waste, fraud, abuse and more.  A more efficient government  which operates within constitutional and other legal/moral norms could be useful in fixing what's gone wrong in America.
With such notions in mind, MHProNews previously published items like insights by Theo Wold, linked below. What Wold exposed, Project 2025 produces a detailed plan for a fix. Heritage is also developing a list of possible officials that could be ready to step into office should a disruptor like Trump or another figure comes into office in 2025. On the Democratic side, there are also developments that may be promising, as will be noted below.
'What Should the GOP Do Now?' Theodore 'Theo' Wold Rips – 'Republicans Are Failing Unless They Are Disrupting, Discrediting, and Destroying the Federal Bureaucracy – Statements, Facts, Analysis
As MHProNews noted yesterday and previously, Robert F. Kennedy Jr., J.D., has come out swinging in his bid to be his party's nominee for a 2024 presidential candidate. He's saying that what's gone wrong in America has much to do with the unholy alliance between big corporate interests, numbers of billionaires, and governmental powers.
.@RobertKennedyJr crushed his 2024 presidential announcement speech 🔥

Covering topics on:

– Biden's Ukraine War
– America's Anti-War traditions
– The link between poverty, violence, oppression, and war
– J.F.K. and shattering the CIA@DavidSacks @theallinpod pic.twitter.com/wo5IqqINhX

— ALL-IN TOK (@all_in_tok) May 5, 2023
The Bobby Kennedy Jr. speech referenced in the tweet above is found in the report linked below.
'Spirit of Rebellion' RF Kennedy Jr 'My Candidacy for Democratic Nominee for President Aims to End Corrupt Merger of State-Corporate Power Threatening New Feudalism in USA;' plus MHMarkets Updates
In 1960, the USSR accused the U.S. of running an aerial spying program over its territory. Our government denied it to the American people, only admitting it when confronted with the captured U-2 pilot Gary Powers. Americans were genuinely shocked that their government would lie…

— Robert F. Kennedy Jr (@RobertKennedyJr) May 5, 2023
Here's how I will dismantle the surveillance state. I will replace the officials that have been instructing tech companies to censor users. I will direct the justice department to stop prosecuting whistleblowers and start investigating the crimes they expose. I will rescind…

— Robert F. Kennedy Jr (@RobertKennedyJr) May 5, 2023
That is why I oppose CBDCs, which will vastly magnify the government's power to suffocate dissent by cutting off access to funds with a keystroke. That's also why I support bitcoin, which allows people to conduct transactions free from government interference. Bitcoin has been a…

— Robert F. Kennedy Jr (@RobertKennedyJr) May 5, 2023
That is why I oppose CBDCs, which will vastly magnify the government's power to suffocate dissent by cutting off access to funds with a keystroke. That's also why I support bitcoin, which allows people to conduct transactions free from government interference. Bitcoin has been a…

— Robert F. Kennedy Jr (@RobertKennedyJr) May 5, 2023
After successfully defusing the Cuban Missile Crisis, President John Kennedy warned against ever again forcing Russia to choose between national humiliation and nuclear war. We should heed his advice. #Kennedy24

— Robert F. Kennedy Jr (@RobertKennedyJr) May 4, 2023
Those tweets and topics are a taste of the flavors of thoughtful concerns and possible solutions to long festering issues in the U.S. Time and again, Kennedy brings an national problem back to its corporate-governmental links.  Per Kennedy at his kickoff speech: "My mission over the next 18 months of this campaign and…throughout my presidency will be to end the corrupt merger of state and corporate power that is threatening now…to impose a new kind of corporate feudalism in our country."  On September 13, 2020, the  image to the linked report below was uploaded. It specifically mentions the rise of feudalism in the U.S. and also outlines the corrupt merger of corporate and governmental power.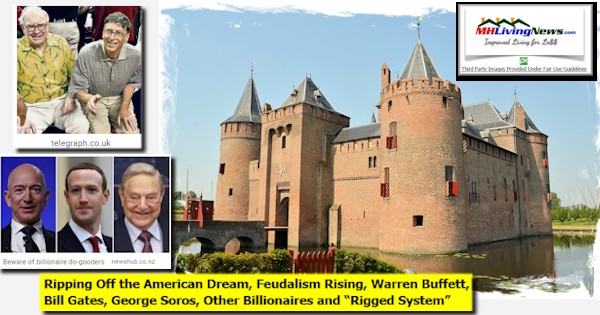 Put differently, while there are obviously differences between Kennedy's take on some issues – like climate change – and those of this evidence-based publication's editorial stances, nevertheless, one must lean in and recognize that Democrat Kennedy is a throwback to his late Democratic uncle, President John F. Kennedy. The Kennedy Democrats of yesteryear have been described by award winning former journalist turned WMAL pundit Chris Plante as being closer to the modern GOP than they are to contemporary Democrats. In short order, some polls put Kennedy's modest budget campaign at 21 percent, more than double where they started. As a point of comparison, RJK Jr.'s campaign is polling at about the same level now as Governor Ron DeSantis (FL-R) is, and DeSantis gets far more mainstream media coverage. The Wall Street Journal and NBC News recently reported that DeSantis is at about 24 percent. While not officially declared, DeSantis is considered deposed President Donald J. Trump's chief rival. Which begs the question: why aren't more mainstream media outlets giving the Kennedy 2024 its earned due?
The answers to that are as troubling as the reasons why the corrupt, crony "merger" of what Kennedy said was "state and corporate power that is threatening now…to impose a new kind of corporate feudalism in our country."
This column began with the reminder Merriam-Webster's word of 2022 "Gaslighting" is "mind manipulating, grossly misleading, downright deceitful."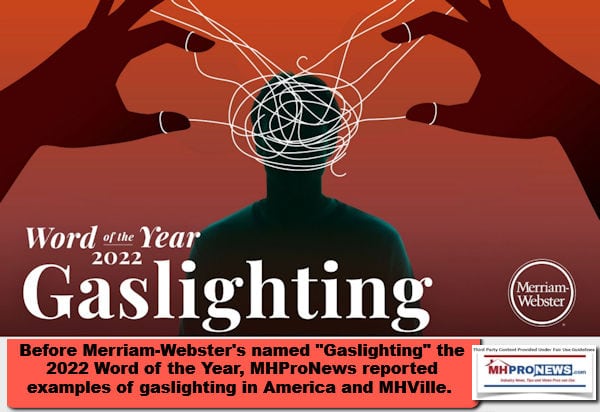 Gaslighting isn't new.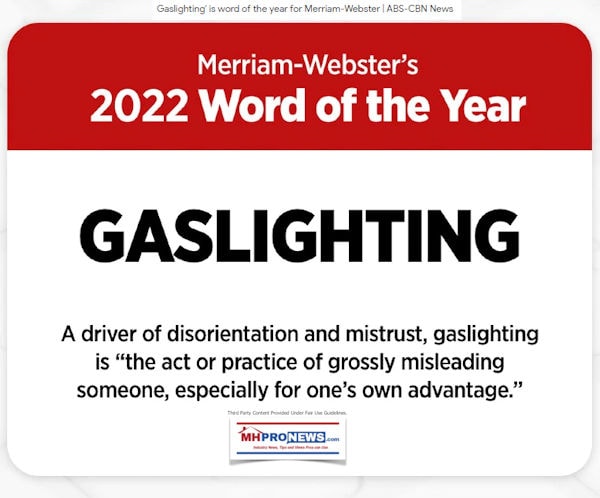 It has been occurring in the U.S. and abroad for generations, although some might debate whether the intensity of gaslighting today is greater than in years past. That remark attributed to Ford dates back to the 1930s. If there was ignorance of the complete reality then, why should we be surprised that there is a similar ignorance today?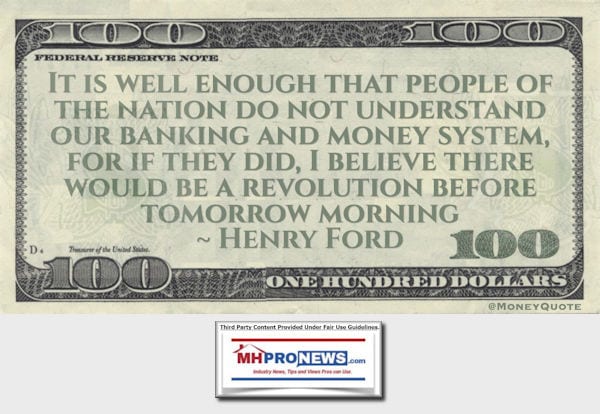 That ignorance is rooted in a series of system failures. Well informed manufactured housing professionals know that there is a widespread ignorance about the realities of modern manufactured homes. Who is responsible for that ignorance? Ignorance is not a dirty word – Oxford Languages says it means a: "lack of knowledge or information." MHProNews has periodically pointed out the systemic failures in education, media, among numbers of political figures/public officials, nonprofits and corporate powers. It may be tempting to say it is hopeless. Kennedy doesn't seem to think it is hopeless, or he wouldn't be running for his party's nomination. The Heritage Foundation doesn't think it is hopeless, they are laying out a broad strategy for the next conservative president. The Article V Convention of the States (COS) movement doesn't think things are hopeless, they are fighting for positive, peaceful, constitutional changes. MHARR doesn't think matters in our profession are hopeless, they are fighting day by day to inform the industry and explain what is vs. what should be occurring. MHProNews/MHLivingNews don't think things are hopeless either. Rather, we have long cited the principle which is the motto of the Christophers – It is better to light one candle than to curse the darkness.
It is time for more of our industry's professionals to get engaged in the fight against ignorance, against gaslighting, and against the corrupt merger of corporate and governmental power. One day at a time, one candle at a time, one mind at a time, until the light of truth prevails. The alternative to spreading hopeful truth is to surrender to the rising police state that billionaire Nick Hauner predicted some eight years ago. RFK Jr. is warning about the same things, as are others. ##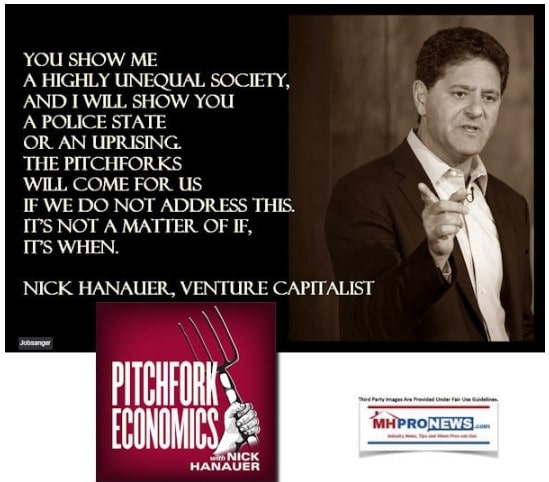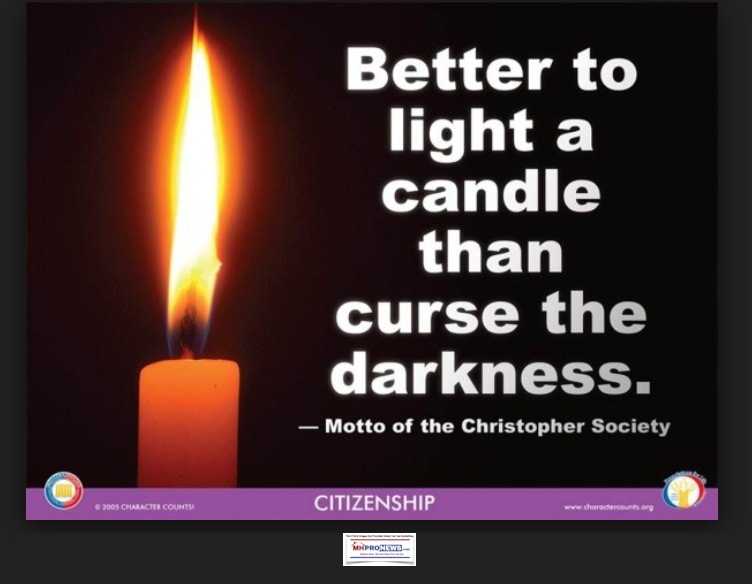 PS: history provides lessons that can be inspirational when understood and applied.  Before the fall of the Berlin Wall, for decades, billions believed the odds were low that numbers of formerly Communist countries aligned with the old USSR – the Union of Soviet Socialist Republics – could ever fall. But in nations like Poland, Czechoslovakia, Hungary, and Yugoslavia – movements for freedom from communist and socialist rule bubbled for years.  The police states that existed in the former eastern European Warsaw Pact nations aligned with the old USSR regained their independence. The map of Central and Eastern Europe has changed dramatically, as did the map of the former Soviet Union. Those stand as modern examples of circumstances that are arguably more difficult than what exists in the Western world, including the U.S., today. The battle we face today is winnable. The first step is to understand reality instead of the cleverly crafted gaslighting of a large part of the population and numbers of professions, including, but not limited to the manufactured housing industry. The temptation to 'give in' may seem like it 'can't be wrong.' Whatever the effort, others before us did it. We can too. The music video based on Rocky IV below has had 38 million views. Without the effort, there is no victory. No pain, no gain.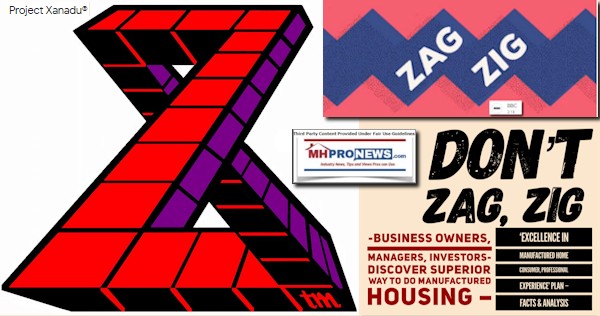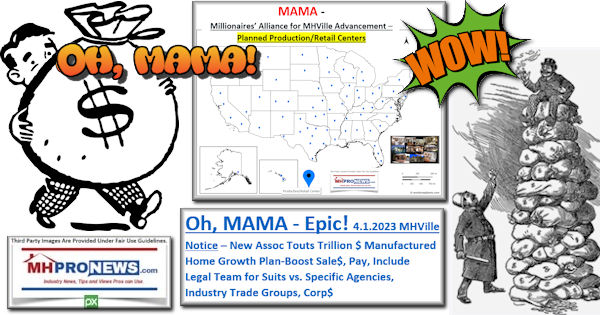 There are millions more 'of us' than there are of 'them.' They are called the 1 percent, or the one-tenth of 1 percent, for a reason.
In conclusion for this segment of today's report, it is obvious that manufactured housing is underperforming. The questions that must be asked and authentically answered must include the answers to – why is this so? Some of the factors are internal to the industry. Others are external. To learn more about the latest factual data, evidence and related analysis, see the report linked below. ###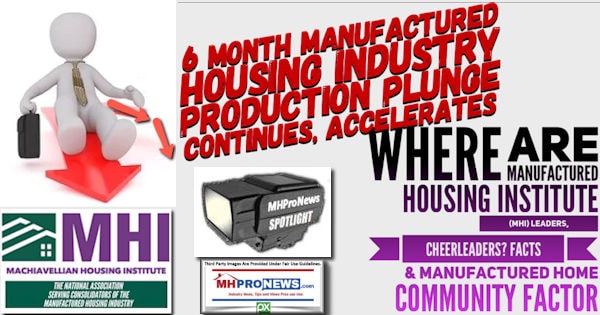 Part III Daily Business News on MHProNews Markets Segment
The modifications of our prior Daily Business News on MHProNews format of the recap of yesterday evening's market report are provided below. It still includes our signature left (CNN Business) and right (Newsmax) 'market moving' headlines. The macro market moves graphics will provide context and comparisons for those invested in or tracking manufactured housing connected equities.
In minutes a day readers can get a good sense of significant or major events while keeping up with the trends that are impacting manufactured housing connected investing.
Reminder: several of the graphics on MHProNews can be opened into a larger size. For instance: click the image and follow the prompts in your browser or device to OPEN In a New Window. Then, in several browsers/devices you can click the image and increase the size. Use the 'x out' (close window) escape or back key to return.
Headlines from left-of-center CNN Business – from the evening of 5.5.2023
Dow surges 540 points
A U.S. flag is seen outside the New York Stock Exchange (NYSE) in New York City, U.S., January 26, 2023.
The index posted its best one-day gain since early January as investors cheered a strong jobs report
Markets close higher on strong jobs report, rebound in regional banking stocks
Will wages outpace inflation for long? It depends on the job
Fox demands Media Matters stop publishing leaked Tucker Carlson videos
This is how the banking crisis ends
US labor market heats back up, adding 253,000 jobs in April
HSBC wins battle with biggest shareholder over call to break up bank
These hugely successful companies came from China. But you'd never know
Biden administration unveils an AI plan ahead of meeting with tech CEOs
All-you-can-eat buffet restaurants are back
Despite TikTok ban threat, influencers are flocking to a new app from its parent company
Jenny Craig is going out of business
ChatGPT can pick stocks better than your fund manager
How on-demand delivery services hobbled an American city
Adidas shares gain on earnings but CEO warns of 'bumpy year' after end of Yeezy deal
This Asian MMA promoter wants to crack the US market — without the bloodlust and trash-talking
Australia's exports to China hit record high as relations thaw
This is Google's new folding phone
Carvana expects to record core profit in second quarter; shares jump
Apple posts second consecutive quarterly revenue decline
Lyft stock plunges nearly 15% on weaker than expected revenue forecast
TV and film writers are fighting to save their jobs from AI. They won't be the last
New York MTA resumes transit alerts on Twitter
Notice: the graphic below can be expanded to a larger size.
See the instructions below the graphic below or click the image and follow the prompts.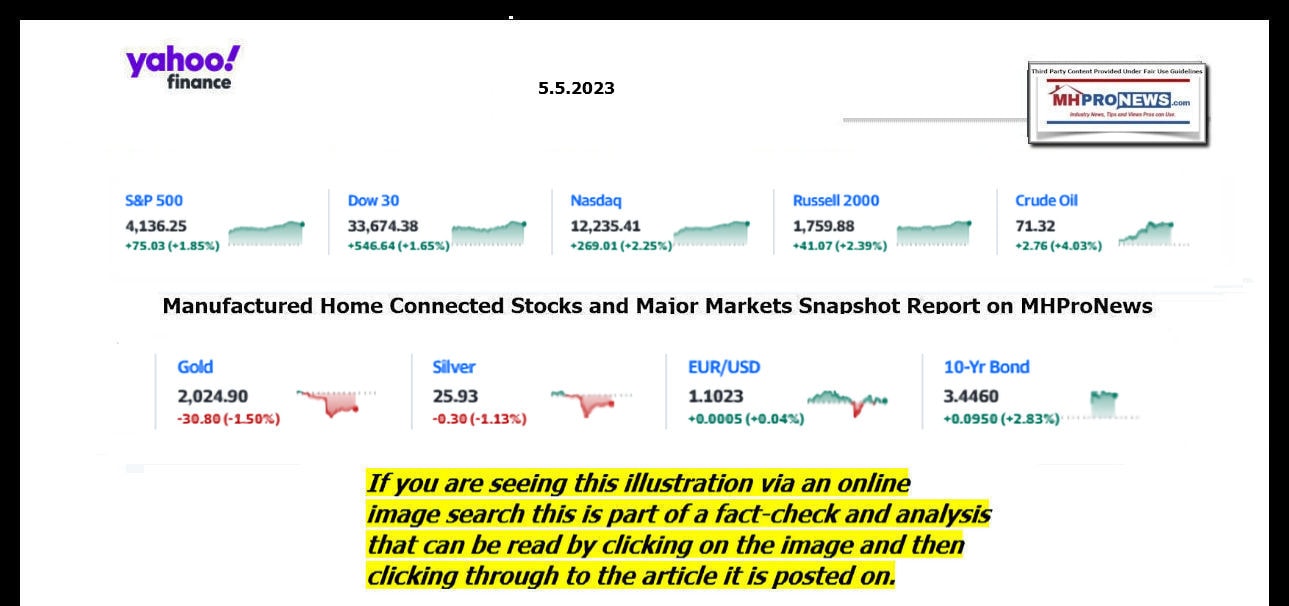 Headlines from right-of-center Newsmax 5.5.2023
Newsmax Announces New Show With Chris Plante
US to Finalize Rule by May 11 to Limit Asylum Access at Mexico Border
At the border, on the Mexico side of the wall. (AP)
US to Finalize Rule by May 11 to Limit Asylum Access at Mexico Border
Matthew Whitaker: Tucker Has 'Portable' Following
Lara Trump: Efforts to Disparage Tucker Backfiring
Blackburn: It's Time to Protect Kids Online | video
Warner: Russia, China Benefit From US Debt Default | video
Boebert: GOP Will Hold 'Crooks' Biden, Garland Accountable | video
Tim Scott: Freeze Cartel Assets | video
Blackburn: We'll See If Biden's in on 'Bribery Scheme' | video
Meuser: Biased SEC Blocking Trump Media Merger | video
Schlapp: EU Conducting 'Woke Mind Virus' in Europe | video
DeSantis Signs Bill Letting Fla. Board Cancel Disney Deals
Florida Gov. Ron DeSantis on Friday signed a bill into law that gives a new board he controls the power to void development agreements its predecessor body signed with Disney – the latest episode in a feud between the conservative governor and the entertainment giant.Under…… [Full Story]
Newsmax to Broadcast Coronation of Charles III
King Charles III will formally ascend to the throne of the United [Full Story]
King Charles Greets Wellwishers Before Coronation
Jill Biden in UK for King Charles' Coronation, Visits No. 10
Crowns, Jewels to Be Used for King Charles' Coronation
Russell Crowe Explains Banishment From King's Coronation
Colombia Resumes Migrant Flights After Brief Pause
After briefly suspending U.S. flights returning illegal migrants to [Full Story]
Wagner Group Leader Threatens to Leave Bakhmut
The head of private military company Wagner said Friday he will pull [Full Story]
Ukraine Delegate Hits Russian at Black Sea Summit
Zelenskyy Wants Putin Trial; Russia Accuses US on Drones
Drone Attack Sets Fire at Russia's Ilsky Oil Refinery
Poll: 57 Percent Say Gender Determined at Birth
Fifty-seven percent of U.S. adults believe a person's gender is [Full Story]
Tucker Carlson in Talks With Trump to Host GOP Forum
Tucker Carlson is reportedly in talks with former President Donald [Full Story]
Fox Tells Media Matters to Stop Airing Tucker Footage
Matthew Whitaker to Newsmax: Tucker Has 'Portable' Following |video
Megyn Kelly Slams 'Destruction Campaign' Against Tucker
Tucker Carlson Predicted His Ouster in Video |video
Greg Gutfeld Defends Tucker Carlson
Victor Davis Hanson to Newsmax: Fox Can't Regain Carlson's Audience |video
Dominion Takes Some Credit for Tucker Carlson's Firing
Carlson's Sense of Humor Intact in First Post-Firing Speech
Orban: Trump Key to West's Comeback
Hungarian Prime Minister Viktor Orbn is calling for former President [Full Story]
Newsmax Announces New Show With Chris Plante
Newsmax will launch a new prime-time show hosted by Chris Plante [Full Story]
NY Times Board: Time for Feinstein, Senate to Decide
Dianne Feinstein, D-Calif., has had a "distinguished career,"but [Full Story]
Dems Pressure Gov. Newsom About Sen. Feinstein
FDA Warns About Recalled COVID-19 At-Home Tests
The Food and Drug Administration warned consumers to stop using and [Full Story]
Chinese Nationals Indicted in Cartel Fentanyl Case
The Department of Justice recently released indictments for more than [Full Story] | Platinum Article
Apple-Juiced Stock Rally Tops Bruising Week
Apple was at the head of a widespread rally on Wall Street after the [Full Story]
Biden Challengers Could Make Nomination 'More Difficult'
President Joe Biden's seemingly simple path to securing the [Full Story] | Platinum Article
Navy Personnel Owe More Service Due to Record-Keeping Error
At least 65 physicians and dentists with the Navy Reserves owe at [Full Story]
Burger King to Shut 400 US Restaurants
Burger King plans to close up to 400 restaurants nationwide by the [Full Story]
US to Finalize Rule Limiting Asylum by May 11
The U.S. will finalize by May 11 a new regulation that will deny [Full Story]
Rasmussen Poll: Most Voters Say Biden's Age an Issue
Seventy-three percent of likely U.S. voters think President Joe [Full Story]
Survey: 1 in 10 in NYC Lost at Least 3 People to COVID
Nearly 900,000 New Yorkers lost at least three people to COVID-19, [Full Story]
Taiwan: Chinese Incursions Considered 'First Strike'
Taiwan said it will treat Chinese drone or jet incursions into its [Full Story]
Biden: Republicans Holding US Economy 'Hostage'
President Joe Biden accused Republicans Friday of holding the U.S. [Full Story]
Biden Picks Neera Tanden as Top Domestic Policy Adviser
President Joe Biden picked a senior aide, Neera Tanden, to replace [Full Story]
WH Looking at Johns Hopkins Expert for Pandemic Office
President Joe Biden's administration is in talks with a health expert [Full Story]
CDC's Rochelle Walensky Resigns
Rochelle Walensky, the head of the Centers for Disease Control [Full Story]
Biden: Debt Ceiling Fight a 'Manufactured Crisis'
President Joe Biden on Friday decried the congressional debt ceiling [Full Story]
Northwestern U Blocks Campus GOP Group Funding Over Ad
Northwestern University's student government has blocked a campus [Full Story]
Ex-CIA Chief Sought Debate 'Talking Point' for Biden
Former acting CIA Director Michael Morell informed former CIA chief [Full Story]
Biden Weighs Short-Term Extension of Debt Ceiling
The White House is considering a shorter-term debt ceiling extension [Full Story]
Hunter Biden's Legal Team, White House, Clash on Strategy
Hunter Biden's legal team is reportedly clashing with top White House [Full Story]
FDA Weighs 1st Over-the-Counter Birth Control Pill
S. health regulators are weighing the first-ever request to make a [Full Story]
Bloomberg Editorial: Troops Won't Solve Border Issues
Bloomberg's editorial board on Friday wrote that President Joe [Full Story]
Report: Ex-Trump Staffer Now House Elections Counsel
Thomas Lane, who once worked on the campaign of Donald Trump and was [Full Story]
She Was a Star, Now She Works in Orlando
Finance
Bob Ciura: 3 Monthly Dividend Stocks With Safe Payouts
Monthly dividend stocks are highly appealing for income investors. That is because these particular dividend stocks pay their dividends every month, instead of once per quarter like most dividend-paying stocks…. [Full Story]
DeSantis Signs Bill Allowing Fla. Board to Cancel Disney Deals
Fed's Bullard: Rates Still May Need to 'Grind Higher'
Julio Rivera: Will Another Biden Term Undermine Cybersecurity?
Apple Shares Surge 5% to Nine-Month High
Health
Survey: 1 in 10 in NYC Lost at Least 3 People to COVID
Nearly 900,000 New Yorkers lost at least three people to COVID-19, according to the just-released New York City Housing and Vacancy Survey. The survey is conducted about every three years by the U.S. Census Bureau on behalf of the city of New York…. [Full Story]
Study of Older Autistic Adults Reveals Challenges
Radiology Group Urges Breast Cancer Assessment by 25
COVID Dropped to 4th Leading Cause of Death in US Last Year
Agency Issues Warning After Rabid Bat Bites Woman
Notice: the graphic below can be expanded to a larger size.
See the instructions below the graphic below or click the image and follow the prompts.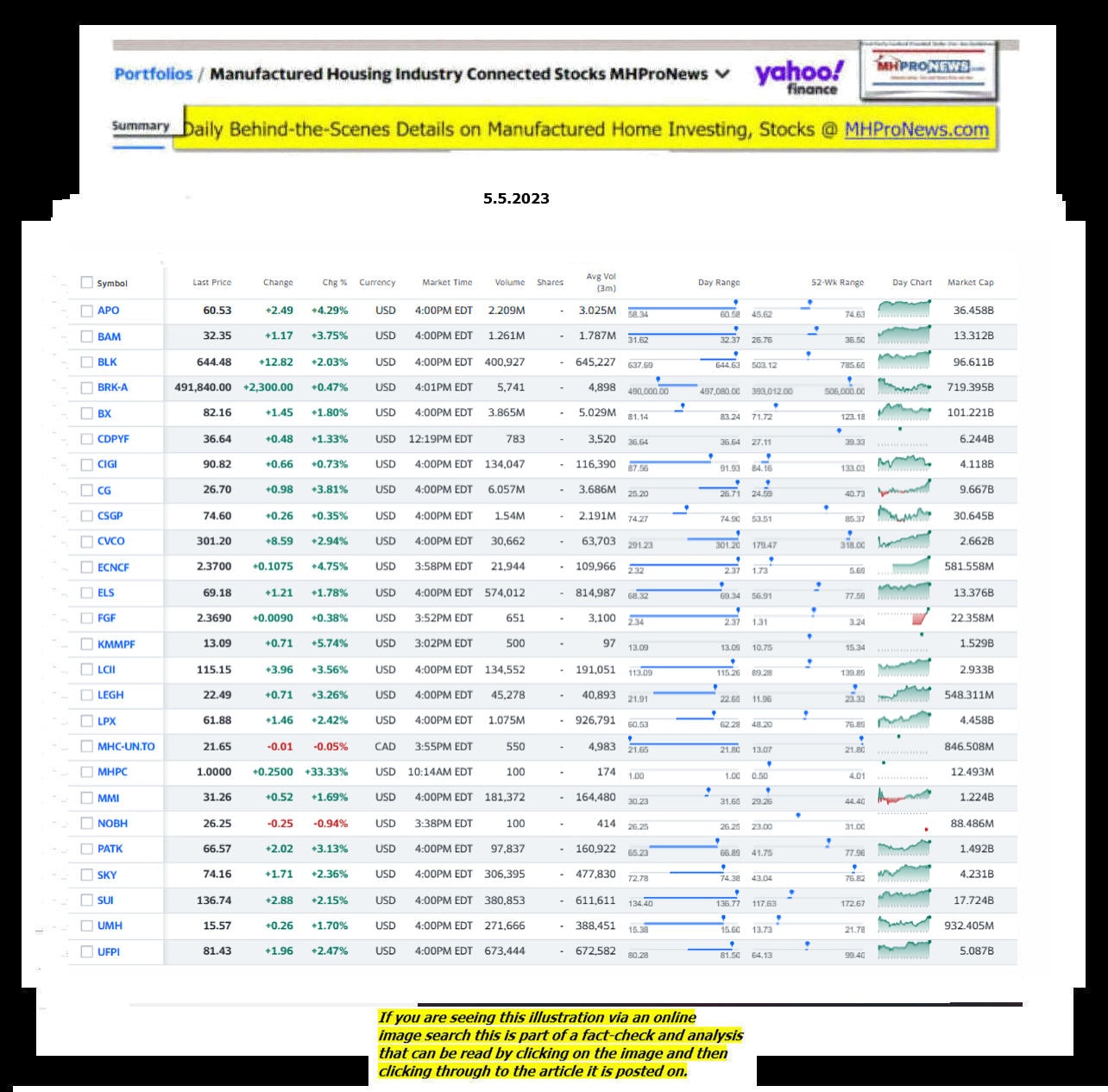 2022 was a tough year for many stocks. Unfortunately, that pattern held true for manufactured home industry (MHVille) connected stocks too.
See the facts, linked below.
'Stomach Churning Year' CNN-Wall Street 'Forget 2022' Down Year – Major Equities Data Compared to Manufactured Housing Stocks, Manufactured Home Community REITs, Performance for Year by Company
====================================
Updated
NOTE 1: The 3rd chart above of manufactured housing connected equities includes the Canadian stock, ECN, which purchased Triad Financial Services, a manufactured home industry finance lender.
NOTE 2: Drew changed its name and trading symbol at the end of 2016 to Lippert (LCII).
NOTE 3: Deer Valley was largely taken private, say company insiders in a message to MHProNews on 12.15.2020, but there are still some outstanding shares of the stock from the days when it was a publicly traded firm.  Thus, there is still periodic activity on DVLY.
Note 4: some recent or related reports to the REITs, stocks, and other equities named above follow in the reports linked below.
Sun Communities – 'Development in Our DNA,' ESG Stance, Q4 2022 Year End Results Earnings Call & PR – Facts, Insights Beyond PR and Official SUI Statements; plus MHVille REITs, Stocks Update
'Undervalued' Cavco Industries Touts Q Result$ 'Dire Need for Housing' 'January Traffic Up'- Rev Up 16%-Sales, Earnings, Mgmt Call Data–Analysis Beyond CVCO Statements; plus MHVille Stocks Update
'Killing's as Easy as Breathing' 'Bad Guys Know More Games' Warren Buffett Annual Berkshire Hathaway Letter, Clayton Homes, 21st, VMF-Manufactured Home Loans-Compelling MHVille Expert Views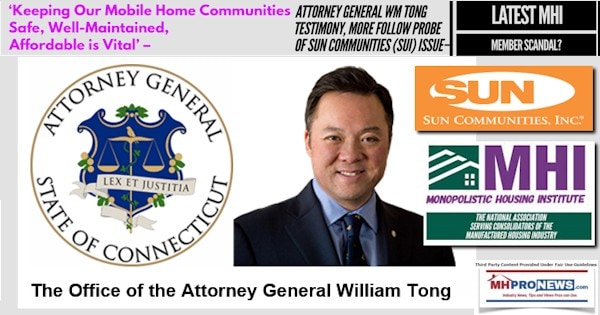 Nobility Homes, Inc. Sales and Earnings for its Fiscal Year 2022 Report, Result$ Best Inflation – Net After Taxes Up 34%, More Fact$; DeSantis ESG and NOBH; plus MHVille Stocks, Market Updates
'Manufactured Housing in the News,' Unpacking UMH CEO Sam Landy Op-Ed' It's Time for Bi-Partisanship on Affordable Manufactured Housing Homeownership' in HousingWire; plus MHMarkets Updates
Manufactured Housing Properties-Results for Three and Nine Months Ending September 30.2022–Exploring 'Mobile Home Park' Manufactured Home Community Investing; plus MHVille REITs, Stocks Update
'Changes Will Benefit Customers,' Boost Sales-Legacy Homes CEO Duncan Bates – LEGH 'Delivered 22.5% Return on Equity in 1 Yr' – Corp Q3 2022 Insights, Analysis; plus MHVille REITs, Stocks Update  
CEO Mark Yost, Skyline Champion Insiders SELL Million$ Value SKY Stock, Home Sales Drop-4th Q 2022 (3QFiscal2023), Official Result$-Facts, Analysis, Info Beyond PR; plus MHVille Stocks Update
Triad Financial Services Q2-2022 FINANCIAL RESULTS, per ECN Capital – Several Bright Spots in Manufactured Home Market Highlighted, Including Communities, Retail, Land-Home, Floor; MHStocks Update
BlackRock Document Exposes Central Banks like Federal Reserve on Recession; Manufactured Home Producer Cavco Industries 2022 Year End Results (CVCOQ3.23) Facts+Analysis; plus MHVille Stocks Update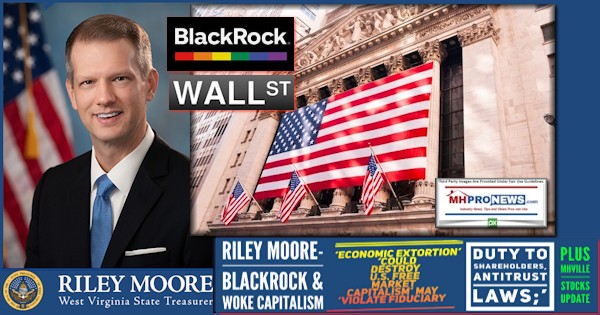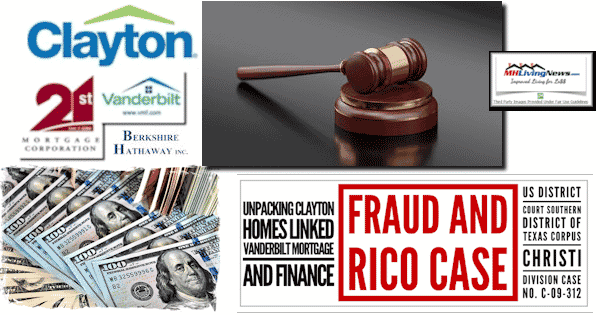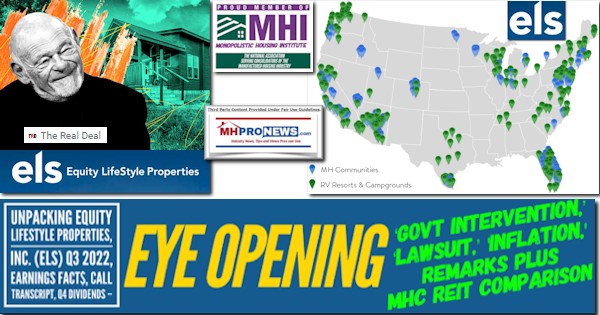 Manufactured Home Communities (a.k.a. 'Mobile Home Parks' – SIC) – Exploring UMH Properties; Fellow Manufactured Housing Institute Member Yes! Communities Suits and Settlements; plus MH Markets Updates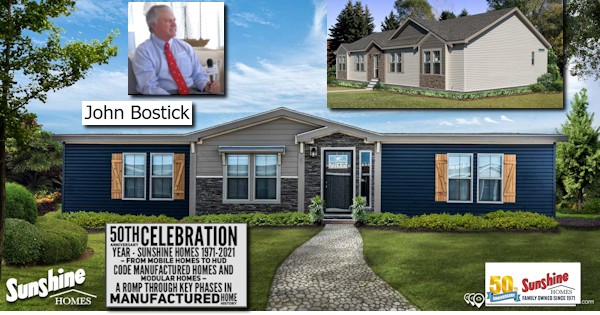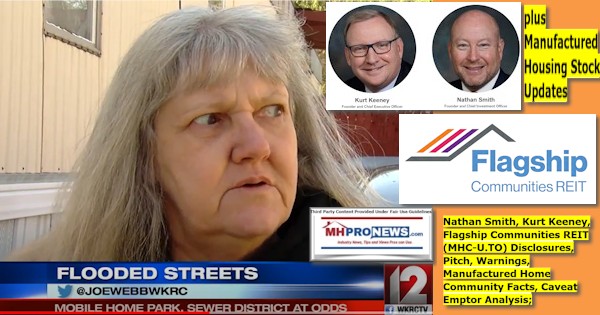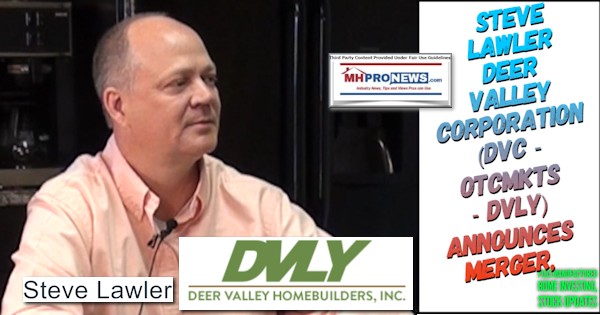 2023 …Berkshire Hathaway is the parent company to Clayton Homes, 21st Mortgage, Vanderbilt Mortgage and other factory-built housing industry suppliers.
· LCI Industries, Patrick, UFPI, and LP each are suppliers to the manufactured housing industry, among others.
· AMG, CG, and TAVFX have investments in manufactured housing related businesses. For insights from third-parties and clients about our publisher, click here.
Disclosure. MHProNews holds no positions in the stocks in this report.
· For expert manufactured housing business development or other professional services, click here.
· To sign up in seconds for our industry leading emailed headline news updates, click here.

Manufactured housing, production, factories, retail, dealers, manufactured home, communities, passive mobile home park investing, suppliers, brokers, finance, financial services, macro-markets, manufactured housing stocks, Manufactured Home Communities Real Estate Investment Trusts, MHC REITs.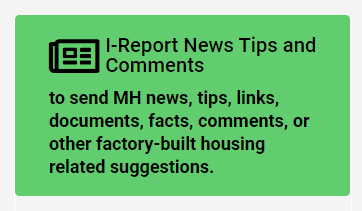 That's a wrap on this installment of "News Through the Lens of Manufactured Homes and Factory-Built Housing" © where "We Provide, You Decide." © (Affordable housing, manufactured homes, stock, investing, data, metrics, reports, fact-checks, analysis, and commentary. Third-party images or content are provided under fair use guidelines for media.) (See Related Reports, further below. Text/image boxes often are hot-linked to other reports that can be access by clicking on them.)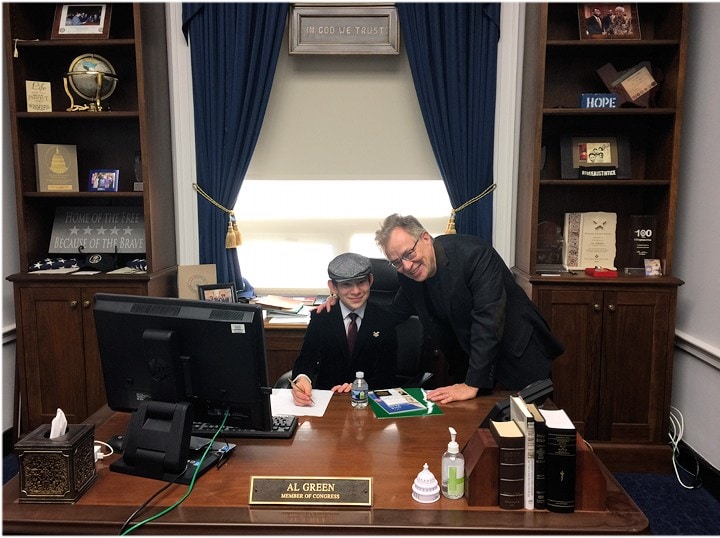 By L.A. "Tony" Kovach – for MHProNews.
Tony earned a journalism scholarship along with numerous awards in history. There have been several awards and honors and also recognition in manufactured housing. For example, he earned the prestigious Lottinville Award in history from the University of Oklahoma, where he studied history and business management. He's a managing member and co-founder of LifeStyle Factory Homes, LLC, the parent company to MHProNews, and MHLivingNews.com. This article reflects the LLC's and/or the writer's position and may or may not reflect the views of sponsors or supporters.
Anar Pitre-CEO Lotus Capital Partners-Vexing Manufactured Housing Institute Claims in Fact Check of Forbes 'What Manufactured Home Communities Investors Need to Know' – Inaccurate MHI Data Shown
Call for Congressional Oversight Hearings of Manufactured Home Industry Regulators Highlighted by Manufactured Housing Association for Regulatory Reform (MHARR); plus MHVille Markets Update
Official HUD Manufactured Housing Production Facts for Dec 2022 plus 2022 Year End Totals Explored by Manufactured Housing Association for Regulatory Reform (MHARR)-"Millions" Needed – Analysis
Facts You Didn't Know – Martin Luther King Jr – Videos, Insightful Quotes, Surprising Revelations, Videos, Reports, and Illustrations in Champion for Human Rights Including Affordable Housing
'Global Disinformation Index' Warren Buffett Ally Bill Gates' Microsoft Org Charged-Cutting Revenue to Conservative Views via Xandr, GDI; plus Sunday MHVille Headlines Recap
#1 Texas' Manufactured Housing Builders Survey Says They are 'Ready for a Rebound' But Data Point in Question, DOE MH Energy Rule Too – Facts, Analysis; plus, MHVille Stocks, Markets Update
Clayton-Next Step Off-Site Built 'White Paper'-Manufactured Homes, ThinkND 'Magic of the Mind-Everyday Illusion, Misdirection, Deception' MHI Members' Claims Analyzed; plus MHVille Markets Update
After Admitted Failure, Manufactured Housing Institute Doubles Down on CrossMods® in AP Terminology Doc Acquired by MHProNews–Are MHI Leaders Sabotaging MHVille Independents? Plus MHStocks Update
Concessions by Speaker Kevin McCarthy in House Speaker's Battle Called 'Most Significant Win for Conservatives in a Decade' By Federalist's Emily Jashinsky Report; plus MHVille Stocks Updates
Manufactured Housing Institute Claims 'Effective Branding' for 'Manufactured Housing'-Seriously? Target Rich Satirical Saturday Examines MHI Claims, Messaging, RESULT$; plus MHVille Stocks Update