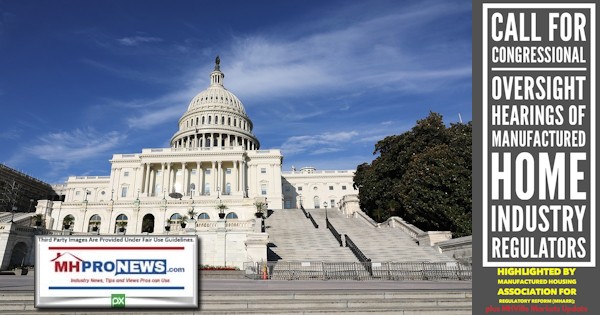 A formal request has been made for a Congressional "oversight hearing for the federal manufactured housing program and related matters including, but not limited to, consumer financing support for manufactured homebuyers." That announcement was made via a news release from the Manufactured Housing Association for Regulatory Reform (MHARR). By contrast, note that there has been no similar announcement or call for oversight hearings by Congress from the Manufactured Housing Institute (MHI) in their 1.23.2023 email to their Federated States email list. Part I of today's report includes the MHARR memo to manufactured housing industry readers and the related letter to key Congressional subcommittee members. Following the MHARR press release to MHProNews is the letter to Representative Warren Davidson (OH-R). Davidson is the new Chairman of the U.S. House of Representatives Subcommittee on Housing And Insurance for the 119th session of Congress. Part II of today's report will feature additional information with analysis and commentary. Part III of this article will be the manufactured housing stocks, macro-markets and left (CNN) right (Newsmax) market-moving mainstream news headline recap on the Daily Business News on MHProNews.
Part I
A. MHARR Memo to Members and Manufactured Home Industry Professionals

JANUARY 25, 2023
TO:                  MHARR MANUFACTURERS
                        MHARR TECHNICAL REVIEW GROUP (TRG)           
                        MHARR STATE AFFILIATES
FROM: MHARR
RE:                   MHARR TO PURSUE CONGRESSIONAL OVERSIGHT HEARING
            Attached for your review and information is a copy of a self-explanatory communication from MHARR to the incoming chairman of the House Subcommittee on Housing and Insurance. The purpose of this communication is to seek – and begin setting the groundwork for – a congressional oversight hearing for the federal manufactured housing program and related matters including, but not limited to, consumer financing support for manufactured homebuyers.
            Further details relating to this initiative will be addressed at MHARR's upcoming Board of Directors meeting in conjunction with the South-Central Manufactured Housing Show in Biloxi, Mississippi.
cc: Other Interested HUD Code Manufactured Housing Industry Members
Attachment
Part I
B. Letter to Chairman Warren Davidson (OH-R).

January 23, 2023
VIA FEDERAL EXPRESS
Honorable Warren Davidson
Chairman
U.S. House of Representatives Subcommittee on Housing
And Insurance
O'Neill House Office Building
200 C Street, S.W.
Washington, D.C. 20515
Dear Chairman Davidson:
On behalf of the members of the Manufactured Housing Association for Regulatory Reform (MHARR), I would like to take this opportunity to congratulate you on your selection to serve as Chairman of the House Subcommittee on Housing and Insurance.
MHARR is a Washington, D.C.-based national trade association representing the views and interests of independent producers of federally-regulated manufactured housing. MHARR's members are primarily smaller and medium-sized companies, located throughout the United States. The homes produced and marketed by these MHARR members, as confirmed by multiple government studies, are the most affordable source of non-subsidized home-ownership in the United States. Manufactured homes, accordingly, provide millions of Americans – and especially lower and moderate-income families – with access to the American Dream of home-ownership that they might not have otherwise.
As you may be aware, manufactured housing is the only type of residential construction that is directly and comprehensively regulated by the federal government. Under the National Manufactured Housing Construction and Safety Standards Act of 1974, as amended by the Manufactured Housing Improvement Act of 2000 (42 U.S.C. 5401, et seq.), that regulatory authority is vested primarily in the U.S. Department of Housing and Urban Development (HUD) and its Secretary as part of a congressionally-mandated federal-state partnership. Further, to promote the utilization of affordable manufactured housing in accordance with the express purposes of this law, Congress has also enacted legislation to advance the widespread availability of competitive consumer financing for such homes through, among other things, Title I and Title II manufactured home loans insured by the Federal Housing Administration (FHA) and Ginnie Mae, as well as the "Duty to Serve" provision of the Housing and Economic Recovery Act of 2008 (HERA) with respect to support for both personal property and real estate manufactured housing loans by Fannie Mae and Freddie Mac.
Unfortunately, many significant aspects of these good and beneficial laws have not been fully and properly implemented by HUD and other related federal agencies/entities. Thus, at a time when affordable housing and homeownership is desperately needed by lower and moderate-income American families and manufactured housing production, as a result, should be in the hundreds-of-thousands of units each year, industry production levels have failed to meet historical averages since at least 2006 and have been mired near – or below – 100,000 homes per year over that entire period. Sadly, moreover, much of this stagnation – at a time of rapidly expanding need and demand – is directly attributable to unnecessary and excessive federal regulation and a parallel lack of congressionally-mandated support for manufactured home financing due to the failure of HUD, Fannie Mae and Freddie Mac to fully and properly implement the aforesaid federal laws.
Effective and consistent congressional oversight of the HUD manufactured housing program and its regulatory practices (as well as the aforesaid consumer financing laws) is thus essential, and is of particular importance to the entrepreneurial businesses which comprise MHARR. As has been demonstrated repeatedly by academic and government research, including research conducted by the U.S. Small Business Administration (SBA), smaller businesses (and their customers) are disproportionately harmed by regulatory overreach and related regulatory compliance costs. Specific congressional oversight of the HUD manufactured housing program, however, and its failure to comply, in material respects, with applicable federal law, has not been the subject of a dedicated Housing Subcommittee hearing since February 2012.
For these reasons, we strongly believe that a hearing by your subcommittee is necessary to ensure that HUD (and other related agencies/entities) are complying with all aspects of applicable federal law. Accordingly, we look forward to working with you and your staff to address both renewed oversight and the multiple significant issues affecting the federal program and the manufactured housing industry. Toward this end, we will contact your office soon to arrange an introductory meeting to further brief you on these critical matters.
Again, congratulations on your appointment as Chairman, we look forward to meeting with you soon.
Sincerely,
Mark Weiss
President and CEO
cc: Hon. Maxine Waters
Hon. Marcia Fudge
Hon. Sandra Thompson
MHARR Members
##
Part II Additional Information with More MHProNews Analysis and Commentary
Cleary, Chairman Davidson is going to be an important figure in this MHARR effort. Chairman Davidson's Twitter page says he is a "Former Army Ranger serving Ohio's 8th District in Congress. It's not compassionate to bankrupt America–financially or morally. Good governments defend freedom." Some tweets by Davidson, shown below, are insightful.
I am Warren Davidson. I love this country with a soldier's passion. It is an honor to continue representing #OH08 in Congress. Thank you! pic.twitter.com/yq5YZVpIPE

— Warren Davidson (@WarrenDavidson) January 11, 2023
Repeal the 16th Amendment. End the income tax. Fund the government more effectively and efficiently. https://t.co/H0Znt4pJgx

— Warren Davidson (@WarrenDavidson) January 24, 2023
The Democrat plan is the equivalent of pretending you don't have cancer, "Just ignore it and it will go away." Simultaneously dangerous and foolish.

Don't bankrupt America! https://t.co/funBG4UvOe

— Warren Davidson (@WarrenDavidson) January 24, 2023
Clearly unconstitutional. The 2nd Amendment is essential to defending freedom. This unjust rule also violates separation of powers (Congress makes laws) and the takings clause. https://t.co/t4cVXKUKzj

— Warren Davidson (@WarrenDavidson) January 22, 2023
American foreign policy needs strategic depth, not just defense spending. Post Cold War, China is using a whole of government approach to exploit America and the west. America must add strategic depth to counter the influence of the Chinese Communist Party. https://t.co/tFoWP65P0i

— Warren Davidson (@WarrenDavidson) January 21, 2023
Family finances:

Annual Income $49,000
Annual Expenses $69,000

Credit limit $314,000

You just maxed out your credit lines at $314,000 🙁
What do you do???

That is the US govt right now but with a lot more zeros.

So of course their solution will be raise the credit limit 🔥

— Wall Street Silver (@WallStreetSilv) January 21, 2023
The high cost of endless wars is highly under-reported. My colleagues and I will continue to address this problem from VA reforms, to DoD accountability, to more focused foreign policy. Time for #DeedsNotWords. https://t.co/RauRoTTR42

— Warren Davidson (@WarrenDavidson) January 20, 2023
Who needs impeached?

— Warren Davidson (@WarrenDavidson) January 20, 2023
Lesson learned. Never underestimate the authoritarian impulse to use fear and never underestimate society's vulnerability to this exploitation of human nature.

Antidote:
More freedom.
Less government.#SoundMoney https://t.co/nPfOtccEDC

— Warren Davidson (@WarrenDavidson) January 19, 2023
If the FBI colluded with Twitter to censor Americans, then the First Amendment has been violated.

The Select Committee on the Weaponization of the Federal Government should investigate and hold government officials accountable.

— Warren Davidson (@WarrenDavidson) January 18, 2023
Those Twitter posts represent Davidson's stated views on a range of issues. Recall that MHProNews recently published an analysis that the concessions made during the negotiations that elevated Kevin McCarthy (CA-R) to the role of Speaker of the House were called 'the most significant win for conservatives in a decade.' Prior McCarthy blocker Rep. Matt Gaetz (FL-R) said he was encouraged by the early moves by the new Speaker.
Concessions by Speaker Kevin McCarthy in House Speaker's Battle Called 'Most Significant Win for Conservatives in a Decade' By Federalist's Emily Jashinsky Report; plus MHVille Stocks Updates
Former Trump Administration member Theodore "Theo" Wold, J.D., recently drew attention to just how significant the problems are with the federal bureaucracy. ICYMI, this ought to be carefully digested by all who want to understand the workings of the federal government on the practical, vs. the theoretical or legal, level.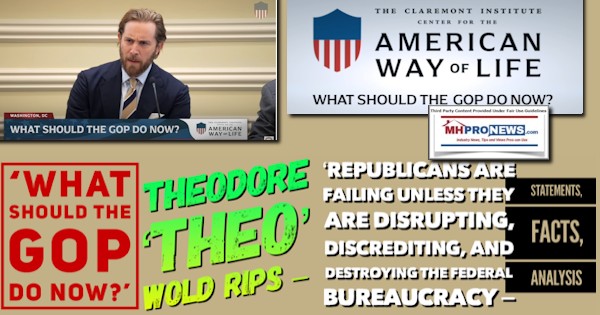 From his 1.12.2023 press release upon being named to the "House Subcommittee on Housing and Insurance," Davidson said: "I look forward to working with my colleagues on the Financial Services Committee to strengthen public policy within this jurisdiction by solving problems that help these markets better serve the American people."
Davidson also has been named to the House Committee on Foreign Affairs. His concerns on Communist China are reflected in part by the tweet posted above.
Manufactured Housing Industry Supply Chains in China, Asia at Risk-U.S., Japan, S. Korea, Taiwan, Australia, Philippines Prep for Conflict with Communist North Korea and China–War Could be 'Soon'
It obviously remains to be seen if Davidson's subcommittee will take up the MHARR request. That noted, it is troubling, yet revealing, that MHI has not made a similar announcement to MHARR's. Where are they on a similar effort to draw attraction to the issues that are keeping manufactured housing underperforming during an affordable housing crisis? Perhaps Congress should also take up as a related concerns about the role MHI is playing in manufactured housing with this oversight effort from MHARR? Relevant questions might be the following.
Why does MHI team up with the competitors of manufactured housing? What benefit, if any, has such a strategic alliance that MHI brags about in their messaging actually provided for manufactured housing at large?
Why aren't MHI teaming up with pro-manufactured housing industry growth MHARR instead?
What role does manufactured housing industry underperformance play as a barrier to entry, persistence, or exit for new or existing firms in manufactured housing?
Given that several MHI members are publicly traded firms, and that those firms in their investor pitches routinely remark on the importance of consolidation (mergers and acquisitions or M&A) as a given corporate organization's goal, is MHI engaged in deceptive trade practices that slyly aim to consolidate support the consolidation of the manufactured home industry?
What costs does such a scenario play for taxpayers?
What harms does this scenario impose on minorities, all people with lower incomes, or young people seeking to own their first home who are essentially priced out of the conventional housing market?
Put differently, MHARR's effort may mushroom into related territory not covered in the 2011 Congressional field hearing on the implementation of the Manufactured Housing Improvement Act (MHIA) of 2000 or the 2012 Congressional hearings that MHARR referenced on the same issue. Should Davidson's subcommittee schedule such hearings, one might hope that Congress will hear about the concerns raised by third-party researchers to the manufactured home (MH) industry as well as from MH industry insiders who have explored what has kept the manufactured housing underperforming in most of the 21st century.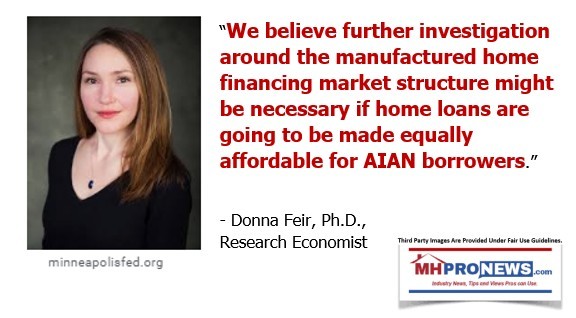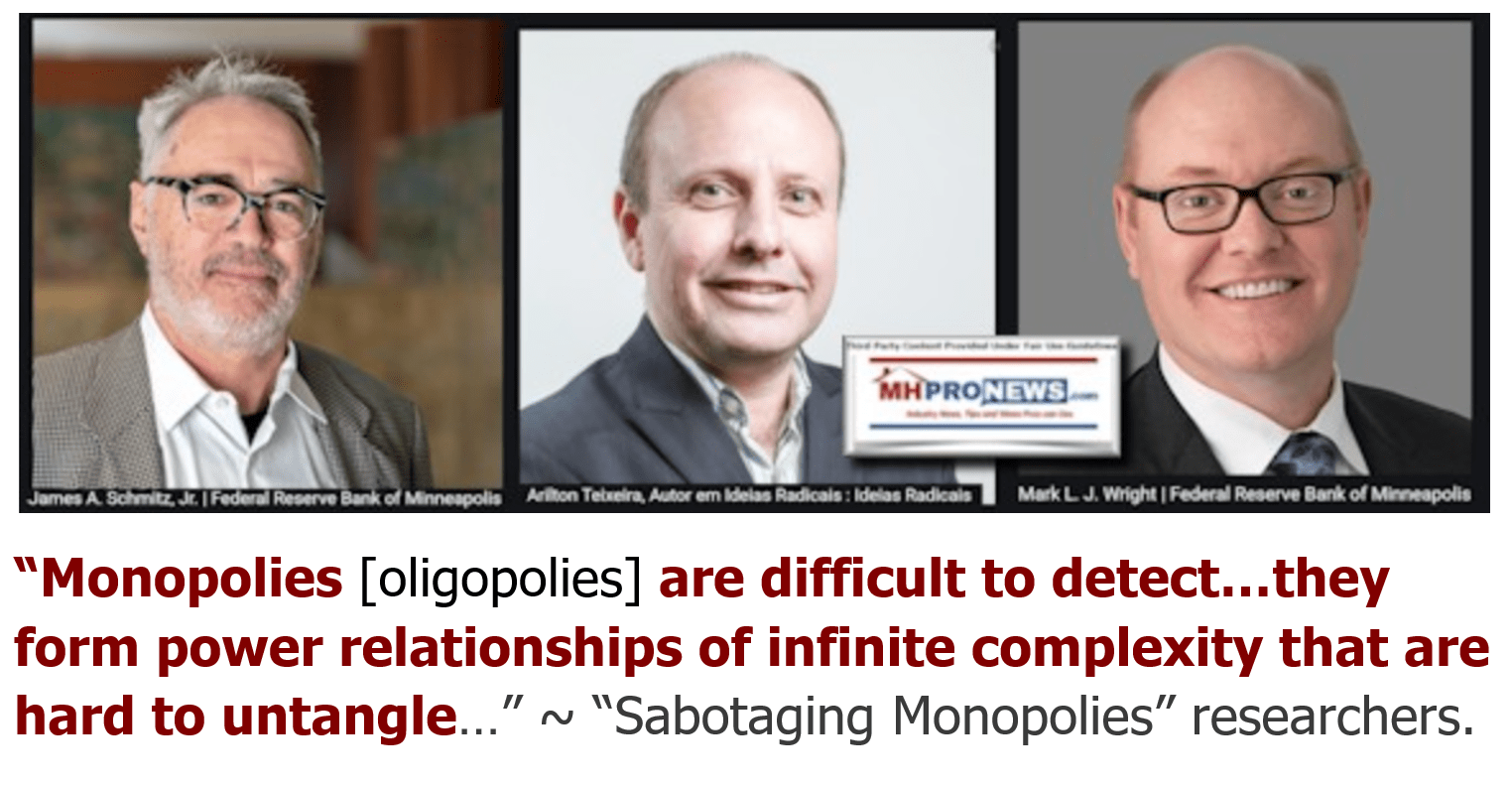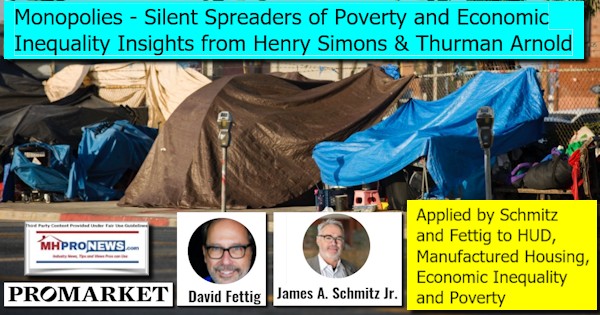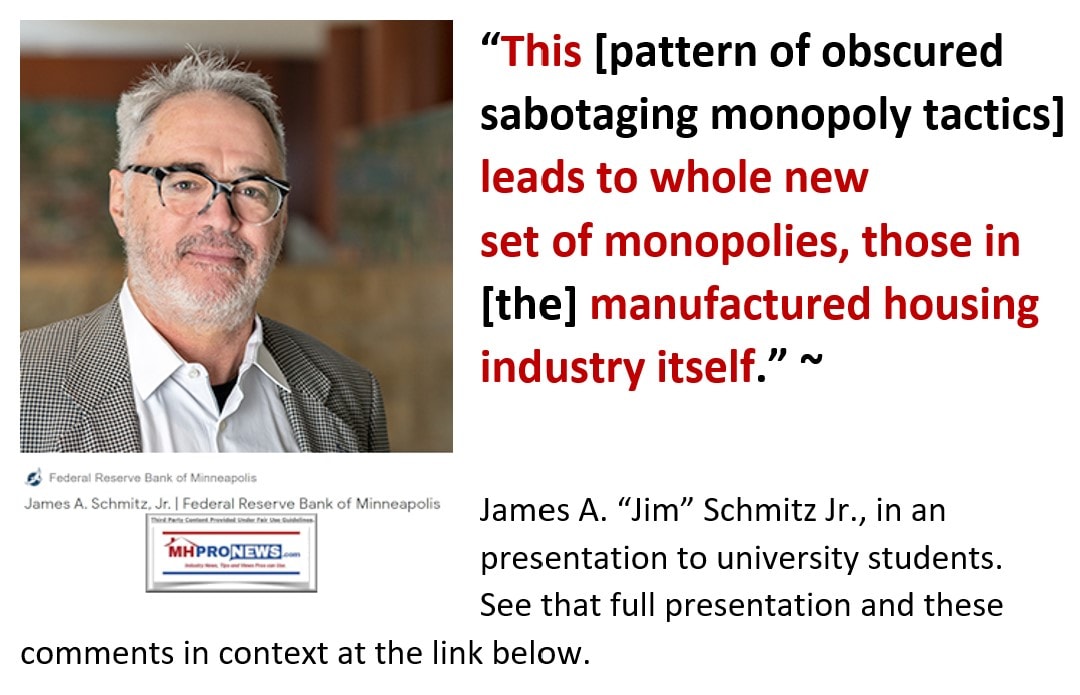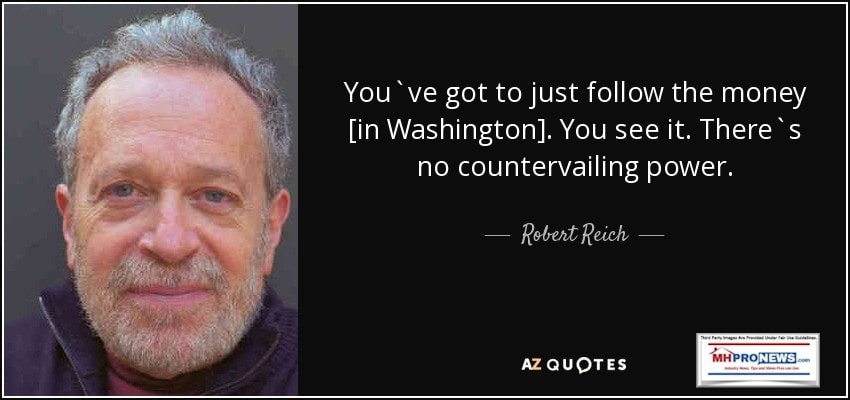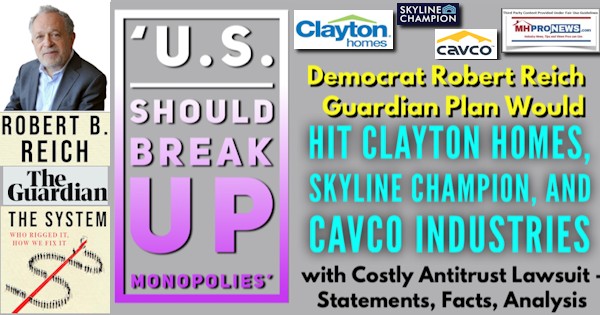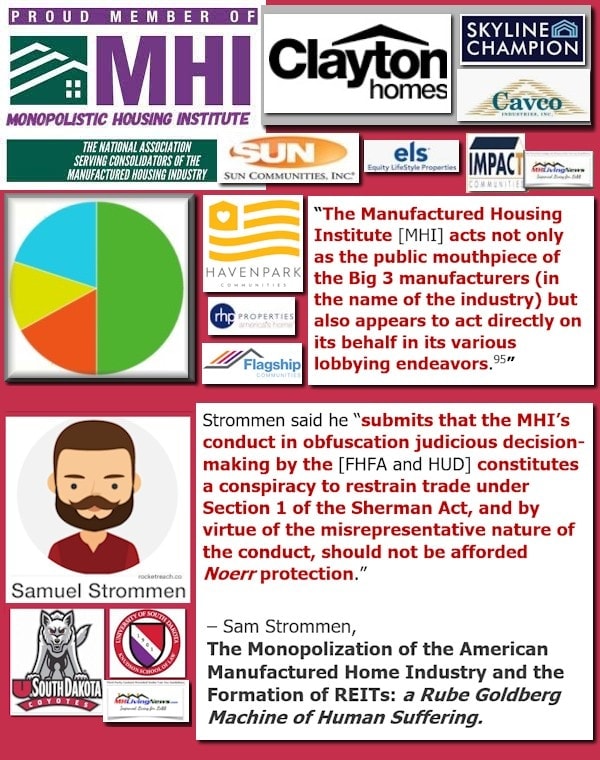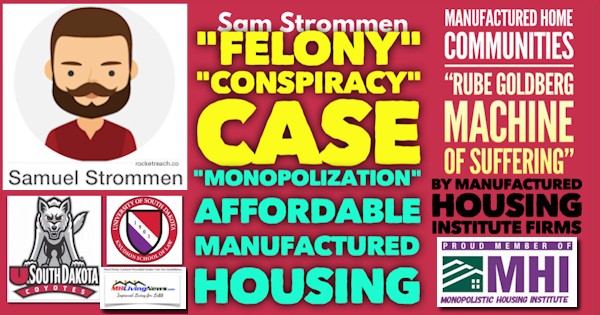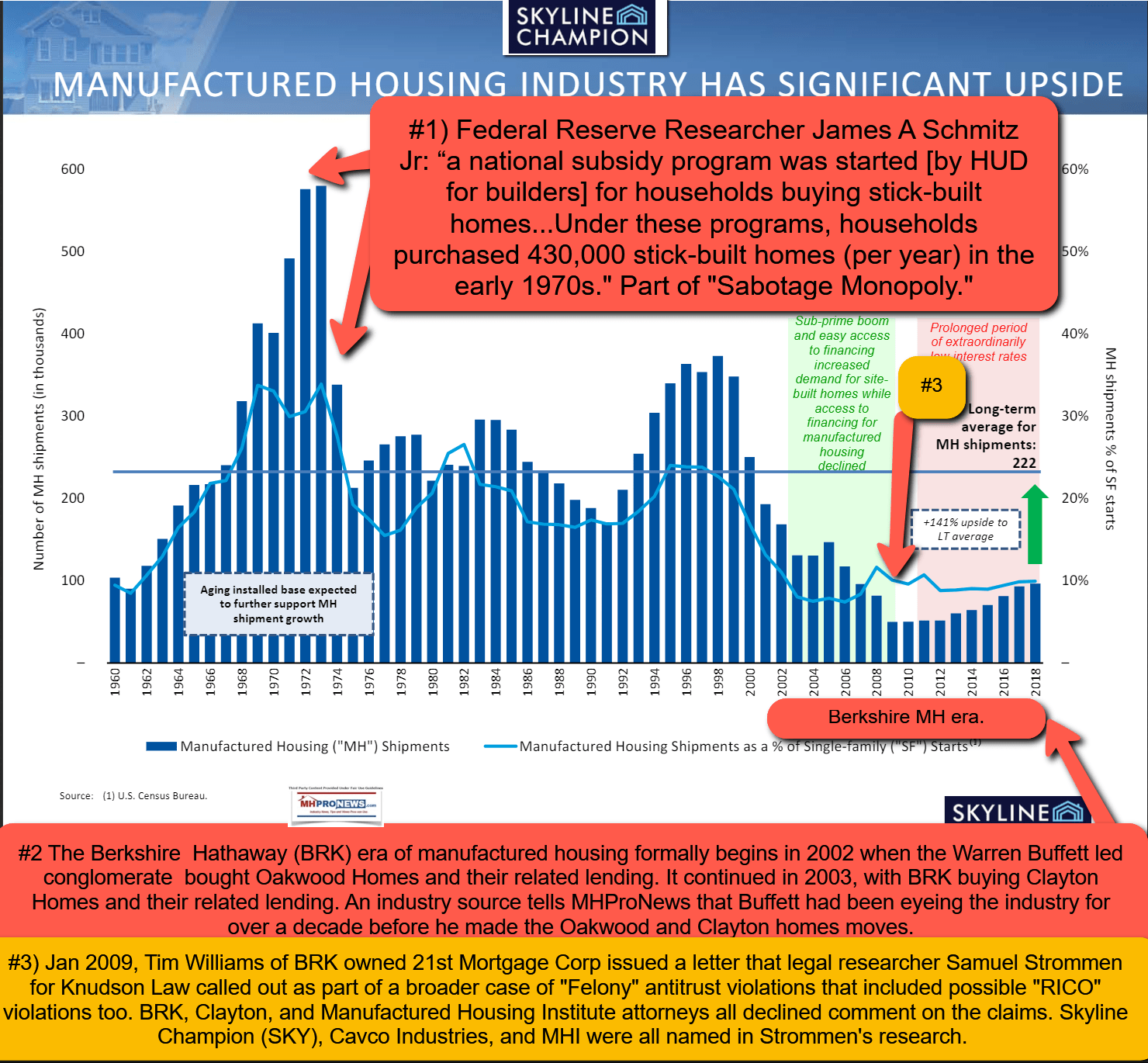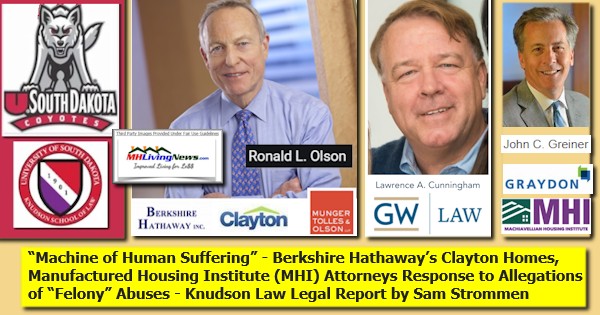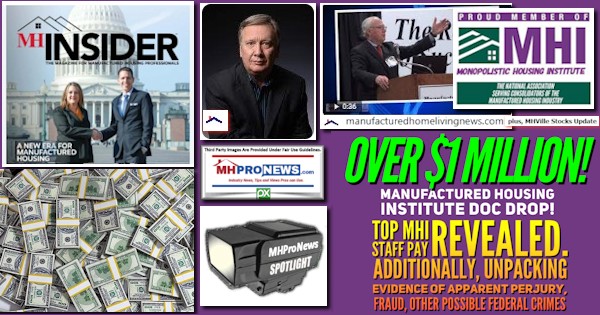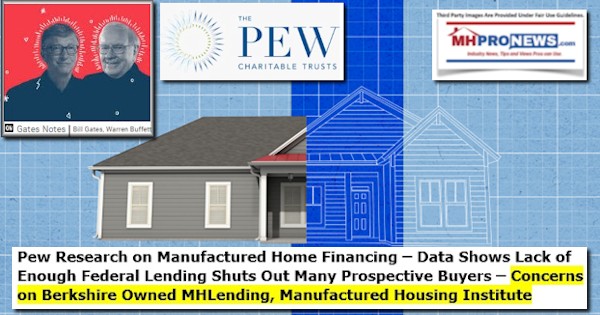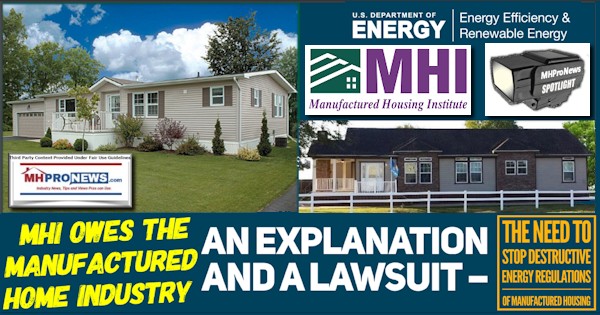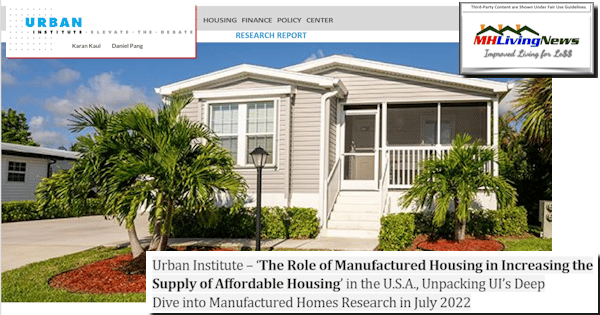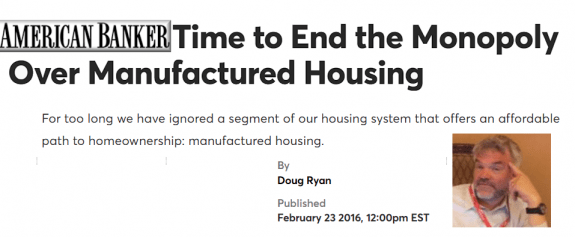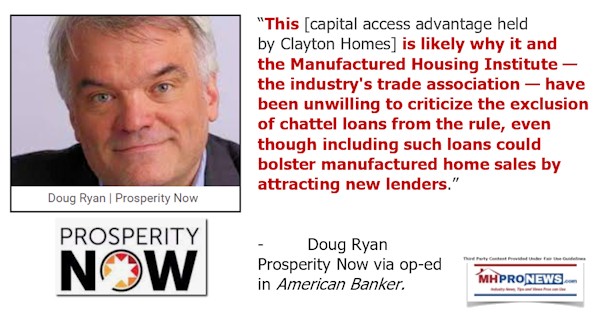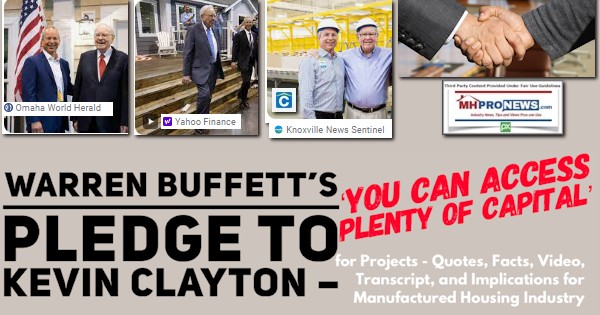 MHProNews will monitor and report on any developments in this effort by MHARR to draw Congressional attention to the variety of concerns in manufactured housing, including the role that various federal agencies and those that they regulate may be playing in the underperformance of HUD Code manufactured housing.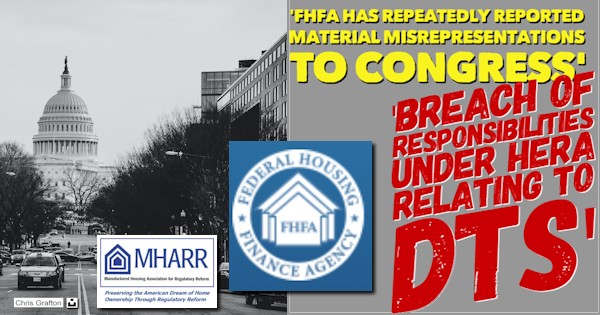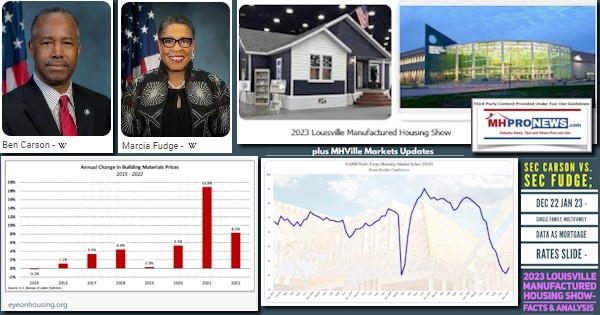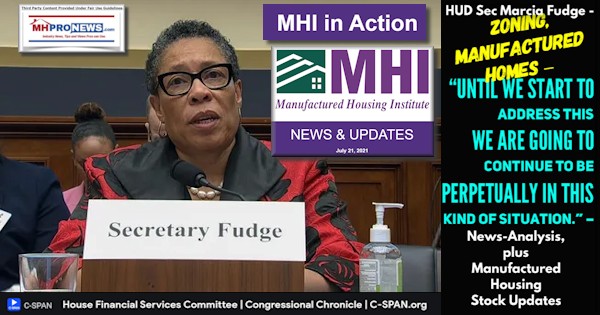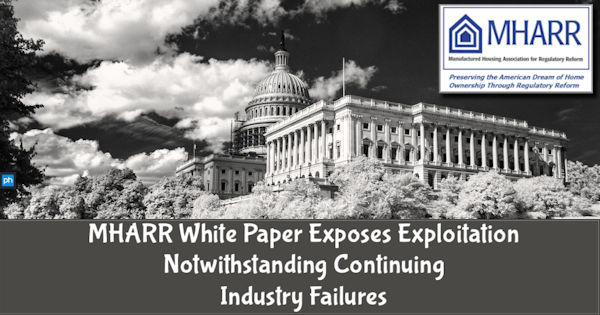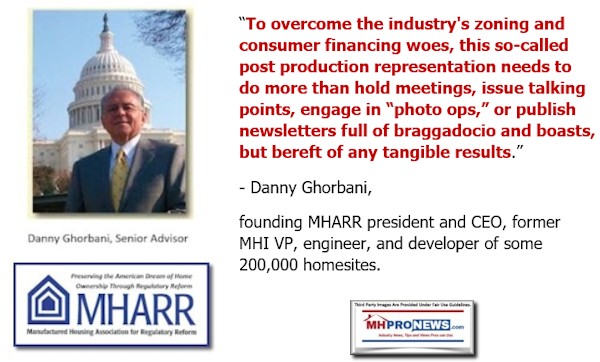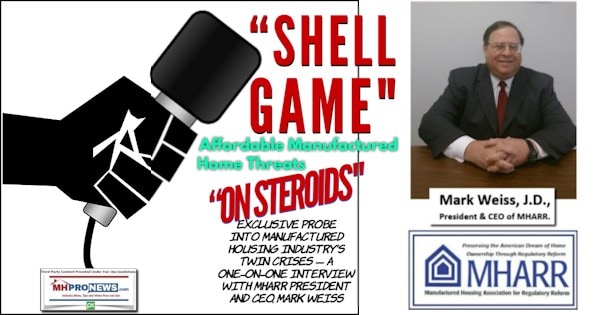 Part III. Daily Business News on MHProNews Markets Segment
The modifications of our prior Daily Business News on MHProNews format of the recap of yesterday evening's market report are provided below. It still includes our signature left (CNN Business) and right (Newsmax) 'market moving' headlines. The macro market moves graphics will provide context and comparisons for those invested in or tracking manufactured housing connected equities.
In minutes a day readers can get a good sense of significant or major events while keeping up with the trends that are impacting manufactured housing connected investing.
Reminder: several of the graphics on MHProNews can be opened into a larger size. For instance: click the image and follow the prompts in your browser or device to OPEN In a New Window. Then, in several browsers/devices you can click the image and increase the size. Use the 'x out' (close window) escape or back key to return.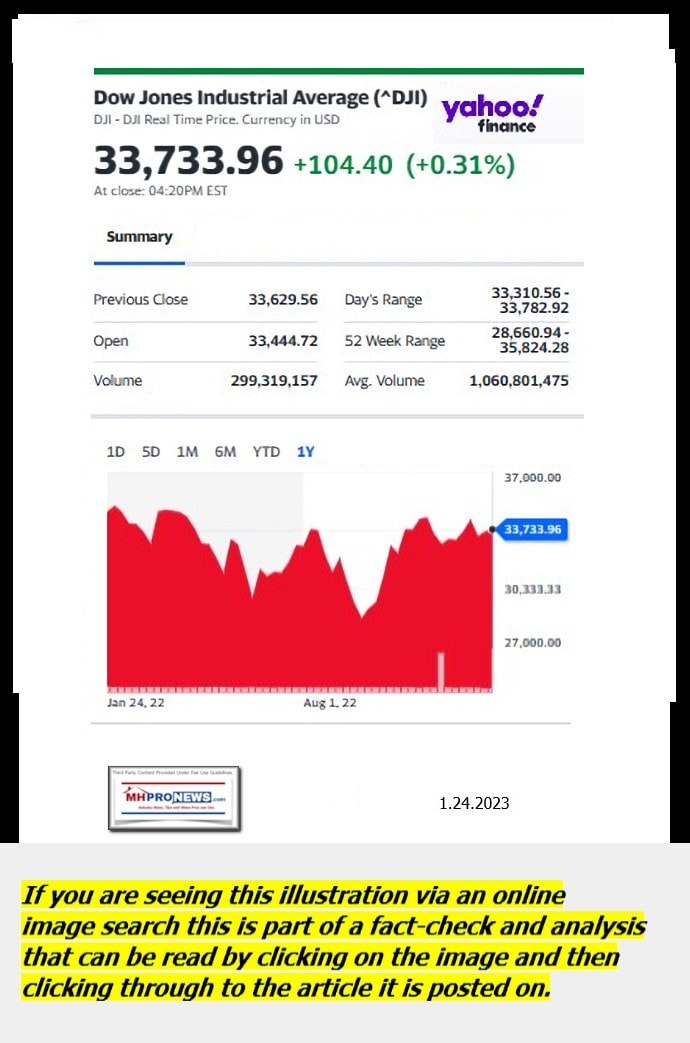 Headlines from left-of-center CNN Business – from the evening of 1.24.2023 
Ticketmaster takeaways
Joe Berchtold (L), president and CFO of Live Nation Entertainment, Inc., and other members of the ticketing and entertainment industry are sworn in before the Senate Judiciary Committee January 24, 2023 in Washington, DC.
What the fallout from the Taylor Swift ticketing debacle means for the company and the power it wields in the industry
Lawmakers grill ticketing industry after Taylor Swift concert fiasco
Elon Musk is back on the stand in trial over controversial 'funding secured' tweet
DOJ sues Google over its dominance in online advertising market
Washington Post lays off 20 newsroom employees, shuts down gaming section
New York Stock Exchange investigates 'technical issue' that briefly halted some trading
Major railroad posts record earnings, spends more on share repurchases than on its employees
Justin Bieber sells his music catalog
America's largest private employer just hiked wages
Live Nation exec faces lawmakers about Taylor Swift concert tickets fiasco
'I cried all night': Millions of Chinese lose access to 'World of Warcraft' and other hit games
This guy made $150,000 a day, because Corporate America is out of control
UK's Crown Estate sues Twitter over alleged non-payment of rent in London offices
Disney exec made 6 figures a day for the 3 months he worked there
Chase closes some New York ATMs early because of 'rising crime'
'420 price was not a joke.' Elon Musk testifies again in trial over controversial tweet
Argentina and Brazil are discussing a common currency. Don't hold your breath
The Washington Post is not for sale, owner Jeff Bezos and the newspaper say
Maya Rudolph is the new face of M&M'S. Polarizing spokescandies are taking a 'pause'
Greatest trade ever? Citadel's $16 billion haul smashes hedge fund records
More layoffs are on the way, survey of business economists finds
Economic barometer warns that a US recession could come soon
Ford plans 3,200 job cuts in Europe as it moves some work to the US
Exclusive: Natural Light is tapping into nostalgia with its new can design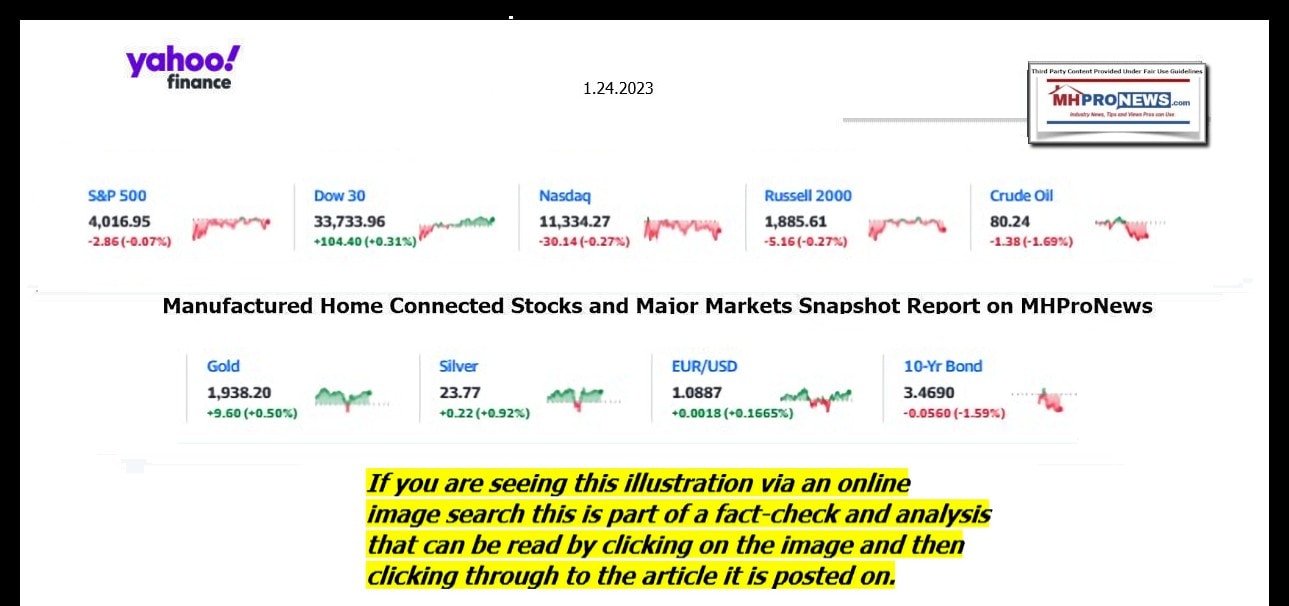 Headlines from right-of-center Newsmax 1.24.2023
'Slush Fund': Sen. Rick Scott Prods Govs to Return Federal COVID Cash
Rick Scott, R-Fla., recently released a letter calling on state and local officials to return unused federal COVID-19 relief funds. States received billions of dollars in aid that led to a surplus in some, including Florida. "These funds were not targeted nor did they help families in need," Scott wrote. "Instead, many state and local governments are now swimming in extra cash, with some using funding intended for 'COVID relief' as a slush fund for their completely unrelated pet projects." [Full Story]
Newsmax TV
Texas AG Paxton: Biden Admin Unlawfully Delegated to WHO | video
Former Amb. Volker: Putin Never Interested in Peace Talks | video
Biggs: Biden Must Work With Congress on Debt | video
Weber: Biden's Actions Left Oil Reserves 'Perilously Low' | video
Blaine Holt: Poland Won't Wait Long to Send Tanks to Ukraine | video
Kiley: House to Hold Biden to 'His Own Standard'
Fleitz: Docs at Penn Biden Center a Danger to US Security | video
Newsfront
Trump Defends 'Innocent Man' Pence
Former President Donald Trump defended Mike Pence, who served as his vice president, after it was revealed Tuesday that classified documents were found in Pence's home last week…. [Full Story]
Related Stories
Lawyer: Classified Documents Found at Mike Pence's Indiana Home
Pompeo Book: Trump Explained 'Little Rocket Man' to Kim Jong Un
Former Secretary of State Mike Pompeo said in his new book that [Full Story]
Cruz: DOJ Should Search Biden Documents at University of Delaware
Ted Cruz, R-Texas. Is calling for the Justice Department to [Full Story]
Related
GOP Senators to Secret Service: Turn Over Biden Visitor Logs
Lawyer: Classified Documents Found at Mike Pence's Indiana Home
Garland Tries to Deflect Criticism of DOJ's Biden Doc Efforts
In Letting FBI Search Home, Biden Hopes to Defuse a Bad Situation
Graham Doubts Sinister Intention With Biden Docs
Penn Biden Center Held Event on Engagement With China Last Summer
China Playing a Role in Surging Gas Prices
Even with winter weather keeping drivers off the roads, gas prices [Full Story] | Platinum Article
Stocks Drift on Wall Street as Earnings Reports Rev Up
Stocks ended mixed on Wall Street after drifting between gains and [Full Story]
NATO Chief: Allies Will Find Solution Soon on Tanks to Ukraine
NATO Secretary General Jens Stoltenberg urged allies on Tuesday to [Full Story]
Related
In Reversal, US Poised to Approve Abrams Tanks for Ukraine
Germany to Approve Sending Heavy Battle Tanks to Ukraine: Sources
Gen. Wesley Clark: Ukraine Likely Needs 500 More Tanks
US Spots Chinese Companies Helping Russia With Ukraine War
Hungary Won't Veto EU Arms Funding to Ukraine, Official Says
Abortion Pill Lawsuit Challenges Its Use, FDA Authority
A lawsuit brought by doctors is challenging to overturn the U.S. Food [Full Story] | video
Supreme Court 'Looking Over Its Shoulder' With Leaker Still at Large
The Supreme Court still cannot determine the identity of the person [Full Story] | Platinum Article
CRT Pioneer Enjoys Success at Top Level of Academia
Kimberl Crenshaw, the scholar who pioneered the subject of critical [Full Story]
Poll: 73 Percent of Black Georgians Had 'Excellent' Time Voting in Midterms
A new poll reveals that an overwhelming majority of black voters in [Full Story]
Report: Pentagon Captures 2016 Image of Metallic Orb UFO Flying Over Iraq
An image collected by a U.S. spy plane reportedly shows a metallic [Full Story]
Scientists Debate Potential Maximum Human Lifespan
The death of the world's oldest person at the age of 118 has [Full Story]
Warren Buffett's 3 Reasons Why He Will Never Touch Crypto
Bitcoin – the world's leading cryptocurrency, currently trading at [Full Story]
Winning Ticket for $2B Powerball Jackpot Still Unclaimed
A single ticket holder who won the record $2.04 billion Powerball [Full Story]
US Business Activity Still Soft, But Outlook Perks Up
U.S. business activity contracted for the seventh straight month in [Full Story]
'Everything Everywhere' Snags 11 Oscar Nominations
The multiverse-skipping sci-fi indie hit "Everything Everywhere All [Full Story]
Related
Group Slams Oscars for Lack of Female Best Director Nominees
FDA Proposes Limits on Lead in Processed Baby Food
The U.S. Food and Drug Administration on Tuesday proposed significant [Full Story]
Report: Google Asks Court to Dismiss RNC Email Lawsuit
Google asked a federal court to dismiss a lawsuit filed by the [Full Story]
Only Half of Patients Get Follow-Up Colonoscopy After Positive Stool Test
Many people undergo a stool test to screen for colon cancer but a new [Full Story]
Georgia Election Probe Report to Remain Secret for Now
A report by a special grand jury in Georgia investigating possible [Full Story]
Senators Hone In on Ticketmaster/Live Nation Sway
Senators grilled Ticketmaster Tuesday, questioning whether the [Full Story]
GOP Rep. Spartz Opposes Removal of Dems from House Committees
Victoria Spartz, R-Ind., said Tuesday she opposes House Speaker [Full Story]
Learning to Lie: AI Tools Adept at Creating Disinformation
Artificial intelligence is writing fiction, making images inspired by [Full Story]
Internal Tiff Shrinks Moderate Dem Group 'Blue Dogs'
An internal disagreement about rebranding the centrist Democrat "Blue [Full Story]
Rick Scott Calls on Governors to Return Federal Funds
Rick Scott, R-Fla., recently released a letter calling on state [Full Story]
NY GOP House Members Demand End to Vaccine Mandate for Healthcare Workers
House Republicans from New York are demanding Democrat Gov. Kathy [Full Story]
DeSantis: Rejected Black History AP Course Imposed 'Political Agenda'
Florida GOP Gov. Ron DeSantis said Monday that the state blocked a [Full Story]
Justin Bieber Sells Music Rights for $200 Million
Pop juggernaut Justin Bieber has sold his music publishing and [Full Story]
Florida Supreme Court Agrees to Hear Challenge to 15-Week Abortion Law
The Florida Supreme Court has agreed to hear a legal challenge to the [Full Story]
Doomsday Clock Moves to 90 Seconds to Midnight as Nuclear Threat Rises
Atomic scientists set the Doomsday Clock closer to midnight than ever [Full Story]
Walmart to Raise Hourly Wage Above $17.50
Walmart Inc., the largest private employer in the United States, said [Full Story]
Senators Hone In on Ticketmaster/Live Nation Sway
Senators grilled Ticketmaster Tuesday, questioning whether the company's dominance in the ticketing industry led to its spectacular breakdown last year during a sale of Taylor Swift concert tickets…. [Full Story]
Rupert Murdoch Scraps Proposal to Combine Fox, News Corp
NYSE Glitch Leads to Busted Trades, Investigation
Chris Orestis, Retirement Genius: How the SECURE Act Can Spur Your Savings
US Spots Chinese Companies Helping Russia With Ukraine War
More Finance
Health
Only Half of Patients Get Follow-Up Colonoscopy After Positive Stool Test
Many people undergo a stool test to screen for colon cancer but a new study finds too few follow up with a colonoscopy when that test warns of a possible cancer. Not following up undermines the point of screening, said study-co-author Jeff Mohl, director of research and…… [Full Story]
'Spare Tire' in Middle Age Doubles Risk for Frailty With Aging
Acting Out Dreams During Sleep May Signal Parkinson's Disease
Health Benefits of Vitamin D Diminished in Overweight Adults
Amazon Launches a Subscription Prescription Drug Service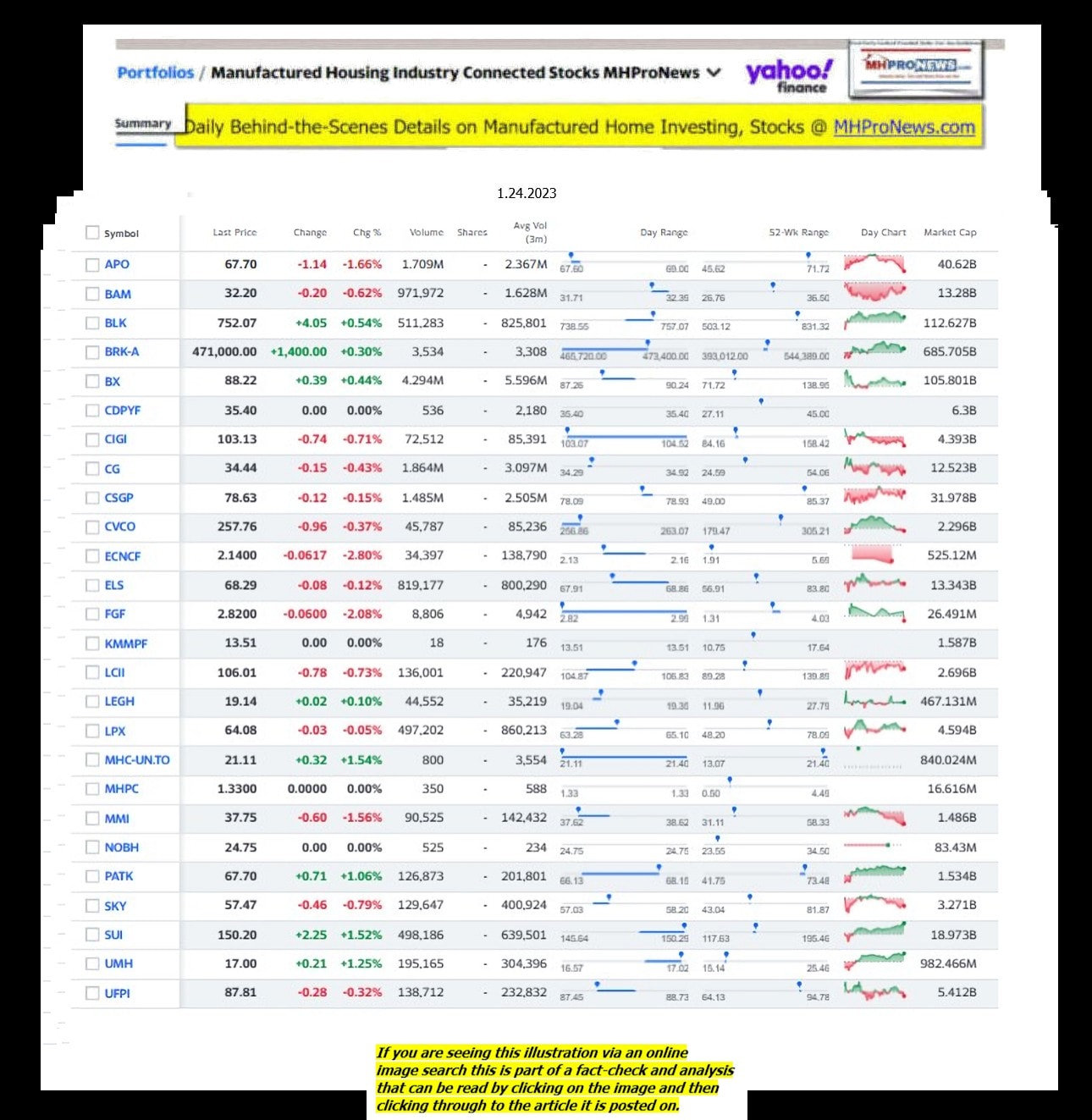 https://www.manufacturedhomepronews.com/stomach-churning-year-cnn-wall-street-forget-2022-down-year-major-equities-data-compared-to-manufactured-housing-stocks-manufactured-home-community-reits/ ====================================
Updated
NOTE 1: The 3rd chart above of manufactured housing connected equities includes the Canadian stock, ECN, which purchased Triad Financial Services, a manufactured home industry finance lender.
NOTE 2: Drew changed its name and trading symbol at the end of 2016 to Lippert (LCII).
NOTE 3: Deer Valley was largely taken private, say company insiders in a message to MHProNews on 12.15.2020, but there are still some outstanding shares of the stock from the days when it was a publicly traded firm.  Thus, there is still periodic activity on DVLY.
Note 4: some recent or related reports to the REITs, stocks, and other equities named above follow in the reports linked below.
'Manufactured Housing in the News,' Unpacking UMH CEO Sam Landy Op-Ed' It's Time for Bi-Partisanship on Affordable Manufactured Housing Homeownership' in HousingWire; plus MHMarkets Updates
Warren Buffett's Pledge to Kevin Clayton – 'You Can Access Plenty of Capital' for Projects – Quotes, Facts, Video, Transcript, and Implications for Manufactured Housing Industry
Manufactured Housing Properties-Results for Three and Nine Months Ending September 30.2022–Exploring 'Mobile Home Park' Manufactured Home Community Investing; plus MHVille REITs, Stocks Update
'Changes Will Benefit Customers,' Boost Sales-Legacy Homes CEO Duncan Bates – LEGH 'Delivered 22.5% Return on Equity in 1 Yr' – Corp Q3 2022 Insights, Analysis; plus MHVille REITs, Stocks Update  
'No Assurance Inflation Will Not Affect Our Future Profitability Financial Position'=Cavco Industries 10-Q, Solitaire Deal, More CVCO Data; Supreme Court Ruled-SEC Regs on False-Omitted Remarks
Skyline Champion Provides Quarterly Results, Adding Retail Centers, Improved Delivery Times-CEO Mark Yost Says 'Can Outperform Conventional Housing' Explored; Plus MHVille REITs, Stocks Update
Triad Financial Services Q2-2022 FINANCIAL RESULTS, per ECN Capital – Several Bright Spots in Manufactured Home Market Highlighted, Including Communities, Retail, Land-Home, Floor; MHStocks Update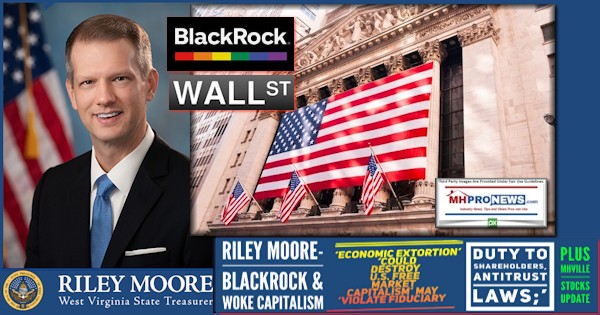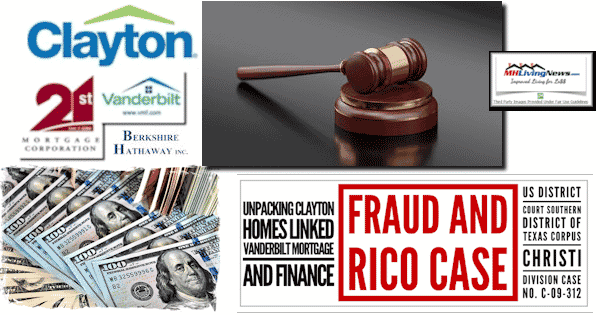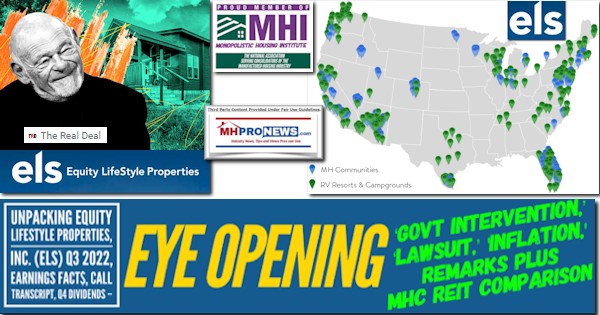 Manufactured Home Communities (a.k.a. 'Mobile Home Parks' – SIC) – Exploring UMH Properties; Fellow Manufactured Housing Institute Member Yes! Communities Suits and Settlements; plus MH Markets Updates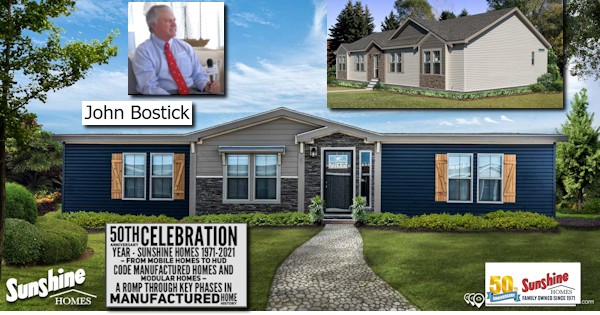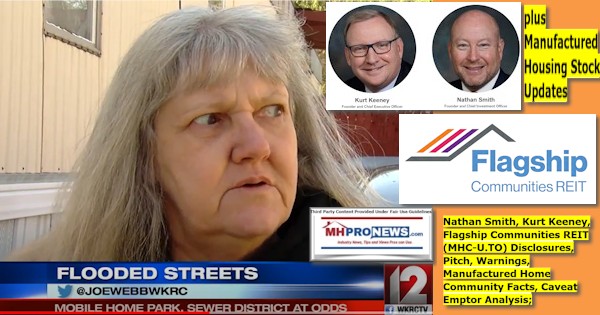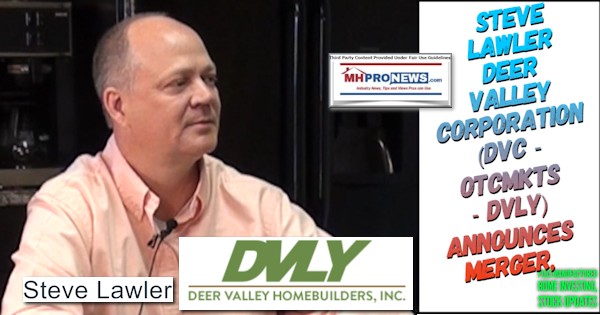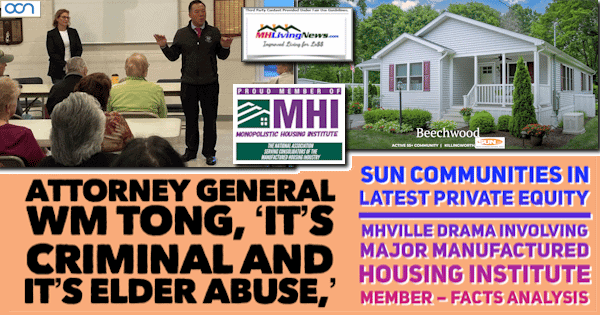 2023 …Berkshire Hathaway is the parent company to Clayton Homes, 21st Mortgage, Vanderbilt Mortgage and other factory-built housing industry suppliers.
· LCI Industries, Patrick, UFPI, and LP each are suppliers to the manufactured housing industry, among others.
· AMG, CG, and TAVFX have investments in manufactured housing related businesses. For insights from third-parties and clients about our publisher, click here.
Disclosure. MHProNews holds no positions in the stocks in this report.
· For expert manufactured housing business development or other professional services, click here.
· To sign up in seconds for our industry leading emailed headline news updates, click here.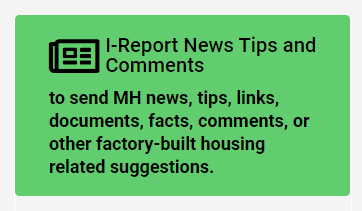 That's a wrap on this installment of "News Through the Lens of Manufactured Homes and Factory-Built Housing" © where "We Provide, You Decide." © (Affordable housing, manufactured homes, stock, investing, data, metrics, reports, fact-checks, analysis, and commentary. Third-party images or content are provided under fair use guidelines for media.) (See Related Reports, further below. Text/image boxes often are hot-linked to other reports that can be access by clicking on them.)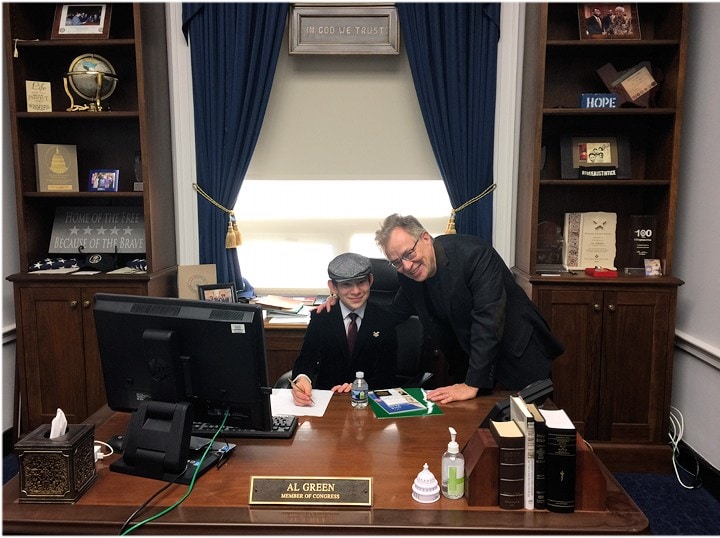 By L.A. "Tony" Kovach – for MHProNews.
Tony earned a journalism scholarship along with numerous awards in history. There have been several awards and honors and also recognition in manufactured housing. For example, he earned the prestigious Lottinville Award in history from the University of Oklahoma, where he studied history and business management. He's a managing member and co-founder of LifeStyle Factory Homes, LLC, the parent company to MHProNews, and MHLivingNews.com. This article reflects the LLC's and/or the writer's position and may or may not reflect the views of sponsors or supporters.
Facts You Didn't Know – Martin Luther King Jr – Videos, Insightful Quotes, Surprising Revelations, Videos, Reports, and Illustrations in Champion for Human Rights Including Affordable Housing
HUD Code Manufactured Home Building Down Nov 2022–Higher for Year per Manufactured Housing Association for Regulatory Reform Data, Facts-Insights Others Lack; plus MHVille Stocks-REITs Update
'Manufactured Housing Closes Year on Cool Note, But Optimism Grows for 2023' Says TRERC, But TMHA VP Rob Ripperda Lets Cat Out of Proverbial Bag, Exposing MHI; plus MHVille Market, Stocks Update
U.S. Housing Data Reveals Gaps-Underscores Vast Manufactured Housing Industry Potential, But Raises Corp, Trade Group Performance Concerns, Apparent Shareholder Effects; plus MHVille Stocks Update
After Admitted Failure, Manufactured Housing Institute Doubles Down on CrossMods® in AP Terminology Doc Acquired by MHProNews–Are MHI Leaders Sabotaging MHVille Independents? Plus MHStocks Update
Concessions by Speaker Kevin McCarthy in House Speaker's Battle Called 'Most Significant Win for Conservatives in a Decade' By Federalist's Emily Jashinsky Report; plus MHVille Stocks Updates