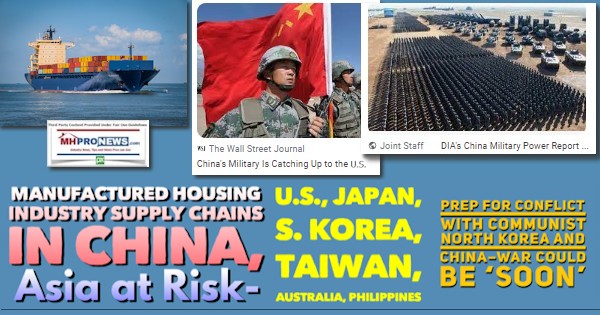 A manufactured housing producer that is a Manufactured Housing Institute (MHI) member that has been buying products from Communist China told MHProNews that they have started to shift their supply chains tied to the Asian giant ruled from Beijing. The risk to those supply chains for our industry and so many others, per the report that follows, is at 3¾ out of 4 alarm level. Additional information and analysis will follow the news item provided to MHProNews via the WND NewsCenter and the Daily Caller News Foundation (DCNF).
WARS AND RUMORS OF WARS
'Setting the theater': U.S. and allies prep for military conflict in the Pacific
'Underprepared for some plausible conflict scenarios'
By WND News Services Published January 15, 2023 at 6:20pm
By Micaela Burrow
Daily Caller News Foundation
The U.S. and allies in the Pacific region are stepping up defense cooperation and allowing the U.S. to increase military presence, setting the stage for a potential conflict involving China or North Korea, experts told the Daily Caller News Foundation.
Japan understands it is close to both North Korean and Chinese flashpoints and needs to step up its commitments to defense.
"The United States and its allies are vulnerable and underprepared for some plausible conflict scenarios," Patrick Cronin, Asia-Pacific security chair at Hudson Institute, told the DCNF.
The U.S. and its allies are laying the groundwork for a potential conflict in the Pacific, a shift characterized by moves to strengthen their militaries and deepen cooperation, experts told the Daily Caller News Foundation.
Scholars and officials disagree as to whether China or North Korea will instigate the first major armed conflict in the Asia-Pacific region of the 21st century, but the consensus is that either one could spark a war, whether deliberately or accidentally, and soon. Recent U.S. moves to bolster troop presence in the region and reinforce collaboration with Japan, Australia and other partners are meant to prevent a bloody and potentially devastating fight, but deterrence will become increasingly difficult, experts told the DCNF.
"The challenges posed by China and North Korea have grown, and the United States and its allies are vulnerable and underprepared for some plausible conflict scenarios," Patrick Cronin, Asia-Pacific security chair at the Hudson Institute, explained to the DCNF.
Russia's invasion of Ukraine served as a wake-up call for U.S. allies in the region, including Japan and Taiwan, and provided a model for how to pre-position equipment, supply lines and bases of operation in preparation for a future conflict, Lt. Gen. James Bierman, the Marine Corps' top commanding officer in Japan, recently told the Financial Times.
"We call that setting the theater. And we are setting the theater in Japan, in the Philippines, in other locations," he told the FT.
A visit of Japanese heads of defense and foreign affairs to Washington on Jan. 11 underscored a changing attitude in formerly pacifist Japan toward the growing threat North Korea and China pose to the region. Chinese ballistic missiles, fired as part of China's largest-ever military exercises in the Taiwan Strait, splashed down in Japan's so-called exclusive economic zone in August.
Secretary of State Lloyd Austin said he did not foresee an "imminent" invasion of Taiwan during remarks with Japanese heads of defense and foreign affairs on Wednesday. However, that does not preclude an eventual invasion, and the possibility exists that China's bullying tactics could trigger an escalation, Gregory Poling, a senior fellow at the Center for Strategic and International Studies (CSIS), said at a panel Thursday.
"We're not a four alarm fire yet on Taiwan. We're at three and three quarters," Charles Edel, CSIS Australia chair, said at the same event.
China ramped up the deployment of attack vessels and aircraft in the Taiwan Strait in 2022, sending huge sorties around the self-governing island meant to intimidate and coerce.
Beijing has not written off the possibility of using force to "reunify" with Taiwan, while Chinese newspapers tout Beijing's military prowess and predict the People's Liberation Army will extract a high cost for any U.S. intervention in Taiwan, according to a translation.
Meanwhile, North Korea fired a record number of missiles into the sea in 2022 and indicated it might test a nuclear weapon, although the test has not yet materialized. Multiple U.S. overtures to engage the isolated country in talks over its threatening nuclear program since the Biden administration took office have met with silence, according to Reuters.
Instead, the U.S. and South Korea are discussing ways to cooperate on U.S. nuclear operations to bolster deterrence. North Korea may be more likely to mount a deliberate attack against South Korea in the short term than China is to invade Taiwan, Poling said.
Japan understands it is close to both North Korean and Chinese flashpoints and needs to step up its commitments to defense, Cronin told the DCNF.
Tokyo unveiled a plan in December to give its military the largest boost since World War II as defense leaders fear a rising, militant China as Japan's most significant security threat. The strategy also called for enhanced defense cooperation with the U.S., which is treaty-bound to come to Japan's defense if the island is attacked.
Weeks later, the U.S. and Japan agreed to restructure the U.S. Marine force stationed in Okinawa, Japan, and erect bases of operation on scattered islands closer to Taiwan and the Chinese mainland. The new strategy will replace some of the 18,000 Marines deployed to Okinawa with battalions focused on operating weapons that can reach the Chinese mainland and achieving heightened maneuverability if they are called upon to defend Taiwan from a Chinese invasion.
Over time, holding off an invasion will become increasingly difficult, experts said.
"My timeframe would show a challenge for maintaining deterrence rising over time, between now and mid-century," Cronin told the DCNF.
"The Chinese have a lot of force they can bring to bear" against U.S. and Japanese forces, Lyle Goldstein, director of the Asia Engagement program at Defense Priorities, warned to the DCNF. "Not just aircraft and missiles, but they could literally invade these smaller islands."
The U.S has built a web of relationships with countries in the region as the security situation grows increasingly tense.
In the Philippines, the U.S. will gain new military bases in 2023 as the two countries seek to boost security cooperation, Bloomberg reported. Austin announced in December the U.S. will boost the rotational presence of U.S. air, land and sea forces in Australia, including six nuclear-capable bombers, according to CNN.
Taiwan itself has made changes to increase its ability to fend off a Chinese invasion, such as extending the length of mandatory military service in December. However, analysts worry the island's penchant for flashy, big-ticket defense items have created the wrong arsenal to match an invading force as U.S. arms transfers remain caught in a severe backlog.
Taiwan's beaches, where China would seek to deploy landing craft, display "very little evidence of serious defensive works," Goldstein said. "There's a lot of evidence of resort hotels."
The Department of Defense referred the DCNF to Austin's joint statement on Thursday. ##
This story originally was published by the Daily Caller News Foundation. ##
Additional Information with More MHProNews Analysis and Commentary
The COVID19 pandemic and the outbreak of war when Russia invaded Ukraine are two recent reminders why concerns over supply chains and a possible shooting war in Asian Pacific region should not be underestimated. How many manufacturers are considering – or are in the process – of moving their supply chains from Communist China is unclear. But the fact that a well-placed tipster says that his well-known manufactured housing builder is apparently engaged in that process of leaving China-based suppliers is revealing.
But it may not be enough for the U.S., or the industry, to 'decouple' with China. While Taiwan has long been a reliable trading partner and ally, an invasion by Communist China of Taiwan could prove as or more disruptive as getting items in or out of China. Furthermore, where is the logic of doing business with the Communist Chinese menace that has openly threatened not only Taiwan, but Japan, South Korea, and others?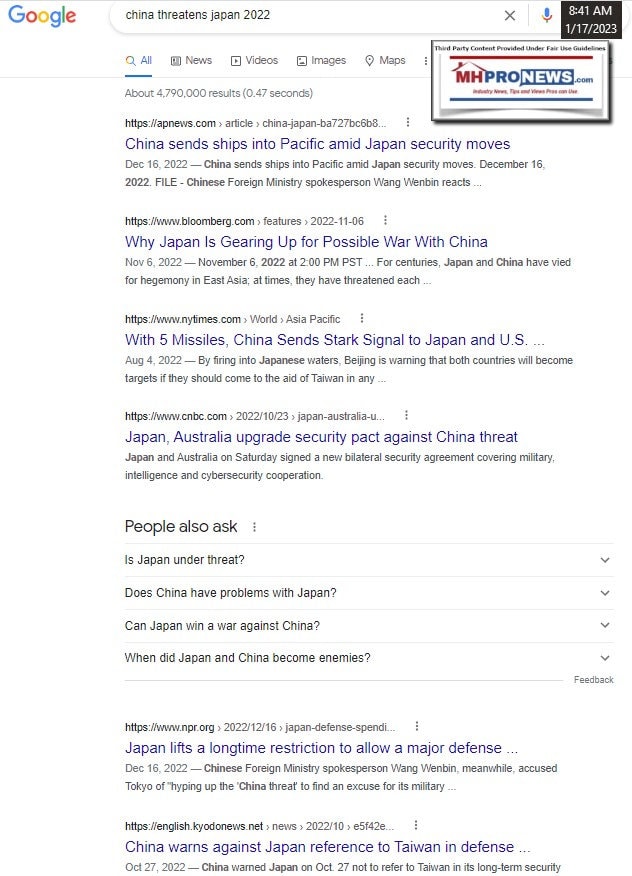 MHProNews has provided a series of periodic reports on the apparently short-sighted thinking that caused numbers of giant American multinational corporations to slowly but steadily move production of various products away from the U.S. into Communist China. Starting under the Establishment Republican 'leadership' of the late-President Richard M. Nixon, the U.S. opened the door to investments by American and other Western nations. In essence, the U.S. policy started by Nixon and continued by Democrats and Republicans until the Trump Administration fed the growth of what has become the U.S.' #1 economic rival and one of two major military rivals as well. Many of those Trumpian policies were reversed by the Biden regime.
The point made by the DCNF report that pre-positioning defenses might deter China, pointing to the Russia-Ukraine experience, underscores the apparent strategic blunder that the Biden regime made by not providing Ukraine with more defensive capabilities well in advance of the invasion by Vladmir Putin's Russia.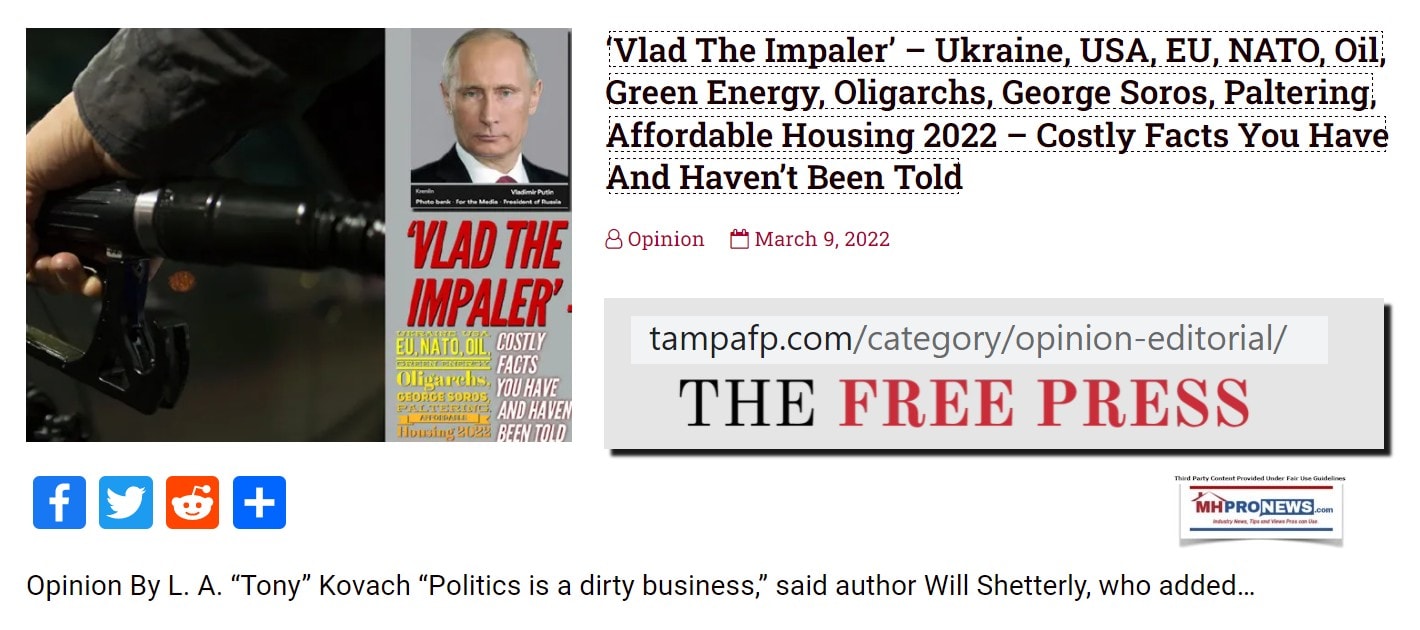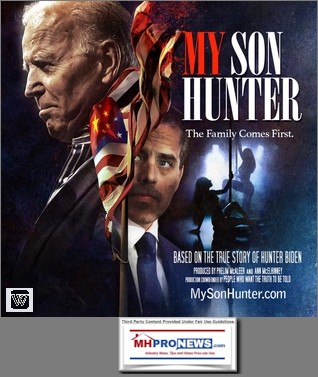 The recent revelations about the Biden family – which include financial ties to Ukraine, Russia, and China – and the emerging story of classified documents may also raise questions about the prudence of the type of deals made with certain foreign powers.
Who Profits? Foreign Affairs, RespStatecraft – Why Did U.S.-U.K. End Peace Deal by Russia-Ukraine? Dirty Corp-Govt Secrets of War, Lessons to MHVille, All Americans; plus Sunday Headlines Recap
While inflation is being caused in good measure by the massive Biden-era inflation of the money supply, which essentially had the effect of devaluing every American dollar, there are also policy decisions that have made inflation worse. That's not a Republican or conservative talking point, it is a statement of reality made by the House Democratic Majority Whip James "Jim" Clyburn (SC-D) shortly before the 2022 midterms. While Clyburn defended the decision for Democrats to spark inflation, it the survey explored in the second article linked immediately below reveals that rank and file Democrats dislike the effects of inflation much like Republicans and independents do.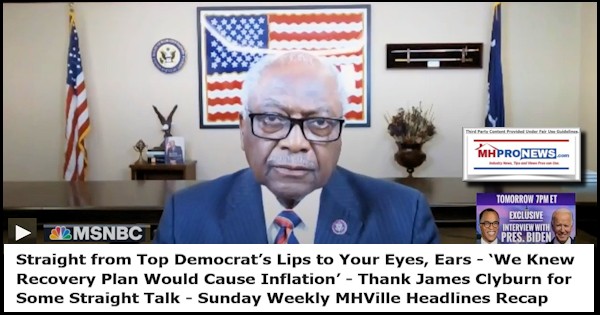 President Bill Clinton-Curing What's Wrong by What's Right in America, Coalition Building, Wildly Potent Quotable Quotes, Profitable Liberty Lessons-Gonzo Journalism; plus MHVille Markets Updates
Whether the now Republican led House will reverse course on some of these issues is an open question. Lawmakers can have some, but limited and complete, influence over foreign policy and trade.
Concessions by Speaker Kevin McCarthy in House Speaker's Battle Called 'Most Significant Win for Conservatives in a Decade' By Federalist's Emily Jashinsky Report; plus MHVille Stocks Updates
American foreign and trade policy has been problematic for decades is one possibly takeaway from this news about the Chinese and North Korean threat to their neighbors. It was entirely predictable years ago. China has become more belligerent the greater their economic and military power has become. Regardless of political party, the obvious decision should have been to cut the ties.
As it is, it should be obvious that American companies engaged in China are paying for that relationship several times albeit in different ways.
The U.S. pays for the products, even if it is at a 'cheaper' price.
China is well known as a nation that is stealing intellectual property. There is a cost to that theft. Per a 2.13.2022 report, "S. officials have assessed that China is stealing between $200 billion and $600 billion of U.S. trade secrets every year since the early 2000s."
As China's military grows, so too 'must' U.S. defense spending. Per Macrotrends U.S. defense spending in 2000 were some $320 billion dollars. By 2020, it topped $778 billion, citing the World Bank as their data source.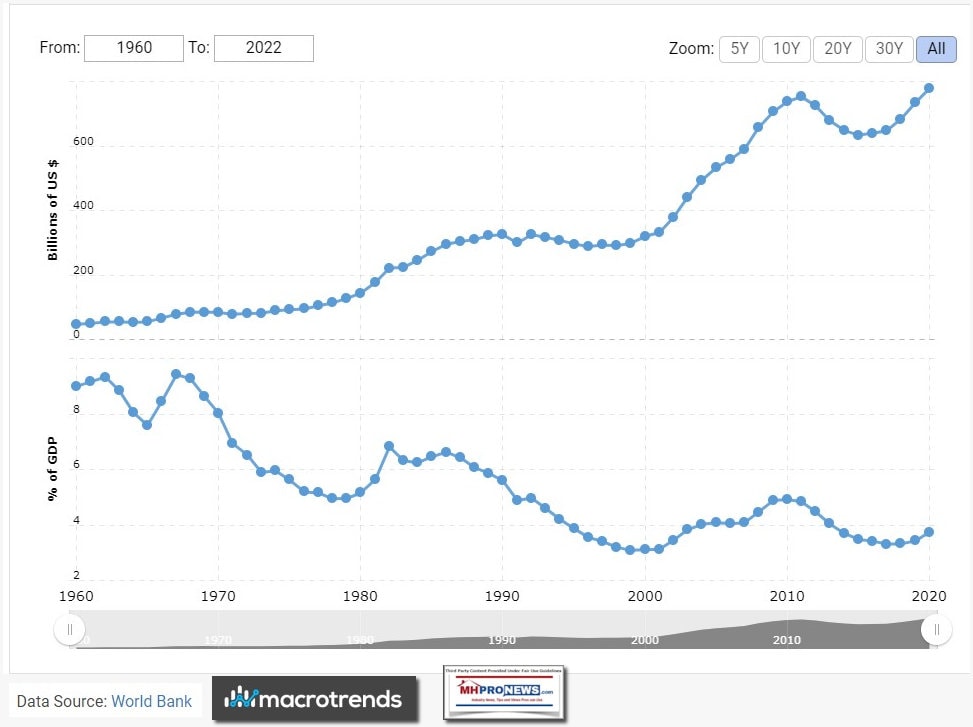 Then there is the cost of unemployment, poverty, Medicaid, and other 'social welfare' programs for those individuals and families which find themselves out of a job because of offshoring. As PRB.org noted, "The offshoring of manufacturing jobs has been occurring for decades, but the offshoring of service-sector jobs is an incipient phenomenon, emerging in substantial numbers since 2002 and growing rapidly."org said on Aug 10, 2020 that "Nearly 5 millionmanufacturing jobs and more than 91,000 plants have been lost since 1997."
Warren Buffett has notoriously referred to those individuals and households hurt by these trends, which his Berkshire Hathaway certainly played a role in, as 'road kill.' He urged government support for those so impacted, which of course increases dependency. President Donald Trump era policies net impact on manufacturing jobs are a matter that is disputed. Some assert that Trump brought back manufacturing by some 700,000 jobs. But others say the plunge in employment in 2020 as a result of the declared COVID19 pandemic may have erased those gains. What is clearer is that the U.S. Treasury gained tens of billions of dollars from tariffs on Chinese products. Those tariffs were oddly criticized by Kevin Clayton
Kevin Clayton Praised [Evil] "Genius" Warren Buffett; Buffett Defends "Roadkill" U.S. Workers-Merit Govt Pay for Policies Berkshire, Allied Brands Profited from – Behind Media Curtain, Affordable Housing Finance, Policies – Analysis
Tariffs "…Will Effect Demand," says Kevin Clayton, Answers CNBC's Monopoly Question – Video – plus Manufactured Housing Market Updates
It should be noted that Clayton's contention made in the video report on CNBC proved to be incorrect, as demand for manufactured housing today is higher than it was then.
Tariffs have not been a feature of Republican party and related beliefs for some time, but that has been changing since Trump. A Brookings Institute article, citing the St. Louis Federal Reserve, said that tariffs doubled in 2019 under Trump to $79 billion dollars. Before the federal income tax tariffs used to be a prime method for paying for the federal government's expenses.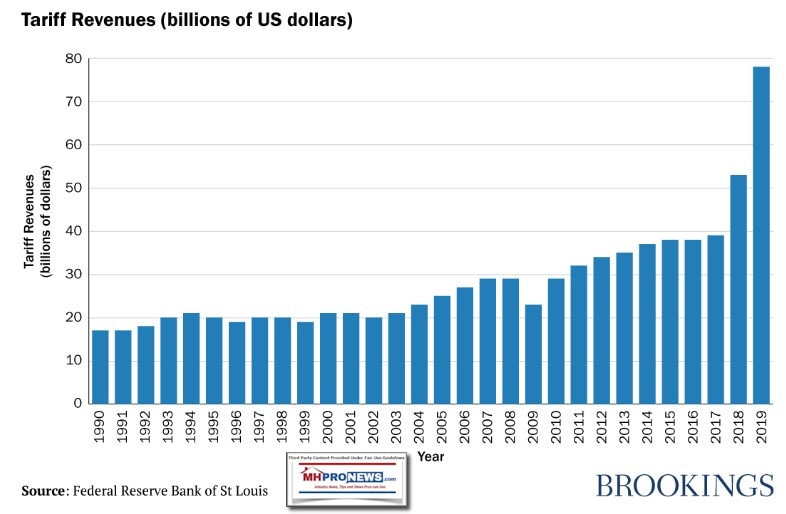 It should be noted that tariffs were a point of tension between Trump-Republicans and Establishment Republicans. Those whose political careers, regardless of party affiliation, are tied to sizable donations from the 'donor class' (i.e.: the Establishment, the oligarchs, the 1 percent, etc.) are often opposed to tariffs, or favor them more as a paltering-style fig leaf rather than as a authentic policy position. There is a higher cost to having a product made in the U.S., which has higher labor standards, higher environmental standards, prohibitions against the use of slave or child labor, and the like. This is something that must be weighed by those who are doing business with Communist China, or other nations.
There would no doubt be a period of adjustment for any firm – or the nation – if trade with China changed either because of war, shifts in public policy, or via a simple company business decision. Those who buy American produced components could certainly emphasize that in their marketing. That could lead to possible marketing messages such as 'You pay a little more, but you are supporting American jobs and aren't feeding the military budgets of foreign adversaries. If supply chains become disrupted, it could prove easier to replace items made in the U.S.A. than those made in Communist China.'
Communist China's Beijing Replaces New York City As Having the Most Billionaire Residents, Carol Roth's Insights – War on Small Business – News Analysis
How Serious Is Climate Change? New Data from China, India Reveals Stunning Coal Production Facts; Meanwhile, Biden DOE Racing to Implement Costly Manufactured Housing Energy Rule; MHStocks Sour
"Rising China is a Positive Development" – Joe Biden, "Riding the Dragon" Exposé "The Bidens Chinese Secrets" Video Documentary
"Politicians" "Rich Want More Power" Warren Buffett – "Bad Guys Win" – Buffett-Charlie Munger Interview Transcript – "Regulators Aren't" Regulating – Clayton Homes, Praising Chinese Communists, More Shock Insights – Analysis; plus, Manufactured Home Stocks Update
Declassified China Doc – "Castle & Moat" – Weaponization of Business, Capital Access, Media, Nonprofits, Info, Politics, Government – Presidential Crisis, 'Trump Transition Letter to Joe,' News Analysis
WW III or Bio-Econ-Prop War I? Former U.S. Ambassador Says COVID19 "Crime of the Century"
The related reports shed additional light on some of these and related issues and their implications. The bottom line may be that there is at a minimum the need to ponder these variables for those who are doing business with a Communist Chinese based supplier(s). ###
'Ending the String of Self-Inflicted Manufactured Housing Industry Wounds' January 2023 Manufactured Housing Assoc for Regulatory Reform Issues and Perspectives (MHARR); plus Sunday MHVille Recap
President Bill Clinton-Curing What's Wrong by What's Right in America, Coalition Building, Wildly Potent Quotable Quotes, Profitable Liberty Lessons-Gonzo Journalism; plus MHVille Markets Updates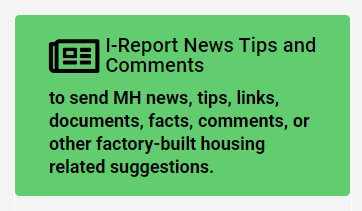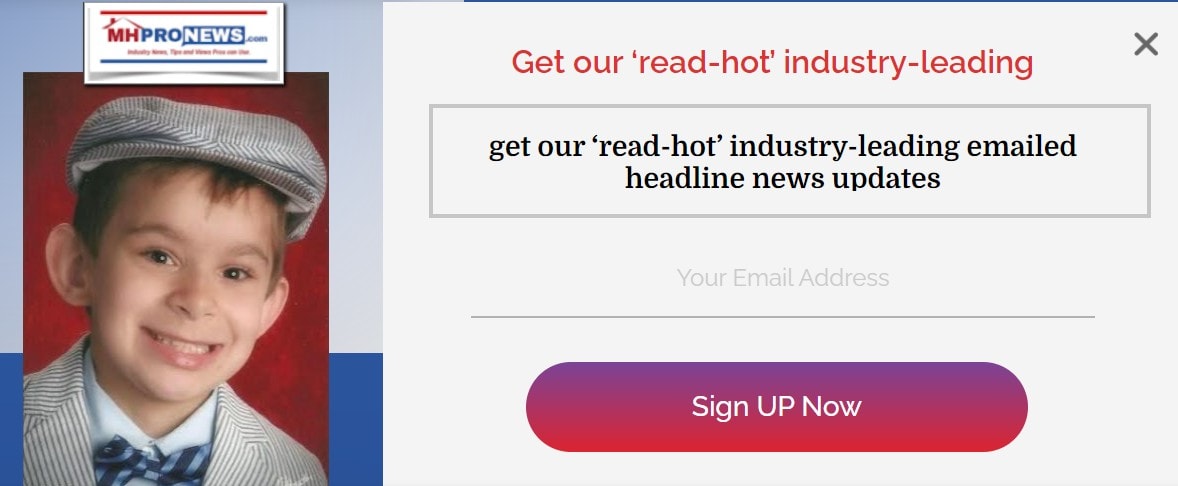 Again, our thanks to free email subscribers and all readers like you, our tipsters/sources, sponsors and God for making and keeping us the runaway number one source for authentic "News through the lens of manufactured homes and factory-built housing" © where "We Provide, You Decide." © ## (Affordable housing, manufactured homes, reports, fact-checks, analysis, and commentary. Third-party images or content are provided under fair use guidelines for media.) (See Related Reports, further below. Text/image boxes often are hot-linked to other reports that can be access by clicking on them.)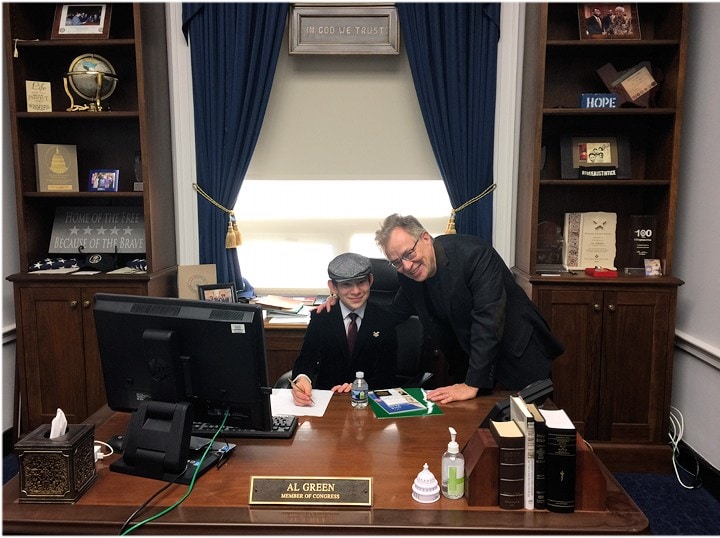 By L.A. "Tony" Kovach – for MHProNews.com.
Tony earned a journalism scholarship and earned numerous awards in history and in manufactured housing.
For example, he earned the prestigious Lottinville Award in history from the University of Oklahoma, where he studied history and business management. He's a managing member and co-founder of LifeStyle Factory Homes, LLC, the parent company to MHProNews, and MHLivingNews.com.
This article reflects the LLC's and/or the writer's position, and may or may not reflect the views of sponsors or supporters.
Connect on LinkedIn: http://www.linkedin.com/in/latonykovach
Related References:
The text/image boxes below are linked to other reports, which can be accessed by clicking on them.'
U.S. Housing Data Reveals Gaps-Underscores Vast Manufactured Housing Industry Potential, But Raises Corp, Trade Group Performance Concerns, Apparent Shareholder Effects; plus MHVille Stocks Update
'U.S. Should Break Up Monopolies' Democrat Robert Reich Guardian Plan Would Hit Clayton Homes, Skyline Champion, and Cavco Industries with Costly Antitrust Lawsuit – Statements, Facts, Analysis
Two Best Times to Plant a Tree – Epic Lessons on Errors – Democracy, Republic, Socialism, Capitalism, Distributism, Chestertonian Principles – Why it Matters – Sunday MHVille Weekly Headlines Recap
'Affordable Homes for Low Income Must Produce in Factory,' 'Years to Unravel Sabotage,' Grad Students Interest in Manufactured Housing, Factory-Home Solutions; plus Sunday Weekly Headlines Recap
Has the Manufactured Housing Industry Become a Target-Rich Environment for Plaintiffs' Attorneys? Facts, News & Views; plus, Sunday Weekly Manufactured Home Industry (MHVille) Headlines Recap
'In the Business World, the Rear-View Mirror is Always Clearer than the Windshield'–Warren Buffett MHVille Leader Showcases Efforts to Renew American Dream; plus Sunday Weekly Headlines Recap