Some of the wealthiest men in the world and some of the biggest corporate interests in the U.S. have big, manufactured housing industry and/or land-lease manufactured home communities (MHCs) investments. The names are many, but to spotlight a few are the following.
Warren Buffett, via Berkshire Hathaway (BRK).
William "Bill" Gates III, a large stockholder in BRK and whose Gates Foundation also has a big stake in Berkshire Hathaway. BRK shares means Clayton Homes, 21st Mortgage Corporation, Vanderbilt Mortgage and Finance, Shaw, and a host of other firms that have some level of direct manufactured housing interests.
BlackStone has assets under management (AUM) of some $880.9 billion USD, says left-leaning Wikipedia.
BlackRock has $10 Trillion in AUM, says Wikipedia.
According to Wikipedia:
How much money does Berkshire Hathaway manage?
Berkshire Hathaway
Kiewit Tower, the location of Berkshire's corporate offices in Omaha, Nebraska
Total assets
US$958.8 billion (2021)
Total equity
US$514.9 billion (2021)
Owner
Warren Buffett (30.71% of the aggregate voting power and 16.45% of the economic interest)
Number of employees
372,000 (2021)
According to HedgeFollow, among the Gates Foundation's top 50 stocks parade are as follows.  Note that the top one is Berkshire Hathaway.
One could go far deeper, but those examples are sufficient to make this 'stating the obvious' point. When some of the wealthiest people and corporate interests in the U.S., and on planet Earth, have billions to trillions of dollars at their disposal, they should be able to achieve all sorts of impressive outcomes. Isn't that obvious?
So, given that they are already invested in manufactured housing, and there is a need for millions of new housing units in America, plus keeping in mind that site builders can't catch up, why aren't those billionaires or deep pocket corporations putting the peddle to the metal in manufactured home production, developing, marketing, public relations, lobbying, legal efforts, etc.?
MHProNews provided the answer to that question numbers of times in the past 5 years. It comes down to this insight from Bill Gates. CNBC quoted billionaire Bill Gates: "I didn't even want to meet Warren because I thought, 'Hey this guy buys and sells things, and so he found imperfections in terms of markets, that's not value added to society, that's a zero-sum game that is almost parasitic.'" One should prudently use the expression 'allegations' to cover all of the content on this article, perhaps for a sizable part of this site. That said much of this comes down to this insight from Warren Buffett that follows the definition of parasitic. Per the letter from this writer to WND at this link here is this pull quote.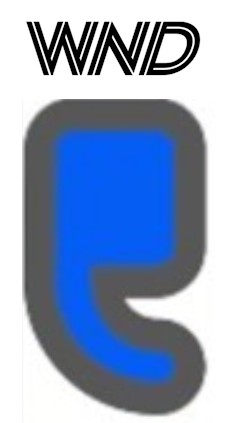 The CDC defines parasitic: "A parasite is an organism that lives on or in a host organism and gets its food from or at the expense of its host."
Buffett said, "The most important thing for me is figuring out how big a moat there is around a business. What I would love, of course, is a big castle and a big moat with piranhas and crocodiles."
When carefully examined, these oligarchs and their businesses employ "parasitic" "moat" and "sabotage monopoly" methods. They create a slow-motion monopoly of various markets. Experts like James Schmitz say monopolies "inflict great harm on low- and middle-income Americans."
The solution? Enforce existing laws. Break these pernicious giants up. They cause social, economic and moral harm. Once broken up, watch the economy and America soar."
If that isn't enough, listen to what Kevin Clayton said in the video interview with transcript that is linked below.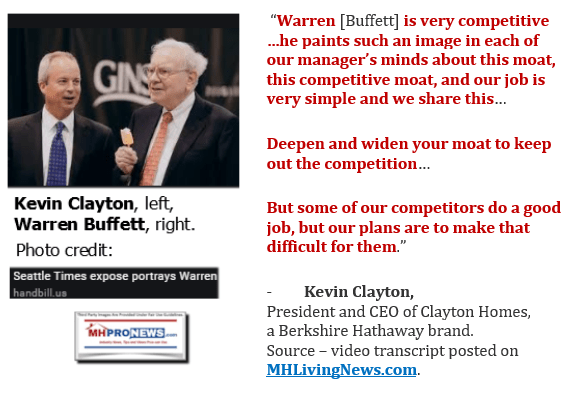 When the few are dominating philanthropy and numbers of nonprofits via philanthro-feudalism (philanthro-capitalism, etc.),
When the few are dominating Democratic politics (and some RINO, Establishment Republicans too) through campaign contributions documented via the George Soros funded Open Secrets website,
When the few have wide ranging (but not total) control over information and capital flow,
then there are only two things that can stop them from their World Economic Forum (WEF) dreams being accomplished. What are those two things?
1) When enough of "We the People" and
2) the power of Almighty God are joined together to act to stop them.
Such billionaires, their financial, media, big tech, nonprofit, political and bureaucratic interests may seem like titans. But the Lilliputians managed to hamstring an apparent giant in the fabled Gulliver's Travels. The Biblical David slew Goliath.
Millions have been taught to hate Donald J. Trump. In fairness, Trump has some qualities that are fine and others that are less than noble. There is just enough gray present that when fueled by a nonstop campaign over the last seven years of smearing the now deposed 45th President of the United States (POTUS) as a racist, xenophobe, mean tweeter, puppet of Putin, or whatever, it has stuck for a big chunk of the electorate.
The problem with much of that hypothesis that smears Trump with things that are demonstrably not true is that years of insults and slurs plus years of investigations have yielded no proof. It isn't that Trump is squeaky clean. He didn't claim being some saint himself when he said he used the system himself before he launched his run for the White House. Be it patriotism, concerns for the future of his family or the country that allowed him to become wealthy, a desire to leave his mark on the U.S.A. in an even bigger fashion than some fellows with far deeper pockets than his – whatever Trump's drivers are – this much is obvious. He is loathed by other billionaires. He is loathed by most Democrats. He is hated by some Republicans (often those apparently who are in the pockets of those Democratic backing billionaires and their corporate interests. Those anti-Trump billionaires aren't saints either. But those other billionaires largely dominate the media, big tech, Democratic politics, and have corrupted much of the bureaucracy. They thus wield enormous control over what many have said is a rigged system.
It isn't that Trump can save America. Not alone, anyway. Trump himself has said several times America needs a Savior, and he isn't it. America needs God. God inspires people to act, but people must be WILLING TO ACT when inspired to do so. When God called Jonah to preach to Nineveh, Jonah effectively said, thanks God, but no thanks. Jonah cut a trail. God not so subtly nudged Jonah back to his calling the people to repent. As Britannica put it: "Jonah is portrayed as a recalcitrant prophet who flees from God's summons to prophesy against the wickedness of the city of Nineveh."
That's arguably what the billionaire oligarchs and plutocrats want. They want to intimidate enough people so that they can complete their attempt to turn America into a neo-feudalistic, neo-fascist state. Don't believe it? Check out the propaganda that those billionaires which support the World Economic Forum (WEF) have said themselves. Note that each of these items that follow are from the WEF, not from some tin foil hat conspiracy theorist.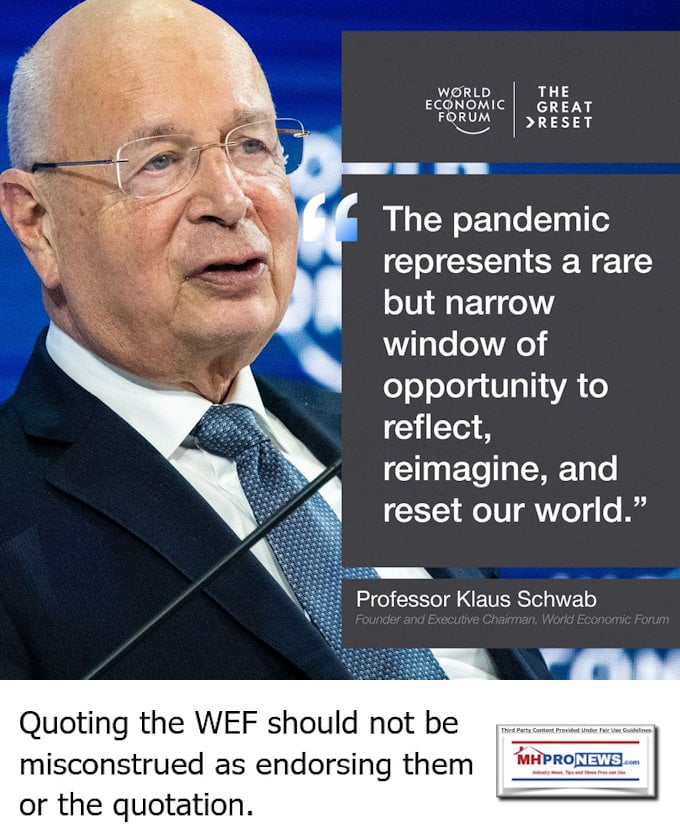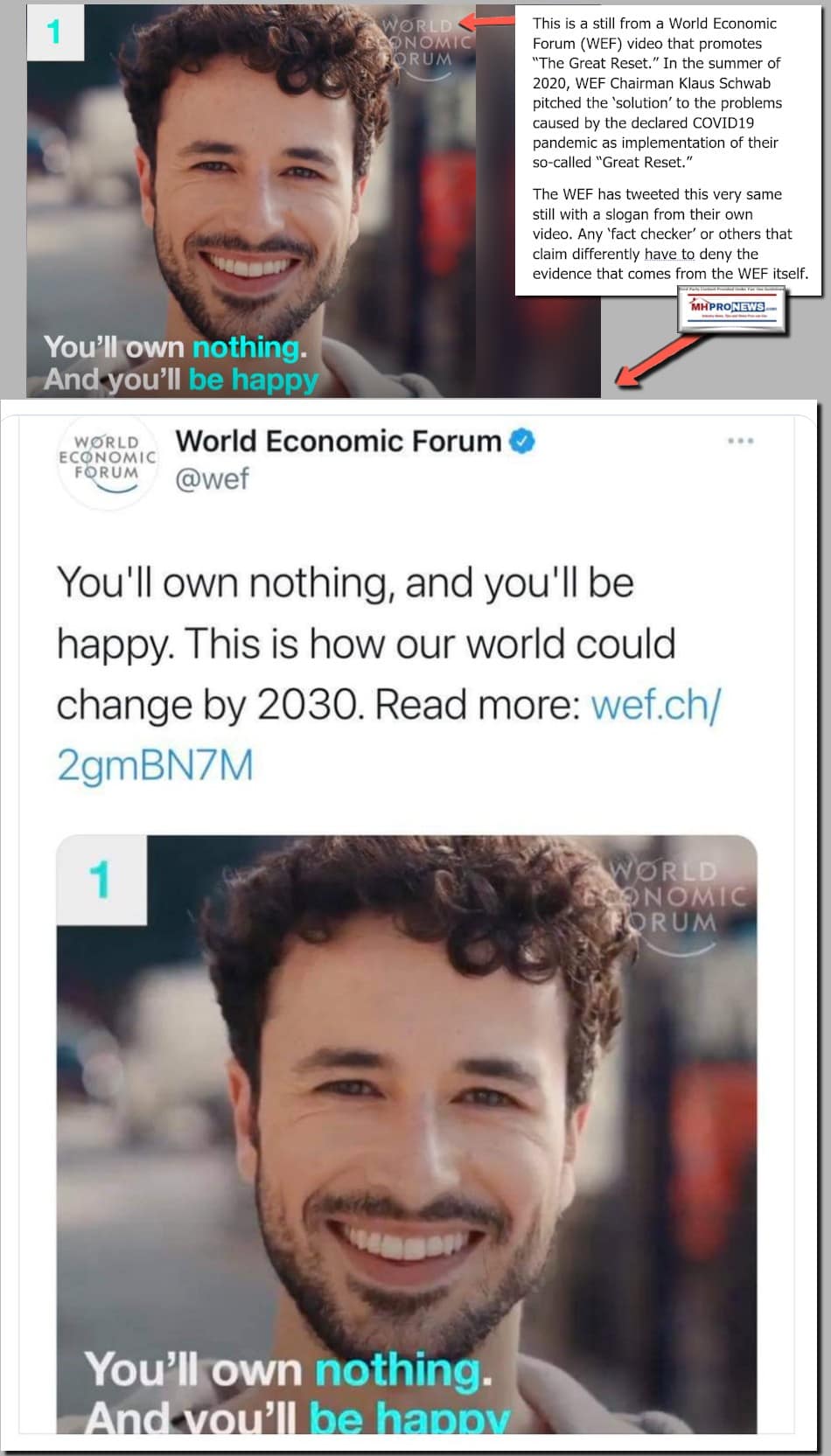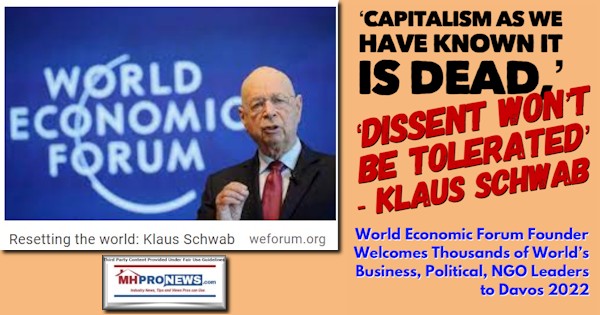 This battle to save America must include an earnest fight against monopolists who have ambitions that may seem bigger than their net worth and their often-oversized egos. They are hardly new to our nation's history. To some extent, their ilk has been part of the struggles against monopolists in American history for over 140 years.
"If we will not endure a king as a political power, we should not endure a king over the production,
transportation, and sale of any of the necessities of life." — John Sherman.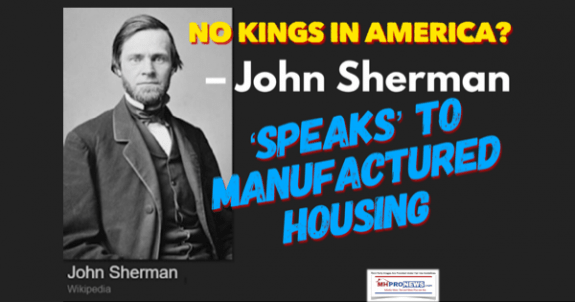 One could go back to the founding of America and these words by Thomas Jefferson recalled by Trump top DOJ antitrust division cop, Makan Delrahim. The antitrust enforcer cited a letter by 'founding father' Jefferson who mused that he wanted to see the U.S. Constitution specifically have "restrictions against monopolies."  This is a multi-century battle against those who would monopolize and manipulate society to their own benefit.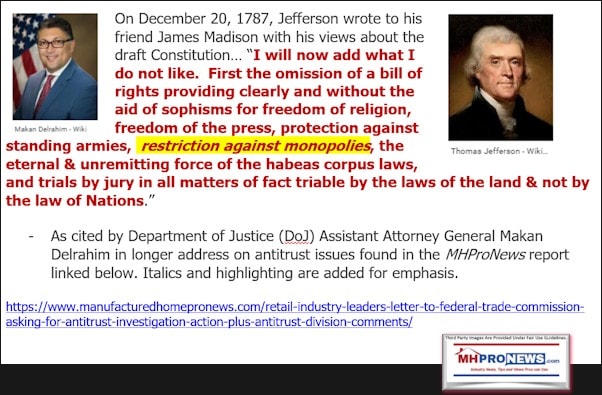 Two sources have told MHProNews Delrahim is said to have held a large meeting with his staff to discuss antitrust concerns in the manufactured housing field. That's one of several reasons that Trump was arguably subverted by pros at the art of 'sabotaging monopoly' tactics described by James A. Jim Schmitz Jr. and his colleagues at the Minneapolis Federal Reserve.
Perhaps over a trillion dollars in sales could be made in the next decade by providing enough HUD Code manufactured homes to fill the nations housing needs. Seriously? Let's take a look at the facts. Take the "U.S. Census Bureau reports the average sale price of a new manufactured home was $111,900 in November 2021." Multiply that by 10 million, which is perhaps on the low side of the total number of housing units that the U.S. would need to fill the gap between current production and demand by the end of a decade. That's $1,119,000,000,000. Written in words that one trillion, one hundred and nineteen billion dollars at retail value. If only 10 percent of that hit someone's bottom line, that $111 billion dollars in potential profits. If existing laws were fully and properly enforced, that would be doable. Without existing laws being properly enforced, that tally is a daydream.
But that makes the point. The monopolists de facto seem to believe that they hold the upper hand by keeping the U.S. economy suppressed. That's why they shipped jobs overseas to Communist China and other lands that are not America's friends.
A twenty million dollar educational and marketing effort annually is chump change for several of the billionaires involved in our industry. As MHProNews previously reported, Buffet himself owned enough newspapers to make an educational campaign successful with existing resources.
That means they don't want robust growth. That's contrary to the moat-builders philosophy. Giving more Americans there share of the American Dream is obviously not in their playbook.
So, what's to be done?
Find a possibly useful and pragmatic part of that answer linked here.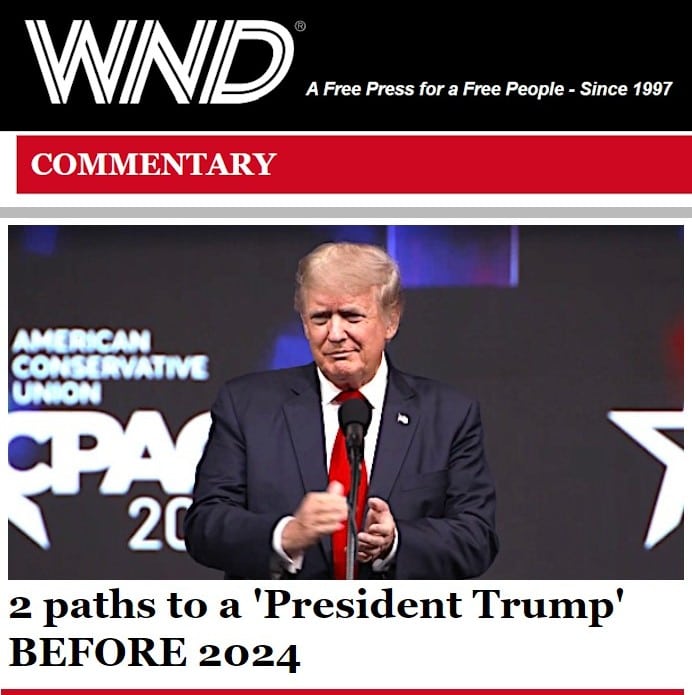 Or find another part of that answer linked here.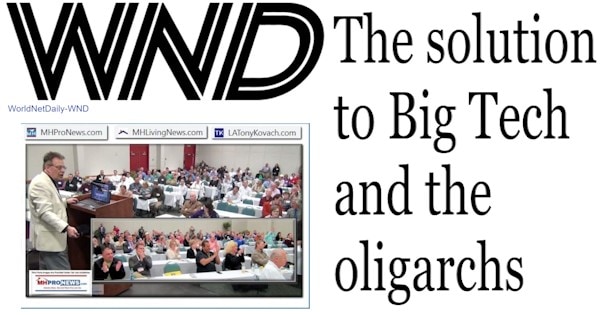 Or find both of the above in one spot, linked here, along with commentary and more evidence linked with analysis.
"HIGH CRIMES" Fact-Packed Op-Ed Makes Case 'President Trump Can Lawfully Retake White House BEFORE 2024' – As 2022 Midterms Loom 'Enforce Existing Laws' Examined; plus MHVille REITs, Stocks Update
Skipping to the proverbial chase, a short-term goal must be to throw as many of the DINO Democrats out in the 2022 midterms as possible. Get President Trump back in the Oval Office by the lawful methods described linked above.
If You Are Going to be Thinking Anyway,
Then You Mights as Well Think Big.
Such items are just one of several projects MHProNews has on our radar. Not because we are Republicans, but because we are independents who are pragmatic and look at the evidence. There are RINOs and anti-Trump Establishment Republicans need to be removed from office as swiftly as possible. Trump started that this year with his series of primary election efforts against Establishment RINOs.
MHProNews plans to continue our mainstream media release campaign in 2022. Depending on how the next few months go, it may be even more robust in 2023. Time will tell.
Don't miss today's focused postscript.
With that foundation and with no further adieu, let's pivot to the various reports for the week that was between 10.9 to 10.16.2022. Then, as you read the following, ponder the lessons and insights from the above.
What's New on MHLivingNews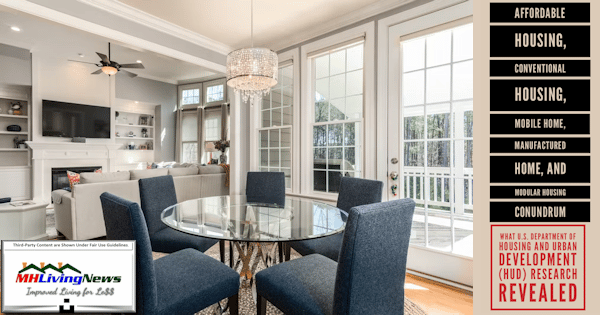 What's the Latest from Washington, D.C. from MHARR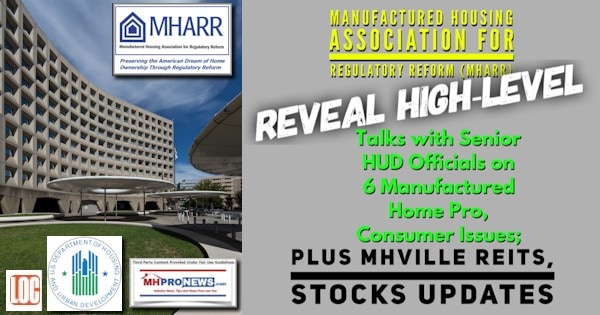 What's New on the Masthead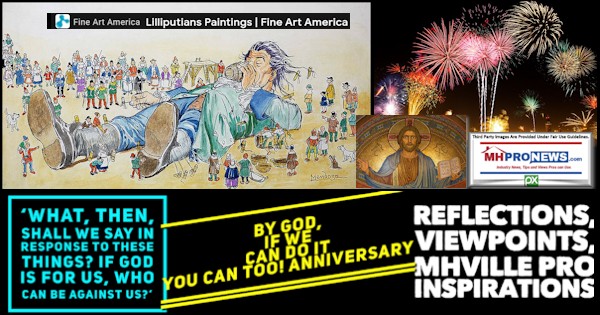 What's New on the Words of Wisdom by Tim Connor, CSP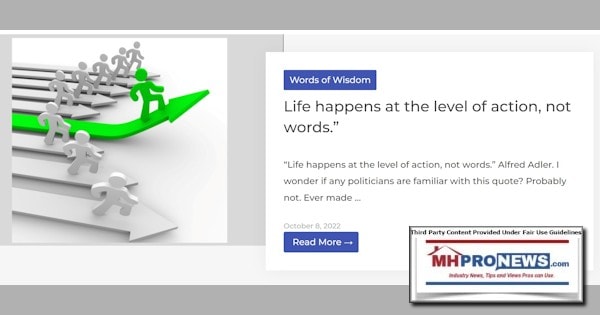 What's New on the Daily Business News on MHProNews
Saturday 10.15.2022
Setting Records! Groundbreaking and Viral Manufactured Home Reports-Part of 13th Anniversary Celebration at MHProNews, What's Ahead as 14th Year Underway; plus MHVille REITs, Markets Update
Friday 10.14.2022
'Wait and See?' RealPage Market Analytics Reports Plunge in Apartment Rental Demand, Ramifications for Manufactured Home Industry Pros? #1 Topic for Voters Update, Plus MHVille REITs, Stocks Update
Thursday 10.13.2022
Fact Check-Texas Manufactured Housing Association (TMHA) and TRERC Research on Manufactured Housing Trends in #1 Production, Shipments Manufactured Homes State; plus MHVille REITs, Stocks Update
Wednesday 10.12.2022
'We are the Majority!' 'Dirt Poor' to Viral 2018 'Raise Hell' to Lt Gov in 2021, Mark Robinson Vids w/Exclusive-'Our Rights Being Taken!' Rousing 'Constitutional Rights' v Thugs; plus MHVille Stocks
Tuesday 10.11.2022
As 2022 Midterms Loom 'Majority of DEMOCRATS' Say Biden's Mental Health in Doubt,' More Dems Joining Republicans', Independents' Concerns-Facts & Analysis; plus MHVille REITs, Stocks Update
Monday 10.10.2022
'Demand for Affordable Manufactured Housing in Florida and U.S. Continues Strong' Terry Trexler, President of Nobility Homes 'Announced Sales and Earnings for Its Third Quarter 2022' Facts, More
Sunday 10.9.2022
Facts, Facts, and More Facts on Manufactured Housing Production and Shipments for all 50 States – What Months of Data Reveal; plus Sunday Weekly MHVille Manufactured Home Pro Headlines Recap
Postscript
Look for the topic this week, 'Why I Am Suing Google and YouTube.' When you read that ask yourself why the Manufactured Housing Institute (MHI), arguably dominated by Buffett's Berkshire-owned Clayton and their ilk, and ponder – why haven't they used their legal muscle years ago to sue to get manufactured housing's rights under federal law enforced? And when the evidence and your mind answers that inquiry, you will see what a 'tapestry of lies' has been deployed against the honorable professionals, white hat brands, and the millions of Americans who simply want their piece of the American Dream. The only way that is going to happen for more people is to start before the 2022 midterms and throw the rascals out. Then, after the election, hold those elected to account to fully deploy existing laws to gut the moat builders legally. No pitchforks need be deployed.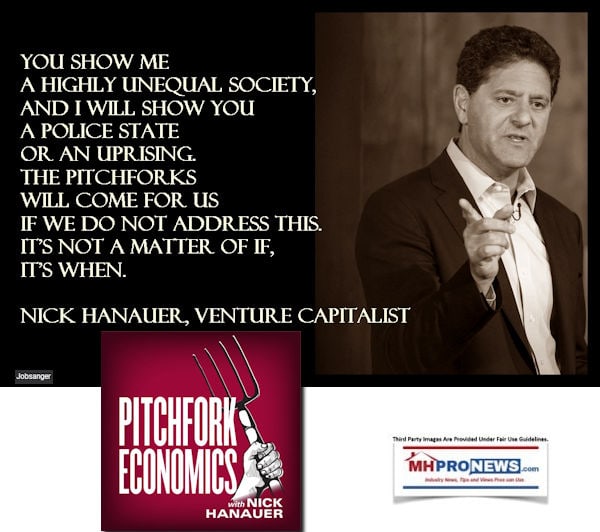 It has taken years to unravel this Gordian knot. But now that the pieces of the puzzle are coming into focus, it is now time for people of good will – like you and your circle – to do what it takes on your end to make the Lilliputians' vision of tying up the giants a reality. If you are going to be thinking anyway, you might as well think big. Because there appears to be well over a trillion dollars in sales and over $100 billion in profits that you should want your share of from a healthy deployment of the manufactured housing solution to the desires of millions to be a secure homeowner.  Because we at MHProNews and MHLivingNews look in the rear-view mirror for you and thousands of others daily like you, you don't have to do the painstaking work of figuring out the wrinkles behind the paltering, posturers, and projecting villains of our society. ###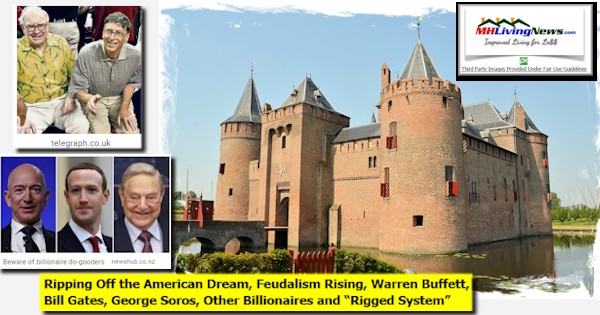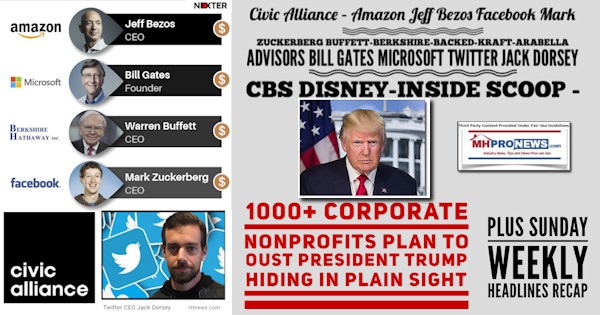 Understanding Crony Corporate, Paltering Media, Washington D.C. Reality Check with B.S. Decoder Ring – Sunday Satire on National, Affordable Housing Issues, with Weekly MHVille Headlines Review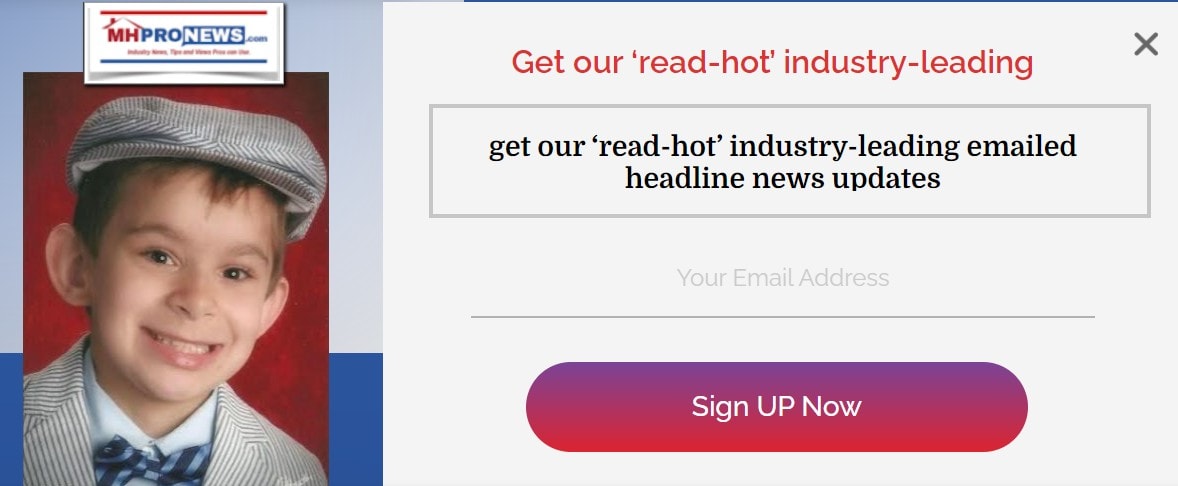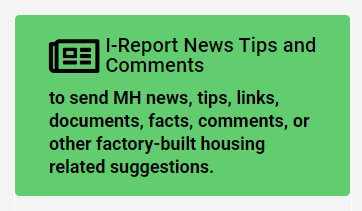 Again, our thanks to free email subscribers and all readers like you, our tipsters/sources, sponsors and God for making and keeping us the runaway number one source for authentic "News through the lens of manufactured homes and factory-built housing" © where "We Provide, You Decide." © ## (Affordable housing, manufactured homes, reports, fact-checks, analysis, and commentary. Third-party images or content are provided under fair use guidelines for media.) (See Related Reports, further below. Text/image boxes often are hot-linked to other reports that can be access by clicking on them.)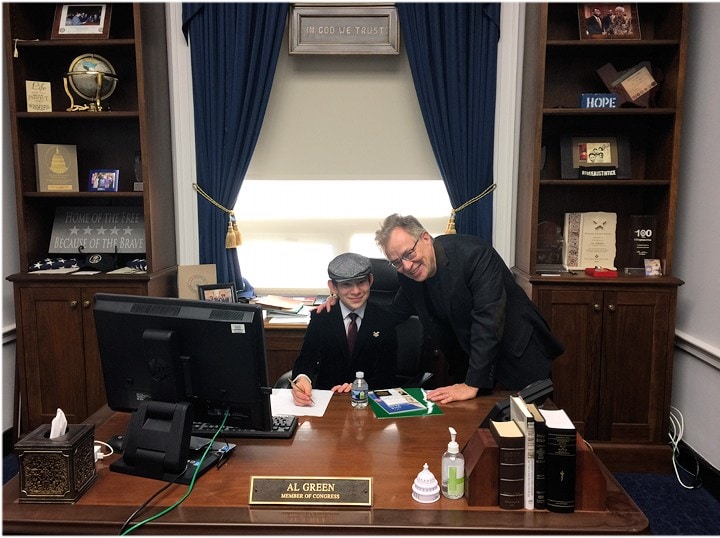 By L.A. "Tony" Kovach – for MHProNews.com.
Tony earned a journalism scholarship and earned numerous awards in history and in manufactured housing.
For example, he earned the prestigious Lottinville Award in history from the University of Oklahoma, where he studied history and business management. He's a managing member and co-founder of LifeStyle Factory Homes, LLC, the parent company to MHProNews, and MHLivingNews.com.
This article reflects the LLC's and/or the writer's position, and may or may not reflect the views of sponsors or supporters.
Connect on LinkedIn: http://www.linkedin.com/in/latonykovach
Related References:
The text/image boxes below are linked to other reports, which can be accessed by clicking on them.
Washington D.C. Updates on DOE 'Energy Assault' HUD is 'Already Moving' on DOE Standards MH Financing MHARR White Paper 'Validated' Again and More – MHI Side of Story, Facts & Analysis
'Show Me the Man, and I'll Show You the Crime' – Lavrentiy Beria, Lessons to Recapture American Rights, Reviving Affordable Manufactured Home Performance – Viewpoint; plus Sunday Headlines Recap
Manufactured Housing Institute (MHI) Outside Attorney David Goch's Statement to Angry, Threatening Member Speaks Volumes; plus Sunday Weekly MHVille Headlines in Review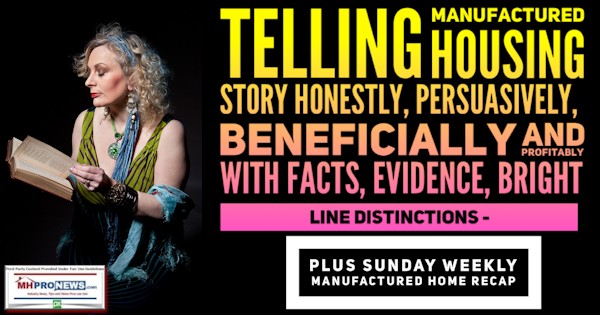 Russian Disinformation? CNN and WND Report on "World Government Summit," Joe Biden Address to Business Roundtable on "the New World Order;" plus Sunday Weekly Headlines Review
Manufactured Housing Institute (MHI) 'News' Odd Admission-Claims to Members-CrossMods, HR 7651 Manufactured Housing Affordability and Energy Efficiency Act; plus Sunday Weekly MH-Headlines Recap