There are some things that at first blush seem to be so bizarre that they seem too odd to believe. Picture two top Republicans at odds and then look at why. Last night (9.17.2022) at a "Save America" rally in Youngstown, OH, the 45th President of the United States (POTUS) told a packed arena about the corruption of 'RINO' Mitch McConnell (KY-R). Trump said that "RINO" McConnell could have stopped much of the crazy and inflation-fueling spending by Democrats easily.  McConnell could even have been polite about it, Trump said, because all the Senate Minority Leader had to say is, 'I'm so sorry, but we have a debt ceiling. We can't legally pass that spending bill.' In less than a minute, Trump exposed McConnell's incompetence and/or corruption that allowed the reckless spending that is fueling inflation in a Democratically run House and Senate. That was an example of the titular head of the Republican Party, Trump, attacking one of the more powerful Republican politicos in Washington, namely Senate Minority Leader Mitch McConnel (KY-R).
It isn't the first or last time Trump has gone off and scorched prominent Republicans, such as several members of the Bush family, Senator Mitt Romney (UT-R), 'crying Adam Kinzinger' (IL-R) etc.
Nor was last night the first time that Trump ripped McConnell for failing to use the debt ceiling to stop Democratic spending. He may be getting pretty good at it.
Almost a year ago, per CNN on 10.10.2021 wrote: "Former President Donald Trump on Saturday eviscerated Senate Minority Leader Mitch McConnell for compromising with Senate Democrats on a temporary debt ceiling deal, his latest broadside against the top Republican in Washington as Trump continues to hint at a 2024 presidential run." Trump accused McConnell of giving Democrats the time they needed. Again, per CNN: "And you know what it does? It gives the Democrats more time, two months, gives them more time to figure it out. They can now have two more months to figure it out how to screw us, OK." Yes, that was a satirical "ok" by the Donald.
Pivoting to industry specific items, some of the thousands of professionals who lost their business or their livelihood in MHVille's steady 21st century meltdown were independents who were not a part of any industry trade group. But if you listened to or read only from pro-Manufactured Housing Institute (MHI) connected entities, you might think much is peaches and cream in MHVille. But a look at those pesky facts paints a different picture. Last year, the best since 2006, is still less than 30 percent of the highwater mark for HUD Code manufactured homes achieved of 1998.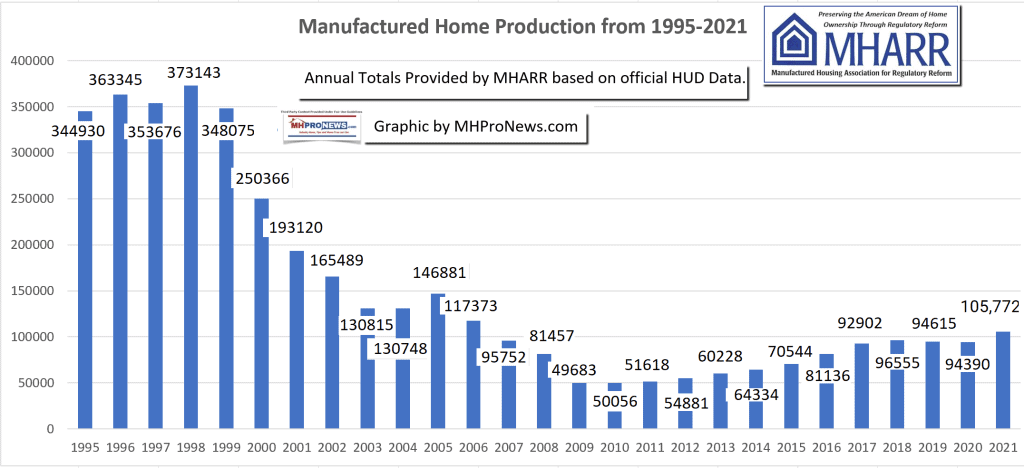 Perhaps that illustration above is why MHI hides so much hard data that NAHB, NAR, RVIA or their smaller rival MHARR makes public?
Some manufactured housing independents that vanished after 2006, specifically after 2009, were a part of a state and/or national umbrella trade group. But thousands nevertheless watched as their respective company vanished right before their eyes. That happened even though affordable housing was very much in need in the early 2000s as it is now.
Who says? How about considering the remarks of one of the manufactured home industry's most recognized figures? The following statement occurred in testimony to Congress.
"Since 2005, the pace of new manufactured homes sold in the U.S. has declined by 65 percent (146,881 in 2005 vs. 50,046 in 2010) and there has been a decline of nearly 80 percent since 2000 (when 250,419 new manufactured homes were produced) the decline in manufactured home sales actually pre-dates the 2007 housing market crash."
"…the lack of liquidity and credit in the manufactured housing finance sector has limited financing options for our homebuyers…"
…..which has accounted for more than 160 plant closures, more than 7,500 home center closures, and the loss of over 200,000 jobs. More importantly, thousands of manufactured home customers have been left unable to buy, sell or refinance homes. Without action in the following key areas, the people who live in manufactured homes and whose livelihood is connected to this industry are at significant risk."
~ Those comments by Kevin Clayton per transcript of Testimony to Congress on behalf of Manufactured Housing Institute (MHI). The 'truth in testimony' certified remarks by Clayton are on MHI letterhead. Those quoted statements above by Clayton occurred on 11.29.2011 testimony to Congress at the Danville, VA hearing on Field Hearing on the "State of the U.S. Manufactured Housing Industry." 

It isn't just Clayton who has made such pointed remarks. A Cavco Industries Vice President ripped HUD, as have others, for failing to properly implement the Manufactured Housing Improvement Act of 2000 (MHIA).
Look at the definition of paltering and then look at what Kevin Clayton said. Isn't it a riot (for the insiders, not thousands of others) that it was Kevin's Berkshire colleague Tim Williams who apparently played a contributing role in that meltdown Clayton described to Congress?  Isn't that what Williams' letter to independent retailers and others who didn't sell Clayton Homes in 2009 accomplished, a cut off of lending? Who said? Tim Williams on Berkshire Hathaway owned 21st Mortgage Corp letterhead.
What did MHI do in the face of what a third-party legal researcher said was under existing laws a federal felony conspiracy case, an apparent example of tying, an antitrust violation? Doesn't MHI have an antitrust warning document, supposedly to avoid such travesties? See that MHI document, linked here. Is that document just window dressing? A type of deception and misdirection cover for what is actually going on at MHI?
These are national and industry-specific examples of why the BS Decoder Ring is needed in the first place. A recent installment of Friday's follies, linked in our weekly recap of headlines below, gives other examples.
Here is how the paltering, posturing, projecting ploy can be used by some corporate leaders, certain nonprofits, and numbers of politicians and bureaucrats.
Someone says or does, or fails to say or do, what common sense should inform them ought to be done in a given situation.
Think RINO Mitch McConnell in failing to use the federal debt ceiling to keep Democrats from spending trillions of borrowed dollars like there was no tomorrow.
But yesterday's 'tomorrow' is today. The day of reckoning is here.
Inflation is raging at multiple decades high levels.
Democratic leaders tricked their own base and enough independents and anti-Trump Republicans in 2020 with a pack of BS paltering and outrageous lies to make a 'steal' of the White House possible.
Crony capitalist who are making billions in the last 19 months also made possible the victories in both houses of Congress so that the federal gravy train they are now making money off of could enact spending bills that enrich themselves.
But all the while those connected 'crony capitalist' corporate elites, chunks of the legacy media, most Democrats and some RINOs like McConnel – per Trump – made this nightmare possible.
Trump said it twice last night. The only thing you can call this hot mess in Washington DC is BS. Only Trump didn't abbreviate it. He said the words BS stands for on national TV.
Of course, the crowd of MAGA Republicans, independents, and disillusioned Democratic voters who were there to support Trump and his hand picked endorse candidates went wild with delight.
But ironically, PINO Joe Biden has said it too. Who are their 'enemies?' It is said Biden in Philly, before and since, "MAGA Republicans." Thus those who want to "Make America Great Again" (MAGA) are now the enemies of the ruling class.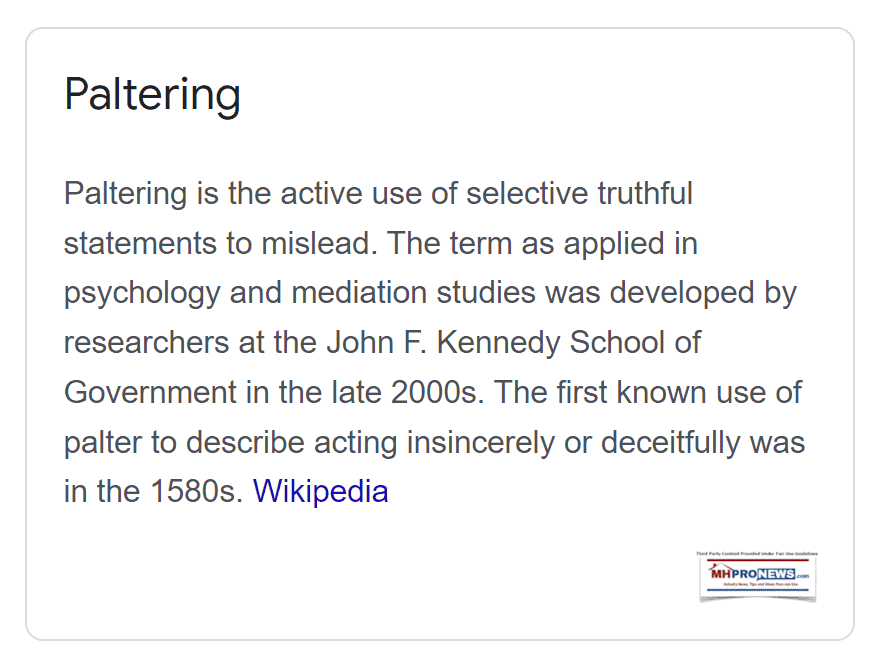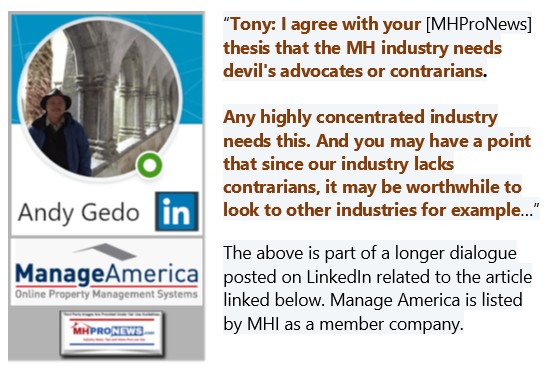 Trump's endorsement success rate in the primaries in 2022 have been some 92 percent, said NewsNation on 8.17.2022. Thus, the odds are excellent that whoever is running in your state or congressional district is a "MAGA" Grand Old Party (GOP, i.e.: Republican) candidate. With a push by the deposed 45the president, millions across the country have voted 'adios' to RINO sell-outs like Liz Cheney in Wyoming. Cheney, near the end of her primary efforts, reportedly turned to Democrats for campaign support. For back-stabbing Trump publicly in what Trump calls the impeachment hoax, voters in her state saw to it that she lost by a blistering some 32 points, per NBC News on 8.16.2022 at 10:08 PM EDT.
That's apparently why PINO Joe Biden is vilifying MAGA. The opposition knows, as Trump said at his Youngstown Save America rally, that a sleeping giant is awakening. As Trump said last night, when Biden stood against a hellish red backdrop ironically in front of Independence Hall in Philadelphia, PA, blasting MAGA, he was attacking some 74 plus million people who voted for Trump in 2020.
Trump explained, what does MAGA mean? The deposed 45th president said, "Make America Great Again." He asked, doesn't Biden want America to be great? Ouch.
There is a bad joke playing out in the U.S.A. The ones who are undermining what used to be called the American Way are accusing their opponents of doing the nefarious of things they themselves are doing. That's projection, said a psychologist in one of the articles linked in our weekly linked headlines recap, below. Equal justice for all should mean just that and that was considered part of the American Way. It is true that those ideals have never been fully accomplished. But it is also true that Americans of all ethnicities and backgrounds are largely worse off than they were some 3 years ago.
But never mind reality. Ignore the facts and evidence. The chart below, based on federal data, shows all item inflation as well as housing inflation separately.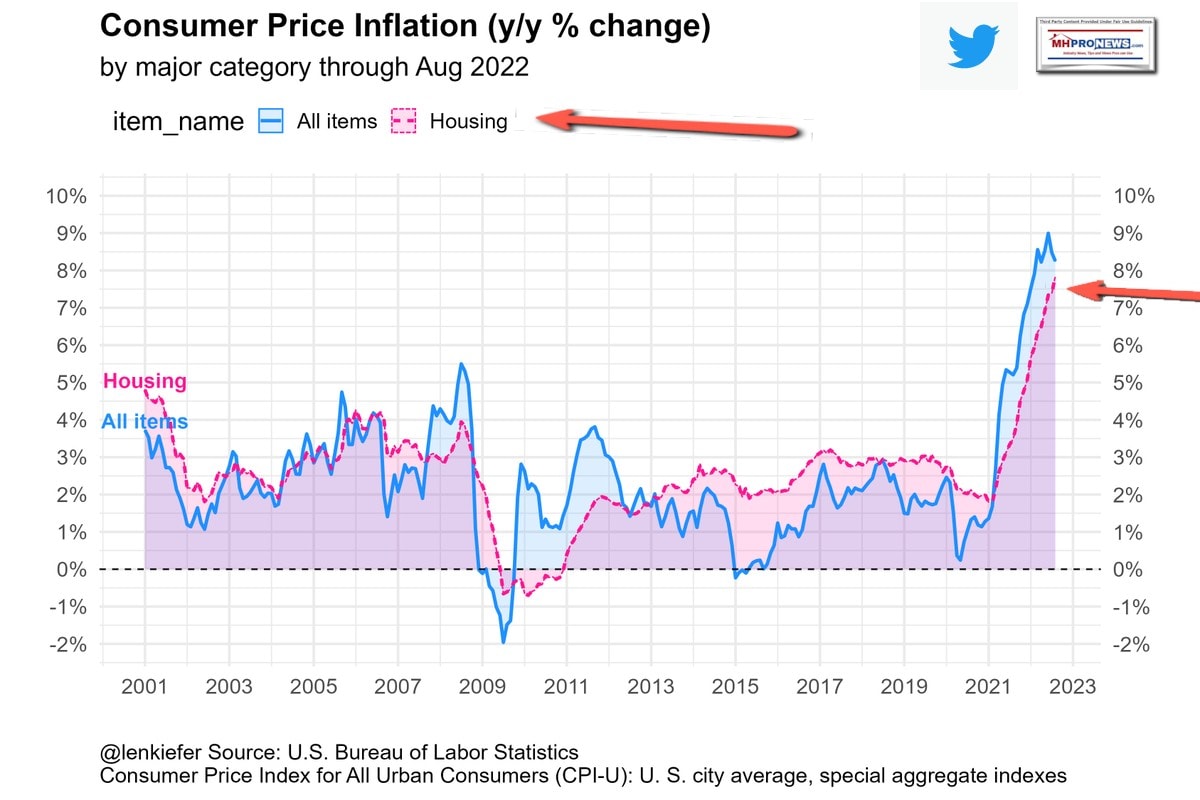 The solution for those pesky facts for those in charge? Jump up and down! Wave your hands! Pound a table! Blame your opponents as boldly as possible – accusing them of doing what the finger pointer – with three pointing back – are in fact actually doing! That's hardly a new tactic. It's brilliant only in the same evil genius way the Lenin, Stalin, Hitler, Mao, and Castro were all wildly intelligent at lying to their own people in a believable way!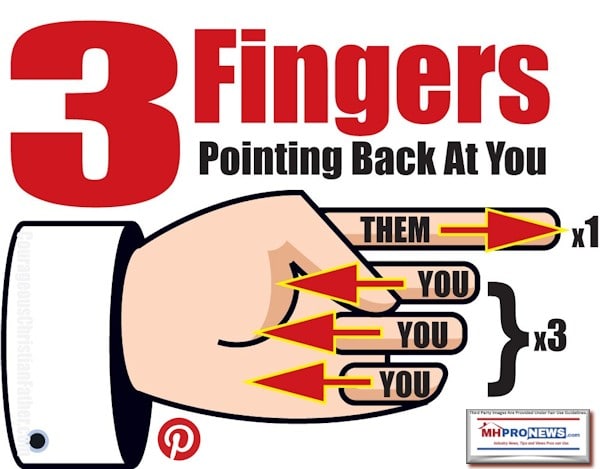 That's Kabuki Theater, with the connected insider Crony Capitalists getting paid off by the billions!
All while the puppet masters and their lackies are vilifying their opponents!
Applaud them for the Emmy Award winning level performance! In fact, no joke as PINO Biden might say, former New York Governor Andrew Cuomo was given an Emmy Award for his press briefings while Trump was still in office. Of course, but who knew at that time that in a few months Cuomo would be ousted by his own party's officials who accused him of making multiple improper advances toward women.
The duplicity and hypocrisy are in your face. Someone who understands how to do a decent web search may only need 10 to 15 minutes with an honest search engine to find out the truth of the history of a person, corporation, organization, or public official on the same issue.
But oh, the search engines are rigged to, says research performed Democratic supporting Dr. David Epstein, Ph.D.
Exposed by Harvard Grad Dr Robert Epstein Interview on Google's True Power, Massive Influence on Business, Public Policy, More – 'The Creepy Line' Deux Viewpoint for Affordable Manufactured Housing  
But tens of millions of Americans are paying the price for this brilliant (in a nefarious way) rigged system.
The U.S. is sliding in its national rate of home ownership, according to the latest data from Wikipedia. The U.S. has slipped since we began to show this revealing statistical embarrassment for our nation. Dozens of countries, often with far lower incomes per capita or per family, often have a higher rate of home ownership than the U.S. This is a symptom of the 'rigged system' in the U.S.

As a report linked below reminds us, it is HUD researchers who on 9.7.2021 said that for 50 years Democratic and Republican politicos have been promising more affordable housing. They know the causes and the cures, said HUD researchers Pamela Blumenthal and Regina Gray. Yet the affordable housing crisis has only worsened in the last 19 months. As Chris Plante said in a report linked from this page, for about 50 years, Joe Biden has been making promises. What exactly has he solved after nearly 5 decades in Washington, D.C.?
Here is a 2022 example of posturing and paltering. Taxpayers are getting fed up with members of Congress getting rich while they are in Washington. Yet, Democrats refuse to vote on the bill in Congress that would block members of the House and Senate from profit off of stock trades. But that bill was introduced by Democrats. "Senators Jon Ossoff (D-Ga.) and Mark Kelly (D-Ariz.) introduced the Ban Congressional Stock Trading Act," said Closeup on 2.15.2022. But 7 months later, the Democrats – who don't need Republican votes for this measure – still have not acted to pass that commonsense bill? Huh? Didn't PINO Biden and his running mate Kamala pledged to clean up Washington?
That is another example of posturing, paltering and hypocrisy at work without actually doing. Here is another.
Didn't the PINO Biden White House website rattle off the statistics on how most American professions and industries are consolidating? Per the White House Fact Sheet on 7.9.2021: "For decades, corporate consolidation has been accelerating. In over 75% of U.S. industries, a smaller number of large companies now control more of the business than they did twenty years ago. This is true across healthcare, financial services, agriculture and more.
That lack of competition drives up prices for consumers. As fewer large players have controlled more of the market, mark-ups (charges over cost) have tripled.  Families are paying higher prices for necessities—things like prescription drugs, hearing aids, and internet service.
Barriers to competition are also driving down wages for workers. …" That expression by the Biden White House might have been editorial content written by MHProNews, as it reveals a reasonable set of examples of the economic harms to millions caused by the failure to properly enforce antitrust – anti-monopoly – laws.  So, okay to the Biden White House for that lingo. The words and notions are fair enough.
But then the follow up to that fascinating White House statement on consolidation should have been serious antitrust action.  Where is the enforcement of existing laws that could actually change that vexing pattern that also is playing out in several industries, and in MHVille too?! Do you see how the paltering, posturing and projecting game is played?
Once more for emphasis.
Point out an authentic problem – business consolidation in numerous industries and professions. But all the while those in office keep taking the donations from corporate powers while they posture, palter, and then project onto their political opponents what they themselves are getting paid off to do! It's seemingly unbelievable. What script writer would submit such a story? But that level of bold gaslighting is happening right before our very eyes.
Thus, the interest in the new satirical biopic My Son Hunter.
Bipartisan Reviews of 'My Son Hunter' – a Robert Davi Film Satirical Look at Hunter and the Biden Family Business Deals in Ukraine, Russia, and Communist China
There is a similar potential made for streaming or for TV movie topic playing out in MHVille too.
MHI says they are working to stop the DOE energy rule. Seriously? Among those who are actually following the details, who believes that MHI nonsense? MHI have through campaign donations and other efforts conned a small number of Republicans to sponsor the MHI backed bill which is all but guaranteed will go nowhere. On 6.9.2022 the Masthead boldly predicted that MHI's posturing and paltering efforts were a dead letter. Three months later, the proof of how effectively the MHProNews BS Decoder Ring works is obvious.
H.R. 7651-Manufactured Housing Affordability and Energy Efficiency Act of 2022, Skopos Labs, GovTrack Reveal Duplicity or Madness of Manufactured Housing Institute (MHI) Advocacy Claims
Stop and think.
MHI admits that this DOE Energy Rule for manufactured housing will hurt entry level HUD Code home production, other more costly manufactured home sales too.
But by MHI's seemingly sincere (but apparently phony) posturing, paltering, and pointing their MHI leadership fingers at those who dare call them out for quietly working behind the scenes with the DOE and green energy interests, MHI and their leaders can effectively be part of the cause of the industry's production to decline. Who says? Read the evidence in the report linked below. Note that MHI has not denied any of it!
Manufactured Housing Institute Leaders-Lawyers Asked About Explosive Allegations by Nonprofit Veteran on High Profile MH Industry Threat; Exclusive Q&A Claims Downturn Less Than 1 Year Away if MHI Fails
Why would they do this? Because lower production makes it easier to consolidate the industry. See the facts in the reports linked herein for examples.
The BS Decoder Ring is not fool proof.
You might get a WV Senator like Joe Manchin (WV-D) posturing for months that he is against all the spending by his party. How Manchin says he is for finishing the border wall and for closing the border with Mexico. But then, Manchin (or someone like him) suddenly pivots, undermining the coal and other energy workers in his own state in his deal with Senate Majority Leader Chuck Schumer (NY-D). He has joined those selling out the working class, retirees, and middle-class workers by passing a tax hike, hiring a planned army of some 87,000 IRS agents, plus other federal payoffs to their crony capitalists' big money backers continues. MHProNews predicted this while Trump was still in office on 3.24.2020.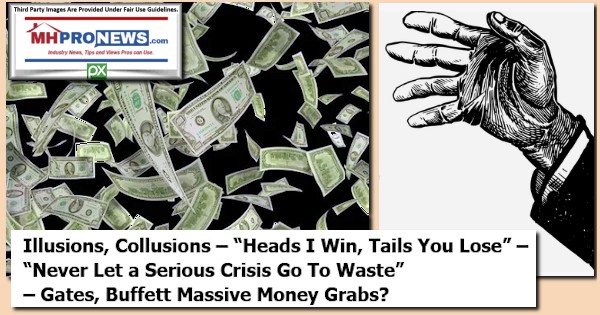 Stop and think. You don't need 87,000 IRS agents to go after the roughly 720 U.S. billionaires in 2022, that estimated total of billionaires provided by Visual Capitalist. Well, if the feds aren't hiring those IRS agents to go after 720 billionaires, who will they audit to squeeze more money out of? Isn't it obviously that they will be squeezing the working, middle class and retirees? Isn't it obvious that smaller businesses will bear the brunt of this army of federal tax collectors?
The hypocrisy becomes self-evident once a bit of history of the behavior and the money trail is examined. The reason MHProNews has pressed the notion of separating the wheat from the chaff is precisely because people across the spectrum may at times say something that is true (wheat), but then follow it up with something that contradicts the wisdom or facts just shared.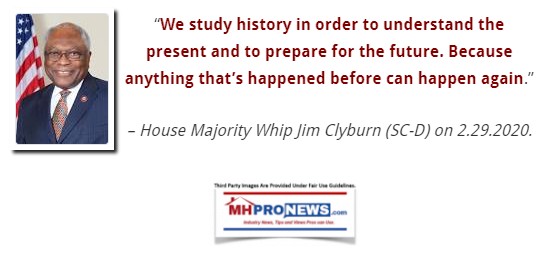 Stop and think. Who will those 87,000 IRS agents vote for once they are hired? Isn't it likely they will be beholden to the Democrats that hired them in the first place? Is there evidence for that? As they say in Wisconsin, youbetcha. According to Ballotpedia, in the 2020 general election, here was the percentage of votes in Washington, D.C. for each of the 3 top candidates that year. Needless to say, many of those living in Washington are on the federal payrolls. Some are directly paid by the feds, others may be working for a firm that pockets big money due to federal largess.
| | | | |
| --- | --- | --- | --- |
| Candidate/Running mate | % | Popular votes | Electoral votes |
| Joe Biden / Kamala D. Harris (D) | 92.1 | 317,323 | 3 |
| Donald Trump / Mike Pence (R) | 5.4 | 18,586 | 0 |
| Jo Jorgensen / Spike Cohen (L) | 0.6 | 2,036 | 0 |
This pattern has been evolving for decades. It has been an open secret. But it is now difficult to hide, even for the search engines which Dr. Epstein says favors Democrats and their corporate backers.
Those are just some examples of how the deep state, crony capitalists, rigged game is played in Washington, D.C. and in states that often tilt blue (Democratic). Crime is routinely worse, poverty is worse, in Democratic run cities and states. So those who claim to champion minorities and the disadvantaged are actually part of the problem.  Even Democratic leaning publications have made it clear that Wall Street and big corporate interests have taken over the Democratic Party. See the search result below for evidence.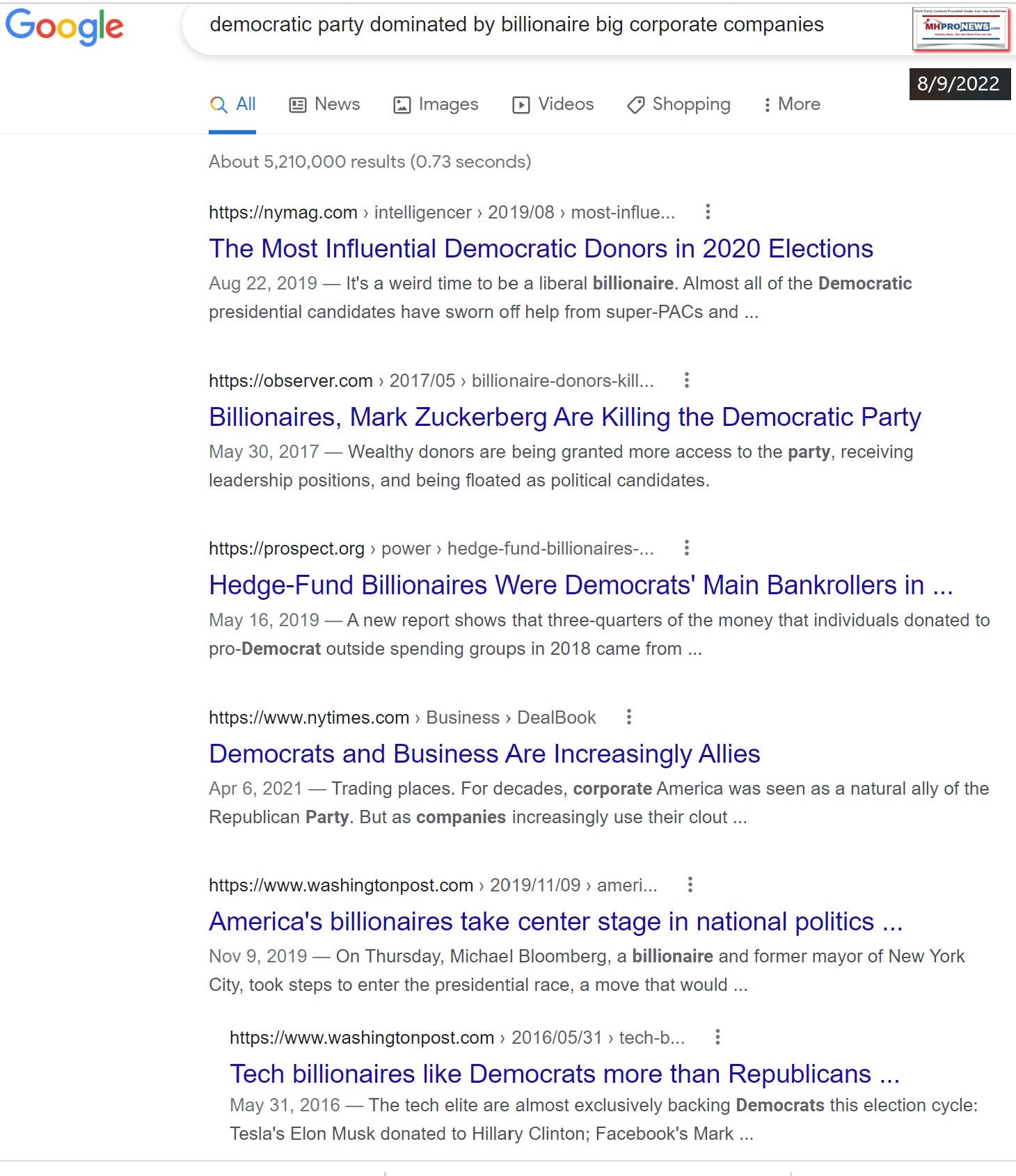 But so long as much of the corporate media slyly fails to connect the dots for readers and viewers, this massive con game could go on for years. Decades. And it has.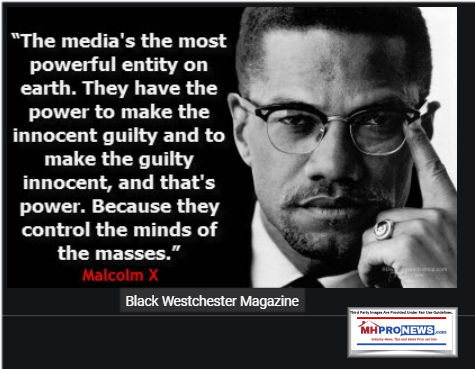 Who says? See the points raised in Psychology Today, or by David Kupelian and Chris Plante among the headlines linked below.
This isn't a hopeless pattern, as Trump pointed out last night at his "Save America" Rally. When someone starts doing the math, there are millions of more Americans whose interests are harmed by this BS pattern of paltering, posturing, and projecting onto others what those who are finger pointing are doing themselves. Millions grasp this to various degrees. But once enough more Americans realize that Americans First and America First are simple and common-sense principles, then the lies told by paltering, posturing, projecting liars become easier to spot, expose, and reject.
Don't miss today's postscript.
To see several specific examples of those riotously enriching to a few but harmful to the many patterns work, see the reports for the week that was from 9.11 to 9.18.2022.
What's New on MHLivingNews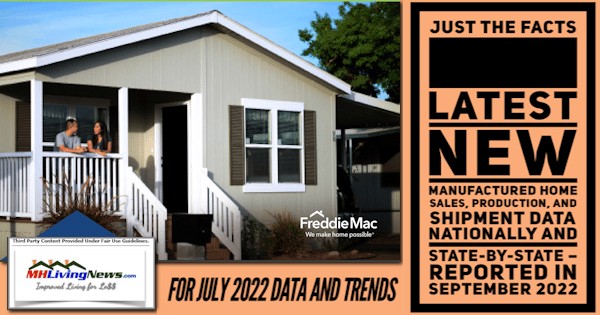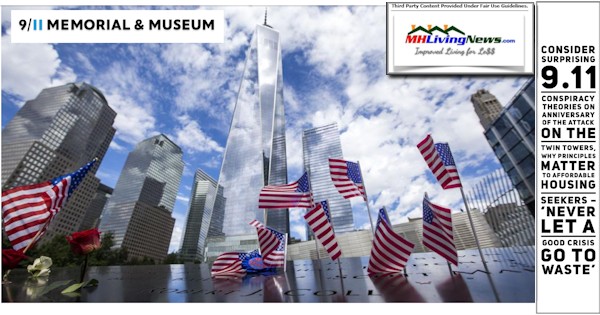 What's New from Washington, D.C. from MHARR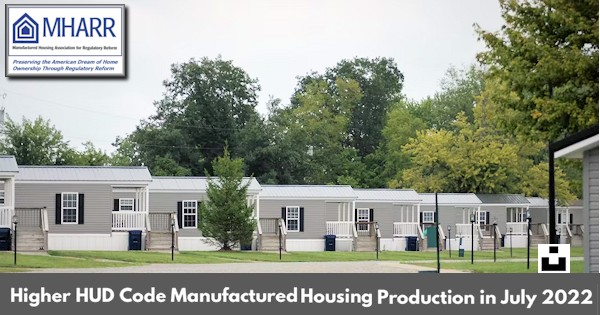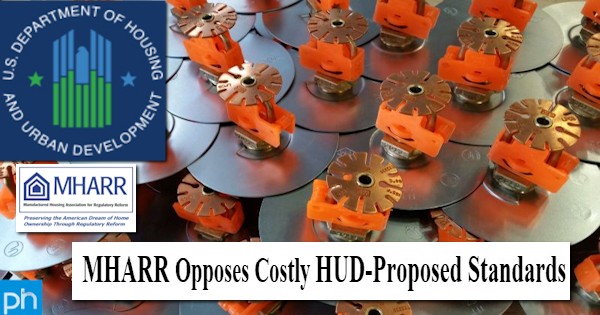 What's New on the Masthead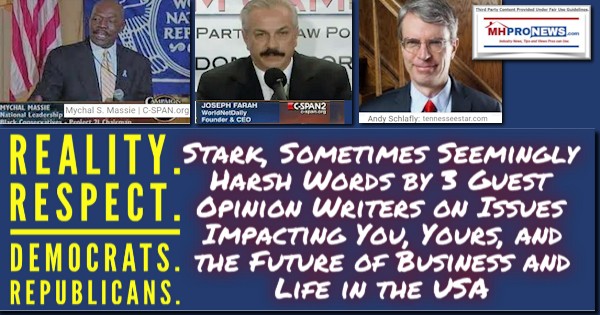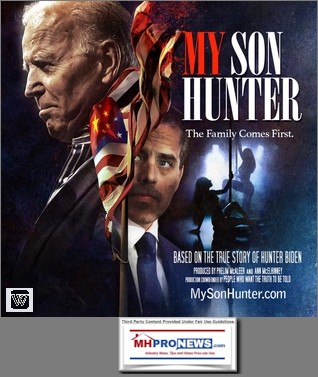 New on the Manufactured Home Industry's first and still only Daily Business News on MHProNews
Saturday 9.17.2022
What is an Excellent Credit Score? What is the Top Credit Score? Credit Rating Facts, Insights, and Tips for Manufactured Housing Pros per Experts; plus MHVille REITs, Stocks Update
Friday 9.16.2022
Building Generational Wealth by Lowering the FHA's MIP – Manufactured Housing Institute, MBA, NAHB, NAR Joint Request Unpacked in BS Detecting Friday Follies; plus MHVille REITs, Stocks Update
Thursday 9.15.2022
'Owning Mobile Home Can Leave You on Shaky Ground' 'Mobile Home Park Residents Sue Corp Landlord' per NPR, Other Media Spotlight Suits v Manufactured Home Communities; plus MH REIT-Stocks Update
Wednesday 9.14.2022
'Tail Wagging Dog' 'Three Fingers Pointing Back' 'Deranged, Power-Mad Sociopaths' – Psychology Today, David Kupelian, Chris Plante Vexing Insights on Key Issues; plus MH REITs, Stocks Update
Tuesday 9.13.2022
'Insane' – Lack of Affordable Manufactured Housing in Major City Results in Controversial Plan to Create a 'Homeless Megaplex' 'Solution' – plus, MHVille REITs, Manufactured Home Stocks Update
Monday 9.12.2022
Exposed by Harvard Grad Dr Robert Epstein Interview on Google's True Power, Massive Influence on Business, Public Policy, More – 'The Creepy Line' Deux Viewpoint for Affordable Manufactured Housing  
Sunday 9.11.2022
Fixing Errata – Lincoln Institute's George W. "Mac" McCarthy Corrects Manufactured Housing Industry Factual Record on Manufactured Home Communities, plus Sunday Weekly MHVille Headlines Recap
Postscript
Ponder this notion. Accusing an opponent or targeted person/entity of doing what the accuser themselves have done and/or plan to do. By making that accusation early and often, a special variation of the 'big lie' emerges. See how the WND NewsCenter brings that to life in this edited for length report from them linked below. The highlighting is added by MHProNews, to underscore the similarities between their report and the MHProNews editorial observations in this post.
WND
Santorum warns 'Biden's henchmen' are actually destroying democracy
'Out-of-control administrative state' ignores Constitution
By Bob Unruh

Democrats, up to and including Joe Biden, lately have taken to using a new talking point: Republicans are destroying democracy.
The GOP members apparently can do this through wanting election security, limits on abortion, and other such radical concepts, Biden contends.
He actually accused the 74 million Americans who voted for President Trump in 2020 of doing exactly that.
But in a new commentary at Real Clear Wire, former Sen. Rick Santorum, R-Pa., explains it's all a matter of projection.
The Democrats, in fact, are actually doing what they accuse Republicans of doing, he said.
"It should come as no surprise that under this administration one of the most vital 'independent' agencies is being led by an avowed leftist ideologue intent on casting aside all agencies' traditions and limits on power to advance a socialist agenda. The Federal Trade Commission, under Lina Khan, has become one of the worst examples of the out-of-control administrative state that ignores the constitution and violates the rule of law to permanently change our free market system."
Santorum continued, "With oversight responsibilities over consumer and antitrust issues, the FTC has historically been a serious and non-partisan agency. That has radically changed under the current leadership. Khan has engaged in what the Wall Street Journal called a 'power grab,' muscling through rules changes that strengthened her and marginalized the FTC's minority members and even staff. Khan has continued to push through rule changes and investigations in partisan 3-2 votes."
He said, "As Joe Biden assaults conservatives as a threat to democracy, his deep state henchmen are actually destroying it. As Christine Wilson, one of the two Republican-appointed members of the commission said, '[t]he commission, if nothing else, has been revered for its bipartisanship and collegiality. And that has been destroyed in recent months.'"
Santorum charged that Khan and other "leftist crusaders" have changed the idea of protecting consumers to protecting "the public," and under that banner, they have pursued the "woke" agenda that Biden is using, "weaponizing yet another agency to transform America."
The FTC, in fact, recently removed a mission statement reference to its pledge to not "unduly" burden business activity, "because they have every intention to burden businesses with woke capitalism at huge cost to American consumers," Santorum said.
Khan, in fact, has stated that "going too far" is not a concern.
The political agenda, and the weaponry the FTC holds, already have attracted attention from the Office of Inspector General, which criticized the use of unpaid consultants, and Congress, where Rep. Jim Jordan of the House Judiciary Committee Jim Jordan told Khan to preserve all documents and communications regarding those consultants.
Jordan charged Khan, "[u]nder your tenure, the FTC is flouting federal law concerning the use of consultants and experts…. The internal FTC documents describe how you have improperly empowered these consultants and experts to drive the agency's radical, anti-free market agenda."
Santorum documented that the FTC's agenda also is being challenged in court, as the Supreme Court this fall will hear arguments over its actions.
Even Walmart has accused the FTC of using "expansive legal theories that contravene clear constitutional and statutory limits" on its authority, in a dispute over third-party fraudsters.
Santorum said has, under a Biden administration, "The ever-expansive administrative state, led by agencies like the FTC (among others) is posing a grave danger to our constitution, our economy, and our freedom." … ##
Let's be clear. Perhaps the key takeaway in the above are these lines: "former Sen. Rick Santorum, R-Pa., explains it's all a matter of projection." Note that MHProNews on the same date as Santorum's op-ed published an article that made a similar point. But MHProNews has been pushing that concept for years. WND's observation also paraphrased Santorum by saying: "The Democrats, in fact, are actually doing what they accuse Republicans of doing, he said."
That 'projection' by Democrats (or others), that 'pattern of accusing others what they themselves are doing' onto their political opponents is a pattern MHProNews has brought to light to readers numbers of times.
'The one making the allegation, that is the guilty party.' That is a translation of a Magyar expression shared several times on this and our MHLivingNews sister platform. Here is another version of the translation of that same notion of projecting guilt onto an innocent party, or of the guilty trying to fool people by accusing an opponent of what they themselves are doing.
'The one who said [making the accusation/allegation], you said it, you are the one who did it' is one apt translation for this Hungarian expression. "Az aki mondta, te mondtad, te megcsináltad."
A Magyar born friend shared this: "Az aki mondta az csinálta." Or "Ha te hamisítód akkor te vagy a hibás." That means 'if you are accusing, you probably are the guilty one.'
Obviously, like paltering, this sly method isn't deployed every time.
But there are people around the world that have experienced this pattern of deception. In Hungary, in Germany, in Russia, in China, in Cuba, and the list goes on, bold appealing but misleading statements are made. The Capital Research Center has a category on their website that they call "Deception and Misdirection."
MHProNews reminded readers that what was true almost 60 years ago is still true today.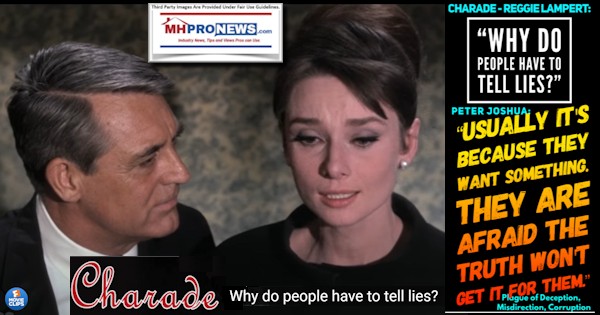 Liars lie to get what they want because the truth won't get it for them. Charade was released on December 5, 1963.
Most of us are not habitual liars. Most of us are not trying to rip off as many of our neighbors as possible. Those who recognize the grave harm that comes from such "Deception and Misdirection" often point to ancient and still relevant religious truths.
The case can be made that without those ancient truths about God, the devil, and human nature, we can't have a society that functions well for the majority of people. Who made that case? No less a historic figure than the first U.S. President, George Washington.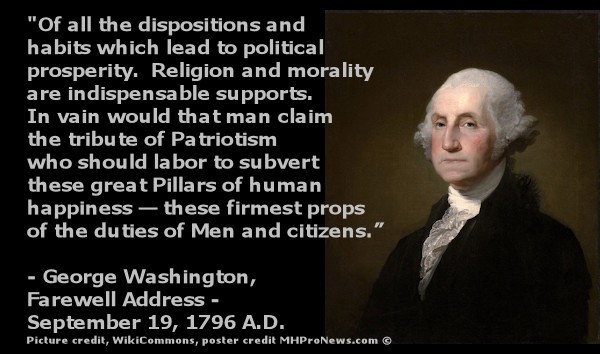 Why not tune in to former CNN reporter turned satirical pundit Chris Plante this week via WMAL 9 to noon ET M-F? Plante has a way of making the news funny, while still conveying serious truths. Enough said for this Sunday installment of MHVille's weekly headline news recap. ##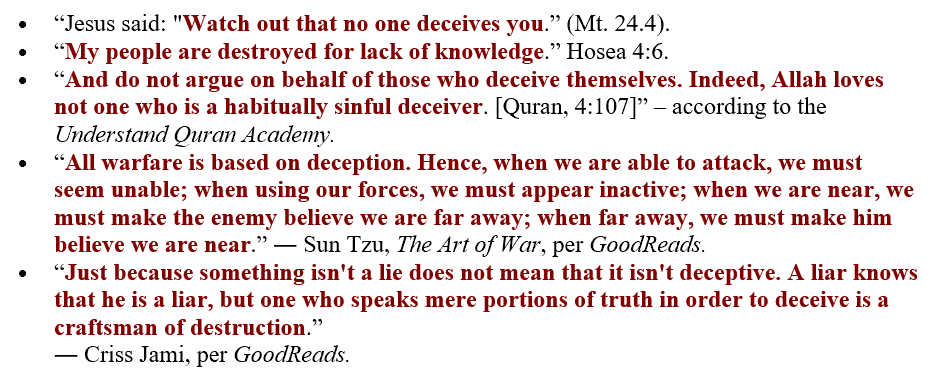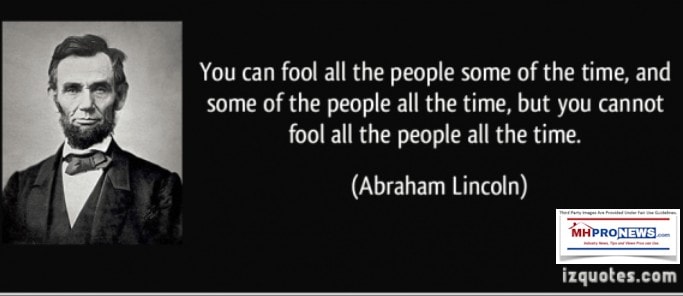 Who Profits? Foreign Affairs, RespStatecraft – Why Did U.S.-U.K. End Peace Deal by Russia-Ukraine? Dirty Corp-Govt Secrets of War, Lessons to MHVille, All Americans; plus Sunday Headlines Recap