On April 7, 2019 MHProNews featured a report on the then viral "Seattle is Dying" news video. That was followed by this linked report on MHLivingNews examining the role that the lack of affordable manufactured homes played in the growing homeless crisis in Seattle and other U.S. cities. There are several reasons to highlight this connection between the lack of affordable housing, including modern manufactured homes, and the tinder that fuels the increasing rise in homelessness. From time to time, these two pro-honest industry professionals and pro-consumer manufactured home industry trade platforms do reports on the vexing and arguably largely avoidable problem of homelessness and how more manufactured homes in the areas where the problem exists could reduce that homelessness. Examples of those reports are shown.
Avoidable Tragedies, Choosing Honorable Profits vs. Costly Human and Financial Losses – Homelessness Facts, Trends, Ties to Lack of Affordable Housing, Manufactured Homes; plus Manufactured Housing Markets Update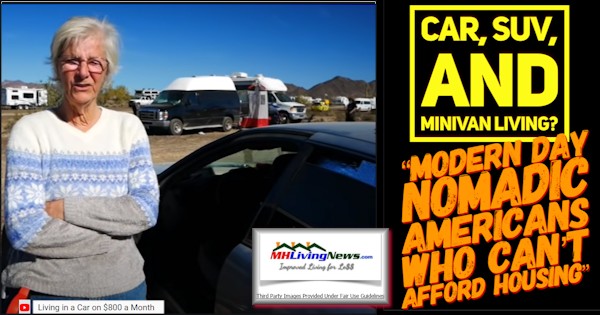 It isn't just MHProNews that has taken this posture. Minneapolis Federal Reserve researchers named below have made direct connections between the need for more manufactured homes to reduce homelessness and its spread.
"Sabotaging Monopolies" Minneapolis Fed Researchers Charge HUD-Collusion w/Builders to "Sabotage" Manufactured Housing Independents "Created U.S. Housing Crisis"-Fuels Homelessness, Harms Minorities, Taxpayers, Others
It is with that backdrop that the following report from WND NewsCenter to MHProNews with their written permission.
WND VIDEO
'Insane': Major U.S. city plans to build a homeless megaplex, now residents fight back
'It is destructive. It will tear apart the safety that the residents here used to feel'
By WND News Services
Published September 11, 2022 at 3:03pm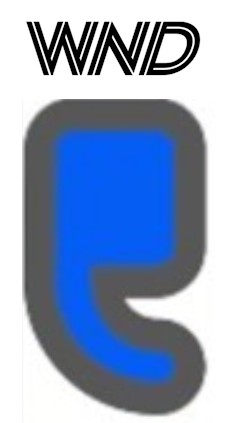 By Reagan Reese Daily Caller News Foundation
Residents of Seattle's Chinatown are fighting back against city officials over their plan to build a homeless megaplex in the center of their neighborhood.
The King County Department of Community and Human Services is planning to spend $66.5 million to construct a 24/7 homeless shelter that will house more than 500 people, according to the King County press release. Thousands of Chinatown residents attended a rally Thursday to protest the construction of the homeless shelter.
"The King County Council met on May 3 to approve and vote on the 69 million dollar lease for the 6.9 acres for about five years," Chinatown Community Watch volunteer Tanya Woo told the Daily Caller News Foundation. "I was watching this meeting, and they're talking about the importance of having a community outreach engagement plan and also good neighborhood agreements. We haven't learned any information, no one's been talking to us. No one's engaged us. No one has done any community outreach. We find this to be very much evidence of systemic racism."
The new shelter will replace a current shelter which holds nearly 300 people in November, provide an RV park and a sobering center, King 5 News reported. In total, the new shelter is estimated to cost $22 million to keep open.
The funding for the new shelter will come from the city of Seattle, who will provide $5 million along with funding from President Biden's American Rescue Plan, the King County press release stated. The homeless shelter will also include 50 tiny house units and require 400 people to man the entire complex.
Residents of the district where the homeless shelter will be built said at the rally that city officials, including director of the King County Department of Community and Human Services Leo Floor, King County Executive Dow Constantine and Seattle city council members, did not receive community input before approving the plans.
Protesters held signs at the event that showed council member's faces with the caption "not welcome here." Other signs read, "stop Asian hate" and "it's racist."
"It is insane," Bettie Luke, a Chinatown resident said at the rally. "It is destructive. It will tear apart the safety that the residents here used to feel."
The protestors concluded the rally by walking the area where the homeless shelter would be placed in their community. While walking the protestors chanted "nobody asked us."
CHINATOWN FIGHTS BACK: Thursday evening, organizers say more than 1000 people attended PROTEST against @kcexec's HOMELESS MEGAPLEX in nearby SODO. #CID residents say elected officials DID NOT consult THEM and STILL trying to RAM this through w/out any public input. #Seattle 🧵👇 pic.twitter.com/S7txVzRrNX

— Jonathan Choe Journalist (@choeshow) September 9, 2022
"We're not saying that the unhoused are the problem," Woo told the DCNF. "We don't believe they are, it's the people who prey on them that are the problem: the drug dealers who come to where their clients are, or the people who run the prostitution rings who are employing the young ladies who are working to try to buy drugs. None of those concerns have been addressed from that center and we have also similar concerns regarding this 500 person shelter. We have questions that we would like addressed and answered."
King County Republican party chairman Matthew Patrick Thomas attended the really to show his support of the protesters, according to social media posts.
"Our Seattle City Government cannot even handle the rampant crime, drug and homelessness in the city right now as it is and the answer is not to put a homeless facility in this neighborhood without consulting the constituency of this," Thomas said at the rally.
King County Executive Dow Constantine referred the Daily Caller News Foundation to their press release on the homeless shelter.
The King County Department of Community and Human Services did not immediately respond to the DCNF's request for comment. ##
This story originally was published by the Daily Caller News Foundation. ###
Note the items that follow provided additional local insights, but were not part of the original report on WND or the Daily Caller.
HISTORY REPEATING ITSELF: Seattle's #Chinatown International District has been called a "HUMAN DUMPING GROUND." They already have safe injection homeless shelter @DESCSeattle Navigation Center and others nearby. Critics say it's a blight on community.
👇https://t.co/nBVMpjCTs4

— Jonathan Choe Journalist (@choeshow) August 30, 2022
Additional Information with more MHProNews Analysis and Commentary in Brief
While there are many contributing factors to homelessness, research reflects that the cost of local housing is one of them. Put differently, when affordable manufactured homes are zoned out, the case can be made that more homelessness is going to follow.  Then ask, why isn't the Manufactured Housing Institute making these arguments day in and day out, including on their own website? This is a pragmatic cause-effect issue. It is a potentially winning issue if properly and routinely pressed. See the reports linked below to learn more.
NIMBY vs YIMBY, Homelessness and Housing Insecurity – Re-Discovering Complete Value of Affordable Housing, Multifamily Housing vs. Manufactured Homes Reimagined – Castles and Moats Analysis
Monopolies – Silent Spreaders of Poverty and Economic Inequality Insights from Henry Simons & Thurman Arnold Applied by Schmitz and Fettig to HUD, Manufactured Housing, Economic Inequality and Poverty
Daily Business News Macro and Manufactured Housing Markets Segment
NOTICE: Based on feedback, a modification of our Daily Business News on MHProNews recap of yesterday evening's market report is provided. It will still include our left (CNN Business) and right (Newsmax) 'market moving' headlines. The macro market moves graphics will provide context and comparisons for those invested in or tracking manufactured housing connected equities.
Reminder: several of the graphics on MHProNews can be opened into a larger size. Click the image and follow the prompts in your browser or device to OPEN In a New Window. Then, in several browsers/devices you can click the image and increase the size. Use the escape or back key to return.
Headlines from left-of-center CNN Business – from the evening of 9.12.2022
Mighty dollar
US dollar notes are photographed in Buenos Aires, on June 23, 2022. – Argentines do their accounts in dollars, traumatised by recurrent economic crises and tormented by the inflation that is eating away at their pockets and is projected to exceed 60% this year.

As the 2020 midterms draw closer, Biden and Democrats are attempting various efforts to stir up their base and encourage or 'buy' votes, such as through the constitutionally questioned student loan forgiveness plan. Democratic House Speaker Nancy Pelosi previously said the plan would require Congressional approval. What happened to that? Who died and made Biden a ruler by fiat? Joe Biden and some of his admin officials announced inflation is 'zero percent' for the prior month. What? Who believes that who is going to the grocery store? It was running at 9.1 percent the previous month, but many believe that the actual rate of inflation is about double that claim. Yes, gas prices have fallen, due to an apparent drop in global demand as an economic slowdown is taking place. The Washington Examiner said that a historic record 88 percent now thinks that the U.S. is on the wrong track under Biden. As the value of the dollar erodes, that impact should be considered when looking at stock market performance. Note: depending on your browser or device, many images in this report can be clicked to expand. Click the image and follow the prompts. To return to this page, use your back key, escape or follow the prompts.

The greenback is at a 20-year high. Here's what that means for consumers

The worst of inflation finally might be over
US consumers expect inflation to fall sharply, survey shows
Ukraine's victories over Russia are exciting Wall Street. The boost could soon fade
What price zero-Covid? Chinese researchers are treading on sensitive ground
Massive health care strike: 15,000 Minnesota nurses walk off the job
Apple iOS 16 is now available for download
Here's what went wrong with Burger King
Twitter's whistleblower is set to testify on Capitol Hill. Here's what to expect
Here's why your car's speedometer goes up to 160 mph even when your car can't
Elon Musk's college sweetheart auctions off billionaire's mementos
Why major carriers are giving out free iPhones
'Can't put toothpaste back in the tube': Why remote work is here to stay
MECCA, CA – MAY 10: A mile-long Union Pacific freight train is parked along a rail siding near the north shore of the Salton Sea as viewed on May 10, 2022 near Mecca, California. The Coachella Valley, located along Interstate 10 and south to the Salton Sea, is home to dozens of municipalities and boosts a winter population of 800,000 residents but drops to 400,000 residents in the hot summer months.
America is already feeling the consequences of a looming nationwide rail strike
A temperature sign at an El Dorado Savings Bank during a heatwave in Sacramento, California, US, on Tuesday, Sept. 6, 2022. California narrowly avoided blackouts for a second successive day even as blistering temperatures pushed electricity demand to a record and stretched the state's power grid close to its limits.
Extreme California heat knocks key Twitter data center offline
A sign is seen at an entrance to Blue Origin's Launch Site One in Van Horn, Texas on October 12, 2021. – Blue Origin is scheduled to launch the New Shepard NS-18 mission to space with passengers, including actor William Shatner, on October 13 from the West Texas region, 25 miles (40kms) north of Van Horn.
Blue Origin 'responding to an issue' after abort system activated on uncrewed launch
MARKETS
CONSUMERS
A customer shops at a Dollar General store on March 17, 2022 in Vallejo, California. Dollar General announced fourth quarter earnings of $2.57 per share, just beating analyst expectations of $2.56 per share. The retailer had net income of $597.4 million, down from $642.7 million one year ago.
Dollar General's newest shoppers: People making $100,000 a year
Consumers spent big on having fun in 2021
Parents struggling with inflation: 'I left that $25 backpack'
Shoppers are still buying — from each other
Lower gas prices raise consumer confidence
APPLE'S NEW RELEASE
Apple's latest products and features take aim at our greatest fears
What might drive up the prices on newest iPhones
Apple's new pitch to consumers: Think darker
Russians will be able to buy the iPhone 14
Apple announces satellite emergency SOS feature
Headlines from right-of-center Newsmax 9.12.2022
22 GOP Govs Pen Letter Opposing Biden's Student Loan Forgiveness Plan
Queen Elizabeth II (1926-2022)
King Charles, Siblings Hold Silent Vigil

"In the business world, the rear-view mirror is always clearer than the windshield." – Warren Buffett. That begs a key question. Why don't more people LOOK at the rearview mirror so they can learn more about the patterns that influence what's ahead? Note: depending on your browser or device, many images in this report can be clicked to expand. Click the image and follow the prompts. To return to this page, use your back key, escape or follow the prompts.

Prince Harry Pays Tribute to 'Granny'

King Charles III and Siblings Escort Queen's Coffin
WH: Trump Not Invited to Funeral
Why Was Queen Friends With Billy Graham for 4 Decades?
New Zealand PM: No Republic Plan After Queen's Death
Public Gets Chance to View Queen's Coffin in Edinburgh
King Charles Addresses Parliament Before Trip to Scotland
Prince Andrew, Sarah Ferguson to Take Care of Queen's Corgis
Biden Will Attend Queen Elizabeth's Funeral Without Delegation
Rules Issued for Those Wanting to Pay Respects to Queen
Newsmax TV
Lt. Gov. Núñez: Wokeism Can't Redeem Pedophiles | video
Tenney: 'Criminalization of Civil Behavior' Creeping Into US | video
Harshbarger: Subcontractors in China 'Embedded Bugs' | video
Franklin: US Will Back Taiwan Despite 'Strategic Ambiguity' | video
Dick Morris: Raid Not About Trump Evading FBI, but 'FBI Evading Him' | video
Mark Morgan: Biden Admin Lying About Border Statistics | video
Pete King: Threat of Deadly Attacks Persists | video
Newsfront

In instances such as Apollo, Berkshire Hathaway, Blackstone or others, manufactured housing may only be part of their corporate interests. Note: depending on your browser or device, many images in this report can be clicked to expand. Click the image and follow the prompts. To return to this page, use your back key, escape or follow the prompts.

Biden Jabs Trump for Infrastructure Failures

President Joe Biden on Monday mocked former President Donald Trump for failing to enact major infrastructure legislation…. [Full Story]
YouGov Poll: 37 Percent See American Civil War Coming
Nearly 40% of Americans say a civil war is at least somewhat likely [Full Story]
Study: Frequent Blood Donation Does Not Harm Health
Frequent blood donors don't need to worry about iron deficiency [Full Story]
Blood Test That Screens for 50 Cancers Found Promising in Preliminary Study
A single blood test that can screen for more than 50 cancers seems to [Full Story]
Ukraine Sees Big Victories, Putin's Hold on Russia Now at Risk
In a single week the tables have turned, and once mighty Russia is [Full Story]
Related
Zelenskyy: Ukraine's Goal Is to Push Out Russia Entirely
Russian Municipal Officials Circulate Petition for Putin's Resignation
Leadership Vacuum Creates Perfect Storm for US Military
A lack of leadership at the Pentagon and on Capitol Hill has put the [Full Story] | Platinum Article
GOP Govs Letter Denounces Biden's Student Debt Plan
Twenty-two Republican governors sent a joint letter Monday to [Full Story]
Oil Prices Rise as Supply Uncertainty Mounts
Oil prices rose on Monday as Iranian nuclear talks appeared to hit [Full Story]
Trump Ends Speculation of DC Area Visit, Teases 'Working' at His Golf Club
It wouldn't be breaking news to report former President Donald Trump [Full Story]
China Turning US Tech Against America
Industrial espionage has taken decades off China's technological [Full Story] | Platinum Article
Stelter to Talk 'Threats to Democracy' as Harvard Fellow
Former CNN host Brian Stelter is joining Harvard Kennedy School's [Full Story]
Video Report: Trump, Feds Submit Special Master Candidates
Newsmax correspondent Leonardo Feldman joins "National Report" to [Full Story] | video
Survey: Violent Crime Tops Reasons Chinese Would Shun Travel To US
Violent crime is a top concern for Chinese tourists considering [Full Story]
Gun Rights Groups Condemn Tracking by Credit Card Companies
Gun rights advocates are angry about a recent decision by major credit [Full Story]
US Freight Railroads Prepare for Potential Strike Disruption
Major U.S. freight railroads said on Friday they were preparing for a [Full Story]
Former Speaker Gingrich Reminds GOP to Focus on What Matters
In a reminder to his party to focus on what matters, former Speaker [Full Story]
Scientists: Brain Scan Uncovers the Real Root Cause of Tinnitus (Ear Ringing)
American Tinnitus Clinic
Elon Musk's College Girlfriend Auctioning Her Mementos
Elon Musk's college girlfriend is holding an auction to sell mementos [Full Story]
Bezos Rocket Fails During Liftoff With Experiments Aboard
Jeff Bezos' rocket company suffered its first launch failure Monday. [Full Story]
Returning Wall Street Bank Workers Mourn End of Free Coffee
Goldman Sachs bankers heading back for a mandatory return to their [Full Story]
Columbia University Slides in U.S. News Rankings
Columbia University plummeted to No. 18 on the new U.S. News Best [Full Story]
Economist Weighs In on Chances of Economy Making 'Soft Landing'
Fewer jobless claims may be a heartening indication the U.S. economy [Full Story]
Ron DeSantis Moving PAC Money to Help State Republicans
Florida Gov. Ron DeSantis is using his large campaign coffer to help [Full Story]
In a Nod to JFK, Biden Pushing 'Moonshot' to Fight Cancer
President Joe Biden is set to channel John F. Kennedy on the 60th [Full Story]
NY Times: Polls May Give Dems False Hope
The left-leaning New York Times expressed skepticism over Democrats' [Full Story]
Twitter Says Whistleblower Payment Does Not Breach Deal Terms as Claimed by Musk
Twitter Inc said on Monday payments made to a whistleblower did not [Full Story]
Trump's Quiet Trip to D.C. Sparks Flurry of Speculation
Former President Donald Trump's flight to Washington, D.C., on Sunday [Full Story]
AP-NORC Poll: Americans Give Healthcare System Failing Mark
A majority of adults in the U.S. say that healthcare is not handled [Full Story]
Prince Andrew, Sarah Ferguson to Take Care of Queen's Corgis
Prince Andrew, Duke of York, and Sarah Ferguson, Duchess of York, [Full Story]
Chicago Mayor: Abbott's Migrant Busing Is a 'Manufactured Crisis'
Chicago Mayor Lori Lightfoot decried on Saturday Texas Gov. Greg [Full Story]
Former MLB Pitcher Believes Sports Can Unify Politically Divided Country
Former MLB pitcher Andy Pettitte said Sunday that sports can still [Full Story]
Poll: Social Democrats and Populists Do Well in Swedish Vote
More Newsfront
Finance
Tesla Seeks Tax Relief to Build Lithium Refinery in Texas
Tesla Inc. is considering setting up a lithium refinery on the gulf coast of Texas, as it looks to secure supply of the key component used in batteries amid surging demand for electric vehicles…. [Full Story]
Wells Fargo to Pay Over $13 Million Penalty to Resolve 401(k) Review
FDA Ends Probe of Illnesses Believed to Be Caused by Cereal
Chamber of Commerce Calls for 'Urgent Action' to Avoid Railroad Strike
GE Healthcare to Be Spun Off in January, Gets New Board
More Finance
Health
AP-NORC Poll: Americans Give Healthcare System Failing Mark
A majority of adults in the U.S. say that healthcare is not handled well in the country, according to a new poll from The Associated Press-NORC Center for Public Affairs Research…. [Full Story]
FDA to Review Perrigo's Birth Control Pill for OTC Use in November
New 988 Suicide Hotline Sees Increase in Calls for Help
US Starts Trial Testing Antiviral Tpoxx for Monkeypox
Amgen's Lumakras Pill Cuts Risk For Lung Cancer Progression by 34 Percent
##
NOTE 1: The 3rd chart above includes the Canadian stock, ECN, which purchased Triad Financial Services, a manufactured home industry lender
NOTE 2: Drew changed its name and trading symbol at the end of 2016 to Lippert (LCII).
NOTE 3: Deer Valley was largely taken private, say company insiders in a message to MHProNews on 12.15.2020, but there are still some outstanding shares of the stock from the days when it was a publicly traded firm.  Thus, there is still periodic activity on DVLY.
Note 4: some recent or related reports to the equities named above follow.
Triad Financial Services Q2-2022 FINANCIAL RESULTS, per ECN Capital – Several Bright Spots in Manufactured Home Market Highlighted, Including Communities, Retail, Land-Home, Floor; MHStocks Update
'Blackrock Weaponizing ESG'– State AGs Probe MHCommunities Owner, Private Equity Giant Blackrock on Possible Antitrust, Securities, Fiduciary Violations, See AGs' Document; plus MHStocks Update
Cavco Quarterly Results, Facts, and Trends Include SEC Suit Update, Manufactured Home Production Volumes, Financial Figures, Corporate Data and Manufactured Housing Analysis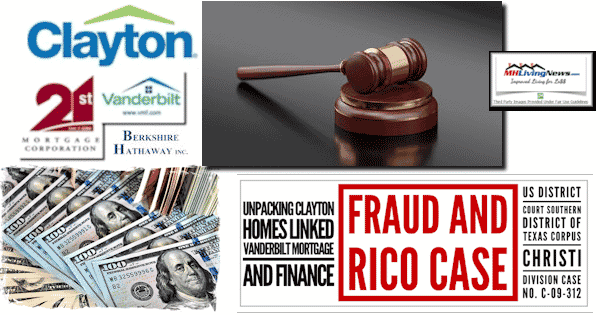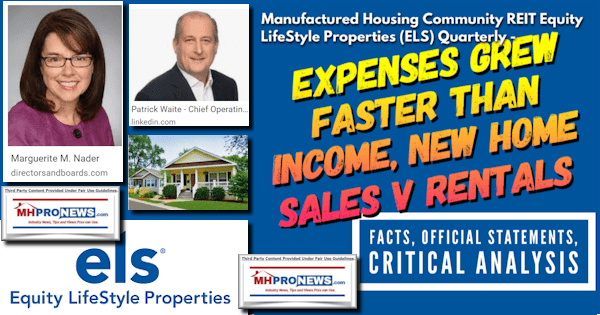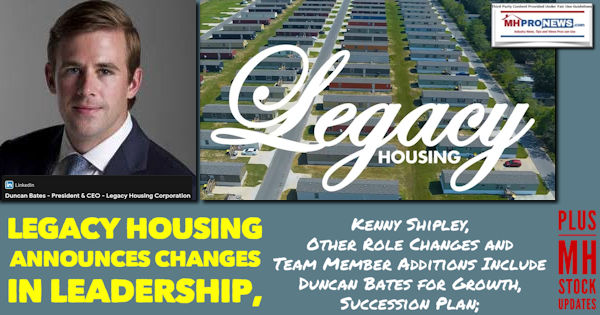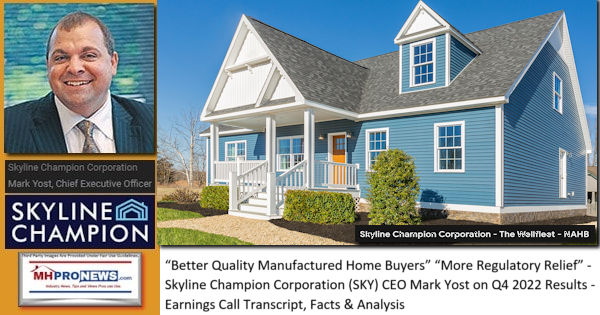 Manufactured Home Communities (a.k.a. 'Mobile Home Parks' – SIC) – Exploring UMH Properties; Fellow Manufactured Housing Institute Member Yes! Communities Suits and Settlements; plus MH Markets Updates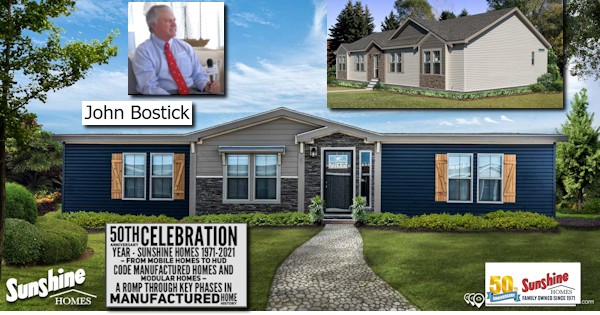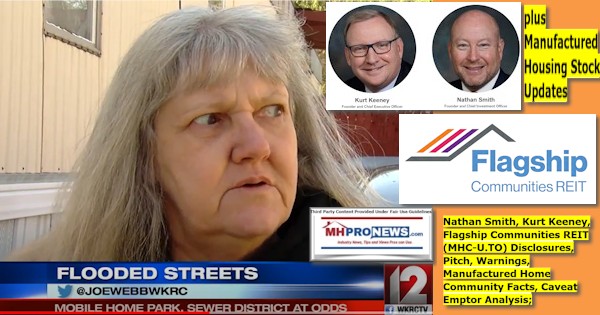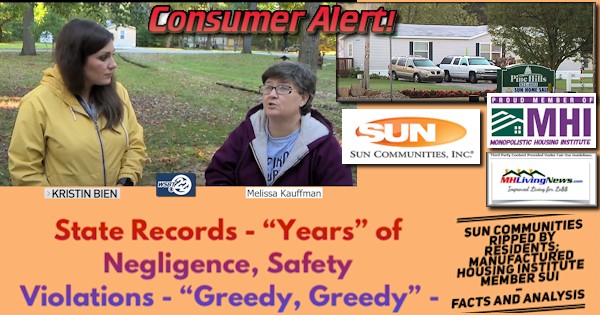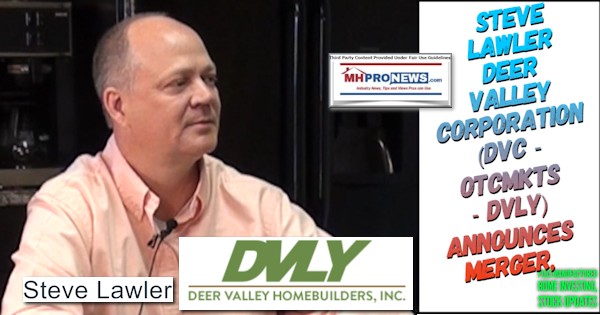 2022 …Berkshire Hathaway is the parent company to Clayton Homes, 21st Mortgage, Vanderbilt Mortgage and other factory-built housing industry suppliers.
· LCI Industries, Patrick, UFPI, and LP each are suppliers to the manufactured housing industry, among others.
· AMG, CG, and TAVFX have investments in manufactured housing related businesses. For insights from third-parties and clients about our publisher, click here.
Disclosure. MHProNews holds no positions in the stocks in this report.
· For expert manufactured housing business development or other professional services, click here.
· To sign up in seconds for our industry leading emailed headline news updates, click here.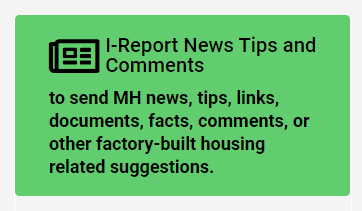 That's a wrap on this installment of "News Through the Lens of Manufactured Homes and Factory-Built Housing" © where "We Provide, You Decide." © (Affordable housing, manufactured homes, stock, investing, data, metrics, reports, fact-checks, analysis, and commentary. Third-party images or content are provided under fair use guidelines for media.) (See Related Reports, further below. Text/image boxes often are hot-linked to other reports that can be access by clicking on them.)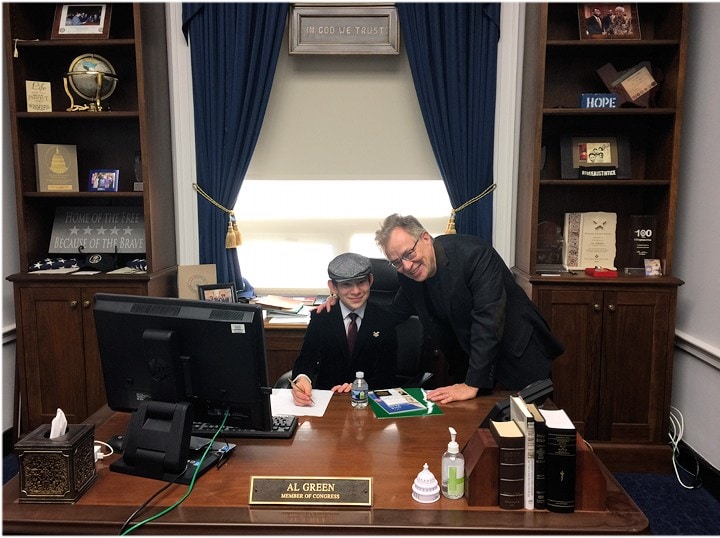 By L.A. "Tony" Kovach – for MHProNews.
Tony earned a journalism scholarship along with numerous awards in history. There have been several awards and honors and also recognition in manufactured housing. For example, he earned the prestigious Lottinville Award in history from the University of Oklahoma, where he studied history and business management. He's a managing member and co-founder of LifeStyle Factory Homes, LLC, the parent company to MHProNews, and MHLivingNews.com. This article reflects the LLC's and/or the writer's position and may or may not reflect the views of sponsors or supporters.
As Conventional Housing Slides, Manufactured Housing Sales Continue Mo – State-by-State and National Data June 2022 – Facts, Forecast, and Analysis; plus MHVille REITs, Stock Market Update
Factual and Viewpoint Insights from August 2022 in MHVille Manufactured Housing Pros, Public Officials, Investors, and Curious People Seeking Affordable Manufactured Home Knowledge and Trends