"BlackRock has an obligation to act in the sole financial interest of its clients," states a letter obtained by MHProNews which is referenced and provided in the report below. "BlackRock's actions…appear to have been motivated by interests other than maximizing financial return." In those brief lines that include more legal concerns and allegations about BlackRock (BLK) raised by a coalition of 19 state attorneys general (AGs) detailed herein, legal/fiduciary issues previously raised by MHProNews/MHLivingNews and other credible sources regarding possible antitrust, securities and other legal and/or ethical issues appear to emerge. That will be examined in the additional comments, information and analysis segment of this report. Per left-leaning Wikipedia, "BlackRock is the world's largest asset manager, with US$10 trillion in assets under management as of January 2022."
Note that Missouri Attorney General recently won is state's primary. He and other state AGs named below have been engaged on the Department of Energy (DOE) manufactured housing energy rule issue, which they have opposed in court. There are thus several possible implications of this topic for the manufactured housing industry and its investors.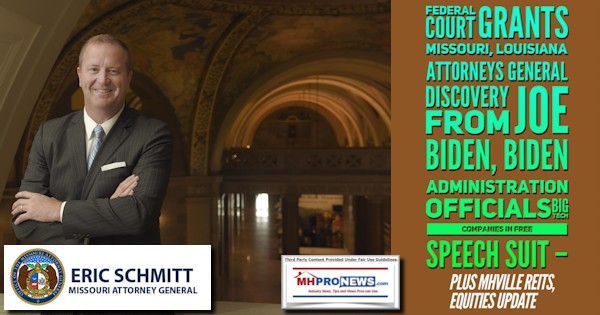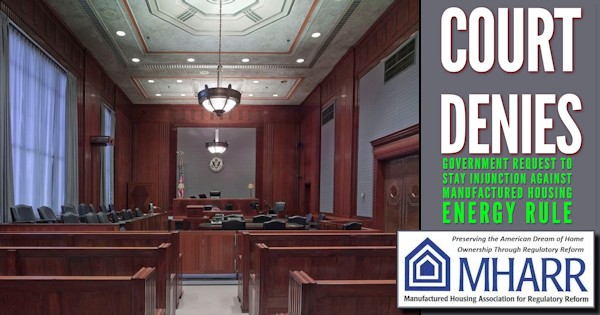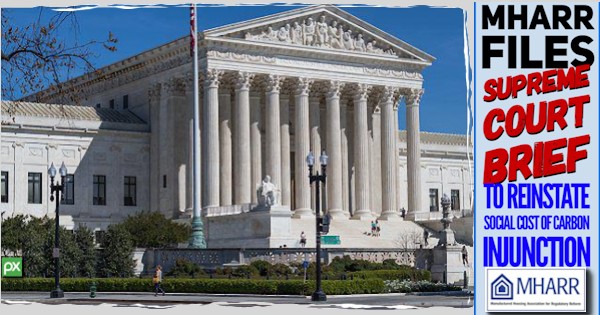 So, on several levels, a number of these state Republican (GOP) AGs have been involved in issues that impact manufactured housing directly or obliquely. With that backdrop, courtesy of the WND NewsCenter by agreement with MHProNews, is the following report that outlines the issues. It will be followed by the actual letter from the state AGs, which is provided herein for additional details that will be considered further below.
MONEY POLITICS U.S. WORLD
AGs warn BlackRock's climate agenda likely broke multiple state laws
Company accused of using pension funds for politics, not profit
By WND News Services
Published August 5, 2022 at 5:17pm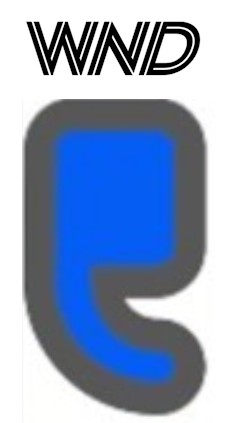 By Jack McEvoy
Daily Caller News Foundation
Missouri Attorney General (AG) Eric Schmidt and 18 other Republican AGs are investigating BlackRock concerning the company's push to place environmental, social and corporate governance (ESG) standards on states' pension funds, according to the AGs' letter.
The Republican AGs, including those from Arizona, Texas, Ohio and Montana, sent a letter to BlackRock CEO Larry Fink on Thursday claiming that BlackRock did not attempt to make money for states' pensioners, but rather used funds to pressure companies to phase-out fossil fuels and comply with its climate agenda. The AGs allege that numerous of the firms' actions 'may violate multiple state laws' as BlackRock may have an ulterior motive, particularly concerning its "climate agenda," that differs from its public stances and statements.
"They're dancing on the precipice of being in breach of their fiduciary obligations…and that's where you'd run into law-breaking in a state like Montana," Montana AG Austin Knudsen told the Daily Caller News Foundation.
"BlackRock's past public commitments indicate that it has used citizens' assets to pressure companies to comply with international agreements such as the Paris Agreement that force the phase-out of fossil fuels, increase energy prices, drive inflation, and weaken the national security of the United States," the letter said.
BlackRock's investment strategy, in which net-zero climate goals are a substantial consideration, will secretly convert state pension funds into ESG-focused activist portfolios, if the SEC's recently proposed definition of an ESG fund is adopted, which could violate state laws that require a sole focus on financial return for investors, according to the letter.
"BlackRock has an obligation to act in the sole financial interest of its clients," states the letter. "BlackRock's actions…appear to have been motivated by interests other than maximizing financial return."
Large investment portfolios perform better than climate-focused ESG funds, according to The Financial Times.
"We have a state board of investments that oversees the pension funds, those are the big players … BlackRock is heavily featured in their portfolio, and this is why we're concerned that they could be squandering clients' money," Knudsen stated.
AGs are scrutinizing BlackRock's assertions that it posits a neutral stance on energy investments and merely offers its clients as many investment options as possible, according to the letter. The supposed neutrality is contradictory to the company's public commitments to stopping climate change.
The company voted to take action against 53 companies on climate issues and put an additional 191 companies under review, according to a 2021 company report. BlackRock also pledges to ensure that the world's largest greenhouse gas emitters take action to combat climate change and support the Paris Agreement, according to its website.
"Blackrock is weaponizing ESG against what it believes to be non-earth-friendly industries," stated Knudsen.
"The environmental, social justice movement has not had good luck moving policy in the legislative and legal arena, so they're doing it financially and trying to inflict enough pain and damage on industries so that they'll do what they want," he continued.
The letter demands that BlackRock "come clean" on whether it places current and future retiree investors over its climate agenda.
BlackRock did not immediately respond to the DCNF's request for comment.##
This story originally was published by the Daily Caller News Foundation. It is provided by the WND NewsCenter to MHProNews with permission. ##
Additional Information with more MHProNews Analysis and Commentary
The video posted below explains from the perspective of Morningstar/SustainAnalytics what an ESG risk rating is. This helps frame the possible perceived pressures on a given firm by the ESG risk rating in investing movement.
As an example, of 'scoring' a company on its ESG rating – per Morningstar/SustainAnalytics on the date shown – is manufactured home producer Skyline Champion (SKY) has the following rating.
Industry Group: Homebuilders
Country/Region: United States of America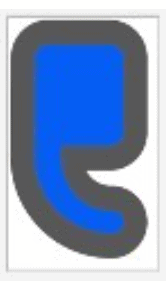 Skyline Champion Corp is a factory-built housing company in North America. The company offers a portfolio of manufactured and modular homes, park model RVs, accessory dwelling units and modular buildings for the multi-family, hospitality, senior and workforce housing sectors. It designs and builds a range of manufactured and modular homes, park model RVs, ADUs, and commercial structures. It builds homes under brand names in the factory-built housing industry including Skyline Homes, Champion Home Builders, Genesis Homes, Athens Park Models, Dutch Housing, Excel Homes, Homes of Merit, New Era, Redman Homes, ScotBilt Homes, Shore Park, Silvercrest, and Titan Homes in the U.S., and Moduline and SRI Homes in western Canada.
Full time employees: 8,400
---
Ranking
Industry Group (1st = lowest risk)
Homebuilders 67 out of 85
---
Universe
Global Universe 6629 out of 14418
---
Last Update: Apr 29, 2021 ##
Per that same source, BlackRock has the following ESG risk rating as of the date shown.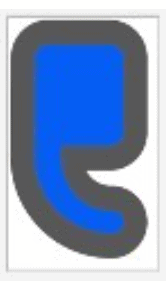 BlackRock, Inc.
Industry Group: Diversified Financials
Country/Region: United States of America
Identifier: NYS:BLK
BlackRock is the largest asset manager in the world, with $8.487 trillion in AUM at the end of June 2022. Product mix is fairly diverse, with 51% of the firm's managed assets in equity strategies, 29% in fixed income, 8% in multi-asset class, 9% in money market funds, and 3% in alternatives. Passive strategies account for around two thirds of long-term AUM, with the company's iShares ETF platform maintaining a leading market share domestically and on a global basis. Product distribution is weighted more toward institutional clients, which by our calculations account for around 80% of AUM. BlackRock is also geographically diverse, with clients in more than 100 countries and more than one third of managed assets coming from investors domiciled outside the U.S. and Canada.
Full time employees: 18,700
ESG Risk Rating
20.6
Medium Risk
Ranking
Industry Group (1st = lowest risk)
Diversified Financials 165 out of 858
Universe
Global Universe 3839 out of 14418
Last Update: Jul 21, 2022 ##
BlackRock, which invested in a portfolio of manufactured home communities, has posted this generic statement on their website regarding their role in the U.S. housing market.
BlackRock and housing: Setting the record straight
Recently, BlackRock has been the subject of speculation, misperception, and even mistaken identity in media reports and on social media regarding our role in the U.S. housing market.
We want to make perfectly clear: BlackRock is not buying individual houses in the U.S.
A number of other large asset managers and private equity firms are very active today in purchasing single-family residences. BlackRock is sometimes confused with them.
As a fiduciary asset manager, we invest and manage capital on behalf of our clients in a vast array of public and private U.S. real estate markets – but buying individual homes is not one of them.
Below are facts on how we DO participate in the U.S. real estate market. Combined, we are investing approximately $120 billion1 in the U.S. residential real estate market on behalf of our clients.
Providing capital for mortgages to help American families buy new homes
BlackRock is a significant investor in mortgage securities, helping make capital available to individuals and families seeking to purchase homes.
Providing capital for new housing construction
BlackRock is invested in several programs that are providing financing to build new homes and add to U.S. housing supply.
Most recently, we began investing in new construction, purpose-built for-rent housing developments that add supply to the market and address the increasing demand we see for this property type. Our focus is on building single-family rental housing that can be managed and operated similarly to multifamily properties with dedicated property management, leasing and amenities.
Other U.S. real estate investments
Additionally, BlackRock invests in multifamily properties, apartment complexes, and other residential real estate.
Bottom line: BlackRock is an active investor in the U.S. real estate market, but we are not among the institutional investors buying single-family homes. ##
Note that when BlackRock says "multifamily properties," that may include a reference to their investments in manufactured home land-lease communities.
According to the left-leaning Private Equity Stakeholders Project (PESP), which includes Manufactured Housing Action (MHAction) on page 22, "As of March 2018, Sam Zell only owned around 3.4% of Equity Lifestyle Properties.131 Large investment managers including The Vanguard Group, Fidelity, Blackrock, and Cohen & Steers are Equity Lifestyle Properties' largest investors.132" So, through positions taken in manufactured home industry connected equities, some more directly, they assert BlackRock and other private equity giants are involved in this segment of the affordable housing industry. It is worth noting that Warren Buffett and George Soros have apparently provided money via 'dark money' channels to MHAction via the Tides.
"When Wall Street Came to My Mobile Home Park" RHP Properties, Brookfield, Manufactured Housing Institute Firms Ripped via Dark Money Funding-Warren Buffett, Bill Gates, George Soros– Video, Analysis
MHAction Statements – Revealing! – George Soros, Clayton Homes, Warren Buffett, Manufactured Home Lending – Liz Voigt Tears Fannie, Freddie, "Predatory" Manufactured Housing Institute Community Members; plus, Manufactured Home Stock Updates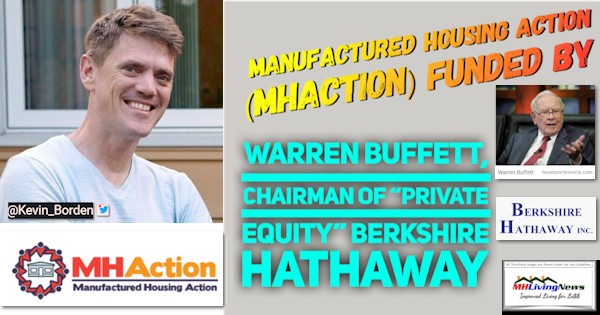 To grasp the at times seemingly bizarre or even contradictory behavior of billionaires and their corporate interests that support left-leaning causes, one must keep in mind the notions of "paltering," posturing, and philanthro-feudalism. More research on that and its interplay with affordable housing and manufactured homes are found below.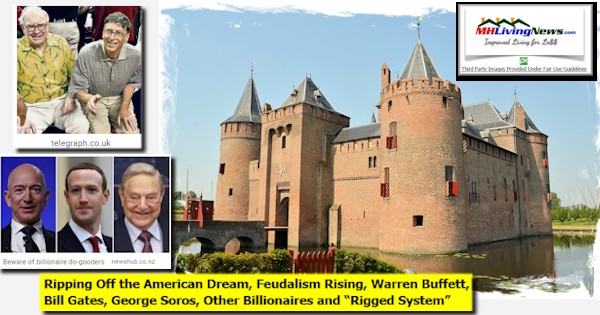 It is against that backdrop that the following letter to Blackrock's CEO Fink from the state attorneys general begins to take on possibly greater meaning to manufactured housing industry professionals.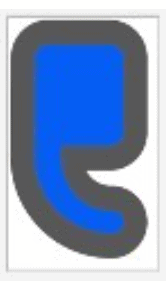 Mr. Laurence D. Fink, CEO BlackRock Inc.
55 East 52nd Street
New York, NY 10055
August 4, 2022
Dear Mr. Fink:
BlackRock's Chief Client Officer, Mark McCombe, recently wrote a letter to many of our states describing BlackRock's position on energy investments with respect to our pension funds. Mr. McCombe's letter contains many statements that appear to conflict with BlackRock's previous public statements and commitments.
Based on the facts currently available to us, BlackRock appears to use the hard-earned money of our states' citizens to circumvent the best possible return on investment, as well as their vote. BlackRock's past public commitments indicate that it has used citizens' assets to pressure companies to comply with international agreements such as the Paris Agreement that force the phase-out of fossil fuels, increase energy prices, drive inflation, and weaken the national security of the United States. These agreements have never been ratified by the United States Senate. The Senators elected by the citizens of this country determine which international agreements have the force of law, not BlackRock. We have several additional concerns that fall under our jurisdictional authority as attorneys general.
Neutrality
Mr. McCombe's letter posits that BlackRock is agnostic on the question of energy, and merely offers investing clients a range of investment options in the energy sector. But this claimed neutrality differs considerably from BlackRock's public commitments which indicate that BlackRock has already committed to accelerate net zero emissions across all of its assets, regardless of client wishes. BlackRock joined the Net Zero Managers Alliance ("NZAM"),[1]  which, among other things, directs members to "acknowledge that there is an urgent need to accelerate the transition towards global net zero emissions and for asset managers to play our part to help deliver the goals of the Paris Agreement."[2] Furthermore, BlackRock has committed to "[i]mplement a stewardship and engagement strategy, with a clear escalation and voting policy, that is consistent with our ambition for all assets under management to achieve net zero emissions by 2050 or sooner."[3] Accelerating and delivering the goals of the Paris Agreement across all assets under management through an escalation and voting strategy is a far cry from neutrality.
Rather than being a spectator betting on the game, BlackRock appears to have put on a quarterback jersey and actively taken the field. As a firm, BlackRock has committed to implementing an ESG engagement and voting strategy across all assets under management, and held over 2,300 company engagements on climate, the most of any category of engagement.[4] BlackRock took voting action against 53 companies on climate issues, with 191 companies put on watch.[5] A governance engagement strategy primarily focused on BlackRock's climate agenda necessarily overlays ESG factors on the core index portfolios that comprise a substantial part of many state pension funds. BlackRock's engagement strategy, in which a net zero climate agenda is a significant or main consideration, would covertly convert states' core index portfolios to ESG-Focused funds should the SEC's recently proposed definition of an ESG fund be adopted.[6]
Dialogue
Regarding BlackRock's commitments to climate change advocacy organizations, you state that you have joined them "to participate in dialogue with governments, companies, and financial institutions on sustainability issues important to our clients."[7] Under our state laws, the desired "dialogue" regarding any potential energy transition would be how to maximize financial returns, which would potentially include the opportunistic purchasing of fossil fuel assets discarded by companies seeking to meet net zero commitments. However, any discussion of purchasing such assets to maximize returns is conspicuously absent from GFANZ or Climate Action 100+.
Rather, these public commitments display a purpose of activism rather than "dialogue." For example, as one of our colleagues noted in a recent opinion, the Steering Committee for GFANZ (of which BlackRock is a member) describes its purpose as follows:
The systemic change needed to alter the planet's climate trajectory can only happen if the entire financial system makes ambitious commitments and operationalises those commitments with near-term action.
* * *
That is why we formed [GFANZ], to bring together over 450 leading financial enterprises united by a commitment to accelerate the decarbonisation of the global economy."[8][9][10]
Clearly, the expressed purpose is to "alter the planet's climate trajectory," not to "dialogue." As noted above, BlackRock's commitment to, and execution of, an escalation and voting policy is designed to use the leverage of the financial sector to change behavior. Indeed, the first phrase on the GFANZ website is "[b]ringing together the financial sector to accelerate the transition to a net-zero economy."[11]
Similarly, Climate Action 100+ is very clear that its purpose is to prevent climate change and force net zero emissions on companies:
The 160 companies engaged by the Climate Action 100+ initiative represent over 80% of global industrial emissions and are, as a group and individually, critical to progressing the global economy to net-zero emissions by 2050. This level of ambition is necessary according to the IPCC3 in order to hold global warming to 1.5°C above pre-industrial levels, and to avoid the most catastrophic effects of climate change.
BlackRock has chosen to lead detailed, comprehensive efforts to retire fossil fuels. BlackRock has emphasized its status as a leader in GFANZ's work on sectoral decarbonization pathways,[12] which aims "to catalyse successful agreement on net-zero pathways with several major global industries," prioritizing "hard-to-abate sectors and fossil fuels" and "developing a set of solutions to provide owners of carbonintensive assets with tools to incentivise and facilitate asset retirement and decarbonisation in line with a science-based net-zero pathway."[13] BlackRock chairs a steering committee as part of GFANZ focused on the managed phaseout of fossil fuels.[14] This goes beyond mere "dialogue," to advocating for specific results. And, notably missing from these efforts are an exclusive focus on maximizing financial return from client's fossil fuel assets, even if such efforts increase emissions.
Moreover, BlackRock joined groups so focused on promoting the Paris Agreement that they want to stifle opposing viewpoints altogether. Climate Action 100+ "aims to ensure the world's largest corporate greenhouse gas emitters take necessary action on climate change."[15] Members of Climate Action 100+ commit to forcing portfolio companies to "align[] political lobbying with the Paris Agreement," without allowance for whether such an alignment would be in the financial best interests of the company.14 The nature of our legislative process produces carve outs, exceptions, delays, or exemptions, any of which may be in the financial interest of the companies requesting them. Yet BlackRock appears to have determined that every company should support the Paris Agreement without exception. Squelching political speech is the action of an activist whose mind is made up, not that of a neutral fiduciary seeking "dialogue."
Duty of Loyalty
BlackRock's commitment to the financial return of state pensions should be undivided.  Many of our laws state that a fiduciary must "discharge [their] duties solely in the interest of the participants and beneficiaries . . . for the exclusive purposes of . . . providing benefits to participants and their beneficiaries; and . . . defraying reasonable expenses of administering the system."15 The stated reasons for your actions around promoting net zero, the Paris Agreement, or taking action on climate change indicate rampant violations of this duty, otherwise known as acting with "mixed motives." As one commentator has put it: "Acting with mixed motives triggers an irrebuttable presumption of wrongdoing, full stop."[16] Whether mixed motives arise from a desire to save the world or attract investment from European or left-leaning pension funds, is ultimately irrelevant to the legal violation. Investors have wide latitude over their own money, but our state pensions must be invested only to earn a financial return.
Duty of Care
BlackRock's public commitments treat the "energy transition" as a fait accompli.  As noted above, you have committed to manage "all assets under management to achieve net zero emissions by 2050 or sooner."[17] BlackRock's belief that the world will require net zero by 2050 could be a pretext to force companies to adopt your preferred climate policies. This would not be the first time that a fiduciary claimed unsupported assumptions as the basis for its actions. For this reason, many of our states require a fiduciary to "make a reasonable effort to verify facts relevant to the investment."[18] BlackRock's past failure to predict fossil fuel demand warrants caution regarding its enforcement of net zero policies on portfolio companies.
Governments are not implementing policies to require net zero. As the International Energy Agency has noted, "In many cases, pledges have not yet been backed up by the strong and credible near-term policies needed to make them a reality."[19] Furthermore, "the pledges themselves – even if implemented in full – do not yet put the world on track for a 1.5 °C stabilisation in global average temperatures."[20] BlackRock knows governments are not taking the predicted actions because it calls on them to adopt policies requiring net zero, and to live up to their pledges.21
In particular, the United States has not implemented net zero mandates. Despite doing everything in his power at the beginning of his presidency to shut down fossil fuels, even President Biden is appearing to reverse course given the harm his inflationary policies have inflicted on the American people. Given this history, it is not reasonable for a prudent fiduciary to assume that the Paris Agreement will be implemented within the United States, and by all of its signatories, on time and in full by 2050.
Neither has Europe followed your predicted net zero, renewable energy-focused course. Mr. McCombe's letter written on May 24th states the following about the Russian invasion:
These events [Russian invasion] may drive short-term increases in demand for traditional energy and associated emissions in some regions, while potentially accelerating investments into renewable energy in Europe and other regions where energy security goals are aligned with decarbonization.
In fact, energy security is not aligned with decarbonization. When the two conflict, energy security wins. This should not have been surprising to you. Contrary to your predictions, Europe has restarted its coal plants less than a month after Mr. McCombe's letter.[21] As discussed below, this is occurring after BlackRock voted to penalize the board of directors for a European utility, Fortum, for investing in coal.[22] BlackRock's inability to predict demand for fossil fuels in the short-term for one region calls into question BlackRock's confidence in predicting such demand across the entire world in the decades to come.
Perhaps recognizing that the predicted government actions are not materializing, BlackRock sometimes mentions alternative paths to net zero, such as technological breakthroughs or shifting consumer preferences. Based on the facts available to us, your assumptions appear poorly supported. One climate group estimated that simply meeting projections for emissions reductions by 2030 would require 22x faster adoption of electric vehicles, and accelerating the share of low-carbon fuels by 8x, events that seem quite unlikely.[23][24]
Given these facts, it strains credulity to believe that a sole focus on financial returns would lead an asset manager to manage all assets for the achievement of net zero by 2050 and make climate issues the number one portfolio company engagement factor.
Antitrust
BlackRock's coordinated conduct with other financial institutions to impose net-zero also raises antitrust concerns. Group boycotts, restraining trade, or concerted refusals to deal, "clearly run afoul of" Section 1 of the Sherman Act.25 Section 1 prohibits "[e]very . . . combination . . . , or conspiracy, in restraint of trade or commerce."26  Regarding the definition of a "combination," the Supreme Court has held that this language prohibits "concerted action."[25]
BlackRock's actions appear to intentionally restrain and harm the competitiveness of the energy markets. Disturbingly, a survey last year from the Federal Reserve Bank of Dallas asked: "Which of the following is the primary reason that publicly traded oil producers are restraining growth despite high oil prices?"28 Sixty percent of respondents referenced a form of "investor pressure."[26]
These antitrust concerns are especially acute because BlackRock and other asset managers affirmatively tout their market dominance. BlackRock is the world's largest investment management company, with $10 trillion in assets, "more than the gross domestic product of every country in the world, except for the US and China."[27] Climate Action 100+ boasts of having "over 50 percent of all global assets under management,"[28] while GFANZ touts its members $130 trillion "committed to transforming the economy for net zero."[29]
Energy Boycotts
Many of our states have adopted legislation prohibiting energy company boycotts, and others will likely join them. Your letter was written in response to accusations that BlackRock may have violated one of these laws. In response to these accusations, Mr. McCombe stated: "BlackRock does not have any policies prohibiting or restricting investment in companies because they are energy companies." As you may know, the definition of an energy boycott includes actions to penalize companies for failing to meet emissions standards beyond what is required by relevant law.[30] In a document entitled, "Our Approach to Sustainability," you detail numerous votes against companies for failing to meet disclosure standards that are not required by law.[31]
Furthermore, BlackRock touted its vote against the board and president of Fortum for "undert[aking] a transaction that significantly increased its exposure to coal-fired power generation and therefore the carbon intensity of its business."[32] Voting against the board is an action to penalize. Coal is a fossil fuel. BlackRock's concern regarding the carbon intensity of the business does not reference current environmental legal requirements. Relevant to a fiduciary duty inquiry, BlackRock's action to penalize the Fortum board makes no mention of the price of the transaction.[33] Given Europe's renewed commitment to coal, punitive actions to penalize fossil fuels appears to be directly contrary to the financial interests of your clients.
Fiduciary duty is not lip service. BlackRock has an obligation to act in the sole financial interest of its clients. Our analysis of whether BlackRock complies with that obligation requires more than evaluating whether you claimed to have done so. Given our responsibilities to the citizens of our states, we must seek clarification on BlackRock's actions that appear to have been motivated by interests other than maximizing financial return.
While couched in language about long-term value, BlackRock's alignment of engagement priorities with environmental and social goals, such as the UN's Sustainable Development Goals, suggests at a minimum a mixed motive.37 Blanket statements regarding investing in particular asset classes without referencing price is not consistent with fiduciary and legal obligations. Nor are blanket commitments to vote for directors based upon protected characteristics, such as gender. Rather, BlackRock appears to be acting for a social purpose that may have a financial benefit if certain improbable assumptions occur. If BlackRock were focused solely on financial returns, its conduct would likely be different.
BlackRock's actions on a variety of governance objectives may violate multiple state laws. Mr. McCombe's letter asserts compliance with our fiduciary laws because BlackRock has a private motivation that differs from its public commitments and statements. This is likely insufficient to satisfy state laws requiring a sole focus on financial return. Our states will not idly stand for our pensioners' retirements to be sacrificed for BlackRock's climate agenda. The time has come for BlackRock to come clean on whether it actually values our states' most valuable stakeholders, our current and future retirees, or risk losses even more significant than those caused by BlackRock's quixotic climate agenda. Please respond by Friday, August 19, 2022. … ##
The signatures of the various Republican state AGs, letter head and text of the above are found at the copy of the original document linked here.  Their footnotes are as shown.
[1] BLACKROCK, Corporate Sustainability, Committed to Sustainability, Our partners on the Path to Net Zero, www.BlackRock.com/corporate/sustainability/committed–to–sustainability#. 
[2] The Net Zero Asset Managers Commitment, www.netzeroassetmanagers.org/commitment/ (emphasis added). BlackRock is on the Steering Committee for NZAM's parent organization, the Glasgow Financial Alliance for Net Zero.
[3] Id. (emphasis added).
[4] BLACKROCK, Pursuing Long-Term Value for Our Clients, BlackRock Investment Stewardship:  A Look into the 2020-2021 Proxy Voting Year, at 8, www.BlackRock.com/corporate/literature/publication/2021–voting–spotlightfull–report.pdf.
[5] BLACKROCK, Our Approach to Sustainability, BlackRock Investment Stewardship, at 4, www.BlackRock.com/corporate/literature/publication/our–commitment–to–sustainability–full–report.pdf.
[6] 'ESG-Focused Fund' is a Fund that focuses on one or more ESG factors by using them as a significant or main consideration (1) in selecting investments or (2) in its engagement strategy with the companies in which it invests. Securities & Exchange Commission, Proposed Rule, Enhanced Disclosures by Certain Investment Advisers and Investment Companies about Environmental, Social, and Governance Investment Practices, at 317 (May 25, 2022) www.sec.gov/rules/proposed/2022/33–11068.pdf. (emphasis added)
[7] Id.
[8] Op. Ky. Att'y Gen. 22-05 (May 26, 2022), at 3 n.10, https://ag.ky.gov/Resources/Opinions/Opinions/OAG%2022–
[9] .pdf (quoting Forward from the Principals Group, GLASGOW FINANCIAL ALLIANCE FOR NET ZERO (Nov. 2021), at 
[10] , https://perma.cc/N3KS–KTZG (emphasis added)). 
[11] GLASGOW FINANCIAL ALLIANCE FOR NET ZERO, www.gfanzero.com.
[12] BLACKROCK, Corporate Sustainability, Committed to Sustainability, Our Partners on the Path to Net Zero, www.BlackRock.com/corporate/sustainability/committed–to–sustainability#.   
[13] GFANZ, Our Progress and Plan Towards a Net-Zero Global Economy (Nov. 2021) at 16, 44, 52, https://assets.bbhub.io/company/sites/63/2021/11/GFANZ–Progress–Report.pdf.  
[14] https://assets.bbhub.io/company/sites/63/2022/06/GFANZ_–Managed–Phaseout–of–High–emittingAssets_June2022.pdf. 
[15] See Op. Ky. Att'y Gen. 22-05, at 3-4 (quoting CLIMATE ACTION 100+, About, https://perma.cc/K64N–J69K). 14 Climate Action 100+, 2021 Year in Review, p. 8, www.climateaction100.org/wp–content/uploads/2022/ 03/Climate–Action–100–2021–Progress–Update–Final.pdf. 15 Tex. Gov't Code  § 802.203. (emphasis added)  
[16] Max M. Schanzenbach & Robert H. Sitkoff, Reconciling Fiduciary Duty and Social Conscience: The Law and
Economics of ESG Investing by a Trustee, 72 Stan. L. Rev. 381, 400-401 (2020)
[17] The Net Zero Asset Managers Commitment, www.netzeroassetmanagers.org/commitment/ (emphasis added).
[18] Utah Code § 75-7-902(4).  
[19] https://iea.blob.core.windows.net/assets/aa17bd09–2ad0–4d0a–b5aa–
ee418900c4af/Theimpactsofnewemissionspledgesonlongtermtemperatures.pdf (p.7)
[20] https://iea.blob.core.windows.net/assets/aa17bd09–2ad0–4d0a–b5aaee418900c4af/Theimpactsofnewemissionspledgesonlongtermtemperatures.pdf  21 www.gfanzero.com/press/call–to–action/.
[21] www.euronews.com/green/2022/06/24/all–the–european–countries–returning–to–dirty–coal–as–russia–threatens–toturn–off–the–gas.
[22] BLACKROCK, Our Approach to Sustainability, BlackRock Investment Stewardship, at 12, www.BlackRock.com/corporate/literature/publication/our–commitment–to–sustainability–full–report.pdf.
[23] www.wri.org/research/state–climate–action–assessing–progress–toward–2030–and–2050.  25 Times-Picayune Pub. Co. v. United States, 345 U.S. 594, 625 (1953).
[24] U.S.C. § 1.
[25] American Needle, Inc. v. Nat'l Football League, 560 U.S. 183, 190 (2010). 28 www.dallasfed.org/research/surveys/des/2021/2102.aspx#tab–comments. 
[26] Id. 
[27] Rebecca Ungarino, Here are 9 fascinating facts to know about BlackRock, the world's largest asset manager, Business Insider (Mar. 10, 2022), www.businessinsider.com/what–to–know–about–BlackRock–larry–fink–bidencabinet–facts–2020–12. 
[28] www.climateaction100.org/about/.
[29] www.gfanzero.com/press/amount–of–finance–committed–to–achieving–1–5c–now–at–scale–needed–to–deliver–thetransition/.
[30] See, e.g., 2022 W. Va. Acts, Chapter 235, to be codified at W. VA. CODE § 12-1C-1(2)(B) (defining "Boycott of energy companies" to include "action that is intended to penalize . . . a company because the company . . . does not commit or pledge to meet environmental standards beyond applicable federal and state law.")
[31] www.BlackRock.com/corporate/literature/publication/our–commitment–to–sustainability–full–report.pdf.
[32] BLACKROCK, Our Approach to Sustainability, BlackRock Investment Stewardship, at 12, www.BlackRock.com/corporate/literature/publication/our–commitment–to–sustainability–full–report.pdf.
[33] Your voting bulletin did, however, refer to the acquisition as "at odds with . . . the goals of the Paris Agreement."  See BLACKROCK, Investment Stewardship Group, Voting Bulletin:  Fortum Oyj, at 2, www.BlackRock.com/corporate/literature/press–release/blk–vote–bulletin–fortum–apr–2020.pdf.
##
The concerns raised by those state AGs could often arguably be posited to various manufactured housing industry firms that are publicly traded and often happen to be members of the Manufactured Housing Institute (MHI). Who says? Well, among the third-party sources that have made similar allegations after doing their own independent research are Samuel "Sam" Strommen with Knudson Law.  See his pages of well footnoted research with related information in the report linked below the quotation shown. Strommen accused several firms – and MHI – by name in a 'case' for antitrust and possible RICO action.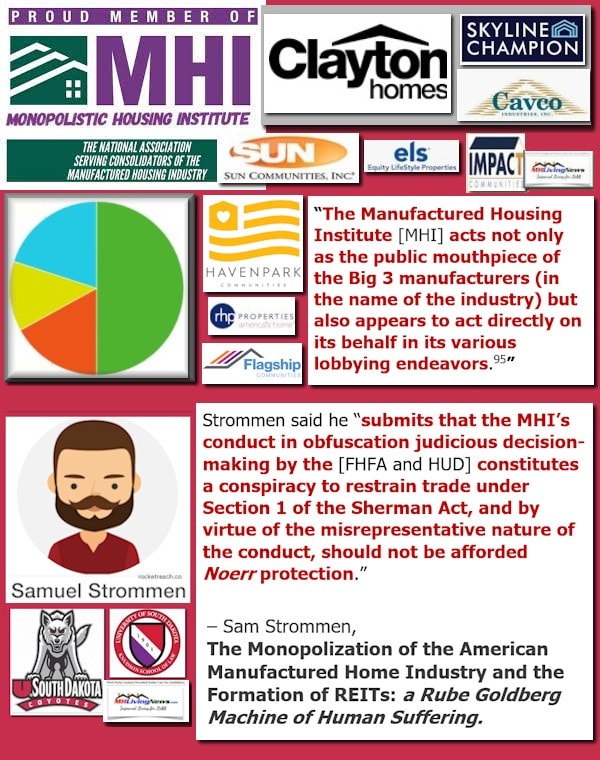 Then there has been the research into the manufactured housing market manipulation by James "Jim" Schmitz Jr. and his colleagues who are often associated with the Minneapolis Federal Reserve.  Schmitz and his colleagues made the argument that monopolistic tactics are 'silent spreaders of poverty' and economic inequality.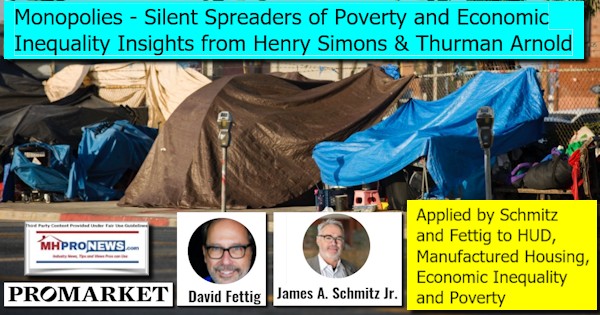 MHProNews and our MHLivingNews sister site have repeatedly referenced the third-party and other research that suggests that manufactured housing has been manipulated by larger firms in ways that they perceive to be in their own best interests, but which may or may not be in the best interests of shareholders and/or members in the case of nonprofits.
(Featured Image at top photo credit: $100 bill image by Giorgio Trovato via Unsplash.)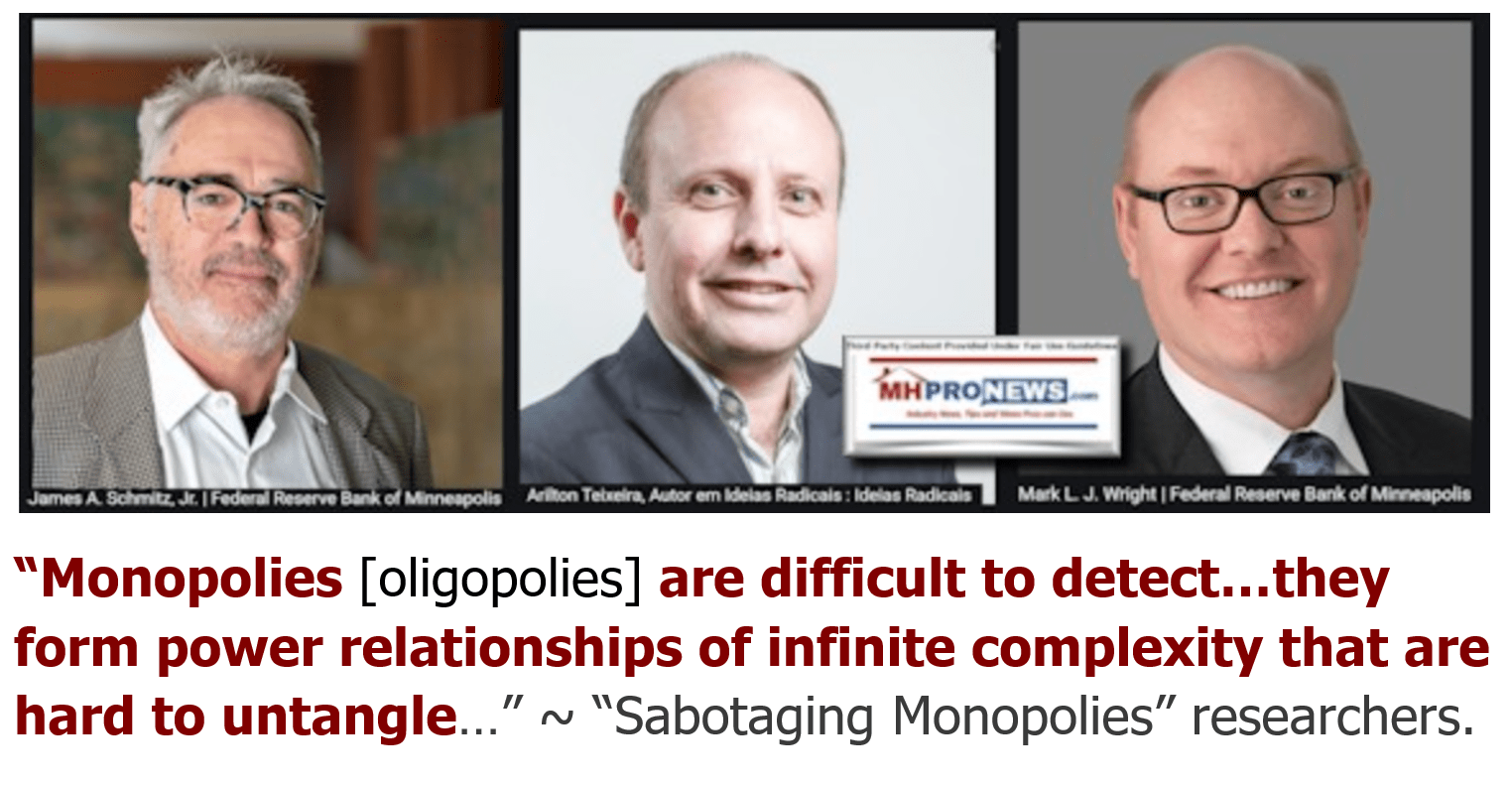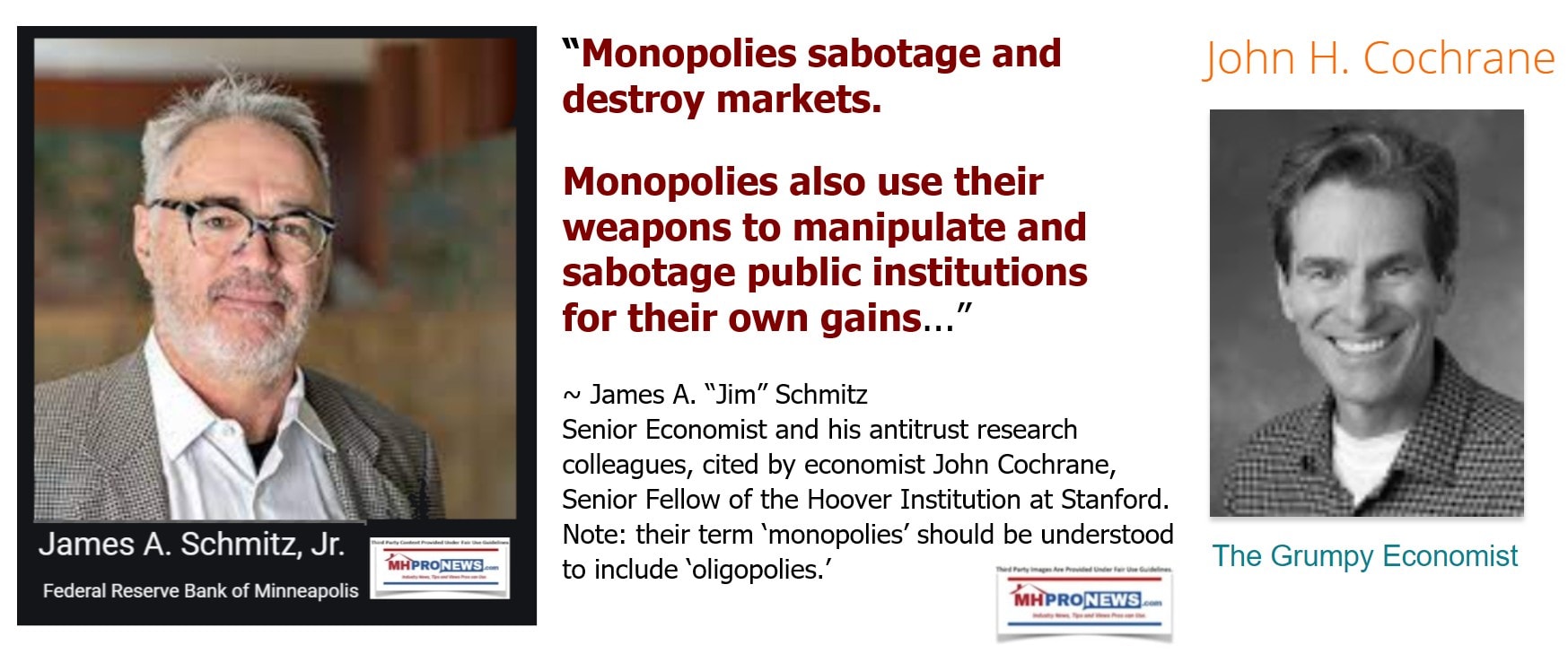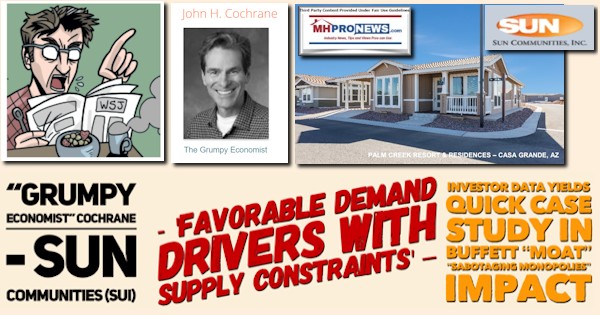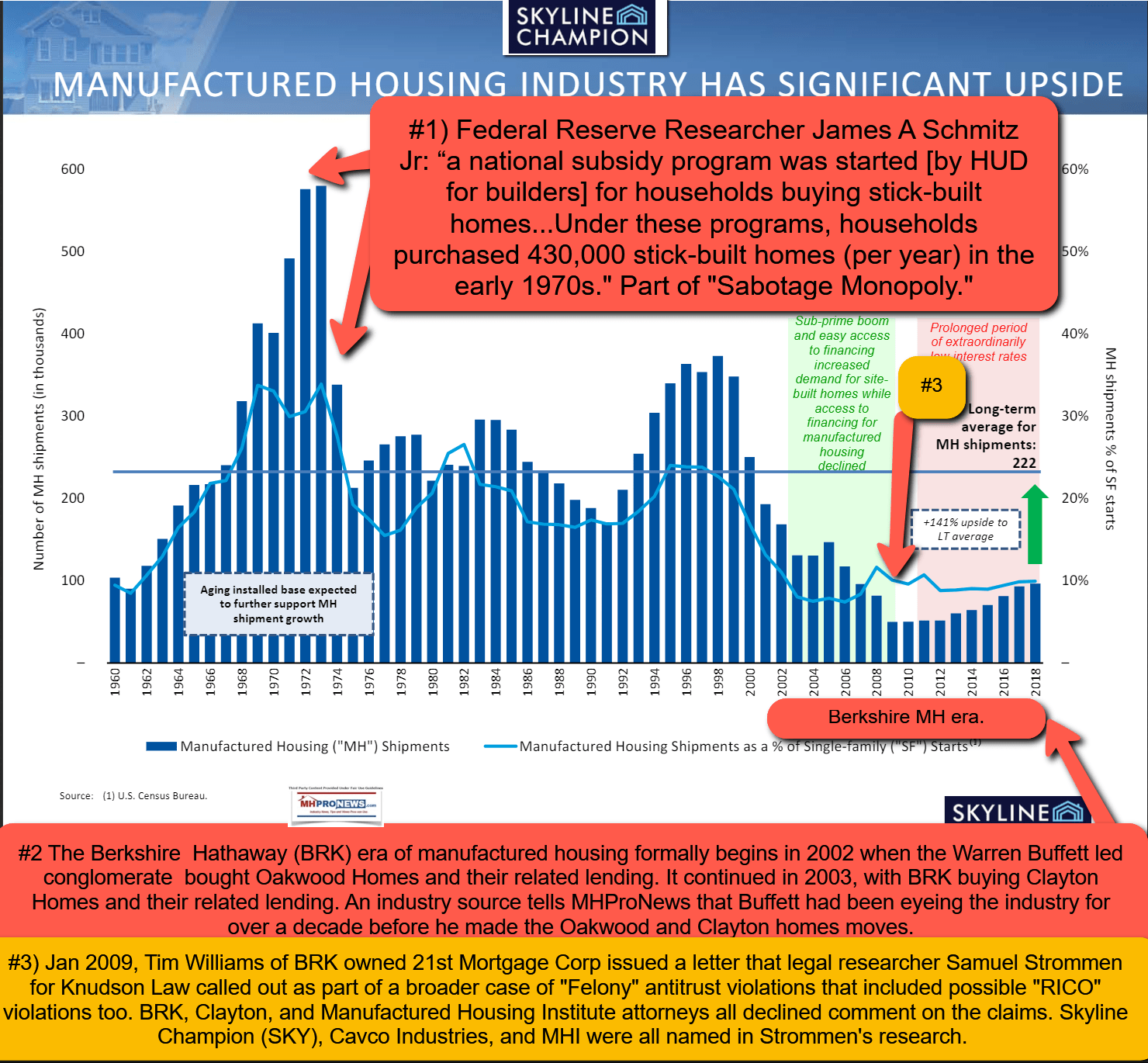 It is in such a milieu of problematic behavior that the state AGs probe of Blackrock ought to be viewed. Additionally, Blackrock is among those firms that participated in the Civic Alliance, which posits their support for voting and other rights, but which conservatives and others have raised concerns are rather undermining election integrity by the support and advocacy they have provided.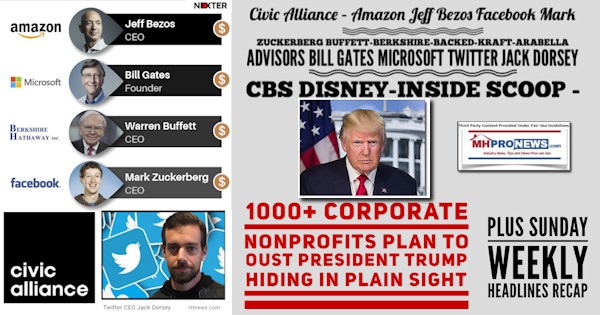 While some hyperbole may be involved, the controversial Mercola site – whose leader is on the Biden White House list of operations they deem worthy of big tech censorship – has called out Blackrock and others in private equity for their outsized influence over public policy and the markets.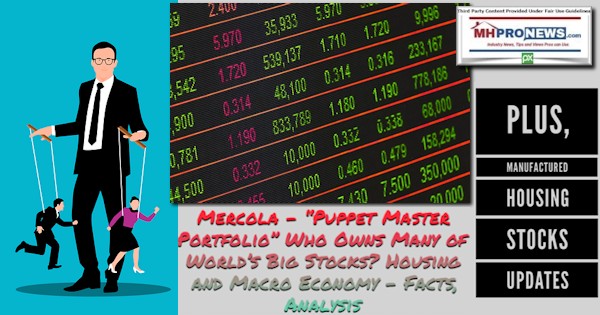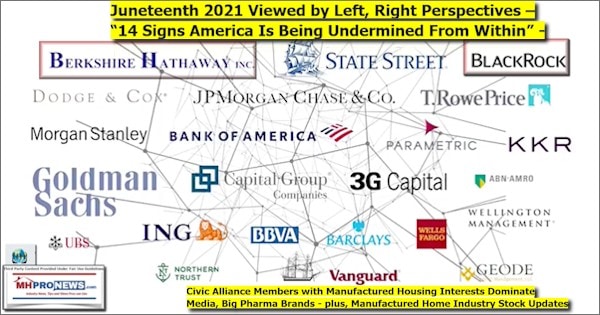 Not to be overlooked is the case already launched by the Securities and Exchange Commision (SEC) against Cavco Industries (CVCO).  Their allegations, when compared to the research and reports like those shown, also point to possible antitrust violation, not just securities violations.  To the quip by Schmitz and his colleagues about the methods of monopolists – which can include the oligopoly style of a market monopolization – is the fascinating findings from the SEC, which have been uniquely unpacked here on MHProNews.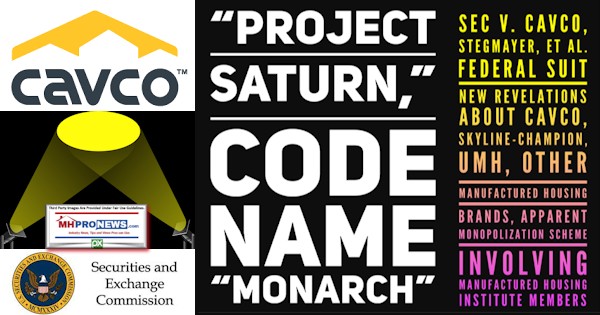 Then, there are legal probes by shareholders/class action type law firms.  Some examples of that in manufactured housing, both of which are MHI member firms, are linked below.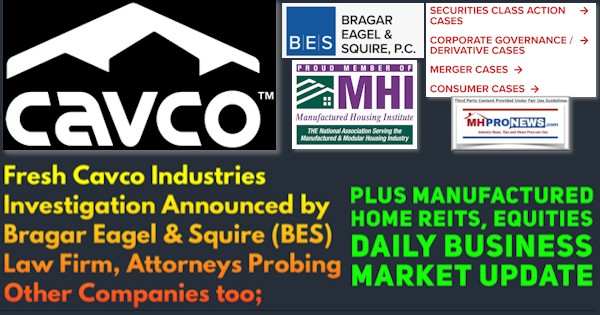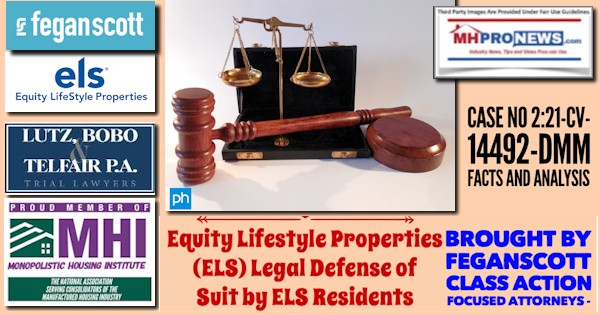 Put differently, from the left, center, and the right – concerns have arisen that appears to align neatly with those of the various state AGs named above.
SEC on ESG-Risk Looms; 37 Percent of Democrats, 62 Percent of Independents say America on 'Wrong Track,' Discontent with Biden, Democrat Controlled Congress Ahead of Midterms; plus MHVille Markets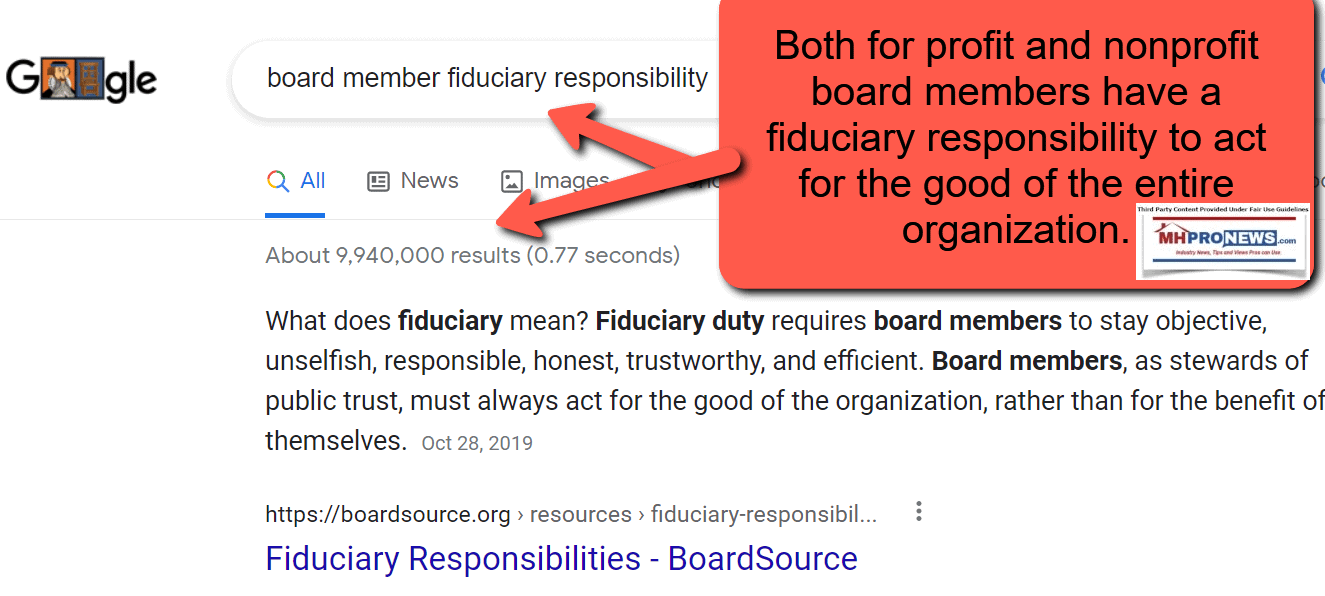 A useful executive summary of the issues that dog manufactured housing are found on the FHFA website at the link below. The statement from March 2021 has stood the test of time.
https://www.fhfa.gov/Media/Documents/Kovach-statement.pdf 
Note that the comments from the MHI independent producers rival trade group, the Manufactured Housing Association for Regulatory Reform (MHARR) support aspects of the thesis linked above.
https://www.fhfa.gov/Media/Documents/MarkWeiss-remarks.pdf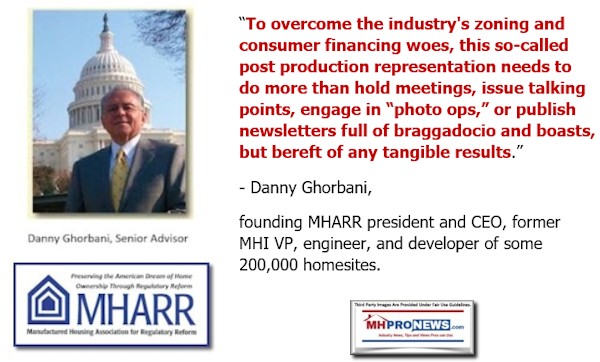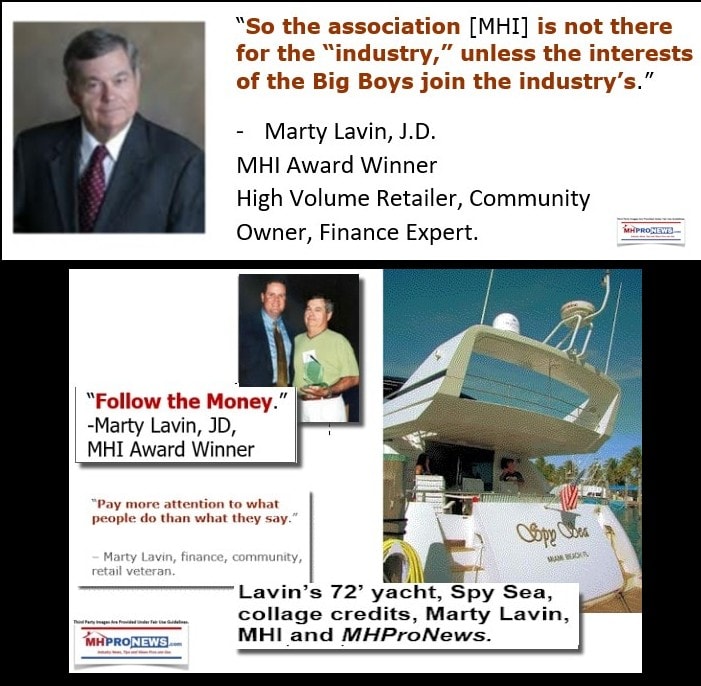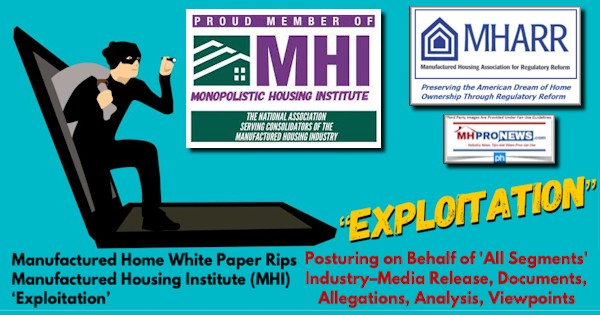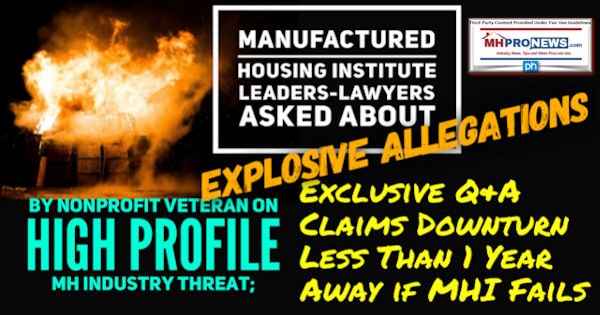 Next up is our daily business news recap of yesterday evening's market report, related left-right headlines, and manufactured housing connected equities.
The Business Daily Manufactured Home Industry Connected Stock Market Updates.  Plus, Market Moving Left leaning CNN and Right-leaning (Newsmax) Headlines Snapshot. While the layout of this daily business report has been evolving over time, several elements of the basic concepts used previously are still the same. For instance. The headlines that follow below can be reviewed at a glance to save time while providing insights across the left-right media divide. Additionally, those headlines often provide clues as to possible 'market-moving' news items.
Market Indicator Closing Summaries – Yahoo Finance Closing Tickers on MHProNews…
Headlines from left-of-center CNN Business – from the evening of 8.5.2022
Coming out ahead
An employee at a Tractor Supply Co. store in Merced, California, US, on Tuesday, July 19, 2022.
Workers in these industries are getting wage hikes that actually beat inflation
Massive jobs surprise: US economy added 528,000 jobs in July
America has fewer open jobs. Is that reason to worry?
As inflation takes a toll, Americans face tough decisions about medical care
Opinion: 5 ways the Inflation Reduction Act will help American families
Mortgage rates drop below 5% for first time since April
It's a great time to be an airline. It's the worst time to be a passenger
ANALYSIS Actually, Millennials are less entitled
HBO Max and Discovery+ are combining next year
First, they banned facial recognition. Now they're changing their minds
How to find out if the Equifax credit score error affected you
Cracker Barrel sparks uproar for plant-based sausage critics say is 'woke'
Jury deliberates punitive damages for Alex Jones in Sandy Hook defamation suit
The Choco Taco is not quite dead yet
The Roomba j7+.
Amazon to buy the company behind the Roomba in a $1.7 billion deal
The sun set behind EV charging stations on June 17, 2022 in Leonia, New Jersey.
Gas prices are falling. So is interest in electric cars
ALEX JONES
Alex Jones InfoWars
Talk show host Alex Jones says he made a mistake after jury's decision
Jury finds Alex Jones caused $4 million in damages
Reporter shares Jones' response to verdict
Head of Alex Jones' company gets questioned
Judge denies Jones' attorney's request for a mistrial
HEALTHCARE
Amazon to buy One Medical for $3.9 billion to expand healthcare footprint
Period-tracking apps are trying to make women feel safer
Will your boss find out if you use your abortion benefit?
Opinion: We need to prevent healthcare worker burnout
The United States is in a maternal health crisis
Headlines from right-of-center Newsmax 8.5.2022
C.'s Request for National Guard Help to Deal With Migrants Denied
Migrants hold Red Cross blankets after arriving at Union Station near the U.S. Capitol from Texas on buses in April.
Russian Invasion of Ukraine
Accusations Fly After Ukraine Nuke Plant Is Shelled
Social Media Post: Ukraine Strike Killed 6 Russian Commanders
Ukraine Seeks to Extend Shipping Safe Passage Deal Beyond Grain
Ukraine, Syria Expected to Top Erdogan-Putin Talks in Russia
Erdogan Heads for High-Stakes Putin Talks on Ukraine, Syria
Atomic Agency Head: Ukraine Nuclear Facility's Operations 'Completely Out of Control'
Ukraine Intelligence Chief Accuses Russians of Using Putin Body Double
US Says Russia Aims to Fabricate Evidence in Prison Deaths
Newsmax TV
Rudy Giuliani: DeSantis Right to Fire State Attorney | video
Tommy Tuberville: US Should Be 'Training the Taiwanese' | video
T. McFarland: Pelosi Isn't Doing Enough to Stop China | video
Harshbarger: Pelosi's 'Got Guts, If Nothing Else' | video
Ben Carson: Biden Needs to be Transparent About His Health | video
Sullivan: Environmental Rule Vote a 'Real Victory' | video
Devin Nunes: John Rich's Song Is 'Harmless' | video
Carter: Recession Is On, Despite Jobs Reports | video
Newsfront
SUV Barrels Through Native American Parade; 15 Injured
Navajo Nation President Jonathan Nez and his family were among those almost hit as a large SUV drove through a parade that celebrates Native American culture in western New Mexico, injuring at least 15 people, officials said.Police in Gallup took the driver into custody…… [Full Story]
Schumer: 'No Choice' But to Drop Carried Interest Provision
Senate Majority Leader Chuck Schumer, D-N.Y., on Friday defended the [Full Story]
Video Report: Speculation on Pope's Health Grows
Speculation about the health and a possible resignation of Pope [Full Story]
McConnell Allowed Jon Stewart, Democrats to 'Bludgeon' GOP Over Veterans Bill
When Democrats wanted to demonize a group of Senate Republicans as [Full Story] | Platinum Article
Facial Recognition Tech Returns to Some Law Enforcement Agencies
The use of facial recognition software is coming back to some cities [Full Story]
Alex Jones Worth up to $270 Million, Economist Testifies
Conspiracy theorist Alex Jones and his company, Free Speech Systems, [Full Story]
Michigan Town Votes to Defund Library Over LGBT Books
Residents in a western Michigan town voted against a property tax [Full Story]
Supreme Court Preview: Andy Warhol, Voting Rights, Government Overreach
The Supreme Court's 2022-23 Session that begins Oct. 3 will be the [Full Story] | Platinum Article
White House to China: US Has No 'Mistakes' to Rectify Over Taiwan
The White House said on Friday that the United States had nothing to [Full Story]
Mike Davis: Congress Must Stop Big Tech From Crushing Conservative News
If Republicans in Congress dont act soon, a few Big Tech companies [Full Story]
Ruddy: Big Tech Needs to Be Limited, JCPA Does That
Video Report: US economy July Report, Coal Industry
Newsmax correspondent Christina Thompson looks at the U.S. economy [Full Story] | video
Biden Heading to Kentucky to See Flood Damage, Meet Families
President Joe Biden and first lady Jill Biden will travel to eastern [Full Story]
C.'s Request for National Guard Help to Deal With Migrants Denied
The Defense Department rejected a request from Washington, D.C., [Full Story]
Video Report: Florida Board Deciding Whether to Prohibit Trans Youth Treatment
The Florida Board of Medicine is deciding whether to prohibit [Full Story] | video
Biden Continues to Test Positive for COVID-19, Feels Well, Says Doctor
S. President Joe Biden continues to feel "very well" while still [Full Story]
Texas Begins Busing Migrants to New York City
New York City has joined the list ofsanctuary cities to where the [Full Story]
Video Report: LIV Golfers File Antitrust Lawsuit Against PGA Tour
Phil Mickelson and other LIV golfers have filed an antitrust lawsuit [Full Story] | video
NFL Picks Ex-New Jersey AG for Deshaun Watson Appeal
A former New Jersey attorney general will oversee the appeal hearing [Full Story]
Kremlin: Griner Swap Must Be Discussed Without Publicity
The Kremlin said Friday that it's open to talking about a possible [Full Story]
Amtrak Execs Rewarded Despite Rail Service's Woes
As Amtrak fought to overcome weak ridership caused by the pandemic, [Full Story]
Pope Meets Russian Orthodox No. 2 Ahead of Meeting With Patriarch
Pope Francis met Bishop Anthony, the second most powerful leader of [Full Story]
Key Senator Sinema Agrees to $430B Drug, Energy Bill
Democratic U.S. Senator Kyrsten Sinema said on Thursday she agreed to [Full Story]
Sarah Palin to CPAC: Alaska's Ranked Choice Voting 'Results in Voter Suppression'
Former GOP vice presidential candidate Sarah Palin slammed Alaska's [Full Story]
China Sanctions Pelosi, Cancels Military, Climate Talks With US
China announced Friday it was halting dialog with the United States [Full Story]
Army Moves 1,200 Fort Bragg Soldiers Due to Unlivable Barracks
Up to 1,200 soldiers at Fort Bragg, North Carolina, will be relocated [Full Story]
2 Dead, 2 Badly Hurt in Lightning Strike Near White House
Two people who were critically injured in a lightning strike outside [Full Story]
US Employers Add 528k Jobs; Unemployment Falls to 3.5%
America's hiring boom continued last month as employers added a [Full Story]
Rasmussen Poll: Florida Most Desirable State to Live
Florida tops the list of most desirable states to live, according to [Full Story]
Twitter: Musk Was Not Hoodwinked
Twitter Inc. is denying Elon Musk's claims in a Delaware court filing [Full Story]
What You Need to Know About the Monkeypox Health Emergency
The United States declared the monkeypox outbreak a public health [Full Story]
Biden Approves $5B Arms Sales to Saudi Arabia, UAE to Counter Iran
MHProNews has pioneered in our profession several reporting elements that keep our regular and attentive readers as arguably the best informed in the manufactured housing industry. Among the items shared after 'every business day' (when markets are open) is our left-right headline recap summary. At a glance in two to three minutes, key 'market moving' news items are covered from left-of-center CNN Business and right-of-center Newsmax. "We Provide, You Decide." © Additionally, MHProNews provides expert commentary and analysis on the issues that others can't or won't cover that help explain why manufactured housing has been underperforming during the Berkshire era while an affordable housing crisis and hundreds of thousands of homeless in America rages on. These are "Industry News, Tips, and Views Pros Can Use" © features and others made and kept us the runaway #1 in manufactured housing trade publisher for a dozen years and counting.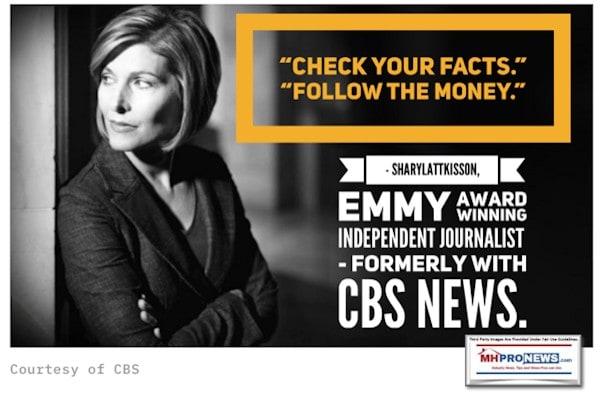 Manufactured Housing Industry Investments Connected Equities Closing Tickers
Some of these firms invest in manufactured housing, or are otherwise connected, but may do other forms of investing or business activities too.
NOTE: The chart below includes the Canadian stock, ECN, which purchased Triad Financial Services, a manufactured home industry lender
NOTE: Drew changed its name and trading symbol at the end of 2016 to Lippert (LCII).
NOTE: Deer Valley was largely taken private, say company insiders in a message to MHProNews on 12.15.2020, but there are still some outstanding shares of  the stock from the days when it was a publicly traded firm.  Thus, there is still periodic activity on DVLY.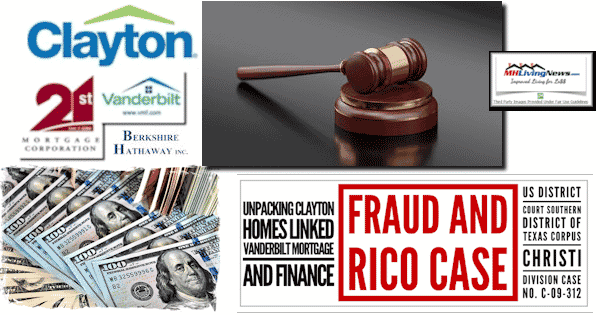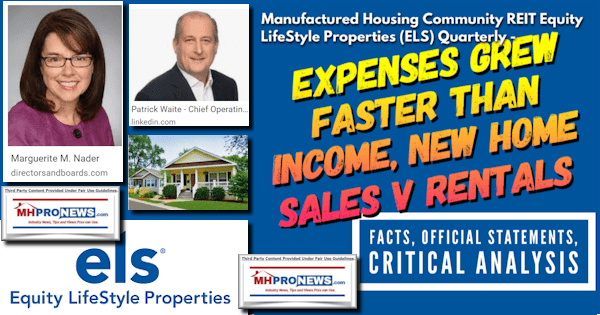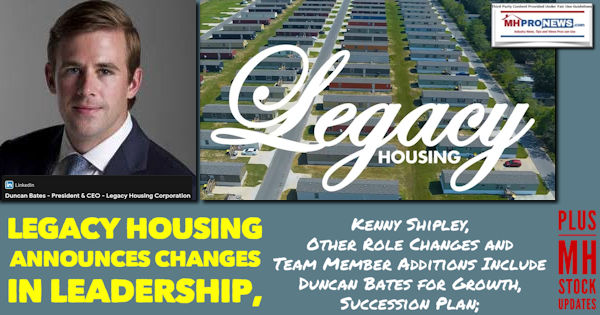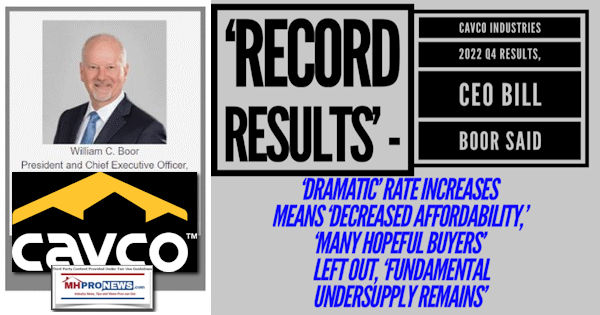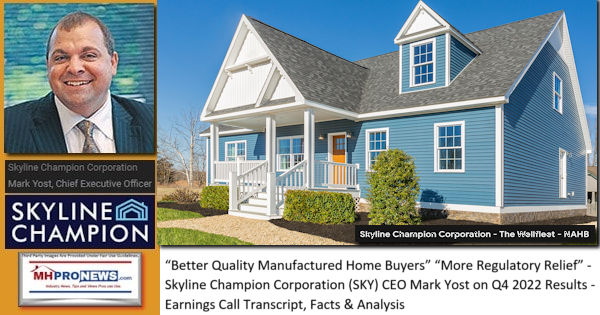 Manufactured Home Communities (a.k.a. 'Mobile Home Parks' – SIC) – Exploring UMH Properties; Fellow Manufactured Housing Institute Member Yes! Communities Suits and Settlements; plus MH Markets Updates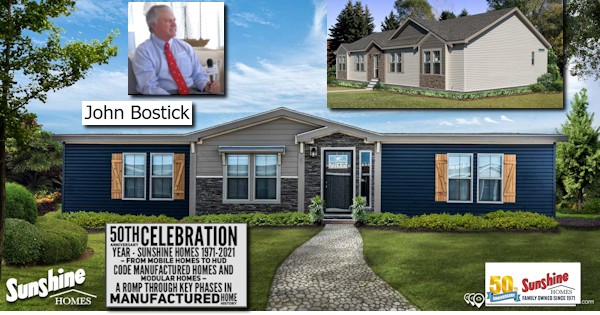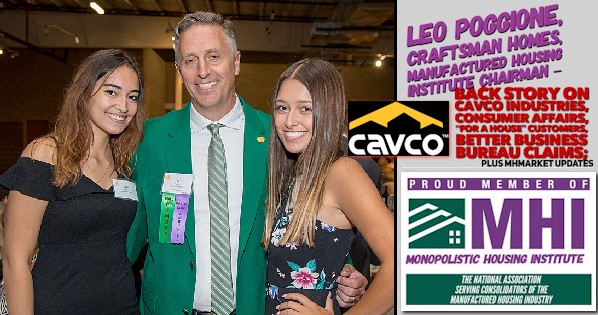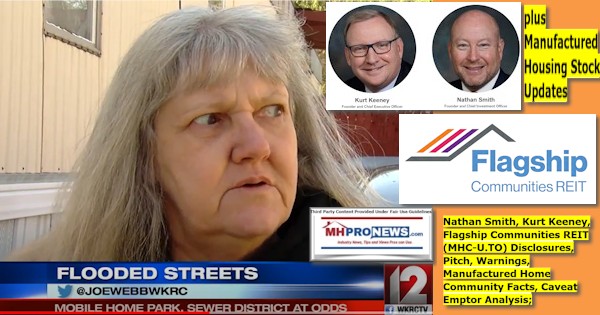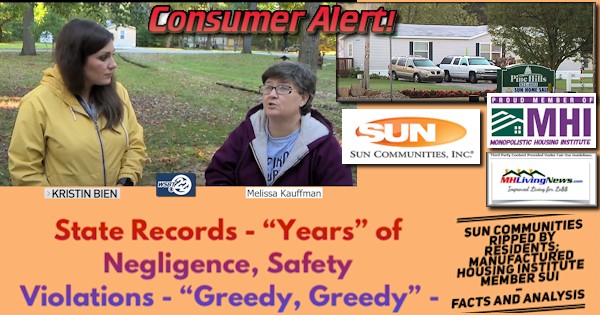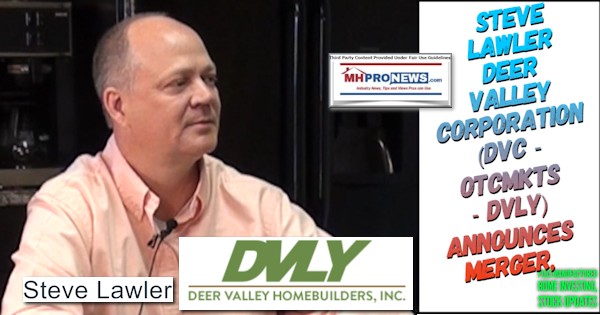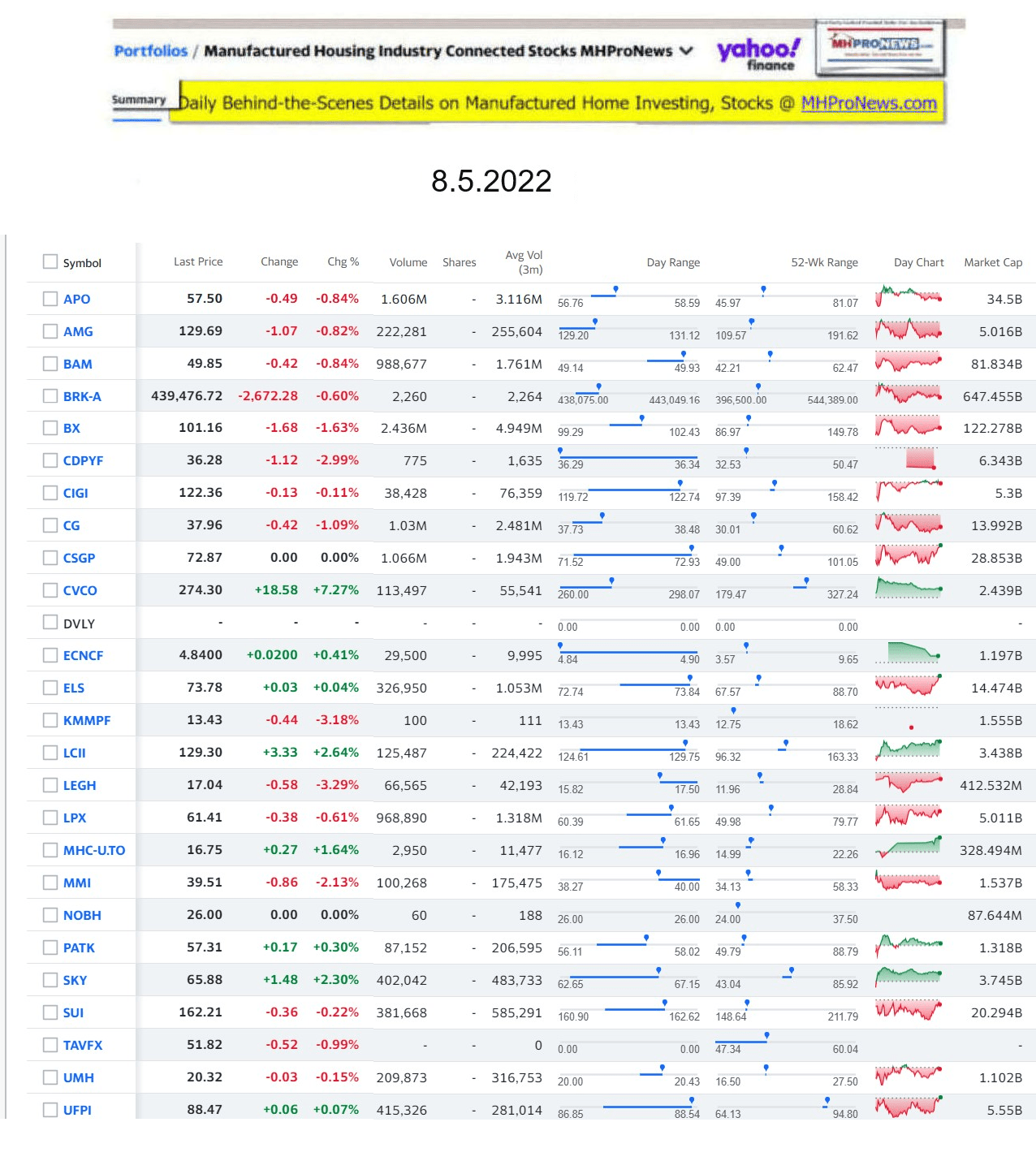 2022

…

Berkshire Hathaway is the parent company to Clayton Homes, 21st Mortgage, Vanderbilt Mortgage and other factory-built housing industry suppliers.


·

LCI Industries, Patrick, UFPI, and LP each are suppliers to the manufactured housing industry, among others.




·

AMG, CG, and TAVFX have investments in manufactured housing related businesses.

For

insights from third-parties and clients about our publisher

, click here.


Enjoy these 'blast from the past' comments.

MHProNews. MHProNews – previously a.k.a. MHMSM.com – has celebrated our 11th year of publishing and have completed over a dozen years of serving the industry as the runaway most-read trade media.
Sample Kudos over the years…
It is now 12+ years and counting…
Learn more about our evolutionary journey as the industry's leading trade media, at the report linked below.
· For expert manufactured housing business development or other professional services, click here.
· To sign up in seconds for our industry leading emailed headline news updates, click here.

Disclosure. MHProNews holds no positions in the stocks in this report.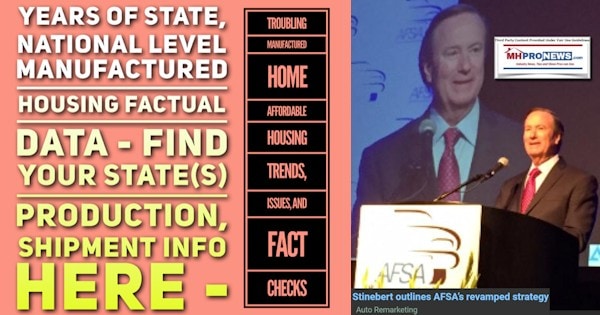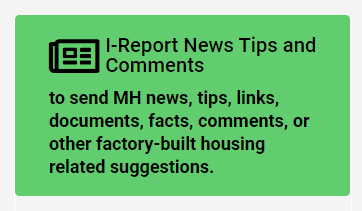 That's a wrap on this installment of "News Through the Lens of Manufactured Homes and Factory-Built Housing" © where "We Provide, You Decide." © (Affordable housing, manufactured homes, stock, investing, data, metrics, reports, fact-checks, analysis, and commentary. Third-party images or content are provided under fair use guidelines for media.) (See Related Reports, further below. Text/image boxes often are hot-linked to other reports that can be access by clicking on them.)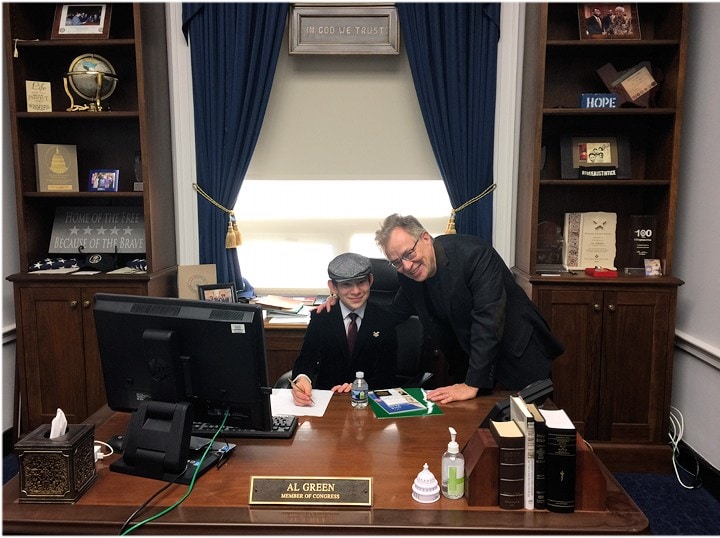 By L.A. "Tony" Kovach – for MHProNews.
Tony earned a journalism scholarship along with numerous awards in history. There have been several awards and honors and also recognition in manufactured housing. For example, he earned the prestigious Lottinville Award in history from the University of Oklahoma, where he studied history and business management. He's a managing member and co-founder of LifeStyle Factory Homes, LLC, the parent company to MHProNews, and MHLivingNews.com. This article reflects the LLC's and/or the writer's position and may or may not reflect the views of sponsors or supporters.