In a media release by Missouri Attorney General (AG) Eric Schmitt, J.D., to MHProNews, their office provided insights and the court ruling in a case that could prove important for those concerned about "Big Government" outsourcing censorship to "Big Tech." For anyone that has had a social media post throttled, removed, or an account suspended or shut down, this ruling could in time lead to legal relief. MHProNews/MHLivingNews have apparently experienced this problem on 'Big Tech' platforms such as YouTube, Twitter and LinkedIn among others on social media/search platforms. Put differently, this is an issue that impacts every American in all professions.
"In the Complaint," per the favorable court ruling linked here, "Plaintiff States set forth examples of suppression of free speech, which include:
The Hunter Biden laptop story prior to the 2020 Presidential election;
Speech about the lab-leak theory of COVID-19's origin;
Speech about the efficiency of masks and COVID-19 lockdowns; and
Speech about election integrity and the security of voting by mail."
Note, these AGs were involved in the manufactured housing/Department of Energy (DOE) involved case, Louisiana vs. Biden. Recall that these two AGs, in collaboration with other states, obtained a temporary stay that delayed the final rule being promulgated. Meaning, they have already done the industry one favor, albeit it temporary one. As MHProNews reported at the time, that 'favor' by the AGs included useful support behind the scenes from the Manufactured Housing Association for Regulatory Reform (MHARR), which rendered legal input to the AGs.
Serious-MHARR on DOE Battle, Friday Follies: MHI- Gooch on DOE 'You Can Trust Us As Much as You Trust Biden Junta on Inflation, Border, Putin or China (Facts, Views, Satire), Plus MHMarkets Slide
Court Denies Government Request to Stay Injunction Against Manufactured Housing Energy Rule
Put differently, these AGs have demonstrated a willingness to fight for the interests of smaller businesses, consumers, and citizens – including those involved in manufactured housing and manufactured home living – whose rights are being trampled or denied.  With that backdrop, here below is the MO AG office's press release.
Federal Court Grants Missouri Attorney General's Motion to Collect Discovery from Government Officials, Social Media Companies in Free Speech Lawsuit
Jul 12, 2022, 17:05 PM by AG Eric Schmitt
JEFFERSON CITY, Mo. – Today, the United States District Court, Western District of Louisiana granted Missouri and Louisiana's motion for discovery in their lawsuit against top-ranking Biden Administration officials for allegedly colluding to suppress freedom of speech, paving the way for the attorneys general to collect discovery and documents from both top-ranking Biden Administration officials as well as social media giants like Twitter, Meta, and others. The lawsuit was filed on May 5.
"In May, Missouri and Louisiana filed a landmark lawsuit against top-ranking Biden Administration officials for allegedly colluding with social media giants to suppress freedom of speech on a number of topics including the origins of COVID-19, the efficacy of masks, and election integrity," said Attorney General Schmitt. "Today, the Court granted our motion for discovery, paving the way for my Office to gather important documents to get to the bottom of that alleged collusion – this is a huge development."
Missouri and Louisiana filed a Motion for Expedited Preliminary Injunction-Related Discovery on June 17, 2022. That motion was granted today by the United States District Court, Western District of Louisiana. The Court's decision today clears the way for Missouri and Louisiana to gather discovery and documents from Biden Administration officials and social media companies.
The order states, "The First Amendment obviously applies to the citizens of Missouri and Louisiana, so Missouri and Louisiana have the authority to assert those rights."
The lawsuit, which was filed on May 5, 2022, alleges that the Biden Administration – more specifically President Biden, Press Secretary Jen Psaki, Dr. Anthony Fauci, Director of the now-defunct Department of Homeland Security's "Disinformation Governance Board" Nina Jankowicz, Surgeon General Vivek Murthy, Department of Homeland Security Secretary Alejandro Mayorkas, and others – both pressured and colluded with social media giants Meta, Twitter, and Youtube to censor free speech in the name of combating so-called "disinformation" and "misinformation," which led to the suppression and censorship of truthful information on several topics, including COVID-19.
The lawsuit names President Biden, former Press Secretary Jen Psaki, Health and Human Services Director Xavier Becerra, Department of Homeland Security Secretary Alejandro Mayorkas, Dr. Anthony Fauci, and others.
The lawsuit incorporates four counts: (1) Violation of the First Amendment, (2) Action in Excess of Statutory Authority, and (3) Administrative Procedure Act Violations by HHS officials, and (4) Administrative Procedure Act violations by DHS officials.
Read the Court's order from today here: https://ago.mo.gov/docs/default-source/press-releases/08916881989.pdf?sfvrsn=746ae69_2
##
In a related report that helps quantify the impact of censorship, is this report below provided by the WND NewsCenter to MHProNews. Note how the ripple effects of throttled or censored posts can impact tens of millions of people, according to this third-party research study. What follows referenced the MO-LA AGs suit noted above.
144 million instances of Big Tech censorship over 3 months, watchdog reports
'Mind-boggling that the Silicon Valley speech police have this kind of power'
By WND News Services Published July 20, 2022 at 12:01pm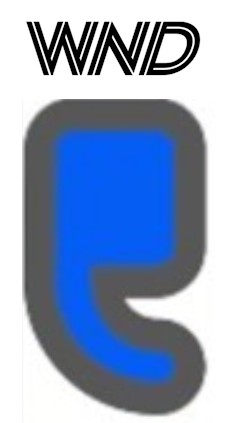 By Max Keating
Daily Caller News Foundation
Social media users experienced at least 144,301,713 instances of "secondhand censorship" in the first quarter of 2021 alone, according to a report by the Media Research Center (MRC) Free Speech America.
MRC, a conservative media watchdog, defines secondhand censorship as the number of times that social media users had information they otherwise would have seen kept from them due to censorship. The group logged 172 individual cases of censorship in the first quarter, with the scale of secondhand censorship caused by the incidents ranging from as little as 305 negated would-be views in the case of a deleted Youtube video from Alaska Senate hopeful Kelly Tshibaka, to roughly 11 million for an episode of the Joe Rogan Experience removed from Spotify.
MRC measures secondhand censorship by aggregating total followers of accounts that had posts deleted or were suspended themselves at the time of a censorship incident. The group maintains a proprietary CensorTrack database to monitor and record big tech censorship against conservative and independent voices online.
"It's truly mind-boggling that the Silicon Valley speech police have this kind of power. This report gets us one step closer to understanding the real impact anti-conservative discrimination at Facebook, Twitter and others are having on speech in this country," Media Research Center Founder and President Brent Bozell told the Daily Caller News Foundation.
In January, Youtube reportedly refused to publish a video in which Rand Paul — a medical doctor — said there was no reason to continue with COVID-19 mandates. That same month Facebook allegedly began cracking down on Moms4Liberty, a concerned parent group. And in February, Twitter reportedly banned Chalkboard Review, an account that tracks critical race theory in schools, without any warning or explanation.
"When Big Tech companies censor someone, they don't just block that one account or its posts. They also block all of the users that follow that account from seeing new ideas and viewpoints," MRC said in a press release announcing the report.
The report notes that the true number of secondhand censorship instances is likely even higher, since MRC's database includes only the censorship events they were informed about, likely "a mere fraction of the total scale" of online censorship, the report says.
Big Government doesn't get to outsource censorship to Big Tech. https://t.co/VsFRbl8qfd

— Eric Schmitt (@Eric_Schmitt) July 14, 2022
Facebook was by far the largest perpetrator of censorship in the quarter, leading to roughly 86 million secondhand censorship incidents, according to the report. Youtube and Twitter were the next largest sources, at around 20 million incidents apiece.
The most common topics that resulted in secondhand censorship events during the first quarter included war and alleged violence, race, transgenderism, COVID-19 and abortion, according to MRC's report.
Youtube, Facebook and Twitter did not respond to the Daily Caller News Foundation's request for comment.
This story originally was published by the Daily Caller News Foundation. ##
"There is nothing new under the sun. Your climate alarmism. Your administration's thirst for power and suppression of speech. And free states like MO stopping your unconstitutional overreach through successful lawsuits. We love our freedom. We will never surrender it to you."

— Attorney General Eric Schmitt (@AGEricSchmitt) July 20, 2022
BREAKING: Yesterday, we served discovery requests and today served third-party subpoenas demanding documents from top-ranking Biden Administration officials and social media companies over their alleged collusion to suppress freedom of speech.

Here's what we asked for –>

— Attorney General Eric Schmitt (@AGEricSchmitt) July 19, 2022
We served discovery requests demanding documents from Dr. Fauci and the NIAID, the CDC, Jen Easterly and CISA, DHS, HHS, White House Press Secretary Karine Jean-Pierre, Surgeon General Vivek Murthy, and Nina Jankowicz.

— Attorney General Eric Schmitt (@AGEricSchmitt) July 19, 2022
We also served third-party subpoenas on social media giants Meta, Youtube, Twitter, Instagram, and LinkedIn.

— Attorney General Eric Schmitt (@AGEricSchmitt) July 19, 2022
One discovery request demands documents from Dr. Fauci detailing his communications with Mark Zuckerberg, any communications with social media platforms on the "Great Barrington Declaration" and its authors, any communications with social media companies in general, and more.

— Attorney General Eric Schmitt (@AGEricSchmitt) July 19, 2022
Another discovery request demands documents from Nina Jankowicz detailing any communications she had with social media platforms relating to content moderation, information on the April 2022 meeting between DHS officials and Twitter execs, and more.

— Attorney General Eric Schmitt (@AGEricSchmitt) July 19, 2022
We also demanded documents from WH Press Sec. Karine Jean-Pierre detailing any communications between White House personnel and social media companies, which WH staff members communicated with social media companies on content moderation, and more.

— Attorney General Eric Schmitt (@AGEricSchmitt) July 19, 2022
Read the full release, with links to every discovery request, here: https://t.co/NTO7h636ip

— Attorney General Eric Schmitt (@AGEricSchmitt) July 19, 2022
Read more about the original lawsuit here: https://t.co/WHJ9vYjAbY

— Attorney General Eric Schmitt (@AGEricSchmitt) July 19, 2022
MHProNews previously advised readers of the original suit cited above in May in a report found at this link here.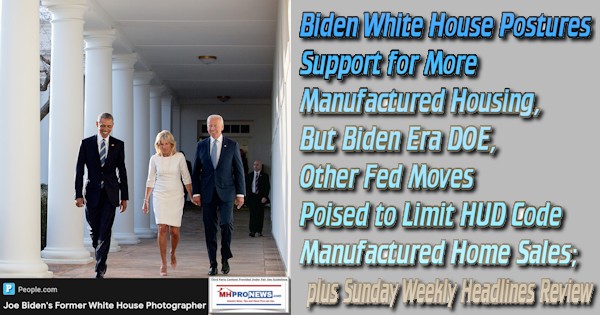 Sprinklers, Multifamily Manufactured Homes, and New Wind Zone Standards Ahead for HUD Code Manufactured Housing? HUD's Notice of Proposed Rulemaking (NPR); plus MHVille REITs and Equities Updates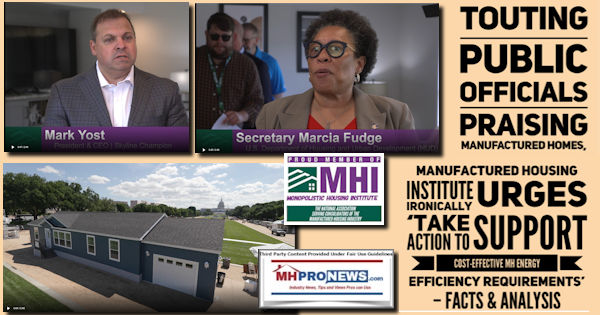 There are authentic efforts by associations, politicos, nonprofits, and businesses. Then there are items that are more in the realm of posturing, paltering, and propaganda-style-spin.  Perhaps that is why this previously referenced Edelman research report revealed over half of the population (correctly) takes what business or political leaders with a grain of salt.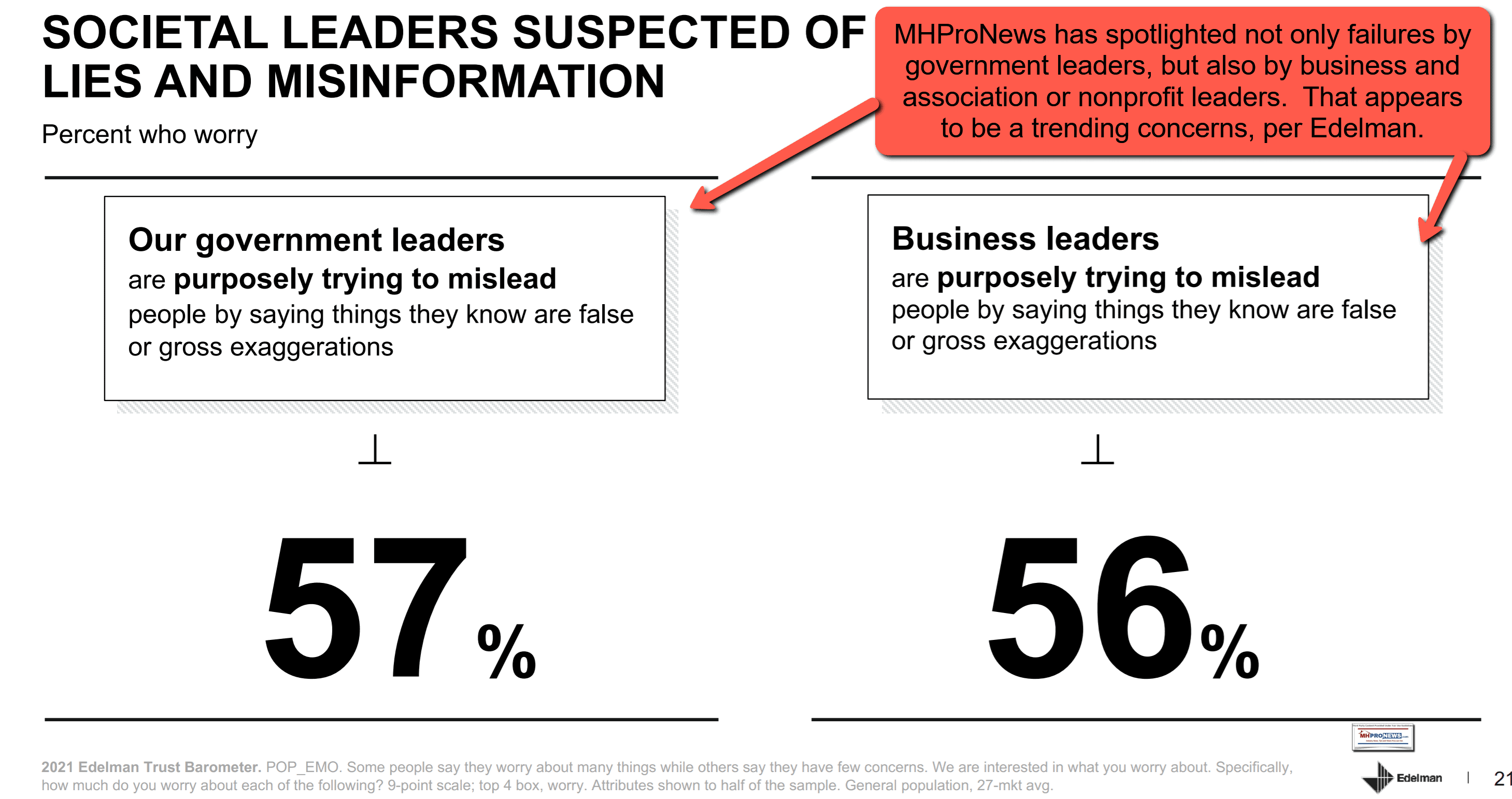 With that spirt and fact-pattern in mind, this publication will continue to monitor and report as deemed appropriate to keep industry professionals and others informed on this developing issue involving the state AGs. Perhaps others in our profession, which generate more smoke than light or disinfecting sunshine, avoid such facts and events in part because it doesn't serve their respective agendas?  Stay tuned for your one source for "Intelligence for your MHLife" © here on MHProNews.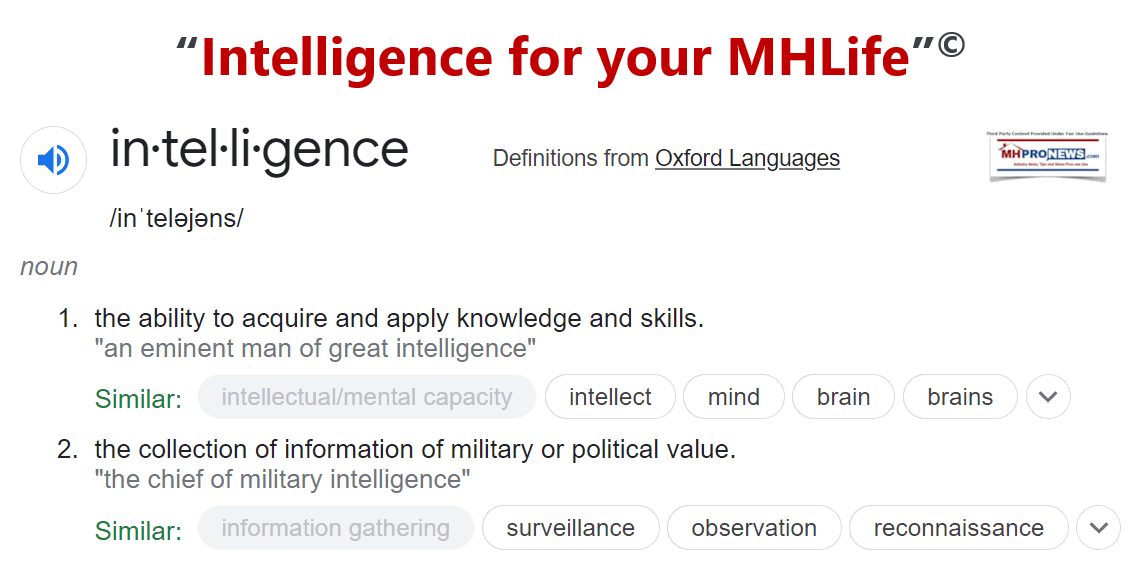 Next up is our daily business news recap of yesterday evening's market report, related left-right headlines, and manufactured housing connected equities.
The Business Daily Manufactured Home Industry Connected Stock Market Updates.  Plus, Market Moving Left leaning CNN and Right-leaning (Newsmax) Headlines Snapshot. While the layout of this daily business report has been evolving over time, several elements of the basic concepts used previously are still the same. For instance. The headlines that follow below can be reviewed at a glance to save time while providing insights across the left-right media divide. Additionally, those headlines often provide clues as to possible 'market-moving' news items.
Market Indicator Closing Summaries – Yahoo Finance Closing Tickers on MHProNews…
Headlines from left-of-center CNN Business – from the evening of 7.21.2022
No place to go
NEW YORK, NEW YORK, – APRIL 14: A cyclist rides past a closed Starbucks during the coronavirus pandemic on April 14, 2020 in New York City. Shelter-In-Place and social distancing continues across the city, emptying streets and businesses to curb the spread of the coronavirus, COVID-19. Worldwide, the coronavirus (COVID-19) pandemic has claimed over 120,000 lives and infecting over 1.9 million people.
Analysis: America has a public bathroom problem. Starbucks says it can't solve it
Mortgage rates tick higher again as recession fears loom
How to invest like Warren Buffett during a recession
Analysis: Why the US housing market just entered an awkward phase
Rents hit a record high. But it's a better deal than buying in most US cities
Tesla dumped a big chunk of its bitcoin holdings. Should you?
U.S. charges ex-Coinbase manager in first crypto insider trading case
The FCC is cracking down on 'auto warranty' robocalls
Facebook is redesigning the home feed
Relief in Europe as Russia restarts Nord Stream 1
TELL US Have you recently shifted from part-time to full-time work?
'Striking pay gap:' Top CEOs earn this much more than their employees
These are the keys to 401(k) investing success in a falling market
Workers cross the street at Goldman Sachs headquarters in New York, US, on Wednesday, June 15, 2022. The Securities and Exchange Commission is looking into whether some investments for the funds are in breach of ESG metrics promised in marketing materials, one of the people said.
Big companies are starting to get nervous about the job market
Amazon to buy One Medical for $3.9 billion in healthcare expansion effort
A employee moves pizza boxes before a delivery at a Domino's Pizza Inc. restaurant in Chantilly, Virginia, U.S., on Tuesday, Feb. 20, 2018.
Domino's is still struggling to get pizza to your house
INVESTING
Bill Ackman, chief executive officer of Pershing Square Capital Management LP, listens during a Bloomberg Television interview in New York, U.S., on Wednesday, Nov. 1, 2017.
Bill Ackman will repay investors $4 billion after his SPAC fails
Crypto is making a big comeback. Will it last?
Google's stock just got a lot cheaper
Jamie Dimon battens down the hatches for a recession
Russia broke the stock market. Now there's only one reliable way to make money
NETFLIX
People wait in a line to enter "The Lab", Stranger Things Netflix series experience venue in Madrid, Spain on June 27th, 2022. The visit in The Lab located at the Telefónica Building is fre for everyone.
Netflix loses subscribers, but stops the bleeding
'Stranger Things' is ending, but a spinoff is in the works
Why Netflix split up this season of 'Stranger Things'
Netflix with ads is coming
Dave Chappelle's controversial Netflix special nabs Emmy nominations
Headlines from right-of-center Newsmax 7.21.2022
Governors' Immigrant-Busing Strategy Hits Home for Mayors
Some blue-city mayors are appealing for federal aid to help deal with an influx of immigrants being bused to their jurisdictions from border states such as Texas and Arizona. To some Republicans, it's only fitting that these mayors get a taste of what it's like to be a border state grappling with an immigration crisis: Wrote Republicans on the House Homeland Security Committee: "Doesn't feel great, does it?" [Full Story]
Russian Invasion of Ukraine
Turkey: Ukraine Grain Export Deal to Be Signed in Istanbul
CIA Director: Putin 'Entirely Too Healthy'
Kremlin: Russia Is Reliable Gas Supplier, Blames Europe for Problems
UK Boosts Arms Supply to Ukraine With More Anti-tank Weapons
CIA Head: Ukraine War Making China Rethink Taiwan Strategy
US Cyber Command Reports 20 Russian 'Hacking' Indicators Against Ukraine
CIA Director Says Some 15,000 Russians Killed in Ukraine War
Yellen Welcomes Ukraine Debt Freeze, Calls on Creditors to Join
More Russian Invasion of Ukraine
Newsmax TV
Dick Morris: WashPost Column on Trump 2024 'Fake News' | video
Rosendale: ATF Now Harassing Legal Gun Owners? | video
Babin: Dem Mayors' Complaints About Immigrants 'Absurd' | video
Cloud: Biden Should Be Focused on Protecting American Families, Not Climate | video
AG: Fentanyl Is a 'Weapon of Mass Destruction' | video
Comer: Hunter Biden 'Bleeding Bear' in a Snowstorm | video
Donalds: GOP Courting Black Voters for 'First Time Since the '60s' | video
More Newsmax TV
Newsfront
Quick Georgia Abortion Restrictions Send Some Patients Home
Georgia's abortion law changed so abruptly Wednesday afternoon that some patients who were in an office waiting for abortions were told that what had been legal that morning was no longer legal in the state and sent home.Melissa Grant, chief operating officer of Carafem, a…… [Full Story]
Related Stories
Judge Blocks Louisiana Abortion Ban
Governors' Immigrant Busing Strategy Hits Home for Mayors
Two Republican border-state governors who are investing billions of [Full Story]
Wall Street Closes Higher on Strong Tesla Earnings
S. stocks ended higher on Thursday as electric automaker Tesla rose [Full Story]
Steve Bannon's Defense Seeks Acquittal Then Rests Case
Lawyers for Trump ally Steve Bannon did not call any witnesses and [Full Story]
Group Working to Block Kamala Harris, Maxine Waters From Ballots
A super PAC intent on making President Joe Biden a one-term occupant [Full Story] | Platinum Article
Trump Blasts Democrats, 'RINOs' for Electoral College Certification Hypocrisy
Former President Donald Trump blasted Democrats and "RINOS" [Full Story]
Simpson: Democrats' Gun Control Statistics Don't Add Up
Democrats, and some Republicans, are playing politics and twisting [Full Story] | Platinum Article
New York Reports 1st US Polio Case in Nearly a Decade
New York Reports 1st US Polio Case in Nearly a Decade
An unvaccinated young adult from New York recently contracted polio, [Full Story]
Jen Psaki: WH Must Soon Show Biden as 'Active' President After COVID-19 Diagnosis
Jen Psaki's first keynote, or viral, appearance as an MSNBC TV [Full Story]
Related
Biden Tests Positive for COVID-19
Birx to Newsmax: Biden's COVID Sends Message to US on Virus |video
Doctor: Biden Has Fatigue, Dry Cough
Jill Biden Negative for COVID
Schumer: 'It's Time to End the Federal Prohibition on Cannabis'
Senate Majority Leader Chuck Schumer, D-N.Y., has released the [Full Story]
Italy to Hold Early Election After PM Draghi Resigns
Italian President Sergio Mattarella dissolved parliament Thursday, [Full Story]
Related
Video Report: Italian Prime Minister Mario Draghi Resigns |video
Dick Morris: Hillary Clinton Will Run Against Trump Again
It will be one of the great political re-matches of all time. Hillary [Full Story]
Related
Dick Morris to Newsmax: Trump Will Face Hillary in 2024, 'Win Handily' |video
Video Report: Confirming US Fears, Russia Says Goals in Ukraine Extend Beyond Donbas
Foreign Minister Sergei Lavrov confirmed the fears of U.S. officials [Full Story]
Ex-cop Lane Gets 2 1/2 Years on Floyd Killing Federal Charge
Former Minneapolis police Officer Thomas Lane was sentenced Thursday [Full Story]
Pelosi: Husband Never Bought Stock Based on Information From Her
House Speaker Nancy Pelosi, D-Calif., says her husband has never made [Full Story]
Video Report: Disney's Bibbidi Bobbidi Boutique Goes Gender Neutral
On Thursday's "National Report," Leonardo Feldman reports on Disney [Full Story] | video
House Passes Bill to Protect Access to Contraception
The U.S. House of Representatives on Thursday passed a bill to [Full Story]
UCLA Professor Quits Over 'Woke Takeover'
A tenured anthropology professor said he's leaving his job because of [Full Story]
Biden Administration Reorganizes HHS to Improve Pandemic Response
The Biden administration is reorganizing the federal health [Full Story]
Kareem Abdul-Jabbar: Griner Supporters Must Pressure Russia, Not US
Former NBA starKareem Abdul-Jabbar said those arguing that the U.S. [Full Story]
Michelle Obama's Book 'The Light We Carry' Coming This Fall
Michelle Obama will have a book out this fall, "The Light We Carry," [Full Story]
Judge Blocks Louisiana Abortion Ban
A judge has barred Louisiana officials from enforcing a state law [Full Story]
Report: Russia Removes Its Last Typhoon-class Nuclear Submarine
Moscow has decommissioned its last Typhoon-class nuclear submarine [Full Story]
Parents of Alleged Michigan School Shooter File Appeal to Dismiss Case Against Them
Arguing that the prosecution is trying "to fit a square peg into a [Full Story]
Republicans Could Take Same-Sex Marriage Issue off the Table With Senate Support for Bill
Political operatives say Republicans have an opportunity to take the [Full Story]
Amazon to Buy Primary Healthcare Provider for $3.9B
Amazon announced Thursday it will acquire the primary care [Full Story]
BBC Agrees 'Substantial Damages' to Ex-royal Nanny Over Diana Interview
The BBC said on Thursday it had agreed to pay "substantial damages" [Full Story]
GOP's Loudermilk Wants to Probe Jan. 6 Panel
Barry Loudermilk, R-Ga., told Politico that he wants to chair a [Full Story]
Chris Cuomo to Give First TV Interview Since Being Dumped by CNN
Chris Cuomo will give his first television interview on Tuesday since [Full Story]
Comic-Con Returns in Full Force With Costumes, Crowds
The pop culture extravaganza that is Comic-Con International is back [Full Story]
AOC Denies She Faked Being Handcuffed During Her Arrest
Alexandria Ocasio-Cortez, D-N.Y., is denying claims she acted [Full Story]
Finance
Global Manufacturers See Chip Shortage Easing
Hyundai Motor Co., factory robot builder ABB and Swedish fridge maker Electrolux see the semi-conductor chip shortage easing, executives said Thursday, in a boost for manufacturers after a long struggle for components…. [Full Story]
Air Carriers' Spiraling Costs Overshadow Travel Boom
Facebook Offers New Way to See Friends' Posts
Dow Forecast Disappoints as Inflation Drags Demand
Putin, Saudi Crown Prince Discuss OPEC+
Health
The Best Times to Hydrate
With temperatures climbing to record highs, it is especially important to stay hydrated. To get the maximum benefit of proper hydration, it is important to time your fluid intake correctly. And hydrating is not only important on hot days, certain other situations also…… [Full Story]
What is Known About Biden Catching COVID-19
Surprising Symptoms of the Dominant BA.5 COVID-19 Variant
Birx to Newsmax: Biden's COVID Sends Message to US on Virus
How Smoke from Raging Wildfires Harms Health
MHProNews has pioneered in our profession several reporting elements that keep our regular and attentive readers as arguably the best informed in the manufactured housing industry. Among the items shared after 'every business day' (when markets are open) is our left-right headline recap summary. At a glance in two to three minutes, key 'market moving' news items are covered from left-of-center CNN Business and right-of-center Newsmax. "We Provide, You Decide." © Additionally, MHProNews provides expert commentary and analysis on the issues that others can't or won't cover that help explain why manufactured housing has been underperforming during the Berkshire era while an affordable housing crisis and hundreds of thousands of homeless in America rages on. These are "Industry News, Tips, and Views Pros Can Use" © features and others made and kept us the runaway #1 in manufactured housing trade publisher for a dozen years and counting.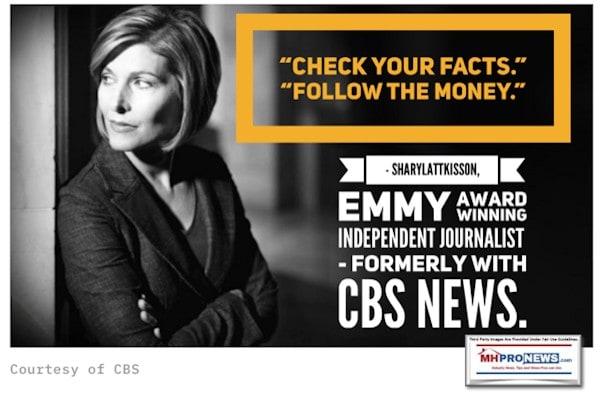 Manufactured Housing Industry Investments Connected Equities Closing Tickers
Some of these firms invest in manufactured housing, or are otherwise connected, but may do other forms of investing or business activities too.
NOTE: The chart below includes the Canadian stock, ECN, which purchased Triad Financial Services, a manufactured home industry lender
NOTE: Drew changed its name and trading symbol at the end of 2016 to Lippert (LCII).
NOTE: Deer Valley was largely taken private, say company insiders in a message to MHProNews on 12.15.2020, but there are still some outstanding shares of  the stock from the days when it was a publicly traded firm.  Thus, there is still periodic activity on DVLY.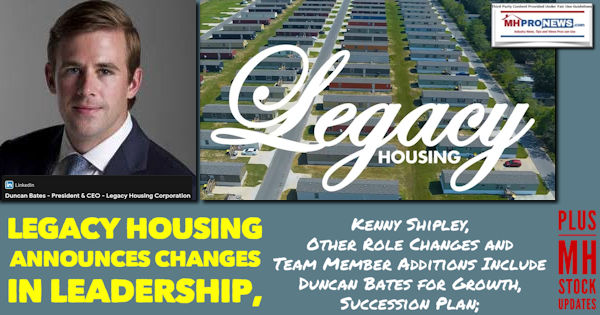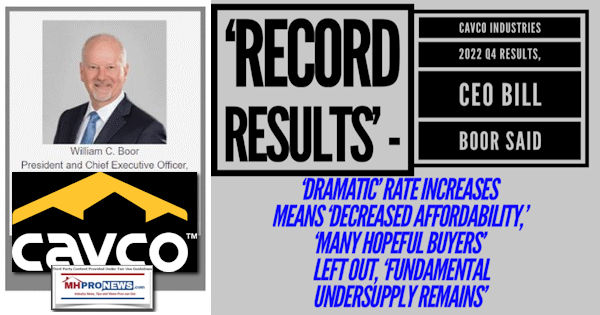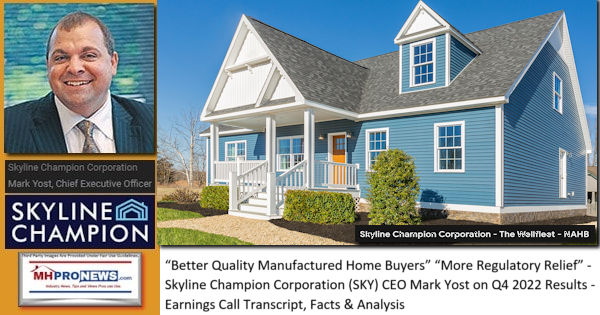 Manufactured Home Communities (a.k.a. 'Mobile Home Parks' – SIC) – Exploring UMH Properties; Fellow Manufactured Housing Institute Member Yes! Communities Suits and Settlements; plus MH Markets Updates
'Announcing!' 'Manufactured Community Owners' Association of America' 'Finally Bringing Fight To Manufactured Home Community Sector of the Industry' – plus Sunday Weekly Manufactured Housing Headlines Review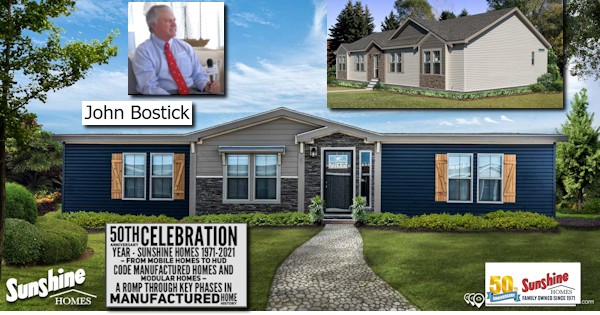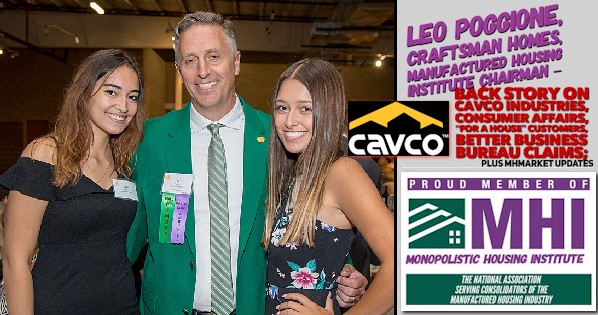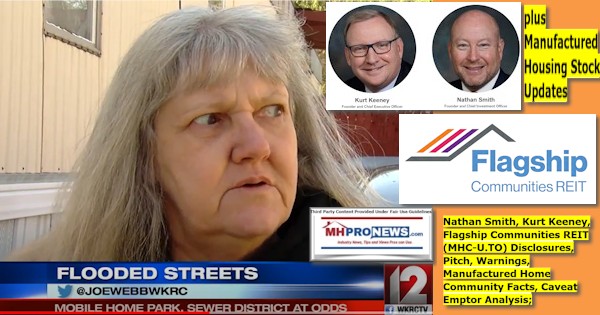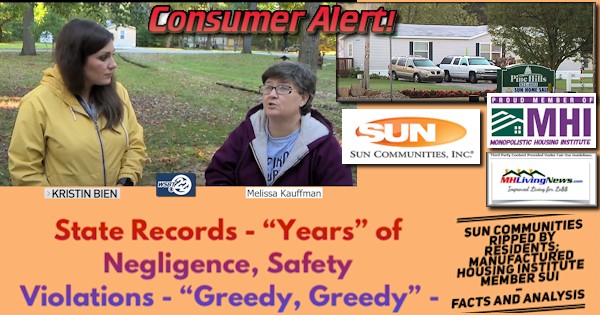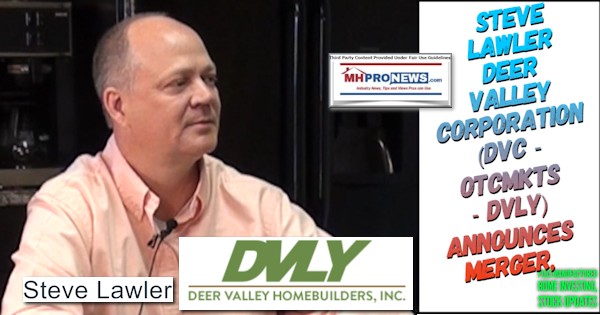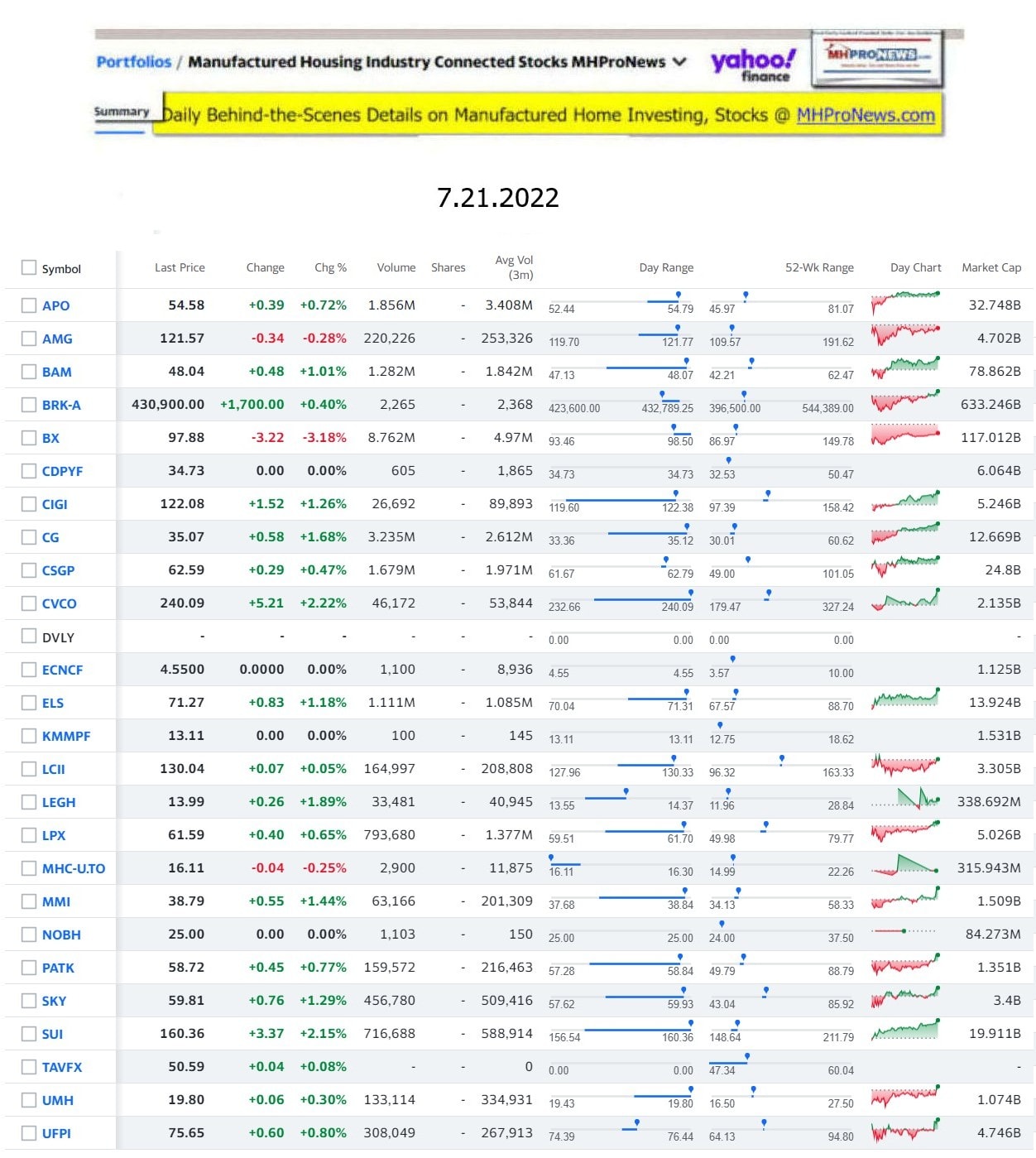 2022

…

Berkshire Hathaway is the parent company to Clayton Homes, 21st Mortgage, Vanderbilt Mortgage and other factory-built housing industry suppliers.


·

LCI Industries, Patrick, UFPI, and LP each are suppliers to the manufactured housing industry, among others.




·

AMG, CG, and TAVFX have investments in manufactured housing related businesses.

For

insights from third-parties and clients about our publisher

, click here.


Enjoy these 'blast from the past' comments.

MHProNews. MHProNews – previously a.k.a. MHMSM.com – has celebrated our 11th year of publishing and have completed over a dozen years of serving the industry as the runaway most-read trade media.
Sample Kudos over the years…
It is now 12+ years and counting…
Learn more about our evolutionary journey as the industry's leading trade media, at the report linked below.
· For expert manufactured housing business development or other professional services, click here.
· To sign up in seconds for our industry leading emailed headline news updates, click here.

Disclosure. MHProNews holds no positions in the stocks in this report.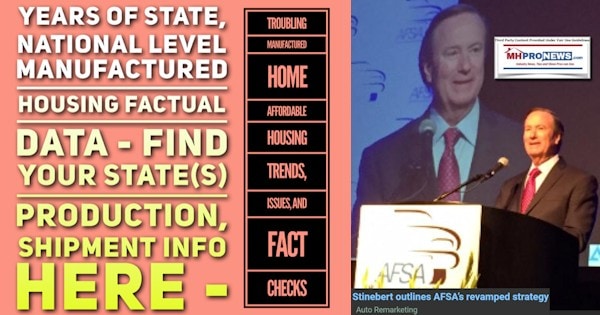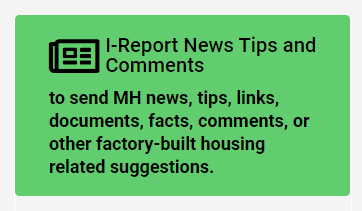 That's a wrap on this installment of "News Through the Lens of Manufactured Homes and Factory-Built Housing" © where "We Provide, You Decide." © (Affordable housing, manufactured homes, stock, investing, data, metrics, reports, fact-checks, analysis, and commentary. Third-party images or content are provided under fair use guidelines for media.) (See Related Reports, further below. Text/image boxes often are hot-linked to other reports that can be access by clicking on them.)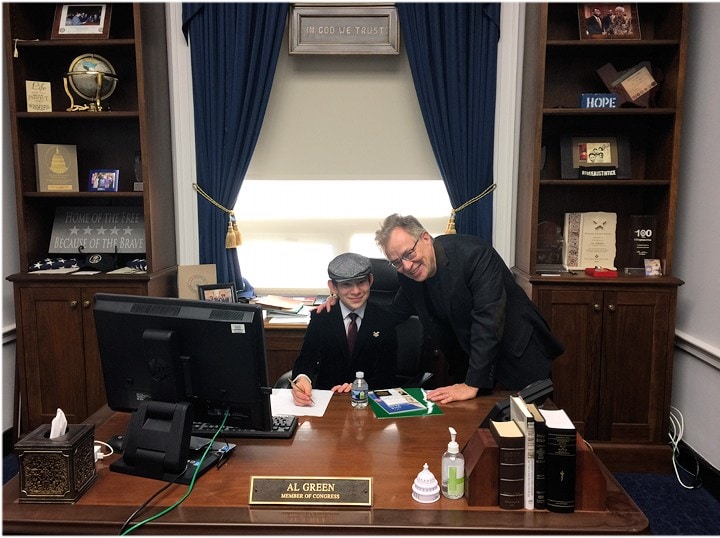 By L.A. "Tony" Kovach – for MHProNews.
Tony earned a journalism scholarship along with numerous awards in history. There have been several awards and honors and also recognition in manufactured housing. For example, he earned the prestigious Lottinville Award in history from the University of Oklahoma, where he studied history and business management. He's a managing member and co-founder of LifeStyle Factory Homes, LLC, the parent company to MHProNews, and MHLivingNews.com. This article reflects the LLC's and/or the writer's position and may or may not reflect the views of sponsors or supporters.