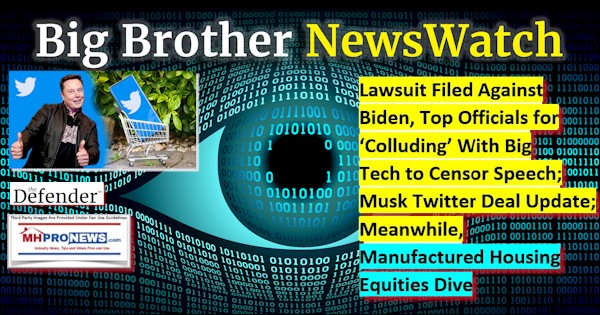 As our manufactured housing connected tracked equites graphic further below reveals, almost all of those stocks took a dive on 5.6.2022. It may be too soon to say that the U.S. economy is moving toward a collapse, as some alarmists are claiming, But the fact that the first quarter of 2022 reflected a contraction and other negative news items on inflation, rising interest rates, and more are occurring. Small business focused trade groups are reporting their concerns. Those are ongoing warning signs for the broader markets, including mainstream housing. As the 2022 midterm campaign season is in full swing, perhaps it is no surprise that the Biden regime has revealed plans to control "disinformation" in collusion with Big Tech platforms that largely supported Biden in 2020. The CHD Defender provided the following to MHProNews that cite sources across the left-right media divide.
05/06/22 BIG BROTHER NEWS WATCH
Lawsuit Filed Against Biden, Top Officials for 'Colluding' With Big Tech to Censor Speech + More
The Defender's Big Brother NewsWatch brings you the latest headlines related to governments' abuse of power, including attacks on democracy, civil liberties and use of mass surveillance.
Lawsuit Filed Against Biden, Top Officials for 'Colluding' With Big Tech to Censor Speech on Hunter, COVID
Two GOP-led states filed a lawsuit against President Biden, White House press secretary Jen Psaki, Dr. Anthony Fauci and other top administration officials alleging that they "pressured and colluded" with Big Tech social media companies to censor and suppress information on the Hunter Biden laptop story, COVID-19 origins and security of voting by mail during the pandemic.
Missouri Attorney General Eric Schmitt and Louisiana Attorney General Jeff Landry filed the lawsuit Thursday in U.S. District Court for the Western District of Louisiana. The suit accuses top-ranking government officials of working with the giant social media companies Meta, Twitter and YouTube "under the guise of combating misinformation" in order to achieve greater censorship.
Over 260 Travel, Business Groups Urge White House to End COVID Testing for U.S. Entry
Over 260 travel industry and business organizations are calling on the Biden administration to end its COVID testing requirement for vaccinated international passengers entering the U.S.
The travel industry has taken multiple blows over the last two years due to the pandemic and emerging variants. Companies are looking to rebound despite another rise in cases.
"Given the slow economic recovery of the business and international travel sectors, and in light of medical advancements and the improved public health metrics in the U.S., we encourage you to immediately remove the inbound testing requirement for vaccinated air travelers," said the letter addressed to incoming White House COVID-19 response coordinator Dr. Ashish Jha. "While there is no longer a need for an inbound testing requirement for vaccinated travelers, the economic costs associated with maintaining the measure are significant."
The letter is signed by American Airlines, Delta Air Lines, United Airlines Marriott International, Walt Disney Co's Disney Parks, the U.S. Chamber of Commerce and the U.S. Travel Association, among others.
Senator Johnson Demands CDC Explain Why It Tracked Movements of Americans During Pandemic
Republican Wisconsin Sen. Ron Johnson is calling on the Centers for Disease Control and Prevention (CDC) to address why it tracked Americans throughout the coronavirus pandemic — and what other departments may have tracked the movements of United States citizens as well.
"It remains unclear why the CDC tracked millions of Americans during the pandemic and whether it continues to do so," Johnson told the CDC in a Thursday letter first obtained by The Daily Wire. "In response to COVID-19, the CDC should have been prioritizing the development of treatments, effective testing, and vaccine safety rather than tracking Americans' daily lives."
Johnson called on the CDC to explain if its use of location data was "the only mechanism it employed to monitor Americans during the pandemic," which official or officials at the CDC approved the "use and subsequent purchase of location data," what companies supplied the CDC with this data and whether the CDC shared this location data with any other federal, state, or local agencies.
Bearing the Brunt of Inconsistent Mandates
As the country slowly bounces back from COVID-19, vaccine restrictions in restaurants and other indoor activities are lifting across the country. Beginning on March 7, the Key to NYC was discontinued, meaning that by law, residents and tourists alike no longer have to provide vaccine proof and ID to enjoy their favorite restaurants again.
Yet businesses are still permitted to continue checking vaccines at their own discretion. This isn't easy on staff like me.
Whispers of the mandate lift spread around the restaurant, but management ensured that vaccines and ID would continue to be required for indoor eating. I was given a script on how to respond to questions regarding our continued checking: "Although the state has lifted the mandate, per NYC guidelines, our company still holds the right to ask for proof of vaccination."
20 GOP Attorneys General Threaten Legal Action Over 'Un-American' Disinformation Board
Virginia Republican Attorney General Jason Miyares sent a letter signed by 20 GOP attorneys general on Thursday to Department of Homeland Security (DHS) Secretary Alejandro Mayorkas threatening legal action against its 'un-American' Disinformation Governance Board.
The letter claims that the new board violates the constitutional freedoms that attorneys general are called to defend.
"Today we write you to insist that you immediately cease taking action that appears designed exclusively for the purpose of suppressing the exercise of constitutional rights," they added.
The letter also condemned the chilling impact the board would have on the free speech rights of Americans.
Here's How Many San Francisco Police Officers Have Been Fired for Refusing to Get COVID Vaccines
San Francisco Chronicle via MSN reported:
Ten San Francisco police officers have been fired to date for failing to receive their COVID-19 vaccines, and 13 others soon follow, according to records provided by the city's Department of Human Resources.
The potential 23 firings represent only about 1% of the department's roughly 1,723 sworn members but come at a time when police officials say they're facing staffing shortages.
"Officers who are not fully vaccinated are in various stages of the administrative review process, including termination hearings in front of the San Francisco Police Commission," said Sgt. Adam Lobsinger, a spokesman for the department.
Police are not required to receive a COVID-19 booster shot, according to a March Department of Public Health order that reversed an earlier mandate. San Francisco still requires boosters for city workers who regularly work in high-risk settings, which include jails, hospitals and nursing homes. City employees including firefighters, paramedics and EMTs have until June 30 to get boosted, according to the most recent health order.
China Builds Permanent COVID Testing Stations for Life After Lockdown
China is setting up thousands of permanent PCR testing stations, with 9,000 already completed in Shanghai alone, as authorities seek to "normalize" tough pandemic controls even after the current round of lockdowns end.
At present, nearly 25 million residents in the eastern financial hub of Shanghai remain under some form of lockdown as the city battles China's biggest-ever coronavirus outbreak.
But in a bid to head off future flare-ups, municipal authorities have been setting up a system that will make regular COVID-19 testing a permanent feature of everyday life, with other cities taking similar steps.
A Week Off Social Media Reduces Depression and Anxiety: Research
Taking a break from social media for as little as a week can reduce depression and anxiety, according to new research. People who took a break from platforms such as TikTok, Instagram, Twitter and Facebook for seven days reported an increased sense of wellbeing, a study by the University of Bath found.
Researchers split a sample of 154 people aged 18 to 72 into two groups – one of which was banned from social media while the other was not.
On average, participants used social media for eight hours a week. Participants were quizzed on their baseline levels of anxiety and depression, and their sense of well-being, using three recognized tests.
In the future, the researchers hope to study the impact of pausing social media use on specific segments of the population, such as younger people and those with physical and mental health conditions.
The WWII Writer Who Forecast 2022
"1984" and the term "Orwellian" have been used (and abused) for decades, but our current moment arguably is genuinely "Orwellian." Much of Orwell's writing, and particularly his final novel "1984," was preoccupied with the importance of speaking the truth and the risk to both individuals and societies when states attempt to censor and manipulate speech.
Truth, Orwell worried, could not exist in a vacuum. If the state were able to completely control what could be said and written, it could effectively control reality.
"1984" is a totalitarian dystopia in which Big Brother's ruling party controls reality through their complete control of language. Through a combination of propaganda and censorship, the party remolds what truth means for the citizens of Oceania.
Facebook Doesn't Know What It's Doing With Your Data
Facebook's biggest strength is quickly becoming its largest headache. For years, Facebook has survived by tracking every little thing its users do and selling that on to everyone.
But now a slew of regulations across the globe are looking to crack down on the social media site and, according to leaked documents, Facebook has no idea how to get compliant. Worse, the social media giant has no idea where any given piece of data goes once it enters its ecosystem.
Lack of a Federal Privacy Law Opens the Door to Dystopia
Imagine every one of us could be located using only a photograph, or identified based on the way we walk — that our fingerprints could be scanned from afar, and our productivity assessed remotely as we work. This might sound like a dystopia, but at least one technological juggernaut thinks the vision will sell.
Clearview, a facial recognition company, says its client roster has expanded to more than 3,100 law enforcement agencies — but despite past promises to restrict its work to crime-fighting, the company dreams in its presentation of "limitless future applications" outside government. These include tackling "tough physical security problems" in retail, screening gig economy laborers and sizing up potential dates on smartphone apps.
The nation desperately needs a federal privacy law: a framework that dictates not merely what companies are permitted to do with specific types of technology, but also how and when they can collect, process and use all the personal data that flows through the Internet. One key to Clearview's apparent eminence in the realm of facial recognition is how little restraint it has espoused compared with its more mainstream peers in Silicon Valley and Seattle that have limited sales of their technology until risks are reduced.
The other key is its vast trove of faces. Amassing these would have been a lot harder with firmer standards in place to keep the surveillance economy in check. Because Congress has failed to do that, we're inching closer to a world where everyone is being watched.
10 Ways Information Shapers Have Infiltrated Our Institutions
Few matters are so important as the integrity of the information we receive and the recent degradation in its reliability. The recent leak of a Supreme Court draft related to the landmark Roe v. Wade abortion case underscores how corrupted so many of our important institutions have become by those dedicated to shaping public opinion in a sometimes-dishonest way.
Nearly every facet of our American institutions has been infiltrated by activists, corporate and political propagandists and even criminals.
Here are 10 key institutions that have been successfully infiltrated by information shapers: … ##
© Lawsuit Filed Against Biden, Top Officials for 'Colluding' With Big Tech to Censor Speech + More – 5.6.2022 Children's Health Defense, Inc. This work is reproduced and distributed with the permission of Children's Health Defense, Inc. Want to learn more from Children's Health Defense? Sign up for free news and updates from Robert F. Kennedy, Jr. and the Children's Health Defense. Your donation will help to support us in our efforts. ##
Also from the CHD Defender is the following.
Musk Pledges More 'Free Speech' as Governments Step Up Attacks on 'Disinformation'
As Elon Musk prepares to finalize his purchase of Twitter, government officials in the U.S. and elsewhere are introducing new legislation aimed at combating "disinformation" online — particularly on social media platforms.
As Elon Musk prepares to finalize his purchase of Twitter, government officials in the U.S., the U.K., the European Union (EU) and elsewhere are introducing new legislation aimed at combating "disinformation" online — particularly on social media platforms.
In the U.S., these proposals include a government "disinformation board" and a bill pending before Congress, the Digital Services Oversight and Safety Act.
Overseas measures include the EU's recently passed Digital Services Act and the U.K.'s proposed Online Safety Bill, in addition to similar existing legislation in Germany and other countries.
Shortly after Musk moved to buy Twitter, several dozen countries and entities — including the U.S. and EU — announced the ratification of the "Declaration for the Future of the Internet," which, among other things, aims to "bolster resilience to disinformation and misinformation, and increase participation in democratic processes."
These and other policies purport to hold tech companies, and in particular major social media platforms ranging from Twitter to Facebook to TikTok, responsible for hate speech and "disinformation" posted by users on their platforms, while opening up the tech giants' algorithms and moderation practices to the public eye.
However, questions also arise as to what effect these regulations — including those originating from outside the U.S. — would have on the operation of tech platforms in the U.S. and globally.
Biden administration targets online 'disinformation'
Two days after Elon Musk announced he was purchasing Twitter, the Biden administration announced the formation of a "Disinformation Governance Board."
U.S. Department of Homeland Security (DHS) Secretary Alejandro Mayorkas made the announcement in testimony delivered April 27 before the House Appropriations Subcommittee.
"The goal is to bring the resources of [DHS] together to address this threat," Mayorkas said, adding that the department is focused on the spread of disinformation in minority communities.
The "focus" of this new board will be "Russia and irregular migration."
However, it is unclear what constitutes "disinformation" in the views of Mayorkas, the DHS or the Biden administration, or why it appears to be a particular problem in vaguely defined "minority communities."
Michael Rectenwald, author of "Google Archipelago: The Digital Gulag and the Simulation of Freedom" and former New York University (NYU) professor who sued NYU in 2016 as a result of "cancel culture and settled with the university in 2019," told The Defender:
"The Biden Politburo's disinformation board will likely institute regulations that mirror the EU's DSA by imposing similar if not identical restrictions on information and opinion.
"Musk will … likely face legislative threats from Democratic lawmakers, and other forms of coercion from the national and international establishment, including especially … from the EU's [Digital Services Act]and the new U.S. disinformation board."
Rectenwald said if "Musk is to have his way," Twitter "would no longer discriminate against content based on wokeness, political beliefs or the adherence to official state narratives and dictates."
This could include the restoration of banned accounts on request by users and dramatic changes to Twitter's discriminatory, leftist algorithms.
"However, pressure to conform to woke dictates will come from the Big Tech 'woke' cartel, including threats to remove the Twitter app from the Apple Store for failure to censor 'hate speech,' and the flight of 'woke' advertisers," Rectenwald said.
Will 'disinformation' be categorized as 'terrorism'?
Former President George W. Bush established the DHS in the immediate aftermath of the Sept. 11, 2001 attacks, with a view toward protecting the U.S. against terrorism — suggesting the federal government may now be equating "disinformation" with terrorism.
Nina Jankowicz will be executive director of the new board. As reported by Politico, Jankowicz previously served as a "disinformation fellow" at the Wilson Center for Public Policy, advised the Ukrainian foreign ministry, and oversaw "Russia and Belarus programs" at the National Democratic Institute.
As previously reported by The Defender, the Ukrainian government has leveraged its close ties with "Big Tech" — including for the development of vaccine passports — to use social media and digital technologies as a "wartime tool."
Jankowicz announced her new appointment on Twitter, stating she is "honored" to be helping the Biden administration's "counter-disinformation efforts."
Cat's out of the bag: here's what I've been up to the past two months, and why I've been a bit quiet on here.

Honored to be serving in the Biden Administration @DHSgov and helping shape our counter-disinformation efforts. https://t.co/uN20vl7qqV pic.twitter.com/JEn4FqLdck

— Nina Jankowicz 🇺🇦🇺🇸 (@wiczipedia) April 27, 2022
Jankowicz previously shared concerns about "lies" spread on Twitter related to the 2020 U.S. presidential election, and about the legitimacy of news regarding Hunter Biden's laptop, which she referred to as a "Trump campaign product."
She also is on record saying that setting up free speech in opposition to censorship is "a false dichotomy."
Jankowicz made waves — and raised some eyebrows — with videos of her singing, "Who do I f*ck to be famous and powerful?" and talking about "solving the mystery between Harry Potter's legs."
Musk: disinformation board 'discomforting'
Musk in a tweet characterized the establishment of Biden's disinformation board as "discomforting" and as a development akin to the practices of Nazi Germany.
The government is creating a misinformation governance board. Who else did something like that? Oh I remember, the Nazi's. And there's some data showing some interesting things going on post-@elonmusk's Twitter takeover!

— Steven Crowder (@scrowder) April 28, 2022
Musk described himself as a "free speech absolutist" and announced his intention to turn Twitter into a "digital town square where matters vital to the future of humanity are debated."
He also indicated there likely will be changes to Twitter's moderation policies and the manner in which it handles account bans.
"My strong intuitive sense is that having a public platform that is maximally trusted and broadly inclusive is extremely important to the future of civilization," Musk said.
He later later clarified in a tweet his definition of free speech, stating:
"By 'free speech' I simply mean that which matches the law. I am against censorship that goes far beyond the law.
"If people want less free speech, they will ask government to pass laws to that effect. Therefore, going beyond the law is contrary to the will of the people."
The First Amendment of the U.S. Constitution explicitly prohibits government censorship of information, making the implications of a government "disinformation board" or other similar measures unclear.
For instance, in addition to the new "disinformation board," there is legislation currently pending in the U.S. House, the Digital Services Oversight and Safety Act, that would require more transparency and reporting from Big Tech platforms regarding how they moderate content.
However, this proposed law, as well as the disinformation board, also appear to run afoul of established U.S. law, namely, Section 230 of the Communication Decency Act, which prevents Big Tech platforms from being held liable for the content posted by their users.
Such companies have used Section 230 to argue they are not "publishers" of content —  which would bring with it other legal obligations.
However, the platforms do actively engage in content moderation, including the removal of posts and the suspension of user accounts for posting certain content, including alleged "disinformation."
World Health Organization wary of Musk's Twitter takeover
Elon Musk's purchase of Twitter elicited a public reaction from the World Health Organization (WHO).
During an April 26 virtual WHO conference, Dr. Mike Ryan, executive of WHO's Health Emergencies Programme, said Musk will have a "huge influence" over the curbing and potential spreading of vaccine misinformation on Twitter.
However, Ryan added it's not just Twitter but all social media platforms that need to address misinformation.
Notably, the WHO has itself been closely linked with social media fact-checkers, particularly in response to alleged COVID-19-related "disinformation," as previously reported by The Defender.
Specifically, the WHO closely collaborates with NewsGuard, a fact-checking firm that is also closely tied to several Big Pharma drugmakers.
NewsGuard, in turn, partners with the Center for Countering Digital Hate (CCDH), whose board members recently expressed several concerns regarding Musk's Twitter purchase.
Damian Collins, a member of the British parliament with the Labour Party who led a parliamentary committee that developed the Online Safety Bill, is a CCDH board member.
Responding to Musk's Twitter buyout, Collins said if Musk truly wishes to make Twitter a free-speech haven, "he will need to clean up the digital town square," adding that up until now, Twitter users would frequently be drowned out by "bot" accounts spreading "disinformation," resulting in users refraining from expressing themselves "because of the hate and abuse they will receive."
Imran Ahmed, CCDH's chief executive and former investment banker with Merrill Lynch —  who also maintains close ties to the U.K. Labour Party — expressed similar sentiments, stating "[T]he U.K. and the EU are going to have tools to deal with this. Twitter is going to find it very difficult to operate in the U.K. if it tries to operate on a completely free-speech, zero-rules basis."
Dr. Joseph Mercola previously described CCDH as "a progressive cancel-culture leader" with extensive ties to government and global think tanks that has labeled questioning the COVID-19 injection as 'threats to national security.'"
Specifically regarding COVID-19 vaccines, for instance, CCDH has warned the "anti-vaccine movement could undermine the roll-out of any future vaccine against COVID-19."
CCDH has added that the pandemic "will only be overcome by the most ambitious vaccination programme in human history" and that those who question this program have fringe and extremist views. ##
Michael Nevradakis, Ph.D. is an independent journalist and researcher based in Athens, Greece. ##
© Musk Pledges More 'Free Speech' as Governments Step Up Attacks on 'Disinformation' 5.5.2022 Children's Health Defense, Inc. This work is reproduced and distributed with the permission of Children's Health Defense, Inc. Want to learn more from Children's Health Defense? Sign up for free news and updates from Robert F. Kennedy, Jr. and the Children's Health Defense. Your donation will help to support us in our efforts. ##
Additional Related Reports and Viewpoints
JCN's Ortiz-Small Business Week 'To Extent Small Businesses Are Coming Back, They're Despite Biden's Policies Not Because of Them" Tax Hikes Tame Inflation? Small Biz Data; plus MHMarkets Updates
As FAANGs Fall, New Manufactured Housing Production Rises Per March 2022 HUD Data – Opportunities in Disguise for Investors, Robust Growth Minded Manufactured Home Sellers; plus MH Equities Updates
'When Thurman Arnold was at DOJ, He, Colleagues Attempted to Protect Factory [Built] Housing Industry' 'Monopolies Sabotage, Destroy Markets' – Prof Jim Schmitz to DOJ; plus Manufactured Home Equities
Next up is our daily business news recap of yesterday evening's market report, related left-right headlines, and manufactured housing connected equities.
The Business Daily Manufactured Home Industry Connected Stock Market Updates.  Plus, Market Moving Left leaning CNN and Right-leaning (Newsmax) Headlines Snapshot. While the layout of this daily business report has been evolving over time, several elements of the basic concepts used previously are still the same. For instance. The headlines that follow below can be reviewed at a glance to save time while providing insights across the left-right media divide. Additionally, those headlines often provide clues as to possible 'market-moving' news items.
Market Indicator Closing Summaries – Yahoo Finance Closing Tickers on MHProNews…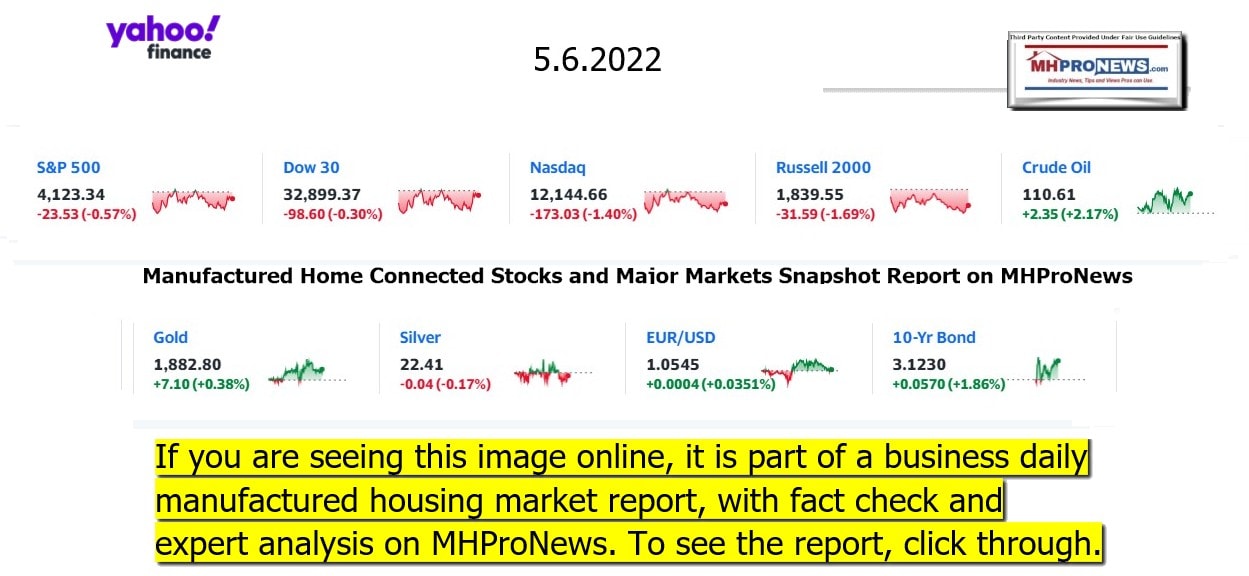 Headlines from left-of-center CNN Business – from the evening of 5.6.2022
Recession signs flashing
NEW YORK, NEW YORK – MARCH 02: People walk along Wall Street on March 02, 2020 in New York City. Stocks were up slightly in morning trading following a week that saw a massive sell off due to fears over the Coronavirus.
A contraction in the economy may be around the corner. Don't panic
Starbucks says it's 'deeply concerned' White House met union without them
America added 428,000 jobs in April
Dow falls again as Wall Street rout continues
The stock market is afraid, but there are pockets of strength if you know where to look
Wall Street is fed up with Under Armour, Nike and Adidas
Stock market selloff is exactly what the Fed wants, ex-NY Fed chief says
A double-dip recession might be hard for the Fed to avoid
Why US politicians are trying to break the world's oil cartel now
Richard Quest: 'The market is in deep dysfunction'
Adidas reports nearly 40% drop in profits. Here's why
Ukrainian startup is bringing school to displaced students
'Doctor Strange' conjures a big opening night as theaters prep for a vital summer
These 'boomerang' employees went back to their old jobs. They tell us why
CHICAGO, IL – MARCH 25: Heinz ketchup is offered for sale at Armitage Produce grocery store on March 25, 2015 in Chicago, Illinois. Kraft Foods Group Inc. said it will merge with H.J. Heinz Co. to form the third largest food and beverage company in North America with revenue of about $28 billion.
Kraft Heinz has a unique solution for supply chain backups
FILE PHOTO: Elon Musk arrives at the In America: An Anthology of Fashion themed Met Gala at the Metropolitan Museum of Art in New York City, New York, U.S., May 2, 2022. REUTERS/Andrew Kelly/File Photo
Musk's $44 billion Twitter buyout challenged in shareholder lawsuit
OIL AND GAS
Crude oil storage tanks stand at the oil refinery operated by Saudi Aramco in Ras Tanura, Saudi Arabia, on Monday, Oct. 1, 2018. Saudi Aramco aims to become a global refiner and chemical maker, seeking to profit from parts of the oil industry where demand is growing the fastest while also underpinning the kingdoms economic diversification. Photographer: Simon Dawson/Bloomberg via Getty Images
Why US politicians are trying to break the world's oil cartel now
US launches plan to refill emergency oil reserve
Opinion: Europe should call Russia's bluff on energy
Will Europe go after Russia's gas?
ExxonMobil profit still soared after leaving Russia
BUSINESS OF SPACE
A SpaceX Falcon 9 rocket with a Crew Dragon spacecraft and four private astronauts launches from pad 39A at the Kennedy Space Center on April 8, 2022 in Cape Canaveral, Florida. The Axiom Space Ax-1 commercial mission is commanded by former NASA astronaut Michael López-AlegrÃa. Paying passengers Larry Connor, Mark Pathy, and Eytan Stibbe are also on board for the 10-day mission to the International Space Station (ISS). The Ax-1 mission is the first all-private mission to the ISS.
Private astronaut describes interactions with Russian cosmonauts
Watch what it's like aboard a Blue Origin flight
All-private SpaceX astronaut mission splashes down
What to know about Axiom Space
SpaceX launched 40 satellites. It could be a problem
Headlines from right-of-center Newsmax 5.6.2022
New Nuclear Jitters: US Says NKorea May Be Ready to Run Nuke Test This Month
North Korean strongman Kim Jong Un (AP)
Russian Invasion of Ukraine
US Gave Intel Before Ukraine Sank Russian Warship
Orban: Hungary Won't Back EU Ban on Russian Oil
Amnesty International: Russia Must Face War Crimes Justice
Kremlin: Poland Might Be a Source of Threat
Ukraine: More Civilians Rescued From Mariupol Steelworks
Pentagon: US Did Not Help Help Target Russian Generals
Flashback: Ukraine Intel Chief Denies US Helped Sink Moskova | video
Russian Duma Member: War Ends If Mariupol Captured
Ukraine Ambassador to US Slams Pope on NATO Remark
Report: Advanced Russian Tank Destroyed in Ukraine
Video Shows Massive Russian Attack on Azovstal Plant | video
More Russian Invasion of Ukraine
Newsmax TV
Lt. Gov. Nunez: SCOTUS Leak a 'Sad Day for America' | video
Oz: Staying on Message to Face Tough Campaign | video
Mike Johnson: Biden Must Dissolve Disinformation Board | video
Biggs: Democrats 'Worship at the Altar of Abortion' | video
JD Vance: Ohio Senate Race to Expose Biden's Failed Agenda, 'Stooge' Tim Ryan | video
Buck: Misinformation Board 'Completely Unconstitutional' | video
Holt: Russia Likely to Use 'More Devastating Weaponry' | video
More Newsmax TV
Newsfront
Barr: Hunter Biden Case Shows 'Shameful Self-Dealing' by Biden Family
Former Attorney General William Barr this week said that the Hunter Biden case is an example of "shameful self-dealing by that family," during remarks at the American Enterprise Institute…. [Full Story]
White House Denies Reports That US Intelligence Sunk Russian Ships, Killed Generals
The Biden administration denied reports on Friday that U.S. [Full Story]
Biden WH Meeting With Pro-choice Activists, Business Leaders on Abortion Protections
The Biden administration is meeting with business leaders and [Full Story]
Iranian Missiles Could Carry Out Devastating Attack Over US Heartland
Iran has hundreds of medium- and short-range ballistic missiles, more [Full Story] | Platinum Article
Judge Sides With Marjorie Taylor Greene – Free to Run for Reelection
A Georgia judge on Friday decided in favor of Rep. Marjorie Taylor [Full Story]
Federal Appellate Court Allows Florida Voting Rules to Take Effect
The U.S. 11thCircuit Court of Appeals on Friday overturned a decision [Full Story]
Democrats Falsely Claim Abortion Ruling Threatens Same-Sex, Interracial Marriages
With the Supreme Court apparently poised to overturn the Roe v. Wade [Full Story] | Platinum Article
White House Requests More COVID Funding, Warns of 100 Million Infections in 2022
The White House reportedly issued a warning to Congress on Friday, [Full Story]
Iran's Space Program Could Be Cover for Nuclear Assault
S. Space Command has derided Iran's nascent space program as a joke [Full Story] | Platinum Article
US Says NKorea Could Be Ready to Conduct Nuclear Test This Month
(Adds quotes, details)WASHINGTON, May 6 (Reuters) – The United States [Full Story]
Former Fed Officials Call for Steep Hikes, Warn of Recession
Two ex-Federal Reserve officials, now freed from having to set [Full Story]
CDC Probing 109 Mysterious Liver Illnesses in Kids, Including 5 Deaths
S. health officials are looking into more than 100 possible cases [Full Story]
GOP Senators Call for Parental TV Blockers Involving LGBTQ Shows, Characters
A group of Senate Republicans iscalling on the TV Parental Guidelines [Full Story]
Poll: 63 Percent of Texans Say Sex on Birth Certificate Should Be Only Way to ID Gender
Musk Denies Report He Talked to Trump About Twitter Purchase
Elon Musk on Friday denied a report that Donald Trump encouraged him [Full Story]
Related
Musk's $44B Twitter Buyout Challenged in FL Pension Lawsuit
8 Dead in Blast at Hotel Saratoga in Downtown Havana
A strong explosion, attributed to a gas leak, hit a well-known hotel [Full Story]
Man Who Dressed Up as Caveman in US Capitol Sentenced to 8 Months in Prison
Aaron Mostofsky, the man who stormed the U.S. Capitol dressed as a [Full Story]
Pence Rips VP Harris for Abortion Comments
Former Vice President Mike Pence slammed Vice President Kamala Harris [Full Story]
Sinn Fein on Course for Historic Northern Ireland Election Win
Sinn Fein, the former political wing of the Irish Republican Army, [Full Story]
Giuliani Backs Out of Scheduled Interview Before Jan. 6 Panel
Rudy Giuliani has backed out of his scheduled Friday interview with [Full Story]
Pompeo Expresses Concern Over Dr. Oz's Ties to Turkey
Former Secretary of State Mike Pompeo, who's supporting businessman [Full Story]
DOJ: 2 Mayors in Puerto Rico Arrested on Bribery Charges
The mayors of two municipalities in Puerto Rico were arrested on [Full Story]
Moderate Democrats Push Pelosi for Vote to Increase Police Funding
A group of over a dozen moderate House Democrats on Friday sent a [Full Story]
Beachgoers Sought After Stranded Dolphin Dies in Texas
A reward of up to $20,000 is being offered to anyone who can assist [Full Story]
WH Abandons Oval Office for Press Events Due to Lack of Teleprompter for Biden
The White House has largely stopped using the Oval Office for press [Full Story]
Mitch McConnell Gifts Old Crow Bourbon to Colleagues
Senate Minority Leader Mitch McConnell, R-Ky., used his annual [Full Story]
Pelosi Sets Minimum Salary for House Staffers at $45,000
House Speaker Nancy Pelosi, D-Calif., announced she is setting a [Full Story]
Gordon Chang: Russia, China Closer to Using Nukes Than You Think
A lessening fear of the United States is a major reason China and [Full Story]
Senate Wants a Tougher Iran Nuclear Deal
The Senate has passed a non-binding motion against returning to the [Full Story]
Pence Applauds Leaked SCOTUS Draft, Hopes Vote Happens
Former Vice President Mike Pence is praising the leaked draft [Full Story]
Missouri, Louisiana AGs Sue Biden Admin, Allege Big Tech Collusion
Two Republican attorneys general filed a joint lawsuit on Thursday [Full Story]
Florida: Previously Banned, Now Legal "The Best Pain Reliever"
The Healthy Living Club
More Newsfront
Finance
Wild Price Swings Roil Markets
Volatility has been the watchword for markets in the last several months, as worries over a hawkish Fed, sky-high commodity prices and geopolitical tensions stemming from the war in Ukraine roil asset prices…. [Full Story]
Meet Musk's Fixer: Jared Birchall
US Labor Market Has Yet to Get Powell's Memo
Starbucks Asks Biden for Equal Time After His Union Meet
Stocks Slip, Yields Mixed as US Wage Growth Slows
More Finance
Health
FDA Limits Use of J&J's COVID-19 Vaccine Due to Blood Clot Risk
The U.S. Food and Drug Administration (FDA) said on Thursday it was limiting the use of Johnson & Johnson's COVID-19 vaccine for adults due to the risk of a rare blood clotting syndrome. The J&J shot is authorized for those aged 18 and above and is one of the three COVID-19…… [Full Story]
Health Benefits of a Cold Shower
Experimental COVID Vaccine Pill Protects Against Infection, Limits Transmission
Obesity May Reduce Effectiveness of COVID Vaccine
Study Uncovers Clues to Rise in Uterine Cancer Death Rates
MHProNews has pioneered in our profession several reporting elements that keep our regular and attentive readers as arguably the best informed in the manufactured housing industry. Among the items shared after 'every business day' (when markets are open) is our left-right headline recap summary. At a glance in two to three minutes, key 'market moving' news items are covered from left-of-center CNN Business and right-of-center Newsmax. "We Provide, You Decide." © Additionally, MHProNews provides expert commentary and analysis on the issues that others can't or won't cover that help explain why manufactured housing has been underperforming during the Berkshire era while an affordable housing crisis and hundreds of thousands of homeless in America rages on. These are "Industry News, Tips, and Views Pros Can Use" © features and others made and kept us the runaway #1 in manufactured housing trade publisher for a dozen years and counting.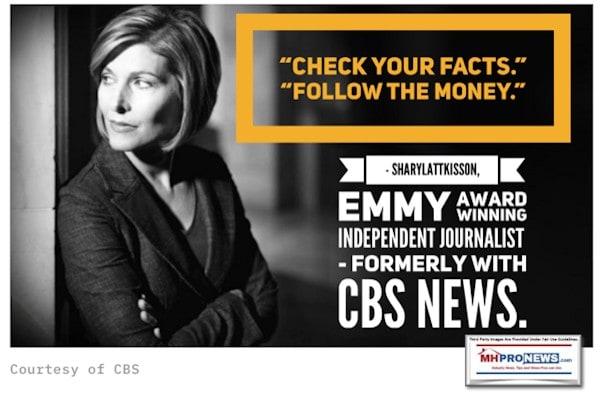 Manufactured Housing Industry Investments Connected Equities Closing Tickers
Some of these firms invest in manufactured housing, or are otherwise connected, but may do other forms of investing or business activities too.
NOTE: The chart below includes the Canadian stock, ECN, which purchased Triad Financial Services, a manufactured home industry lender
NOTE: Drew changed its name and trading symbol at the end of 2016 to Lippert (LCII).
NOTE: Deer Valley was largely taken private, say company insiders in a message to MHProNews on 12.15.2020, but there are still some outstanding shares of  the stock from the days when it was a publicly traded firm.  Thus, there is still periodic activity on DVLY.
Manufactured Home Communities (a.k.a. 'Mobile Home Parks' – SIC) – Exploring UMH Properties; Fellow Manufactured Housing Institute Member Yes! Communities Suits and Settlements; plus MH Markets Updates
'Announcing!' 'Manufactured Community Owners' Association of America' 'Finally Bringing Fight To Manufactured Home Community Sector of the Industry' – plus Sunday Weekly Manufactured Housing Headlines Review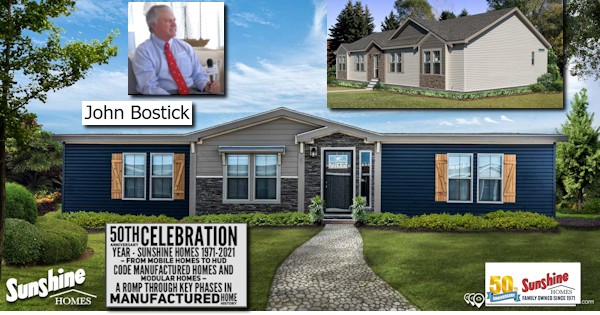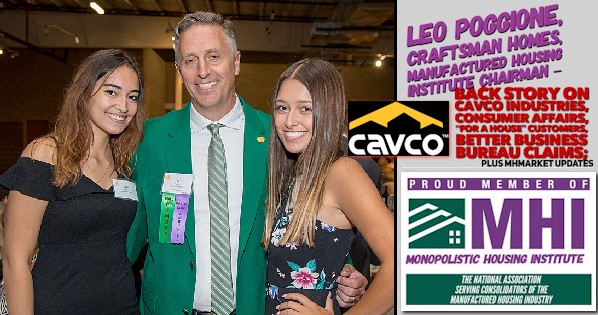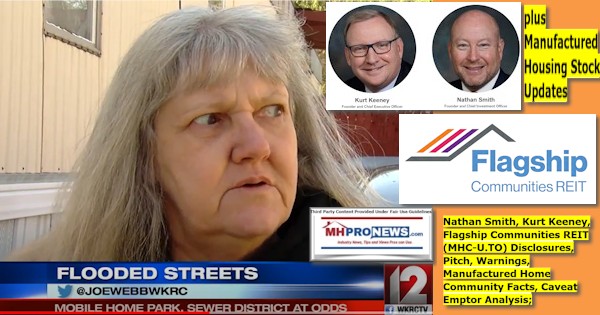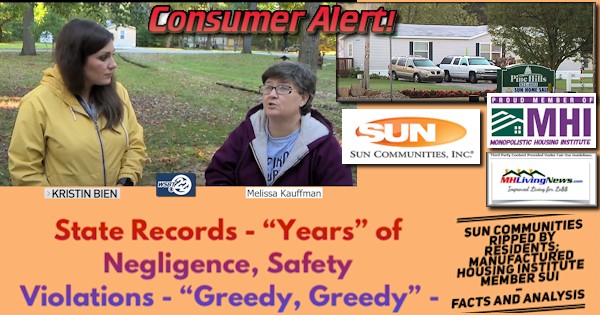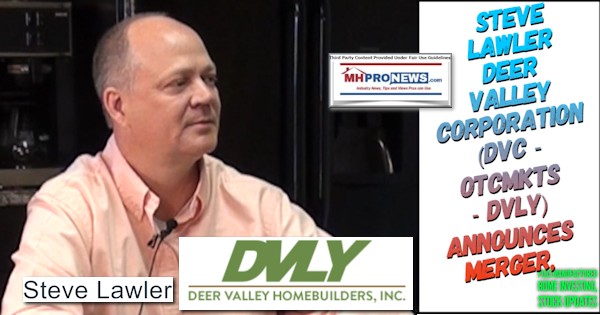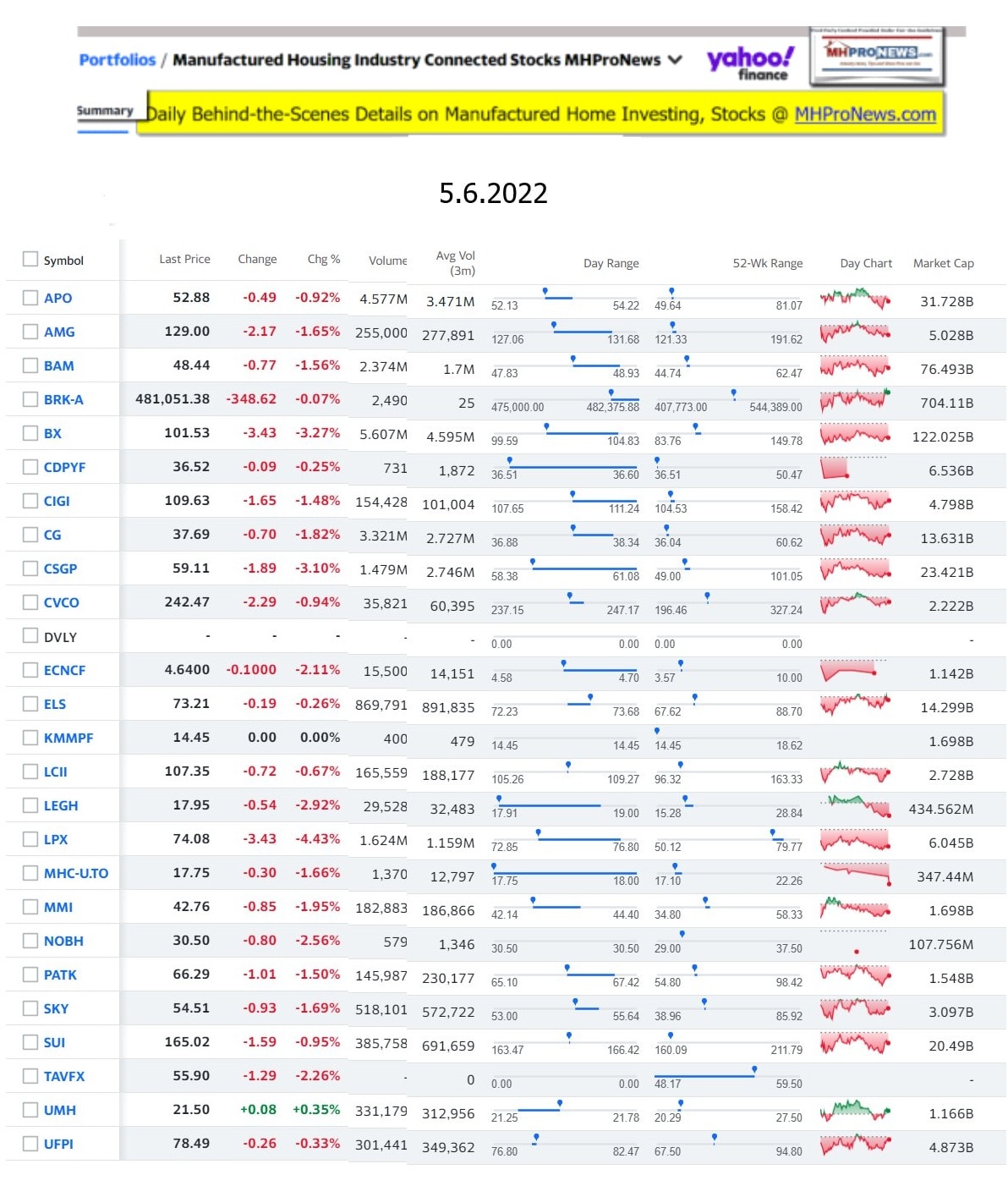 2022

…

Berkshire Hathaway is the parent company to Clayton Homes, 21st Mortgage, Vanderbilt Mortgage and other factory-built housing industry suppliers.


·

LCI Industries, Patrick, UFPI, and LP each are suppliers to the manufactured housing industry, among others.




·

AMG, CG, and TAVFX have investments in manufactured housing related businesses.

For

insights from third-parties and clients about our publisher

, click here.


Enjoy these 'blast from the past' comments.

MHProNews. MHProNews – previously a.k.a. MHMSM.com – has celebrated our 11th year of publishing and have completed over a dozen years of serving the industry as the runaway most-read trade media.
Sample Kudos over the years…
It is now 12+ years and counting…
Learn more about our evolutionary journey as the industry's leading trade media, at the report linked below.
· For expert manufactured housing business development or other professional services, click here.
· To sign up in seconds for our industry leading emailed headline news updates, click here.

Disclosure. MHProNews holds no positions in the stocks in this report.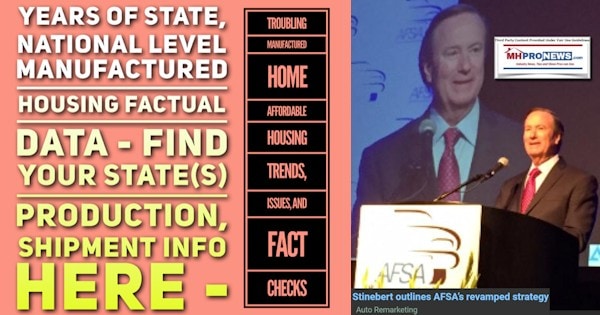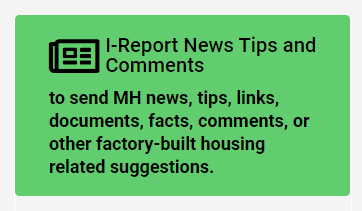 That's a wrap on this installment of "News Through the Lens of Manufactured Homes and Factory-Built Housing" © where "We Provide, You Decide." © (Affordable housing, manufactured homes, stock, investing, data, metrics, reports, fact-checks, analysis, and commentary. Third-party images or content are provided under fair use guidelines for media.) (See Related Reports, further below. Text/image boxes often are hot-linked to other reports that can be access by clicking on them.)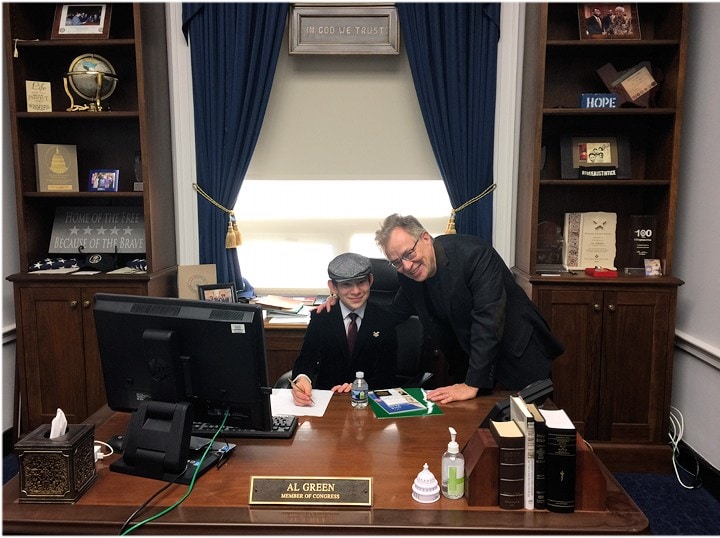 By L.A. "Tony" Kovach – for MHProNews.
Tony earned a journalism scholarship along with numerous awards in history. There have been several awards and honors and also recognition in manufactured housing. For example, he earned the prestigious Lottinville Award in history from the University of Oklahoma, where he studied history and business management. He's a managing member and co-founder of LifeStyle Factory Homes, LLC, the parent company to MHProNews, and MHLivingNews.com. This article reflects the LLC's and/or the writer's position and may or may not reflect the views of sponsors or supporters.