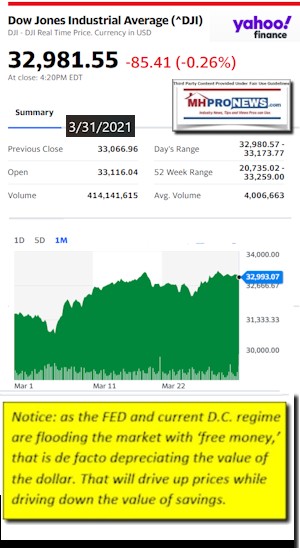 Ask many manufactured housing veterans if they think that their industry is misunderstood, and do not be surprised when they casually answer 'yes.' So, information accuracy matters to manufactured home professionals, as well as to all other professions.
Even that brief predicate sets the stage for new research by Edelman on what they call a "Raging Infodemic," a play on words for the pandemic that has swept the world known as COVID19, the Wuhan Virus, the CCP virus, coronavirus, etc.
One of many takeaways from their research is that their is a growing hunger for understanding issues that influence people's lives. If so, that's good news.
That hunger for understanding exists among 'highly informed – educated, motivated people' – but also among the 'masses,' says Edelman.  More detail on that later.
Thus, Edelman research on the "crisis" in "information" and "trust" are interesting and potentially useful to our profession and to the American nation in a broader sense for several reasons. But prior to diving into specifics of Edelman's March 2021 research, it is useful to set the stage about the company and their political slant.
"About Edelman" says that "Edelman is a global communications firm that partners with businesses and organizations to evolve, promote and protect their brands and reputations." To Edelman, citizenship isn't necessarily a matter of patriotism, rather "Citizenship is like any other business strategy. It touches every part of the organization and contributes to building stakeholder trust. Our own citizenship journey since 2010 underscores this and explains why citizenship and sustainability increasingly permeate every aspect of our operation." One must keep in mind that arguably left-leaning Edelman takes a literally globalist approach; once more, quoting their website: "Edelman has been a proud participant in the United Nations Global Compact since March 2001, and I am proud to affirm our continued support for the 10 principles of the Compact with respect to Human Rights, Labor Rights, Environment, and Anti-Corruption."
That may sound good, but one should keep in mind that beyond during research they are a 'communications firm' that tries to project a good brand image.
Citing author Francis Fukuyama, Edelman said that: "In The End of History, he [Fukuyama] famously claimed that the liberal democratic system had conquered rival ideologies like hereditary monarchy, fascism, and communism to become "the final form of human government" and as such constituted "the end of history."
Against that backdrop, they explained the genesis for their annual research. "We conceived the Edelman Trust Barometer in 2000 as a direct response to the "Battle in Seattle," when non-governmental organizations stormed the World Trade Organization to protest globalization as an unfair distribution of wealth. The initial study polled opinion shapers in the U.S., U.K., France, Germany, and Australia on their trust in NGOs relative to media, government and business. We were stunned to learn that NGOs were the most trusted institution in the world (now no longer the case), a clear sign of discontent with the effectiveness of traditional leadership."
Ponder that statement. Edelman in so many words has said that they are globalists, by their clear statement supporting U.N vs. U.S. Constitutional values. It was in essence a rejection in Seattle in 2000's "Battle in Seattle" when protestors "stormed the World Trade Organization to protest globalization as an unfair distribution of wealth" that Edelman decided to study (poll) – and arguably hope to 'shape' such issues – which once more, is what a global communications and brand-conscious firm is about. Did they poll the public? In their own words what they did instead following that "Battle in Seattle" was: "The initial study polled opinion shapers in the U.S., U.K., France, Germany, and Australia on their trust in NGOs relative to media, government and business." They polled various types of leaders to shape the opinions of others. Cleverly word smithed, but there it is from their own website.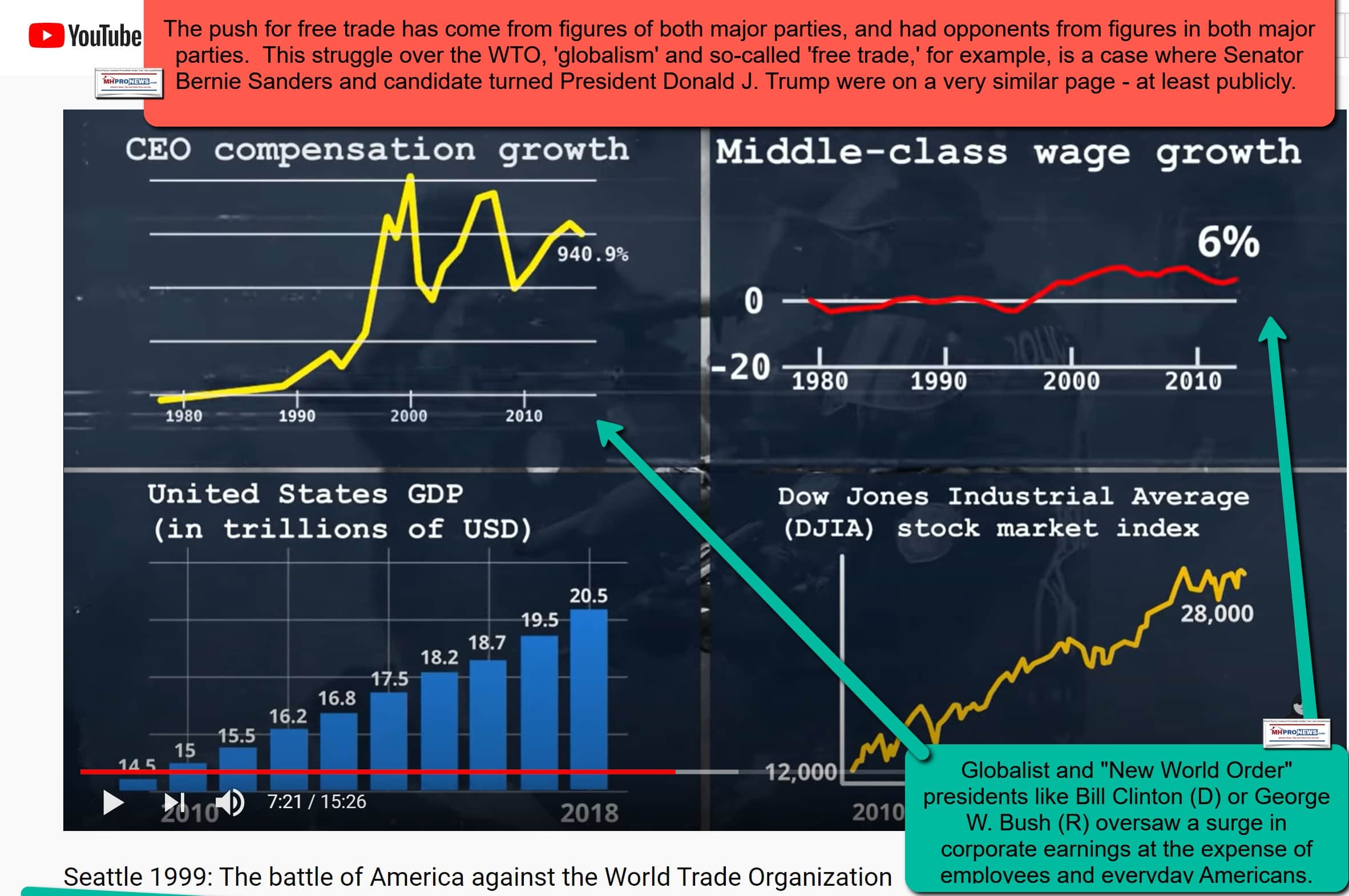 A video with lots of period footage of that outrage that arose during and since that 2000 "Battle in Seattle" is shown below. The narrator explains how so-called 'free trade' tends to undermine the interests of American workers. The narrator also stresses how little accountability or transparency there is for U.S. citizens in the WTO process. Doesn't that make sense? After all, where is the greater access for an everyday citizen? At his local city or state? After all, how 'accessible' are members of Congress when someone is living more than a few hours drive away?  Note that in the video clip below – at about the 5 minute mark – Bill Gates in a period clip is seen chatting with his WTO peers. Apple's smiling Tim Cook is shown a about 2 minutes later shaking hands with Communist China's leader. Put differently, Gates and his peers have been involved in these globalist push and policies for decades. 
That video above reveals that both developing country workers and U.S. – or other 'developed' country workers are arguably harmed by the push for 'free trade." At about 13 minutes, the video explains that protestors often felt that the WTO was un-democratic. 
That said, understanding the aims and bias of Edelman's research is obviously as necessary as understanding the bias from left-leaning CNN Business and/or right-leaning Newsmax in our left-right weeknight headline recap.  Slides and some quotes from Edelman's research sheds light on several items that will be our featured focus tonight.
Before pivoting toward tonight's featured focus segment – and for the benefit our growing numbers of new readers – a few quick evening/nightly market report insights.
Every business evening/night, MHProNews provides a bullet list of left-right news headlines from CNN Business and Newsmax. In a matter of moments, savvy professionals can see at a glance news headlines and views across the political spectrum.
This is a time saving and insightful way to quickly grab insights from across the left-right divide.  It is a useful at-a-glance opportunity for those who are hooked on this market-nightly feature.
Our featured focus follows the quotable quotes, periodic political cartoons, those left-right headlines, and two of our three market summary graphics as reported at the closing bell.
After the featured focus, are some recent/related report links and the third manufactured housing focused stock equities graphic. There are some additional items that include the free signup for the manufactured housing industry's x2 weekly emailed news to the most-read trade publication in our profession:
On a mixed day for the markets, the results for manufactured home connected equities was also mixed.  That noted, let's advance toward our featured focus and that market snapshot at the closing bell.
Quotes That Shed Light – Industry, American, Social, National Issues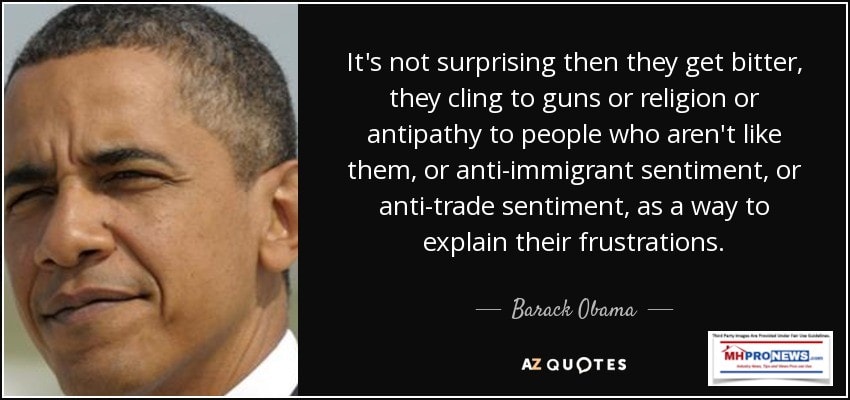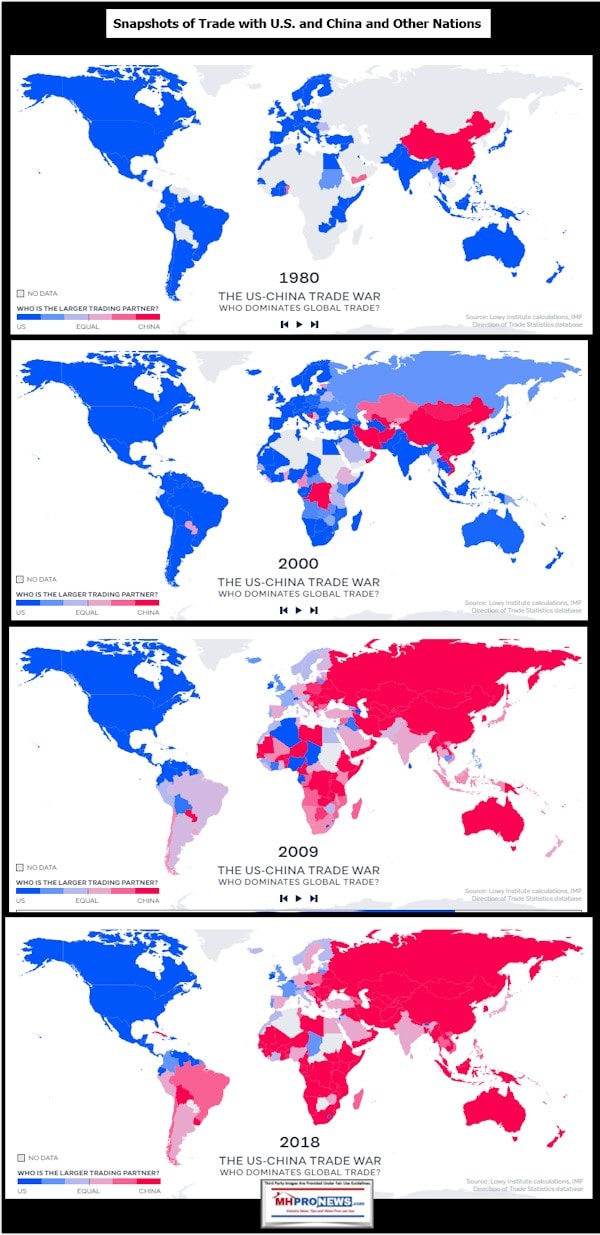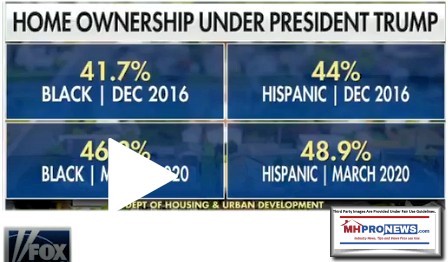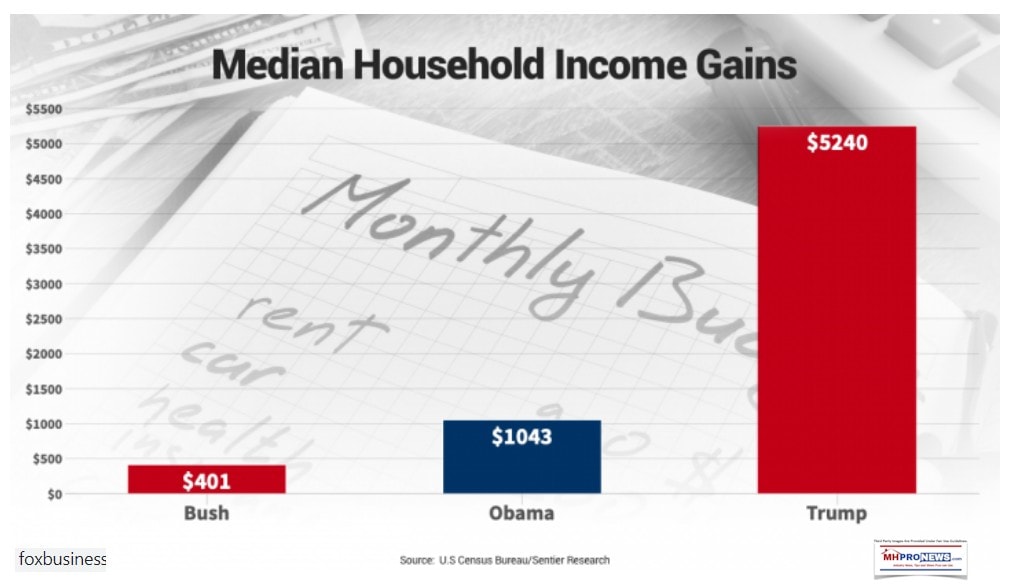 Headlines from left-of-center CNN Business
A star is born
This little-known Japanese fruit now has a cult following, thanks at least in part to 'fruit influencers'
Georgia-based companies, like Delta and Coca-Cola, face calls for boycotts over voting bill
Jamie Dimon speaks out on voting rights as many CEOs remain silent
LIVE UPDATES Chamber of Commerce slams Biden's tax hikes
How Biden's infrastructure plan could create a jobs boom — in fossil fuels
Infrastructure is President Biden's next focus. Here's what that means
A botched IPO signals that the "everything wins" rally could be in trouble
Robinhood is getting rid of one of its most controversial features
Opinion: Raising this tax would make the ultra-rich pay their fair share
Huggies diapers and Scott toilet paper may soon get more expensive
The world's biggest smartphone maker lost its crown within months. Here's why
Goodbye empty middle seats. Delta is selling the whole plane starting May 1
Another major bank has reportedly jumped on the bitcoin bandwagon
VSS Imagine, the first SpaceShip III in the Virgin Galactic fleet.
Virgin Galactic unveils its newest space plane
Black Fortune 500 executives want companies to fight Republican voting restrictions
An employee stands next to a screen displaying Nintendo game character Mario at a Nintendo store in Tokyo on November 5, 2020, after the gaming giant said its first-half net profit soared 243.6 percent on-year.
Super Mario Bros fans are panicking over rumors that Mario is going to die
RACE TO SPACE
SpaceX Mars rocket prototype explodes during test flight
Billionaire invites 8 people to join SpaceX mission
SpaceX Mars rocket nails landing but explodes on pad
A third of active satellites in the sky owned by SpaceX
SpaceX just got a big contract for a Moon space station
A COMPLICATED TRAFFIC JAM
The refloated container ship Ever Given on the Suez Canal, Egypt on March 29, 2021. The massive container ship Ever Given has been successfully refloated after being stranded in the Suez Canal for almost a week, Egypt's Suez Canal Authority SCA said on Monday.
The Suez fiasco raises questions over if ships have simply become too large
The backlog could disrupt supplies for months
How the Suez blockage will impact your wallet
Video shows effort to release stuck ship
Why blocking the Suez Canal could get costly
Headlines from right-of-center Newsmax 
Scott Perry: Biden Infrastructure Plan Won't Get Bipartisan Support
The Biden Presidency
Trump Slams Biden Plan: 'Largest Tax Hike in American History'
Progressives Want Infrastructure Plan to Include $10T for Climate
Chamber Slams Tax Hikes in Infrastructure Proposal
Blinken Reaffirms Trump-Era Ruling on Hong Kong Autonomy
Biden Administration Quietly Ramping Up Aid to Palestinians
Biden's $2T Infrastructure Plan Targets Business With Tax Hikes
GOP Legislators Rip Reported Plan to Repeal Iran Sanctions
Cruz: Biden, Harris 'Disregard' Border Crisis 'They Created'
Reversing Trump, Pentagon to Release New Transgender Policy
Biden to Let Trump's H1-B Visa Ban Expire in Win for Big Tech
State, Local Deduction Is Coming Back, Top Democrats Say
Ex-ICE Director Homan: Biden Designed Surge to Open Borders
Newsfront
Pfizer Says Its COVID-19 Vaccine Protects Younger Teens
Pfizer announced Wednesday that its COVID-19 vaccine is safe and strongly protective in kids as young as 12, a step toward possibly beginning shots in this age group before they head back…
Related Stories
COVID-19 Third Leading Cause of US Deaths in 2020 After Heart Disease, Cancer
Republicans Push Back Against COVID-19 Vaccine Passports
Wisconsin Supreme Court Strikes Down Governor's Mask Mandate
France: 3-Week National School Closure, Domestic Travel Ban Amid Virus Surge
AOC Fires Border Crisis Salvos, Blames 'White Supremacy,' 'Climate'
Alexandria Ocasio-Cortez is raising eyebrows on social media for
Schwarzenegger Warns Newsom Not to Dismiss California Recall
Schwarzenegger Warns Newsom Not to Dismiss California Recall
Former California Gov. Arnold Schwarzenegger on Wednesday warned the
The State, Local Deduction Is Coming Back, Top Democrats Say
Top Democrats say the SALT deduction cap will soon be history,
Russia's Navalny Announces Start of Prison Hunger Strike
Russian opposition leader Alexei Navalny has started a hunger strike
'Sneaky' Carbon Tax Could Help Fund Democrats' Progressive Agenda
A carbon tax could be one of the next items on Democrats' agenda as
Putin's Spies 'Really Don't Care' If They Get Caught
Vladimir Putin's Russian spies are getting more and more brazen,
AP: Newsmax Keeps Its New Audience, 'Very Strong Position'
The trajectory of the conservative network Newsmax is a clear example
Trump Slams Biden Plan: 'Largest Tax Hike in American History'
Joe Biden's radical plan to implement the largest tax hike in
Facebook, Instagram Censor Trump Interview Video Off Platforms
The "canceling" of former President Donald Trump continued on
McCarthy: Pelosi Wants Miller-Meeks Out to Consolidate Own Power
House Speaker Nancy Pelosi is considering the removal of Rep.
Cuomo Signs NY Marijuana Bill, With Sales Due as Soon as 2022
New York is set to become the nation's second-largest legal marijuana
Israel's President Calls for New Alliances to Solve Deadlock
President Reuven Rivlin expressed his frustration with Israel's
Reversing Trump, Pentagon to Release New Transgender Policy
The Pentagon on Wednesday will sweep away Trump-era policies that
Trump Campaign's NDA 'Unenforceable,' Judge Rules
A federal judge ruled Tuesday that a non-disclosure agreement signed
Georgia Gov. Kemp: Voting Law Slams a 'Power Grab' to Pass HR 1
Criticism of Georgia's new voting rules bill is "outrageous" because
Gaetz: Allegation an 'Extortion Scheme' by Ex-DOJ Official
A New York Times report about Rep. Matt Gaetz traveling for a sexual
Apple to Build Battery-Based Solar Energy Storage Project in California
US Home Sales Tumble, Now Lag Year-Ago Pace
The number of Americans who signed contracts to buy homes last month
Supreme Court Weighs NCAA Athlete Compensation Dispute
The U.S. Supreme Court on Wednesday is set to consider the National
US Companies Add Most Jobs Since September, ADP Data Show
S. private employers in March added the most jobs in six months,
BBC Correspondent Leaves China After Government Threats Over Reporting
A veteran BBC correspondent whose coverage angered China has left the
China Deflects Questions After WHO Chief Revives Lab Leak Theory
China deflected questions over an investigation into the origins of
Biden to Let Trump's H1-B Visa Ban Expire in Win for Big Tech
President Joe Biden plans to allow a pandemic-related ban on visas
Experts: COVID-19 Mutations May Render Vaccines Ineffective Within a Year
A survey, published Tuesday, with 77 epidemiologists, virologists and
12-Year-Old Boy of Aurora, Colorado Brain Dead After TikTok 'Blackout Challenge'
Joshua Haileyesus, a 12-year-old from Aurora, Colorado, was found
Gordon Liddy, Watergate Mastermind, Dead at 90
Gordon Liddy, a mastermind of the Watergate burglary and a radio
Hot Housing Market Not Cooling Off: One House Even Received 88 Offers
Far too few people who want to sell or buy a home understand what it
French Politician: White People Should 'Keep Quiet' in Meetings About Discrimination
A French politician who serves in the mayor of Paris' administration
Finance
As the Boys of Summer Return, US Economy Holds Its Breath
The Texas Rangers plan to welcome a capacity crowd of about 40,000 for their Major League Baseball home opener on April 5. In the nation's capital, meanwhile, attendance at the Washington Nationals' first game of the season will be capped at 5,000, roughly 12% of…
Gold Pullback Creates Long-Term Buying Opportunities
US Climate Groups Call on Kerry to Shut Off Wall Street Funds
US Home Prices Soared in January by Most in 7 Years
Insurers Were Hit by $89B of Disaster Losses Last Year
Health
Obesity Tied to Shorter Survival in Cancer Patients
Obesity may shorten the lives of patients with certain types of cancers, but not others, a new research review concludes…
Canadian Doctors Baffled by Mysterious Brain Disease
Black Adults Face 4 Times the Odds for Stroke as Whites
Survived a Heart Attack? Long Work Hours Raise Your Odds for Another
When Pot Use Starts in Teens, Drug Addiction More Likely: Study
Market Indicator Closing Summaries – Yahoo Finance Closing Tickers on MHProNews…
Featured Focus –
Where Business, Politics and Investing Can Meet
Edelman's statement about their latest research on trust among various institutions included this snapshot. Once more, Edelman is clearly advocating, not just reporting. That's not a slam per se. It is rather a key to understanding some of what they present.
"Emerging from Information Bankruptcy:
The Way Forward
Trust remains the most important currency in lasting relationships between the four institutions studied and their various stakeholders. Particularly in times of turbulence and volatility, trust is what holds society together and where growth rebuilds and rebounds. Every institution must play its part in restoring society and emerging from information bankruptcy:"
Among the points Edelman made is that trust in information from business, nonprofits, government, and media are all down. That said, people want to understand – that desire is up.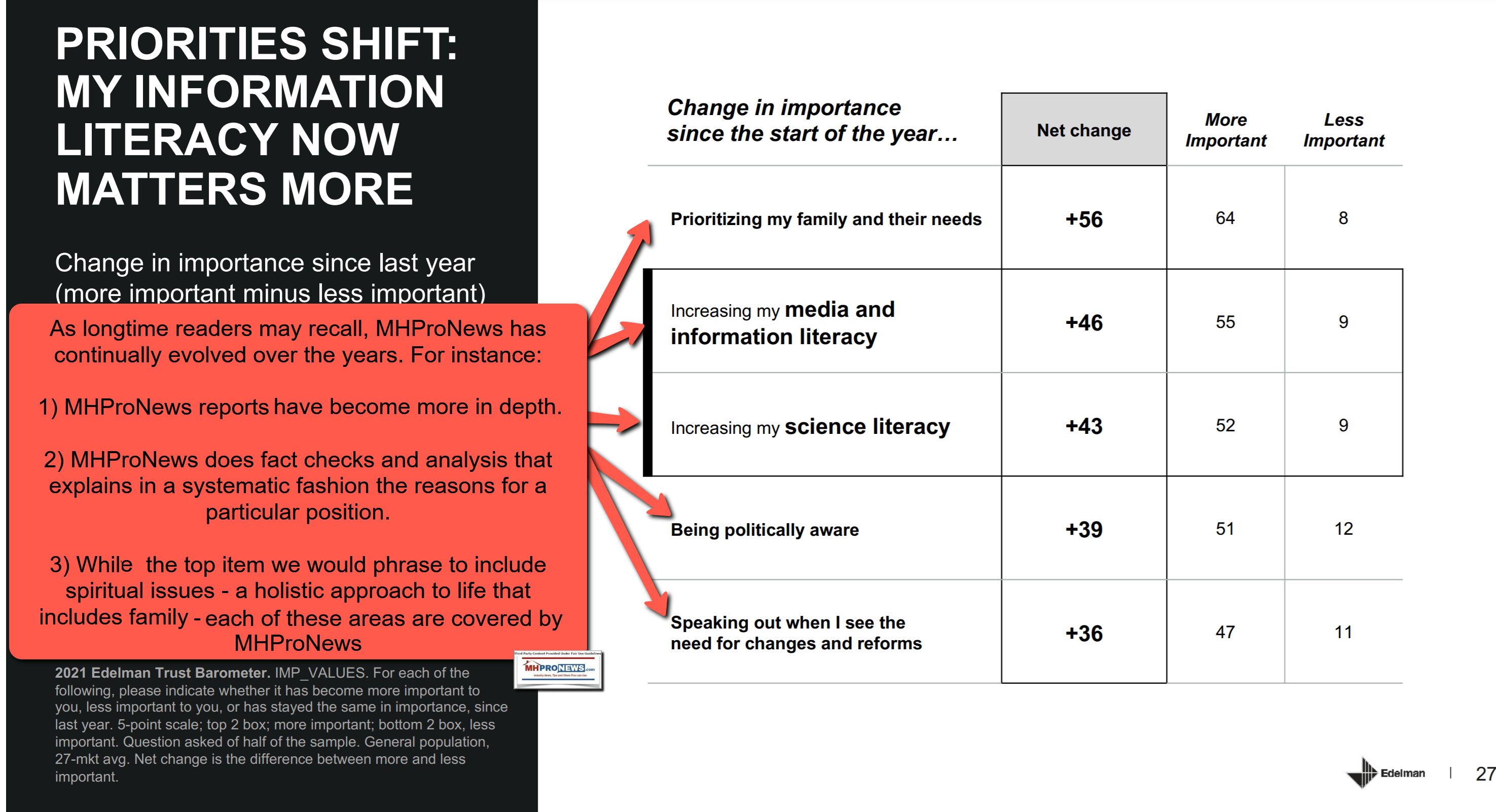 Their research also indicated that repetition of information is one way that 'sells' an idea. They did not in that context appear to care if the information was accurate or not. That goes to the point of propaganda and media manipulation MHProNews has been reporting on for years.
That said, people are seeking greater understanding (see graphic above the prior paragraph). MHProNews monitors feedback as well as site data. It is clear that there is a strong, steady audience that finds the reports as relevant and useful, because the audience keeps coming back for more.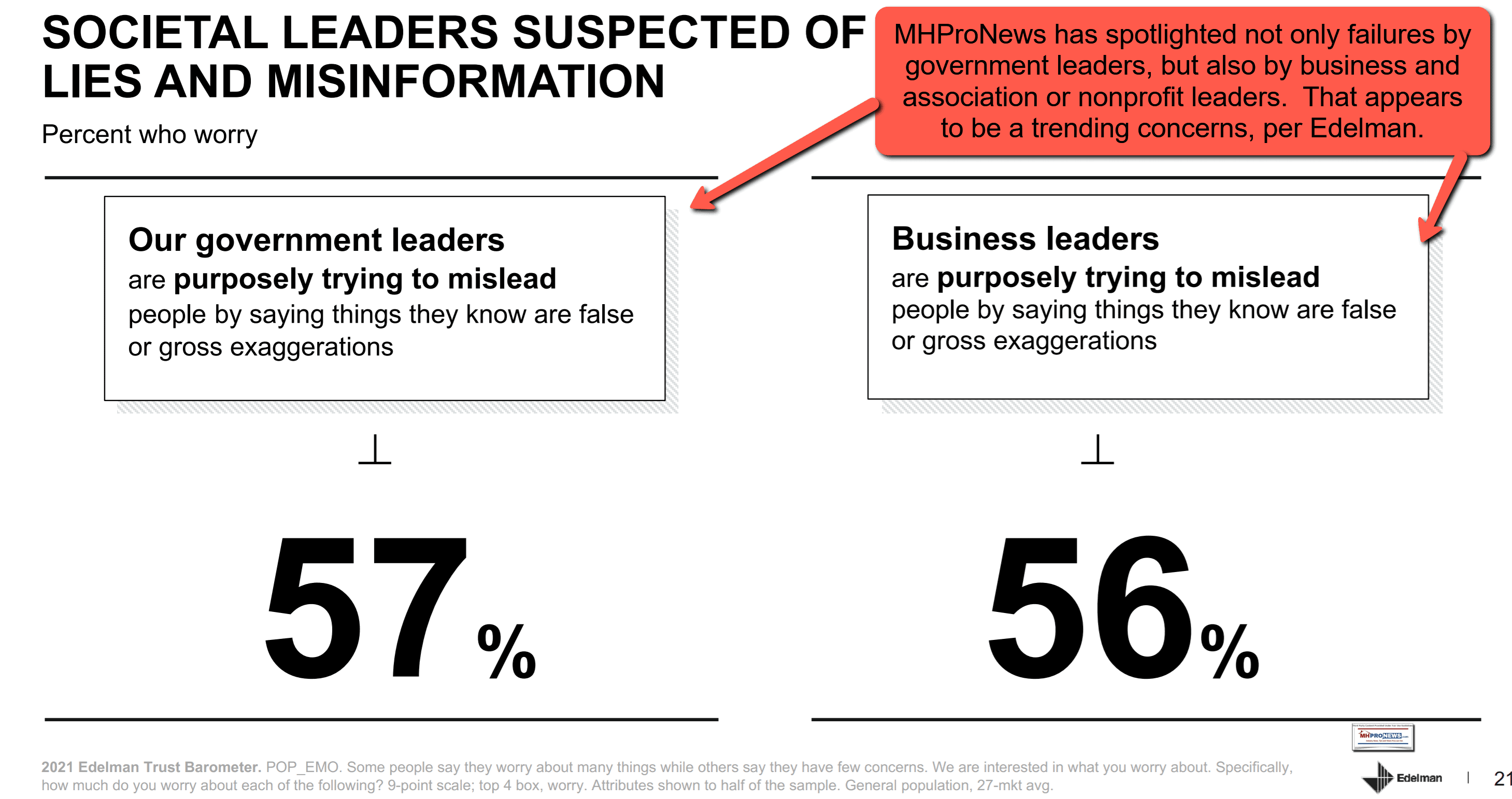 That should mean, to thinking people, that the threat is to be taken seriously and acted upon accordingly. This next graphic tends to confirm prior reports by MHProNews from sources such as Glenn Greenwald.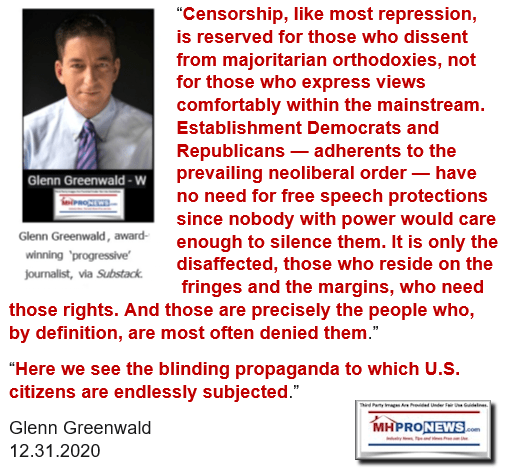 Put differently, some aspects of the Edelman report – from a pro-globalist viewpoint – tends to confirm several reports by MHProNews, like the one linked above and the first two linked below. Why should there be 'trust' when the billionaires are forcing their views and benefits onto so much of society? More from this Edelman research in the near term.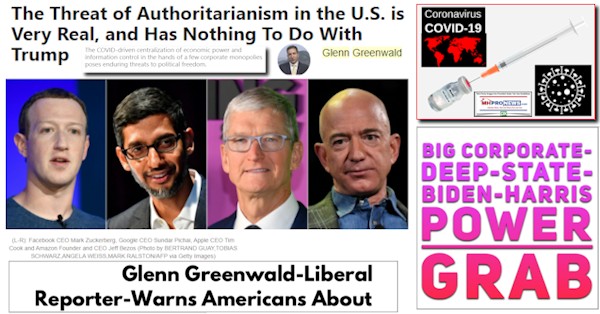 Related, Recent, and 'Read-Hot' Reports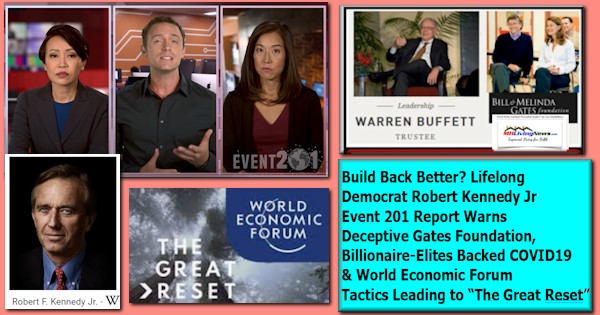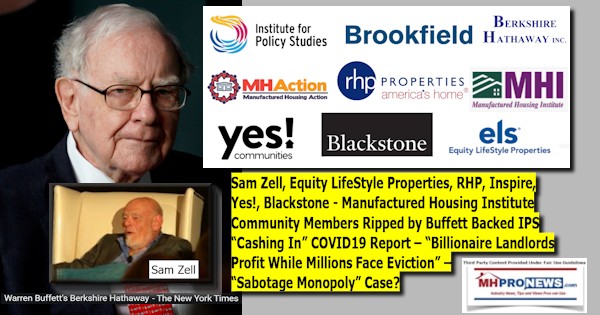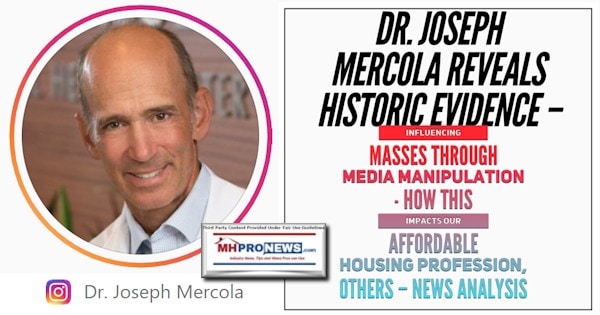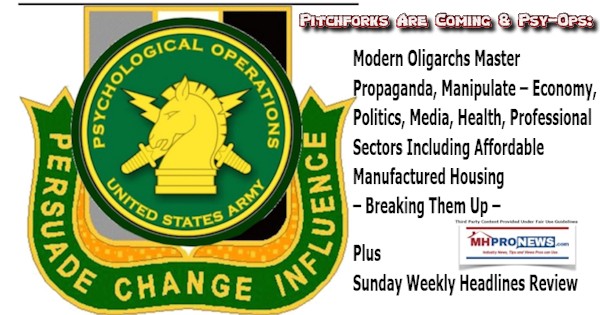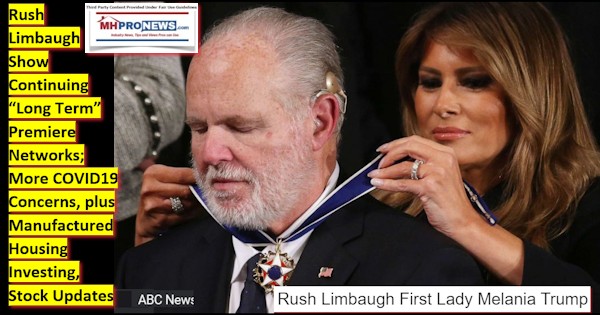 This report below is still one of the most-read reports on MHLivingNews.
It has stood the test of time with well documented insights.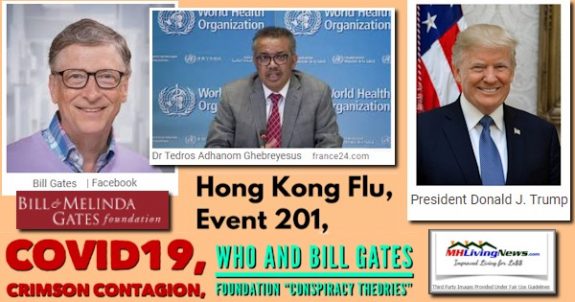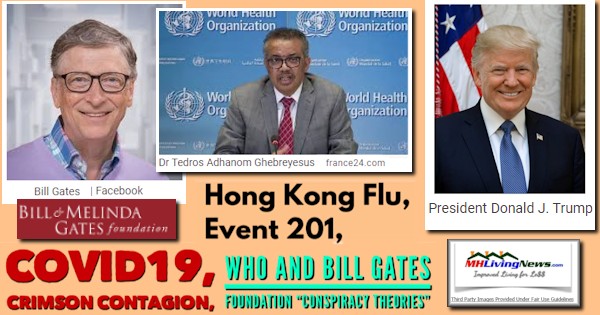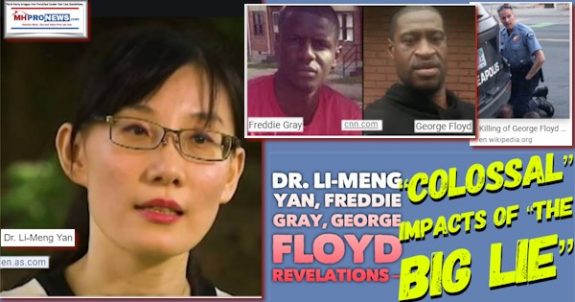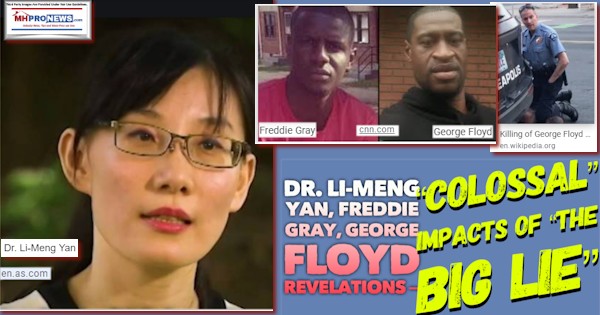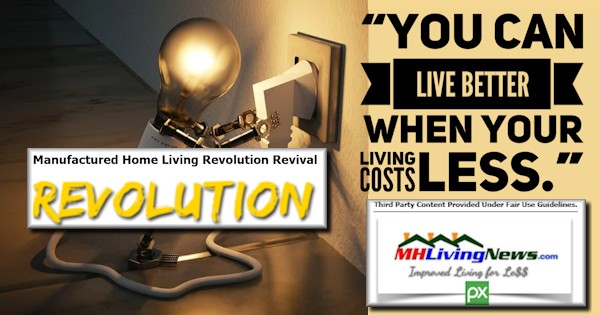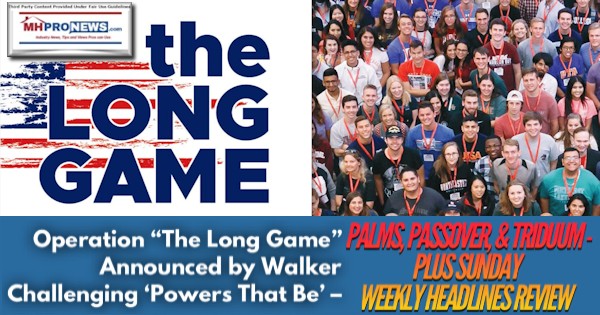 Manufactured Housing Industry Investments Connected Closing Equities Tickers
Some of these firms invest in manufactured housing, or are otherwise connected, but may do other forms of investing or business activities too.
NOTE: The chart below includes the Canadian stock, ECN, which purchased Triad Financial Services, a manufactured home industry lender
NOTE: Drew changed its name and trading symbol at the end of 2016 to Lippert (LCII).
NOTE: Deer Valley was largely taken private, say company insiders in a message to MHProNews on 12.15.2020, but there are still some outstanding shares of  the stock from the days when it was a publicly traded firm.  Thus, there is still periodic activity on DVLY.
Spring 2021…
Berkshire Hathaway is the parent company to Clayton Homes, 21st Mortgage, Vanderbilt Mortgage and other factory built housing industry suppliers.
· LCI Industries, Patrick, UFPI, and LP each are suppliers to the manufactured housing industry, among others.
· AMG, CG, and TAVFX have investments in manufactured housing related businesses. For insights from third-parties and clients about our publisher, click here.
Enjoy these 'blast from the past' comments.
MHProNews. MHProNews – previously a.k.a. MHMSM.com – has celebrated our 11th year of publishing, and is starting our 12the year of serving the industry as the runaway most-read trade media.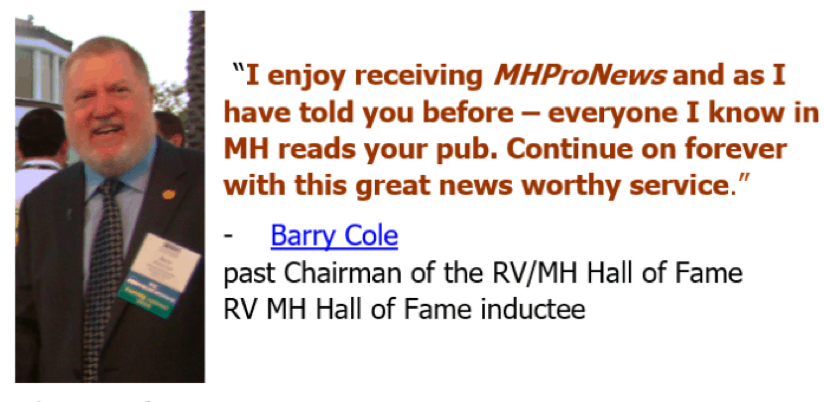 Sample Kudos over the years…
It is now 11+ years and counting…
Learn more about our evolutionary journey as the industry's leading trade media, at the report linked below.
· For expert manufactured housing business development or other professional services, click here.
· To sign up in seconds for our industry leading emailed headline news updates, click here.

Disclosure. MHProNews holds no positions in the stocks in this report.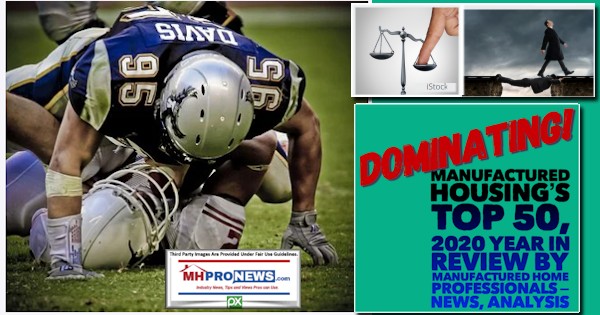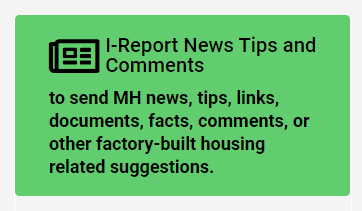 That's a wrap on this installment of "News Through the Lens of Manufactured Homes and Factory-Built Housing" © where "We Provide, You Decide." © (Affordable housing, manufactured homes, stock, investing, data, metrics, reports, fact-checks, analysis, and commentary. Third-party images or content are provided under fair use guidelines for media.) (See Related Reports, further below. Text/image boxes often are hot-linked to other reports that can be access by clicking on them.)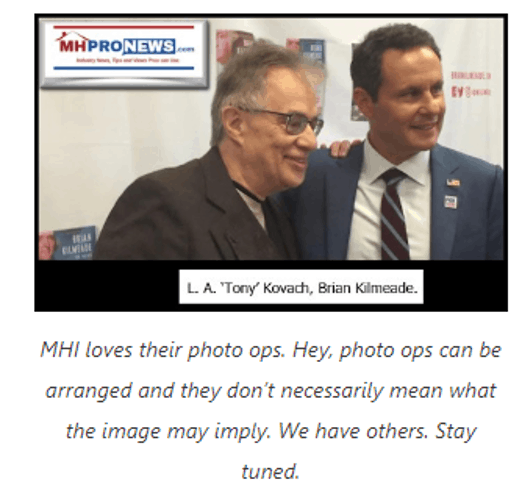 By L.A. "Tony" Kovach – for MHLivingNews.com.
Tony earned a journalism scholarship and earned numerous awards in history and in manufactured housing. For example, he earned the prestigious Lottinville Award in history from the University of Oklahoma, where he studied history and business management. He's a managing member and co-founder of LifeStyle Factory Homes, LLC, the parent company to MHProNews, and MHLivingNews.com. This article reflects the LLC's and/or the writer's position, and may or may not reflect the views of sponsors or supporters.