The #2 manufactured home builder, Skyline Champion (SKY), metaphorically and symbolically 'kissed the ring' of Berkshire Hathaway (BRK) on 8.2.2022 by using their BusinessWire service to publish their first quarter 2023 fiscal results. That will be provided below, followed by additional information, more MHProNews analysis and commentary in brief.
Skyline Champion Announces First Quarter Year Fiscal 2023 Results
August 02, 2022 04:41 PM Eastern Daylight Time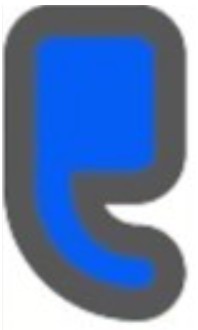 TROY, Mich.–(BUSINESS WIRE)–Skyline Champion Corporation (NYSE: SKY) ("Skyline Champion") today announced financial results for its first quarter ended July 2, 2022 ("fiscal 2023").
First Quarter Fiscal 2023 Highlights (compared to First Quarter Fiscal 2022)
Net sales increased 42.3% to $725.9 million
U.S. homes sold increased 6.9% to 6,813
Total backlog increased 14.1% to $1.4 billion
Average selling price ("ASP") per U.S. home sold increased 35.1% to $97,000
Gross profit margin expanded by 970 basis points to 31.6%
Net income increased by 173.1% to $117.2 million
Earnings per share ("EPS") increased to $2.04 from $0.75
Adjusted EBITDA increased 159.4% to $162.7 million
Adjusted EBITDA margin expanded by 1,010 basis points to 22.4%
Net cash provided by operating activities of $47.4 million during the quarter
"I am excited to report another strong quarter of sales and earnings growth," said Mark Yost, Skyline Champion's President and Chief Executive Officer. "Our growth and improved profitability levels continue to be driven by the demand for our homes and our team's ability to increase production levels. The ongoing efforts to deliver better homes faster through streamlining product offerings and investments in capacity and people are paying off as we sequentially reduced our backlog and improved delivery times to our customers. We expect awareness of our housing solutions to continue to increase given the tighter economic environment and challenges within the traditional site-built home market. Innovation is a priority as we continue to improve the process of building and buying a home for our customers, reinforcing our ability to capture the new growth opportunities that are emerging."
First Quarter Fiscal 2023 Results
Net sales for the first quarter fiscal 2023 increased 42.3% to $725.9 million compared to the prior-year period. The number of U.S. homes sold in the first quarter fiscal 2023 increased 6.9% to 6,813. Volume growth during the quarter was driven by increased shipments from improved production levels. The ASP per U.S. home sold increased 35.1% to $97,000 due to the mix of units sold and price increases to offset inflation in materials, labor and transportation costs. The number of Canadian factory-built homes sold in the quarter decreased to 352 homes compared to 385 homes in the prior-year period due to the timing of home shipments. Total backlog for Skyline Champion was $1.4 billion as of July 2, 2022, compared to $1.2 billion as of July 3, 2021. Backlog increased primarily due to higher average selling prices per home, partially offset by increased production and moderation of order rates.
Gross profit increased by 105.6% to $229.3 million in the first quarter fiscal 2023 compared to the prior-year period. Gross profit margin was 31.6% of net sales, a 970-basis point expansion compared to 21.9% in the first quarter fiscal 2022. The ongoing improvement in gross profit margin is being driven by higher volumes, pricing, operational efficiencies, and product mix, including sales to the Federal Emergency Management Agency during the quarter.
Selling, general, and administrative expenses ("SG&A") in the first quarter fiscal 2023 increased to $72.3 million from $54.0 million in the same period last year. SG&A as a percentage of net sales decreased 60 basis points to 10.0%. Higher volumes, increased profitability, and fixed cost leverage during the quarter more than offset higher compensation expenses, additional investments in capacity and the ongoing investments in the enhanced customer buying experience.
Net income increased by 173.1% to $117.2 million for the first quarter fiscal 2023 compared to the prior-year period. The increase in net income was driven by the increase in sales volume, pricing, and operating leverage.
Adjusted EBITDA for the first quarter fiscal 2023 increased by 159.4% to $162.7 million compared to the first quarter fiscal 2022 driven by an increase in net sales and improved profitability. Adjusted EBITDA margin expanded by 1,010 basis points to 22.4% due to higher sales and continued operational improvements increasing the leverage of fixed costs.
As of July 2, 2022, Skyline Champion had $463.8 million of cash and cash equivalents.
Conference Call and Webcast Information:
Skyline Champion management will host a conference call tomorrow, August 3, 2022, at 9:00 a.m. Eastern Time, to discuss Skyline Champion's financial results and an update on current operations.
Investors and other interested parties can listen to a webcast of the live conference call by logging onto the Investor Relations section of Skyline Champion's website at http://skylinechampion.com. The online replay will be available on the same website immediately following the call.
The conference call can also be accessed by dialing (844) 826-3033 (domestic) or (412) 317-5185 (international). A telephonic replay will be available approximately two hours after the call by dialing (844) 512-2921, or for international callers, (412) 317-6671. The passcode for the live call and the replay is 10169402. The replay will be available until 11:59 P.M. Eastern Time on August 17, 2022.
About Skyline Champion Corporation:
Skyline Champion Corporation (NYSE: SKY) is the largest independent, publicly traded, factory-built housing company in North America and employs approximately 8,700 people. With more than 70 years of homebuilding experience and 42 manufacturing facilities throughout the United States and western Canada, Skyline Champion is well positioned with a leading portfolio of manufactured and modular homes, ADUs, park-models and modular buildings for the single-family, multi-family, and hospitality sectors.
In addition to its core home building business, Skyline Champion provides construction services to install and set-up factory built homes, operates a factory-direct retail business with 30 retail locations spanning the southern United States, and operates Star Fleet Trucking, which provides transportation services to the manufactured housing and other industries from several dispatch locations across the United States.
Skyline Champion builds homes under some of the most well-known brand names in the factory-built housing industry including Skyline Homes, Champion Home Builders, Genesis Homes, Athens Park Models, Dutch Housing, Atlantic Homes, Excel Homes, Homes of Merit, New Era, Redman Homes, ScotBilt Homes, Shore Park, Silvercrest, Titan Homes in the U.S. and Moduline and SRI Homes in western Canada.
Presentation of Non-GAAP Financial Measures
In addition to the results provided in accordance with U.S. generally accepted accounting principles ("U.S. GAAP") throughout this press release, Skyline Champion has provided non-GAAP financial measures, Adjusted EBITDA and Adjusted EBITDA Margin, which present operating results on a basis adjusted for certain items. Skyline Champion uses these non-GAAP financial measures for business planning purposes and in measuring its performance relative to that of its competitors. Skyline Champion believes that these non-GAAP financial measures are useful financial metrics to assess its operating performance from period-to-period by excluding certain items that Skyline Champion believes are not representative of its core business. These non-GAAP financial measures are not intended to replace, and should not be considered superior to, the presentation of Skyline Champion's financial results in accordance with U.S. GAAP.
Skyline Champion defines Adjusted EBITDA as net income or loss plus, (a) the provision for income taxes, (b) interest expense, net, (c) depreciation and amortization, (d) gain or loss from discontinued operations, (e) restructuring charges and impairment of assets, (f) other non-operating income and costs, including those for the acquisition and integration or disposition of businesses. Adjusted EBITDA is not a measure of earnings calculated in accordance with U.S. GAAP, and should not be considered an alternative to, or more meaningful than, net income or loss, net sales, operating income or earnings per share prepared on a U.S. GAAP basis. Adjusted EBITDA does not purport to represent cash flow provided by, or used in, operating activities as defined by U.S. GAAP. Skyline Champion believes that Adjusted EBITDA is commonly used by investors to evaluate its performance and that of its competitors. However, Skyline Champion's use of Adjusted EBITDA may vary from that of others in its industry. Adjusted EBITDA is reconciled from the respective measure under U.S. GAAP in the tables below. Adjusted EBITDA Margin is calculated as Adjusted EBITDA divided by net sales reported in the statement of operations.
Forward-Looking Statements
Statements in this press release, including certain statements regarding Skyline Champion's strategic initiatives, and future market demand are intended to be covered by the safe harbor for "forward-looking statements" provided by the Private Securities Litigation Reform Act of 1995. These forward-looking statements generally can be identified by use of words such as "believe," "expect," "future," "anticipate," "intend," "plan," "foresee," "may," "could," "should," "will," "potential," "continue," or other similar words or phrases. Similarly, statements that describe objectives, plans, or goals also are forward-looking statements. Such forward-looking statements involve inherent risks and uncertainties, many of which are difficult to predict and are generally beyond the control of Skyline Champion. We caution readers that a number of important factors could cause actual results to differ materially from those expressed in, implied, or projected by such forward-looking statements. Risks and uncertainties include regional, national and international economic, financial, public health and labor conditions, and the following: supply-related issues, including prices and availability of materials; labor-related issues; inflationary pressures in the North American Economy; the cyclicality and seasonality of the housing industry and its sensitivity to changes in general economic or other business conditions; demand fluctuations in the housing industry, including as a result of actual or anticipated increases in homeowner borrowing rates; the possible unavailability of additional capital when needed; competition and competitive pressures; changes in consumer preferences for our products or our failure to gauge those preferences; quality problems, including the quality of parts sourced from suppliers and related liability and reputational issues; data security breaches, cybersecurity attacks, and other information technology disruptions; the potential disruption of operations caused by the conversion to new information systems; the extensive regulation affecting the production and sale of factory-built housing and the effects of possible changes in laws with which we must comply; the potential impact of natural disasters on sales and raw material costs; the risks associated with mergers and acquisitions, including integration of operations and information systems; periodic inventory adjustments by, and changes to relationships with, independent retailers; changes in interest and foreign exchange rates; insurance coverage and cost issues; the possibility that all or part of our goodwill might become impaired; the possibility that our risk management practices may leave us exposed to unidentified or unanticipated risks; the COVID-19 pandemic, which has had, and could continue to have, significant adverse effects on us; and other risks set forth in the "Risk Factors" section, the "Legal Proceedings" section, the "Management's Discussion and Analysis of Financial Condition and Results of Operations" section, and other sections, as applicable, in our Annual Reports on Form 10-K, including our Annual Report on Form 10-K for the fiscal year ended April 2, 2022 previously filed with the Securities and Exchange Commission ("SEC"), as well as in our Quarterly Reports on Form 10-Q, and Current Reports on Form 8-K, filed with or furnished to the SEC.
If any of these risks or uncertainties materializes or if any of the assumptions underlying such forward-looking statements proves to be incorrect, then the developments and future events concerning Skyline Champion set forth in this press release may differ materially from those expressed or implied by these forward-looking statements. You are cautioned not to place undue reliance on these statements, which speak only as of the date of this release. We anticipate that subsequent events and developments will cause our expectations and beliefs to change. Skyline Champion assumes no obligation to update such forward-looking statements to reflect events or circumstances after the date of this document or to reflect the occurrence of unanticipated events, unless obligated to do so under the federal securities laws.
SKYLINE CHAMPION CORPORATION

CONSOLIDATED BALANCE SHEETS

(Unaudited, dollars and shares in thousands)

July 2, 2022
April 2, 2022
ASSETS
Current assets:
Cash and cash equivalents
$
463,778
$
435,413
Trade accounts receivable, net
128,573
90,536
Inventories, net
292,158
241,334
Other current assets
22,917
14,977
Total current assets
907,426
782,260
Long-term assets:
Property, plant, and equipment, net
144,933
132,985
Goodwill
192,555
191,970
Amortizable intangible assets, net
50,026
51,283
Deferred tax assets
16,302
17,750
Other noncurrent assets
62,090
58,371
Total assets
$
1,373,332
$
1,234,619
LIABILITIES AND STOCKHOLDERS' EQUITY
Current liabilities:
Floor plan payable
$
37,859
$
35,460
Accounts payable
76,133
92,159
Other current liabilities
256,243
222,493
Total current liabilities
370,235
350,112
Long-term liabilities:
Long-term debt
12,430
12,430
Deferred tax liabilities
5,384
5,124
Other
41,705
41,840
Total long-term liabilities
59,519
59,394
Stockholders' Equity:
Common stock
1,573
1,573
Additional paid-in capital
506,815
502,846
Retained earnings
444,702
327,902
Accumulated other comprehensive loss
(9,512)
(7,208)
Total stockholders' equity
943,578
825,113
Total liabilities and stockholders' equity
$
1,373,332
$
1,234,619
SKYLINE CHAMPION CORPORATION

CONSOLIDATED STATEMENTS OF OPERATIONS

(Unaudited, dollars and shares in thousands, except per share amounts)

Three Months Ended
July 2, 2022
July 3, 2021
Net sales
$
725,881
$
510,197
Cost of sales
496,546
398,667
Gross profit
229,335
111,530
Selling, general, and administrative expenses
72,282
54,023
Operating income
157,053
57,507
Interest expense, net
90
649
Other income
(634)
(54)
Income before income taxes
157,597
56,912
Income tax expense
40,446
14,011
Net income
$
117,151
$
42,901
Net income per share:
Basic
$
2.06
$
0.76
Diluted
$
2.04
$
0.75
SKYLINE CHAMPION CORPORATION

CONSOLIDATED STATEMENTS OF CASH FLOWS

(Unaudited, dollars in thousands)

Three Months Ended
July 2, 2022
July 3, 2021
Cash flows from operating activities
Net income
$
117,151
$
42,901
Adjustments to reconcile net income to net cash provided by operating activities:
Depreciation and amortization
5,616
5,145
Amortization of deferred financing fees
95
127
Equity-based compensation
3,960
1,441
Deferred taxes
1,685
4,079
Loss on disposal of property, plant, and equipment
6
6
Foreign currency transaction loss (gain)
351
(84)
Change in assets and liabilities:
Accounts receivable
(38,141)
(3,097)
Inventories
(48,855)
(25,129)
Prepaids and other assets
(11,084)
(14,992)
Accounts payable
(15,931)
8,741
Accrued expenses and other liabilities
32,569
12,767
Net cash provided by operating activities
47,422
31,905
Cash flows from investing activities
Additions to property, plant, and equipment
(9,435)
(9,221)
Cash paid for acquisition
(9,553)
—
Proceeds from disposal of property, plant, and equipment
17
2
Net cash used in investing activities
(18,971)
(9,219)
Cash flows from financing activities
Changes in floor plan financing, net
2,398
3,045
Stock option exercises
9
79
Tax payment for equity-based compensation
(351)
(1,326)
Net cash provided by financing activities
2,056
1,798
Effect of exchange rate changes on cash, and cash equivalents
(2,142)
673
Net increase in cash and cash equivalents
28,365
25,157
Cash and cash equivalents at beginning of period
435,413
262,581
Cash and cash equivalents at end of period
463,778
287,738
SKYLINE CHAMPION CORPORATION

RECONCILIATION OF NET INCOME TO ADJUSTED EBITDA

(Unaudited, dollars in thousands)

July 2, 2022
July 3, 2021
Reconciliation of Adjusted EBITDA:
Net income
$
117,151
$
42,901
Income tax expense
40,446
14,011
Interest expense, net
90
649
Depreciation and amortization
5,616
5,145
EBITDA
163,303
62,706
Transaction costs
338
—
Other
(973)
—
Adjusted EBITDA
$
162,668
$
62,706
Additional Information with More MHProNews Analysis and Commentary in Brief 
The Skyline Champion data should be viewed with the latest national industry data is provided in the report linked below.
HUD Code Manufactured Housing Production Grows June 2022, per Official Data – Additional Facts, Analysis, Commentary; plus Manufactured Home Communities REITs, Manufactured Housing Stocks Update
It should also be considered in the light of the Manufactured Housing White Paper, linked below.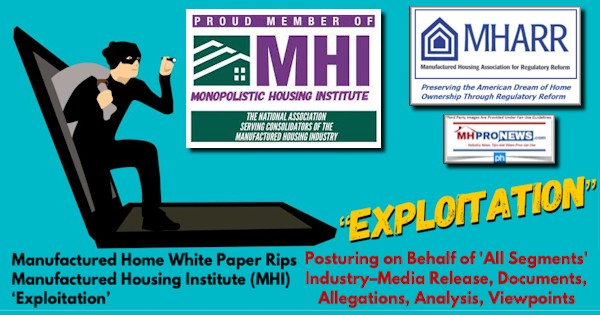 Skyline Champion includes the corporate predecessor (Champion) that along with Fleetwood Homes used to be the rivals for the number 1 and number 2 spots in manufactured housing. This historic document below along with the production graphic that follows it should speak volumes during an affordable housing crisis.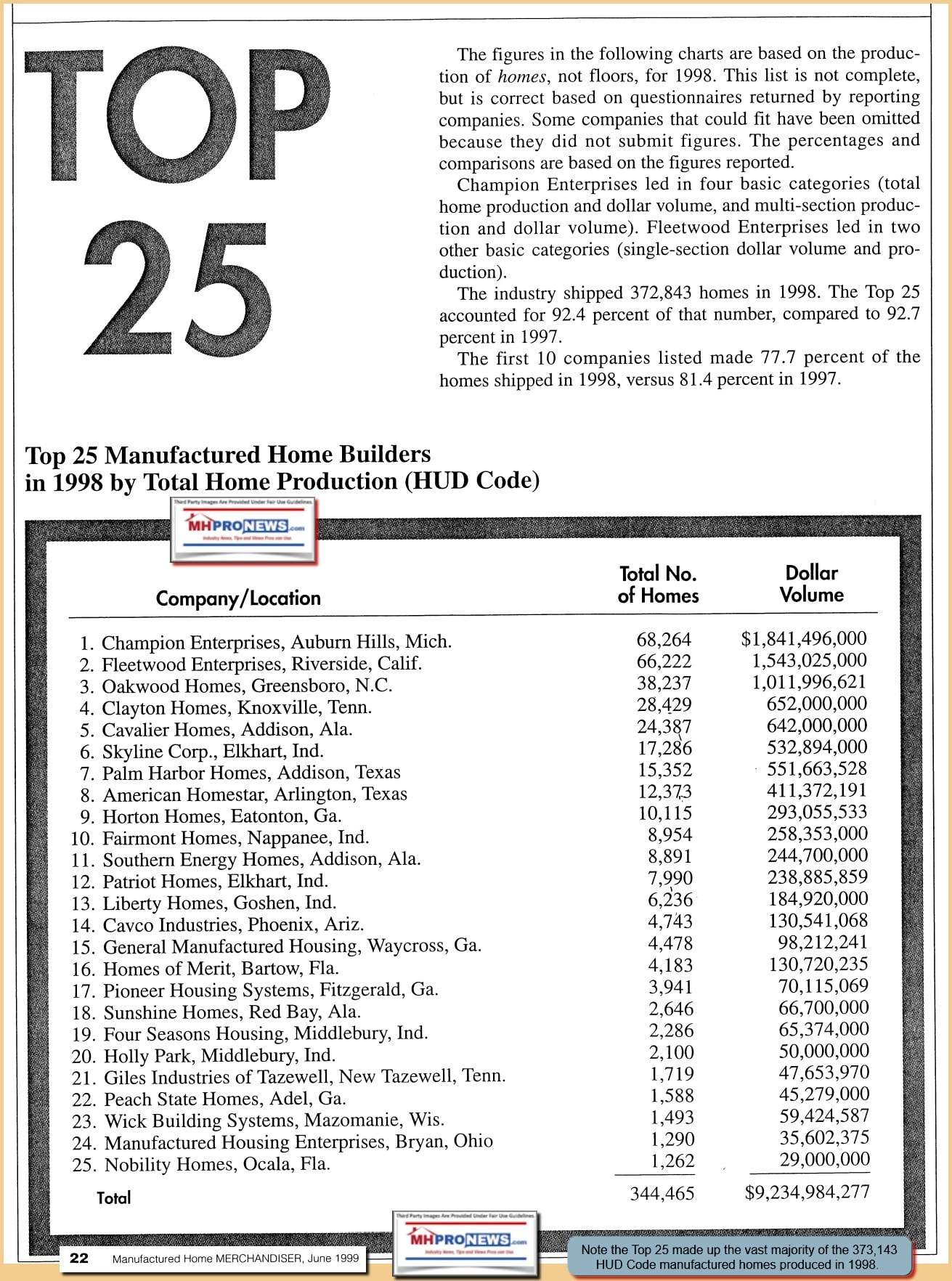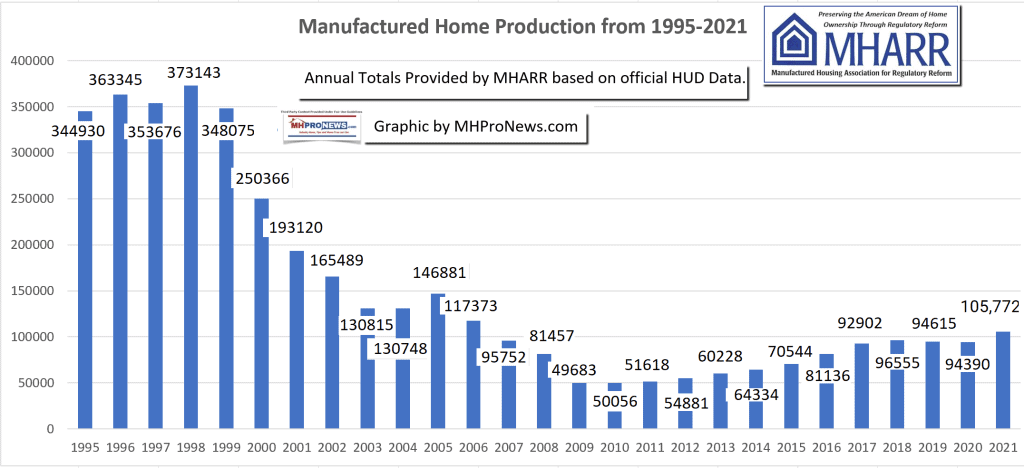 Purported rival and fellow MHI brand, Cavco Industries (CVCO) President and CEO Bill Boor aptly noted that manufactured housing has an opportunity to 'catch up with' conventional building.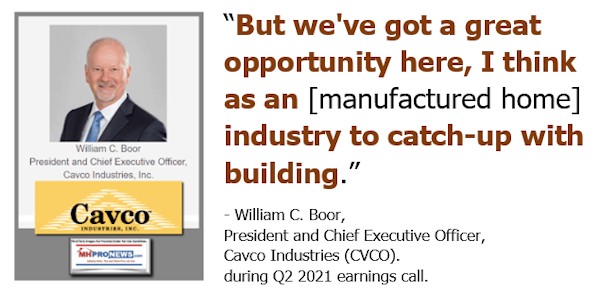 The data reveals that claim by Boor to be true.
Pros Say Housing 'Foot Traffic' Continues Drop, Plus Lawrence Yun, Ph.D., PowerPoint on Housing, Economic, Job, Construction Trends; plus Manufactured Home REITs, Stocks Update & Commentary
MHAO, TMHA Facts – Manufactured Housing Institute (MHI) May 2022 State-By-State Singles, Multi-Sectionals, Total Shipments – State Dips Despite Promo Videos; plus MHVille REITs, Equities Update
But it has been true for over 2 decades. Why is it that MHI's dominating brands tolerate the trade group's documentable underperformance?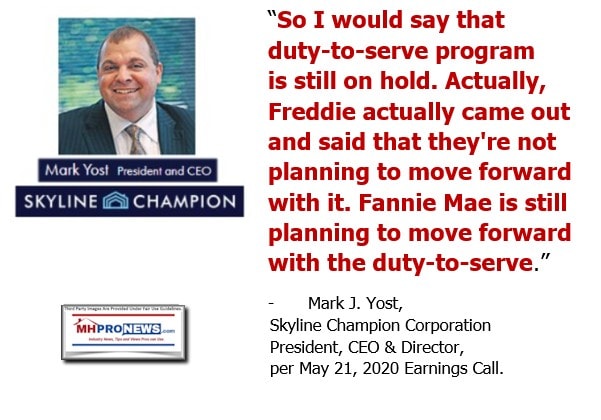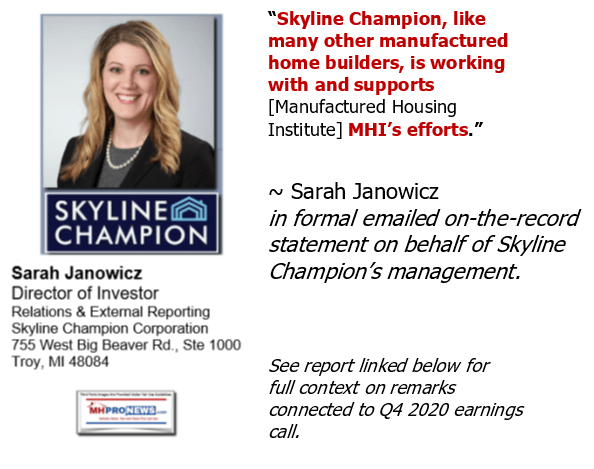 Which begs the question: why is Skyline Champion toe in the water with MHARR and 'all in' with MHI?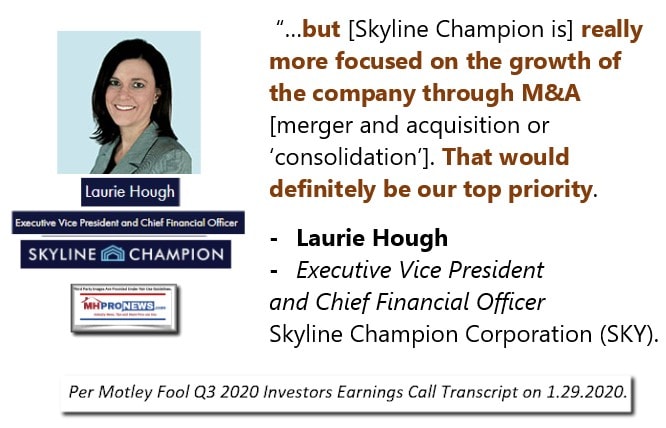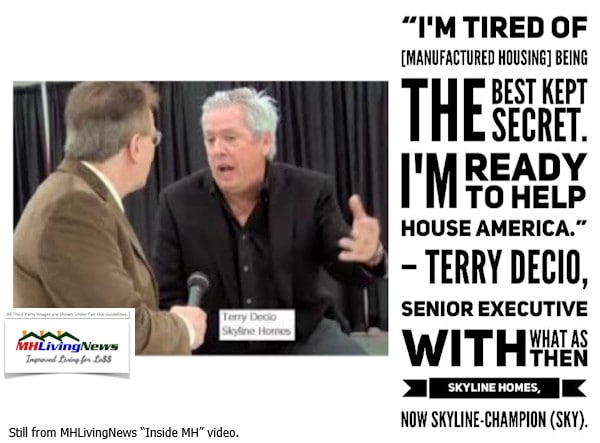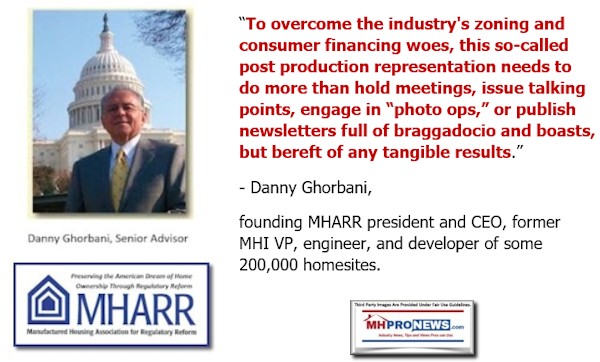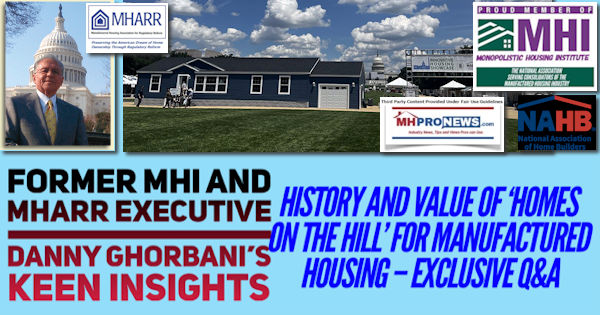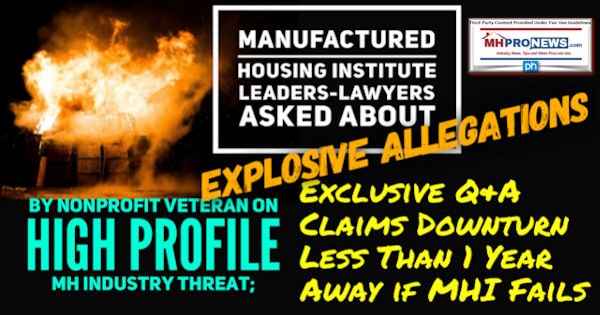 When will some shareholder(s), law firm, or public official(s) hit Skyline Champion in a probe that mirrors those that have dogged Cavco Industries in recent years?
Fresh Cavco Industries Investigation Announced by Bragar Eagel & Squire (BES) Law Firm, Attorneys Probing Other Companies too; plus Manufactured Home REITs, Equities Daily Business Market Update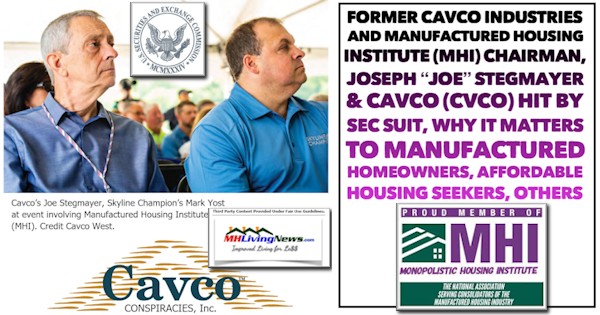 Stay tuned. A raft of fresh insights are pending in a planned special report that will feature MHI member Skyline Champion.
Don't miss it.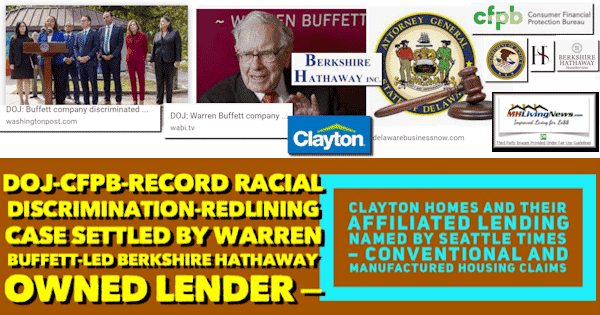 Next up is our daily business news recap of yesterday evening's market report, related left-right headlines, and manufactured housing connected equities.
The Business Daily Manufactured Home Industry Connected Stock Market Updates.  Plus, Market Moving Left leaning CNN and Right-leaning (Newsmax) Headlines Snapshot. While the layout of this daily business report has been evolving over time, several elements of the basic concepts used previously are still the same. For instance. The headlines that follow below can be reviewed at a glance to save time while providing insights across the left-right media divide. Additionally, those headlines often provide clues as to possible 'market-moving' news items.
Market Indicator Closing Summaries – Yahoo Finance Closing Tickers on MHProNews…
"In the business world, the rear-view mirror is always clearer than the windshield." – Warren Buffett. That begs a key question. Why don't more people LOOK at the rearview mirror so they can learn more about the patterns that influence what's ahead? Note: depending on your browser or device, many images in this report can be clicked to expand. Click the image and follow the prompts. To return to this page, use your back key, escape or follow the prompts.
Headlines from left-of-center CNN Business – from the evening of 8.4.2022
The Fed's playbook
People stand in line to speak with recruiters at the Hard Rock Hotel and Casino booth setup at the Mega Job Fair held at the FLA Live Arena on June 23, 2022 in Sunrise, Florida. The job fair had 8,000 jobs available from 100 different employers and expected approximately 3000 people to attend the fair.
Friday's job report will likely show slower growth. That's exactly what the Federal Reserve wants
Ex-Fed insider: A full-blown recession is 'almost certainly' coming
Opinion: 5 ways the Inflation Reduction Act will help American families
Mortgage rates drop below 5% for first time since April
Oil slides under $90 to fresh six-month lows on demand worries
The party is over at Robinhood. But meme mania lingers
Lucid shares plunge as it cuts production target in half
Is anyone buying couches and beds from Wayfair anymore?
This is a great time to be an airline. It's the worst time to be a passenger
Actually, Millennials are less entitled
Judge denies Alex Jones' attorney's request for a mistrial
How China's military drills around Taiwan threaten to upend global trade
How to find out if the Equifax credit score error affected you
A man walks near to The New York Stock Exchange, on July 12, 2022 in New York. Wall Street is back to falling amid recession, the S&P 500 closed 1.2% lower while tech stocks pushed the Nasdaq down 2.3%.
Wall Street's lavish bonuses are getting slashed
Cracker Barrel sparks uproar for plant-based sausage critics say is 'woke'
Elon Musk, Founder and Chief Engineer of SpaceX, speaks during the Satellite 2020 Conference in Washington, DC, United States on March 9, 2020.
Twitter subpoenas Elon Musk's associates as legal battle heats up
WORKFORCE CUTS
Electric truck maker Rivian laying off 6% of its workforce
Walmart is laying off corporate employees
Tinder's first female CEO out after less than a year
Robinhood to cut 23% of its workforce
Shopify to cut 10% of staff after making 'wrong' bet
CHINA
In this photo released by Taiwan's Ministry of Foreign Affairs, Taiwan's Foreign Minister Joseph Wu, left, speaks with U.S. House Speaker Nancy Pelosi as she prepares to leave in Taipei, Taiwan, Wednesday, Aug. 3, 2022. Pelosi left Taiwan after a visit that heightened tensions with China, saying Wednesday that she and other members of Congress in her delegation showed they will not abandon their commitment to the self-governing island.
Pelosi's Taiwan trip is another knock to China's yuan
Pelosi's flight was the most-tracked of all time
Starbucks China sales falter because of restrictions
TikTok's ties to China are once again under fire
How inflation pushed KFC to put chicken feet on the menu
Headlines from right-of-center Newsmax 8.4.2022
Biden WH Declares Monkeypox Outbreak a Public Health Emergency
Monkeypox under the microscope. (CDC via AP, File) At right, a vaccination is administered at a pop-up site in West Hollywood, Calif., on Wednesday. (AP)
Russian Invasion of Ukraine
3 Ships to Set Out From Ukraine Ports Friday: Turkish Minister
Ukrainian Cities Shelled, Including One near Nuclear Plant
Senate Backs Finland, Sweden for NATO 95-1, Rebuking Russia
UN Chief: Tax 'Immoral' Fuel Company Profits Amid Ukraine Crisis
Cold Showers, No Lights: Europe Saves as Russian Gas Wanes
German Ex-Chancellor Schroeder Says Russia Wants Negotiated Solution to Ukraine War
Russia Says It Destroyed Lviv Weapons Depot
More Russian Invasion of Ukraine
Newsmax TV
NSC's Kirby: Biden 'Will Not Allow' Iran a Nuclear Weapon | video
John Kirby: 'No Reason' For Pelosi Visit to Escalate Taiwan Crisis | video
Hinson: Inflation Reduction Act Won't Reduce Inflation | video
Meuser: Fetterman Must Show His True Self in Race
Rob Schmitt: Trump's Tuesday Victories Defy Big Media's Negative Coverage | video
Burchett to Newsmax: Rep. Walorski 'Will be Missed' | video
Newsfront
DeSantis Removes Florida Attorney Who Vowed Not to Prosecute Abortions
Florida Gov. Ron DeSantis suspended a county state attorney who vowed not to enforce state laws, such as prosecuting women seeking an abortion or doctors who perform them…. [Full Story]
Mistrial Denied as Jury Weighs Damages Against Alex Jones in Sandy Hook Defamation Trial
A Texas judge denied Alex Jones' motion for a mistrial on Thursday as [Full Story]
Video Report: Is Dr. Oz Opponent John Fetterman Really a Blue-Collar Guy?
Pennsylvania Senate candidate and Dr. Mehmet Oz opponent John [Full Story]
Mike Davis: Congress Must Stop Big Tech From Crushing Conservative News
If Republicans in Congress dont act soon, a few Big Tech companies [Full Story]
Related
Ruddy: Big Tech Needs to Be Limited, JCPA Does That
Wray: Allegations FBI Mishandled Hunter Biden Info 'Deeply Troubling'
FBI Director Christopher Wray told the Senate Judiciary Committee [Full Story]
Russia Sentences WNBA Star Griner to 9 Years in Prison
A Russian court sentenced U.S. basketball star Brittney Griner to [Full Story]
Ted Cruz Slams Boot on Table While Questioning FBI Director
Ted Cruz, R-Texas, slammed his cowboy boot on the table Thursday [Full Story]
Afghan Resistance: Al-Qaida Never Left Afghanistan
A National Resistance Front of Afghanistan representative told [Full Story] | Platinum Article
3 Ships Plan to Set Out From Ukrainian Ports on Friday: Turkish Minister
Turkish Defence Minister Hulusi Akar said there are plans for three [Full Story]
Democrats Won't Back Biden Reelection, Want 'Change of Leadership'
The writing could be on the wall for President Joe Biden as the [Full Story] | Platinum Article
Driessen: War on Fossil Fuels Means US Oil Sales to China – Child, Slave Labor
This is not the direction we should be going in theland of the free; [Full Story]
Wyden to Supreme Court: Redact Social Security Numbers
Identity theft concerns are seemingly everywhere in this high-tech [Full Story]
US Exports Hit New Record in June, Lowering Trade Deficit
American exports set another record in June, narrowing the US trade [Full Story]
US Declares Monkeypox Outbreak a Public Health Emergency
The United States has declared a monkeypox outbreak a public health [Full Story]
Tucker Carlson Didn't Vote for Trump, New York Times' Peters Says
Days after reporting on Fox News' shadow ban of former President [Full Story]
Related
Dick Morris: Fox News Wants Primary Against Trump |video
Fox News Doesn't Want Trump Ever, Media Critic Says |video
Fox News Banning Trump From Network
Employment Market Shows Signs of Cooling Amid Rate Hikes
The employment market appears to have lost some of its sizzle, a [Full Story]
Successor to Complete Final Weeks of Walorski's Term
Republican and Democratic leaders in the congressional district of [Full Story]
Judge Shortens Road to Decide NFL Racial Discrimination Suit
A judge on Thursday made it likely she'll rule in weeks rather than [Full Story]
Police: Rep. Walorski's Car Caused Head-On Crash
Police have changed their description of the crash that killed [Full Story]
China Fires Missiles Near Taiwan in Drills After Pelosi Visit
China deployed scores of planes and fired live missiles near Taiwan [Full Story]
Related
Taiwan Fired Flares to Drive Away Suspected Drones Near Kinmen
Taiwan Defense Ministry: Website Hit by Cyberattacks
Maloney Offers Apology to Biden
Carolyn Maloney, D-N.Y., publicly apologized to President Joe [Full Story]
US to Declare Monkeypox Public Health Emergency
S. President Joe Biden's administration plans to declare the [Full Story]
Video Report: Ron DeSantis Suspends Florida State Attorney for Not Enforcing Laws
Ron DeSantis has suspended a state attorney for not following [Full Story] | video
's John Fetterman Is a Bernie Sanders Elitist!
Pennsylvania Lt. Gov. John Fetterman's main source of income for a [Full Story] | video
Teacher Shortage Hits New Highs Across Country
School districts across the country have reported increasing [Full Story]
Unemployment Applications Rise Again
More Americans applied for jobless benefits last week as the number [Full Story]
Poll: Dems Say Biden, Congress Favor Israel More Than They Do
About a quarter of Democrat voters say their Congressional [Full Story]
Minnesota Secretary of State Steve Simon Visits Burnsville to Tout Election Security
Secretary of State Steve Simon visited a suburban Minneapolis [Full Story]
Pope Promotes Vatican Nurse Credited With Saving His Life
Pope Francis has promoted a Vatican nurse whom he credited with [Full Story]
Elon Musk's Twitter Countersuit Due by Friday as Acrimony Grows
Twitter Inc. and Elon Musk, who are suing each other over the world's [Full Story]
Bank of England Raises Rates by Hefty Half-Point
The Bank of England raised interest rates by half a percentage point [Full Story]
More Newsfront
Finance
Global Supply Chain Stress at 1-1/2 Year Low: NY Fed
Stress on global supply chains eased in July to the lowest level since January 2021 as port congestion and other snags eased, the New York Federal Reserve reported on Thursday, in its latest update to a worldwide index of supply problems…. [Full Story]
AMC Entertainment Beats Quarterly Revenue Estimates
DoorDash Hikes Annual Outlook as Delivery Demand Holds Strong
Cheniere Posts Q2 Profit on Strong LNG Demand
Nigel Green: Investors' Appetite for Risk is Back
More Finance
Health
US Declares Monkeypox Outbreak a Public Health Emergency
The United States has declared a monkeypox outbreak a public health emergency, Health and Human Services Secretary Xavier Becerra said Thursday, a move expected to free up additional funding and tools to fight the disease. The World Health Organization has also declared…… [Full Story]
Why a Rash May Appear After COVID-19 Infection Subsides
Child Obesity Rates Rose Dramatically, How to Help Your Kids
Supply of Obesity Drug Wegovy Delayed
Potentially Deadly Virus on the Rise in Infants
MHProNews has pioneered in our profession several reporting elements that keep our regular and attentive readers as arguably the best informed in the manufactured housing industry. Among the items shared after 'every business day' (when markets are open) is our left-right headline recap summary. At a glance in two to three minutes, key 'market moving' news items are covered from left-of-center CNN Business and right-of-center Newsmax. "We Provide, You Decide." © Additionally, MHProNews provides expert commentary and analysis on the issues that others can't or won't cover that help explain why manufactured housing has been underperforming during the Berkshire era while an affordable housing crisis and hundreds of thousands of homeless in America rages on. These are "Industry News, Tips, and Views Pros Can Use" © features and others made and kept us the runaway #1 in manufactured housing trade publisher for a dozen years and counting.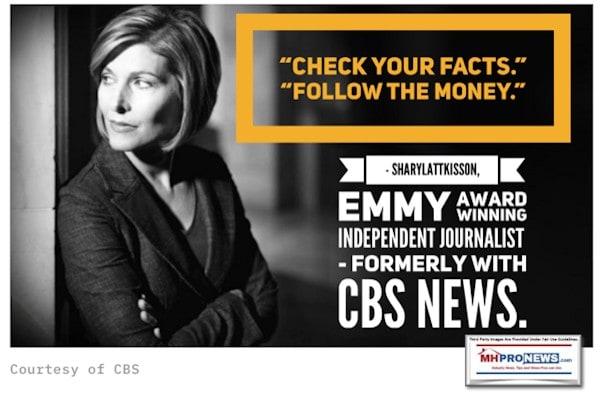 Manufactured Housing Industry Investments Connected Equities Closing Tickers
Some of these firms invest in manufactured housing, or are otherwise connected, but may do other forms of investing or business activities too.
NOTE: The chart below includes the Canadian stock, ECN, which purchased Triad Financial Services, a manufactured home industry lender
NOTE: Drew changed its name and trading symbol at the end of 2016 to Lippert (LCII).
NOTE: Deer Valley was largely taken private, say company insiders in a message to MHProNews on 12.15.2020, but there are still some outstanding shares of  the stock from the days when it was a publicly traded firm.  Thus, there is still periodic activity on DVLY.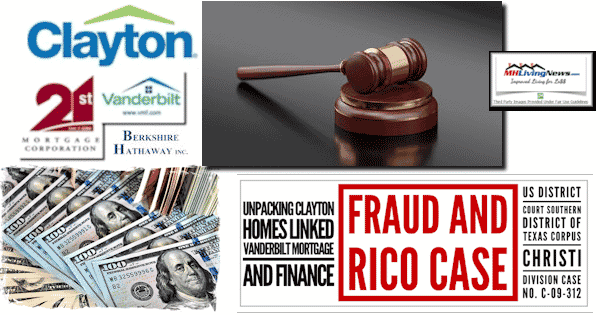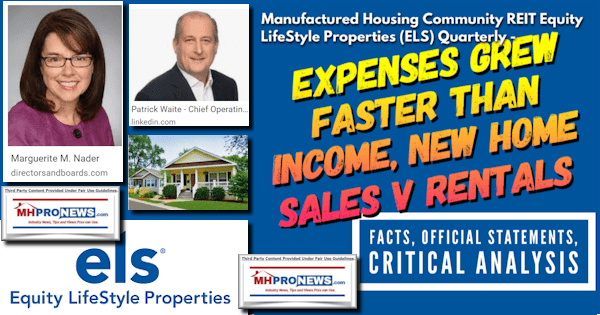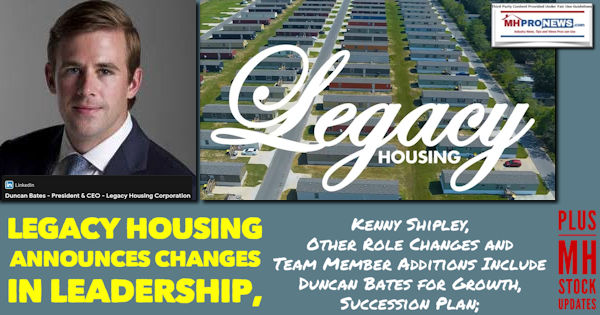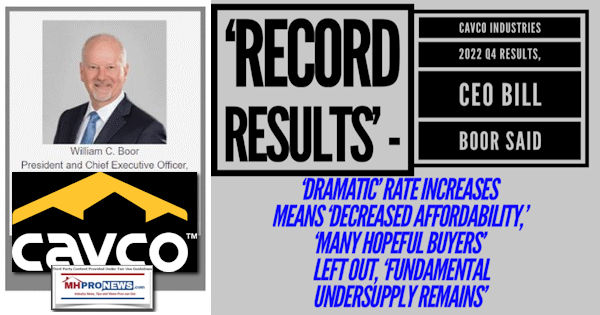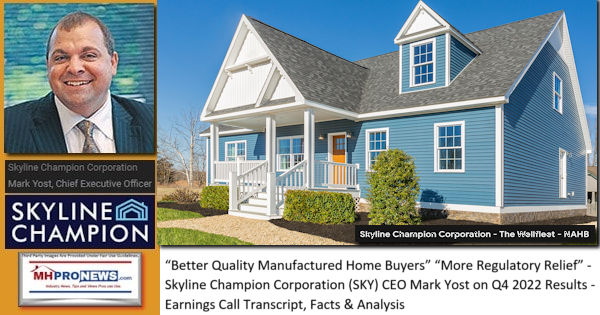 Manufactured Home Communities (a.k.a. 'Mobile Home Parks' – SIC) – Exploring UMH Properties; Fellow Manufactured Housing Institute Member Yes! Communities Suits and Settlements; plus MH Markets Updates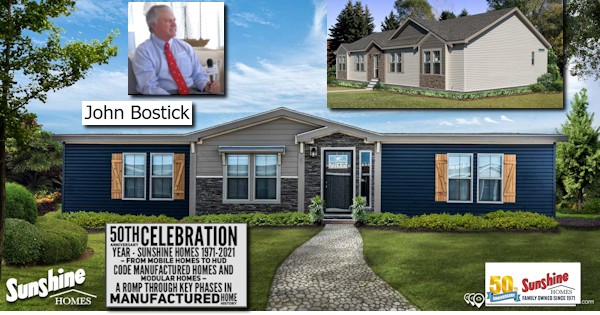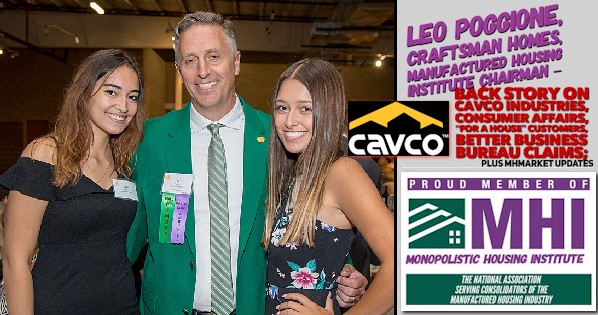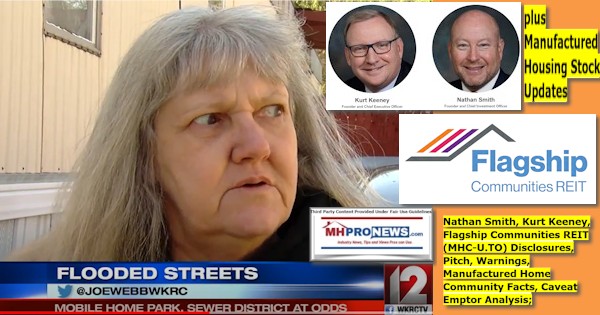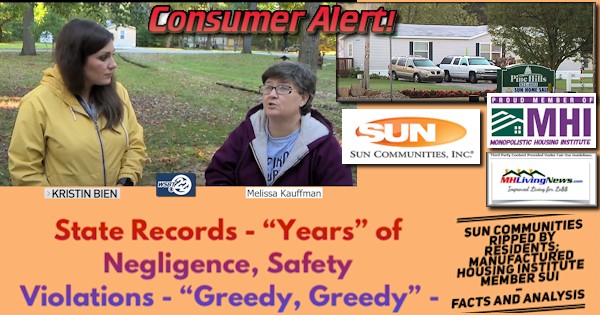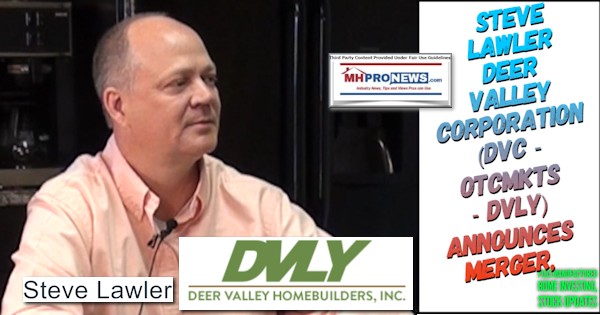 2022

…

Berkshire Hathaway is the parent company to Clayton Homes, 21st Mortgage, Vanderbilt Mortgage and other factory-built housing industry suppliers.


·

LCI Industries, Patrick, UFPI, and LP each are suppliers to the manufactured housing industry, among others.




·

AMG, CG, and TAVFX have investments in manufactured housing related businesses.

For

insights from third-parties and clients about our publisher

, click here.


Enjoy these 'blast from the past' comments.

MHProNews. MHProNews – previously a.k.a. MHMSM.com – has celebrated our 11th year of publishing and have completed over a dozen years of serving the industry as the runaway most-read trade media.
Sample Kudos over the years…
It is now 12+ years and counting…
Learn more about our evolutionary journey as the industry's leading trade media, at the report linked below.
· For expert manufactured housing business development or other professional services, click here.
· To sign up in seconds for our industry leading emailed headline news updates, click here.

Disclosure. MHProNews holds no positions in the stocks in this report.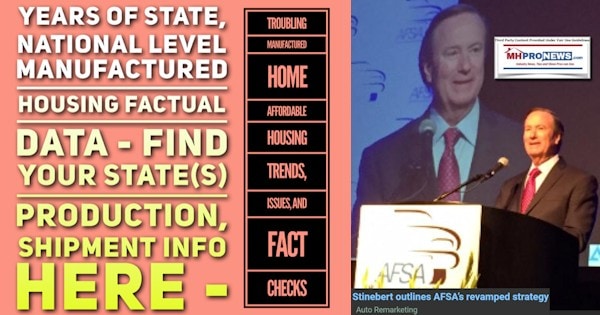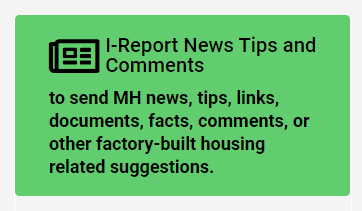 That's a wrap on this installment of "News Through the Lens of Manufactured Homes and Factory-Built Housing" © where "We Provide, You Decide." © (Affordable housing, manufactured homes, stock, investing, data, metrics, reports, fact-checks, analysis, and commentary. Third-party images or content are provided under fair use guidelines for media.) (See Related Reports, further below. Text/image boxes often are hot-linked to other reports that can be access by clicking on them.)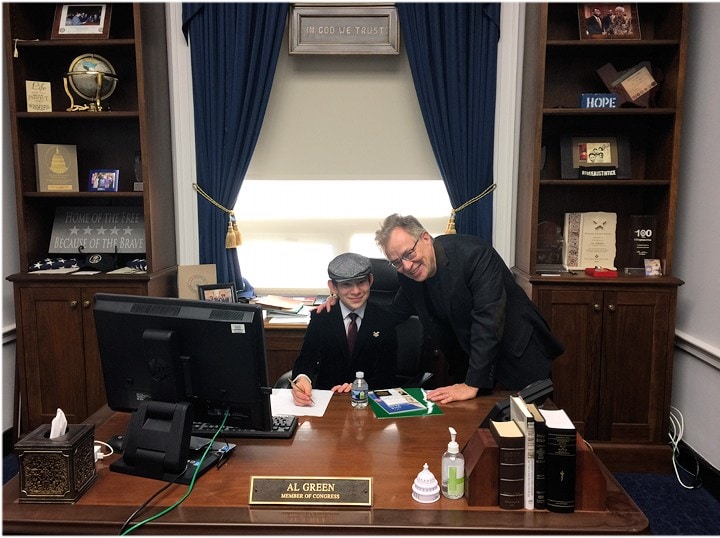 By L.A. "Tony" Kovach – for MHProNews.
Tony earned a journalism scholarship along with numerous awards in history. There have been several awards and honors and also recognition in manufactured housing. For example, he earned the prestigious Lottinville Award in history from the University of Oklahoma, where he studied history and business management. He's a managing member and co-founder of LifeStyle Factory Homes, LLC, the parent company to MHProNews, and MHLivingNews.com. This article reflects the LLC's and/or the writer's position and may or may not reflect the views of sponsors or supporters.