HUD Secretary Marcia Fudge said this week in a House Financial Services Committee Hearing that "Until we start to address this [zoning/placement barriers for HUD Code manufactured homes] we are going to continue to be perpetually in this kind of situation." That sobering line by U.S. Housing and Urban Development (HUD) Secretary Fudge is not found in the Manufactured Housing Institute (MHI) 7.21.2021 so-called "news and updates" to their readers, shown further below. Why did MHI fail to mention something so significant? Why were apparently celebrating this hearing as their latest "MHI in Action" achievement? This report will explore the actual transcript of Fudge's statements and the questions-comments from bipartisan lawmakers on manufactured housing, all per CSPAN. What follows herein will include each of their respective statements as they relate to manufactured housing and the related portions of Fudge's testimony. Because Fudge made an even-more explosive statement then the one quoted above, a claim that arguably undermines manufactured housing's interests. Why didn't MHI mention any of that in their so-called news and updates?
All that and more will follow in this fact- and evidence-based news analysis.
This report should be teed up with this historic reminder. Anything that has happened before can happen again. That expression doesn't mean that history repeats exactly. What it does means is that once a certain type of event has occurred, something like it obviously is possible again. That is a principle that was explained by a leading Democratic lawmaker who happened to teach history. Without implying any endorsing of House Majority Whip James Clyburn (SC-D) or his political beliefs, nevertheless, that principle he stated should be embraced by people favoring either major political party as well as by minor party members and political independents too. Because the lessons of history tell us how affordable manufactured homes could be struggling a small fraction of their previous highs and potential.
Without that historic lens, the true significance of what follows might be lost.
If there is something that manufactured housing industry members in general, and Manufactured Housing Institute (MHI) members more specifically, should have learned by now is not to take an MHI "news and update" at face value. Why? Because years of fact checks, reports, and analysis dating back over 5 years to the Preserving Access to Manufactured Housing Act fiasco demonstrated, MHI is able and willing to imply something that turned out to be quite at variance with what actually occurred.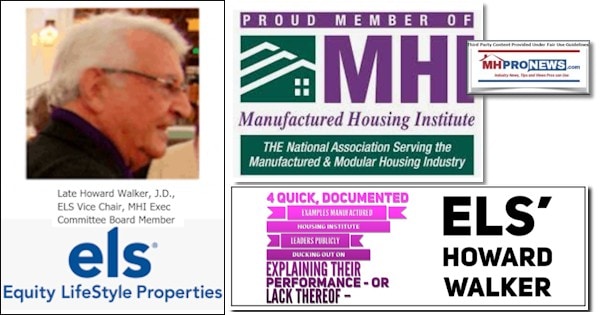 Authentic news and worthwhile news-analysis or fact checks should reflect a range of potential understandings, based upon source materials. The way that news is 'faked' by mainstream as well as trade media is by selectively editing or selective use of quotes, claims, and information.
In the case of the Fudge remarks above and below, and the lawmakers who questioned her, what is it in the MHI headline and statement shown that MHI should be proud of having occurred? This is near the applied meaning of chutzpah. Chutzpah is an act so brazen or bold that it catches many unaware.  As a principle explained by numerous journalists, pundits, educators, entertainers, information, and news experts, manipulating the news comes as much from excluding something that happened as it does from over-emphasizing or spinning something that occurred.
In a previous and exclusive interview, "enhanced preemption" was described by Danny Ghorbani as the manufactured housing "…industry's best and strongest weapon to fight against discriminatory and exclusionary zoning laws." Yet over two decades after the enactment by Congress of the Manufactured Housing Improvement Act of 2000 (MHIA or 2000 Reform Law), the full and proper usage of that potentially game changing aspect of federal legislation remains elusive. There are several factors.  A special, exclusive report on that topic is planned for Monday morning.
The Monday teaser aside, Ghorbani, who is shown in this photo below with then President William J. "Bill" Clinton (D), the president who signed the 2000 Reform Law into law, is insightful on several levels.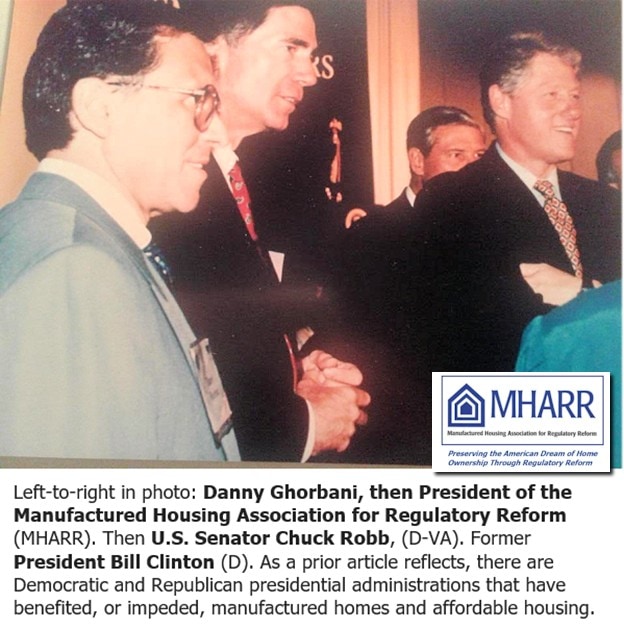 Despite a Ph.D., J.D., or other credentials of individuals found at the Manufactured Housing Institute (MHI), no one there today in a leadership role is known to have any institutional memory about the enactment of the MHIA, a.k.a., the 2000 Reform Law. While that first-hand experience and institutional memory may not be technically necessary, it is a detail thoughtful professionals should keeping in mind. Why? Because for whatever reasons, MHI is a revolving door for attorneys, leadership, and other higher level staff leadership positions. MHI is where association people go for a few years and then move on to something else, often outside of manufactured housing.
By contrast, the personalities at MHARR have been in place for well over two decades. Who is logically going to have the greater understanding of the law? MHARR or MHI?
The Manufactured Housing Institute (MHI) is apparently once more patting itself on the back for getting a few House members that asked questions that they presumably wanted asked. What MHI failed to tell their member/readers was the fuller and more troubling context, as exemplified by the quote from Secretary Fudge above, as well as the transcript of the exchanges shown further below.
Against that backdrop, this report, analysis, and commentary will next reflect what MHI told numbers of their readers via email on 7.21.2021.
In a section of their missive under the subheading of "MHI in Action," was the following.
Zoning Barriers to Manufactured Housing
Discussed at Congressional Hearing
Representatives from both sides of the aisle questioned HUD Secretary Marcia Fudge about manufactured housing yesterday during a House Financial Services Committee hearing regarding the oversight of HUD.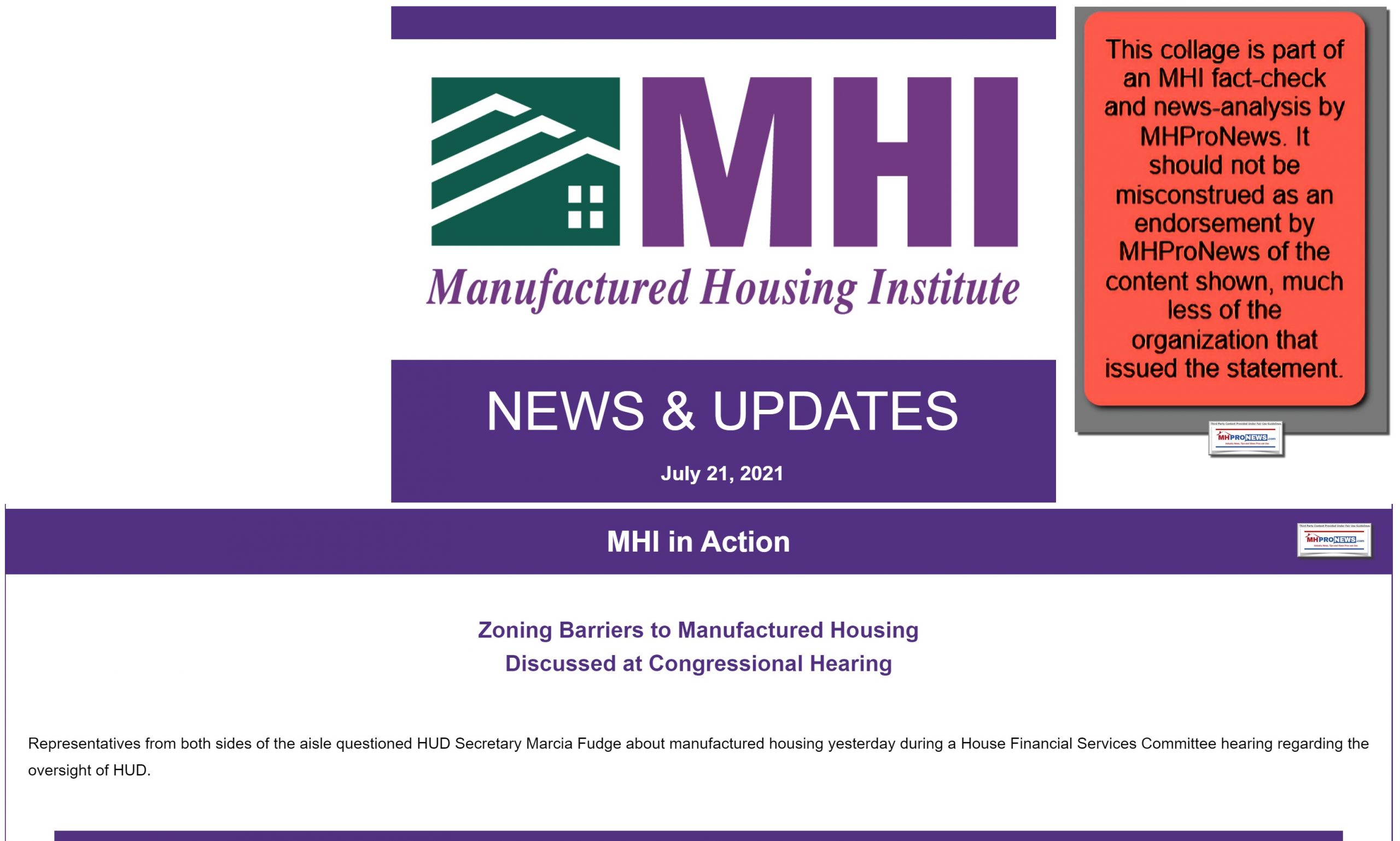 In fairness and accuracy, those statements by MHI may be technically true.
But that is what makes this a veritable case study in paltering and propaganda. Because MHI in Action is clearly a statement of pride, right? Discussing zoning and placement barriers is precisely one of the topics that MHProNews previously hammered MHI leadership on, because they did not ask about it. It is entirely possible that one of the questions by a representative below is an indirect response by MHI to MHProNews' report shown below.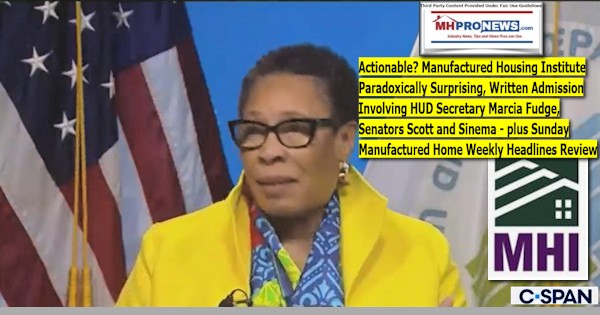 Well, this time, MHI's purportedly supplied questions to lawmakers included this from Representative Emanuel Cleaver (MO-D). Congressman Cleaver said that "There's nothing HUD can do to remove this "not in my backyard" philosophy. Are there any success stories in the tiny home process or manufactured homes?" That may be true in some technical sense, because changing the philosophy of people is beyond the normal scope of a federal agency. However, as regular, and detail-minded readers of MHProNews should know, the Manufactured Housing Improvement Act of 2000 specifically addressed this issue through what is known as "enhanced preemption." This is at least on paper agreed to by MHI, MHARR, and the first administrator of the HUD Code Office of Manufactured Housing Programs.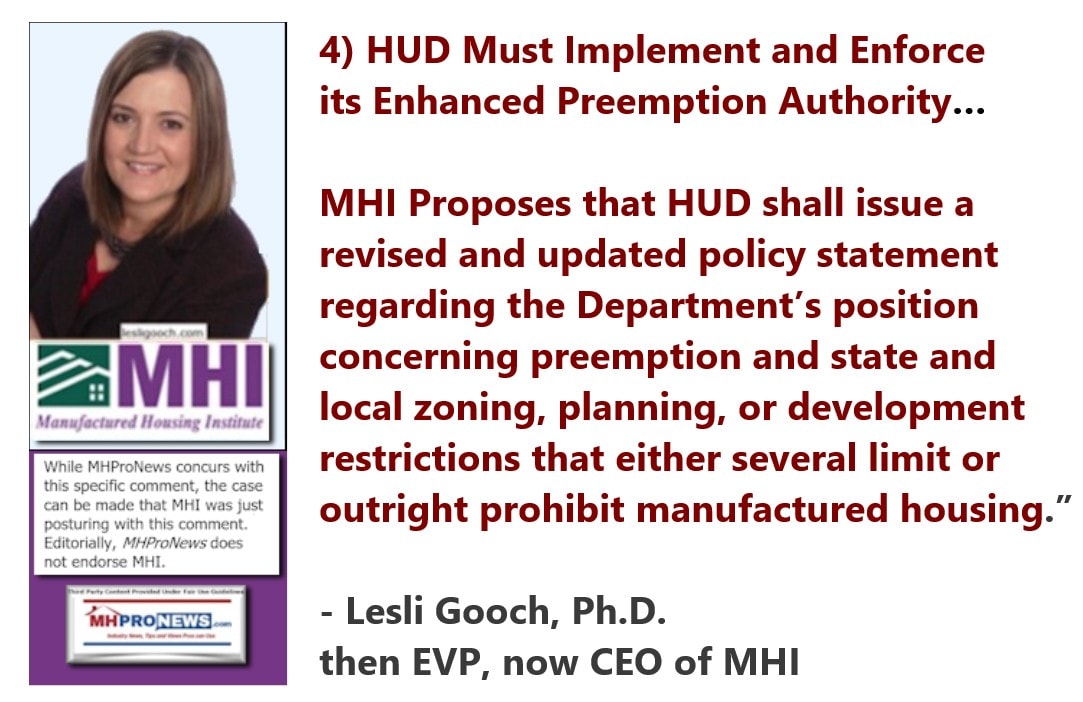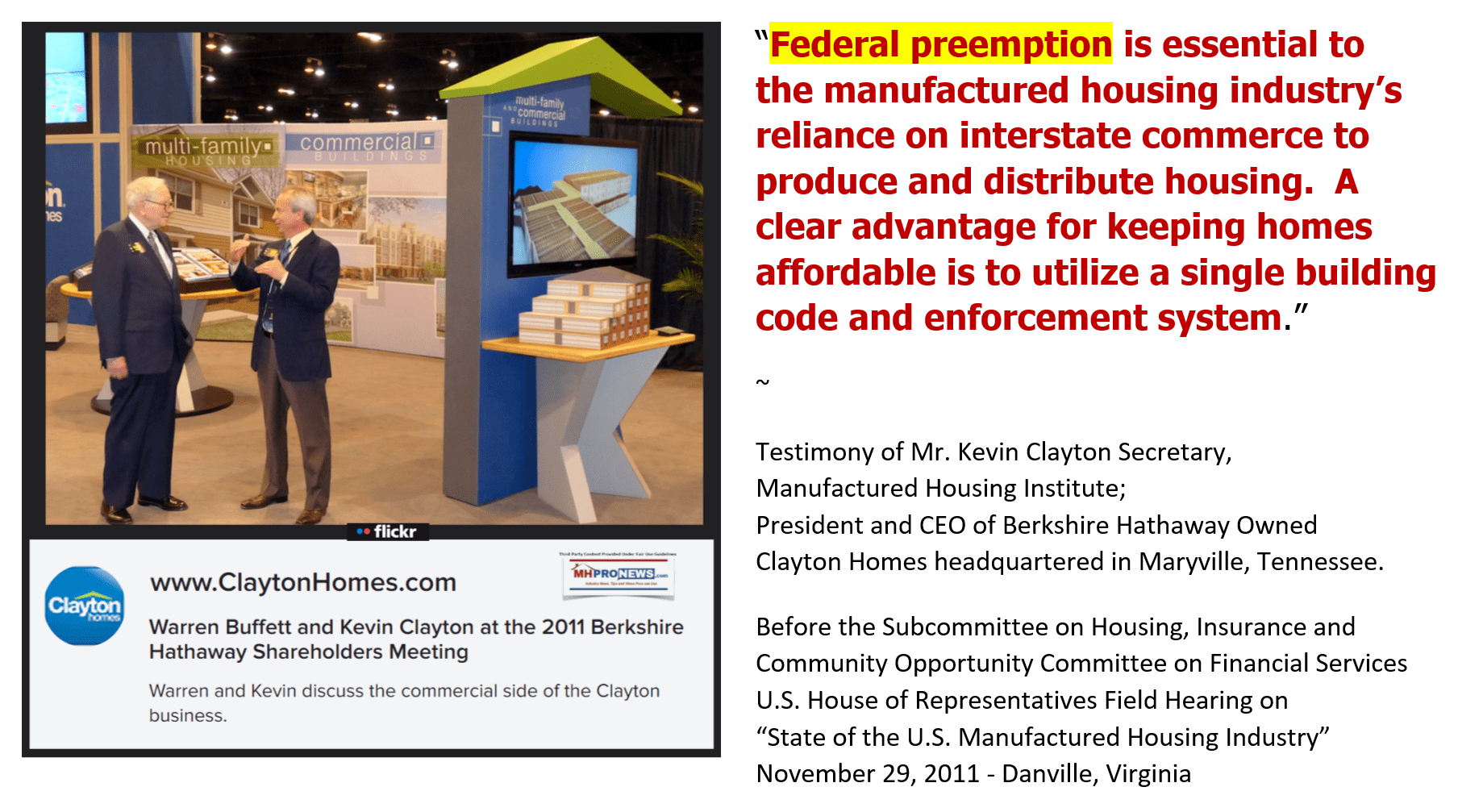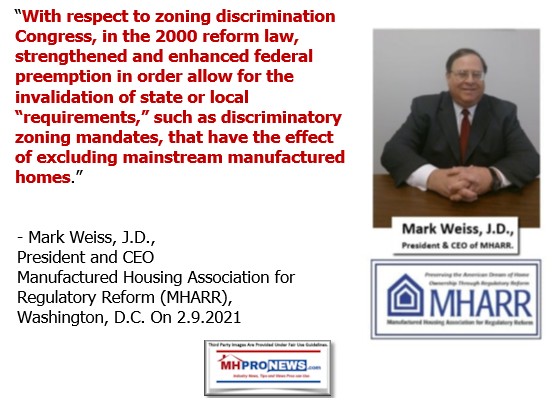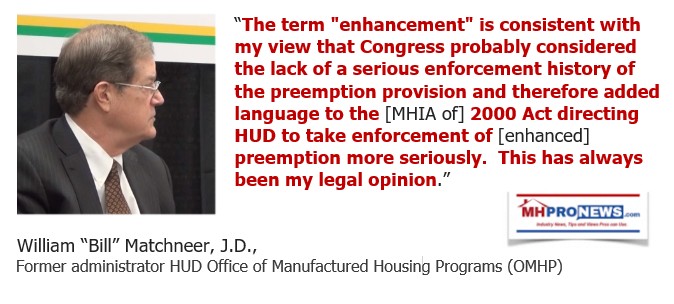 That noted, moving onto what CSPAN's transcript of the hearing said was HUD Secretary Marcia Fudge's response is a mix of accurate, telling, and troubling. HUD Secretary Fudge said this.
"Manufactured homes are something of course we interact with all the time. You can build a manufactured home for something very reasonable, someplace in the hundred-thousand-dollar range and they are fast to put up and easily installed and an alternative. You know yourself as a former mayor [Rep Emanuel Clever was mayor of Kansas City from 1991 until 1999. He was Kansas City's first African American mayor. Clever previously served as Kansas City Councilman from 1979 to 1991, all per left-leaning Wikipedia] you have zoning and planning that creates a lot of problems and so what we are trying to do now is engage in the communities to talk about the zoning in such that it increases the cost of housing and keeps people out and that is in addition to not in my backyard. We believe until we start to address this [i.e.: zoning discrimination against manufactured homes] we are going to continue to be perpetually in this kind of situation."
That sobering highlighted comment by Sec Fudge is hardly something to celebrate. Is it any wonder that it did not make the editorial cut at MHI for their latest so-called news and updates?
Readers can view that question and answer for themselves.
It begins at about the 1.11.31 mark. Rep. Cleaver (MO-D) starting at about 1.11.31, with Secretary Fudge's reply following the posted video of the entire hearing that was video recorded by CSPAN.
Let's step back and set the entire question and reply in its complete context. While a modest detail by comparison, why would MHI suggest that they 'planted' or supplied a question that included a mention of tiny houses? Hold that thought for another time, but note for now that tiny houses do not enjoy federal preemption of any kind.
The CSPAN transcript of Cleaver's question, and Fudge's reply – obtained by MHProNews and as shown below – are generated in all caps. The italicized manufactured is generated due to the word search of that topic by MHProNews in the CSPAN transcript database.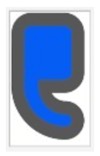 Rep. Cleaver (MO-D) [starting at about 1.11.31]:
THANK YOU. THE OTHER ISSUE AND I AM SURE YOU ARE GETTING A LOT OF INQUIRIES ABOUT THIS BUT MANUFACTURED HOUSING AND TINY HOUSING, LIKE MANY PLACES WE ARE HAVING DIFFICULTIES FINDING PLACES IN OUR COMMUNITIES IN THE URBAN PART OF MY DISTRICT AND SO WE ARE STRUGGLING. SOME PLACES ARE SAYING SOME AREAS ARE REJECTING TINY HOMES AND SOME REJECT MANUFACTURED HOUSING. ALMOST ALL OF THEM REJECTED, NO MATTER WHAT THE HOUSING IS IF IT IS RELATED TO HOUSING THOSE THAT ARE WITHOUT SHELTER. THERE'S NOTHING HUD CAN DO TO REMOVE THIS "NOT IN MY BACKYARD" PHILOSOPHY. ARE THERE ANY SUCCESS STORIES IN THE TINY HOME PROCESS OR MANUFACTURED HOMES?"
01:12:25 HUD Secretary Marcia Fudge responded as shown below.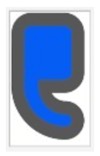 MANUFACTURED HOMES ARE SOMETHING OF COURSE WE INTERACT WITH ALL THE TIME. YOU CAN BUILD A MANUFACTURED HOME FOR SOMETHING VERY REASONABLE SOMEPLACE IN THE HUNDRED THOUSAND DOLLAR RANGE AND THEY ARE FAST TO PUT UP AND EASILY INSTALLED AND AN ALTERNATIVE. YOU KNOW YOURSELF AS A FORMER MAYOR YOU HAVE ZONING AND PLANNING THAT CREATES A LOT OF PROBLEMS AND SO WHAT WE ARE TRYING TO DO NOW IS ENGAGE IN THE COMMUNITIES TO TALK ABOUT THE ZONING IN SUCH THAT IT INCREASES THE COST OF HOUSING AND KEEPS PEOPLE OUT AND THAT IS IN ADDITION TO NOT IN MY BACKYARD. WE BELIEVE UNTIL WE START TO ADDRESS THIS WE ARE GOING TO CONTINUE TO BE PERPETUALLY IN THIS KIND OF SITUATION."
Later in the over 3 hour hearing, there was this inquiry by Representative Cindy Axne.
I HOPE THE STATE GOVERNMENT CAN PUT THIS IN PLACE AS IT RECONSIDERS PASSING THE OPPORTUNITY TO HELP MORE RENTERS IN THE SECOND ROUND. I'D LIKE TO MOVE ON TO SOMETHING I THINK COULD HELP WITH AFFORDABLE HOUSING ACROSS THE COUNTRY AND THAT IS MANUFACTURED HOUSING WHICH I THINK CAN BE PART OF THE SOLUTION TO HELPING GET A GOOD SOLID ROOF OVER FOLKS HEADS. HOWEVER FOR THOSE WHO OWN A HOME ITSELF BUT DON'T GET THE LAND THEY DON'T GET THAT BENEFIT IF IT IS UP TO THE LEVELS THEY CANNOT AFFORD OR IF THEY ARE KICKED OUT FOR NO REASON FORCING THEM TO SELL THEIR HOMES SOMETIMES. I HAD A CONSTITUENT THAT HAD TO SELL FOR A 40% LOSS OF WHAT SHE PAID FOR JUST THREE YEARS EARLIER BECAUSE OF THESE PREDATORY TACTICS. SO, MADAM SECRETARY, DO YOU THINK THERE IS MORE WE CAN DO TO MAKE MANUFACTURED HOUSING COMMUNITIES WORK AS AFFORDABLE HOUSING THAT IS TRULY PRIORITIZING IS THE TENETS RATHER THAN A SOLELY FOCUSING ON EXTRACTING PROFIT?"
Those remarks and inquiry are troubling, but evidence based claim that comes straight from the talking points of MHAction. That noted, is it becoming more evident why MHI failed to show – see the text and screen capture above – the actual language of the questions and the responses?
To Axne's question, HUD Secretary Marcia Fudge – per the CSPAN transcript obtained by MHProNews – replied as follows.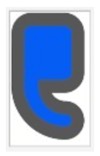 "YES, WE CAN AND I'VE SPOKEN WITH THE MANUFACTURED HOUSING GROUP. I'VE ALSO SPOKEN WITH TENETS NOT JUST OF PUBLIC HOUSING MANUFACTURED HOUSING AS WELL BUT TO TRY TO WORK THROUGH SOME ISSUES THAT WE THINK ARE GOING TO BE HELPFUL. BUT THEY KNOW THERE IS A PROBLEM AND WE KNOW THERE IS A PROBLEM SO I BELIEVE IT CAN WORK."
It is not entirely clear what Fudge means by the Manufactured Housing Group – does that mean, MHI?  That merits clarification. That noted, Axne then said this.
"ABSOLUTELY. I WOULD LOVE TO SEE SOME OF THOSE IF WE GET A CHANCE. THANK YOU FOR DOING THAT. IT'S WHY I INTRODUCED A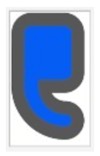 COUPLE BILLS TO GET PROTECTIONS IN PLACE SO THINGS LIKE THIS DON'T HAPPEN. I'VE GOT THE MANUFACTURED HOUSING TENETS BILL OF RIGHTS THAT WOULD INCREASE PROTECTIONS FOR RENTERS AND FEDERALLY BACKED PROPERTIES AND THE MHC PRESERVATION ACT THAT PROVIDES GRANTS TO RESIDENT OWNED GROUPS AND OTHERS WHO MIGHT WANT TO STEP UP AND OWN THE PLACES THEMSELVES AND GIVE THOSE BENEFITS TO THE RESIDENCE SO I HOPE WE CAN WORK TOGETHER ON THOSE TO GET PEOPLE MORE PROTECTED AND SAFE IN THEIR HOMES THEY CURRENTLY LIVE AND ALSO GIVE OTHER FOLKS MORE OPPORTUNITY FOR AFFORDABLE HOUSING. THANK YOU SO MUCH, MADAM SECRETARY FOR ALL THAT YOU ARE DOING AND THANK YOU FOR HELPING US MOVE THIS AGENDA FORWARD. I WILL YIELD BACK."
The report and analysis on that legislation mentioned by Axne is shown as linked below. It is an integral part of the vexing pattern of MHI's apparently misleading reports to their own members.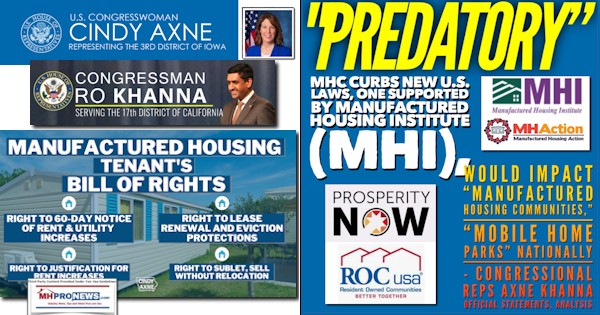 Last but not least is this vexing "MHI in Action" labeled exchange. Note that thus far, each and every discussion during this July 20, 2021 House Financial Services hearing, there were one or more negative inferences and/or revelations. To the extent that this might be picked up by mainstream media at some point, are these the transcript-evidenced pull-quotes the kind of talking points that white hat manufactured housing industry pros want discussed? Hardly.
Starting at about 02:17:47 Rep John Rose (TN-R) said the following. The text prior to the underlined portion is added by MHProNews, because it was in his remarks but excluded by that part of the CSPAN transcript.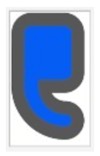 [In Tennessee's 6th Congressional district which I represent] 12.9 PERCENT OF TOTAL OCCUPIED HOUSING UNITS OF MANUFACTURED HOMES MAY BE THE MOST AFFORDABLE HOMEOWNERSHIP OPTION AVAILABLE FOR MINORITIES AND UNDERSERVED AND LOW INCOME BORROWERS. 90 PERCENT OF NEW HOMES UNDER 75000 [are] MANUFACTURED HOUSING YET INCREASINGLY WE SEE SCENARIOS WHERE LOCALITIES ARE USING ZONING ORDINANCES TO EXCLUDE MANUFACTURED HOMES AND THEIR COMMUNITIES. [HUD] HAS THE AUTHORITY TO PREVENT LOCALITIES FROM EXCLUDING MANUFACTURED HOMES BUT THEY HAVE NOT UTILIZED IT HOW CAN HUD ENCOURAGE COMMUNITIES TO EXPAND AFFORDABLE HOUSING OPTIONS LIKE MANUFACTURED HOMES QUICK."
Fudge at about the 2:18:27 mark replied as follows. Note that CSPAN's transcript misreported the word HUD as HAD, which is corrected by MHProNews below.
Per Fudge at about the 02:18:27.
"I WOULD DISAGREE HUD HAS ABILITY TO CHANGE LOCAL ZONING. WE DO NOT."
Congressman Rose replied to that at about the 02:18:33 mark by saying this.
"YOU DON'T SEE A WAY THAT HEAD ON – – [HUD] CAN HELP QUICK."
To which Fudge says at 02:18:42 that: "WE ARE WORKING ON IT BUT WE DON'T HAVE THE AUTHORITY TO CHANGE LOCAL ZONING LAW."
Rep. Rose did not debate the issue. Instead, he replied at about the 02:18:45 mark with "I YIELD BACK." ##
That series of exchanges sadly is indeed "MHI in Action." MHI claimed it. MHI owns it.
Additional Information, More MHProNews Analysis and Commentary
"Marcia Louise Fudge is an American attorney and politician serving as the 18th United States Secretary of Housing and Urban Development since 2021. A member of the Democratic Party, she served as the U.S. representative for Ohio's 11th congressional district from 2008 to 2021," – per Politics on Social Media.
First, in fairness, Secretary Fudge is hardly the first to duck or attempt to claim that HUD has no authority to override local zoning. MHProNews/MHLivingNews will plan a more in depth report on that topic, because Republican HUD Commissioner Brian Montgomery sent MHProNews a formal reply on that topic on May 20, 2020 that was received at 2:32 PM ET. That noted, MHProNews also publicly called for the Trump Administration to pull Montgomery as their nominee. In hindsight, MHProNews proved correct in that call.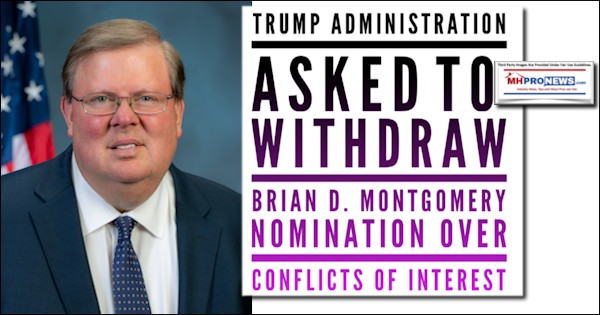 That said, Fudge is an attorney. She is able to read the law. She is the top person at HUD, which has the primary federal jurisdiction over HUD Code manufactured housing.
MHProNews reached out to Mark Weiss, J.D., President and CEO of the Manufactured Housing Association for Regulatory Reform (MHARR) about the enhanced preemption topic.
Weiss, who was reportedly involved in the passage of the MHIA, said the following about the 2000 reform law and how it differed from the original 1974 act which also provided for federal preemption from state and local standards. The bold, color, and highlighting to the text are added by MHProNews, but the text is as provided by Weiss.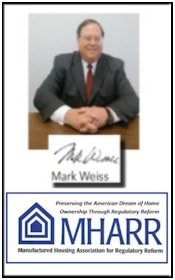 "The 2000 law was designed to expand federal preemption in a number of ways. It was designed to go beyond just the preemption of state and local construction and safety standards. That's why the phrase "or other requirements" was added.  If Congress had intended the preemption provision to continue to apply only to state and/local construction and safety standards, the phrase including "other requirements" would not have been necessary, because the 1974 language already did that.  thus, it is clear that the "other requirements" language extends the scope of preemption beyond state/local construction standards, and can embrace other mandates that impair the federal superintendence of the industry and the purposes of the federal law, as amended."
This is also where the language that preemption is to be broadly and liberally construed also comes into play.
While Weiss goes into an important legal detail. Namely, the significance of that added clause "or other requirements" go beyond state and local standards used in thinly veiled attempts to bar the placement of manufactured homes. There are others that have made the argument that stands contrary to the stance made by Fudge on 7.20.2021. Ironically for Fudge, they were fellow Democrats.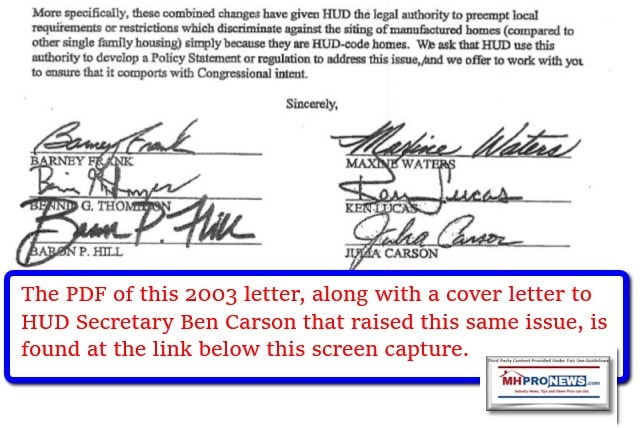 Restated, Fudge is apparently quite mistaken in what she said. She does have authority. But as attorney Matchneer, the first OMHP administrator said – as reportedly only by MHProNews – in the virtual meeting reported below, HUD's office of general counsel has long been an impediment to the proper enforcement of "enhanced preemption."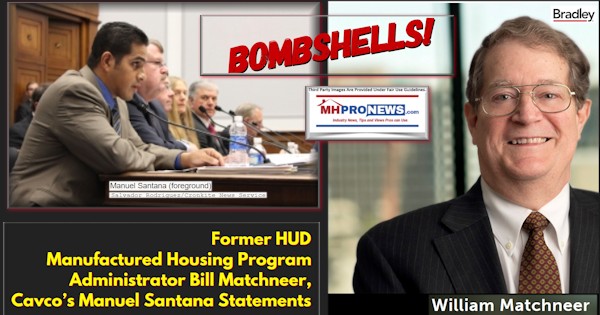 But several problematic items arise from the evidence presented from the CSPAN hearing transcript, video, and related information shown above. In no specific order of importance:
MHI touted something – "MHI in Action" – that when the facts were examined from the original source materials reflected several troubling, not positive, developments.
MHI previously, and again apparently implied, that they had something to do with these questions posed by lawmakers. If so, each exchange was less than ideal from the industry's image and understanding perspective.
Further, none of the exchanges above did anything to advance the interests of industry retailers who may want to place homes in areas that they are being currently being zoned out of, as Rep. Cleaver indicated.
In the last exchange by Rep. Rose and Sec Fudge, if MHI in any way teed that inquiry up, they apparently failed to provide Congressman Rose with the type of response that MHARR CEO and attorney Weiss pointed out in the law. This leaves supporters of preemption with yet another missed opportunity.
In summary, "MHI in Action" apparently weakened the industry's position in Congress and at HUD by allowing this sort of problematic set of exchanges to occur without adequate follow up preparation. Again, since MHI claims it, they own it.
Per Oxford Languages the word propaganda has the following meaning.
/ˌpräpəˈɡandə/
 noun
information, especially of a biased or misleading nature, used to promote or publicize a particular political cause or point of view. "he was charged with distributing enemy propaganda" ##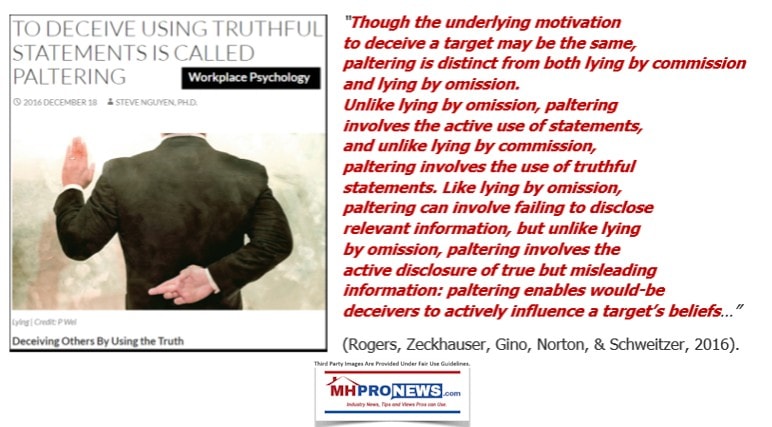 MHProNews has for some years pointed out that on issue after issue, MHI has demonstrably fumbled, failed, frustrated, or foiled the industry's own interests. A few examples are the DOE issue, Pam Danner, and the routine failure to press public officials in prior administrations into the very type of on-the-record replies that Fudge has now committed to in her July 20, 2021 hearing with Congress.
If there is a sliver lining to this dark cloud, they are as follows.
Unlike Secretary Ben Carson, where there is at this time no known record of his commenting on preemption in public at all, Fudge is at least on record on her view of enhanced preemption for manufactured homes.
That said, Fudge's position is apparently contrary to the law and contrary to the interests of manufactured housing professionals.
As several MHI members, affiliates, and others have commented, the scenario with respect to preemption has worsened in recent years. So "MHI in Action" is being steadily revealed as a nonprofit that is failing to advance the industry's interests.
It is up to MHI to fix this mess that they have seemingly claimed to create by saying "MHI in Action."
Last but not least, this is one more reason why those in the industry who are serious about ethical and sustainable business practices and robust growth should swiftly move toward establishing a post-production trade group that stands ready to team up with MHARR.
To learn more, see the linked and related reports. Because Fudge said it: "Until we start to address this [zoning/placement barriers for HUD Code manufactured homes] we are going to continue to be perpetually in this kind of situation." The open-mined, detail oriented, and evidence-based readers of MHProNews would not find any of this surprising. After all, while MHI – and their "amen corner" blogging crooners and mouth-pieces have not notably reported comments like these from MHI's own affiliated state executives.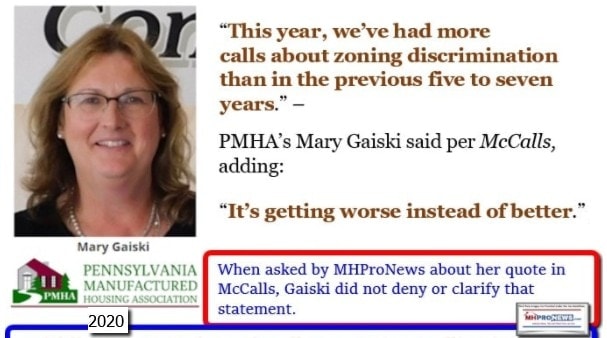 In fairness, sometimes rival publications publish a statement – by error? – that makes a point that is at odds with the MHI-party line that they otherwise tow.
Despite years of obvious failure, that Bliss and Gaiski merely illustrate in those comments, apparent MHI and Berkshire Hathaway bootlickers are willing and able to outrageously claim that Gooch is the best that ever was in her role.  Are Tim Williams and Elizabeth Birch still willing to publicly stand up for MHI and the Berkshire brands after this disastrous and troubling "MHI in Action" hearing with Fudge and lawmakers during the July 20, 2021 hearing at the House Financial Services Committee?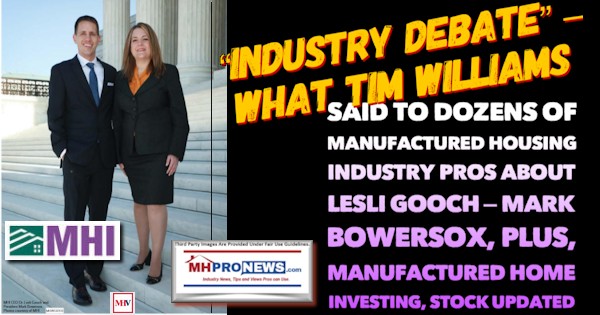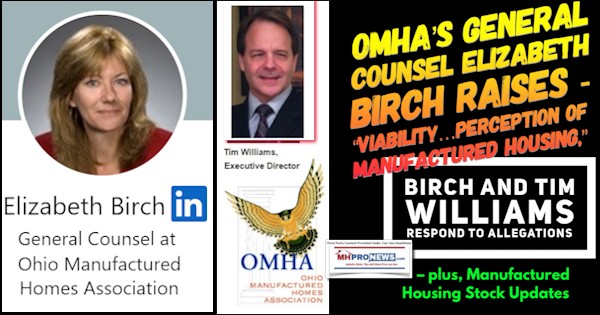 MHI claimed it in writing. MHI owns it. But it is merely the latest apparent fail by MHI. Count on MHProNews to continue to sift the facts from the spin, fiction, fumbles, fails, and purported fraud – the later of which was claimed by Samuel Strommen at Knudson Law.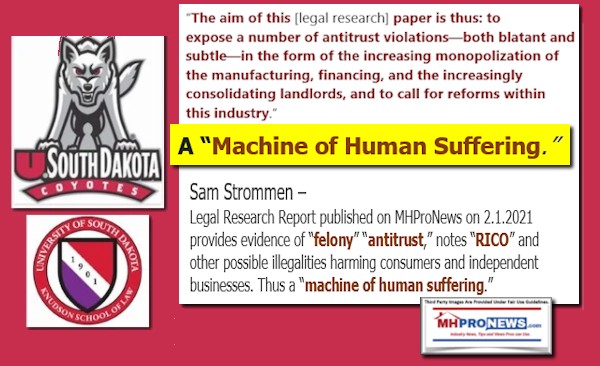 Because no one else in manufactured housing trade media is willing – or perhaps able? – to shine a light on what third-party researchers have said that underscore the growing evidence that the Manufactured Housing Institute (MHI) is working in a fashion that blunts industry growth, while fueling consolidation of their larger members.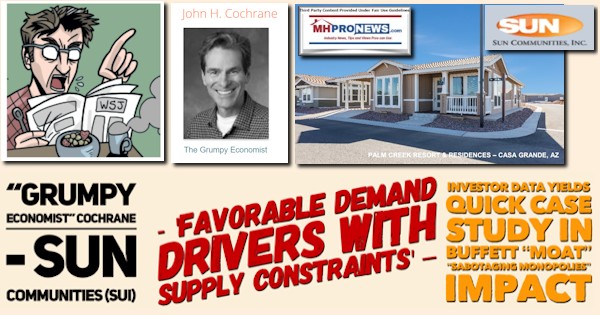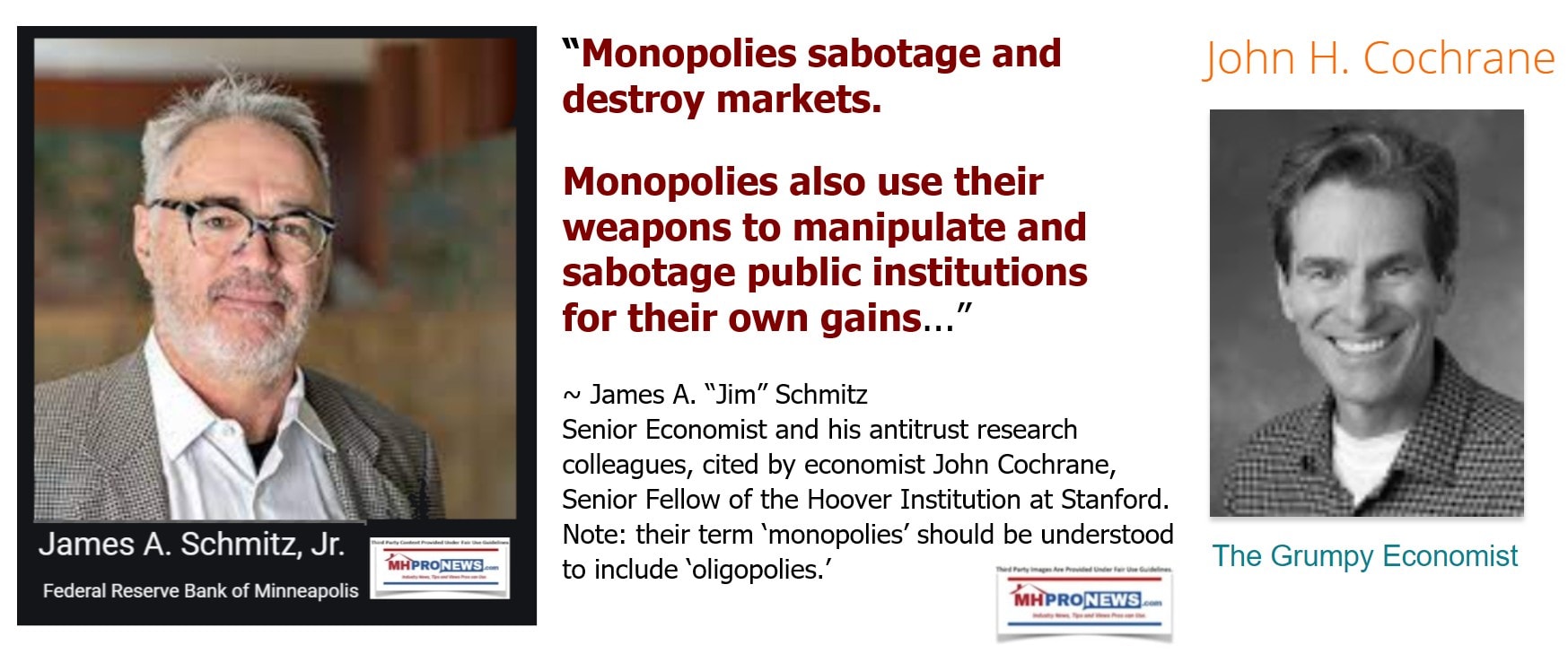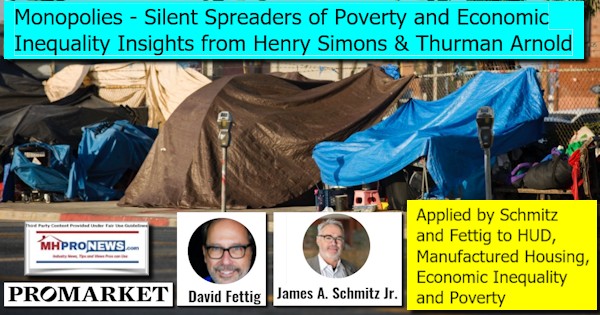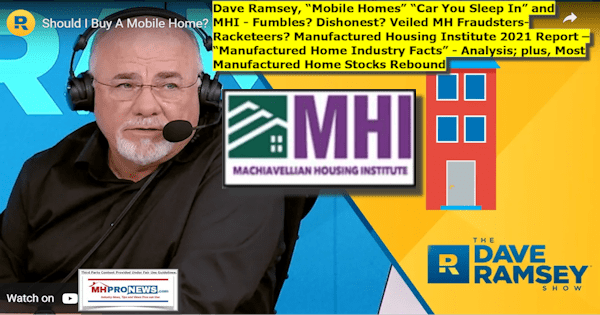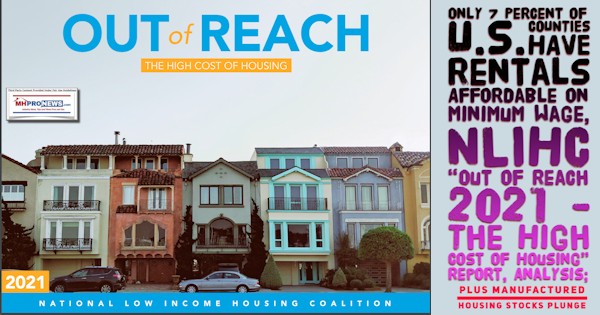 Watch for the next in our periodic series of exclusive and special reports, planned at this time for Monday morning. Stay tuned and sign up for our industry leading emailed news updates, linked below.

Next up is our business daily recap of yesterday evening's market report and related left-right headlines.
The Business Daily Manufactured Home Industry Connected Stock Market Updates.  Plus, Market Moving Left (CNN) – Right (Newsmax) Headlines Snapshot. While the layout of this business daily report has recently been modified, several elements of the basic concepts used previously are still the same. The headlines that follow below can be reviewed at a glance to save time while providing insights across the left-right media divide. Additionally, those headlines often provide clues as to possible 'market-moving' items.
Market Indicator Closing Summaries – Yahoo Finance Closing Tickers on MHProNews…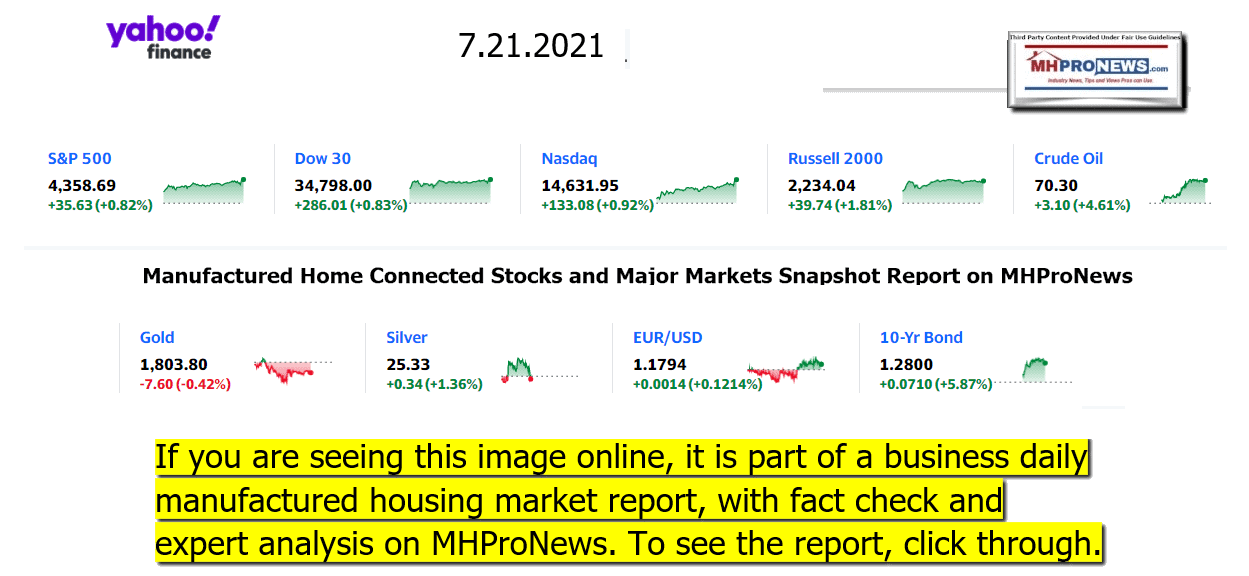 Headlines from left-of-center CNN Business = evening of 7.21.2021 
A new era of space travel
Jeff Bezos and Richard Branson went to space. Here's when you can go, too
Inflation is here. The Delta variant could make it worse
CEO Jamie Dimon gets hundreds of millions of dollars to stay at JPMorgan
How to invest as the Delta variant takes hold
Why Netflix isn't pressing the panic button
Venmo is getting rid of one of its most recognizable features
Attorneys General propose a $26 billion global opioid settlement with the 'big three' drug distributors
Space tourism tax proposed to boldly go where no tax has gone before
Target's teaming up with these pricy makeup brands
5 dos and don'ts for selling your used car
Opinion: Truck drivers are essential workers. Let's treat them that way
Bezos donates $100 million each to CNN contributor Van Jones
Maria Taylor leaves ESPN following Rachel Nichols comments
Fox's mixed messages about vaccines are coming under scrutiny
Compost Bin in New York
Farms are tossing 1 billion tons of food. That's a disaster for the climate
Bed Bath & Beyond's stores have always been chaotic. Now it's decluttering Marie Kondo-style
Ben and Jerry's ice cream is stored in a cooler on May 20, 2021 in Washington, DC.
Kosher grocery stores drop Ben & Jerry's after its decision to stop selling ice cream in Palestinian territories
THE COVID ECONOMY
A woman wearing a mask walks past closed store fronts in the Astoria neighborhood of Queens, on April 15, 2020 in New York City. – Data on statewide manufacturing from the Federal Reserve Bank of New York, home to the worst coronavirus outbreak in the country, showed business activity plummeting more than ever. The Empire State Manufacturing Survey fell by 57 points to -78.2, its lowest level ever recorded. The index hit -34.3 during the global financial crisis. (Photo by Johannes EISELE / AFP) (Photo by JOHANNES EISELE/AFP via Getty Images)
The covid recession is officially over, and it was the shortest on record
It's taken a pandemic to crack the glass ceiling in India
Five things that are cheaper now than before Covid
How to prepare your finances as things open back up
Worker shortage is forcing UK businesses to close as Covid cases spike
MEDIA
Instagram users can now control how much sensitive content they see
Netflix is adding video games
Twitter's disappearing Snapchat clone… disappears
More inclusive emojis may be coming to smartphones
CNN announces CNN+, 'most important launch for network since Ted Turner'
Headlines from right-of-center Newsmax – evening of 7.21.2021
Senate Republicans Block Start of Infrastructure Debate
Newsmax TV
Babin: Biden, Dems 'Shirking Constitutional Duty' at Border
Donalds: Fauci 'Lost His Credibility' |
Lt. Gen. Kellogg: Milley Should Resign as JCC |
Cammack: Border Crisis Is 'Most Expensive Welcome Party' |
Liz Harrington: Biden Hasn't Asked Trump for Help on COVID |
State Rep. Briscoe Cain: Texas Dems in DC 'Hypocrites' |
More Newsmax TV
Newsfront
McCarthy Pulls All 5 GOP Picks for Jan. 6 Panel After Pelosi Rejects 2
House Speaker Nancy Pelosi, D-Calif., was noncommittal in approving of House Minority Leader Kevin McCarthy's Republican picks for her Jan. 6 select committee…… [Full Story]
'Carolina Bar-B-Que Company' Offers Free Barbeque to Police
On, Friday as Mike Weaver, owner of Carolina Bar-B-Que Company, was [Full Story]
Alabama QB Bryce Young Already Has Almost $1M in Endorsement Deals
Alabama quarterback Bryce Young has already made almost $1 million in [Full Story]
Wall Street Ends Higher, Powered by Strong Earnings, Economic Cheer
Wall Street clinched its second straight advance on Wednesday, as [Full Story]
Texas State Republican Seeks Forensic Audit of 13 Largest Counties
Amid Democrat obstruction in Texas state GOP attempts to pass [Full Story]
Billionaire Blastoffs Signal Space Tourism 'Renaissance' Phase
Space architect John Spencer believes celestial music festivals, [Full Story] |
Senate Republicans Block Start of Infrastructure Debate
Senate Republicans blocked a move to open debate on Wednesday on a [Full Story]
Cubans, Haitians Flooding Southern Border for 'Easier Path' to US
Haitians and Cubans trying to escape economic and political strife [Full Story] |
Hall of Fame Coach Bobby Bowden Diagnosed With Terminal Medical Issue
Bobby Bowden has been diagnosed with a terminal medical condition, [Full Story]
France Launches Controversial Vaccine Pass as Fourth Wave Hits
French cinemas, museums and sports venues began asking visitors [Full Story]
Harvey Weinstein Pleads Not Guilty Ahead of Rape Trial in Los Angeles
Former Hollywood producer Harvey Weinstein pleaded not guilty on [Full Story]
Federal Judge Blocks Arkansas Trans Youth Treatment Ban
A federal judge on Wednesday temporarily blocked enforcement of [Full Story]
Milley Refuses to Comment on Book Claims
Chairman of the Joint Chiefs of Staff Mark Milley on Wednesday [Full Story]
US General: Half of All Afghan District Centers Under Taliban Control
Taliban insurgents control about half of Afghanistan's district [Full Story]
Big 3 US Drug Distributors, J&J Reach Landmark $26B Opioid Settlement
A group of state attorneys general unveiled on Wednesday a landmark, [Full Story]
Biden, Ukraine's Zelenskiy to Meet Aug. 30 in Washington
President Joe Biden will meet with his Ukrainian counterpart [Full Story]
Trump: 'Mitch Is a Bad Leader, Always Has Been'
Before he announces his all but official 2024 presidential campaign [Full Story]
Related
Trump: 'Antiquated' Campaign Finance Rules Hold Up '24 Run
Trump: 'We Don't Have an Open, Free Media Anymore'
Pew Poll: Republican Voters Fear for Their Children's Future Under Biden
Republicans have become significantly more pessimistic about their [Full Story]
Ted Cruz Blocking 60 Biden Diplomatic Appointments
Half a year into President Joe Biden's administration, only six [Full Story]
Giuliani Launches Legal Defense 'Freedom Fund'
Rudy Giuliani is seeking financial support from fellow "patriots" as [Full Story]
CDC: Delta Variant Now Accounts for 83% of US Cases
Health officials say the delta variant of the coronavirus continues [Full Story]
Related
Paul, Fauci Trade Accusations at Senate Hearing
Biden 'Misinformation' Crusade 'Blurs' Government, Big Tech |
Poll: Unvaccinated Believe COVID Vaccines Riskier Than Virus
Vaccinated White House Official Was Infected With COVID Has Mild Symptoms
Trump Spokeswoman Harrington: Biden Hasn't Asked Trump for Help on COVID
The Biden White House has not reached out to former President [Full Story] |
Democrats Could Seek Trump Testimony Before House Jan. 6 Committee
Former President Donald Trump could be called to testify before the [Full Story]
Related
Pelosi Won't Let GOP Reps. Jordan, Banks Join Jan. 6 Panel
Saudi Aramco Facing $50M Cyber Extortion over Leaked Data
Saudi Arabia's state oil giant acknowledged Wednesday that leaked [Full Story]
McConnell Stands Firm, Says GOP Won't Back Debt Limit Boost
Senate Democrats accused Republicans Wednesday of a "shameless, [Full Story]
Rubio Defends Right to Refuse Vaccine
Marco Rubio, R-Fla., on Wednesday defended the right not to get [Full Story]
Paul Wants DOJ to Investigate Fauci for Lying to Congress
Rand Paul wants the Department of Justice to probe Dr. Anthony [Full Story]
Scalise, Citing Delta Variant, Gets First COVID Shot
Steve Scalise, after saying since April that he'd be getting his [Full Story]
Venmo Getting Rid of Global Social Feed
Venmo is ditching its global social feed, making it so users can no [Full Story]
US, Germany to Vow Action on Russia in Nord Stream 2 Deal: Sources
The United States and Germany will take action against Russia if it [Full Story]
More Newsfront
Finance
JPMorgan Surprises Jamie Dimon With $50 Million in Options to Stick Around
Jamie Dimon's five-year retirement joke just got serious.The billionaire chief executive officer of JPMorgan Chase & Co. was granted a special gift to persuade him to lead the biggest U.S. lender for another "significant number of years." [Full Story]
Bezos Rebuked for Thanking Amazon Workers After Spaceflight
Airbus Delivers First A350 Jet From Chinese Completion Plant
Lingerie Titan Reshapes $10B Fortune With Selling Spree
Drugmakers, Pharmacies Next Targets for US Opioid Settlements
More Finance
Health
Your Child's Education Impacts Your Health
If you're a parent, here's another reason to encourage your kids to get a good education: Children's educational successes or failures can impact their parent's physical and mental health, new research suggests. For the study, researchers at the University at Buffalo in New… [Full Story]
Protect Yourself Against Potentially Deadly Melanoma
Exercise Boosts Survival for People With Implanted Defibrillators
Breastfed Babies Have Healthier Blood Pressure as Kids
Wildfire Smoke Could Fuel COVID Spread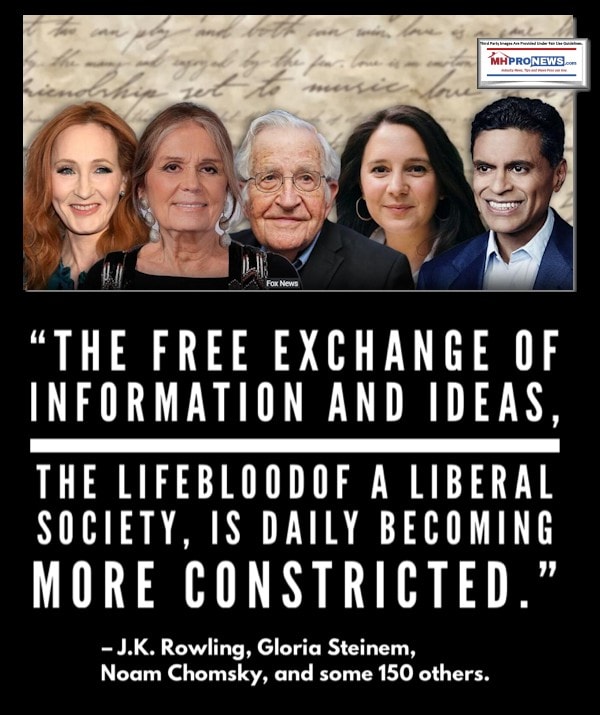 Manufactured Housing Industry Investments Connected Equities Closing Tickers
Some of these firms invest in manufactured housing, or are otherwise connected, but may do other forms of investing or business activities too.
NOTE: The chart below includes the Canadian stock, ECN, which purchased Triad Financial Services, a manufactured home industry lender
NOTE: Drew changed its name and trading symbol at the end of 2016 to Lippert (LCII).
NOTE: Deer Valley was largely taken private, say company insiders in a message to MHProNews on 12.15.2020, but there are still some outstanding shares of  the stock from the days when it was a publicly traded firm.  Thus, there is still periodic activity on DVLY.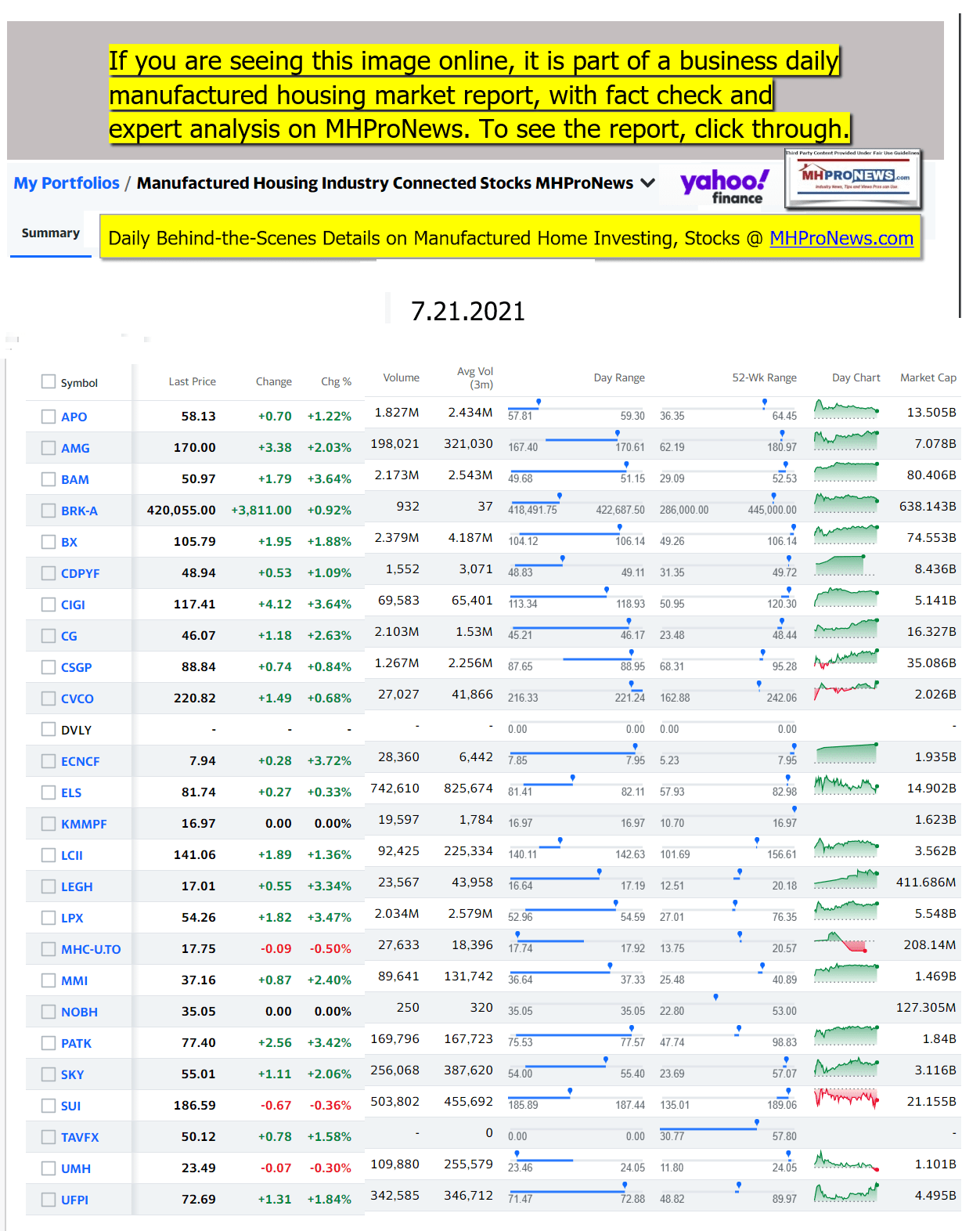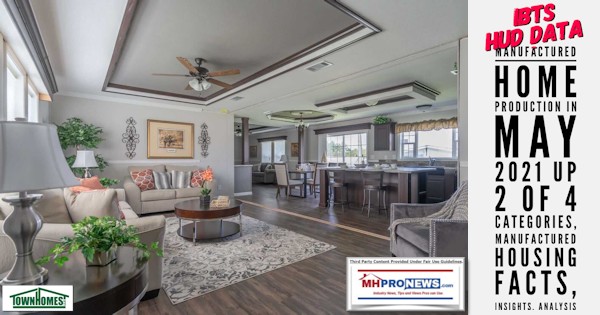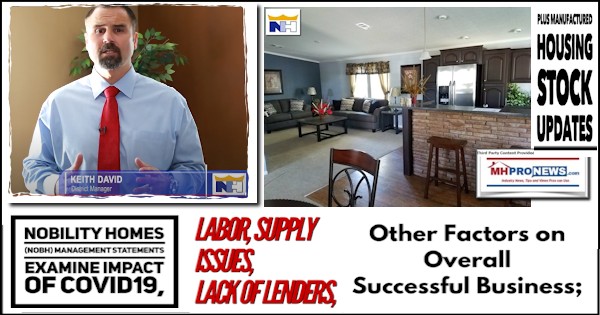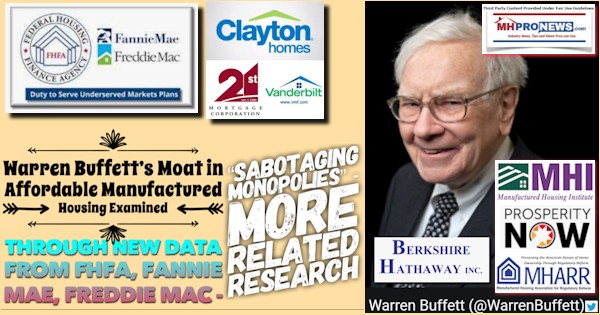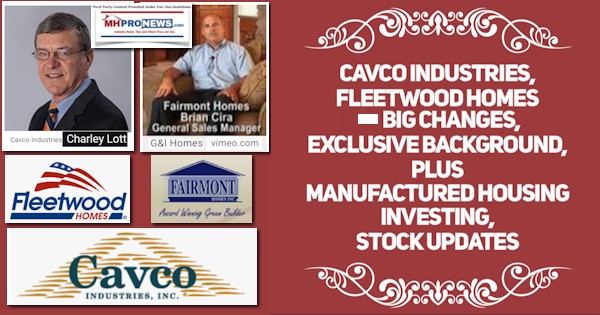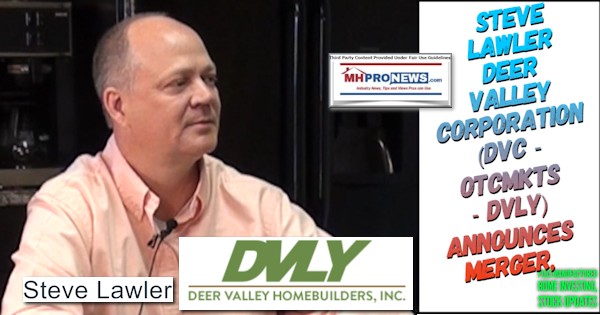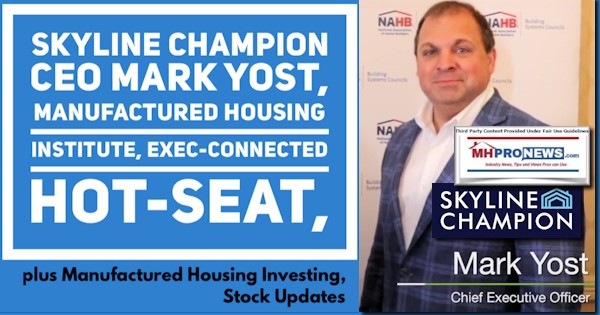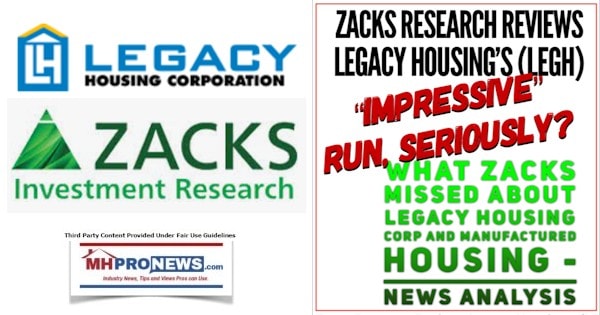 Spring 2021…
Berkshire Hathaway is the parent company to Clayton Homes, 21st Mortgage, Vanderbilt Mortgage and other factory built housing industry suppliers.
· LCI Industries, Patrick, UFPI, and LP each are suppliers to the manufactured housing industry, among others.
· AMG, CG, and TAVFX have investments in manufactured housing related businesses. For insights from third-parties and clients about our publisher, click here.
Enjoy these 'blast from the past' comments.
MHProNews. MHProNews – previously a.k.a. MHMSM.com – has celebrated our 11th year of publishing, and is starting our 12the year of serving the industry as the runaway most-read trade media.
Sample Kudos over the years…
It is now 11+ years and counting…
Learn more about our evolutionary journey as the industry's leading trade media, at the report linked below.
· For expert manufactured housing business development or other professional services, click here.
· To sign up in seconds for our industry leading emailed headline news updates, click here.

Disclosure. MHProNews holds no positions in the stocks in this report.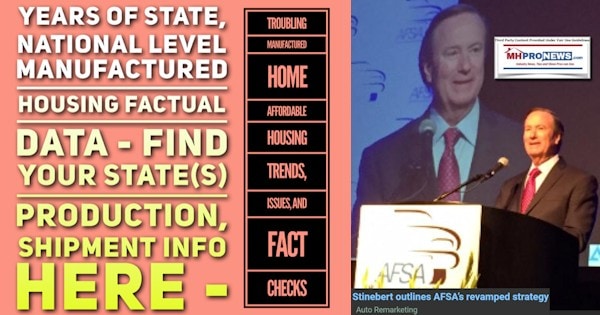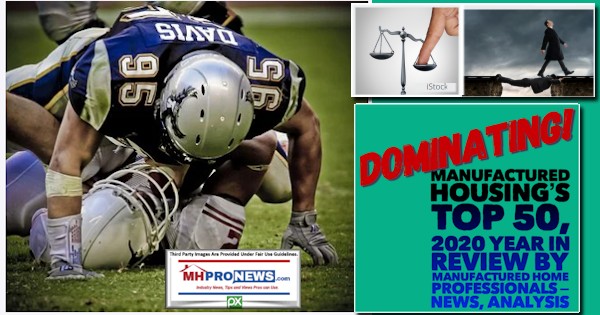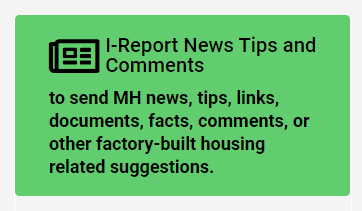 That's a wrap on this installment of "News Through the Lens of Manufactured Homes and Factory-Built Housing" © where "We Provide, You Decide." © (Affordable housing, manufactured homes, stock, investing, data, metrics, reports, fact-checks, analysis, and commentary. Third-party images or content are provided under fair use guidelines for media.) (See Related Reports, further below. Text/image boxes often are hot-linked to other reports that can be access by clicking on them.)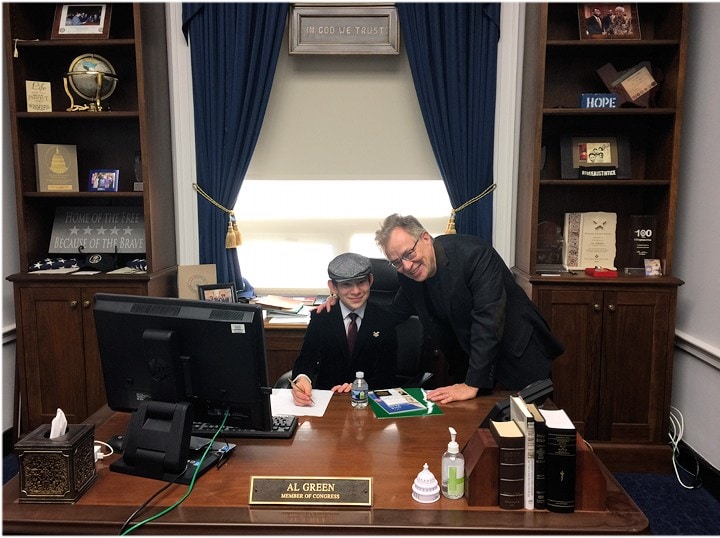 By L.A. "Tony" Kovach – for MHProNews.
Tony earned a journalism scholarship along with numerous awards in history. There have been several awards and honors and olso recognition in manufactured housing. For example, he earned the prestigious Lottinville Award in history from the University of Oklahoma, where he studied history and business management. He's a managing member and co-founder of LifeStyle Factory Homes, LLC, the parent company to MHProNews, and MHLivingNews.com. This article reflects the LLC's and/or the writer's position, and may or may not reflect the views of sponsors or supporters.