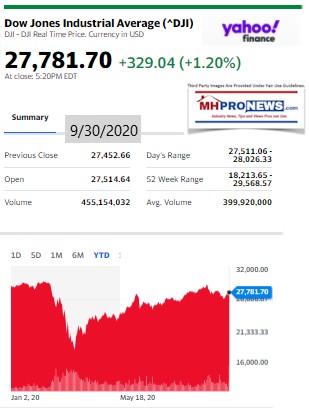 Spoiler Alert. An Executive Summary of the longer report below could be this.
For objective and detail oriented professionals, is that Tim Williams postured a stance while actually failing to address the actual issues.  Rephrased, he arguably used a debater's ruse. Read what follows further below carefully to see for yourself.
That said, testing that hypothesis tonight in the report that follows, is just a small portion of the bigger point to manufactured housing, which is in a 20-year plus downturn from which it has not recovered.
What follows sheds light on that, and includes Williams' full statement, as he requested that it be published.
Williams sent MHProNews an emailed response early today that began with these words.
"I stand 100% behind Lesli Gooch, Mark Bowersox, Tom Hodges and MHI! I stand 100% behind Berkshire Hathaway and all our manufacturers in our industry both MHI and MHARR manufacturers."  – Tim Williams to MHProNews.
To see all that Williams said, and what he was responding to, see the featured focus further below the quotable quotes, left-right headline snapshot, and two of the three evening market snapshots at the closing bell.
Quotes That Shed Light – American Social, Industry, National Issues..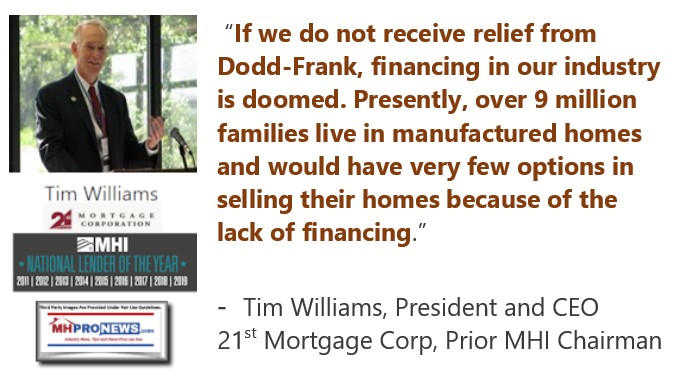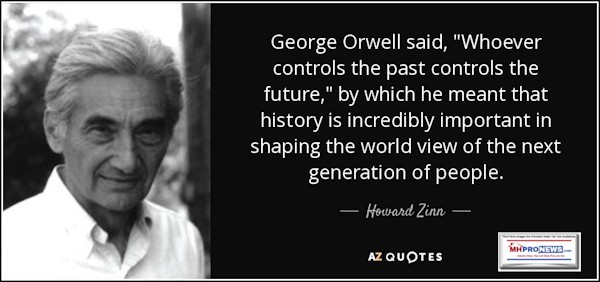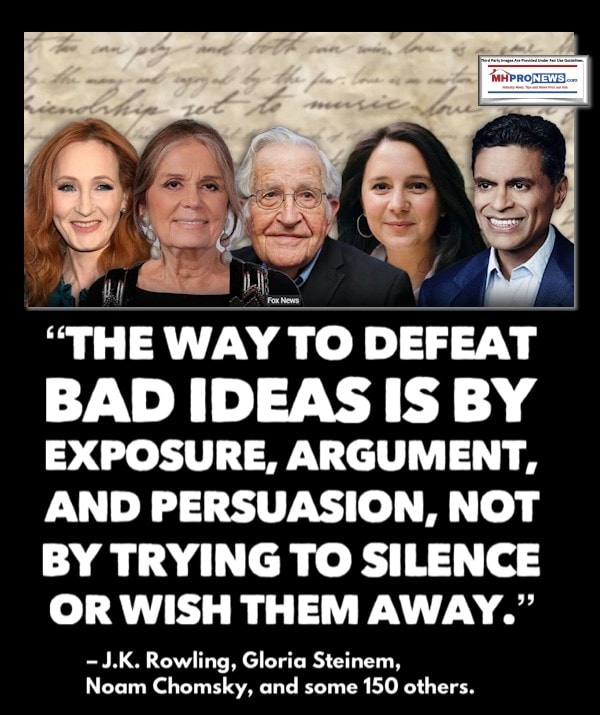 Headlines from left-of-center CNN Business
Tax breaks
A U.S. Department of the Treasury Internal Revenue Service (IRS) 1040 Individual Income Tax form for the 2019 tax year is arranged for a photograph in Tiskilwa, Illinois, U.S., on Friday, March 20, 2020. Tax forms and payments wont be due to the Internal Revenue Service until July 15 this year, Treasury Secretary Steven Mnuchin said in a tweet, as the government looks for ways to respond to the coronavirus. Photographer: Daniel Acker/Bloomberg via Getty Images
Why you pay taxes and rich Americans — like Donald Trump — don't always have to
Analysis: Joe Biden calls Donald Trump what he is: A jobs loser
Walmart is redesigning its stores. Here's what they'll look like
See what's new inside Walmart stores
LIVE UPDATES Stocks post their first month of losses since March
Pending home sales hit a record in August
Palantir, the controversial data company, debuts on Wall Street
Joe Biden said the economic recovery is 'K-shaped.' Here's what that means
Analysis: Fox News airs pro-Trump propaganda after first debate
'Fox & Friends' tries to coach Trump after his disastrous debate
Google ditches the super-expensive phone race with the 5G Pixel
The collapse of global air travel could wipe out 46 million jobs
Airlines prepare for tens of thousands of job cuts without a bailout
Thinking of relocating? Read this first
A 1883 bronze statue of the first President of the United States, George Washington, overlooks Wall Street and the New York Stock Exchange from Federal Hall on September 28, 2020 in New York City. George Washington was inaugurated President here in 1789 when New York City was the capital of the United States before it was moved in 1790 to Philadelphia, Pennsylvania.
Wall Street is 'doomsday prepping' for the election. It may not be necessary
SAN RAFAEL, CALIFORNIA – JUNE 17: Bottles of Aunt Jemima pancake syrup are displayed on a shelf at Scotty's Market on June 17, 2020 in San Rafael, California. Quaker Oats announced that it will discontinue the 130-year-old Aunt Jemima brand and logo over concerns of the brand being based on a racial stereotype. Mars, the maker of Uncle Ben's rice is also considering a change in the rice brand.
These brands promised to get rid of their racist logos. Here's why it's taking so long
Trump-Biden clash was watched by at least 65 million viewers
Headlines from right-of-center Fox Business
MARKETS
Stocks rally on Mnuchin-Pelosi stimulus hopes and record home sales
September finished as a losing month for U.S. stocks.
POLITICS
Biden ads take over the web after debate
Biden, Trump presidential campaigns ramp up Supreme Court ad wars
PERSONAL FINANCE
If you're still missing your stimulus check, you need to act fast before it's too late
POLITICS
Mnuchin, Pelosi make last-ditch push for COVID relief deal ahead of election
OPINION
ANDY PUZDER: At debate, Biden chooses to run as a pale imitation of Trump in 2016
CITI MAYOR?
LIFESTYLE
5 things know about prospective NYC mayoral candidate, Ray McGuire
DARK DAYS AT DISNEY
LIFESTYLE
Company has to air its compensation packages out to public says CA judge
LIFE SUPPORT
POLITICS
Newsom signs law requiring hospitals have 45-day PPE supply
CONSCIOUS CLOTHING
LIFESTYLE
By the end of 2021, Nordstrom will no longer sell this luxury good
ON THE RIGHT FOOT
RICH & FAMOUS
Crocs designed by this pop star sell out in just 16 minutes
FUTURE OF RETAIL?
RETAIL
Walmart redesign modeled after airports
TOO STIFF?
POLITICS
British PM Boris Johnson says US tariffs on this drink should be removed
OUT OF TIME
POLITICS
SEE IT: Hillary Clinton gets Zoom warning message during TV interview
TOOLS OF THE TRADE
MARKETS
FOX Business rolls out new features to help you make money
LIFESTYLE
Movie theaters reducing hours with no new releases on the horizon in October
TECHNOLOGY
Musk says he won't get coronavirus vaccine since he and his kids aren't at risk
LIFESTYLE
More sour grapes for Napa wineries as wildfires rage on in California
TECHNOLOGY
China readies antitrust investigation into Google year after Huawei complaint: report
ECONOMY
US private employers add 749,000 jobs in September, topping expectations
POLITICS
Top political strategist at Chamber of Commerce abruptly forced out
POLITICS
McCarthy previews 'major items' in Chinese Communist Party probe
PRODUCT RECALLS
Ford recalls more than 700k vehicles over potentially dangerous problem
MEDIA
Why this Harry Potter book, found 'sitting on shelf,' could be worth $65k
MARKETS
Louisiana lands $215M in BP oil spill money to improve damaged marshes
TECH
US Border Patrol signs $13M contract with Axon to provide agents with body cameras
ECONOMY
More Americans sign contracts to buy homes in August
MEDIA
Viral TikTok video boosts Fleetwood Mac's 1977 song 'Dreams' on streaming service charts
MARKETS
William Hill backs Caesars' $3.7B takeover bid
NEWS
Police investigate as deadly shooting breaks out at Amazon fulfillment center
LIFESTYLE
Cold weather means new challenges for struggling restaurants
RETAIL
Store landlords face a battle for a cut of online sales
ECONOMY
Disney to lay off 28,000 employees as COVID-19 continues to hammer its businesses
POLITICS
Biden promises to eliminate tax advantages that Trump benefited from
MARKETS
Shell plans to cut up to 9,000 jobs in transition plan
Market Indicator Closing Summaries – Yahoo Finance Closing Tickers on MHProNews…
Featured Focus –
Where Business, Politics and Investing Can Meet
Tim Williams sent an on-the-record response to the email that follows. As readers will note, Williams copied dozens of manufactured housing industry professionals. He also copied the Manufactured Housing Executive Committee group. An analysis will follow the email exchange that is shown in toto below, save some information below email addresses or other unessential details. A typo correction is shown below in brackets.
— Start of message to Tim Williams from L. A. 'Tony' Kovach, MHProNews —

Re: Tim, disappointment is not a strong enough word
https://www.manufacturedhomepronews.com/uncommon-sense-for-manufactured-home-sales-to-seriously-rise-industry-watchdog-says-zoning-financing-failures-prove-need-for-new-post-production-national-trade-association/
Tim,
You say you are pro-Trump, right? Then why are you giving cover to the Berkshire Hathaway types that are undermining manufactured housing independents and consumers?
Do tell, sir.
You said you would publicly debate the issues facing our industry, what happened to your pledge? I get it why the MHI types aren't going to do it, they don't want to lose publicly, right?
Even some of your state association colleagues have made statements that contradict your claim that Lesli Gooch is the best you've ever seen in her role. Wasn't it an absurd claim from the get-go?
Here is my invite. Do what Andy Gedo did, but I'll make it easier. Pick a topic from the below or any other recent report you like. If it isn't already posted on LinkedIn, tell me, and I'll post it. Then, you start posting your take on that comment. Fair enough? Can you handle it?
FYI, I'm BCC[ing] a few of your colleagues. Please don't disappoint. This is the time to debate, before the election.
Or simply admit by not replying that you were wrong about Gooch and that MHI is arguably a fraud that is undermining independents and consumers alike, fair enough?
Thanks,
Tony
L. A. "Tony" Kovach
Managing Member
LifeStyle Factory Homes, LLC
DBAs:
MHLivingNews.com  | MHProNews.com | LATonyKovach.com |Cell 832-689-1729 |
Connect on LinkedIn:
http://www.linkedin.com/in/latonykovach
— Start of emailed message from Tim Williams —
from:    Tim Williams
to:        "L. A. Tony K"
cc:        "mhexecs@googlegroups.com"
Lesli Gooch
Mark Bowersox
"jwilliams@mfghome.org"
Dennis Hill
Andrea Reichman
Elizabeth Birch
"Tom Hodges Clayton Homes
Augusta Homes-Nathan Smith
Evan Atkinson
Glenn Wilder
Jay Elsea
Rodney Hemming
Archer Kevin – Triad Financial Services Inc
Tom Puffenberger – Gressley, Kaplan, & Parker LLP
Debby Wilbur – STYLE CREST, INC.
Brian P. Younkin Green Lawn Companies
Ronald P. Younkin – Green Lawn Companies
Elaine Gauck – LAKE TERRACE PARK INC
Wally Comer – ADVENTURE HOMES LLC
Thomas Ronald A – Rona Enterprises Inc-MM
Ace Elsea – ELSEA INC – CIRCLEVILLE
Ron Thomas – Rona Homes
Associate Insurance Company Mr. Dan Greenfelder – GREENFELDER INSURANCE SRVCS IN
Howerton Ryan – 21st Mortgage Corporation
A Baker – Skyline
Colliers International – Russell Williamson
Gloria Gandara-Thomas Rona Homes
Jake Zide Clayton Homes
Jim Hauch
John Flask JAF Legal
John Jacon Skyline
Jim Lashbrook – Champion Home Builders
"Mary (Sun Com) Sun Communities
Rebecca Mellino MAGrann
Rich Rice-Adventure Homes
SSK Andrew Pulliam SSK Communities
Bob VanSchuyver -UMH Properties
date:    Sep 30, 2020, 12:55 PM
subject: RE: Tim, disappointment is not a strong enough word
"I stand 100% behind Lesli Gooch, Mark Bowersox, Tom Hodges and MHI! I stand 100% behind Berkshire Hathaway and all our manufacturers in our industry both MHI and MHARR manufacturers.
I said I would debate you in an industry "LIVE" public forum meeting or event face to face where industry members are in attendance not some online or virtual debate. That means at a Show like Louisville or an MHI event. So, it's on you to be able to gain access to those events in order to debate. Having said that I have little doubt you will take these comments out of context and twist them to continue your relentless attacks on me and MHI and anyone else who doesn't share your opinions about our industry, MHI and it's leaders. I challenge you to print your email below verbatim and my response verbatim so people can read exactly what you sent me and my response. To fail to publish my comments in its entirety is tantamount to exhibiting the same journalistic misinformation campaign as many in the Mainstream media. I hope you are better than that.
It also is questionable ethics to pose a question via email as you have below and suggest that no response is an answer you determine the person provides when you know such is not the fact."
Tim Williams
Executive Director
Ohio Manufactured Homes Association (OMHA)
— End of body of Tim William's message —
— Reply from L. A. "Tony" Kovach, MHProNews to Tim Williams, 5 minutes later. —
Tim,
What are you aiming for, a clever dodge to debate?
Did you forget that we arranged for a university to moderate a public debate?
L. A. "Tony" Kovach
Managing Member
LifeStyle Factory Homes, LLC
DBAs:
MHLivingNews.com  | MHProNews.com | LATonyKovach.com |Cell 832-689-1729 |
Connect on LinkedIn:
http://www.linkedin.com/in/latonykovach
— End of body of message —
Note: Because Williams failed to follow through, and various live industry events have been cancelled, MHProNews previously offered weeks ago to debate virtually online and/or via a university moderated live and public debate. Williams' confirmed receipt of the invitation, but he declined accepting. Thus the message above.
— Follow up message at 2:32 PM ET —
Tim,
Was that one reply message below your very best shot? Don't you have sufficient moxie or evidence to give you the confidence to debate on even ground instead of trying to hide behind MHI controlled territory?
For your convenience, and that of those who might have missed the email exchange below, here was my reply to your statement, all of which is unedited in the history that follows.
Tim,
What are you aiming for, a clever dodge to debate? 
Did you forget that we arranged for a university to moderate a public debate?
L. A. 'Tony' Kovach
www.MHLivingNews.com|www.MHProNews.com| Cell 832-689-1729 |
Sent from my iPhone.
Connect on LinkedIn:
http://www.linkedin.com/in/latonykovach
========== End of emailed messages between MHProNews and Tim Williams ==========
As of 7 PM ET, neither Williams nor any of his MHI colleagues have followed up. The previous exchange with Williams and MHProNews is shown.  Note that what Williams did was arguably a dodge, red herring, and an ad hominem attack.

Additional Information, MHProNews Analysis and Commentary
As has been noted in the quotable quote segment above, both Tim Williams with OMHA and Tim Williams with Berkshire Hathaway owned 21st Mortgage Corporation have praised MHProNews.
Reportedly on instructions from Tim Williams at 21st, prior MHI President and CEO Richard "Dick" Jennison issued public praise for MHProNews.
Our industry rivals in publishing have at various times praised our work too. Among that praise was mention – as OMHA's Williams did – of our accurate, fair, and balanced yet pro-manufactured housing industry reporting.
So, perhaps it is rather embarrassing for Williams/OMHA to even suggest that MHProNews would be another than accurate in our quotes.
That noted, it is utterly absurd that Williams would even make the claim before – cited above – that Lesli Gooch was the 'best he had ever seen.' Then Williams apparently thinks it is better that manufactured housing in recent years is only producing about 25 percent of the results that it did in 1998?
That's as absurd as the statement made by Richard "Dick" Jennison below. Let's note for new readers that Jennison's stunning statement was one of a series of such comments and behaviors that caused MHProNews to more carefully scrutinize what Jennison and MHI leaders were doing, and why.
But let's return to Williams/OMHA comment. He copied several attorneys, Berkshire Hathaway team members, MHARR, and state association executives, among others.  Was he posturing? Of was he instructed on what to say, and was showing his de facto masters that he was doing what he was told to do?
It is also worth bearing in mind that for some time, MHI and Berkshire brands have tried to pretend that MHProNews doesn't exist, which is laughable because insider tips suggest that their team members are reportedly among our most faithful readers.
But let's zero in on the key issue. Why is the manufactured housing industry underperforming for over two decades? Why is it having such a hard time implementing two good laws, one of which passed some 2 decades ago, and the other which passed about a dozen years ago?
The question alone makes it clear that Good and Bowersox aren't some heroines to anyone save to the consolidators who have plainly stated their desires. Among those proudly proclaiming their intentions in public consolidators are Nathan Smith and his partner Kurt Keeney, in the graphic below.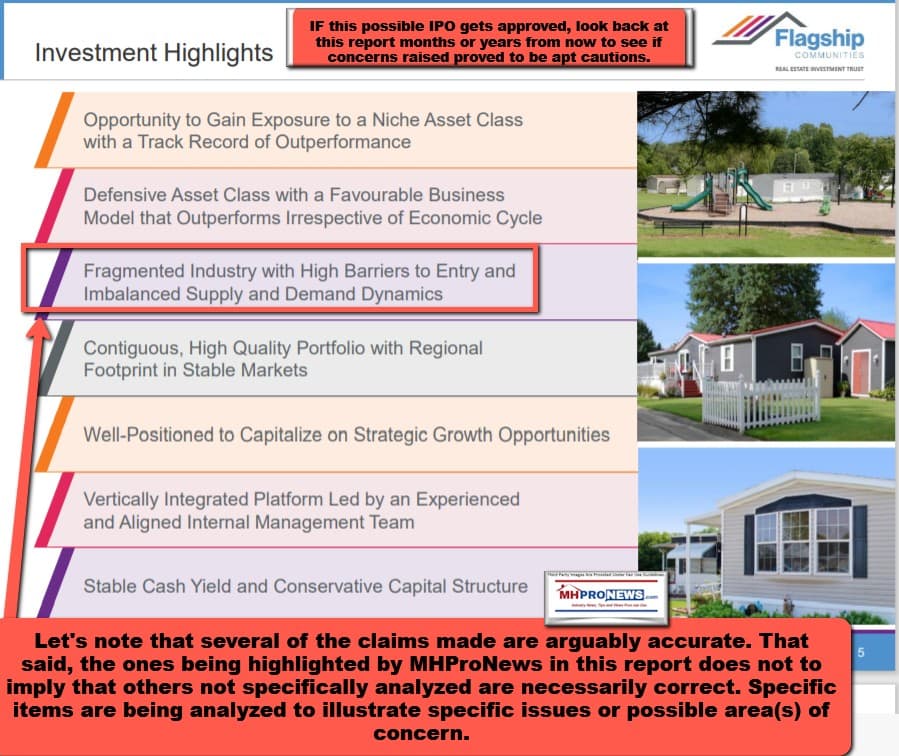 Nathan was one of those that Tim Williams/OMHA copied. See the related reports below to learn more about Flagship or other MHI consolidators.
While he mentions MHARR, perhaps because he reportedly has a MHARR member factory in his state, the case can be made that MHI, 21st, and other Berkshire brands like Clayton Homes are deliberately creating barriers of entry, persistence, and exit.
Who says?
Pro-MHI member Andy Gedo.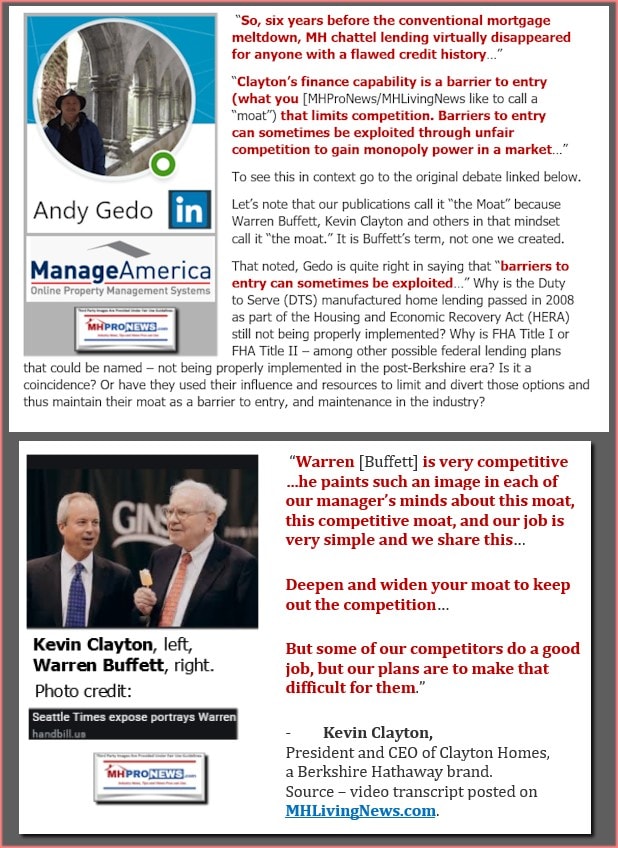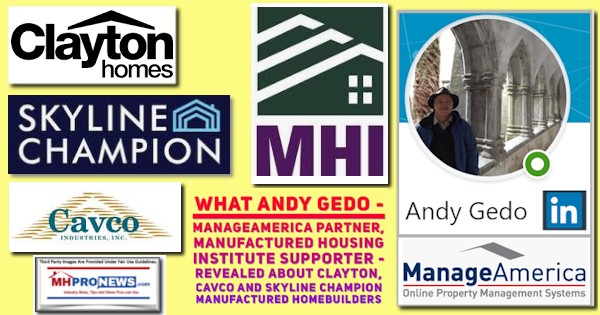 Williams may not have the chutzpah to debate, but he isn't alone. Neither does Tom Hodges, Kevin Clayton, Tim Williams, Eric Hamilton, or others with Berkshire and MHI. Keep in mind that Berkshire has access to the best sociologists and psychologists that money can buy.
If they wanted to debate, they would know be able to hire someone able to coach whomever on all of the tricks.
But they would also then be on the record. That is what they arguably fear. Because they very well know, based on their own statements, that MHProNews and our MHLivingNews sister site has produced the "Case Against Clayton Homes," one of the hottest read reports on both sites all year.
MHProNews has alleged by that MHI is a fraud.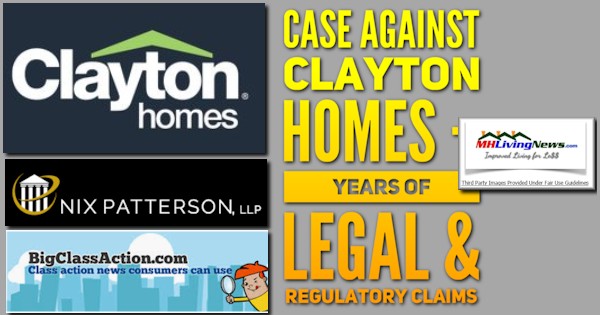 Let them defend against that directly and openly.
Watch for new revelations in the days ahead on why and how the industry's underperformance has been rigged.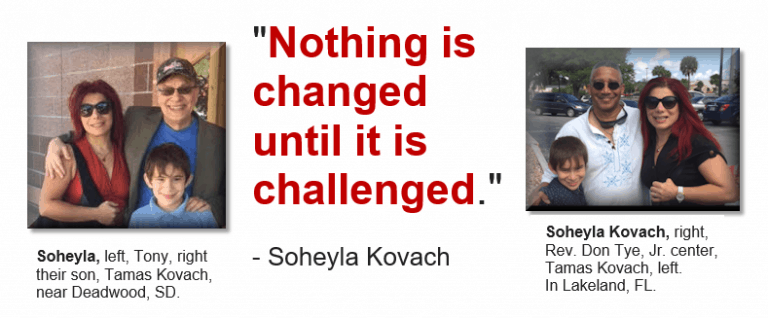 Tim Williams Calls Lesli Gooch "Superb," But Latest Tip Reveals Additional MHI CEO Gooch Controversy Connected Documents
Communities, Assoc Exposé – Whistleblower "Leaks" – Lesli Gooch Manufactured Housing Institute (MHI) CEO and Sheila S. Dey, Executive Director Western Manufactured Housing Communities Association (WMA)
Related, Recent, and Read Hot Reports
Uncommon Sense – For Manufactured Home Sales to Seriously Rise Industry Watchdog Says Zoning & Financing Failures Prove Need for New Post-Production National Trade Association
Cavco Industries, SEC Issues Notice to CVCO – Plans Enforcement Action Against Cavco's Dan Urness, plus Joe Stegmayer Insider Trade History, More Insider Insights
Following Change, Manufactured Housing Institute Board of Directors and MHI Executive Committee Examined
Attorney Jamie Smith – RBG Fan – Explains Joining Satanic Temple; Judge Amy Coney Barrett Connection, plus Sunday Weekly Headlines Review
Alice Sparks, SSK Communities Partner, Dies Amidst Flagship Communities IPO Controversies
Who is "Drinking the Kool-Aid" – Sunday Weekly Headline Review
Manufactured Housing Lending 2020 Re-Examination – FEDs, Lenders, and Advocates
Complaints to State and Federal Officials, Agencies About Corrupt Practices in Manufactured Housing Industry Growing
HUD's Teresa Payne – Office of Manufactured Housing Programs (OMHP) Administrator – Ducks Charges, MHARR Presses Red Hot Claim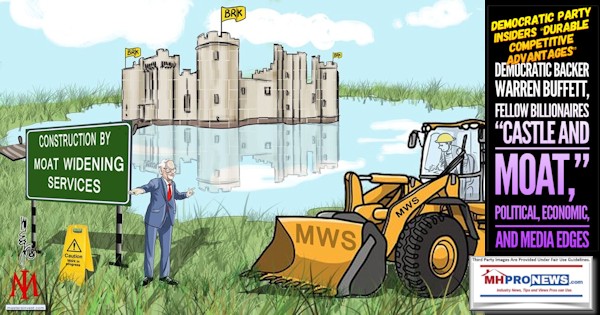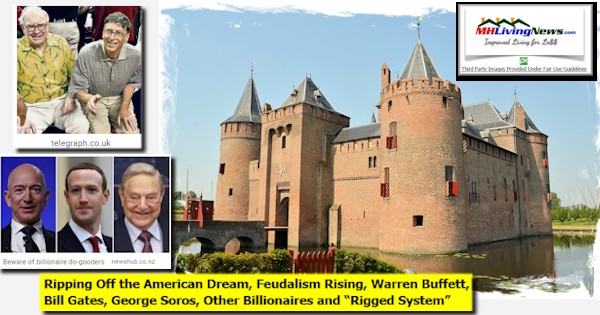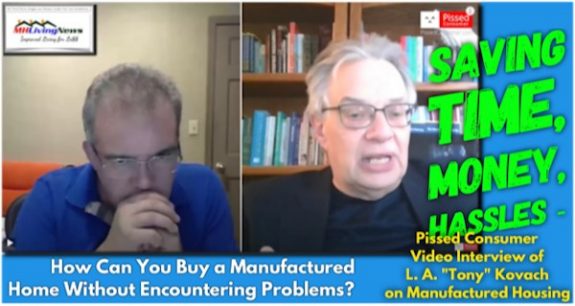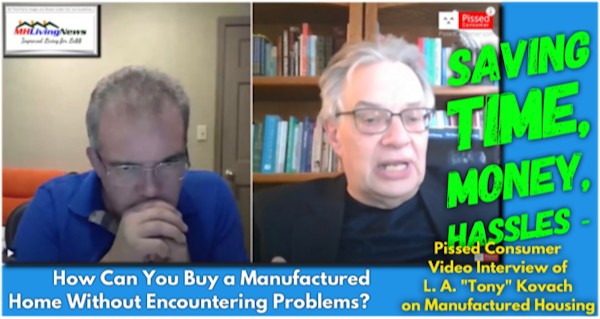 Manufactured Housing Industry Investments Connected Closing Equities Tickers
Some of these firms invest in manufactured housing, or are otherwise connected, but may do other forms of investing or business activities too.
NOTE: The chart below includes the Canadian stock, ECN, which purchased Triad Financial Services, a manufactured home industry lender
NOTE: Drew changed its name and trading symbol at the end of 2016 to Lippert (LCII).
Fall 2020…
Berkshire Hathaway is the parent company to Clayton Homes, 21st Mortgage, Vanderbilt Mortgage and other factory built housing industry suppliers.
· LCI Industries, Patrick, UFPI, and LP each are suppliers to the manufactured housing industry, among others.
· AMG, CG, and TAVFX have investments in manufactured housing related businesses. For insights from third-parties and clients about our publisher, click here.
Enjoy these 'blast from the past' comments.
MHProNews. MHProNews – previously a.k.a. MHMSM.com – has celebrated our tenth anniversary and is in year 11 of publishing.
Learn more about our evolutionary journey as the industry's leading trade media, at the report linked below.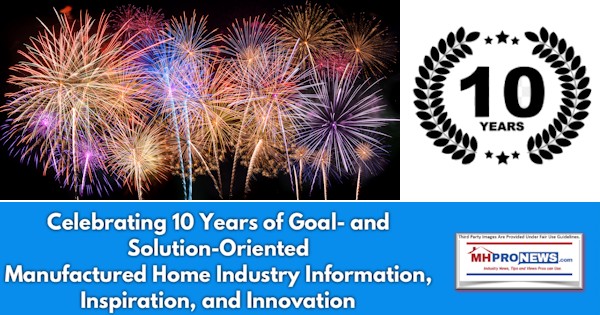 · For expert manufactured housing business development or other professional services, click here.
· To sign up in seconds for our industry leading emailed headline news updates, click here.

Disclosure. MHProNews holds no positions in the stocks in this report.
2019 Year-End Totals Reveals Decline in New HUD Code Manufactured Home Production, Shipments vs. 2018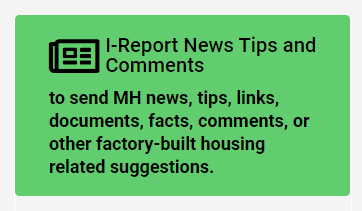 That's a wrap on this installment of "News Through the Lens of Manufactured Homes and Factory-Built Housing" © where "We Provide, You Decide." © (Affordable housing, manufactured homes, stock, investing, data, metrics, reports, fact-checks, analysis, and commentary. Third-party images or content are provided under fair use guidelines for media.) (See Related Reports, further below. Text/image boxes often are hot-linked to other reports that can be access by clicking on them.)
By L.A. "Tony" Kovach – for MHLivingNews.com.
Tony earned a journalism scholarship and earned numerous awards in history and in manufactured housing. For example, he earned the prestigious Lottinville Award in history from the University of Oklahoma, where he studied history and business management. He's a managing member and co-founder of LifeStyle Factory Homes, LLC, the parent company to MHProNews, and MHLivingNews.com. This article reflects the LLC's and/or the writer's position, and may or may not reflect the views of sponsors or supporters.